Blue Jays teammates open up about Bautista's career in Toronto
Tom Szczerbowski / Getty Images Sport / Getty
Presented by

The Toronto Blue Jays may soon say goodbye to one of the most important players in franchise history, as Jose Bautista enters what could be the final homestand of his illustrious decade-long career in Toronto on Friday.
Bautista arrived with little fanfare from Pittsburgh in a trade in 2008, but will exit as a man who transformed a franchise and rejuvenated a baseball-crazy city - a true superstar.
With the regular season nearing an end, and Bautista's future with the club uncertain given his $17-million mutual option, theScore caught up with some of the slugger's teammates as they opened up about their experiences playing alongside the six-time All-Star:
What makes Bautista so important?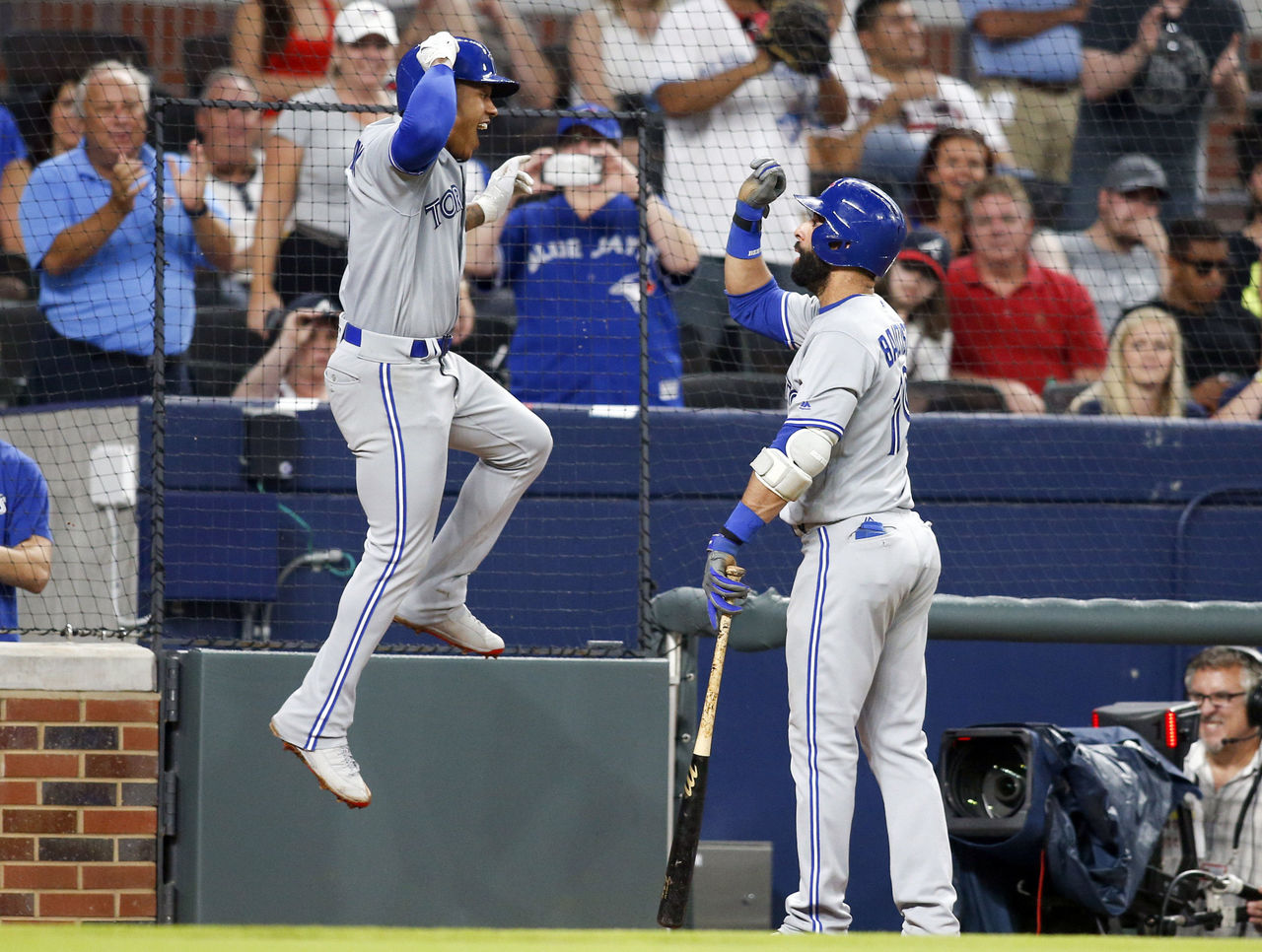 Marcus Stroman, Blue Jays starter. He's like a brother to me. He's been incredibly instrumental since day one. He's a guy that took me under his wing, has been a huge mentor to me. He's taught me the ins and outs. Not only just on the field, but away from it. How to go about certain things. He still mentors me now. He'll pull me over and say, 'Hey, try and do this.' This is in baseball or in life, so I'm very appreciative of Jose and I'll always be. Obviously, I hope to play with him a lot longer, but regardless of what happens, we're always going to stay in touch. He's always going to be a close friend of mine.
Ryan Tepera, reliever. That veteran leadership, every clubhouse needs that. A guy who has been around and can teach the young guys the ropes. To have that experience, and what he's been through, we respect that, and we look up to him.
Jamie Campbell, broadcaster. He was part of the team that wore those horrific black jerseys and had little identity, couldn't draw the way they draw now. A good night was between 20,000 and 25,000 people. Now, it's late September, and they're pulling 30,000-plus into the stadium. Jose has a lot to do with it. He became something they just didn't have, and that was a superstar. ... He gave credibility to this franchise.
Josh Donaldson, third baseman. He's a guy that shows up every day and competes.
Ryan Goins, infielder. He's a great guy. Obviously, some teams have their beef with him or whatnot, but if we talk about old school ways, who was really friends when they played against each other? All he cares about, and all I care about, is what he does for the 25 guys in this clubhouse every day, and that's being a good teammate, coming to work every day ready to play, going out and contributing. He's unselfish and wants the team to win.
How would you describe Bautista?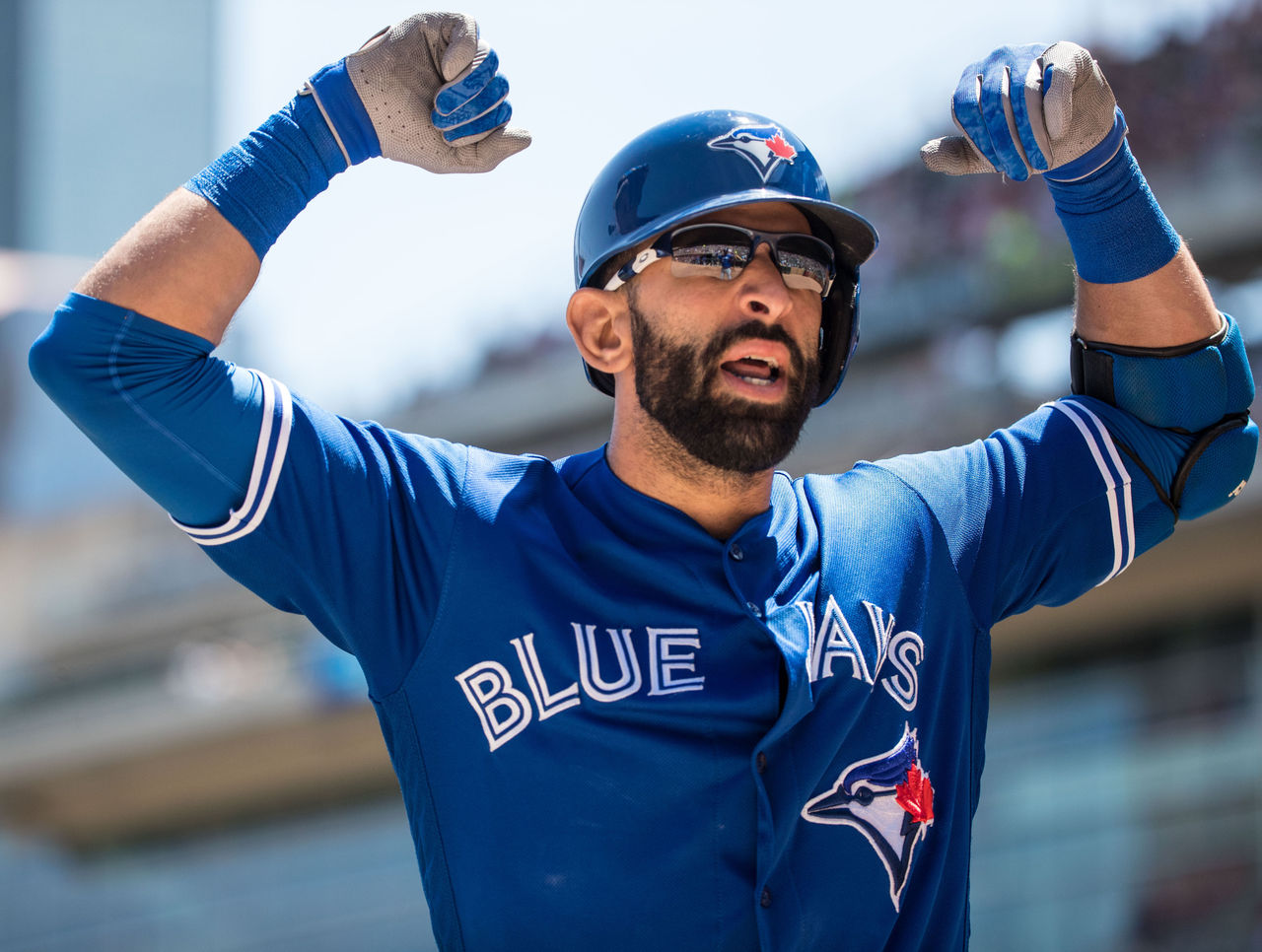 Stroman. Passionate. Confident. Giving. Family man.
Goins. Passionate. He's passionate about everything he does. Whether it's stretching, swinging. Everything he does is with all his heart.
Campbell. Statue-worthy
Donaldson. He's just a good family man.
Favorite moment from Bautista's Blue Jays career?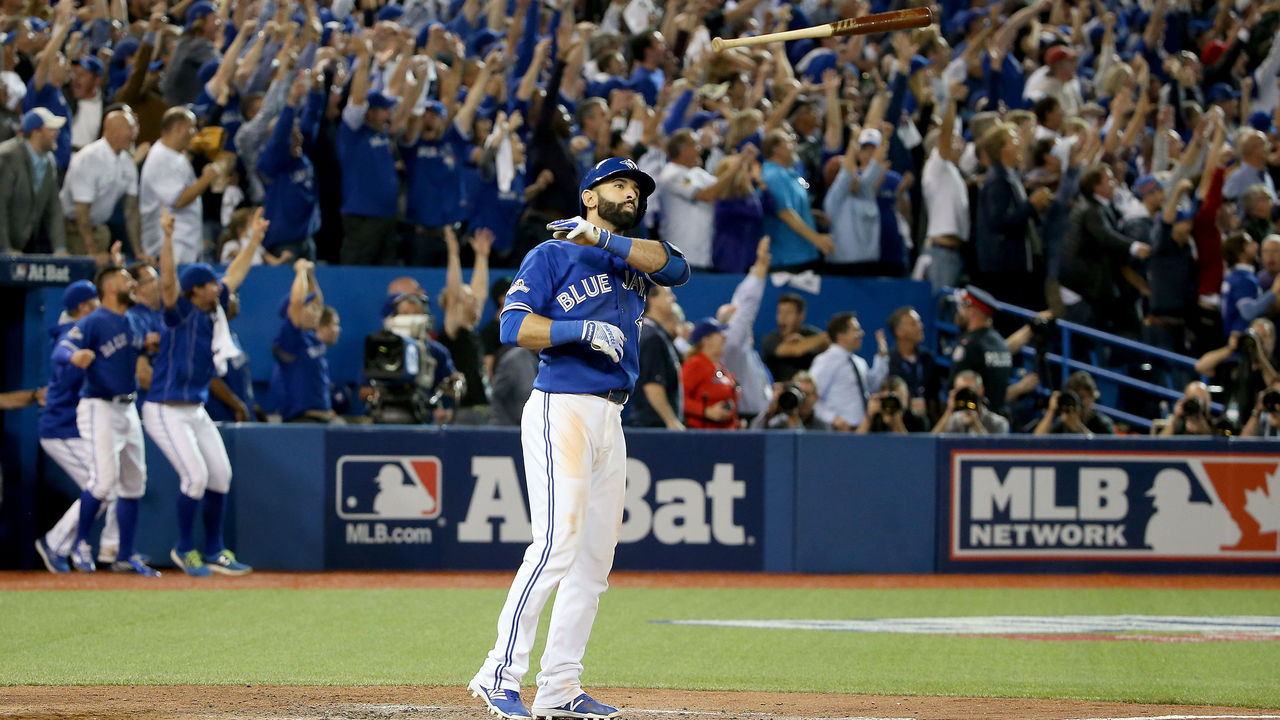 Tepera. Obviously, it's the bat flip. I was lucky to be a part of it. I was down in the bullpen and got to witness the whole experience. The fans, and the way they reacted. That was probably one of the greatest moments I've ever had, and that was one of his.
Donaldson. (The bat flip) One of the biggest moments in Blue Jays history.
Goins. Game 5 was probably one of the biggest swings in this city.
Campbell. The home run he hit off (Sam) Dyson in the ALDS was thrilling for me. True, unparalleled type of ecstasy. ... When that ball came off the bat, and that building started shaking - it literally felt like it was moving. It was utter joy for me.
Comments
✕
Blue Jays teammates open up about Bautista's career in Toronto
  Got something to say? Leave a comment below!