Tocchet hiring cements Coyotes as early offseason winners
Dave Sandford / National Hockey League / Getty
When the Arizona Coyotes made then-26-year-old John Chayka their general manager last spring, experts around the NHL expected the young front-office executive to turn around a franchise that's been a bottom-feeder for the better part of two decades
What they didn't expect, however, was that he could do it so quickly.
Related: Coyotes hire Rick Tocchet as head coach
Starting with netminder Mike Smith being shipped to Calgary and culminating with Tuesday's signing of new head coach Rick Tocchet, Chayka has pulled off a series of moves that should lift the Coyotes back into relevance.
That's easier said than done, of course. But when considering the young, talented core the team already boasts, the offseason shuffle becomes much more exciting.
Here are three moves that made the Coyotes the early winners of the 2017 offseason:
Hjalmarsson, Raanta, Stepan complement young core
They may not be the three biggest names changing cities this summer, but that doesn't diminish their potential impact on a Coyotes squad lacking veteran leadership.
Stepan fills one of the glaring holes up the middle on Arizona's roster, and will serve as an excellent mentor to developing pivots Dylan Strome and Christian Dvorak.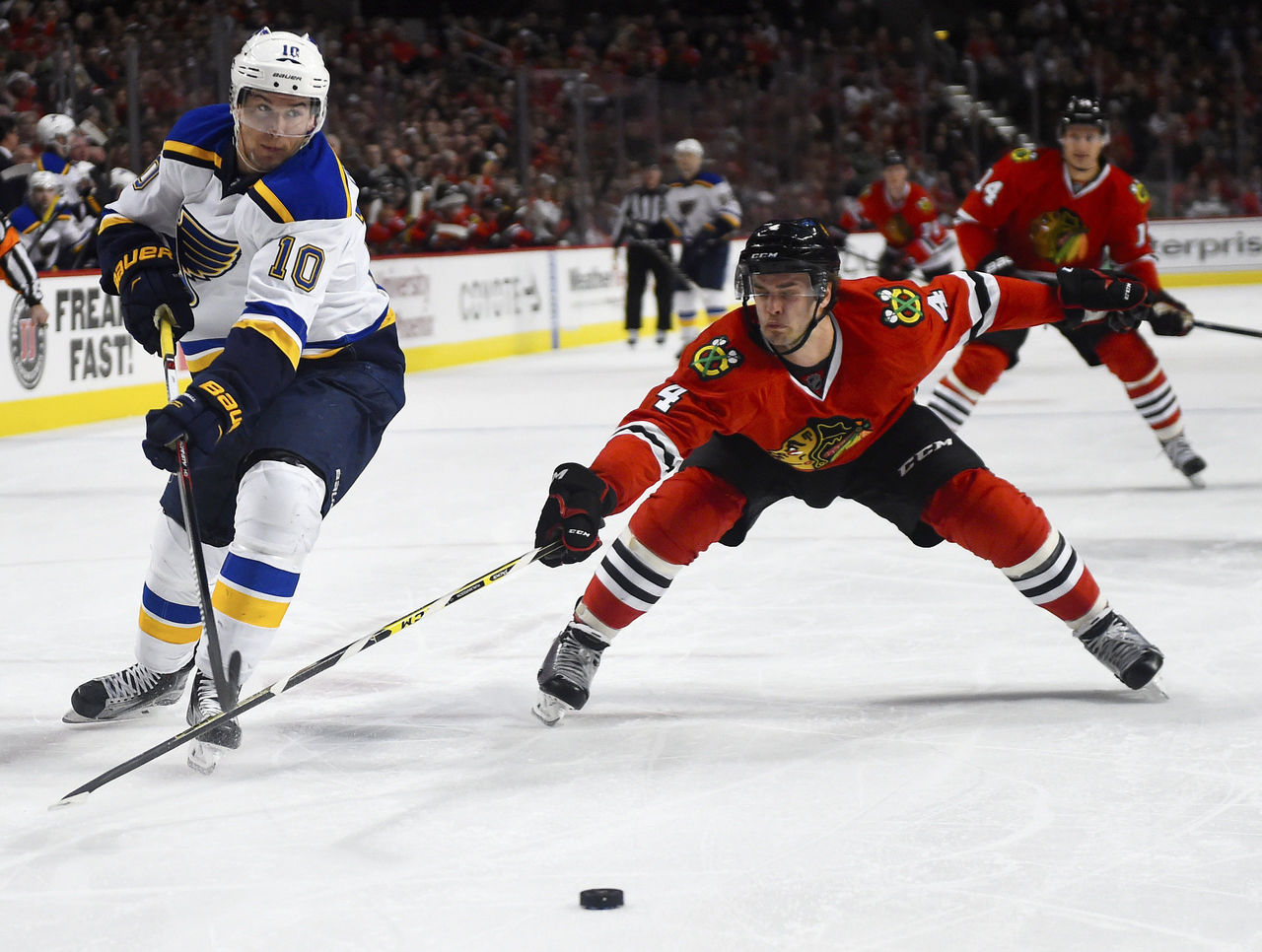 Meanwhile, Niklas Hjalmarsson and Antti Raanta each provide the veteran stability the club has longed for on the back end, while still having a lot left in their tanks at ages 30 and 28, respectively.
Hjalmarsson is especially intriguing when you consider that he's played with Coyotes defenseman Oliver Ekman-Larsson, as the pair previously suited up together at the 2014 Winter Olympics and the 2016 World Championship.
Moving on from Doan, Smith signifies end of an era
The offseason moves Chayka should arguably be praised most for are the guys he let go.
Smith and Shane Doan were the faces of the franchise for the last six seasons, with Doan serving as captain from 2003 until last month, when he and the team decided to part ways. But that doesn't hide the fact that the organization is better off without them.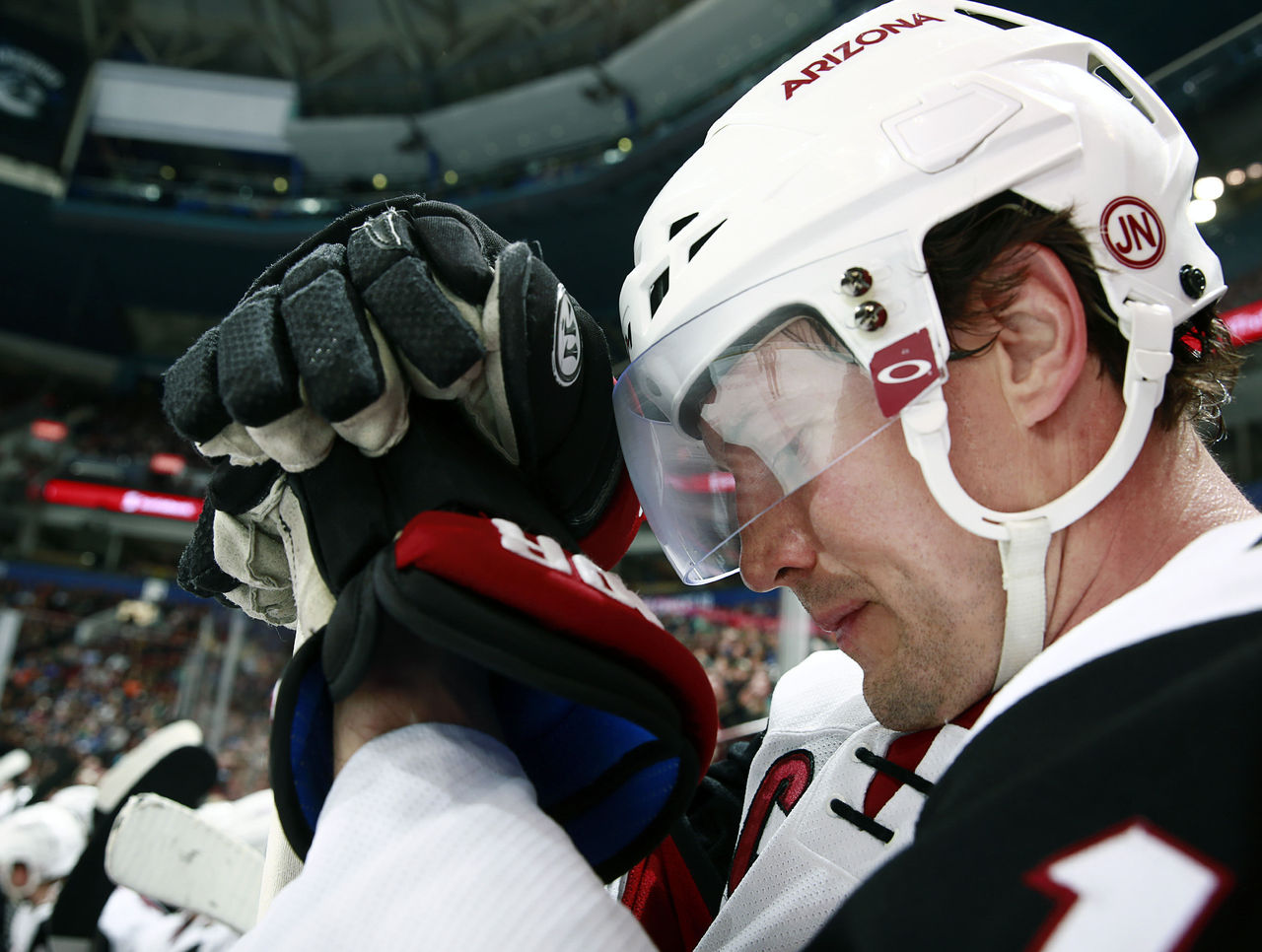 Potential cap implications aside, the pair were liabilities on the ice - both with their best years behind them.
Doan registered his lowest point total in four seasons with a measly 27 in 74 games played last season, while Smith only managed 19 wins and a 2.92 goals-against average during another injury-riddled campaign.
Passing on Doan and moving Smith marked a changing of the guard in Arizona that Coyotes fans should welcome with open arms.
Tocchet's the best man for the job
Few names were mentioned more in the coaching rumor mill this summer than Tocchet's. The former NHLer joined the team following three seasons - and two Stanley Cups - with the Pittsburgh Penguins, with whom he studied and served under Mike Sullivan as an assistant coach.
Aside from his time with the powerhouse Pens, Tocchet's benefit to Arizona is clear.
He has the experience and pedigree to become a successful NHL head coach, but also a familiarity with the organization (Tocchet spent the 2005-06 season as an assistant coach, in addition to playing three years in the desert) that makes his hiring a slam dunk for Chayka and his front-office staff.
If Tocchet can work his magic on youngsters Max Domi, Lawson Crouse, and Jakob Chychrun, to name a few, expect to see the Coyotes back in the playoffs sooner rather than later.
Fixing a club with as many holes in its lineup as Arizona's is no easy task, and, just like any acquisitions in professional sports, the moves the team made have the potential to backfire. At this point, though, there's no doubt the Coyotes are a much improved group, and the NHL's offseason winner so far.
(Photos courtesy: Action Images)
Comments
✕
Tocchet hiring cements Coyotes as early offseason winners
  Got something to say? Leave a comment below!