4 individual battles that will decide the Champions League final
Reuters / Stefano Rellandini
In a one-off match where anything can happen, it's often individual brilliance that makes the difference; one player getting the better of his counterpart to lead his team to glory. Saturday's clash between Real Madrid and Juventus is no different. Here, we look at four matchups across the pitch that will play vital roles in deciding who leaves Cardiff with the Champions League trophy.
Cristiano Ronaldo vs. Juventus' BBC
Let's get the most blatantly obvious encounter out of the way.
Cristiano Ronaldo, with his laundry list of scoring records - which seems to be updated each and every time he finds the back of the net nowadays - will bring his 103 Champions League goals into the final against a Juventus side that has, quite astonishingly, been breached only three times in the tournament this season.
Before teenage superstar Kylian Mbappe's consolation goal in the semi-final second leg, the Bianconeri had gone 689 minutes without conceding, a stretch that included a two-legged tie against Europe's other high-powered attacking machine, Barcelona.
It won't get any easier in the showpiece match.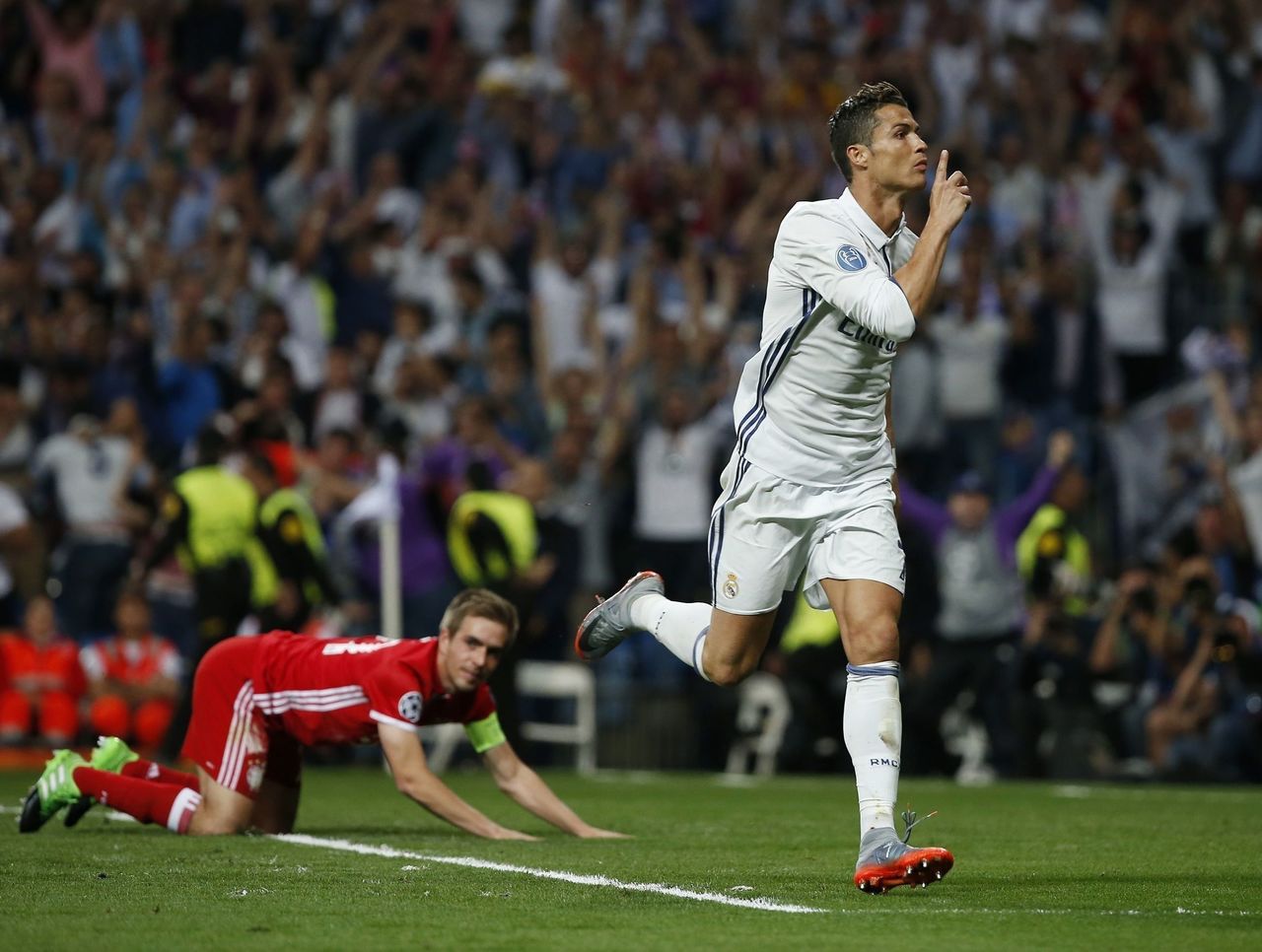 Ronaldo is on a tear, scoring 14 goals in his last nine games. Even by his absurd standards, that's out of this world.
Nominally a left-winger in Real's 4-3-3 system, the Portuguese will continue to drift inside and function more as a central striker, which will see him line up directly against Leonardo Bonucci and Giorgio Chiellini. If Massimiliano Allegri opts to go with a three-man backline, Ronaldo will also have to contend with Andrea Barzagli.
Either way, he'll be looking to find holes and invade space against a team that thrives at eliminating it; Juventus concedes few gilt-edged scoring chances, and is content to offer low quality shots from distance, while Real, and especially Ronaldo, feast on prime openings inside the penalty area.
Dani Alves vs. Marcelo
With respect to the other three matchups, which should each be fascinating in their own right, this is surely the most exciting purely from an entertainment standpoint. It's a battle of eccentric Brazilians who share so many similarities that it feels like we're almost talking about the same player, barring their hairstyle choices and preference of which foot they use when weaving their magic. Brilliant going forward, these two are defenders in name only, breaking the mould of what it means to be a full-back by popping up in positions that you would normally associate with a No. 10.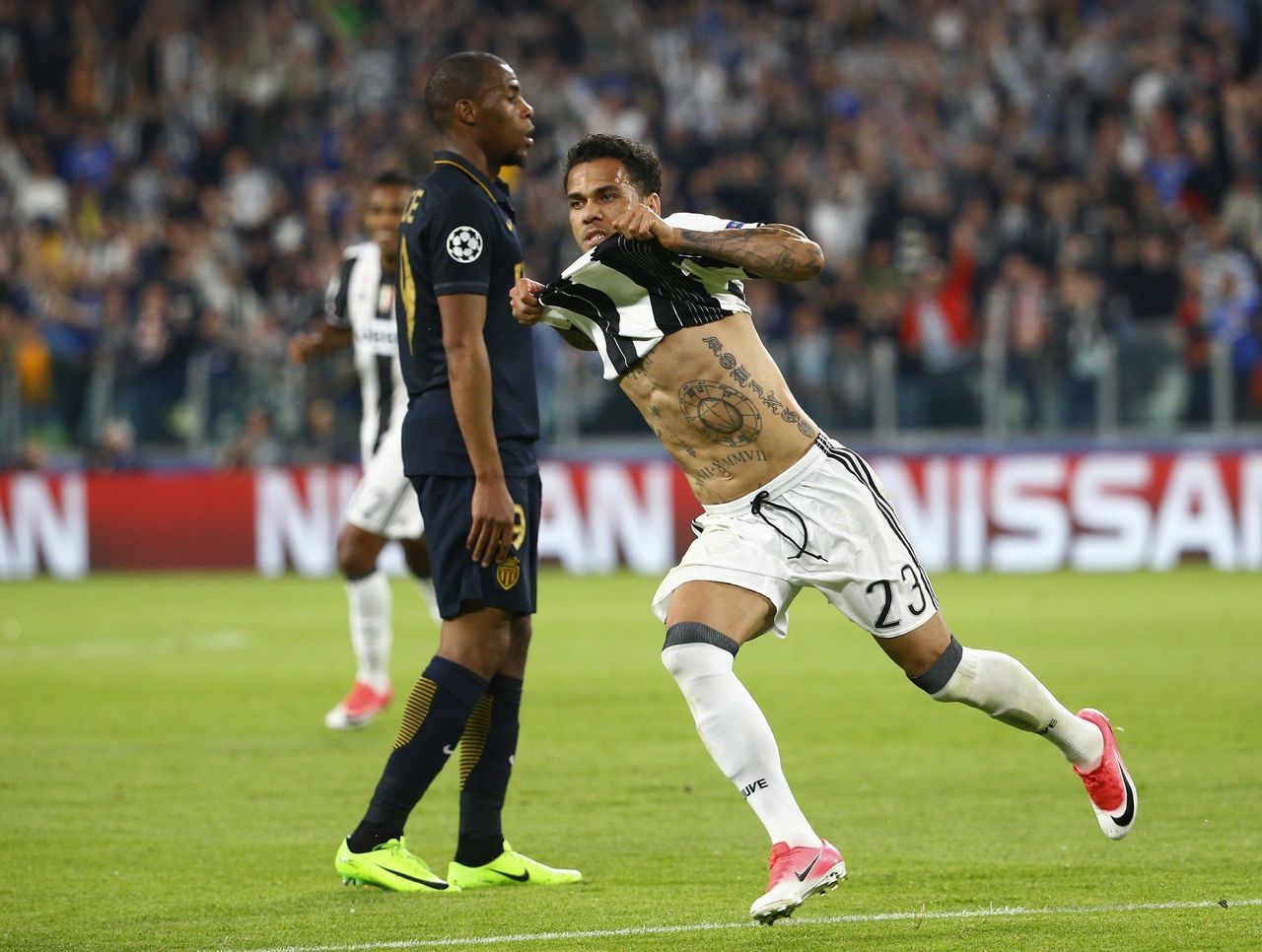 And it's not just frivolous, wild running.
Dani Alves, a serial winner who is chasing his 34th major title - and third treble in eight seasons - has created more chances (30) than any player in the Champions League this season. The semi-final against Monaco was his own personal plaything, as Alves set up three goals and scored one of his own. From "full-back." Marcelo, a blazing ball of energy who skips past tackles with the ease of Lionel Messi, crafted 10 assists in La Liga this season, a total that put him second on Madrid behind only Toni Kroos' 12 helpers.
They're brilliant, both of them, and they're on a collision course that will be equal parts thrilling and influential.
In fact, you could argue, despite all the other glistening talent on display, that they are the main characters to watch come Saturday - the Brazilian who makes more of an impact at the Millennium Stadium will likely be the one celebrating a victory come the final whistle.
Paulo Dybala vs. Casemiro
Paulo Dybala announced himself to the world by shredding Barcelona in the quarter-finals, outshining his compatriot Messi by scoring twice as part of Juventus' run to Cardiff.
What does he have in store for an encore against Spain's other superclub?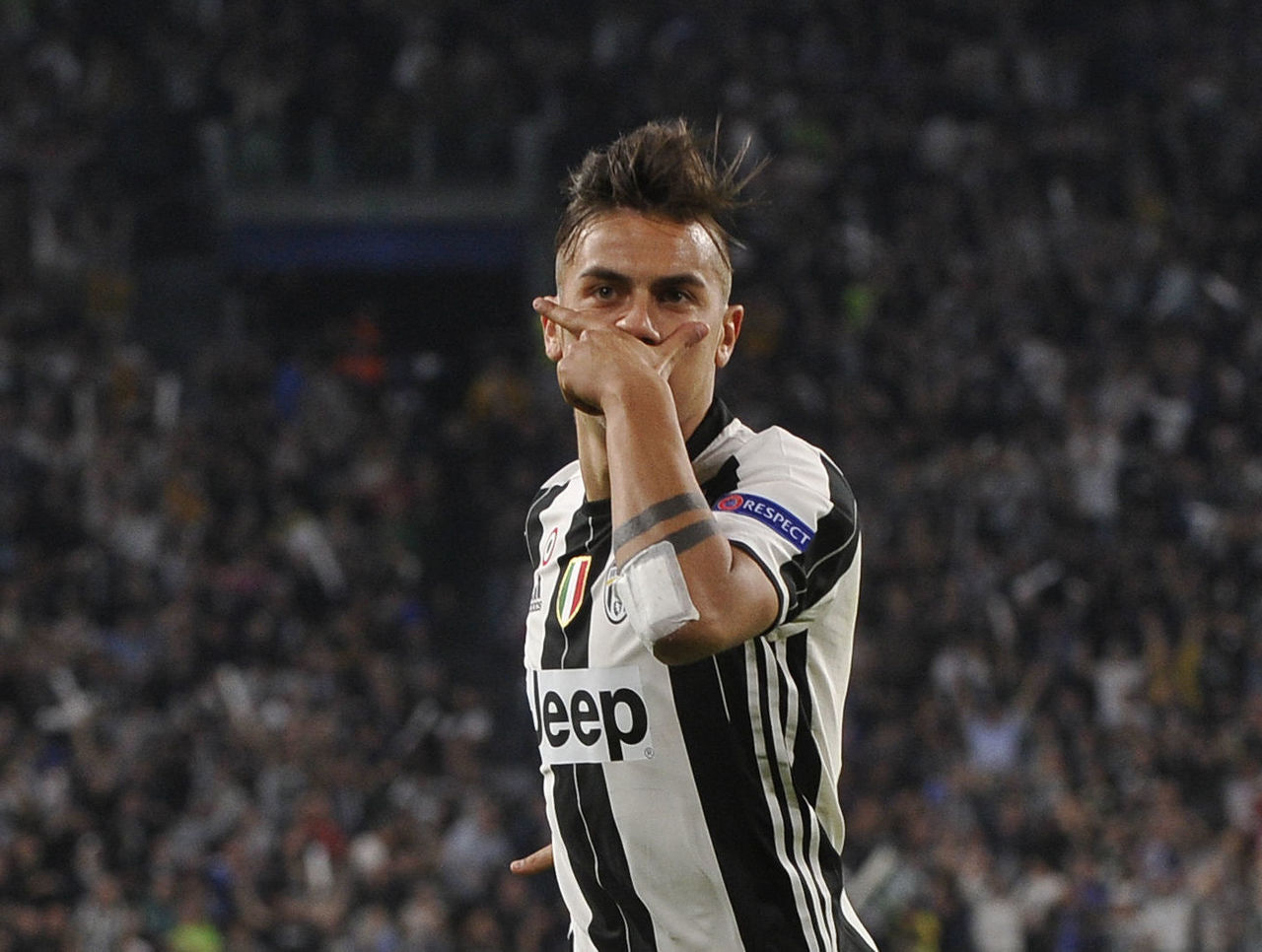 Dybala, dubbed in many circles as the heir to Messi's throne by virtue of his diminutive stature, dribbling ability, nationality, and lethal left foot, was given the reins to the team when Allegri shifted to his more fluid, attacking formation midway through the year. Playing behind Gonzalo Higuain, the 23-year-old is free to drift to and fro, acting as the main playmaker while still showcasing his ability to find the net by himself.
Tasked with slowing him down is Casemiro, the Brazilian destroyer who is arguably more vital to Real Madrid than any other player in Zidane's squad. The defensive midfielder's role in getting the Spanish club to this point certainly wasn't lost on Allegri this week.
"They've come on a lot in the second half of the campaign and Zidane deserves credit for giving the side balance and I believe Casemiro has been crucial in that area," the Italian tactician said.
For a Madrid side that can be vulnerable on the break when pushing players forward, Casemiro will have an enormous role to play in shutting down Dybala, who is often the first player his teammates look for when trying to launch an attack after winning back possession.
Luka Modric vs. Miralem Pjanic
Dictating the tempo of the contest will be vital on Saturday; more than any other club, Real Madrid can flip the switch and kick things into top gear in an instant, and that begins with Luka Modric. Casemiro, as noted above, provides the defensive cover, and Kroos the calm, cultured passing, but the Croatian is the dominant presence for Zidane's side.
Arguably the best all-around central midfielder in the game today, Modric has the ability to singlehandedly control matches - like he did, when Real needed him most, in the second leg of the semi-final against Atletico. Physical yet graceful, powerful yet precise, the diminutive 31-year-old is the rock around which Zidane's side is built. It is he who turns defence into attack; he who can make opposing midfielders look like pylons; he who can be the key to another Champions League triumph.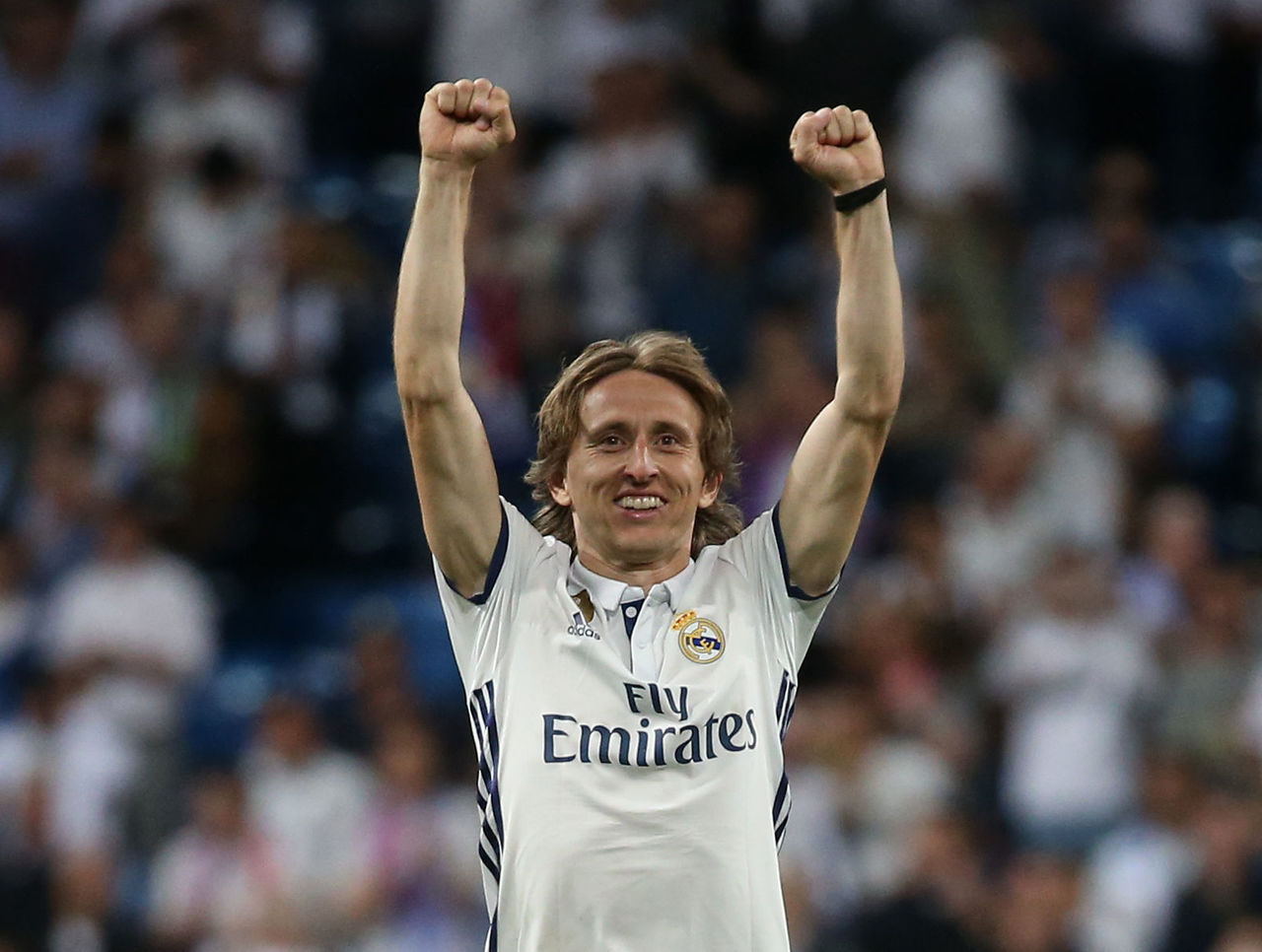 His opposite number in Cardiff will be Miralem Pjanic, the Bosnian who has grown into his role as the cerebral cortex of the Italian side since Allegri opted to sit him in front of the backline midway through the campaign. The 27-year-old is more Kroos than Modric - more of a pinpoint passer than all-action phenom - but under Allegri's tutelage, he's added a defensive awareness to his game that has been vital in helping Juventus maintain balance despite having so many attack-minded players on the pitch at once.
No wonder Allegri said earlier this season that Pjanic has everything necessary to be one of the world's top three midfielders.
(Photos courtesy: Action Images)
Comments
✕
4 individual battles that will decide the Champions League final
  Got something to say? Leave a comment below!