2017 NBA lottery mock draft: Fultz, Ball lead the pack
Justin Ford-USA TODAY Sports / Action Images
The Boston Celtics and Los Angeles Lakers were the huge winners of the draft lottery held in New York City on Tuesday.
Thanks to the shortsighted management of the Brooklyn Nets, the Celtics won the first overall pick and can add to their already burgeoning supply of assets. Meanwhile, the Lakers kept their top-three protected pick and will likely have the chance to select Lonzo Ball - a dream scenario for both LaVar and Magic Johnson.
Here's our best guess at how the draft will shake out for the 14 lottery teams:
1. Boston Celtics - Markelle Fultz
| PPG | APG | 3PT% |
| --- | --- | --- |
| 23.3 |  5.9 | 41.3  |
Fultz is the complete package at point guard. He has the quickness, bounce, and handle to get to the rim at will, then he finishes with authority. He can also drain the outside jumper to keep defenses honest, and boasts excellent playmaking and defensive instincts. Package all that in a 6-foot-4 frame with a 6-foot-10 wingspan, and he's a surefire future All-Star.
2. Los Angeles Lakers - Lonzo Ball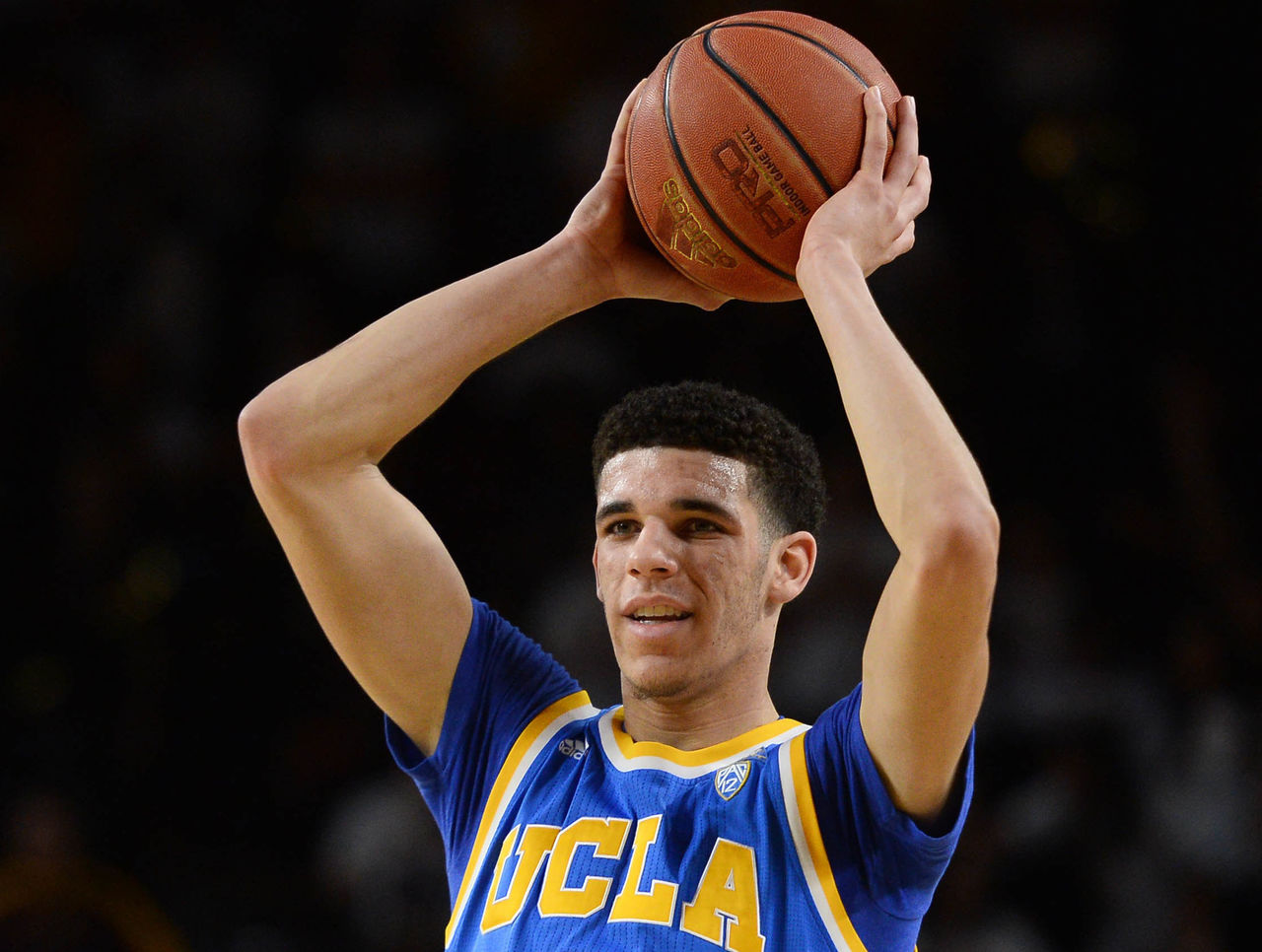 | PPG | APG | 3PT% |
| --- | --- | --- |
| 14.6 |  7.6 |  41.0 |
More than just a high-end shoe pitchman with an attention-seeking father, Lonzo Ball is also the best pure point guard in the 2017 NBA Draft. The 6-foot-6 190-pounder is blessed with otherworldly court vision and a cool demeanor rarely seen at the collegiate level. An absolute terror in transition, Ball needs to continue developing in the half court, but with a 41 percent stroke from deep, he's more than capable of keeping defenses honest. Thanks to his father, Ball comes with a target on his back, but his exceptional talent makes him a must-pick for a lottery team.
3. Philadelphia 76ers - De'Aaron Fox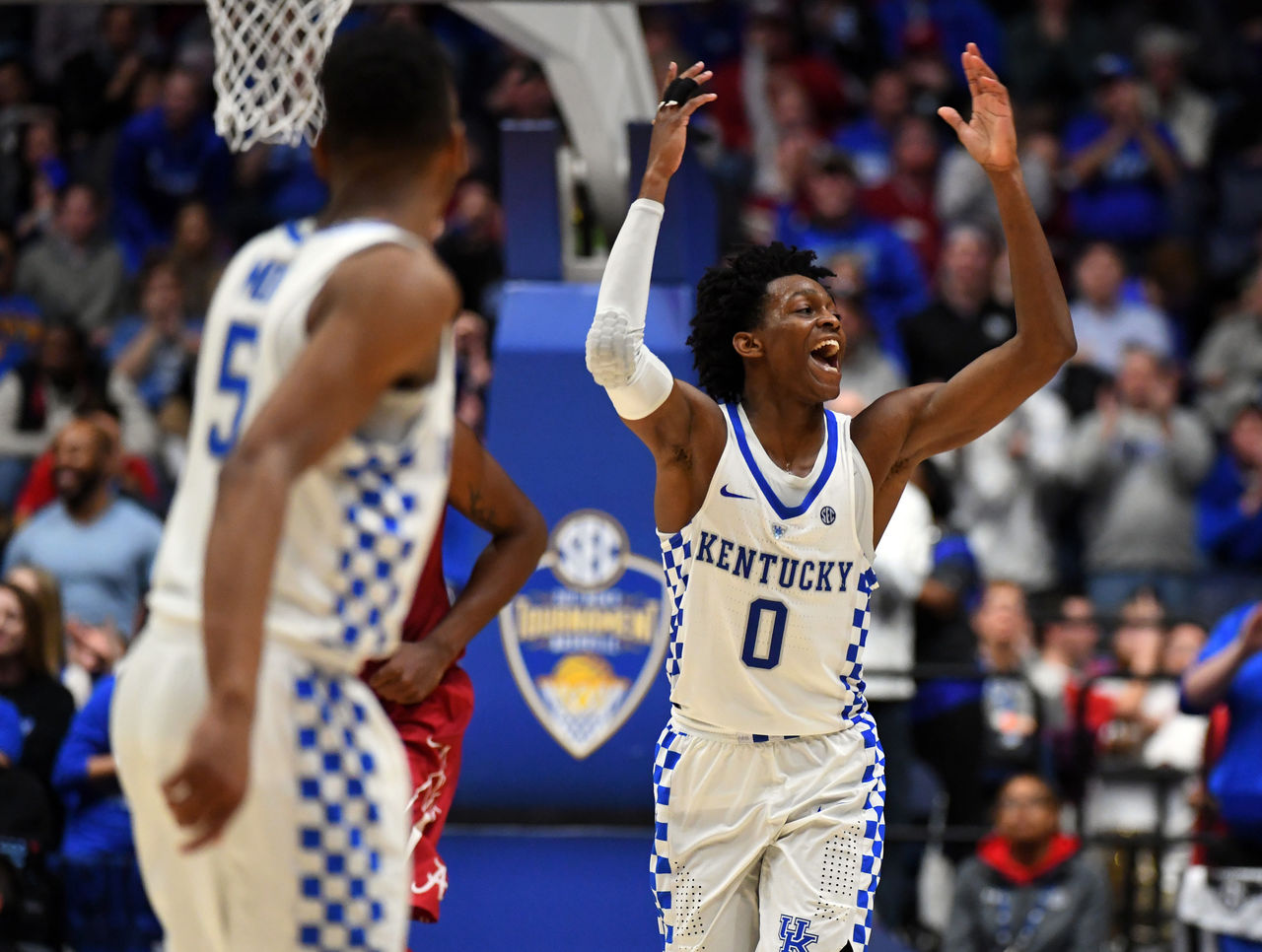 For all the hype surrounding Ball, De'Aaron Fox absolutely handed the UCLA star his lunch in their Sweet 16 matchup in the NCAA tournament. The lightning-quick point guard dropped 39 points on his counterpart and showed time and time again how unstoppable he is off the bounce. One of the quickest players to enter the draft in recent memory, Fox has a ton of work to do to improve his shot after he made just 25 percent of his attempts from beyond the arc, but he's unguardable when he makes a couple. If he develops a sound jumper, he has the talent to be the best point guard from this draft.
4. Phoenix Suns - Josh Jackson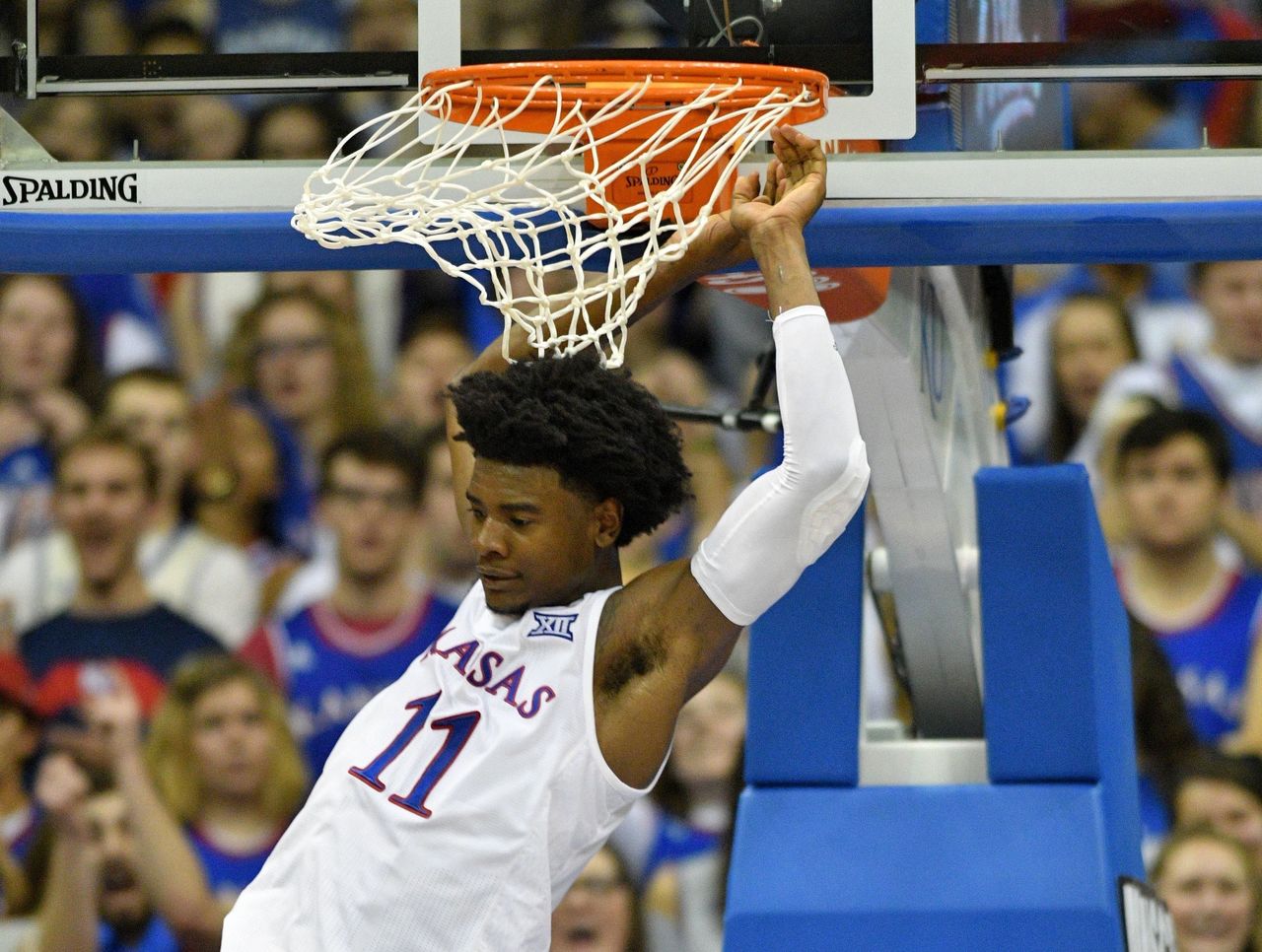 | PPG | RPG | 3PT% |
| --- | --- | --- |
| 16.3 |  7.4 |  37.8  |
Jackson is one of the most well-rounded players in the draft. He's versatile enough to play anywhere from 2-4, he competes extremely hard, he's an elite athlete, and he'll be able to guard anybody on the perimeter at the next level. Jackson needs to tighten his handle and tweak his shooting mechanics, but he can definitely contribute on offense. He's a creative passer and an opportunistic cutter off the ball.
5. Sacramento Kings - Jayson Tatum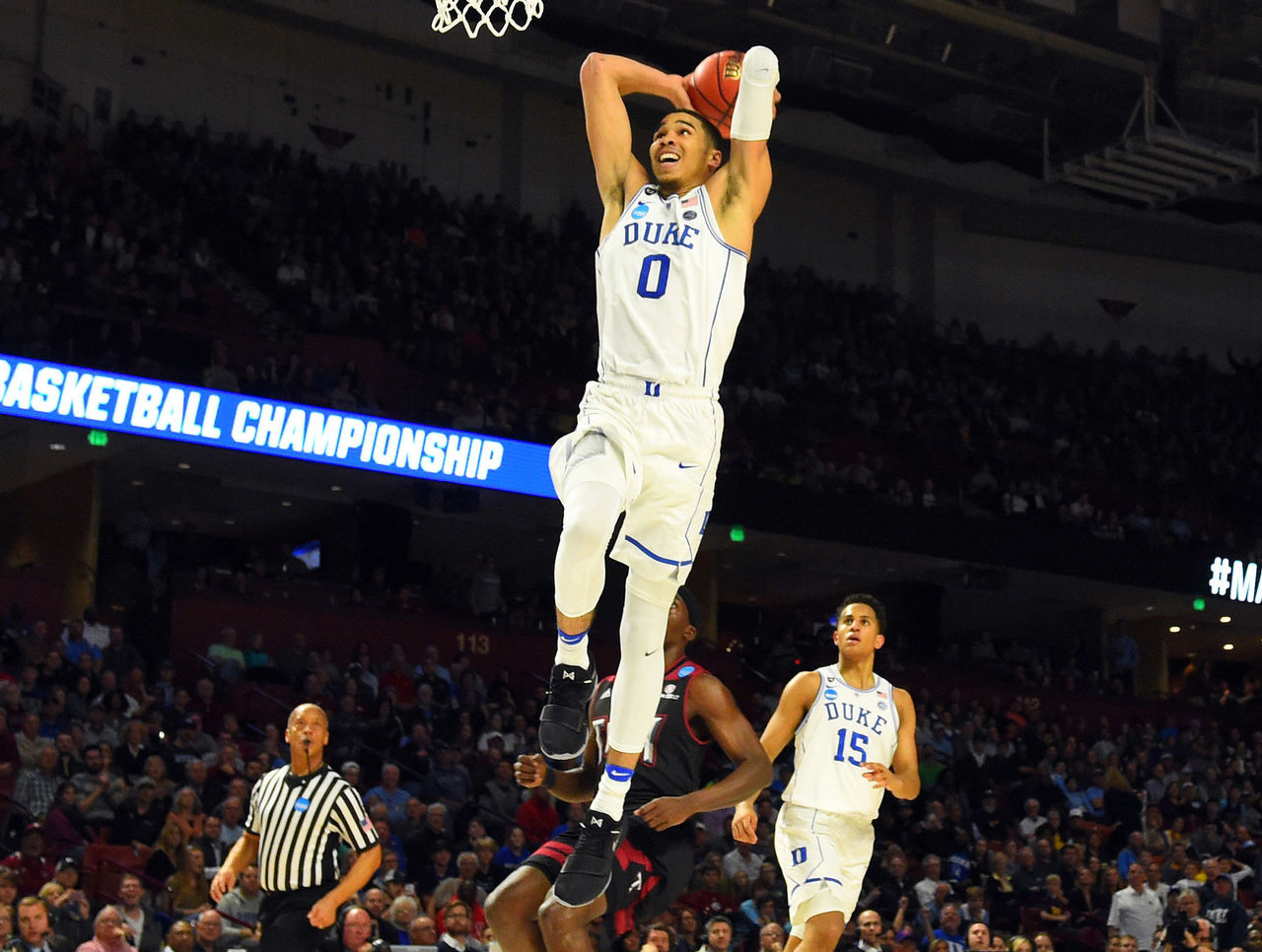 | PPG | RPG | FG% |
| --- | --- | --- |
| 16.8 |  7.3 |  50.4 |
Tatum is a devastatingly skilled isolation scorer, which is a rarity at the collegiate level. The 6-foot-8 forward is fluid for his size and adept at busting out crafty crossovers and balanced fadeaways to create his own shot. He needs to extend his shooting range beyond the 3-point line and develop his court vision, but there's no question about his ability. He'll get buckets and hold his own on defense, especially if he can add more bulk without losing his quickness.
6. Orlando Magic - Lauri Markkanen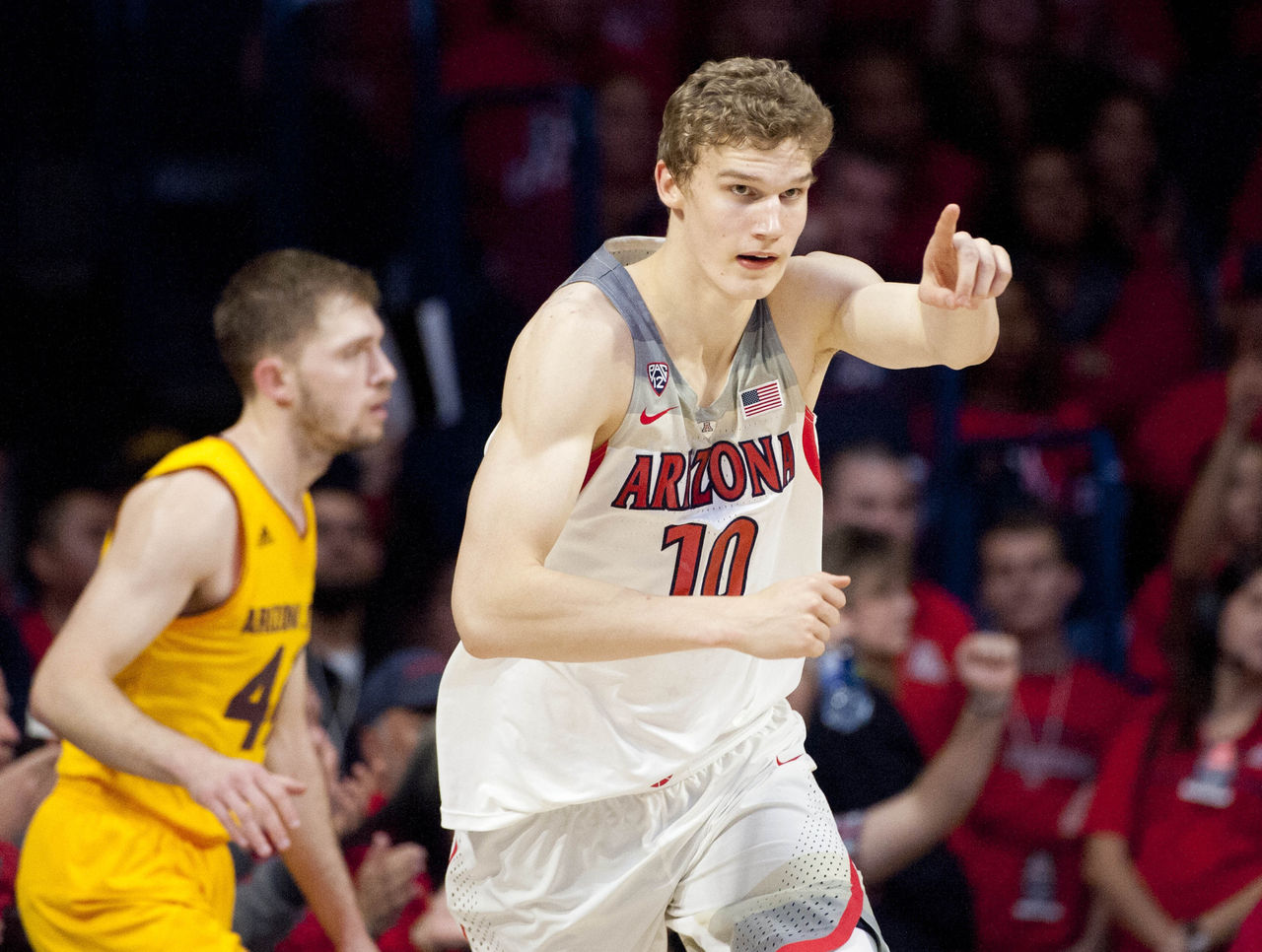 | PPG | RPG | 3PT% |
| --- | --- | --- |
| 15.6 |  7.2 |  42.0 |
A 7-footer with an incredibly pure shooting stroke, Lauri Markkanen is an absolute beast in pick-and-pop situations. The Finnish import connected on a remarkable 42 percent of shots from beyond the arc, but also isn't afraid to mix it up on the block when needed. His seven rebounds per contest show he's more than capable of crashing the glass, but his NBA future is as an elite floor-spacer. He flashed potential on the defensive end, but will need to get stronger to handle more physical players at the next level. Markannen's advanced offensive abilities and exceptional size make him a perfect fit for today's NBA.
7. Minnesota Timberwolves - Jonathan Isaac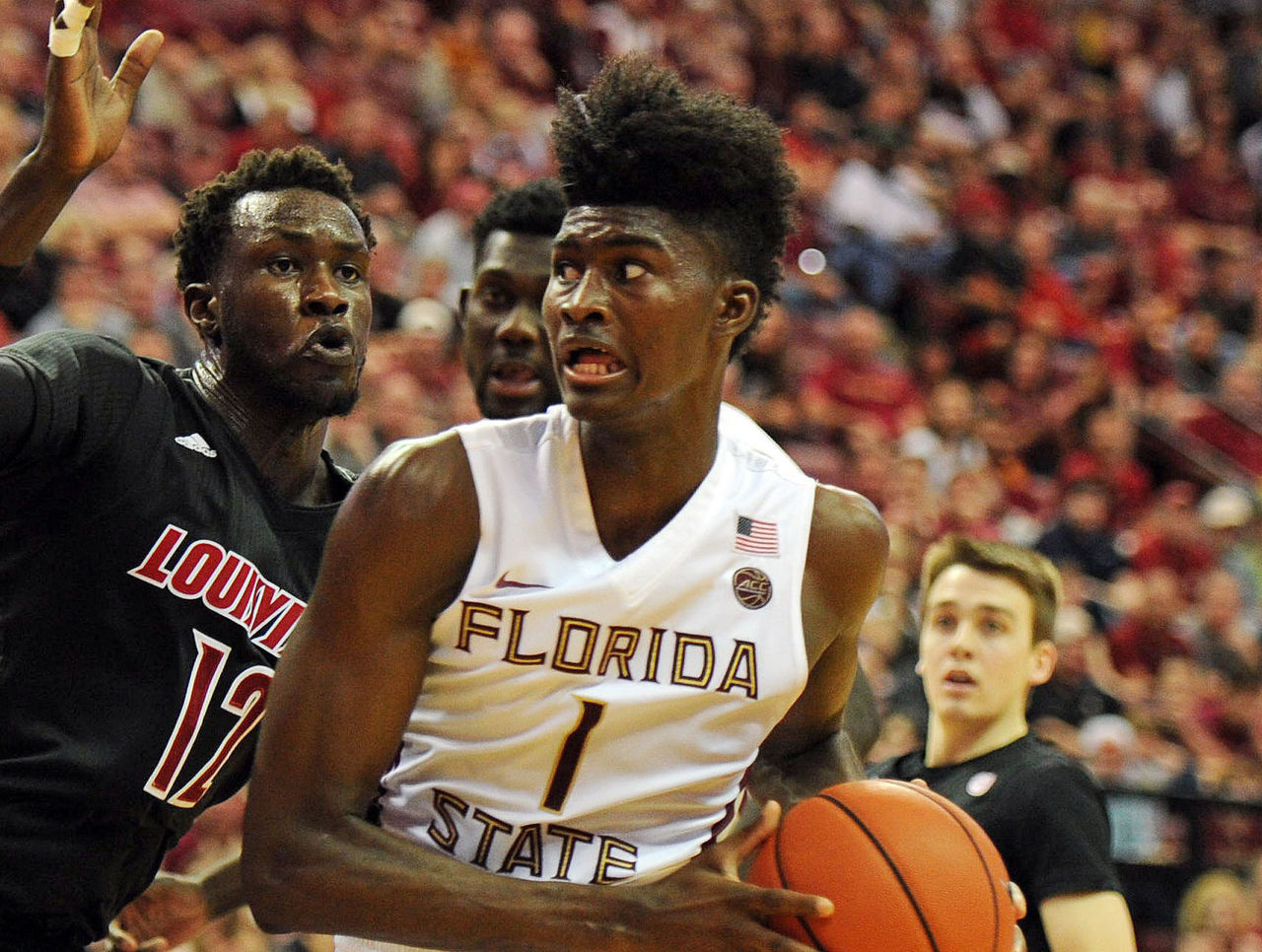 | FG% | 3PT% | BPG |
| --- | --- | --- |
| 59.3 |  34.8 |  1.5 |
Isaac has the perfect physical profile for a stretch-four in the modern NBA. The rangy 6-foot-11 forward moves with the grace of a guard while boasting a 7-foot-1 wingspan and a 9-foot standing reach. He's a jump-out-of-the-gym athlete, a speeding blur in transition, and consistently finishes above the rim. The defensive potential alone is tantalizing, but Isaac also flashed signs of a workable 3-point shot to go along with a passable handle to attack closeouts.
8. New York Knicks - Dennis Smith Jr.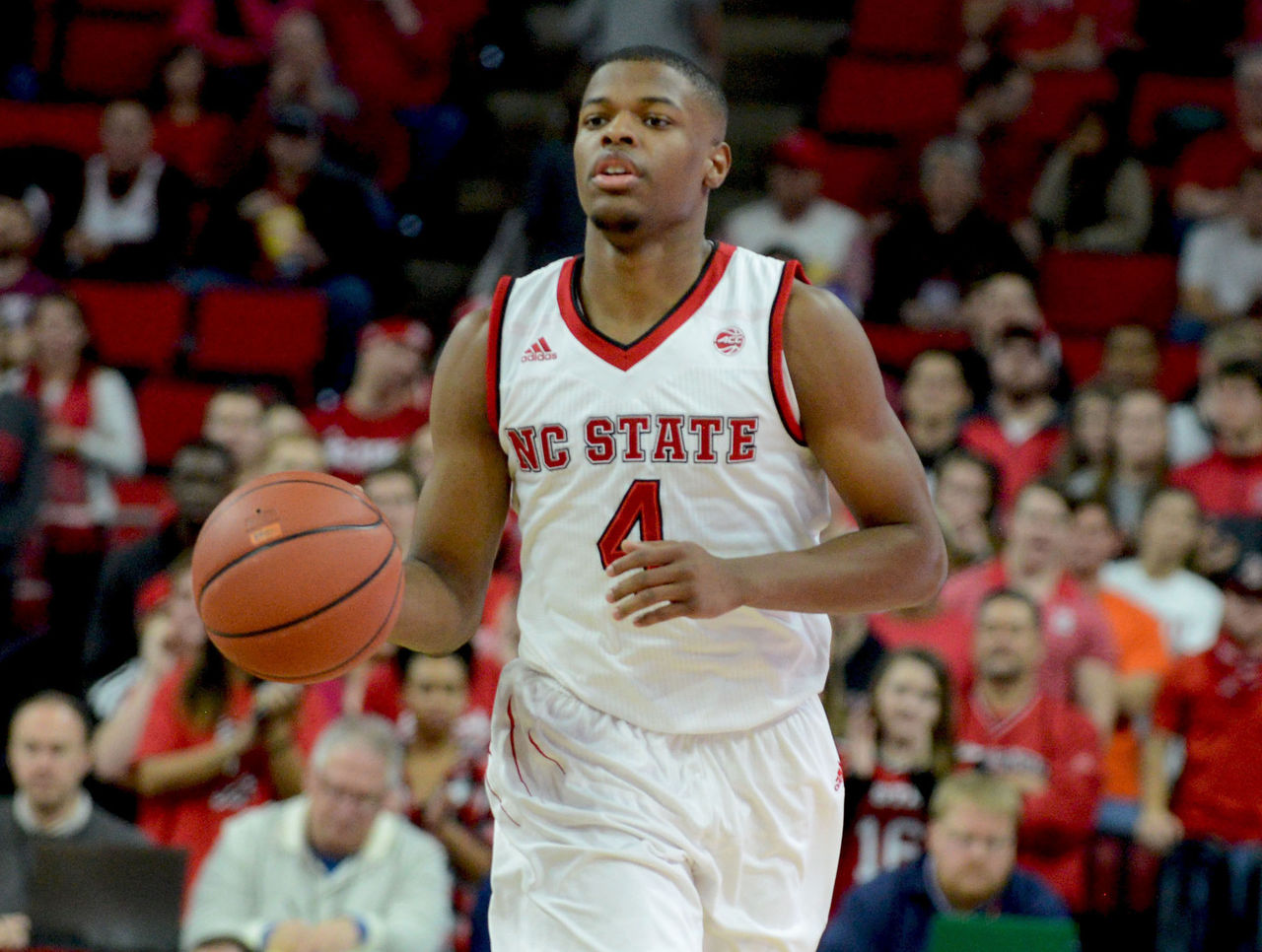 If an energy drink is looking for an NBA sponsorship, Dennis Smith Jr. is the player to target in this draft class, because the NC State standout is a never-ending blur on the court. The powerfully built 6-foot-3 195-pounder has drawn comparisons to Russell Westbrook for his relentless rim attacks and tenacious defense. Smith is virtually unguardable in transition, using his athleticism and size to score at will, and switches speeds with ease in the half court. While he is certainly overflowing with talent, he has yet to show his ability as a true point guard, and there are concerns about his mediocre jump shot.
9. Dallas Mavericks - Malik Monk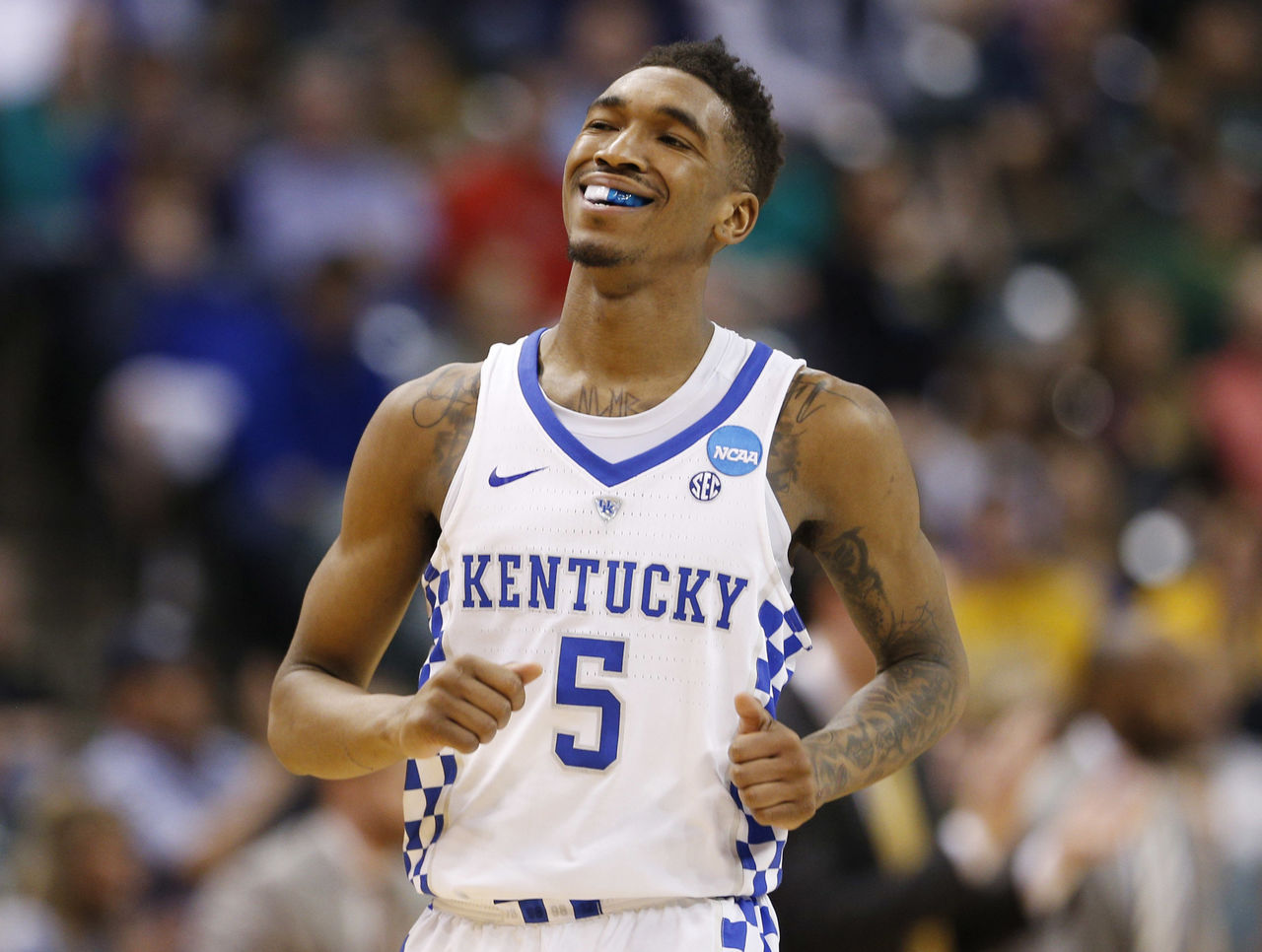 | PPG | FG% | 3PT% |
| --- | --- | --- |
| 19.8 |  49.7 |  39.7 |
It's simple: Monk gets buckets. He was sensational as a freshman as the first option at Kentucky, flashing an unwavering confidence in his jumper that extended well beyond the 3-point line. Throw in his 42-inch max vertical, and Monk projects as an ideal perimeter scorer at the next level. Everything else needs work, as he's undersized, weak, and inflexible as a defender, and rarely creates for others.
10. Sacramento Kings - Frank Ntilikina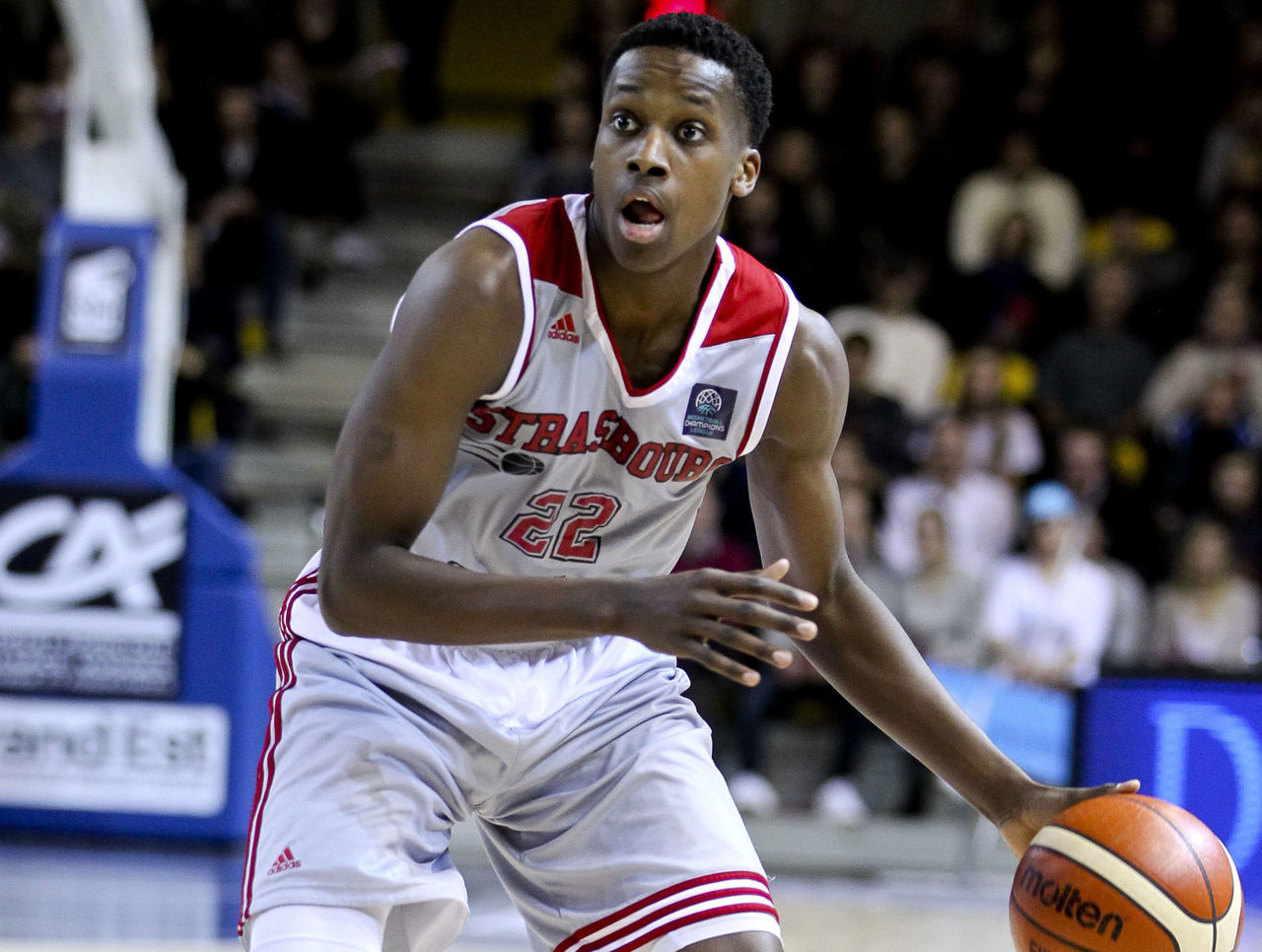 (Courtesy: Getty Images)
| PPG | APG | 3PT% |
| --- | --- | --- |
| 5.2 |  1.4 |  43.0 |
At 6-foot-5, French guard Frank Ntilikina possesses great size for an NBA point guard and showed exceptional accuracy in shooting from deep during the FIBA U-18 European Championships. He saw limited time for his professional team last year, but has shown at various major international tournaments that he's got the potential to play at a high level in the NBA. He excels in the pick-and-roll, and possesses lockdown defensive capabilities. He's certainly a project, and won't contribute right away, but Ntilikina could be a massive player down the line with the right coaching.
11. Charlotte Hornets - Zach Collins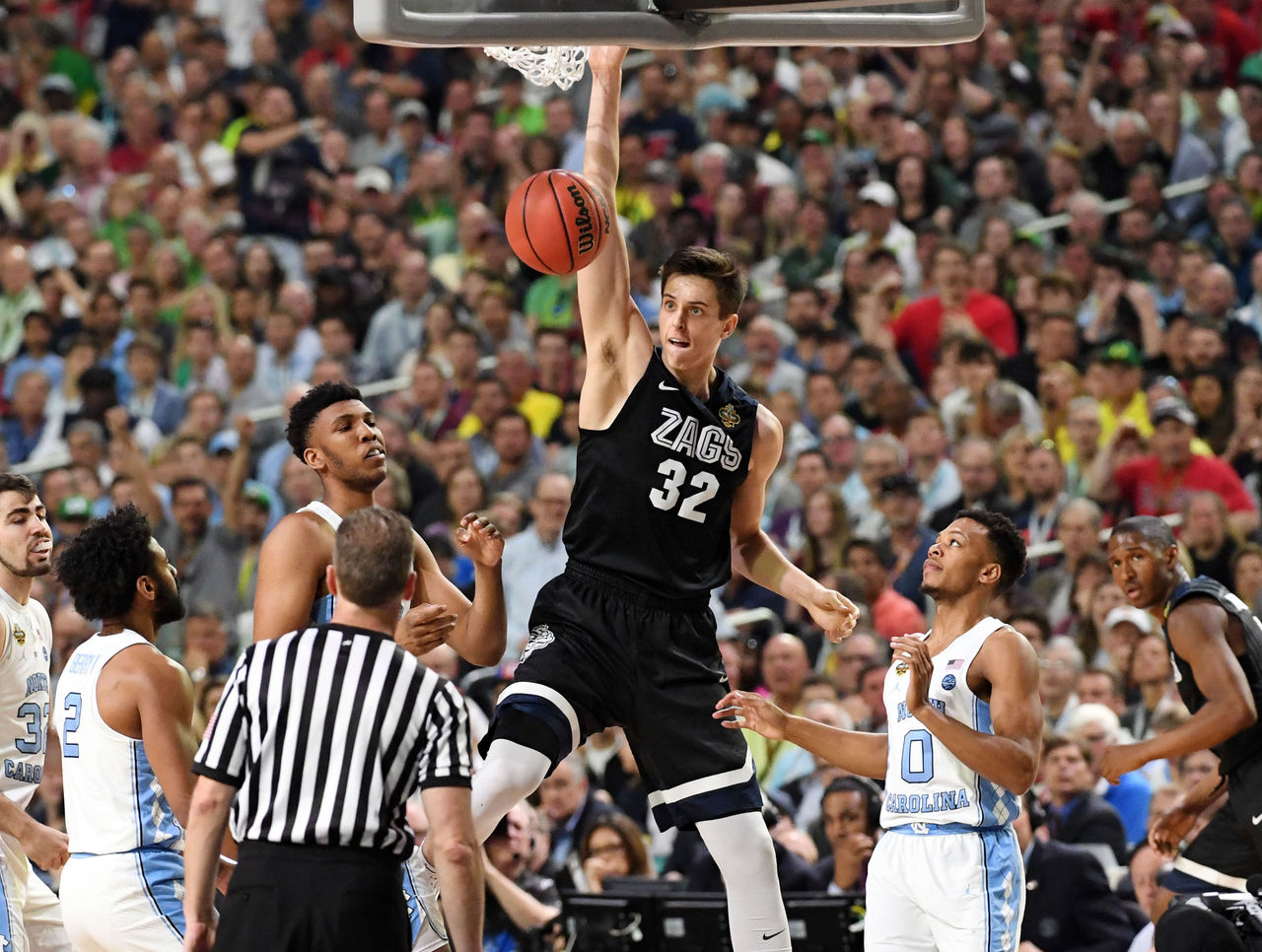 Zach Collins was the first-ever McDonald's All-American to sign with Gonzaga, and didn't disappoint in his lone college season with the Bulldogs. The 7-footer played just 17.2 minutes per game but still averaged 10 points, 5.9 rebounds, and 1.7 blocks. Collins almost singlehandedly sent Gonzaga to the NCAA final with a dominant performance against South Carolina, putting up 14 points, 13 rebounds, and six blocks in just 23 minutes of action. His talent at the offensive end is undeniable, but while he's a shot-blocking wizard, he couldn't stay out of foul trouble at the collegiate level. Teaching him to defend without fouling will be a tough task, but he has all the potential to be a standout player at the professional level.
12. Detroit Pistons - OG Anunoby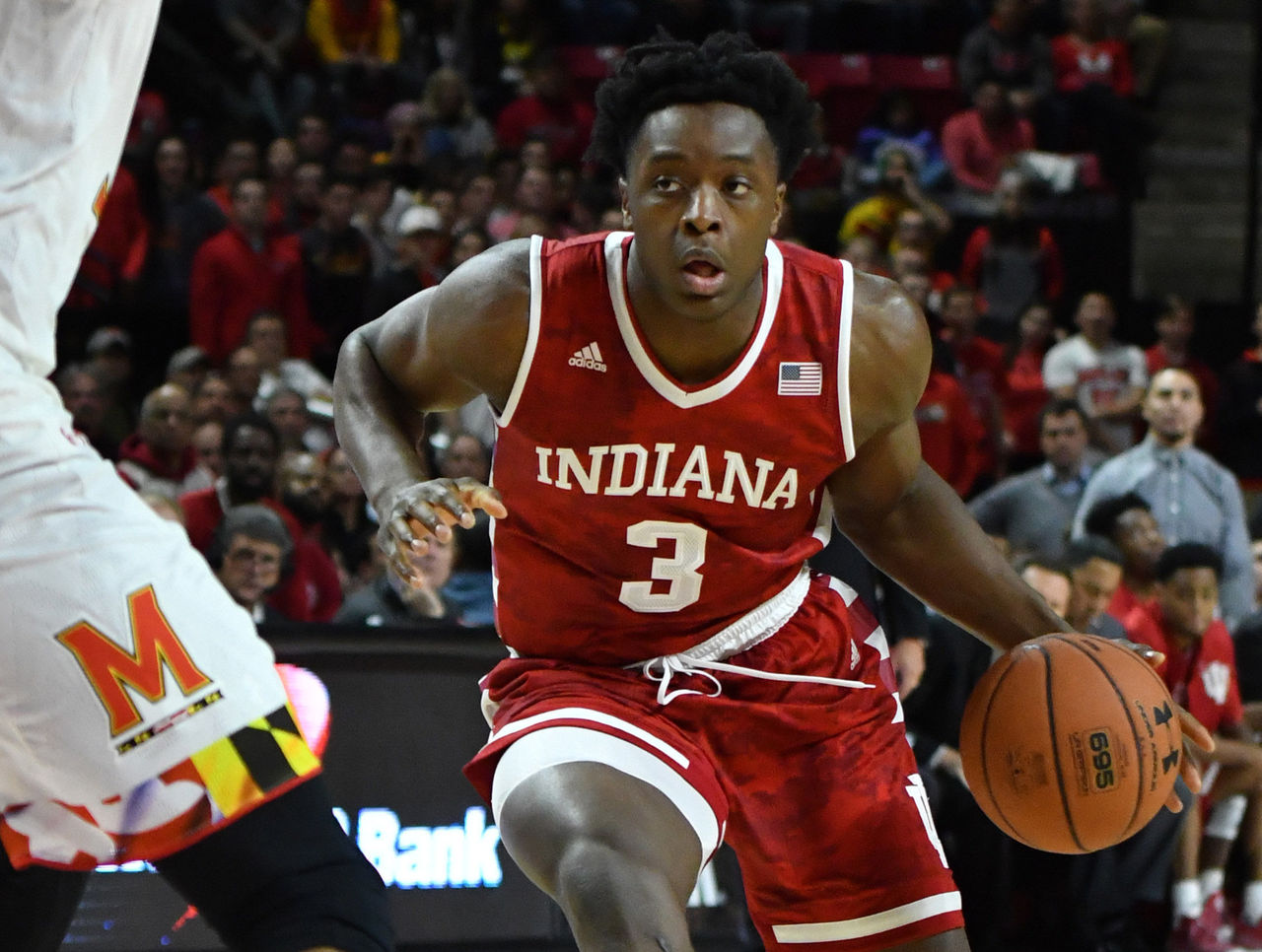 It's all about the physical tools and the compete level with OG Anunoby. He's definitely raw offensively and needs to develop a reliable jumper to become a starter at the NBA level, but the defensive profile will always keep him employed. The 6-foot-8 forward is physically advanced for his age, and wields a 7-foot-2 wingspan that allows him to guard four positions. Indiana routinely sicced him on guards and Anunoby was a terror on switches.
13. Denver Nuggets - Justin Jackson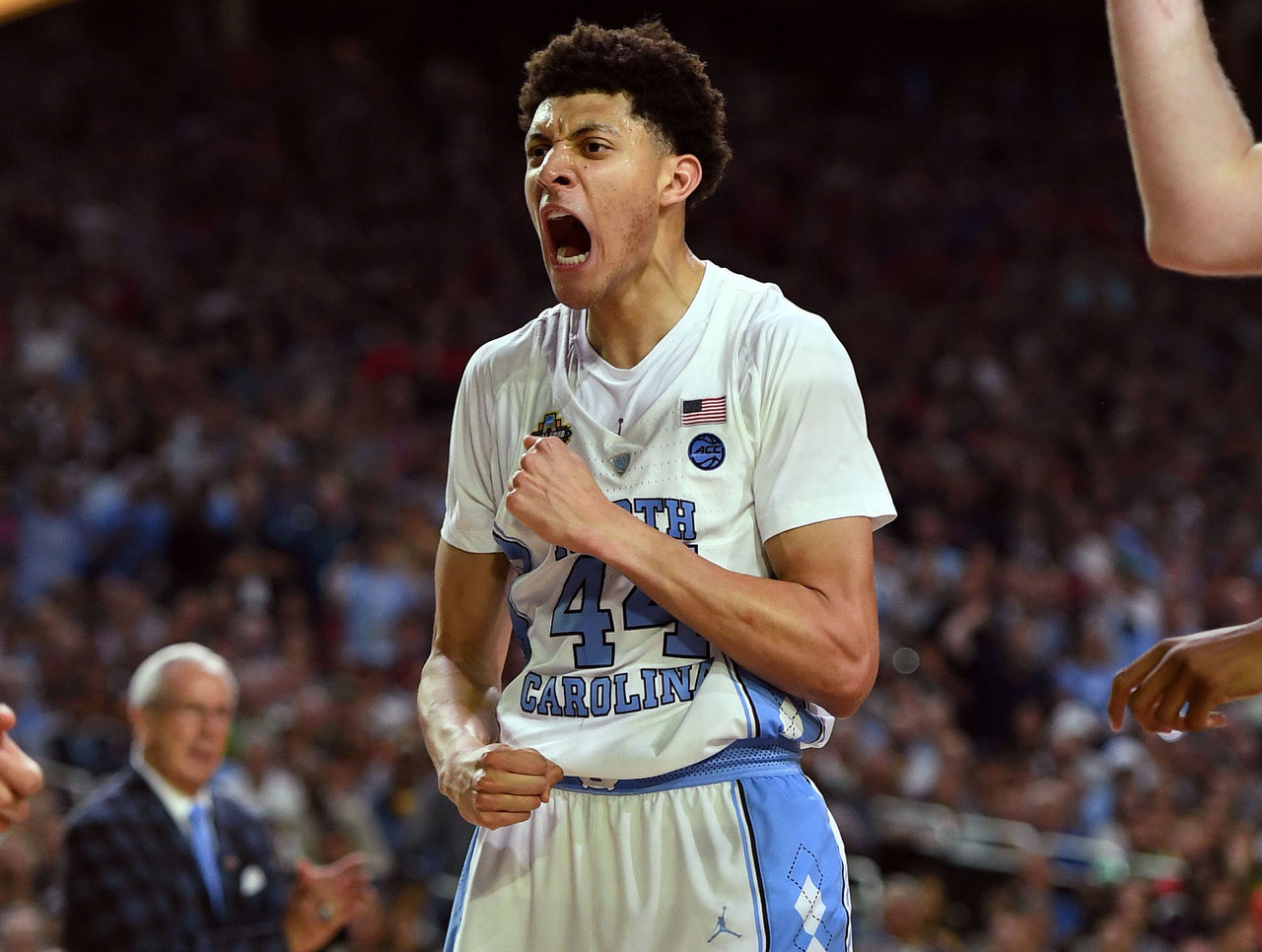 | PPG | FG% | 3PT% |
| --- | --- | --- |
| 18.4 |  51.0 | 36.8 |
Teams may be scared off by Jackson's age, but he used that added experience to improve his game. His development as a reliable spot-up shooter should make him an ideal 3-and-D wing with some slashing ability at the next level. The 6-foot-8 forward has good size to get his shot off, and is a high-IQ defender that can check multiple positions. He would be an asset to any team in the late lottery.
14. Miami Heat - Jarrett Allen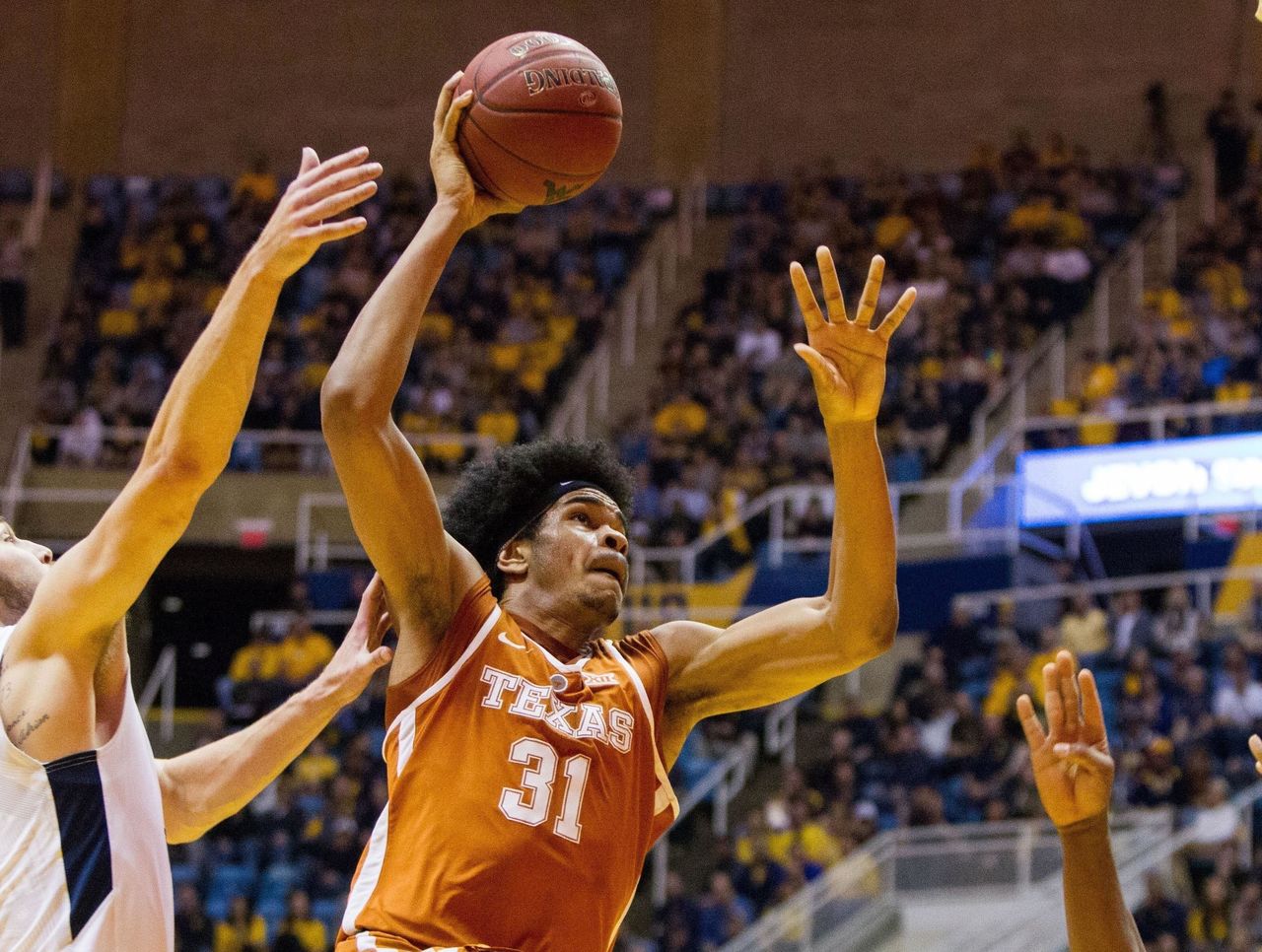 Jarrett Allen was one of the lone bright spots in a dismal season for Texas, as the highly touted freshman put up a solid 13.4 points and 8.4 rebounds per game. At 6-foot-11 with a 7-foot-5 wingspan, Allen certainly can provide matchup issues for defenders, and is a beast on the offensive glass. His effort level has been questioned at times, but when he's engaged, he's a major problem for opposition in the paint. Allen is comparable to Tristan Thompson, who also played at Texas and has been a huge piece of the Cleveland Cavaliers' success in recent years. A dominant rebounder with solid offensive skills and the potential to be a shot-changer on defense is something every NBA team could use.
(All photos except No. 10 courtesy: Action Images)
Comments
✕
2017 NBA lottery mock draft: Fultz, Ball lead the pack
  Got something to say? Leave a comment below!