Dion Waiters dazzled in the dying moments of a January win over the Golden State Warriors.
Not only did the Miami Heat guard hit the game-winner, but he also struck a legendary pose that became an instant meme.
James Johnson likes his teammate's stance so much, he put it on a T-shirt.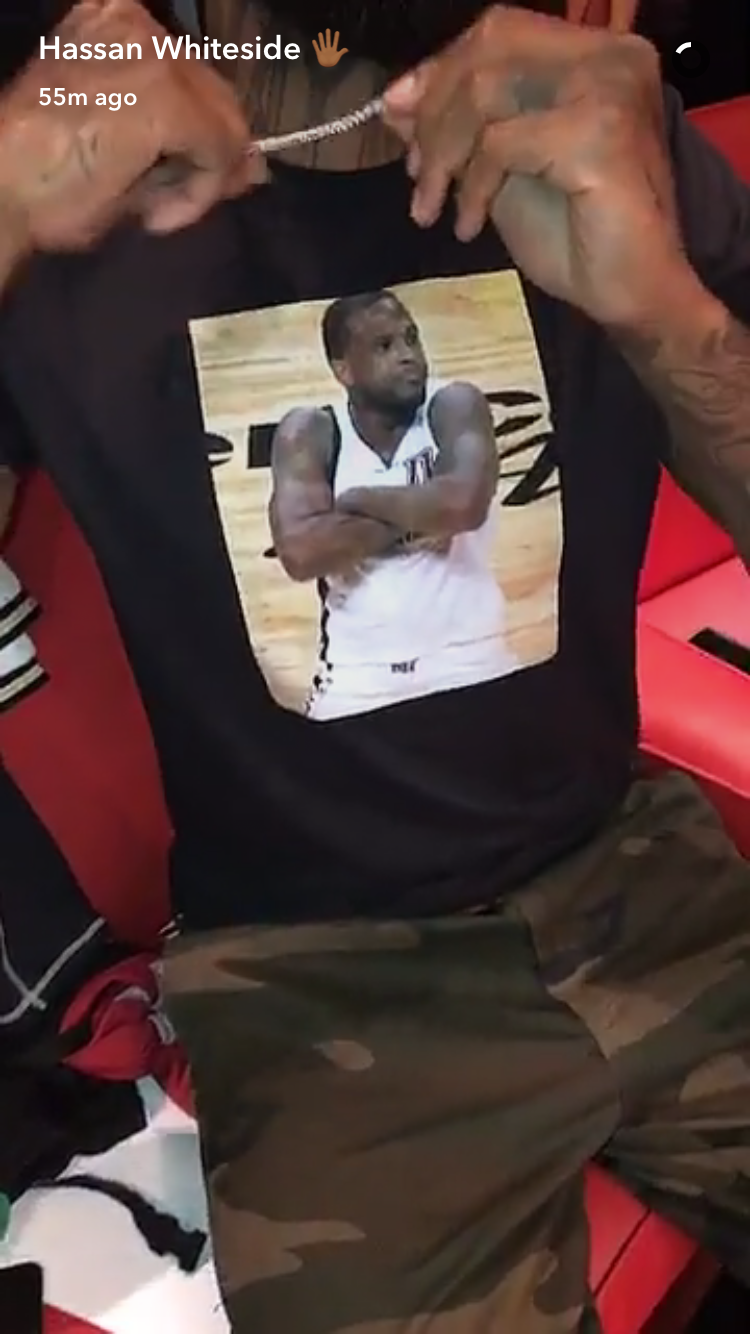 (Photos courtesy: Hassan Whiteside/Snapchat)