Why Garbrandt, Nunes are the 2016 MMA fighters of the year
Mark J. Rebilas / USA TODAY
As the year in cage fighting comes to a close, theScore's MMA staff takes a look back at what will be remembered as a time of change, controversy, and lots of people getting punched in the face.
Best of MMA 2016
Why Garbrandt, Nunes are the 2016 MMA fighters of the year
There are a bevy of superstar fighters worthy of being named the 2016 Fighter of the Year.
Stipe Miocic turned the heavyweight division on its head while also saving Cleveland sports as we know it. Michael Bisping defied the odds to become a world champion in his 19th UFC fight. And Conor McGregor helped the promotion hit PPV numbers it had only dreamed of.
But it was on the final card of the year that two candidates emerged as not only the brightest stars of the past 12 months, but potentially for years to come.
Why Cody Garbrandt is the 2016 MMA Fighter of the Year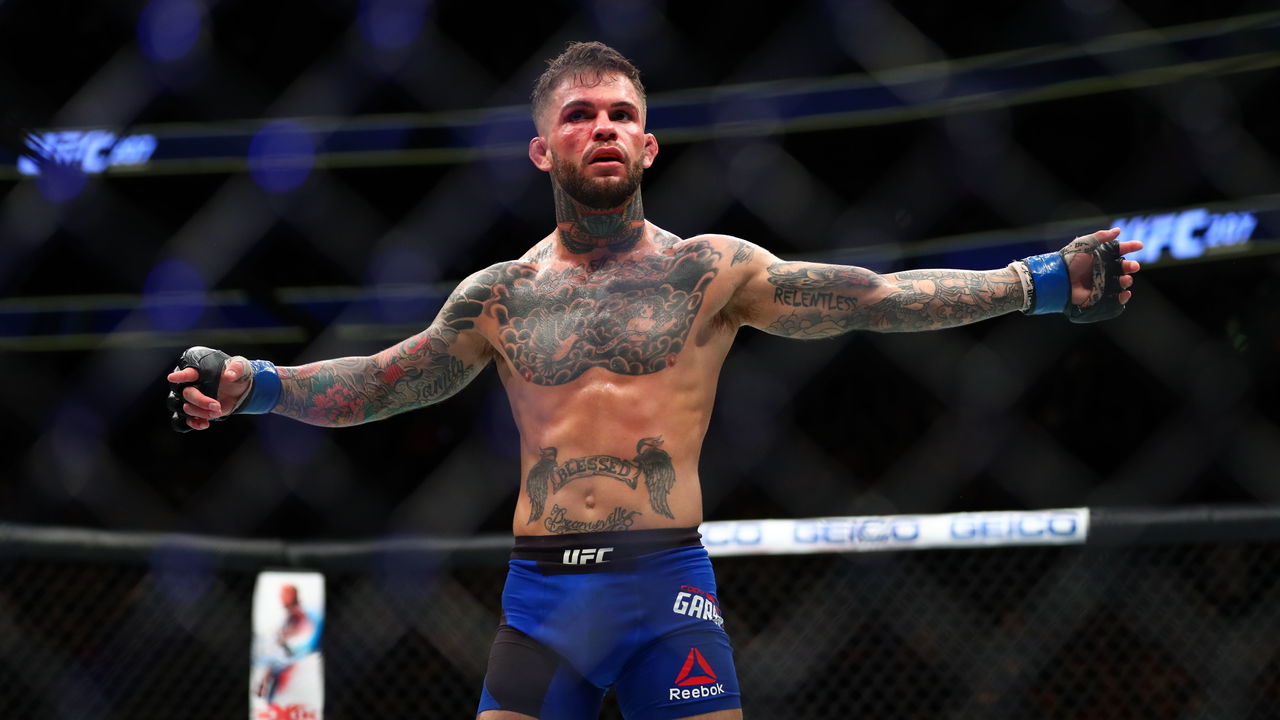 Cody Garbrandt wasn't ready, they said.
He was too young. Too immature. Too slow to beat UFC bantamweight champion Dominick Cruz at this stage in his career. His resume wasn't even worthy of a title shot.
That was the thinking before UFC 207. Now, at 25 years old with just 11 pro fights on his record, Garbrandt is the best fighter in the world at 135 pounds.
How did we get here? Going into 2016, Garbrandt was scarcely on anyone's radar. An undefeated prospect with oodles of talent to be sure, but even his Team Alpha Male training partners couldn't have predicted that he'd be competing for a title so fast, much less winning one.
With his commanding decision win over Cruz on Friday, Garbrandt did something that no man, even his mentor Urijah Faber, has ever managed to do: defeat Cruz in a bantamweight bout. It was a masterful performance by the Ohioan, who landed dozens of hard shots on the notoriously evasive Cruz, never letting up during the course of their five-round fight.
Related: Garbrandt outduels Cruz to win UFC bantamweight title
That victory proved that Garbrandt's 4-0 record during the year was no fluke. Prior to challenging Cruz, Garbrandt recorded three straight knockouts against increasingly tough competition. First it was jiu-jitsu ace Augusto "Tanquinho" Mendes, followed by white-hot prospect Thomas Almeida, and then respected veteran Takeya Mizugaki. None of those opponents made it out of the first round.
Garbrandt's rise from unranked fighter to divisional king isn't just a great story, it's backed up by a quantum leap in his performances that culminated in his previously unthinkable win over Cruz.
He's still young, he still hasn't done enough, they'll say. But before they do, this is what Garbrandt himself had to say at the UFC 207 post-fight press conference.
"I went from unranked to world champion in the same calendar year ... I think I deserve Fighter of the Year."
What are they going to say now? - Alexander K. Lee
Why Amanda Nunes is the 2016 MMA Fighter of the Year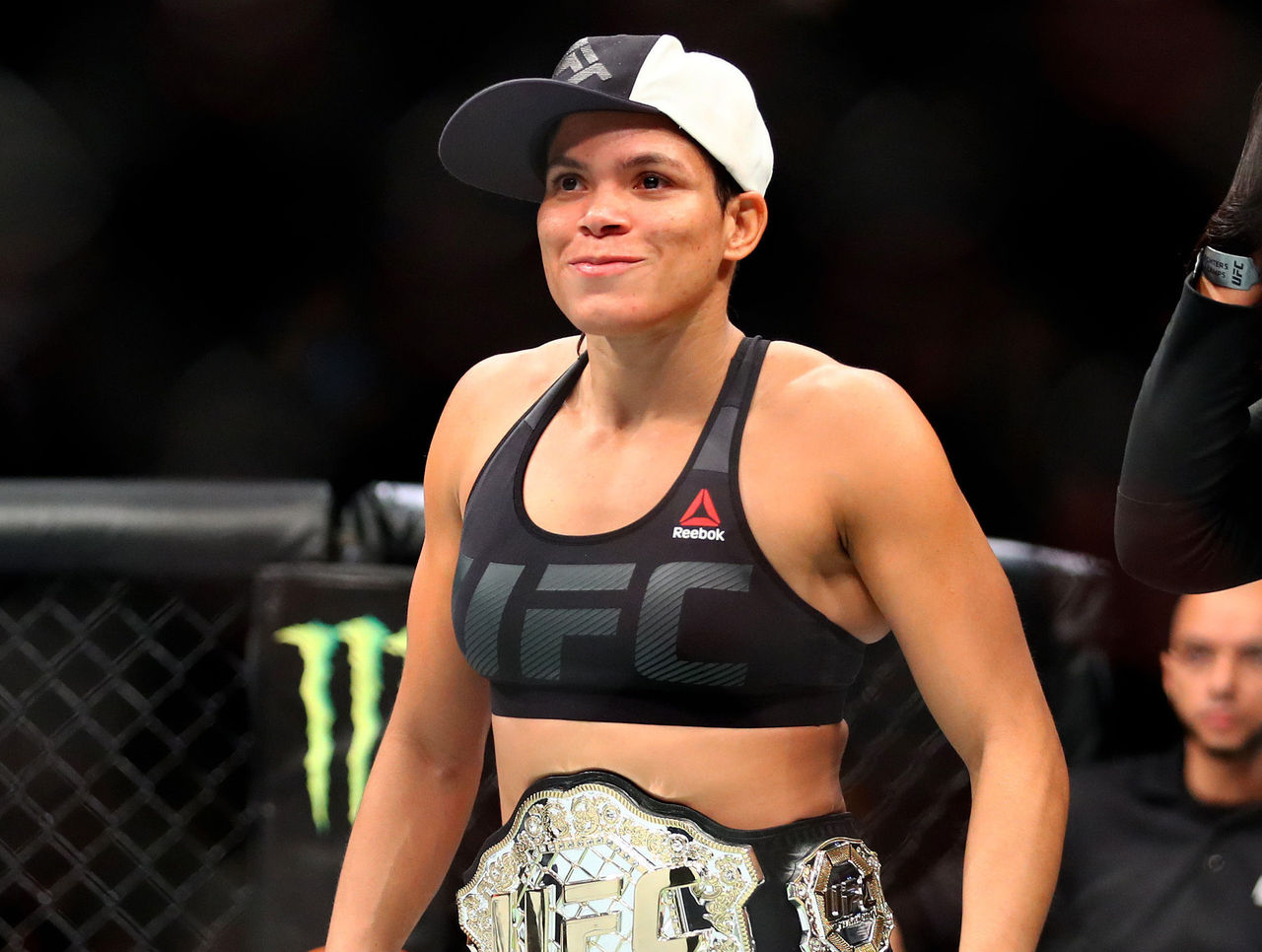 Ronda Rousey, Miesha Tate, Cris Cyborg.
These three fighters are undeniably synonymous with women's MMA, but after Friday, consider Amanda Nunes its latest gamechanger.
The 28-year-old bantamweight champion looked every bit the part in her third and final fight of 2016, bringing a bitter end to Rousey's long-awaited return from a 13-month layoff with a typhoon of haymakers just 48 seconds into the main event of UFC 207.
Watch: Nunes crushes Rousey's comeback with 48-second TKO
As impressive a feat as a beatdown over the most dominant female fighter in the history of the sport may be, Nunes' latest victory pales in comparison to the triumph she scored five months prior. In the main event of UFC 200, over three years after Liz Carmouche became the first openly gay fighter to grace the Octagon, "The Lioness" demolished Miesha Tate in under a round to become the promotion's first openly gay champion.
If reducing women's MMA's foremost trailblazers to chum in back-to-back fights didn't already make her case for Fighter of the Year air tight, Nunes heads into 2017 with the most total and consecutive victories and knockouts in UFC women's bantamweight history.
Oh yeah, she also kicked off her banner year with a unanimous decision over fellow Muay Thai virtuoso Valentina Shevchenko at UFC 196 in March.
Michael Bisping, eat your heart out. - Themistoklis Alexis
Honorable Mention: Michael Bisping, Donald Cerrone, Conor McGregor, Stipe Miocic
Comments
✕
Why Garbrandt, Nunes are the 2016 MMA fighters of the year
  Got something to say? Leave a comment below!