4 reasons why DeMar DeRozan is the hottest ticket in fantasy hoops
Dan Hamilton / USA TODAY Sports
Follow theScore's fantasy feed on Twitter (@theScoreFantasy) for the latest news, features and more. And download Squad Up, theScore's free-to-win-money sports game.
DeMar DeRozan came into the season as one of the top fantasy shooting guards available, drafted on average at the end of the third round or the beginning of the fourth in standard leagues. Drafters recognized that DeRozan was the scoring leader of a finely-tuned Toronto Raptors offense, and likely selected him looking for bigger things this season.
They couldn't have imagined where he would be just four games into the year.
DeRozan enters Friday ranked second in the NBA in scoring average at a stunning 36.3 points per game. He's the first shooting guard since 2005 to score 30 or more points in each of his first four games, and his unexpected scoring barrage has him ranked in the top 25 in standard scoring leagues despite weak assist totals (2.3 per game) and zero blocks.
So what is it that makes DeRozan such a hot commodity?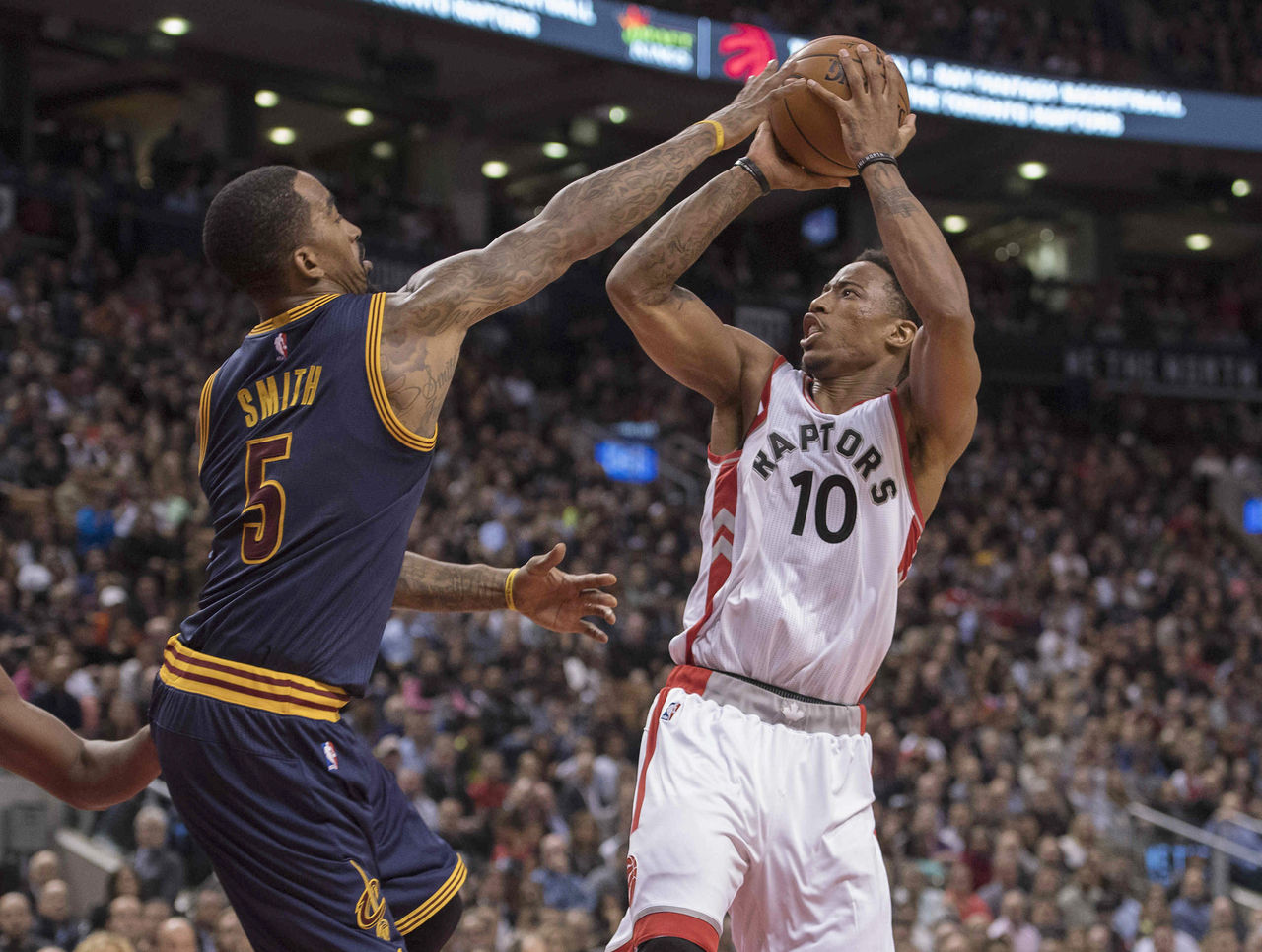 Pinpoint shooting
DeRozan, a 44.4-percent shooter for his career, is making shots at a blistering 55.4-percent clip through four games so far in 2016-17. He has been especially effective with his mid-range shots, as shown with the shot chart below; the darker hexagons indicate areas of the court where DeRozan exceeds the league average in shooting percentage: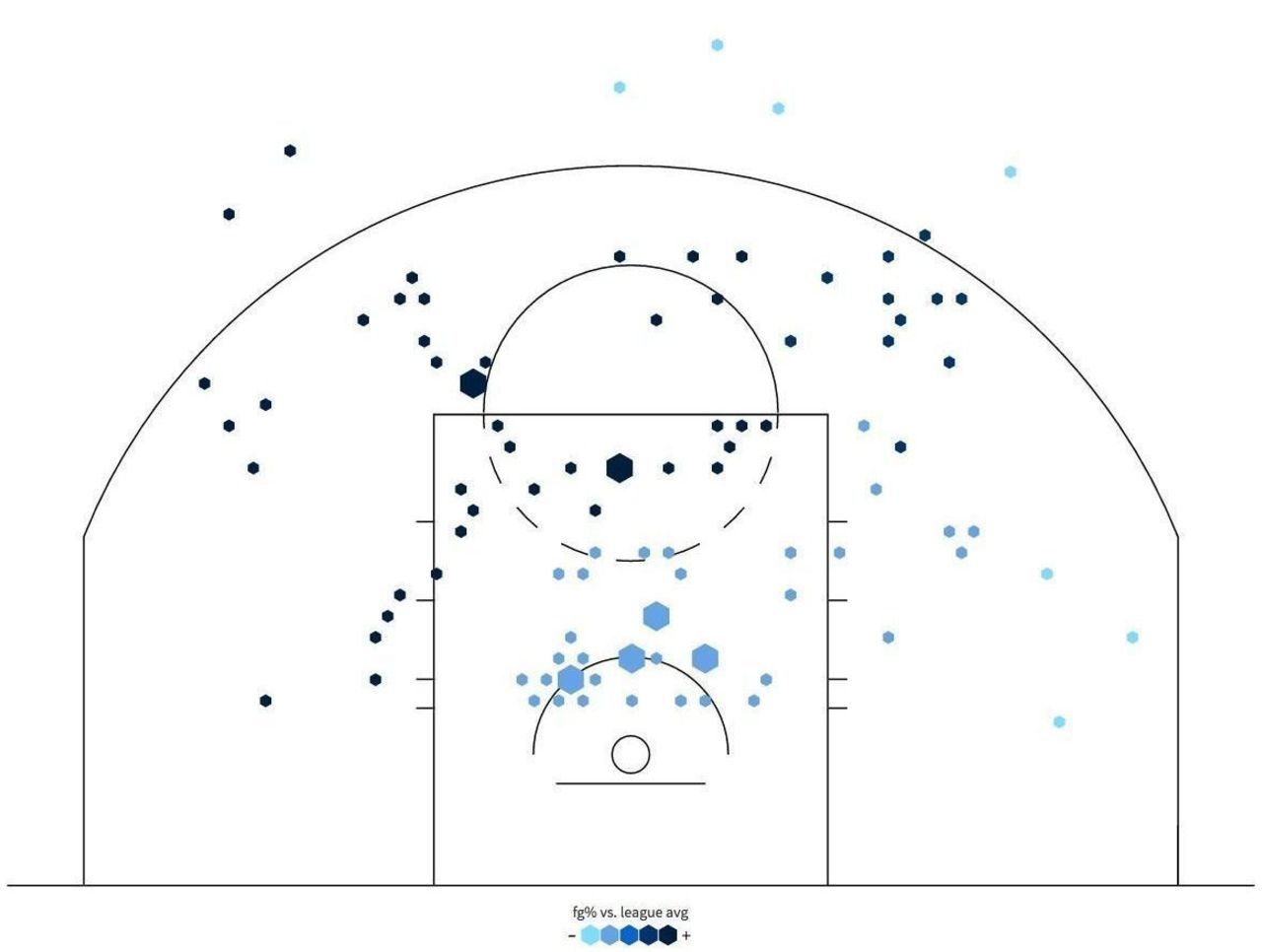 (Chart courtesy StatMuse)
It's highly unlikely that DeRozan will be able to sustain such high shooting rates from 12-18 feet, but the fact that he is already so far ahead of the league average in those areas bodes well moving forward. Defenses will need to protect against the possibility of open jumpers, which should allow DeRozan to blow past defenders more often and get better looks at the rim.
If that wasn't encouraging enough, DeRozan is still one of the top free-throw shooters at his position - and in a development that will please Raptors fans and fantasy owners alike, he's getting to the foul line more often. DeRozan is averaging 9.8 free-throw attempts per game - third in the league and well above his career rate - while shooting 82.1 percent from the stripe.
All those minutes
Succeeding in fantasy basketball is all about maximizing opportunity, which means chasing minutes. And DeRozan is one of the league leaders in this area, as well, having averaged 37 minutes per game through the first week-plus of the season. Only once has he played fewer than his average, and he has already exceeded 38 minutes twice.
DeRozan isn't exactly in uncharted territory here; he averaged a career-high 38:11 in 2013-14, parlaying all that playing time into a 22.7/4.3/4.0 stat line that propelled him into the upper echelon of fantasy two-guards. He's sure to see some rest in games where Toronto is on either end of a blowout, but he should see his playing time remain fairly steady throughout the season.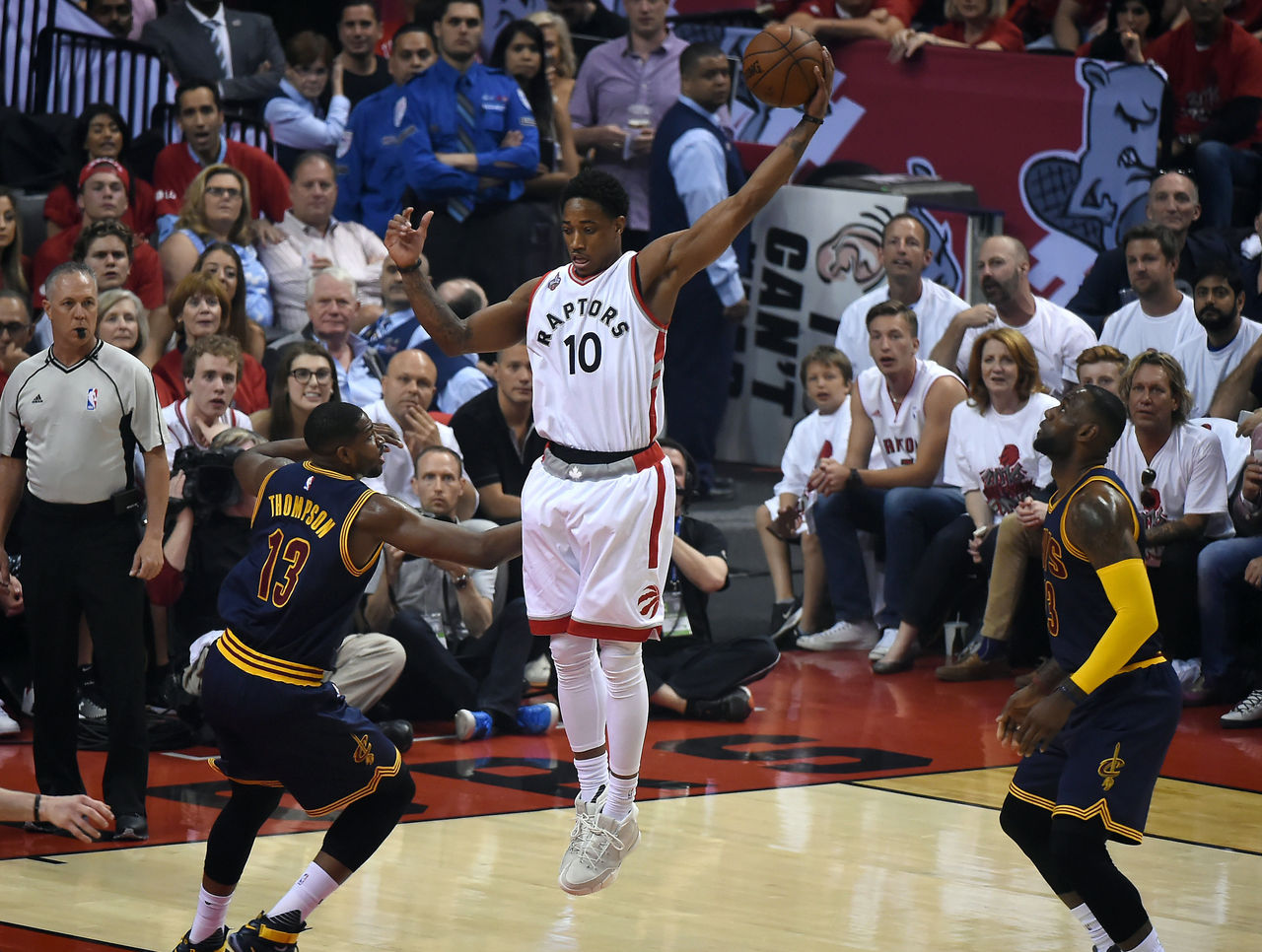 Solid rebounding numbers
Owners know that it takes more than a shiny scoring average to make a player a highly sought-after fantasy commodity. And while DeRozan will never be able to match the assist totals of other elite shooting guard-eligible players like James Harden, Goran Dragic or Giannis Antetokounmpo, he does do enough in the rebounding department to offer significant fantasy value.
DeRozan is at a career-best 5.3 RPG this season, and it wouldn't be crazy for him to stay there. He saw his rebounding totals climb three straight seasons before stabilizing last season at 4.5. With PG Kyle Lowry's rebounds per game down from 4.7 in each of the past four seasons to 3.3 in 2016-17, it's possible that DeRozan will continue to rebound more while Lowry rebounds less.
Strength among positional weakness
Shooting guard is one of the toughest positions to draft; studs like Harden and Antetokounmpo are a class above due to their multi-position eligibility, and there are few star options behind them. DeRozan won't have to average 30+ points to become a top-5 or even a top-3 shooting guard fantasy option; even a 27-5-3 line would nicely do the trick.
If you own DeRozan, congratulations on landing an elite fantasy option a round later than where you would likely have to take him today. You should hold him for now, but if someone makes you a sweet offer, you might consider taking it. As for those of you desperate to own him, you had better prepare to pay up. He won't be had for cheap - and rightfully so.
Comments
✕
4 reasons why DeMar DeRozan is the hottest ticket in fantasy hoops
  Got something to say? Leave a comment below!