3 fantasy starters to cherish this season
Jerome Miron / USA TODAY Sports
Presented by

Follow theScore's fantasy feed on Twitter (@theScoreFantasy) for the latest news, features and more.
All fantasy owners are familiar with the common concepts of buying low and selling high on players, depending on how their seasons start. This strategy works best with veteran players, who have proven what they're capable of with a reliable benchmark of production. Any drastic deviation in shooting percentages or skewed goal-to-assist ratios can be signs of future production.
These strategies don't apply quite as well to younger players. Without their own track record of success, fantasy owners are left comparing their production to league averages and norms. Without established floors or ceilings, their production in subsequent seasons can be volatile.
Here are three young players owners should trust regardless of how they start the 2016-17 season. Keep them on your roster through any early season struggles, and sell them for at least equal value should they start strong:
D John Klingberg, Dallas Stars
Klingberg finished just outside the top-50 scorers despite being in his second season. After a rookie year in which he scored 11 goals and handed out 29 assists in 65 games played, he upped his point total to 58 in 76 games. He had 10 goals, but he scored on just 5.8 percent of his 171 shots on goal. Playing for a dynamic Stars team, he finished with a plus-22 rating.
Klingberg averaged 22:41 in ice time, including over three minutes of power-play time per game. Both numbers could conceivably increase in 2016-17, thanks to the departure of D Alex Goligoski via free agency. Klingberg ranked third on the team in average ice time, behind only Goligoski and stay-at-home defenseman Johnny Oduya.
Klingberg's Corsi For Percentage of 55.59 at 5v5 play ranked 21st among NHL skaters to play at least 1,000 minutes at full strength, the best rating on the team. He'll be leaned on heavily, and has proven capable at every step of his rising workload through his first two seasons in the career. The Stars should again have one of the league's top offenses.
Try to trade for the 24-year-old at any sign of an early-season struggle.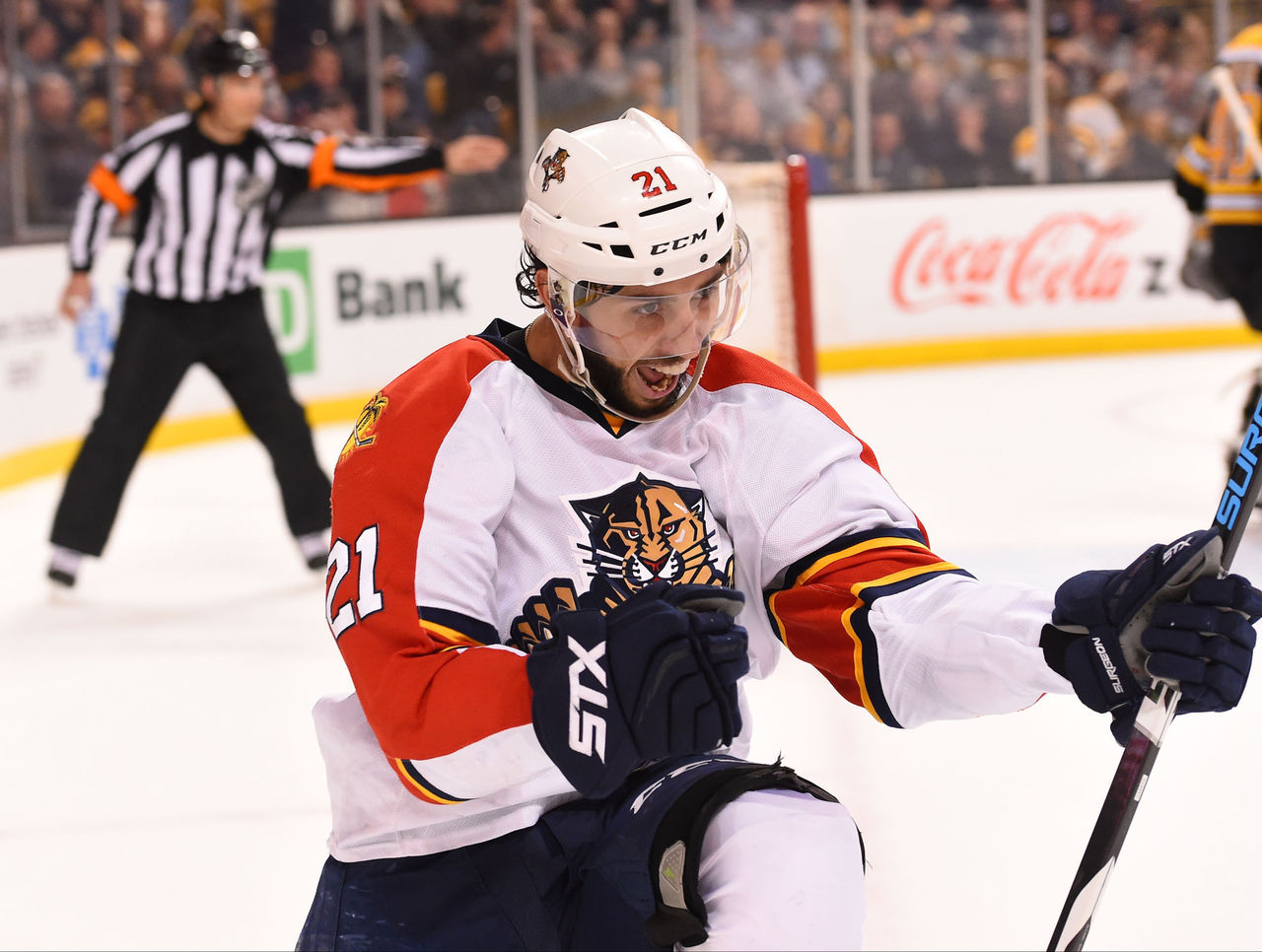 C Vincent Trocheck, Florida Panthers
Trocheck played 20 games in his 2013-14 rookie season, finishing with five goals and three assists. In 2014-15, he upped his goal count to seven and finished with 22 points in 50 games. He broke out as a third-year player, scoring 25 goals and adding 28 assists in 76 games. He played 17:46 per game, tallied 174 shots on goal and finished with a plus-15 rating.
Trocheck was a big part of the Panthers' surprise playoff run last season. He emerged as the focal point of a second line which rotated wings Jussi Jokinen, Reilly Smith, Jiri Hudler and Teddy Purcell. He should regularly play with Smith and Jokinen at 5v5 this season. C Nick Bjugstad is expected to join Trocheck and Smith on the second power-play unit.
The Panthers likely overperformed in 2015-16, as their CF% of 48.68 in the regular season ranked as the 11th-worst rate in the league. Their PDO of 102.07, however, ranked second. Trocheck's personal PDO of 103.47 indicates some coming regression this season, but he at least maintained a CF% of 51.48.
He was one of just seven Panthers skaters to play at least a half season and break even in possession.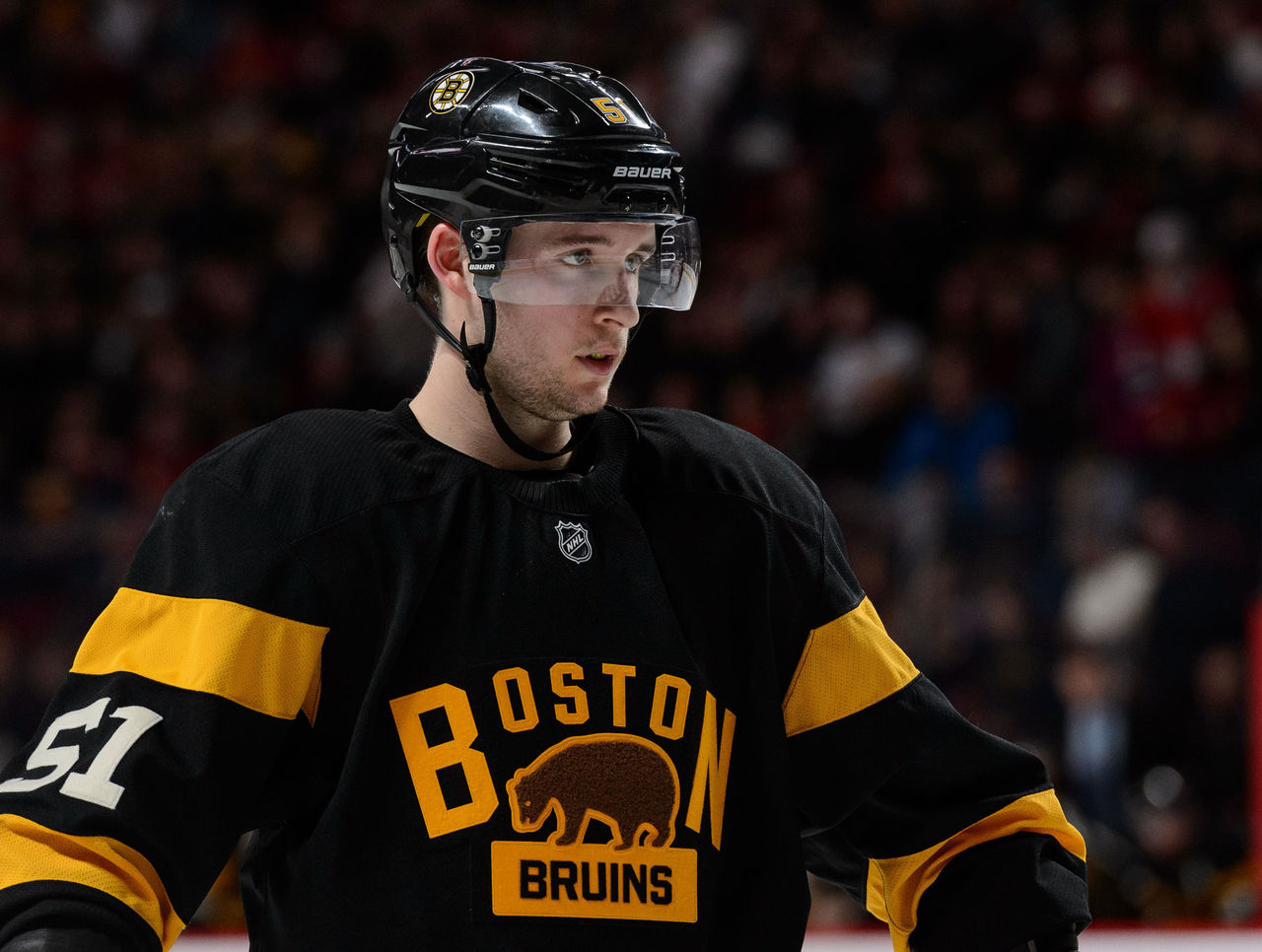 C Ryan Spooner, Boston Bruins
Similarly to Trocheck, Spooner broke out in a big fashion in his third year in the NHL. Spooner totaled 52 games played in his first two seasons, scoring eight goals in his second year, after going without a goal in his rookie season, and totaling 21 assists in his first two years. In 80 games last season, he scored 13 goals and added 36 helpers.
His production came while playing mostly on the third line with Ws Jimmy Hayes and Matt Beleskey. The threesome played over 231 minutes together at 5v5. Spooner did add 17 power-play points last season, with most of his time on the man advantage coming with Cs Patrice Bergeron, David Krejci and RW Loui Eriksson.
Spooner is likely to shift to the wing And join Krejci and RW David Pastrnak on the Bruins' second line. While the change from center could lead to a decrease in his assist total, more talented linemates will boost his overall production. Should Spooner and Krejci stay healthy, the fourth-year player could push for 60 points with up to 20 points coming with the man advantage.
Comments
✕
3 fantasy starters to cherish this season
  Got something to say? Leave a comment below!