Third-wheel forwards you can trust in fantasy
Bruce Bennett / Getty Images Sport / Getty
Follow theScore's fantasy feed on Twitter (@theScoreFantasy) for the latest news, features and more.
The term chemistry is both overused and misused in analysis of all sports, particularly in hockey. There is a strong correlation when it comes to linemate production, but it isn't a result of some chemical reaction. The main purpose for most line combinations (it should be for all) is to generate points.
A goal scored by one member of a line is, more often than not, assisted by one or both linemantes. Fantasy owners can find excellent late-round value in targeting lesser-known players skating with proven veterans. Coaches often put a younger, offensive-minded player in these situations in order to maximize their skills.
Here are some players who may not offer much fantasy appeal on their own merit, but who are worthy of consideration thanks to the two players they'll be skating alongside in 2016-17: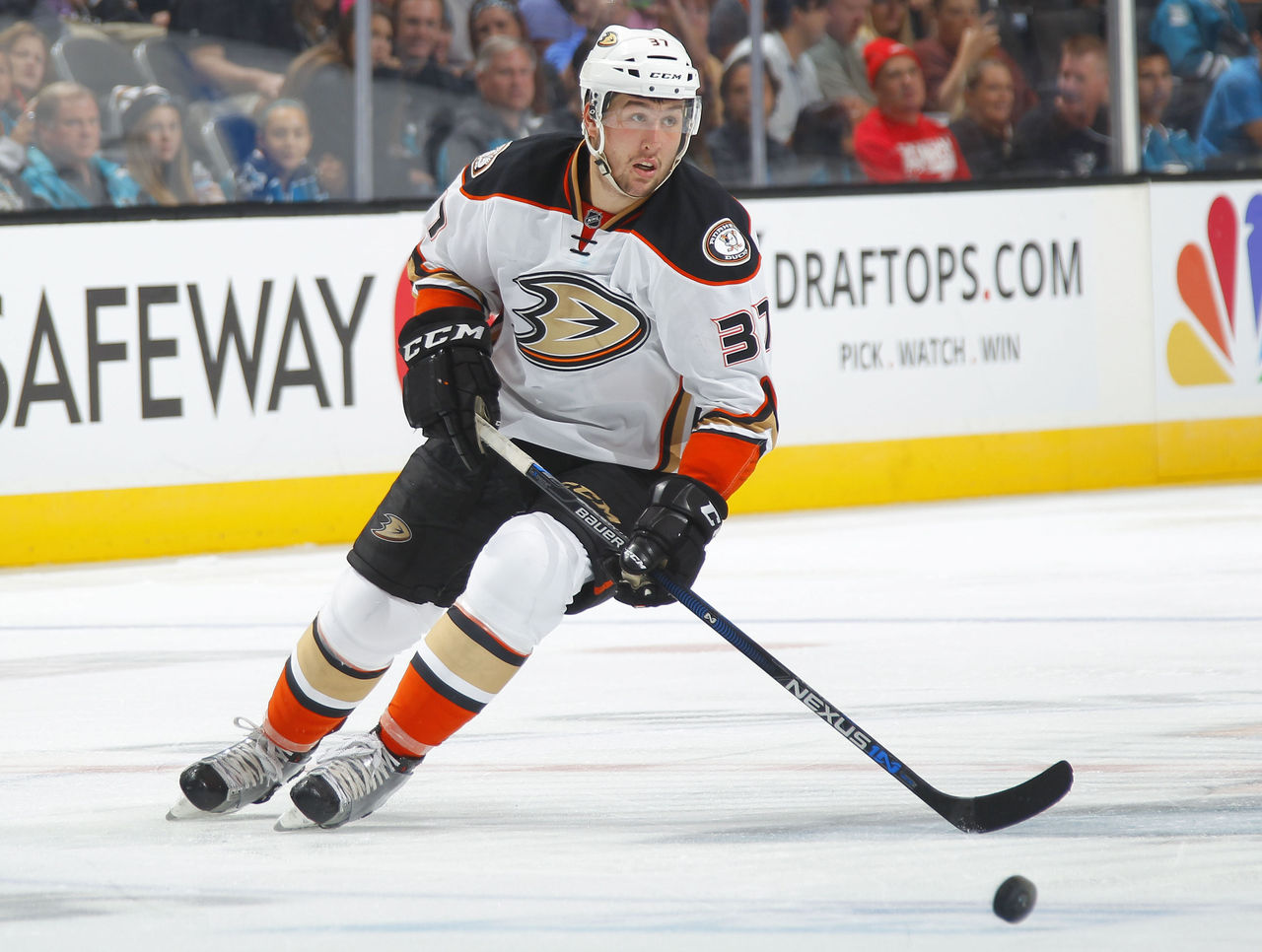 LW Nick Ritchie, Anaheim Ducks
Ritchie didn't accomplish much in 33 NHL games last season, scoring two goals while adding two assists. He added 16 goals with 14 helpers in 38 AHL games. He was well above a point per game in his final three OHL seasons.
Ritchie skated predominantly on the Ducks' second line last season, with very little time shared with RW Corey Perry and no meaningful time with C Ryan Getzlaf. He didn't play on either power-play unit. He is expected to be given the first opportunity to play with Perry and Getzlaf this season. He should also see time on the second PP with C Rickard Rakell and RW Jakob Silfverberg.
LW Teddy Purcell, Los Angeles Kings
Purcell is five years removed from a 65-point season with the Tampa Bay Lightning, but has topped 40 points just once since. At 31 years old, he was a late, under the radar free-agent signing by the Kings.
Signing Purcell was one of the few moves the Kings made this offseason, after losing LW Milan Lucic to the Edmonton Oilers. The Kings' prospect pool is even less impressive than their offseason moves. Purcell will be given the opportunity to skate with C Anze Kopitar and RW Marian Gaborik, who combined for 94 points in 135 games last year.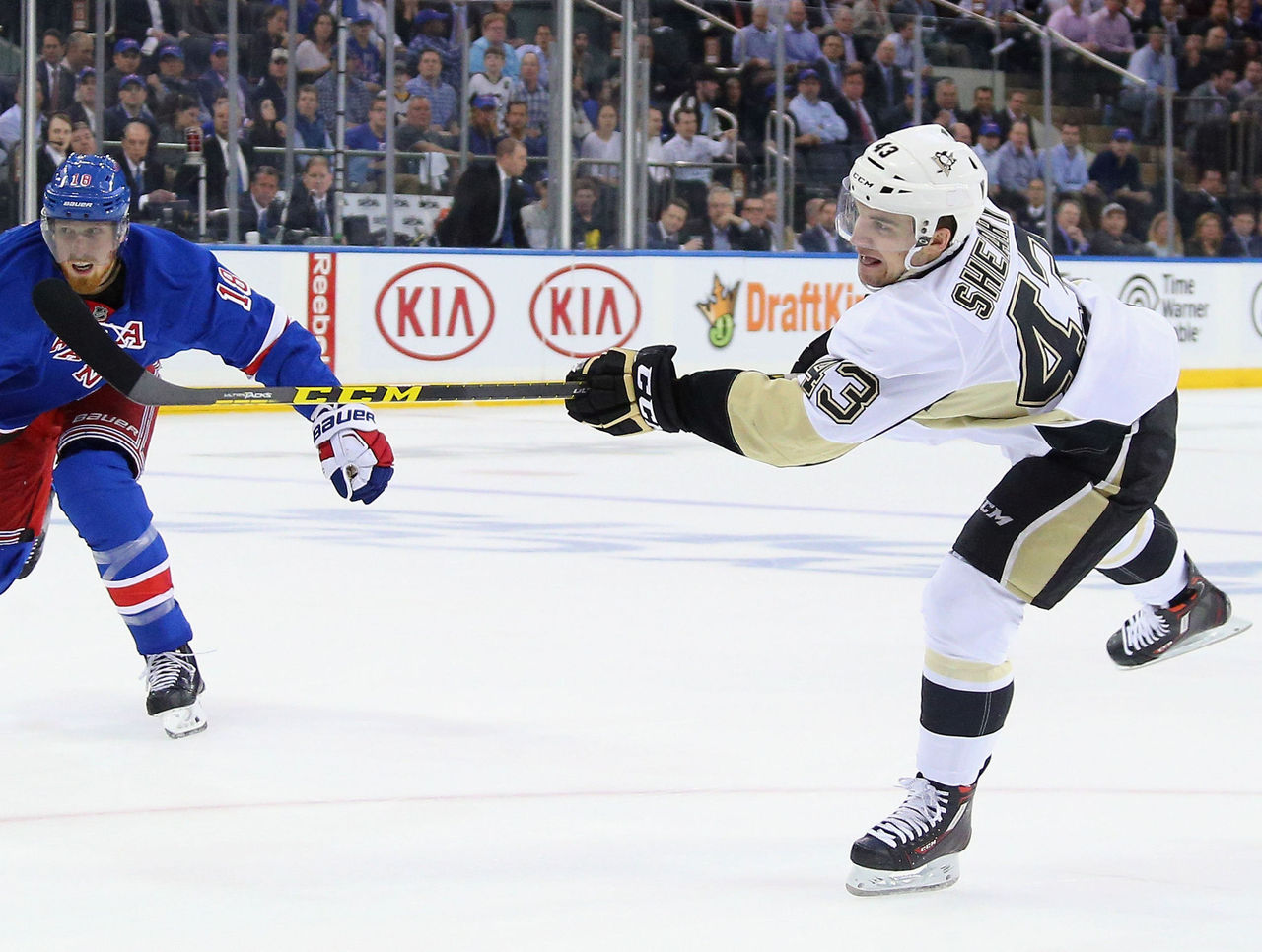 LW Conor Sheary, Pittsburgh Penguins
Sheary found himself in the most ideal situation of all in 2015-16. The rookie started his season on the wing of C Sidney Crosby, as his second-most popular line combination. The trio, along with LW Chris Kunitz, posted a Corsi For Percentage of 66.15 in their 30 minutes of 5v5 play together.
He totaled just seven goals and 10 points in his 44 games, but he should again see time on the line. The phenomenal playoff trio of C Nick Bonino and Ws Phil Kessel and Patric Hornqvist are likely to remain together, while C Evgeni Malkin runs the unofficial third line. If Sheary can stick on the top line for a prolonged period, a 40-point season is very feasible.
LW Milan Michalek, Toronto Maple Leafs
Michalek will attempt to turn back the clock while skating with a pair of rookies in C Auston Matthews and RW Mitch Marner. The 31-year-old Michalek has played no more than 66 games in each of the past two seasons, but he still managed to total 50 points. He is three years removed from a 17-goal, 39-point season.
Speed has long been his top asset but injuries have taken a toll. With the future of the Maple Leafs on his right side, Michalek will be able to rely on the speed of his linemates and lean on their abilities to help set him up for his still dangerous shot.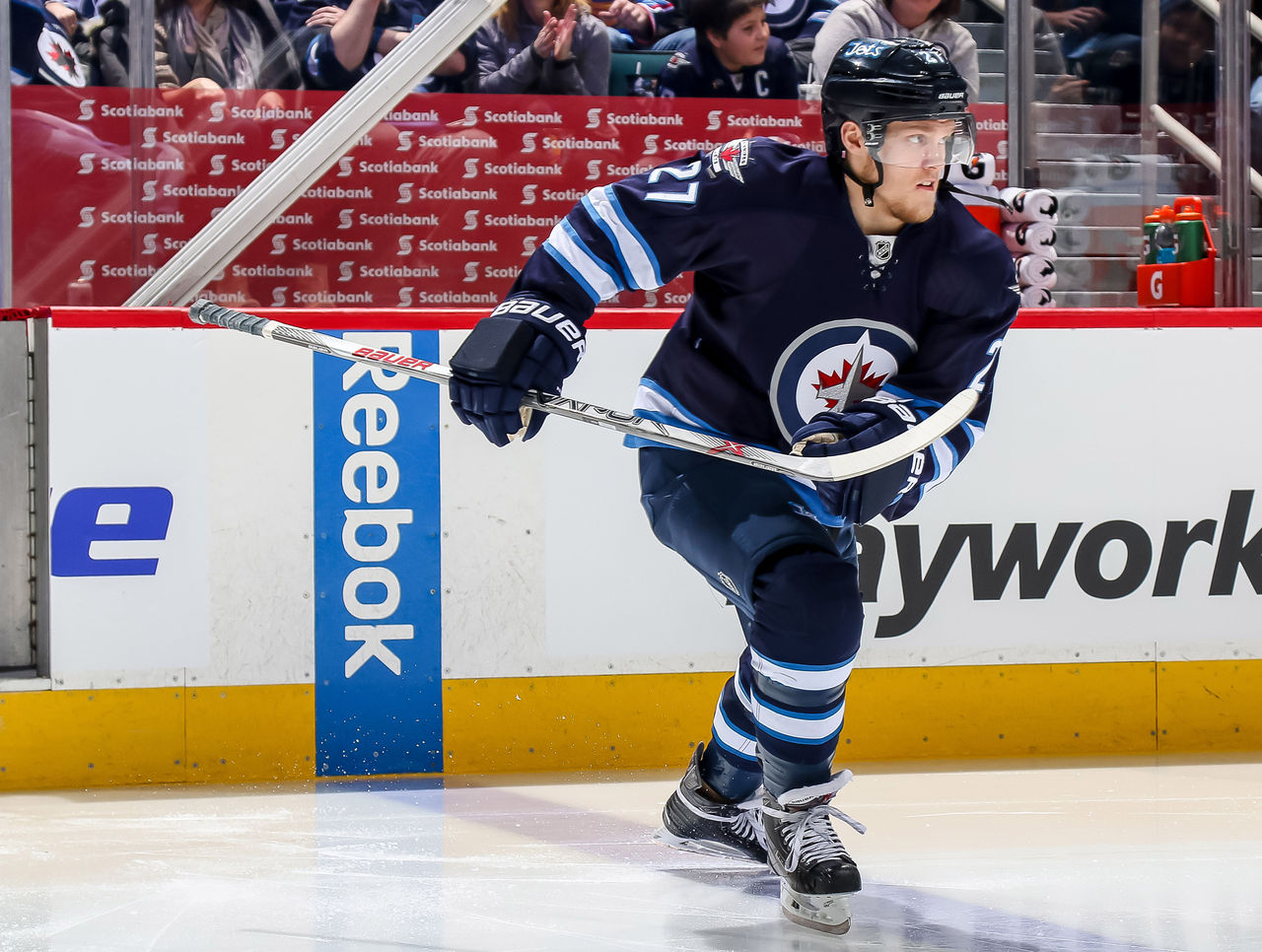 LW Nikolaj Ehlers, Winnipeg Jets
A 2014 first-round pick, Ehlers was effective in his rookie season. He totaled 15 goals and 23 assists in 72 games. He saw the majority of his ice time with C Mark Scheifele, with Ws Mathieu Perreault and Blake Wheeler alternating as the third member of the line.
Ehlers and Scheifele are expected to stick with captain Wheeler as the team's first line. LW Patrik Laine brings some more balance to the offense. Ehlers should also be a fixture on the power play, after being rotated on and off the second unit last season.
Comments
✕
Third-wheel forwards you can trust in fantasy
  Got something to say? Leave a comment below!