Fantasy Hockey Faceoff: Corey Crawford vs. Braden Holtby
Geoff Burke / Jeff Curry / Action Images
Follow theScore's fantasy feed on Twitter (@theScoreFantasy) for the latest news, features and more.
Here's a look at whether fantasy hockey owners would be better off selecting Chicago Blackhawks G Corey Crawford or Washington Capitals G Braden Holtby:
2015 Stats
| | WINS | GAA | SV% | SHO |
| --- | --- | --- | --- | --- |
| Crawford | 35 | 2.37 | .924 | 7 |
| Holtby | 48 | 2.20 | .922 | 3 |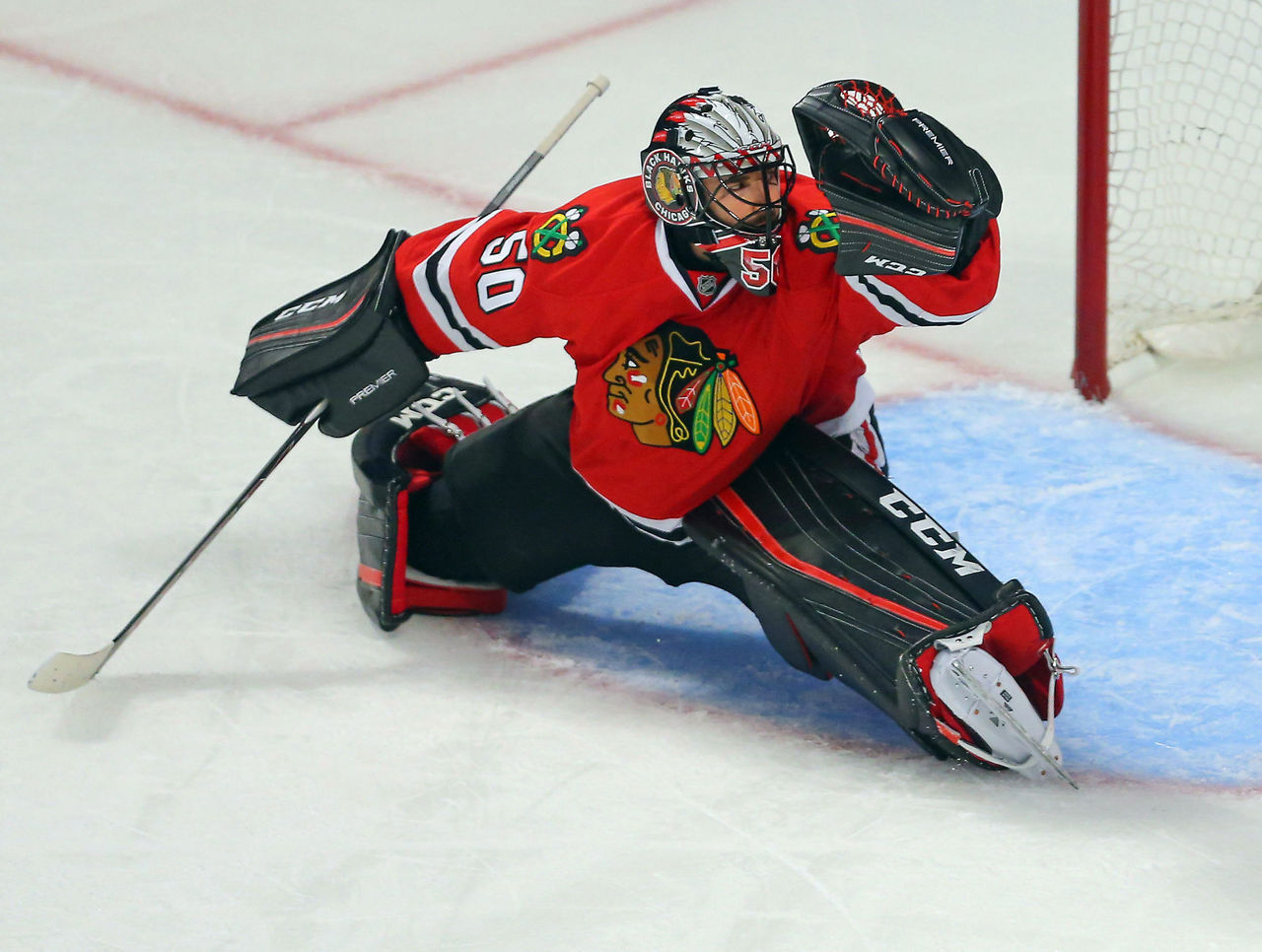 The Case for Crawford
Crawford may be the most underrated goaltender in fantasy hockey. Since earning the Blackhawks' starting gig in 2010-11, he has been remarkably consistent. Consider his 2.37 GAA from last season was his worst in that time. Former Calgary Flames goaltender Miikka Kiprusoff had five seasons with a worse GAA and he's largely seen as a legend in Calgary and around the league.
Crawford has been the starter for two Stanley Cups with this Blackhawks team, and while he has had some solid defense anchored by the likes of Brent Seabrook and Duncan Keith -- both of whom are still around -- some credit needs to be actually laid at Crawford's pads.
Holtby's volume of play could work against him, while Crawford will get enough rest throughout the season. At his expected ADP, a bit later than Holtby's, Crawford is an amazing selection if you don't want to reach in the first few rounds.
Best Case Scenario: Age doesn't start to play a factor -- he'll be 32 in December -- and he puts the Blackhawks on his back for a deep run. A Vezina Trophy isn't out of the question, and if that happens he'll have been a top bargain in fantasy.
Worst Case Scenario: The Blackhawks' decline hits its stride en route to missing the playoffs altogether. As his defense ages in front of him, Crawford's limitations are more exposed than ever and he offers his worst statistical season.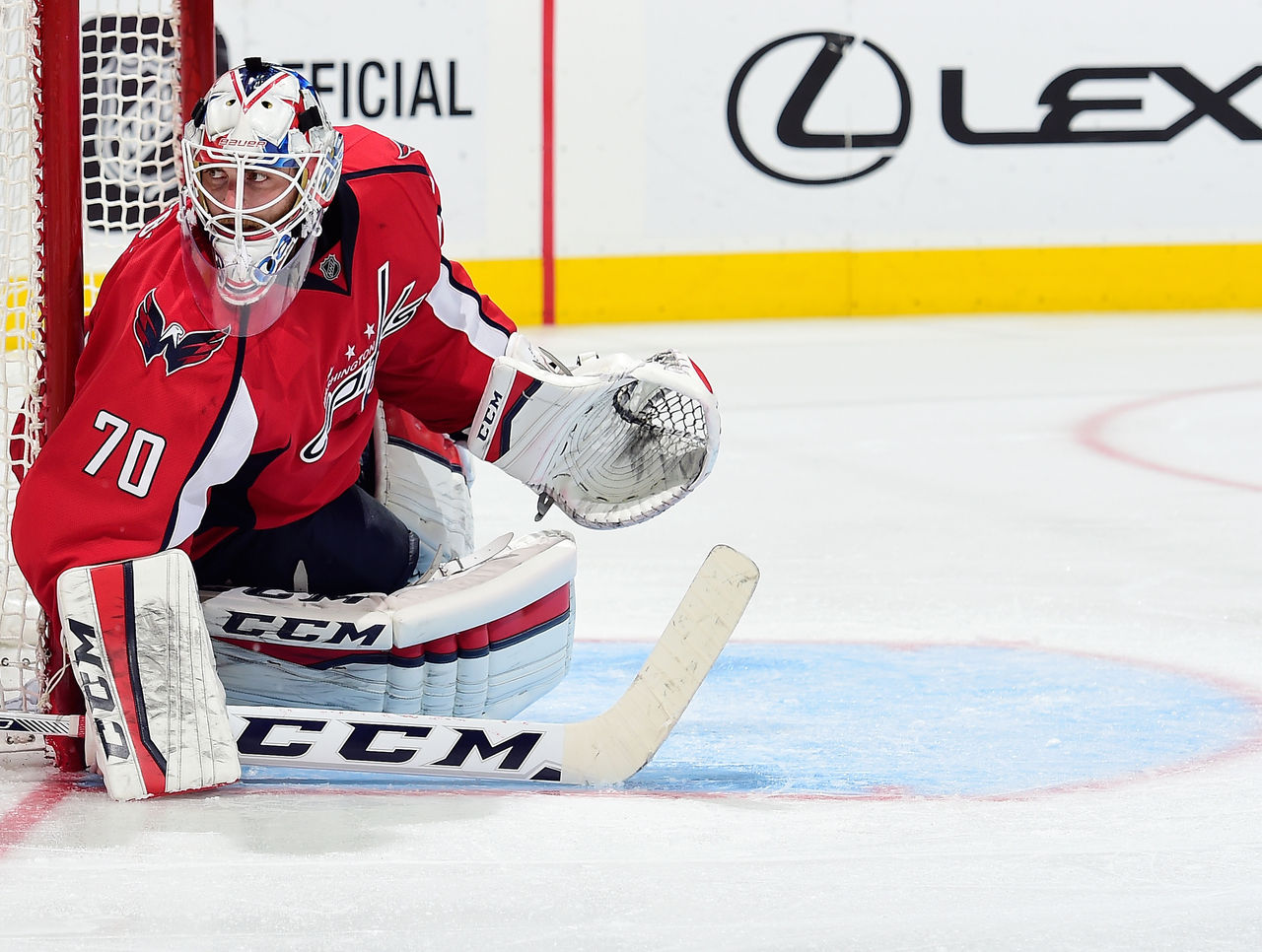 The Case for Holtby
It's all about volume. Holtby has won 89 games over his last two seasons. As good as he was in 2015-16 (his Vezina winning season), he did just as well the season before. While he recorded fewer wins, he notched nine shutouts and played a whopping 73 games. Only Montreal Canadiens G Carey Price's ludicrous numbers stood in his way.
The Capitals are a deep team. They will score a lot of goals and they will win a lot of games, and Holtby, by virtue of his team's success, will benefit in the wins department. Also in his favor is his age. Holtby turns 27 in September and even though he's played an incredible 139 games in the last two seasons, he worked his way up to the workload.
He hasn't shown signs of being injured, and he has managed to overcome the shaky play he showcased in 2013-14. He was decent, now he's one of the best in the game. After Price, it's reasonable to consider him the next best pick.
Best-Case Scenario: The Capitals steamroll the conference en route to another first-overall seed. Healthy the entire season, Holtby again starts around 70 games while winning 40-50 of them. This makes him easily worth whatever ADP he come with. Considering stalwarts like Pekka Rinne, Henrik Lundqvist and more are on the wrong side of 30, Holtby is less of a wild card.
Worst-Case Scenario: The sheer amount of ice time from the last two seasons catches up with him and he reverts to his pre-breakout numbers or worse. While not necessarily a deal-breaker, he would be an incredible disappointment relative to his ADP. Even if the wins are there, the save percentage and GAA could dip to pedestrian levels.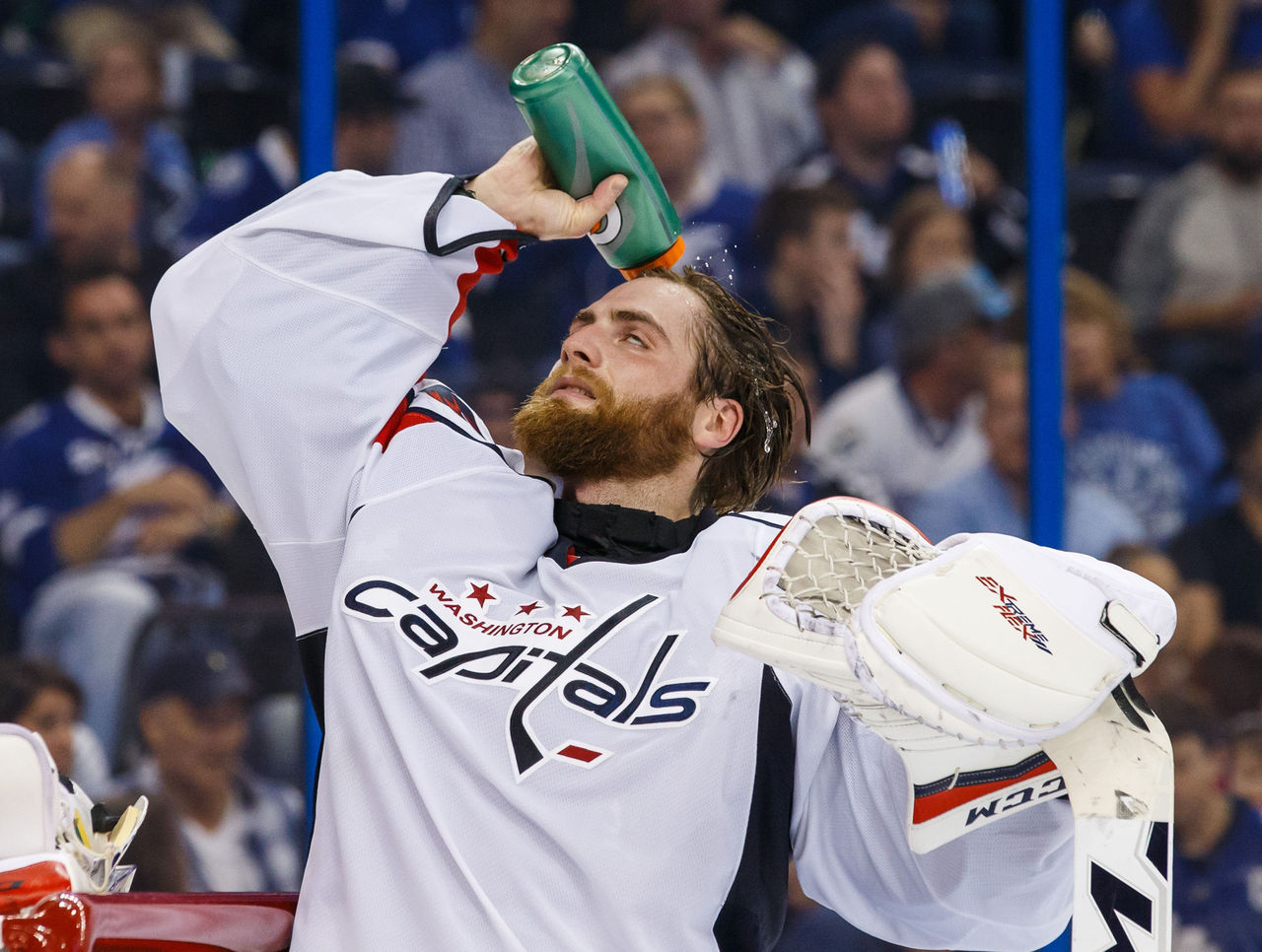 Verdict
Crawford is a great value pick, but it's Holtby all the way. He has a team headed in the right direction, he's younger and has shown stronger upside. While Crawford has done it longer, Holtby is poised to hit his own stride. Crawford may be available a few rounds later, but there are only a few elite names between the pipes and he's on the cusp.
Holtby represents stability while Crawford represents a more likely decline. Go with the younger goaltender on the better team: Holtby by a mile.
Comments
✕
Fantasy Hockey Faceoff: Corey Crawford vs. Braden Holtby
  Got something to say? Leave a comment below!