Players bouncing back from injuries
Jared Silber / National Hockey League / Getty
Follow theScore's fantasy feed on Twitter (@theScoreFantasy) for the latest news, features and more.
Every year, the injury bug bites hard on some unsuspecting sorts. Pittsburgh Penguins star Evgeni Malkin played only 57 games last season because of a variety of injuries. He still returned excellent value with 58 points. He will still be a high draft pick despite the injury.
Here are six other players who battled various extremes in terms of injuries a year ago and what that says about their prospects for the coming season.
G Carey Price, Montreal Canadiens
2016 GP: 12
Price has the highest profile among all players who missed a bucket of time in 2015-16. His first trip to the IR didn't rock the boat too much, but then he possibly came back too early and his season ended. Montreal promptly fell off a cliff, and so did most fantasy teams who drafted Price as a G1.
Price enters a precarious period that will possibly be filled with turmoil. The team in front of him may not be much better, if at all, than last season. It became painfully clear a season ago that without Price between the pipes, there's not much that can be done. He just turned 29 and hasn't necessarily left his prime. But this wasn't his first injury scare, either.
He still needs to be drafted within the first five goaltenders, and that might be a conservative projection. Who else is a surefire selection ahead of him? You would be absolutely justified taking Price as the first goaltender. You'd be equally justified in passing. Still, don't forget that he posted a 1.96 GAA and 0.933 save percentage in 66 games in 2014-15. Don't sleep on him.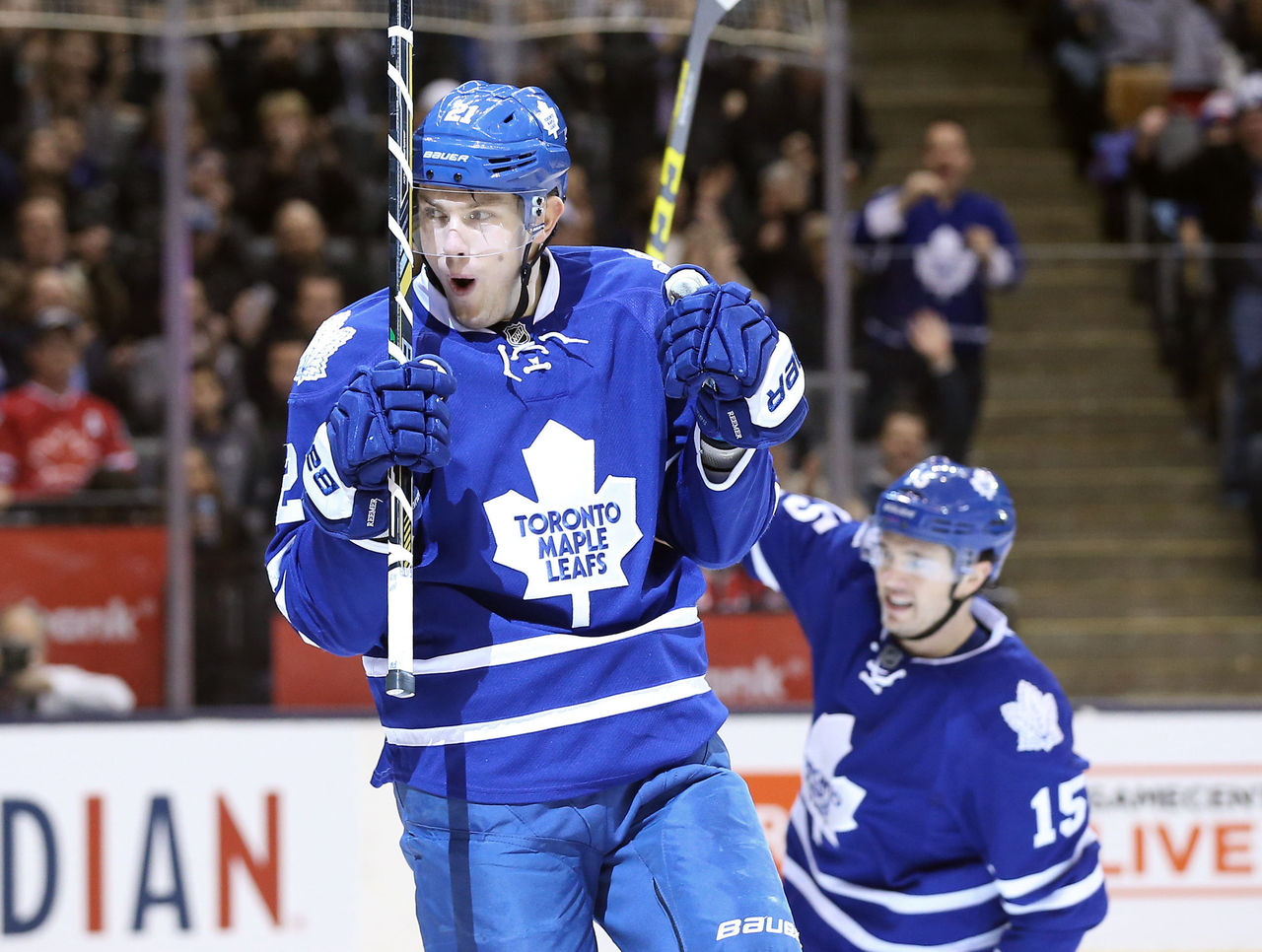 LW James van Riemsdyk, Toronto Maple Leafs
2016 GP: 40
By now, you know what you're getting with van Riemsdyk when he's healthy. In every season with the Toronto Maple Leafs, he's been a serviceable producer when he's stayed on the ice. He topped out with 30 goals in 2013-14 and looked like he was on pace to come close to that number a year ago prior to fracturing his foot.
He projects as a later pick in standard drafts, but his moderate scoring ability shouldn't be ignored. Beware of hardcore Leafs fans, however, as they will take a flier on him far earlier than he deserves. If he slips to the later rounds, he's worthy of selection on the hopes that he winds up around 60 points over a full season.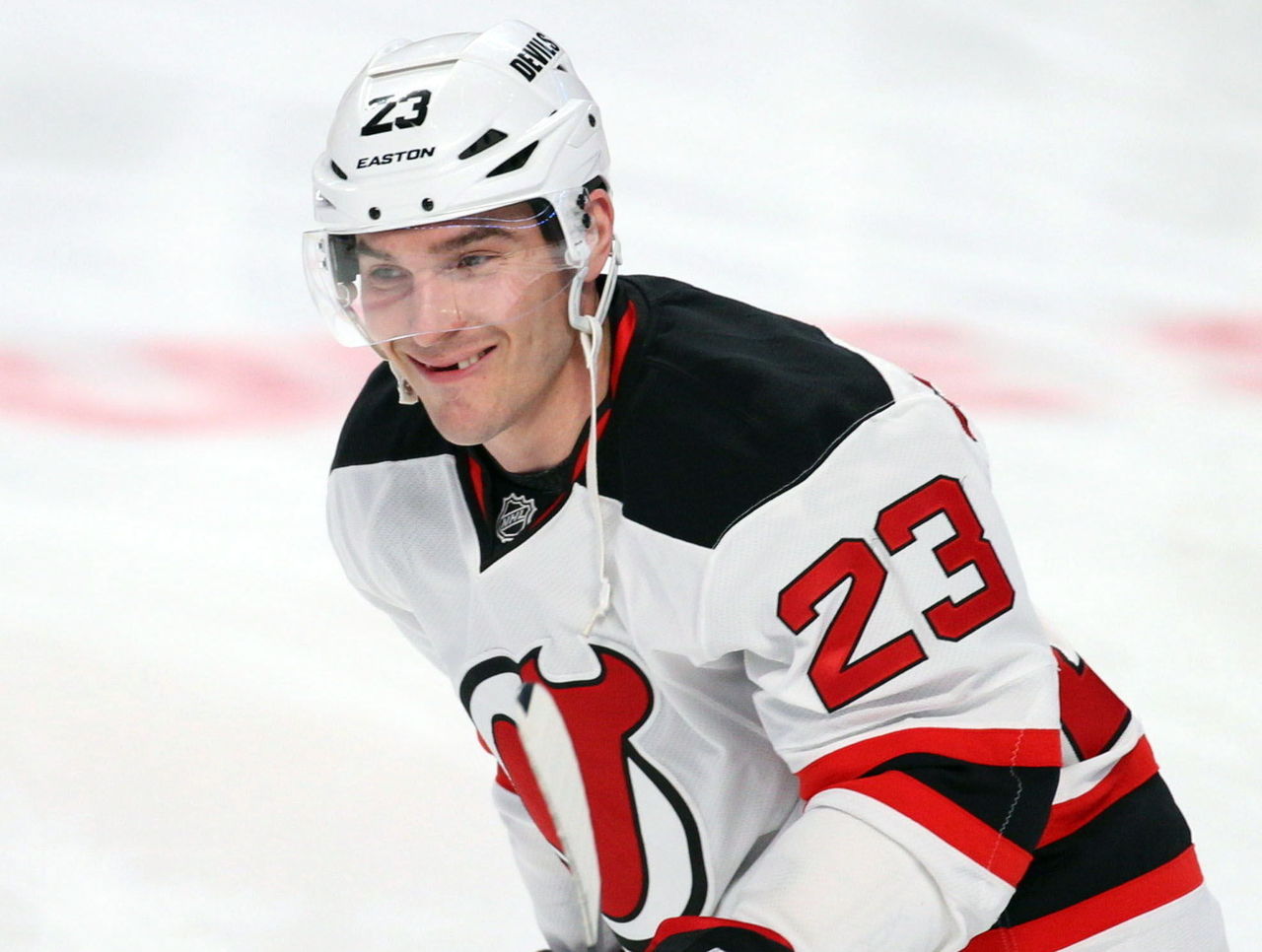 C/LW Michael Cammalleri, New Jersey Devils
2016 GP: 42
Of all the names on this list, Cammalleri is probably the riskiest. He's 34 and hasn't played 70-plus games in a season since 2008-09. He was streaky at times in his injury-shortened season a year ago, but he was a borderline point-per-game player, notching 38 points in 42 games. Considering the Devils scored the fewest goals in the league, his early production was a huge boon.
But it was largely unexpected. Aging another year and dealing with nagging injuries will keep his ADP low. If he plays with acquisition Taylor Hall, the potency goes up, but this would beg the question of where would the rest of the scoring come from? Make sure Cammalleri is drafted as a reserve forward.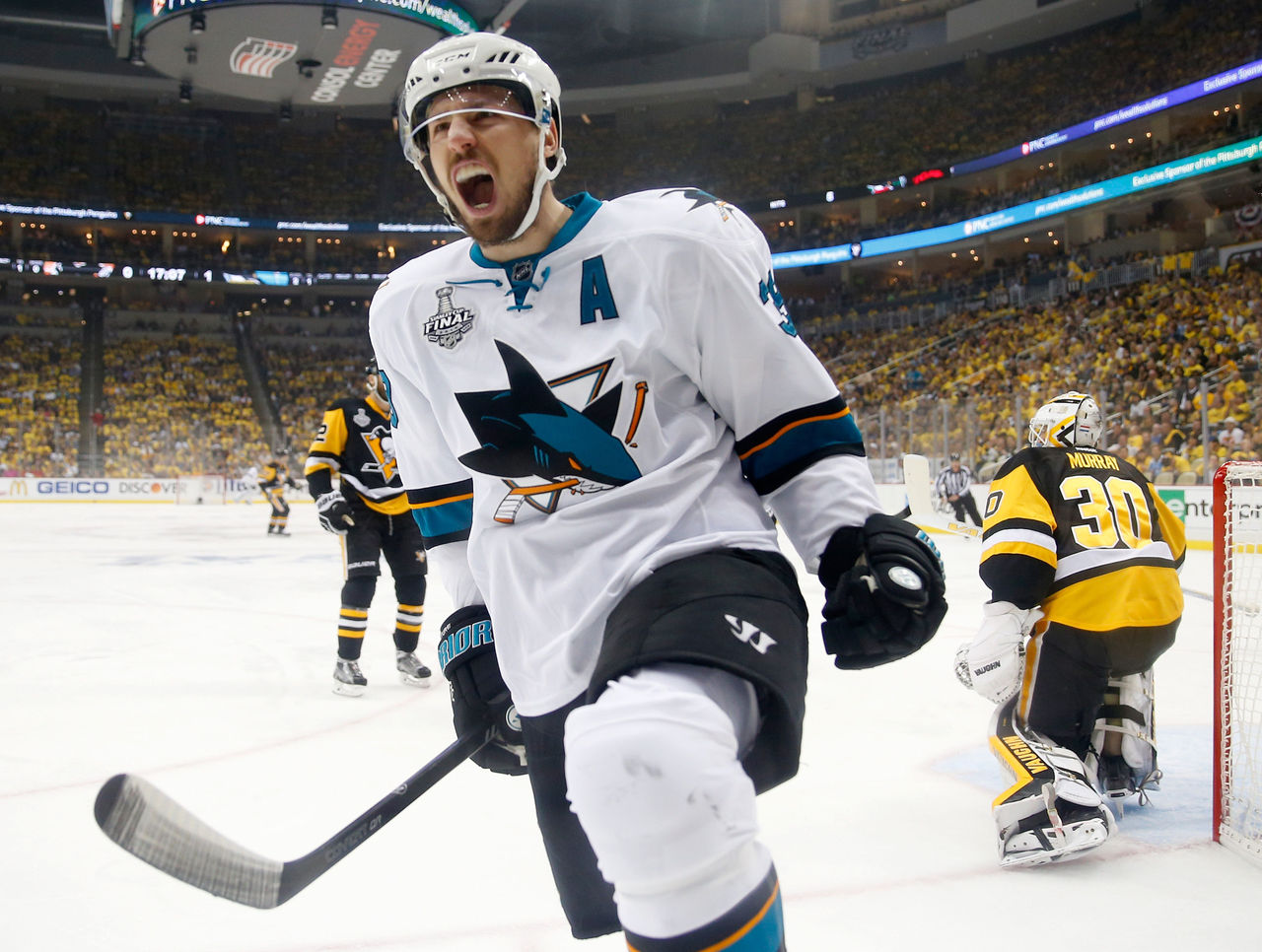 C/LW Logan Couture, San Jose Sharks
2016 GP: 52
Couture played three games in October before a fibula injury put him out of action for close to two months. He played two more games and didn't return for a couple more weeks. By January 1, Couture had played in six games, tallying four points, all assists.
Assuming he's fully healthy, he needs to be drafted relatively early, but he's been taking a page out of teammate Joe Thornton's book, becoming more of a playmaker than goal scorer. The 27-year-old scored 30 goals in back-to-back seasons before the last lockout, and has slowly shifted to favor assists.
Look no further than his playoff stats. En route to a slightly surprising Stanley Cup Finals appearance, Couture tallied 30 points in 24 games. While he's never shown point-per-game upside in the regular season, his talents are quantifiable and not solely linked to mysterious potential. Depending on his ADP, Couture may wind up a draft steal.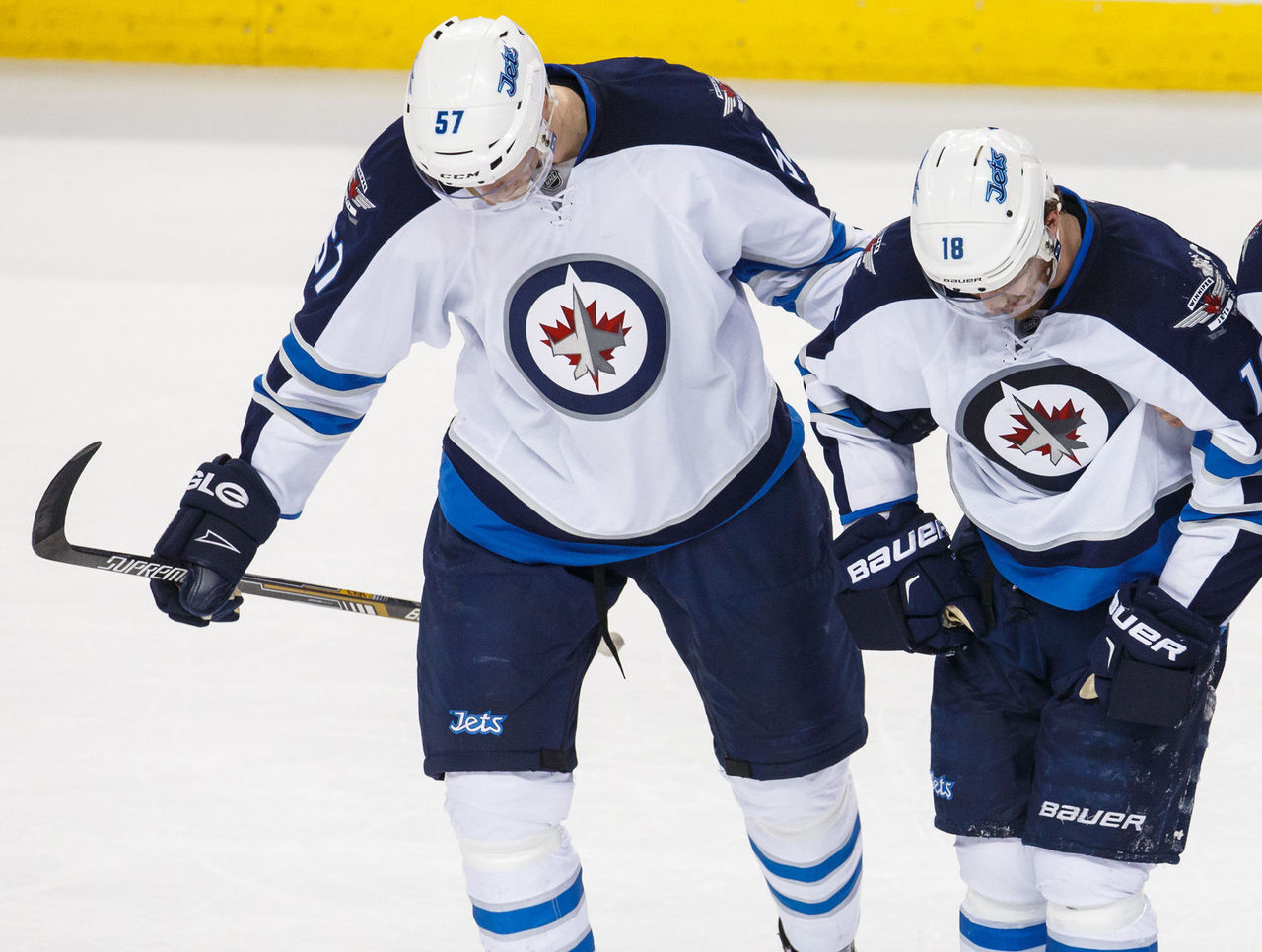 C/RW Bryan Little, Winnipeg Jets
2016 GP: 57
Little's 2015-16 season ended prematurely following a blueline check from Tampa Bay Lightning defenseman Anton Stralman. Initially, Little was only listed as day-to-day, but he never laced up the skates again. At that time, he led the Jets with 17 goals, and despite missing the remainder of the season, only four teammates finished with more.
It will be interesting to see the Jets' lines to start the season. If Little skates with RW Blake Wheeler, it could be a deadly combination. Add rookie W Patrik Laine to the equation and there is a ton of upside. And other than Laine, it's not too much of a leap of faith. Wheeler was almost a point-per-game player and Little was on his way to his best statistical season.
Little likely won't be targeted, and a neck/head injury should cause some pause. As a mid-round pick, the risk isn't as prominent as it would be if he were projected as a second or third-round pick.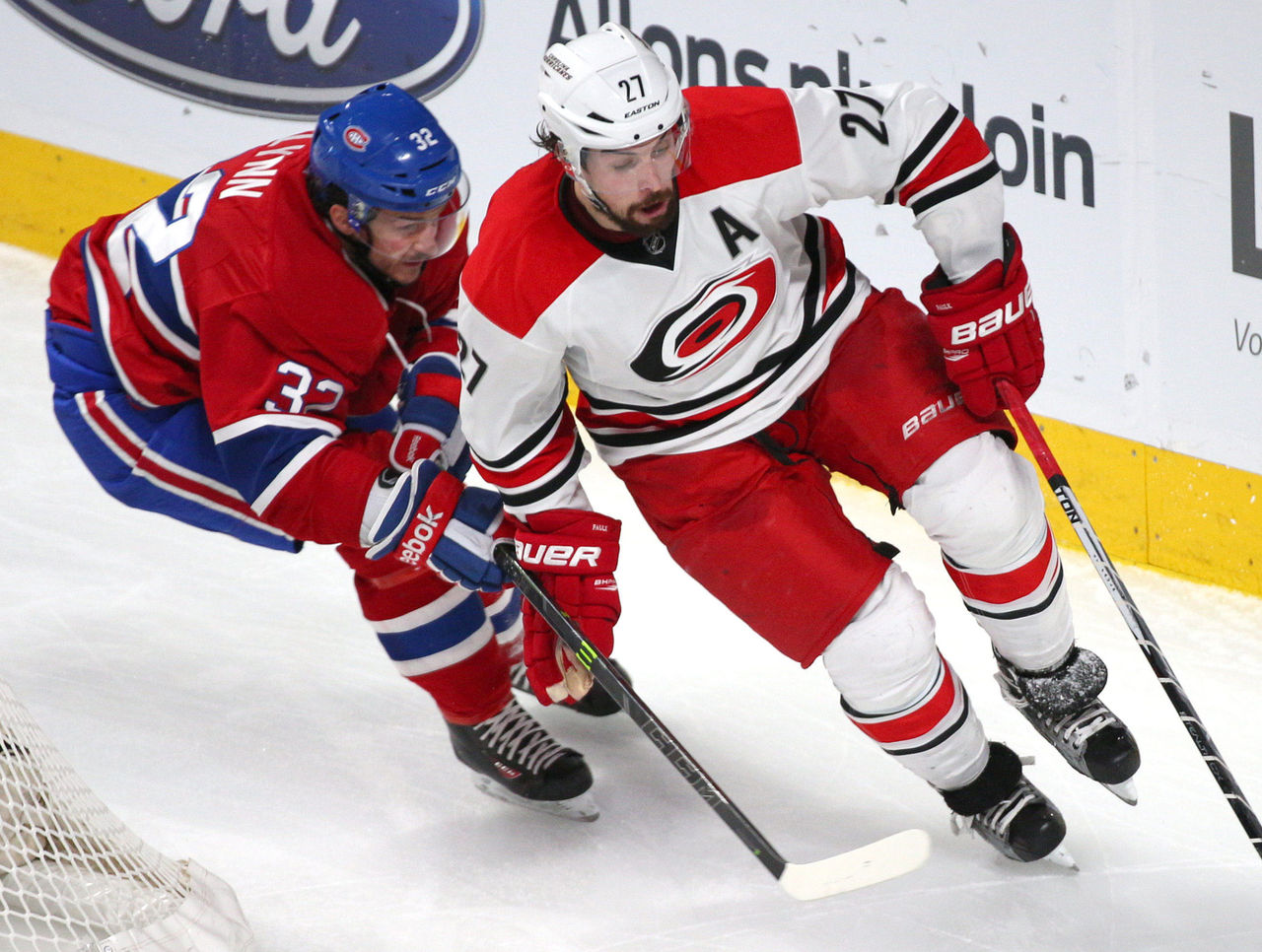 D Justin Faulk, Carolina Hurricanes
2016 GP: 64
Faulk only missed a total of 18 games over two stints, but the absence was indeed felt. In his last 13 games, nine of which followed his second activation, he tallied only four points. While defensemen typically aren't big point-producers, Faulk had 33 points in his other 51 games. He was in the conversation to join the point-scoring elite from the blueline.
Unfortunately for Faulk owners, he was mostly invisible down the stretch. Ideally, he performs close to his 2014-15 line when he tallied 49 points in 82 games. He's young enough that he should be resilient and continue his upward trajectory. He could go quite late in most standard leagues, but should see the most ice time among Carolina's D-men.
Comments
✕
Players bouncing back from injuries
  Got something to say? Leave a comment below!