The San Jose Sharks are incorporating Brent Burns' signature toothless smile into their fan giveaways for next season.
All fans in attendance for the Sharks' March 12 game against the Dallas Stars will receive their own Brent Burns "grill."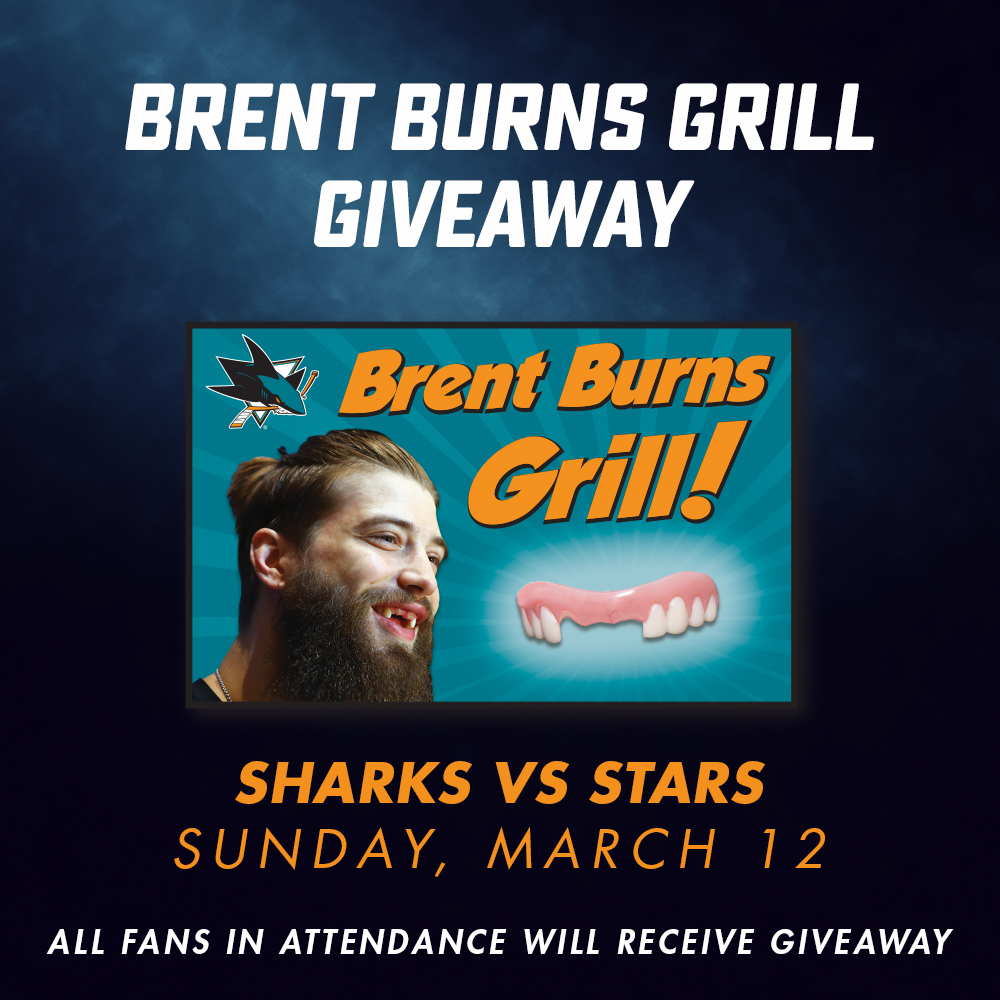 (Courtesy: Reddit user mk712)
That's not the only promotion the Sharks have planned. They'll also be giving away Sharks/Star Wars mashup T-shirts and a Chia "Jumbo" Joe Thornton.