Ranking the 30 NHL head coaches
Presented by

Every day this week, theScore's hockey editors are evaluating NHL teams on a different level of management. This time, we're focusing on head coaches, ranking them based on success of their system, degree to which the players have bought in, and the level of trust from their executive superiors.
30. Columbus Blue Jackets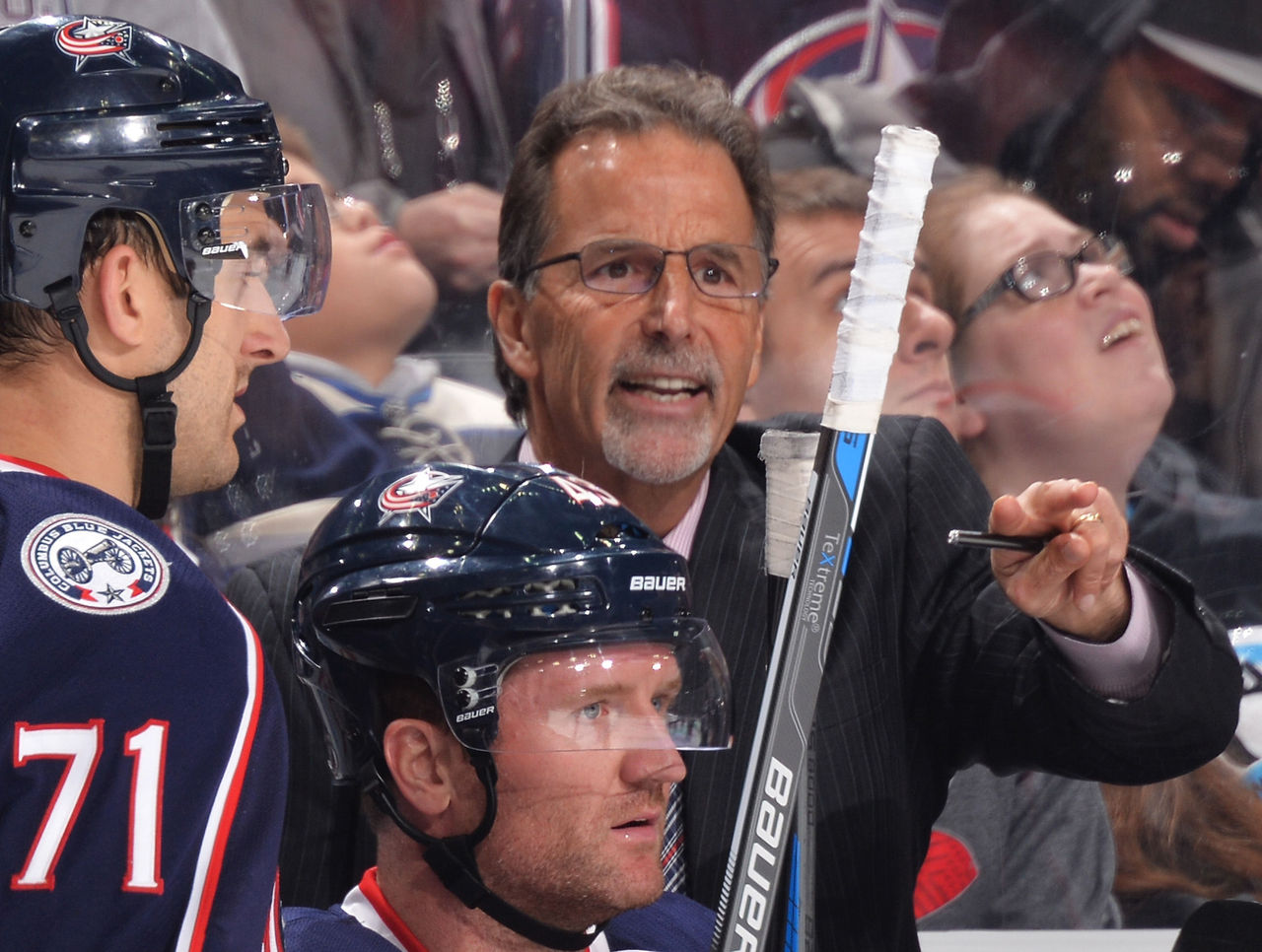 After firing Todd Richards due to a winless start to last season, Columbus' decision to hire John Tortorella surprised many. His notoriously brash coaching style has yet to click for a roster in need of development.
Much of the promise in Columbus has quickly faded and he'll need to lead a bounce-back season to get it back.
29. Calgary Flames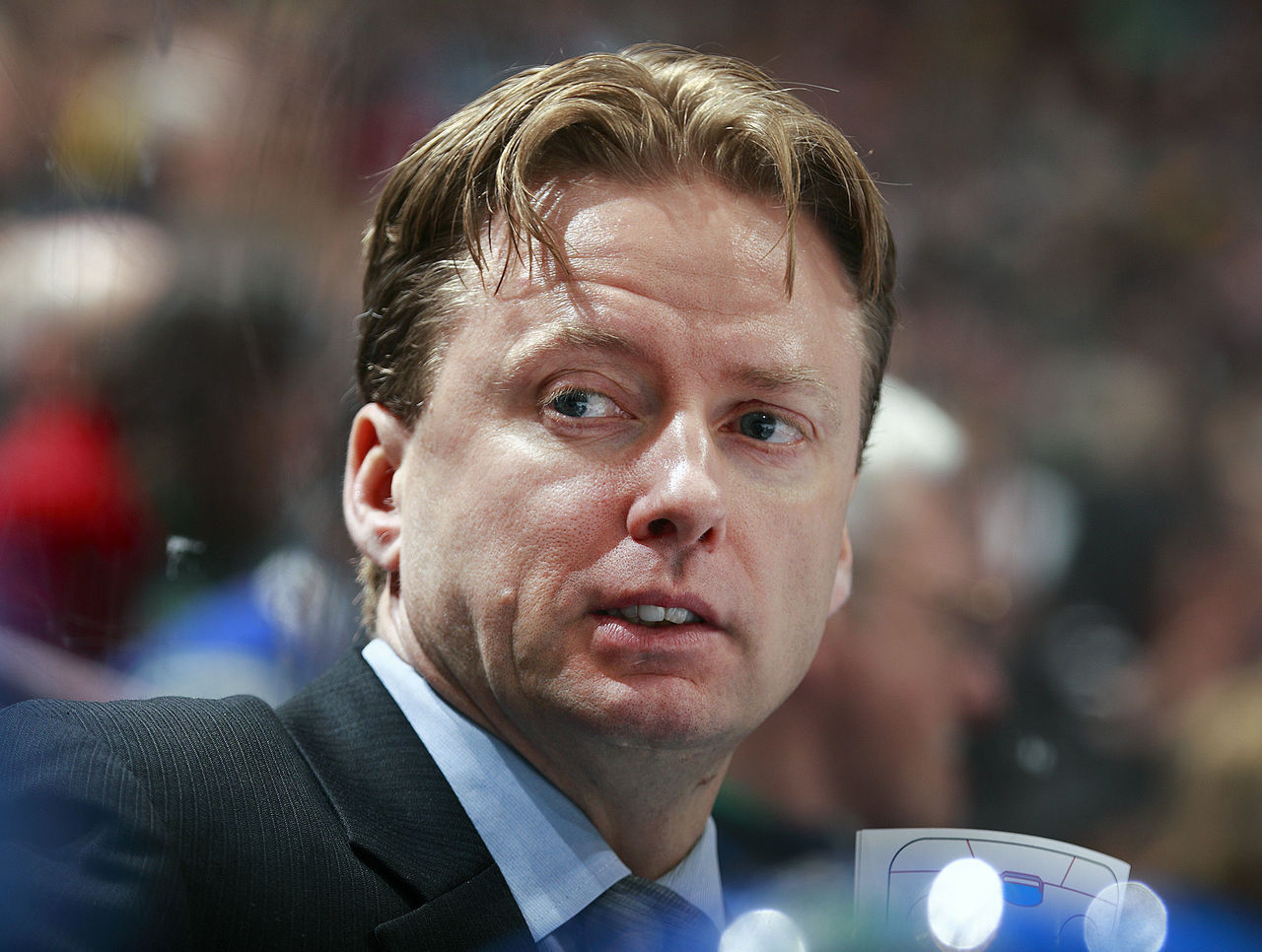 Clearly the Flames trust Glen Gulutzan, hiring him over more experienced candidates, but it's tough to evaluate a guy brand new on the job. With Calgary addressing their goaltending situation, Gulutzan can quickly make a name for himself leading an immensely talented core in Calgary.
28. Ottawa Senators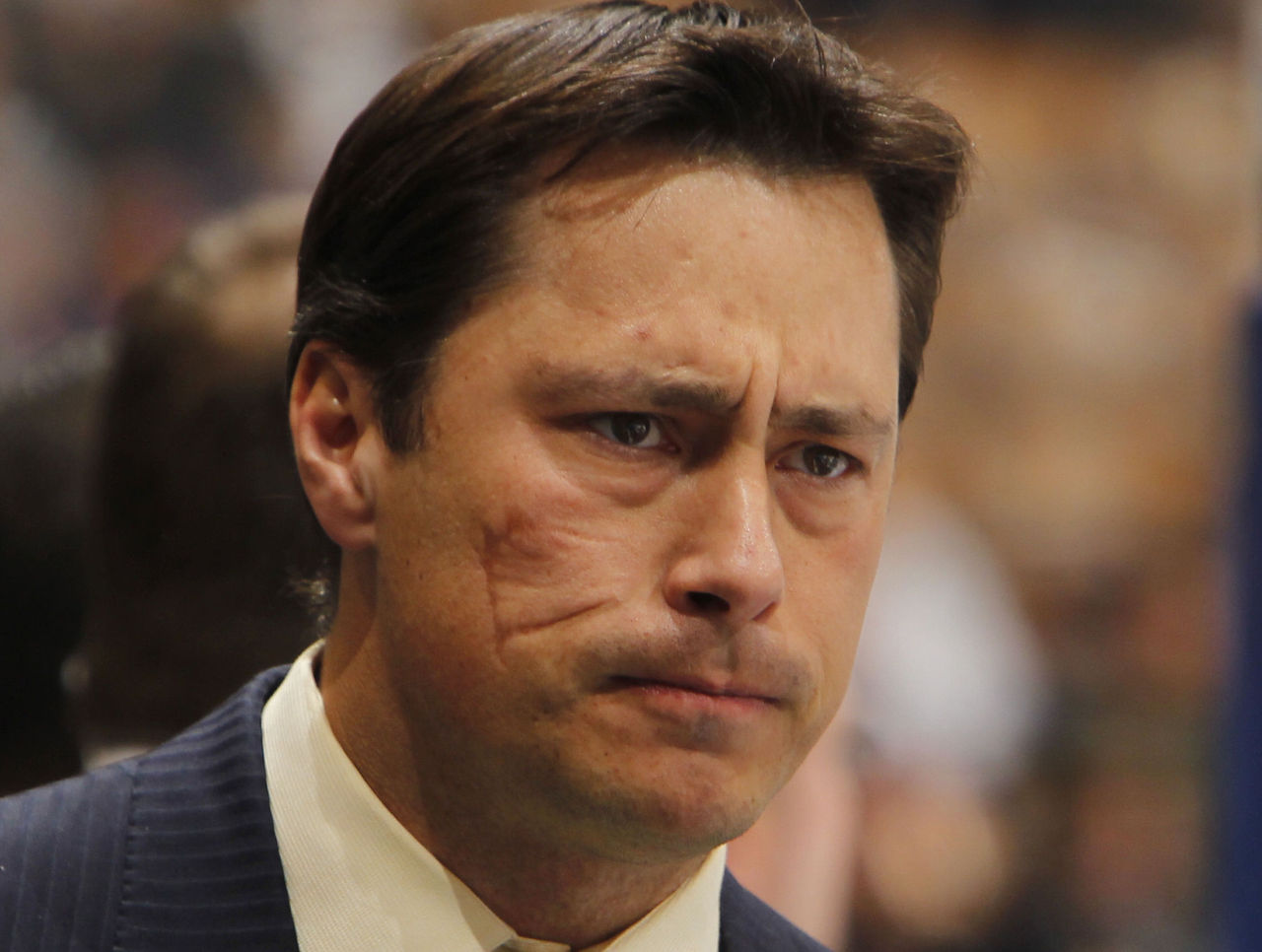 Another new face in a new place, but Guy Boucher has had success at the NHL level before, amassing a 195-97-78 record. He's a part of a brand new brass in Ottawa, joining newly minted general manager Pierre Dorion. Tightening up the Senators' defense would be a good start for Boucher.
27. Vancouver Canucks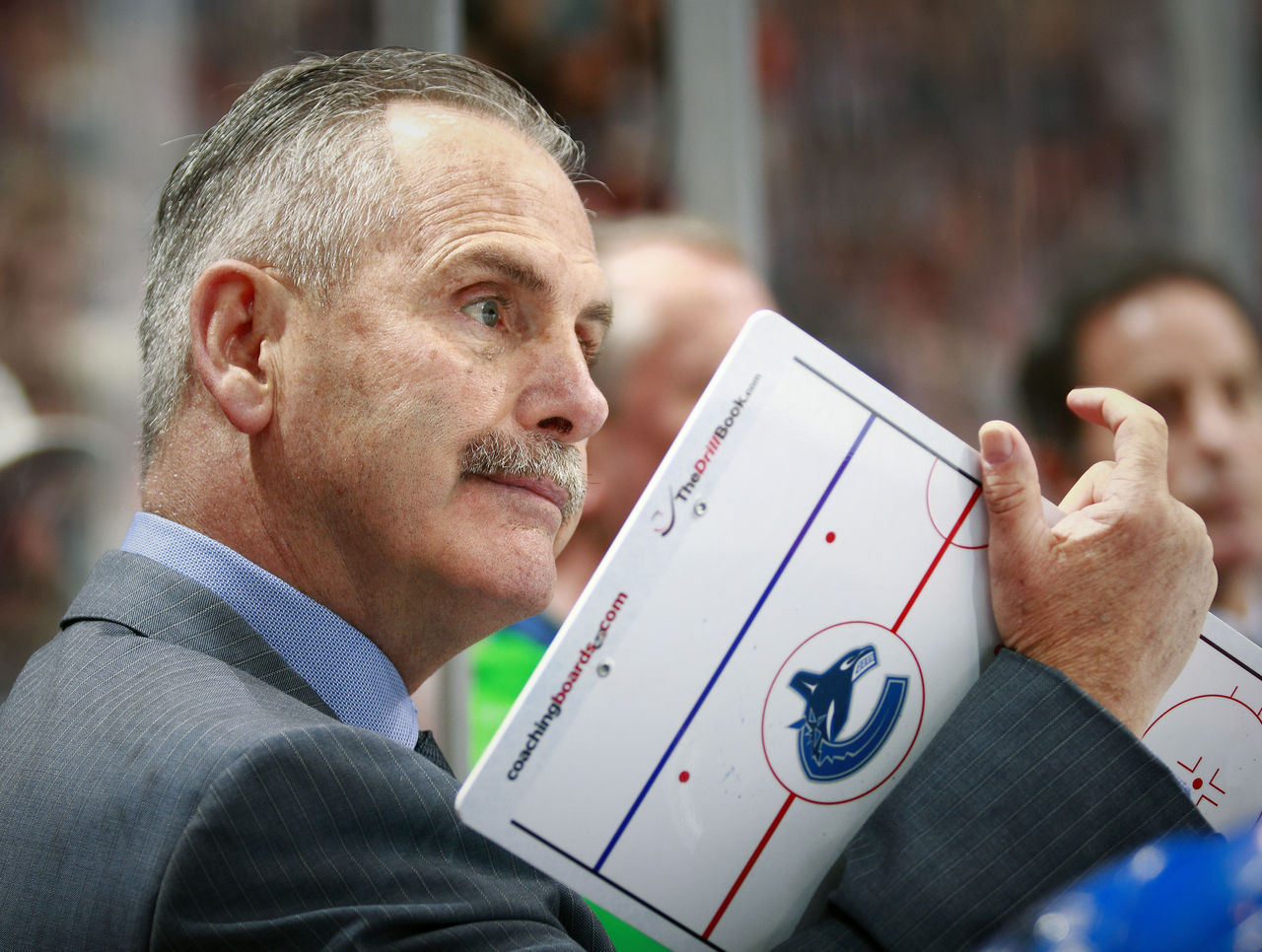 Unfortunately, the Canucks' upper management has given Willie Desjardins little to work with during a tricky transitional phase for the franchise.
Desjardins is a strong players-first coach and he's trusted, but it comes down to wins and losses, and Vancouver's experienced much more of the latter lately.
26. Colorado Avalanche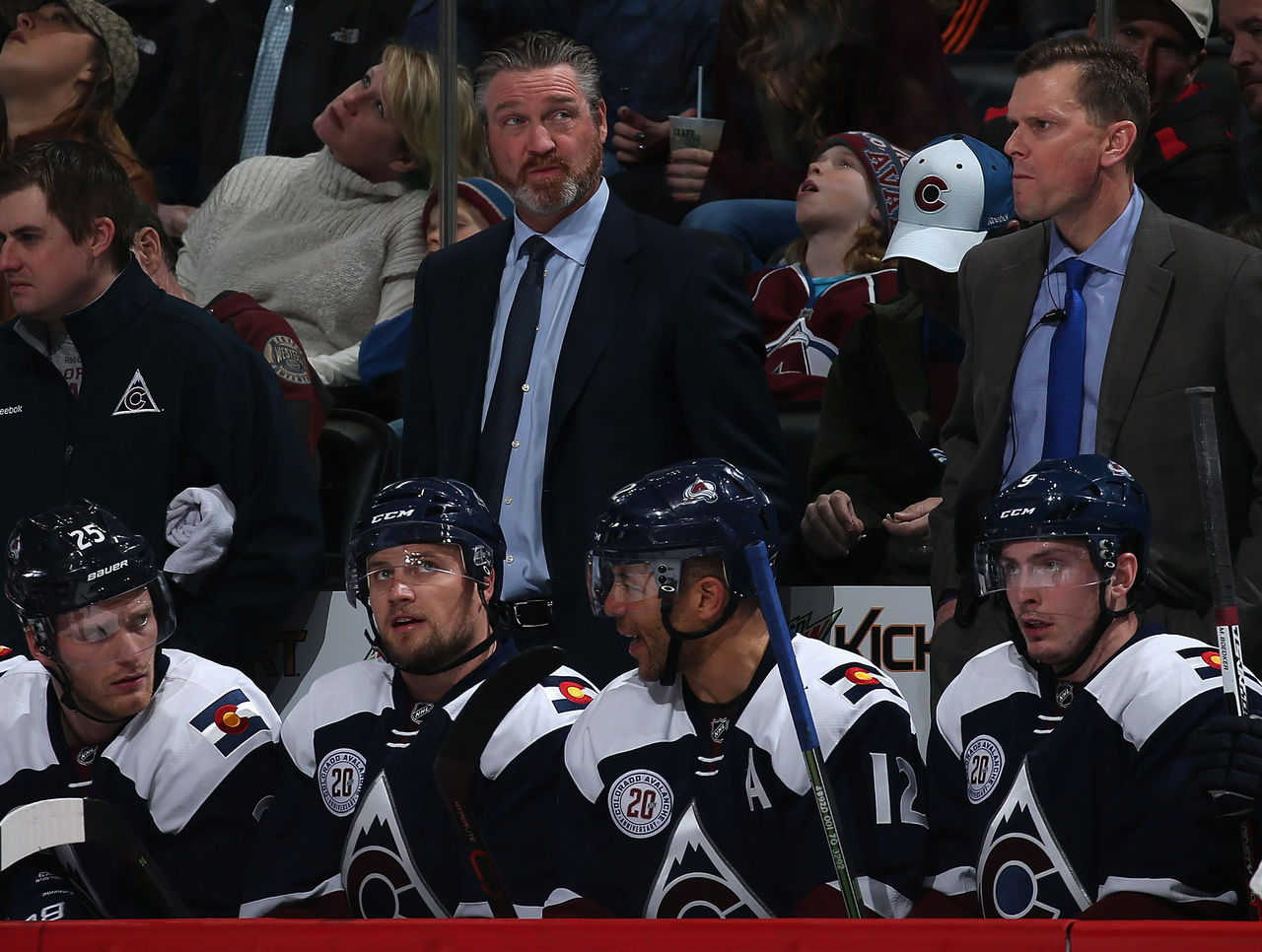 Patrick Roy hasn't led the Avalanche to the playoffs since earning the Jack Adams Award in his first year behind Colorado's bench. The talent is there, but more emphasis on defensive play is integral for Colorado's growth in the mighty Central Division.
Good news is, his players seem to trust him, and his boss - Joe Sakic - is a longtime friend.
25. Anaheim Ducks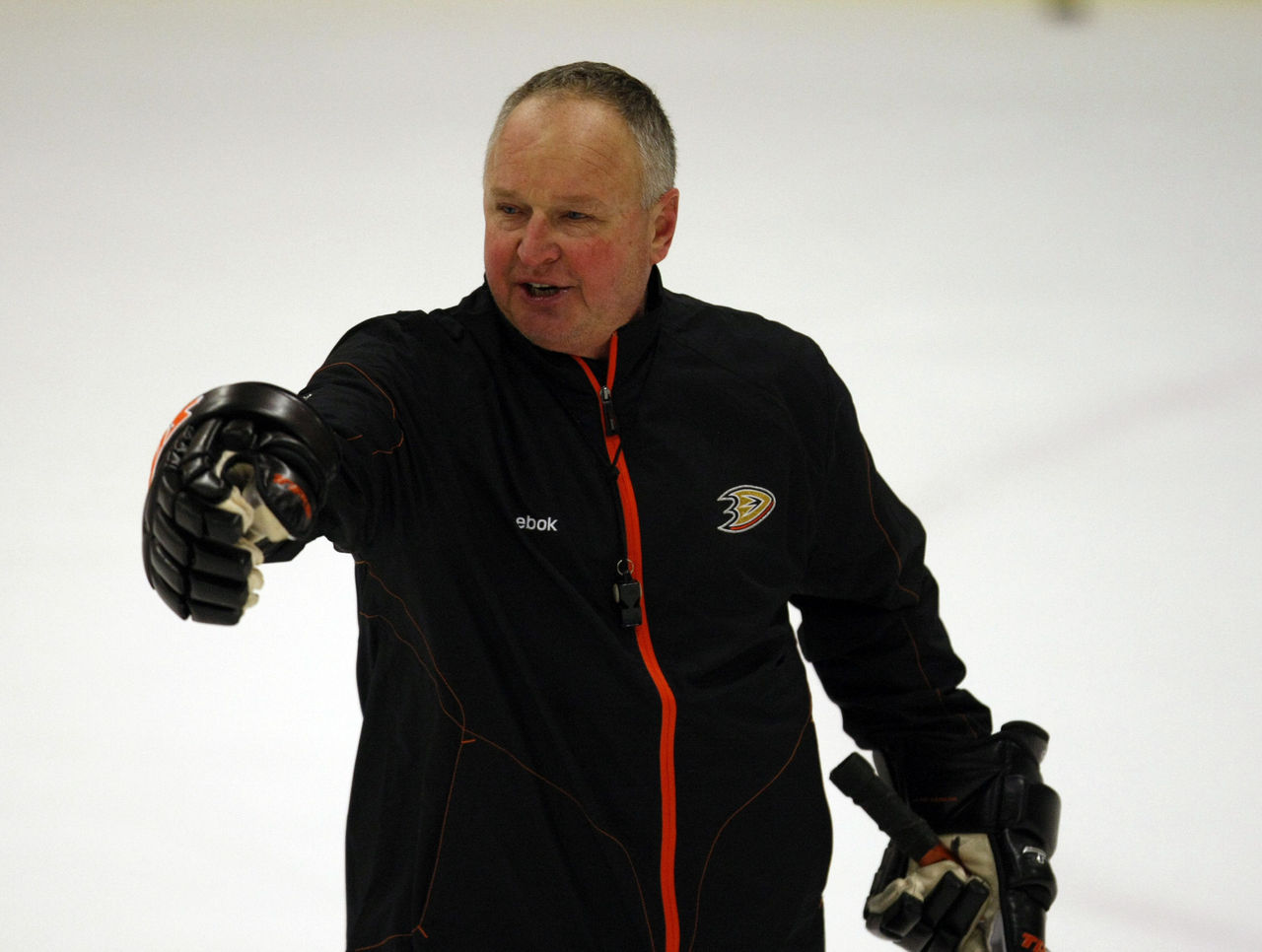 Randy Carlyle's tenure in Toronto was a roller coaster, but it's crystal clear Ducks general manager Bob Murray believes in him, bringing him back to where he won the Stanley Cup in 2007.
It's on Carlyle to erase another playoff disappointment for Anaheim, and he'll need to earn his way back to the upper echelon of NHL coaches after turmoil with the Maple Leafs.
24. Montreal Canadiens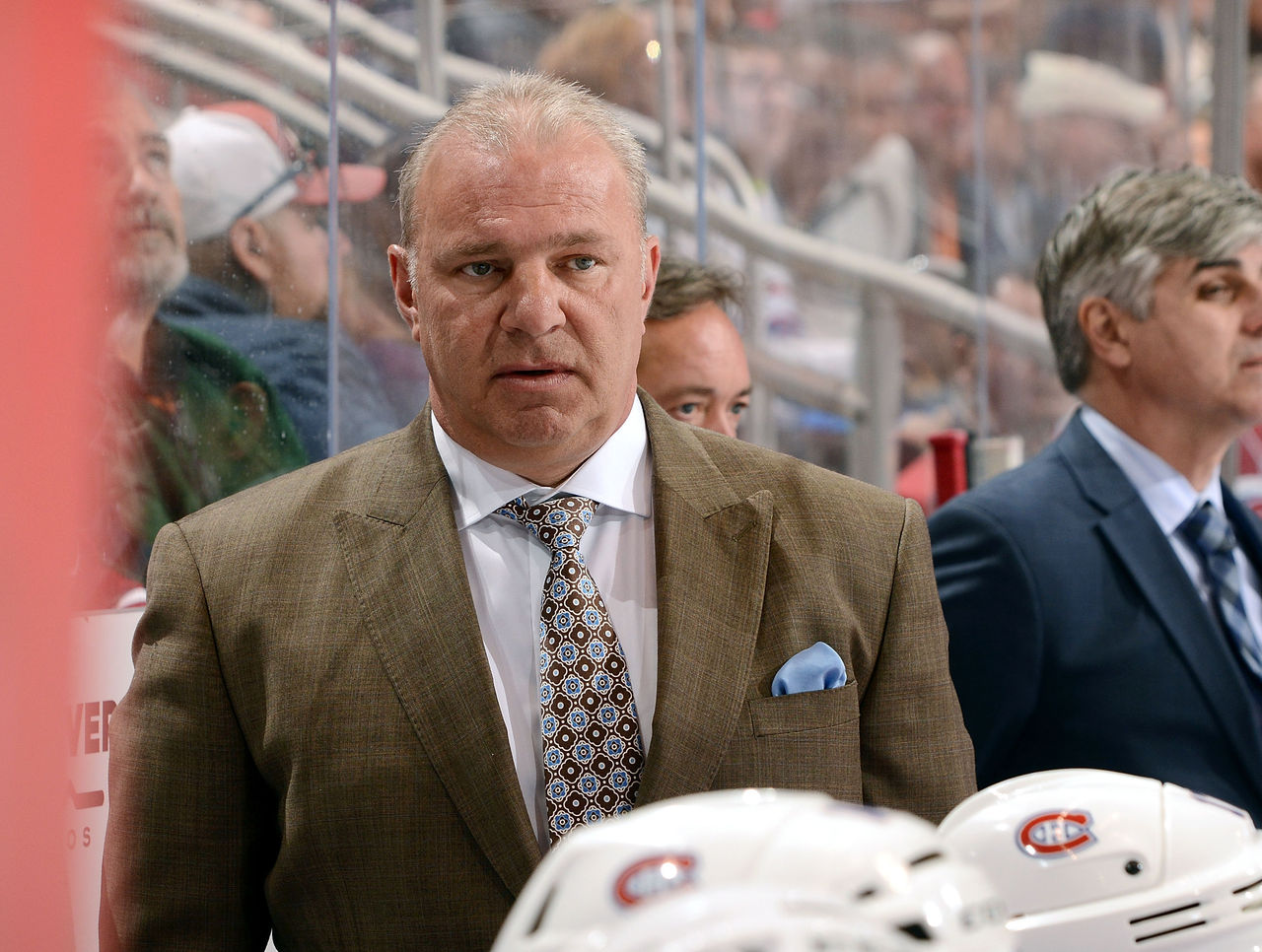 Michel Therrien is a strong strategist, but his failure to adjust to given circumstances led to the demise of the Canadiens last season. Carey Price's injury didn't help either, but his misuse of Alex Galchenyuk and others has led to lots of scrutiny in Montreal.
Habs GM Marc Bergevin has Therrien's back, but if Montreal is outside the playoff cutline early on next season, the writing could be on the wall.
23. New Jersey Devils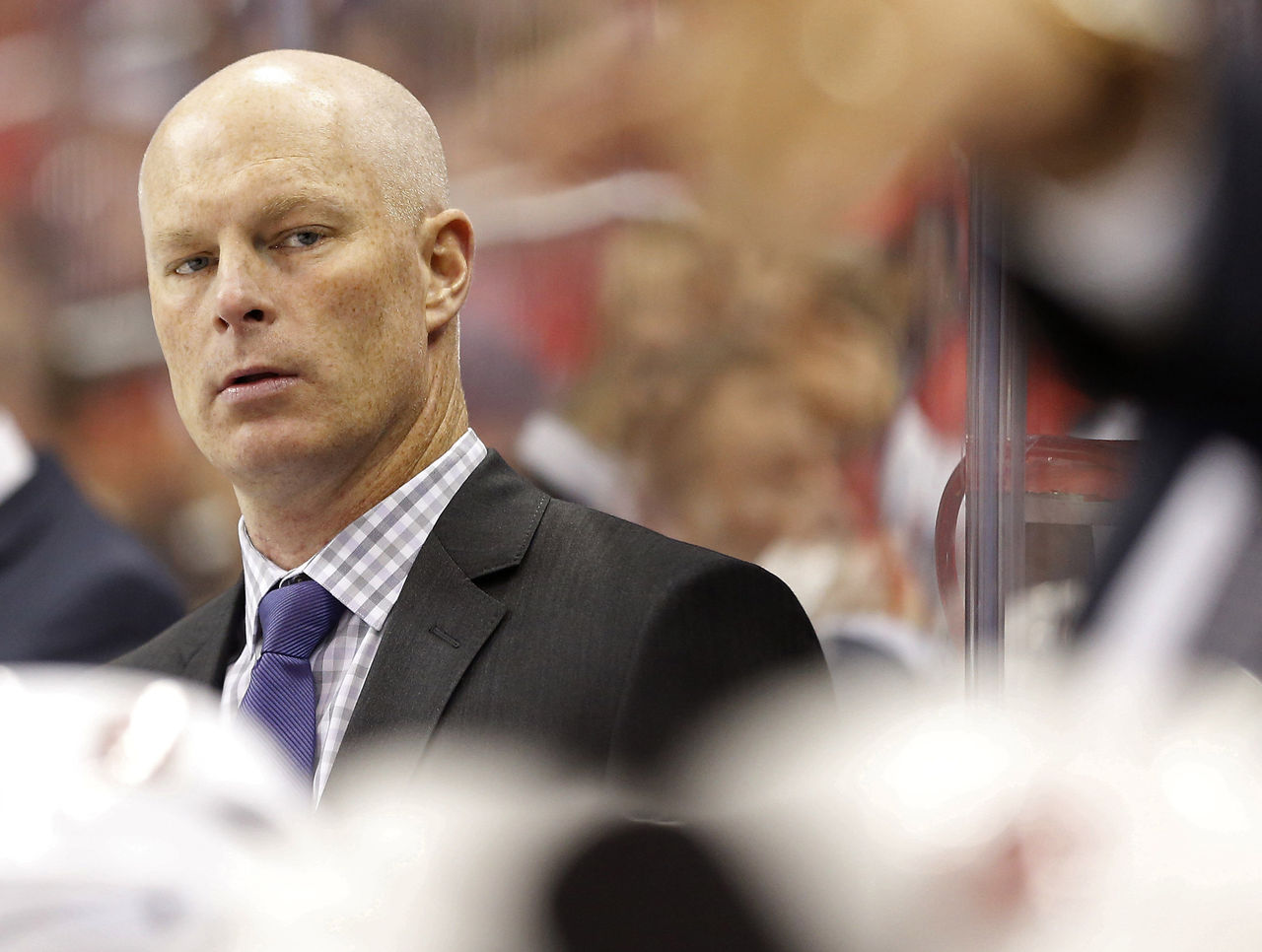 The Devils were a fringe team in John Hynes' first year behind New Jersey's bench, and adding a dynamic scorer in Taylor Hall to a strong team structure should help progress the Devils ascent into contention.
22. Detroit Red Wings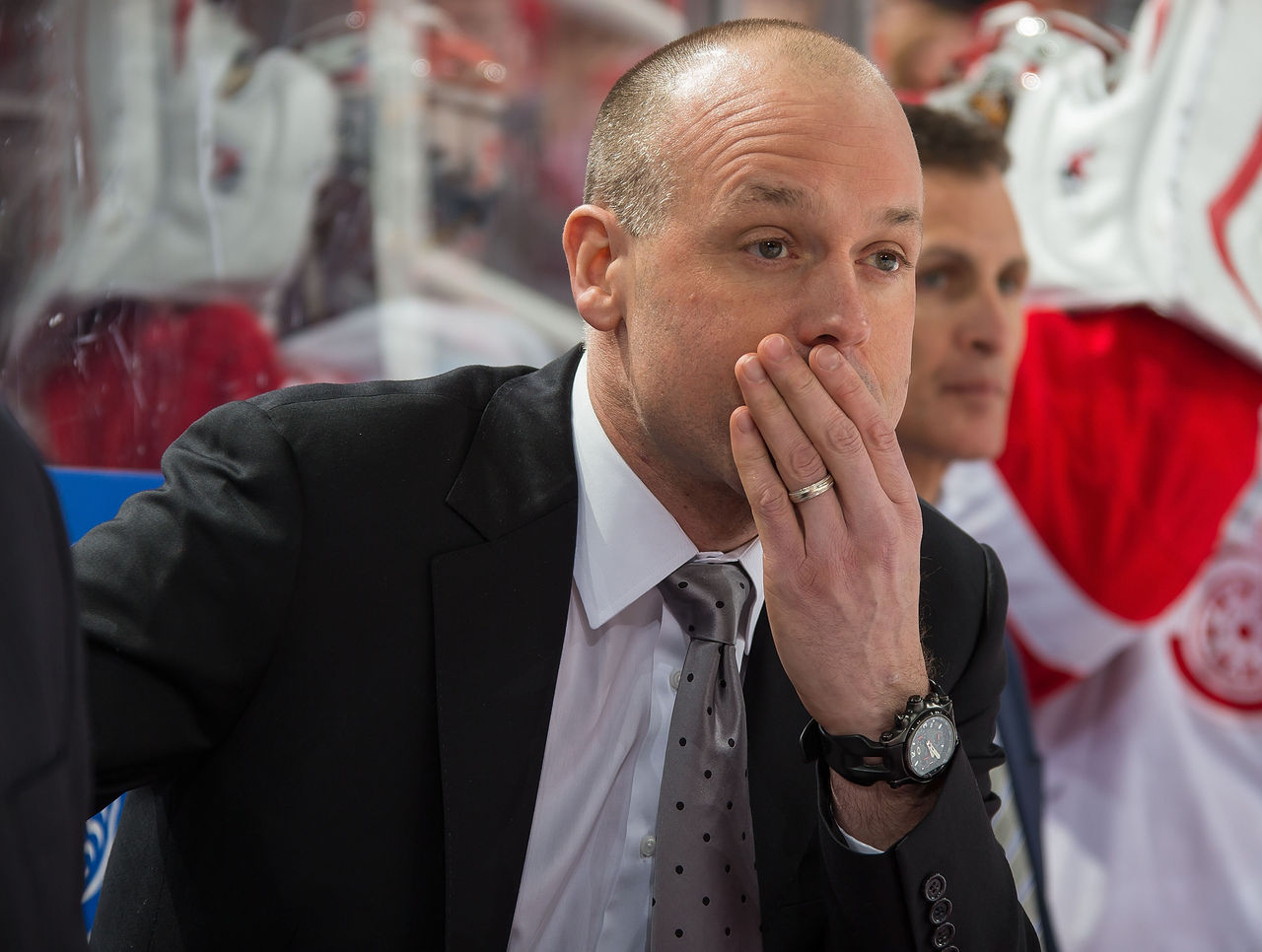 Jeff Blashill has one year under his belt, and with big shoes to fill, he managed to continue the Red Wings' illustrious postseason streak. For a team with as many questions as Detroit, it will take some top-level coaching from Blashill to reach the playoffs for the 26th consecutive year.
21. Carolina Hurricanes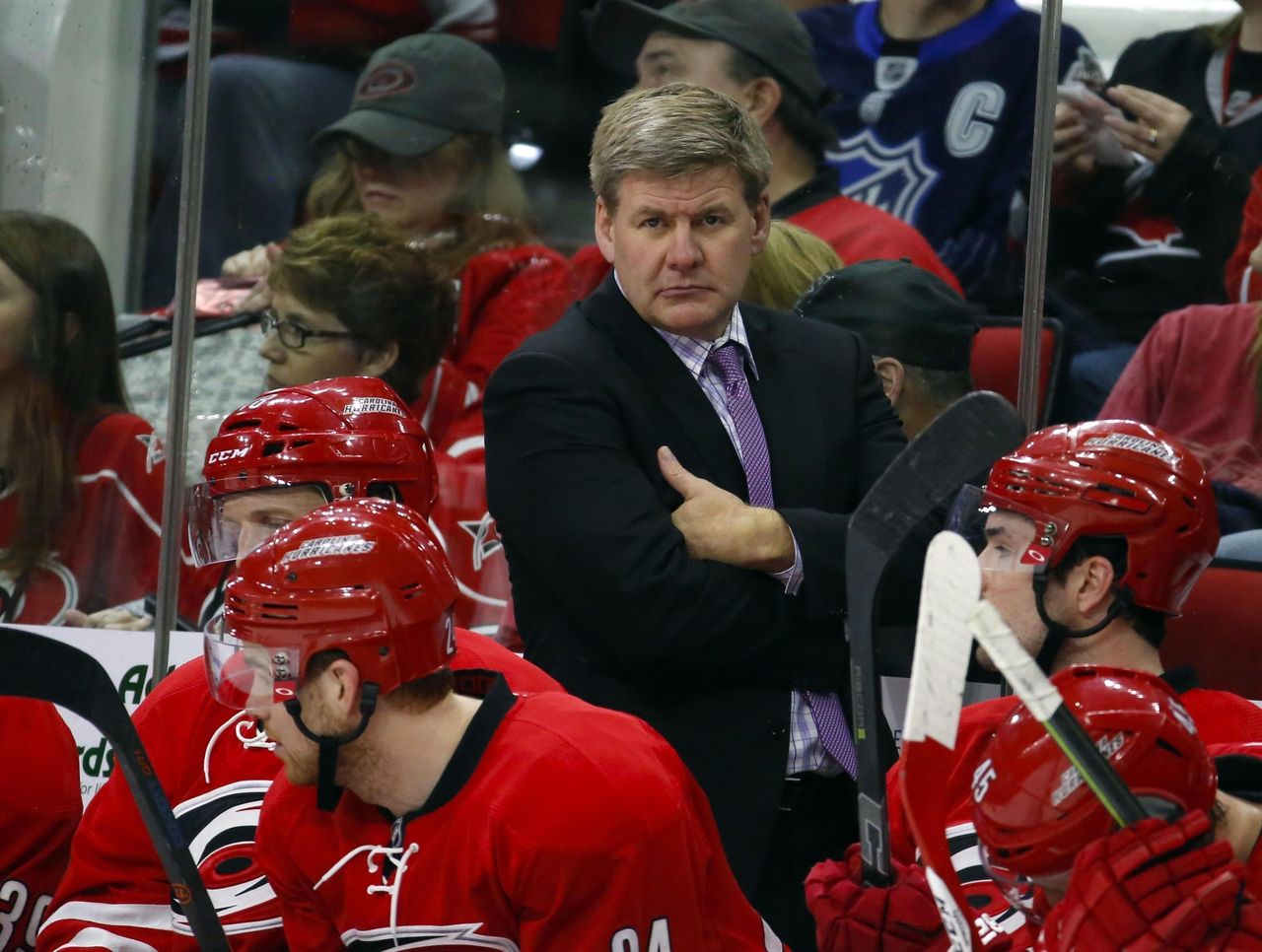 Hurricanes general manager Ron Francis is building a strong foundation in Carolina and Bill Peters' firm structure surely helps the on-ice results. He also coached Canada to gold at the World Championships in May.
20. Winnipeg Jets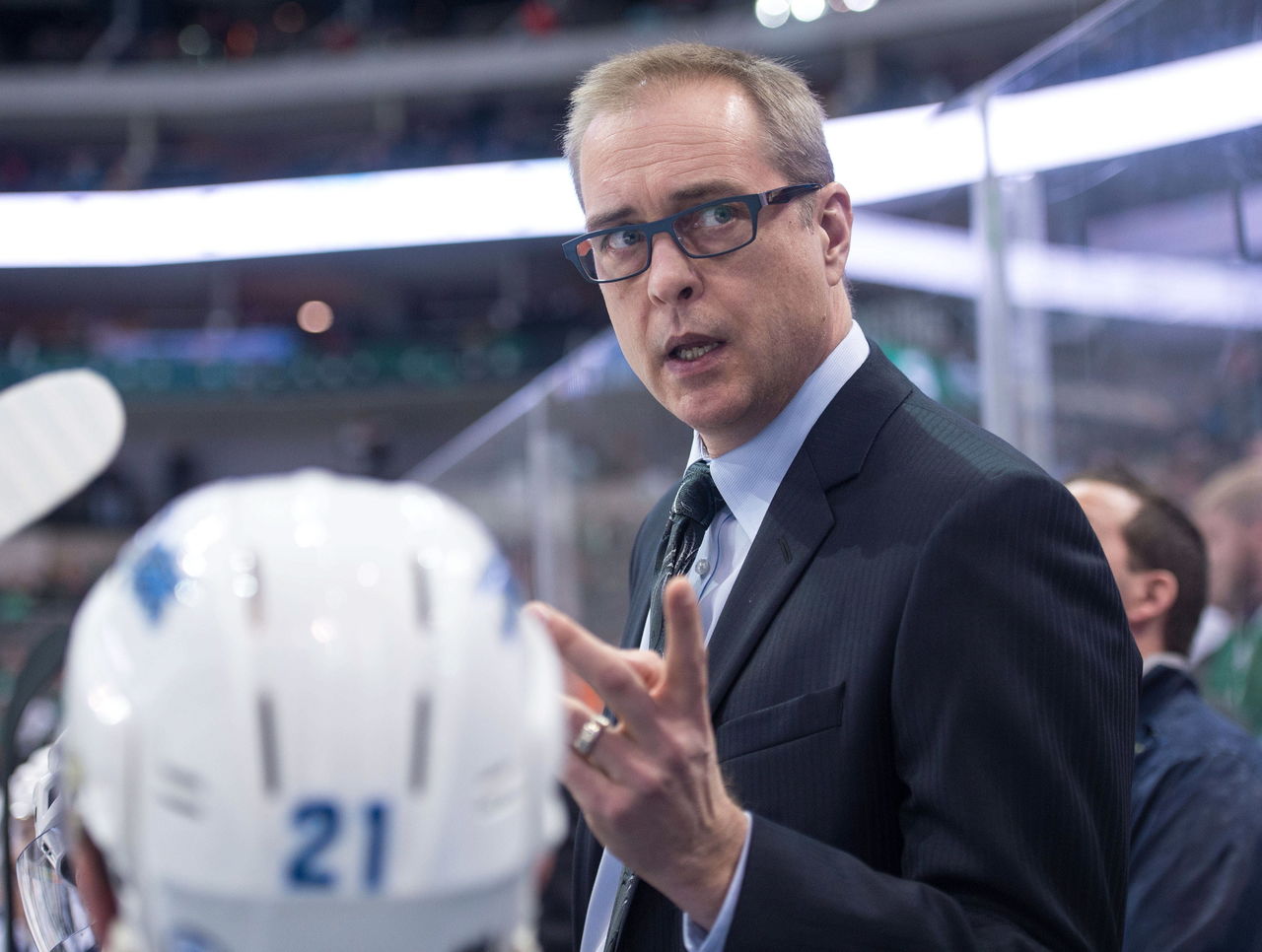 After a step backwards in 2015-16, Paul Maurice's seat on the Jets bench is a little bit hotter entering next season, but Winnipeg management will give him time to recover. The 49-year-old took the Jets to the playoffs upon his arrival in 2014, and given the talent in Winnipeg's system, Maurice should be able to lead a turnaround.
19. Buffalo Sabres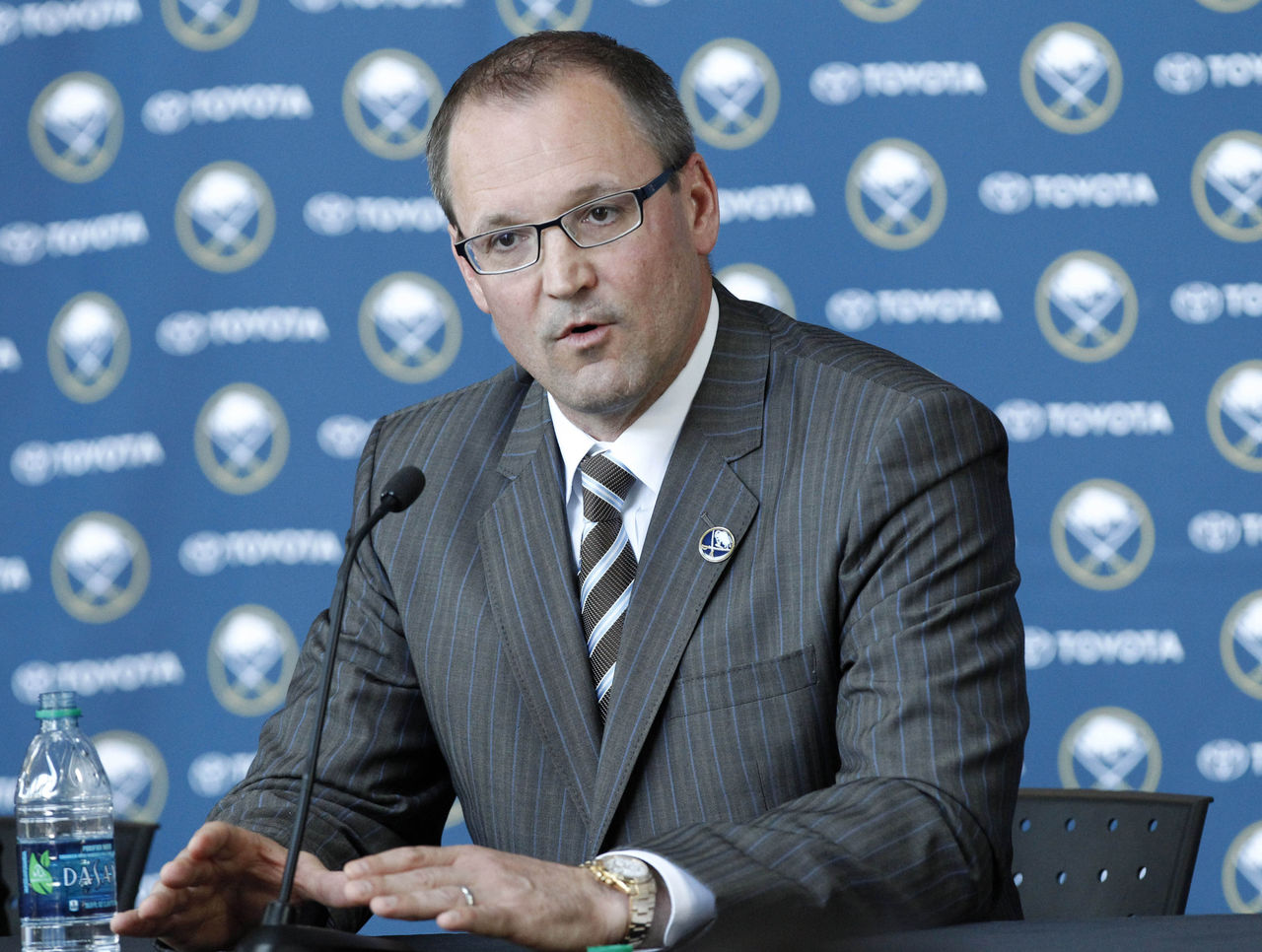 Dan Bylsma's first year in Buffalo saw improvement from the team, but it will take some more time for the Sabres to blossom into contenders, and it seems like he's the right man for the job.
18. Philadelphia Flyers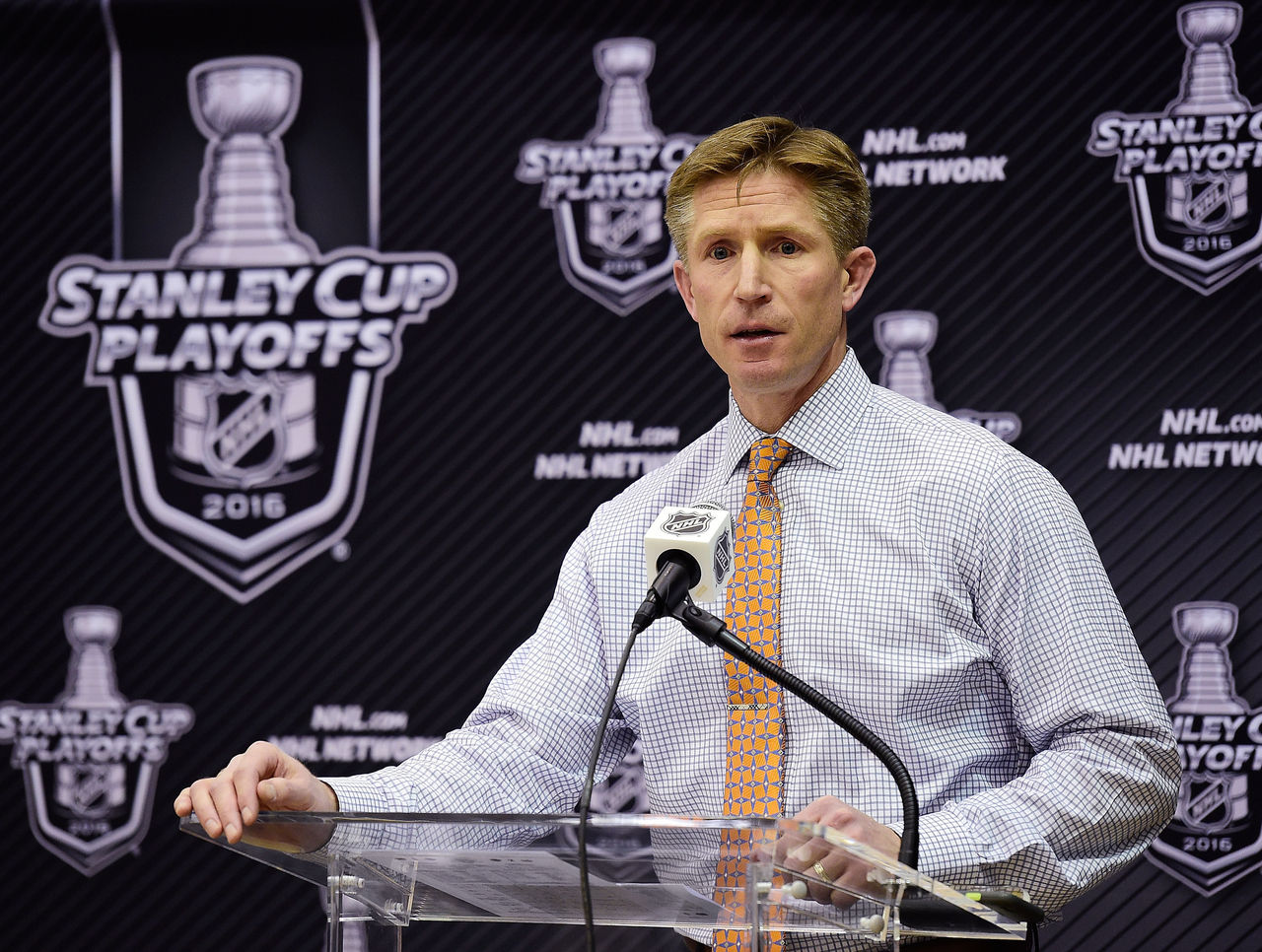 Flyers' management is finally making the right moves after years of futility, and Dave Hakstol's influence has shown, leading Philadelphia to the playoffs in his first year as a pro.
17. New York Islanders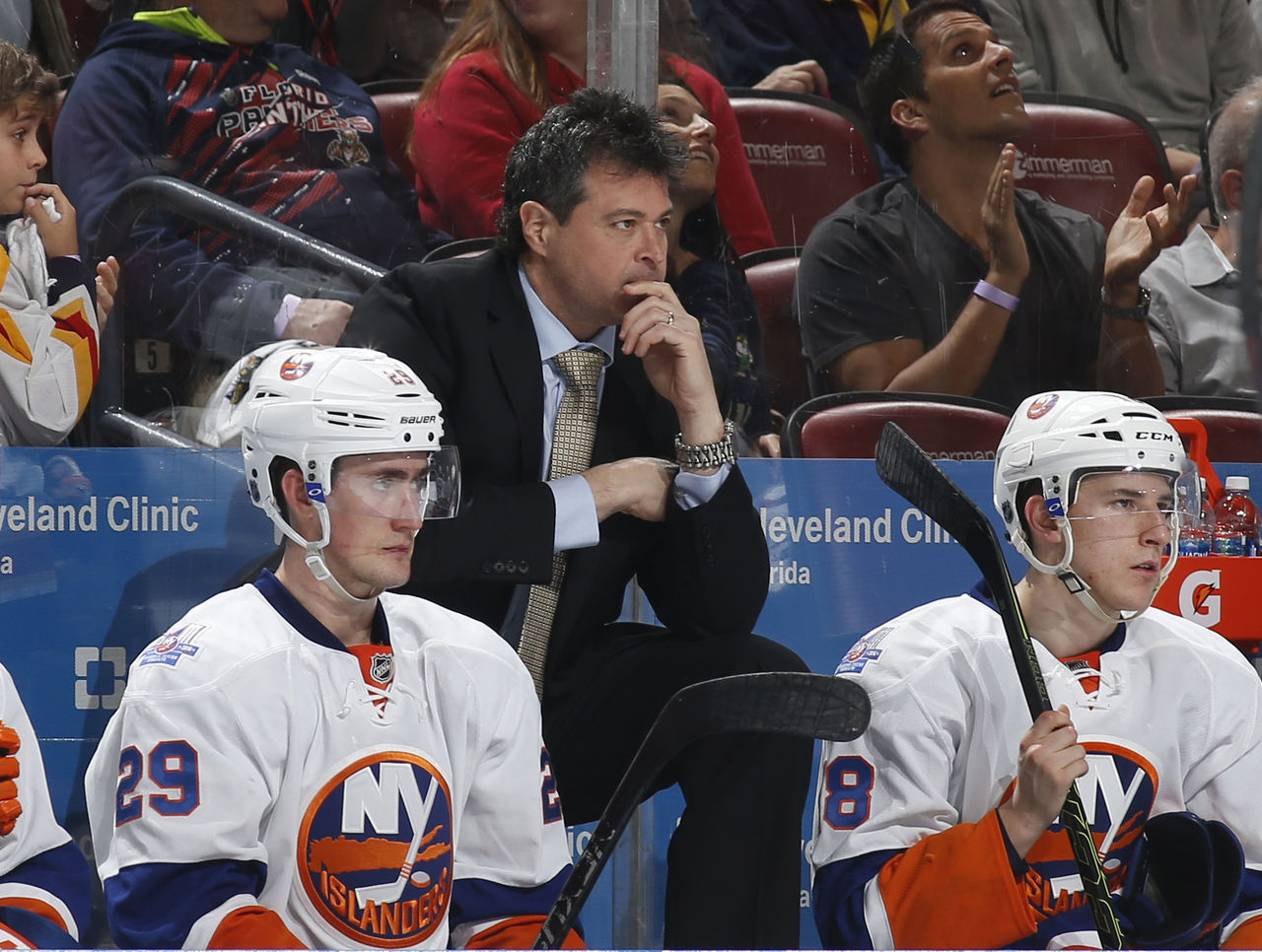 Three playoff appearances in four years has given Jack Capuano stability in New York, but finding a way to emerge into bona fide Cup contenders is the next step for him and the Islanders.
16. Boston Bruins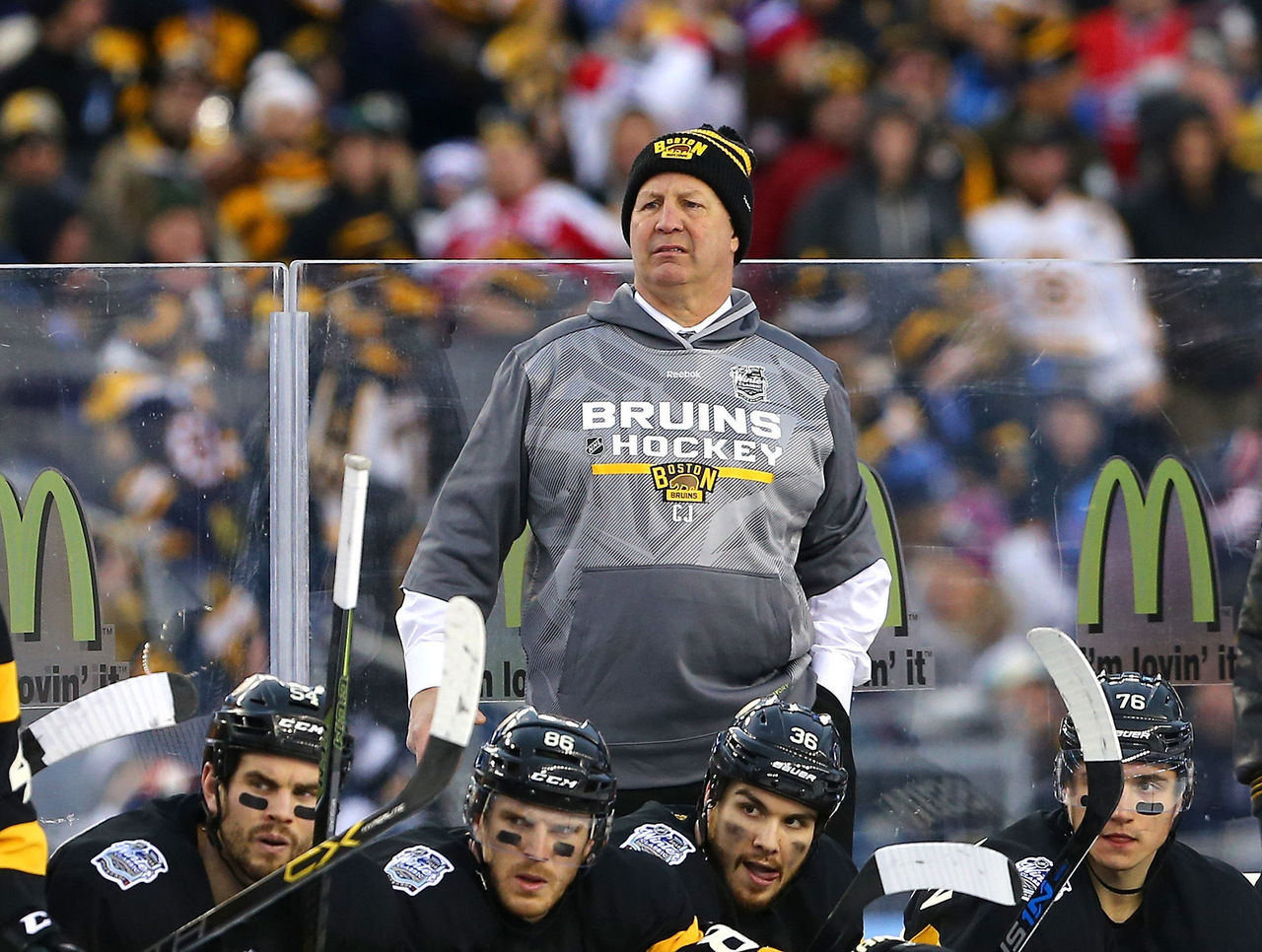 Missing the playoffs the past two years has undoubtedly put Claude Julien's worth under the microscope, but his resume has given him the benefit of the doubt. He's brought the Bruins to two Cup finals, winning one, but all that matters in Boston is the present, and Julien could be in trouble if defensive struggles continue to hamper the Bruins.
15. Edmonton Oilers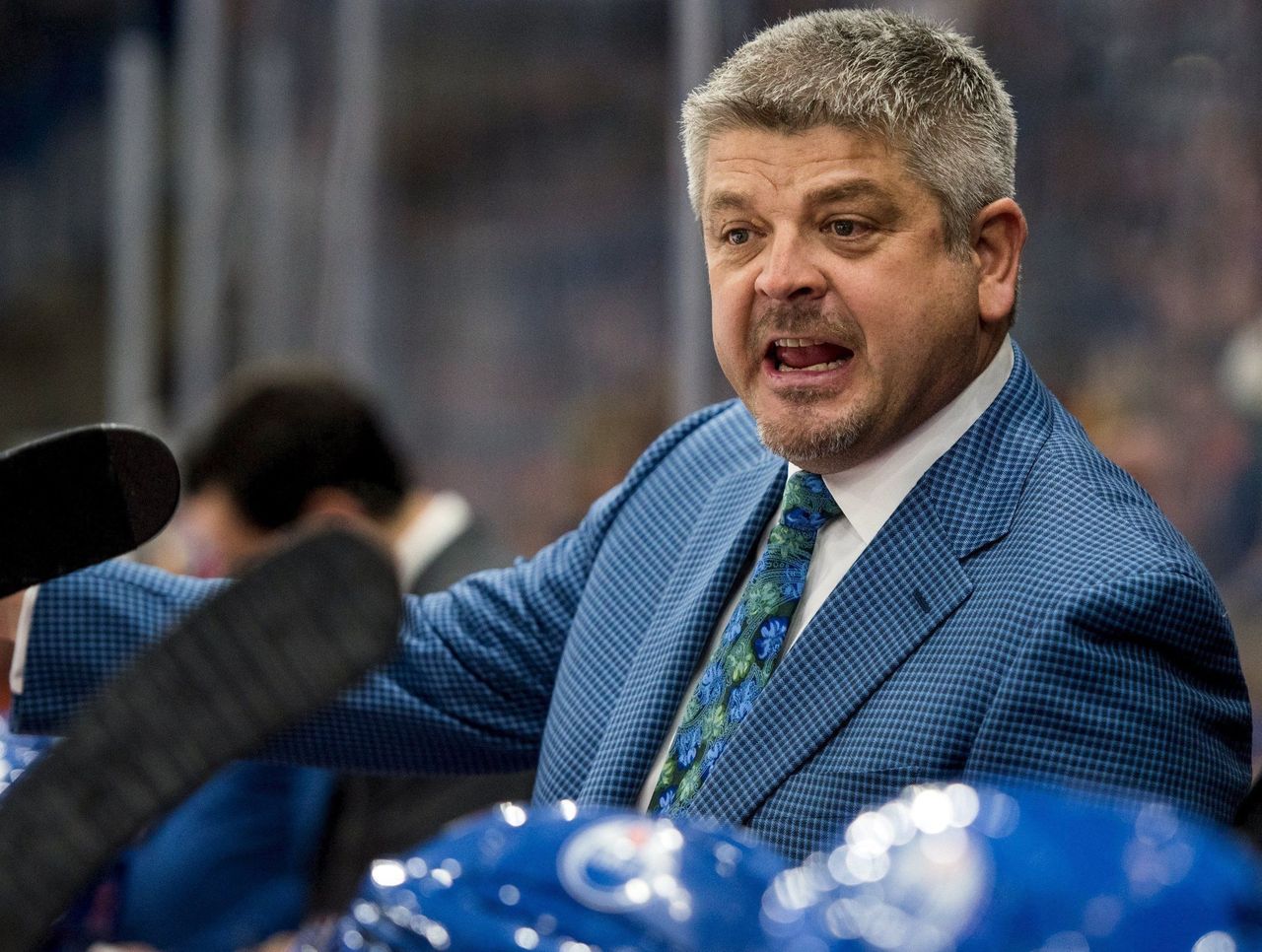 Let's try this again.
After his first season with the Oilers crashed as hard as Connor McDavid did when he broke his collarbone, Todd McLellan was left frustrated with his initial campaign in Edmonton. With Hall gone, and Milan Lucic in his place, the Oilers have a new feel, and perhaps McLellan's past resume can now translate into some long-awaited success in Oil Country.
14. Arizona Coyotes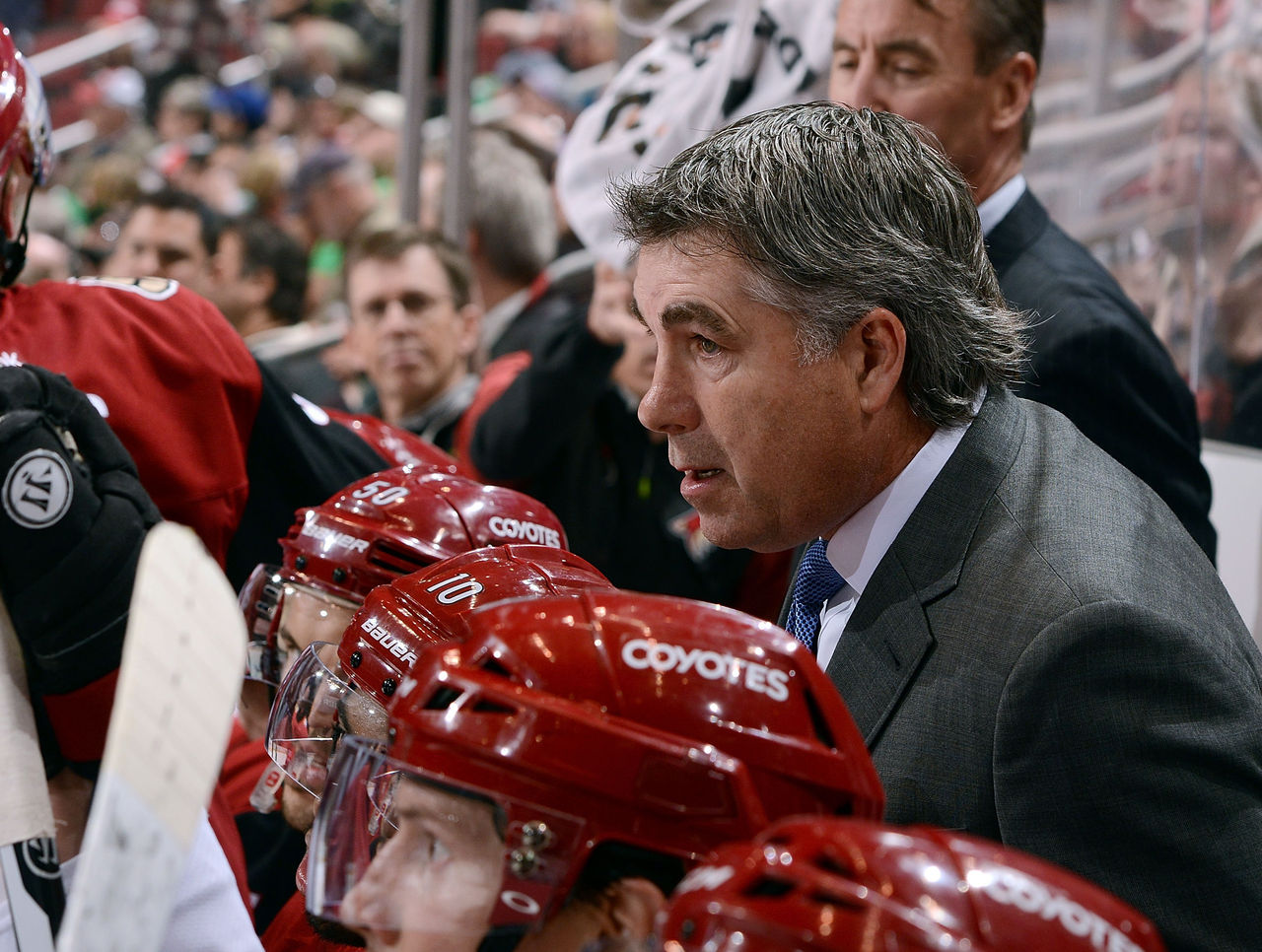 Dave Tippett has a knack for getting the most out of his players, and Arizona is seemingly on the right track throughout the entire organization. He owns a career coaching record of 523-371-28-110, and his experience should bode well in guiding Arizona's supremely promising prospect pool.
13. New York Rangers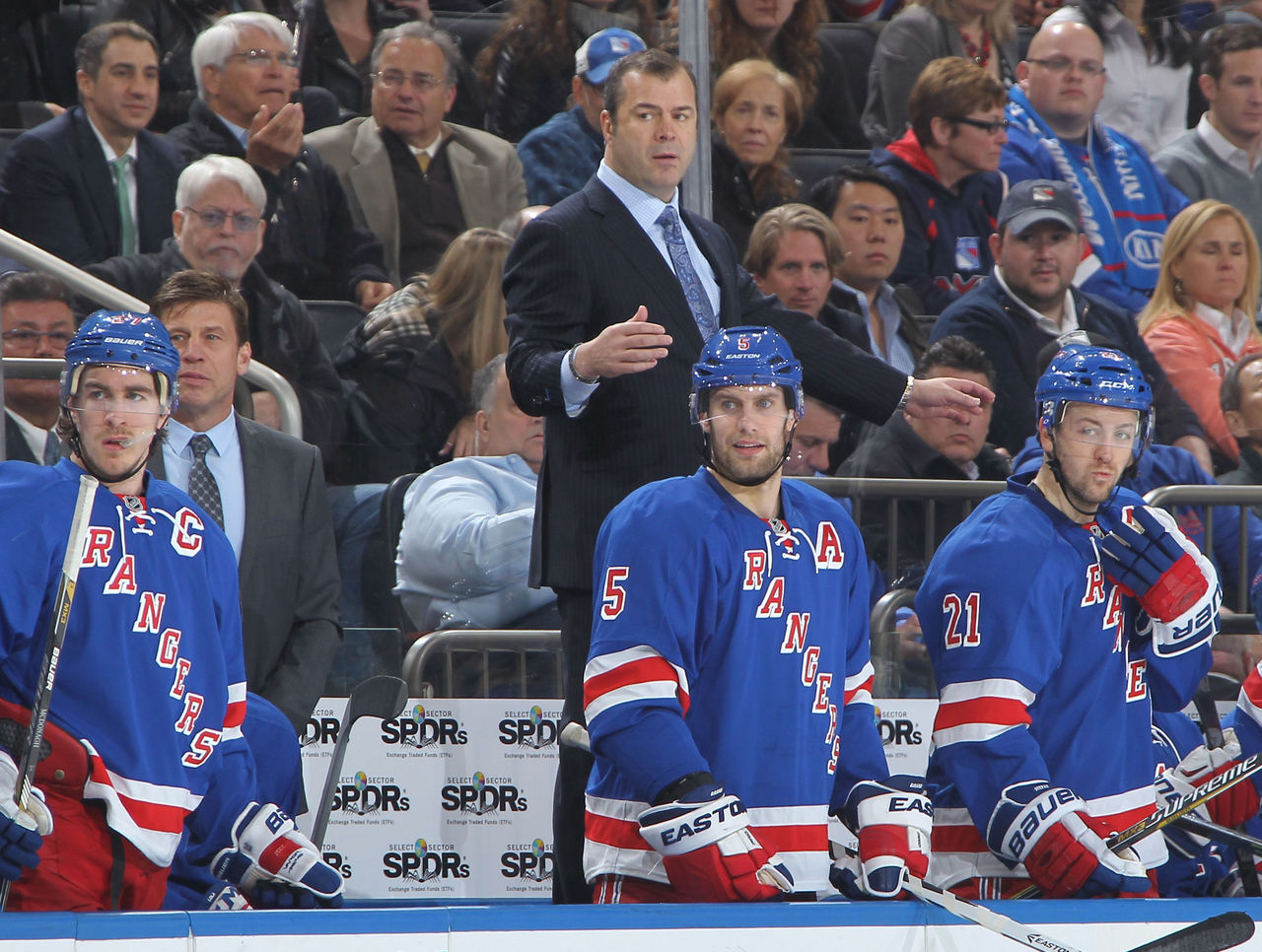 Alain Vigneault owns a strong record with the Rangers (144-80-22) but the team could still fall victim to a series of questionable decisions in New York's front office. He's brought the Blueshirts on two deep playoff runs in the past three seasons, but salary cap issues and poor trades hang like a dark cloud over the Rangers' future.
12. Florida Panthers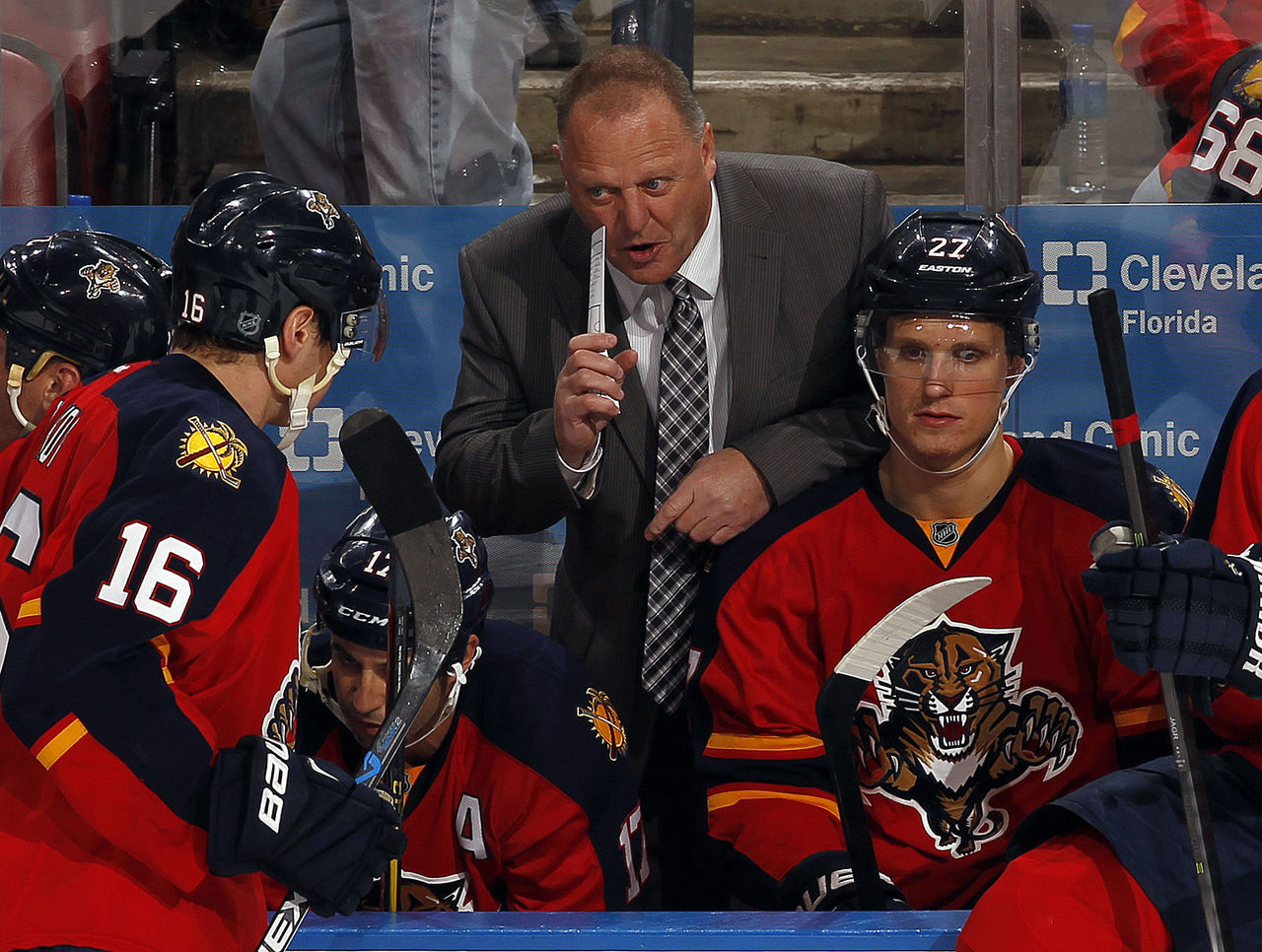 Gerard Gallant has done a tremendous job during Florida's rebuild, and last season's Atlantic Division title is a primer of what's to come for the Panthers.
11. San Jose Sharks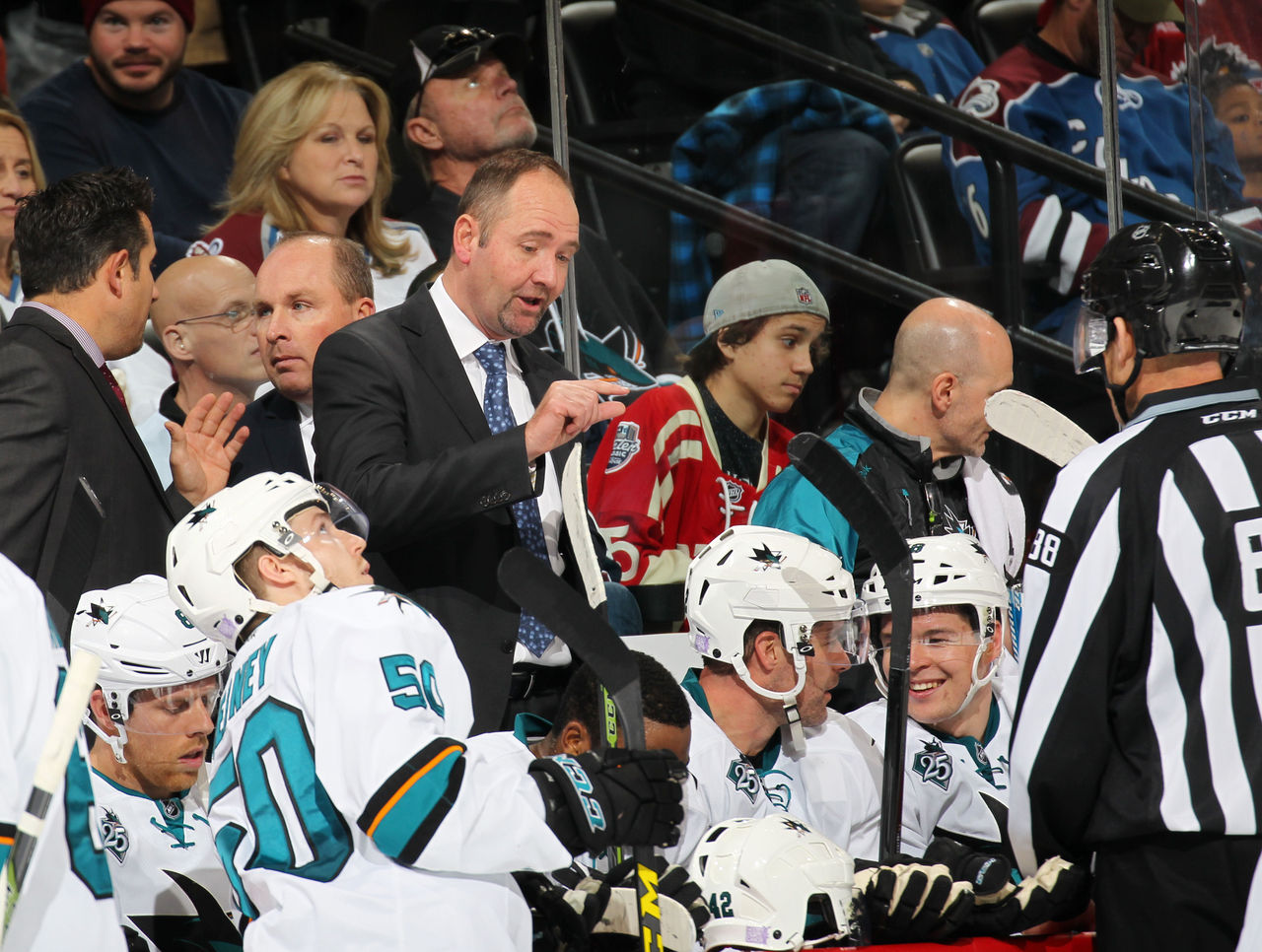 Peter DeBoer led the Sharks to the Cup final in his first year, helping erase the haunting memories of organizational turmoil after a historic playoff collapse two seasons prior.
With nearly the exact same roster in place, San Jose should be expected to make another push to the top.
10. Pittsburgh Penguins
What can you say about the man? Hiring Mike Sullivan sparked the Penguins' return to dominance, as Pittsburgh completed a whirlwind season at the pinnacle. Let's see if he can carry the momentum into an 82-game campaign.
9. St. Louis Blues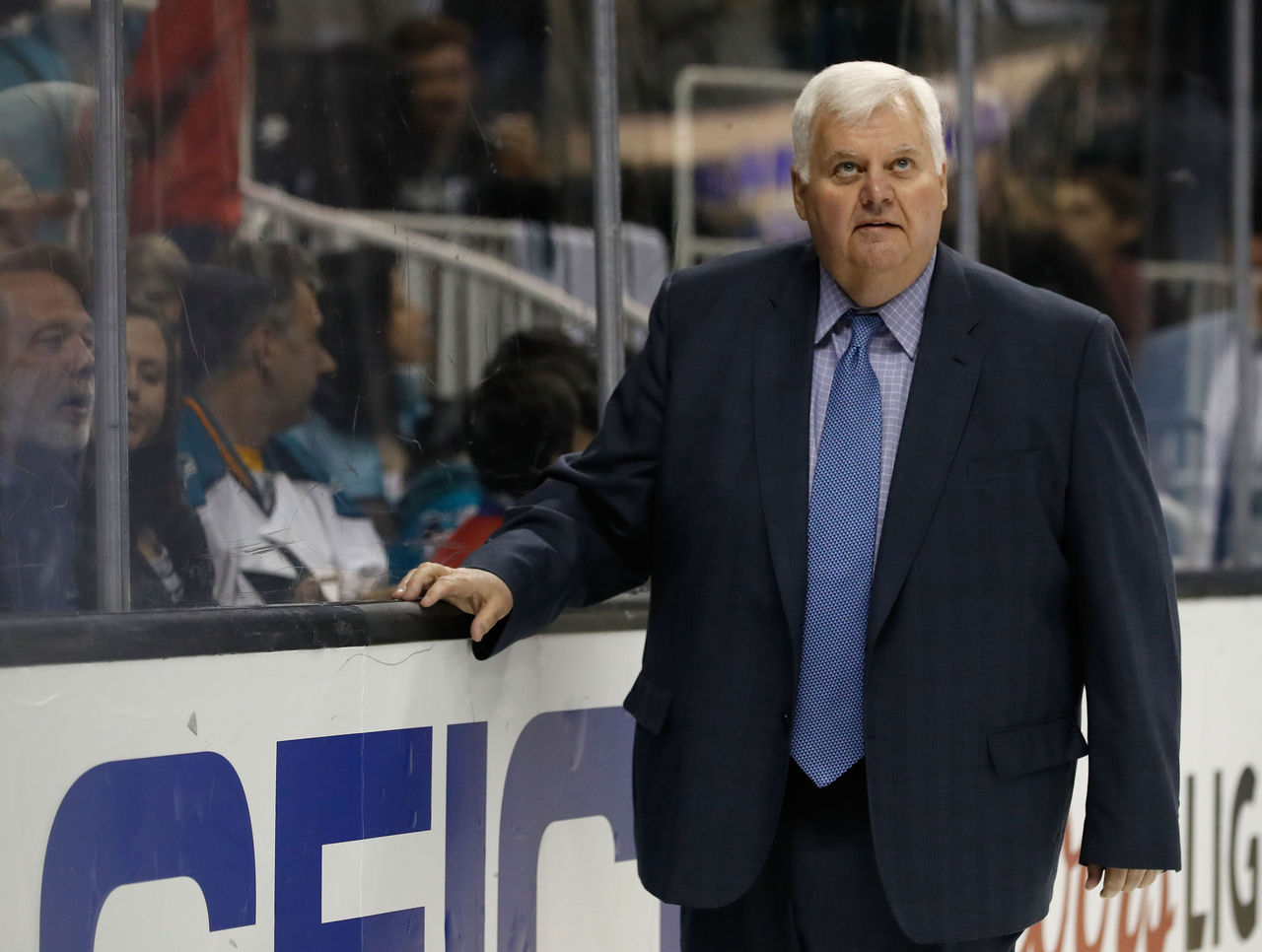 Ken Hitchcock and the Blues finally exorcised their playoff demons, advancing to the Western Conference Final. The 64-year-old sits third all-time in wins and owns one Stanley Cup. His final kick at the can should be intriguing with Mike Yeo in his shadow.
8. Minnesota Wild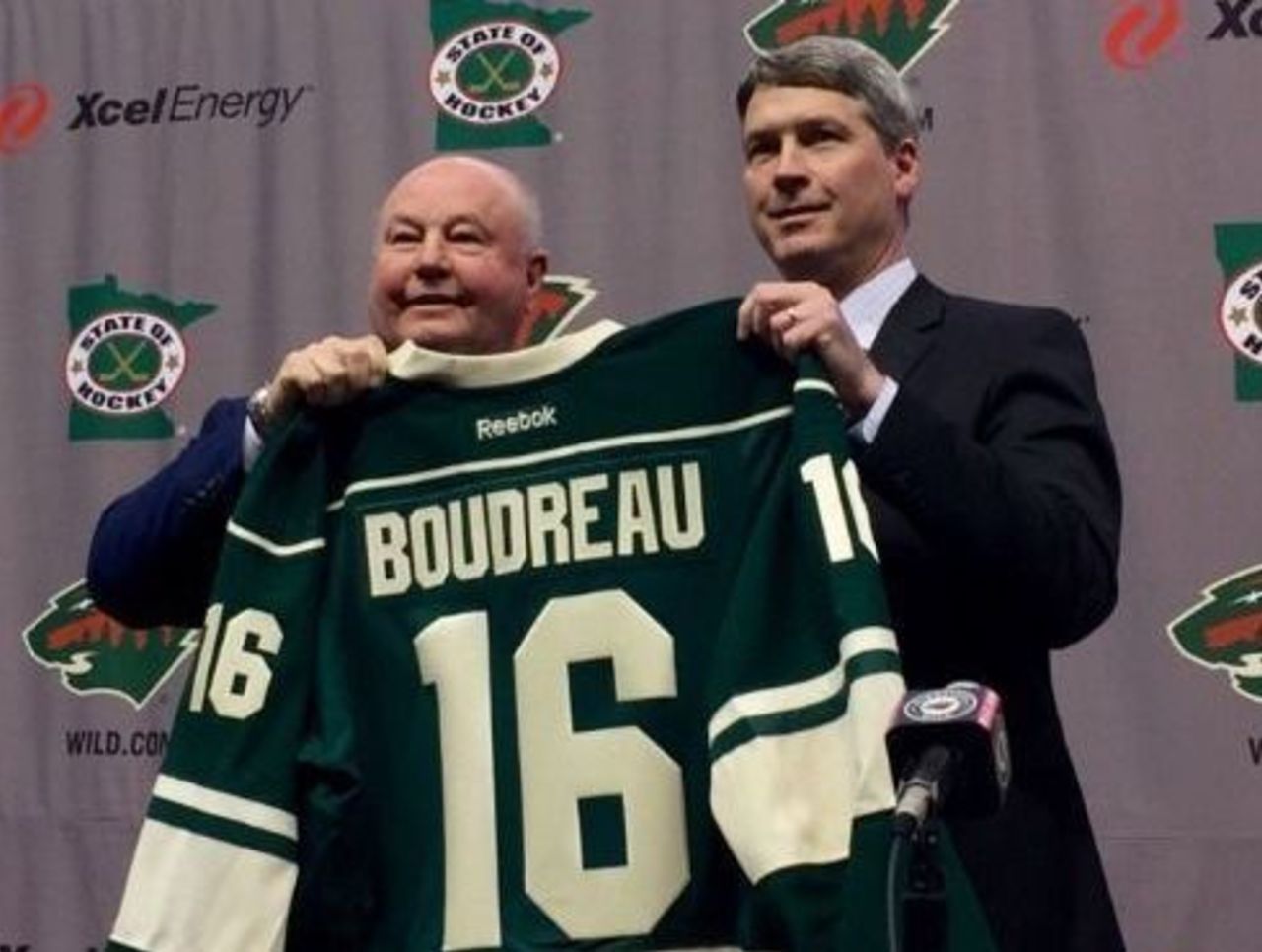 Bruce Boudreau was the scapegoat for Anaheim's latest playoff failure, but the fact is, he wins everywhere he goes. Over 681 games with the Washington Capitals and Ducks, he's accumulated a record of 409-192-80, which should help spark a Wild team that's been stuck in the middle tier for years.
7. Nashville Predators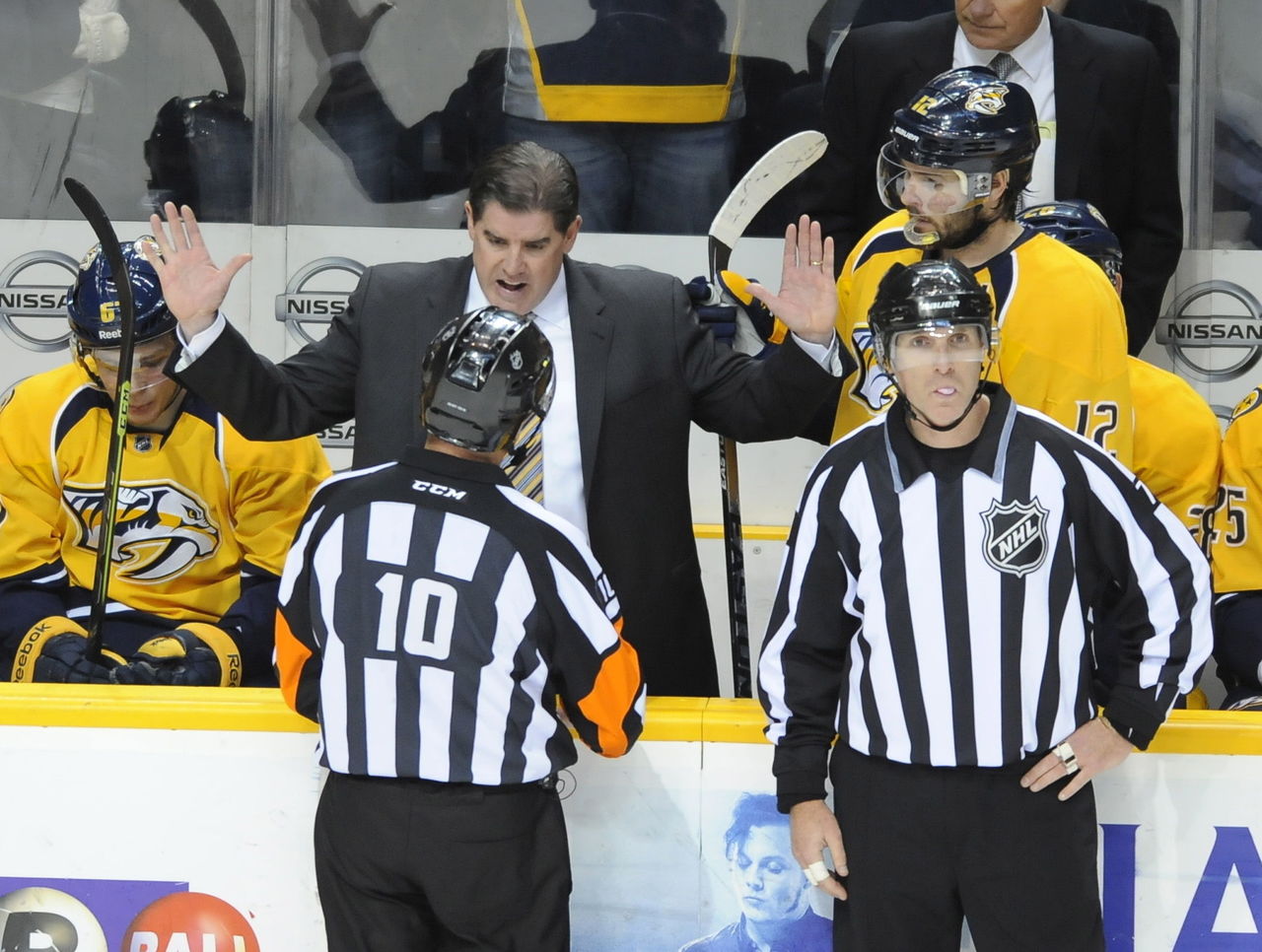 A seasoned veteran behind the bench, Peter Laviolette's teams are always tough on opponents. He's brought the Predators to the playoffs in both his seasons in Nashville, and with the addition of P.K. Subban, the makings of a serious cup contender are brewing in Music City.
6. Dallas Stars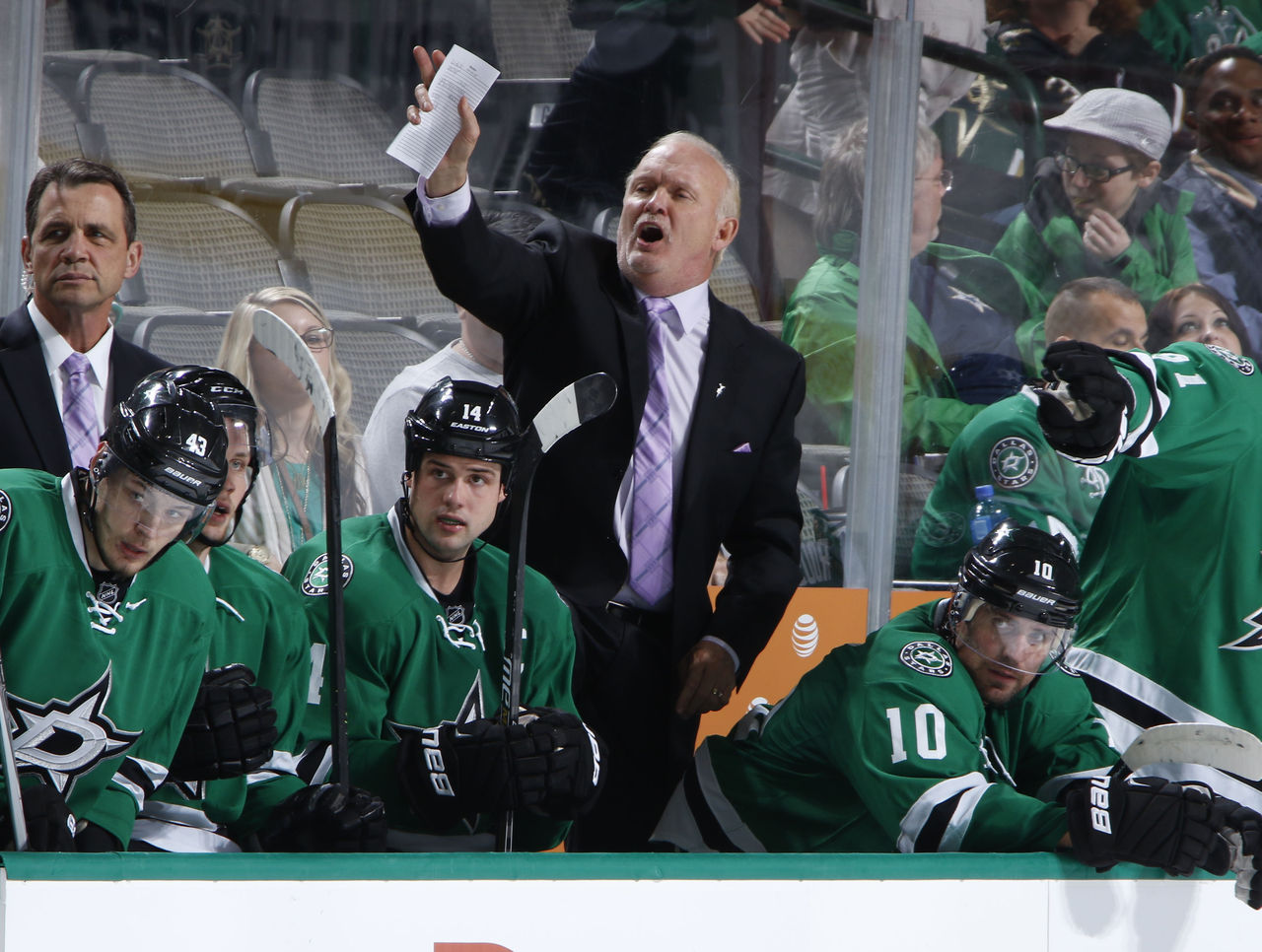 With 12 more wins, Lindy Ruff will move to fifth on the all-time list, and coming off a Central Division title, the Stars have budded into serious threats in the West under the 18-year veteran.
Ruff's squad owns the most lethal offense in the league, but finding a way to extrapolate the best performances possible from a youthful blueline will determine the Stars' fate.
5. Toronto Maple Leafs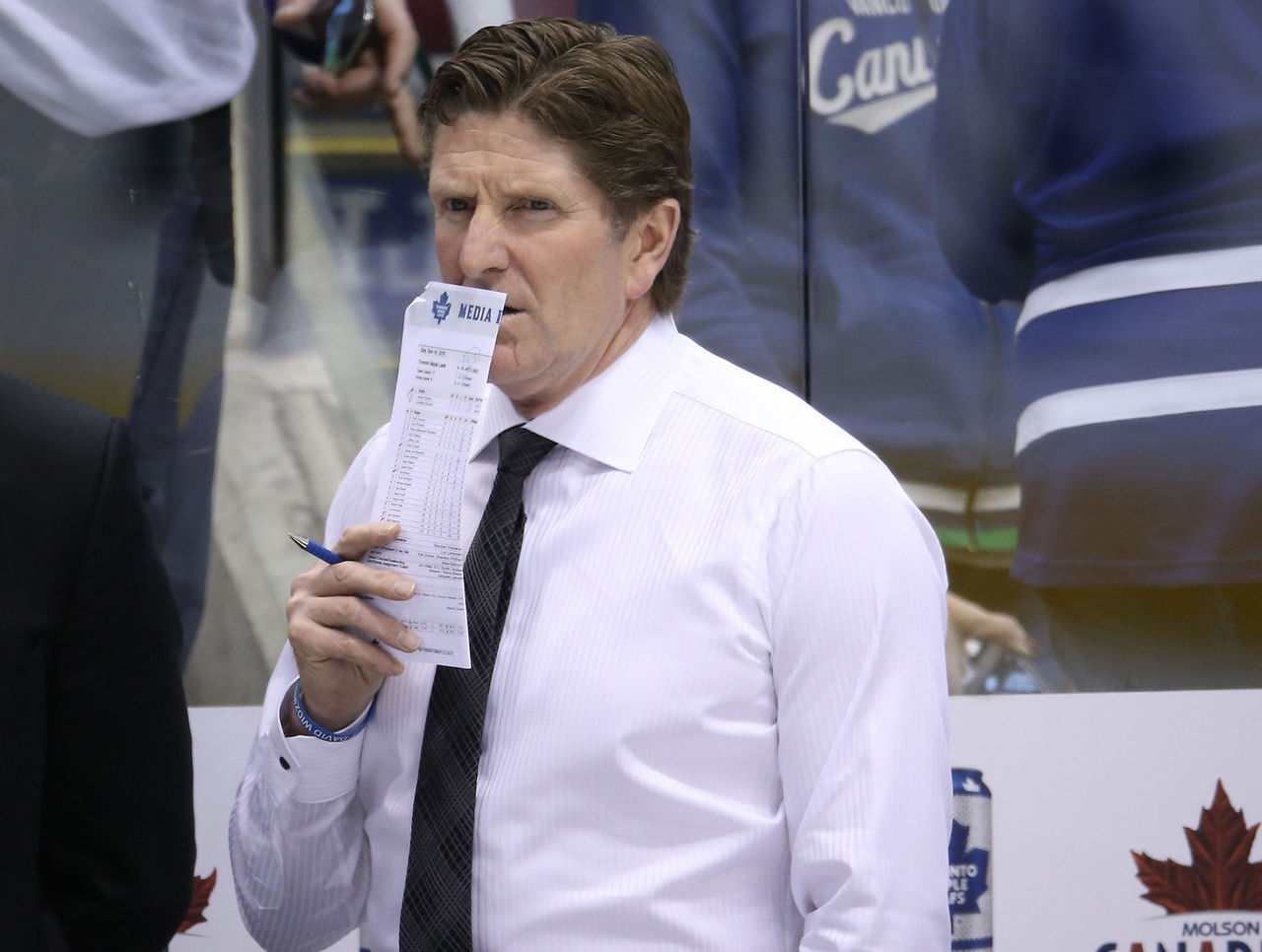 Mike Babcock's team finished dead last, but his impact on the Maple Leafs' system was immediate. His resume to this point will likely send him to the Hall of Fame, but grooming Auston Matthews and Co. into NHLers is the task at hand.
4. Los Angeles Kings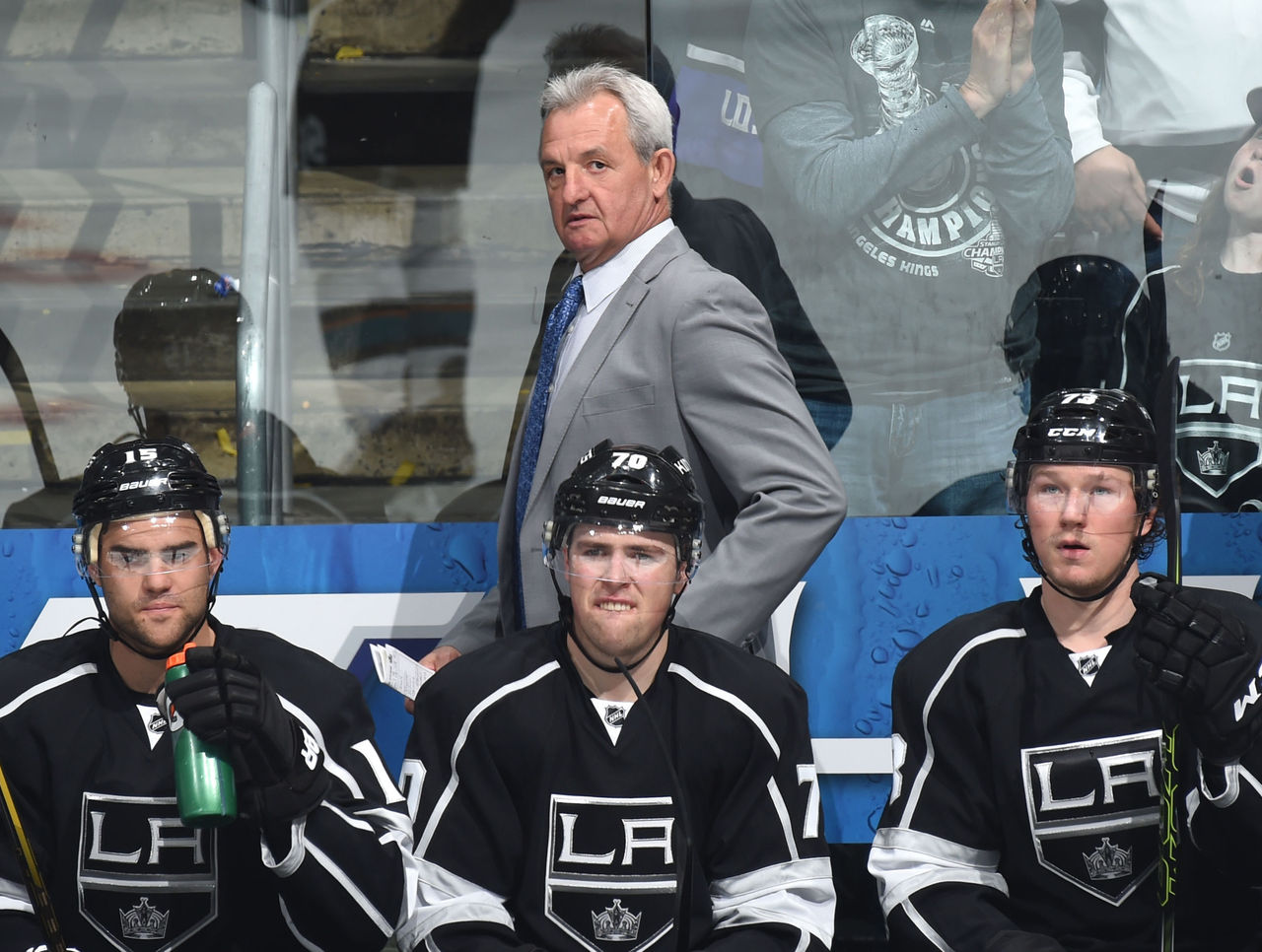 Darryl Sutter is a man of few words, but two Stanley Cups since 2012 do much of the talking. Along with GM Dean Lombardi, Sutter's built a longstanding contender in Southern California.
3. Tampa Bay Lightning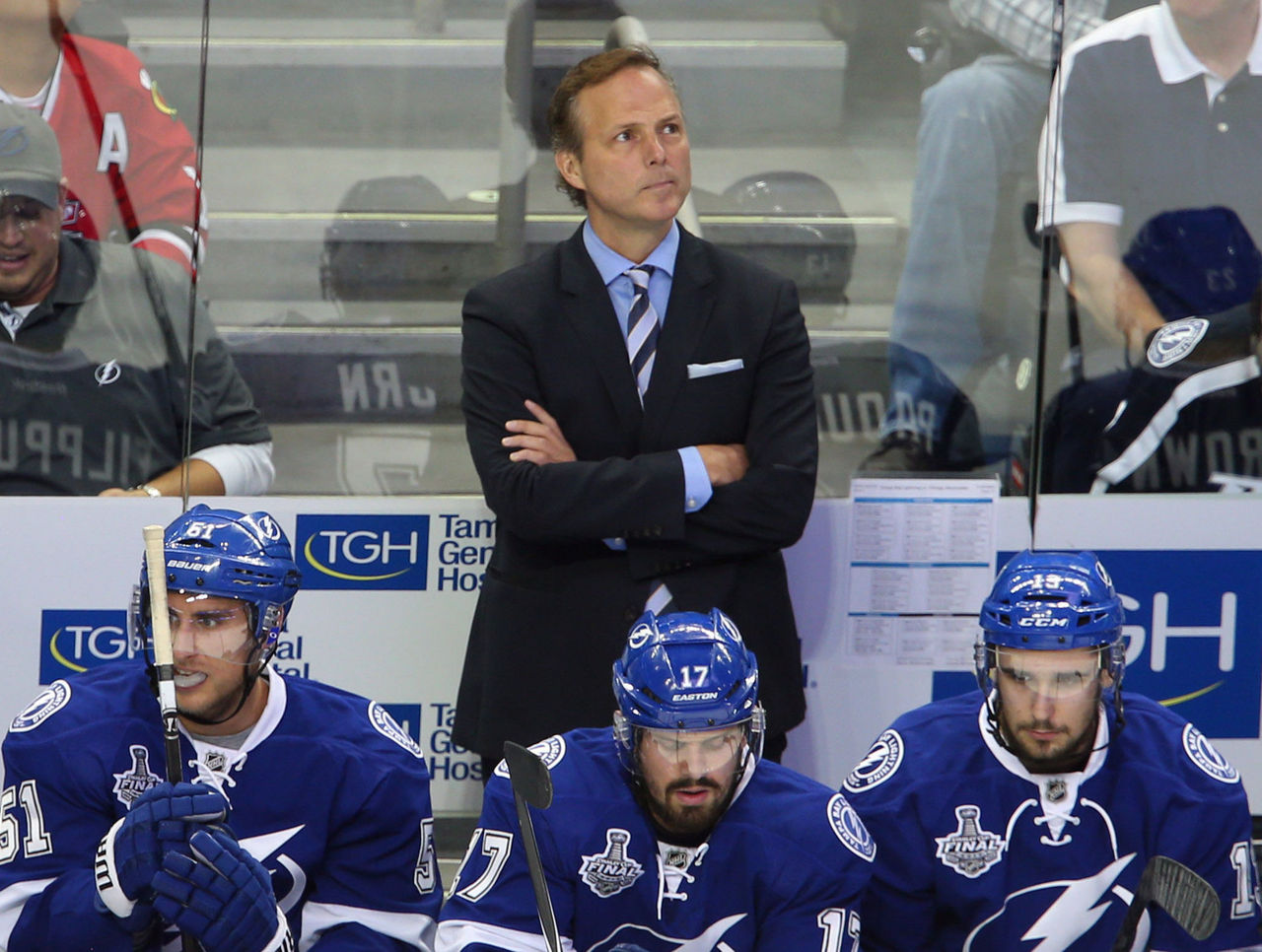 Through everything Tampa Bay has endured, Jon Cooper has stayed the course on two consecutive lengthy playoff runs. While Steve Yzerman might hold the keys, Cooper does a fine job riding as passenger while running the bench.
2. Washington Capitals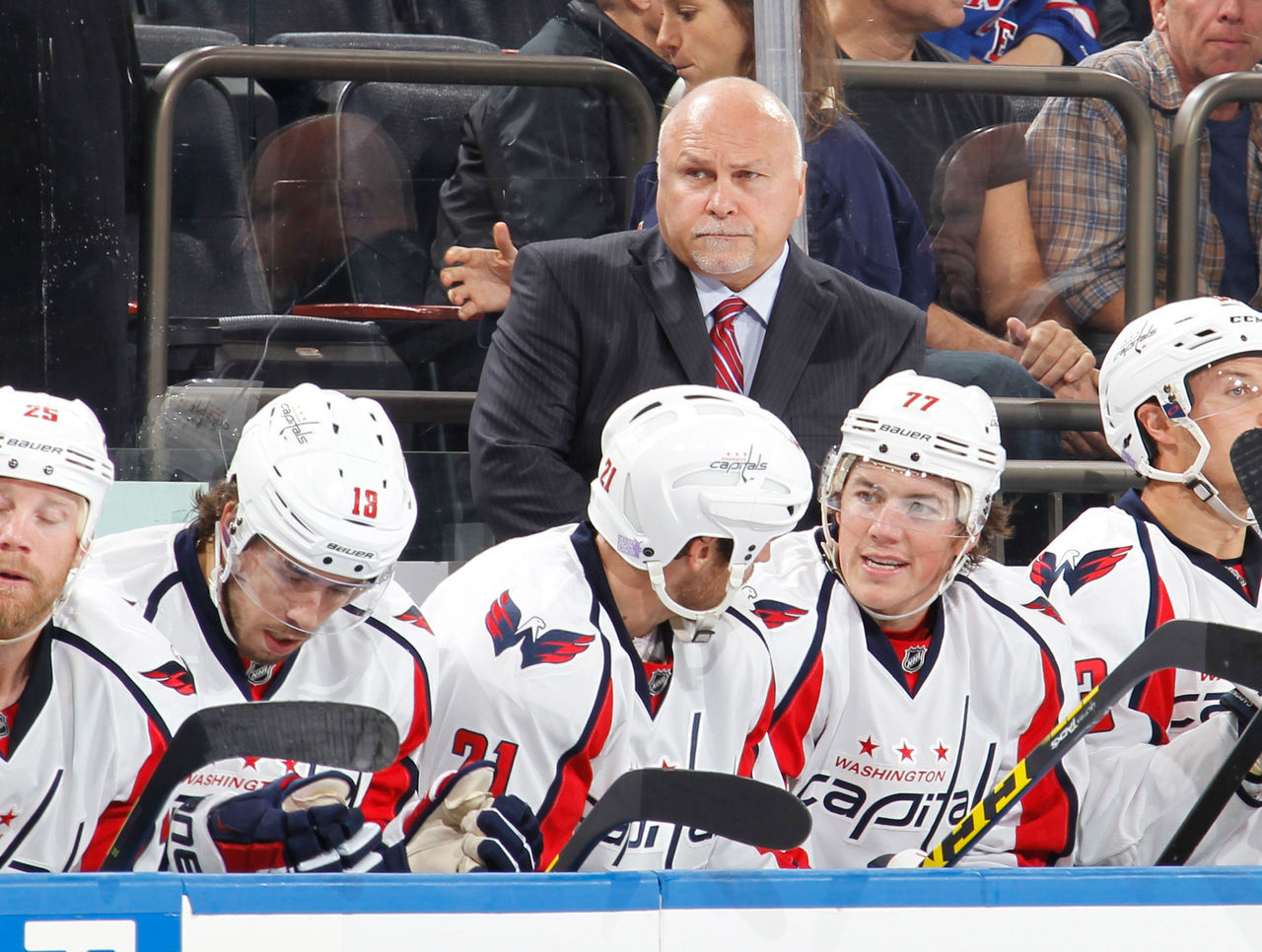 The Capitals have transitioned from a one-dimensional threat to an Eastern Conference powerhouse, much thanks to the system implemented by Barry Trotz. Washington puts forth an incredibly deep lineup each night, and the priorities put in place by the reigning Jack Adams winner have paid dividends from top to bottom.
1. Chicago Blackhawks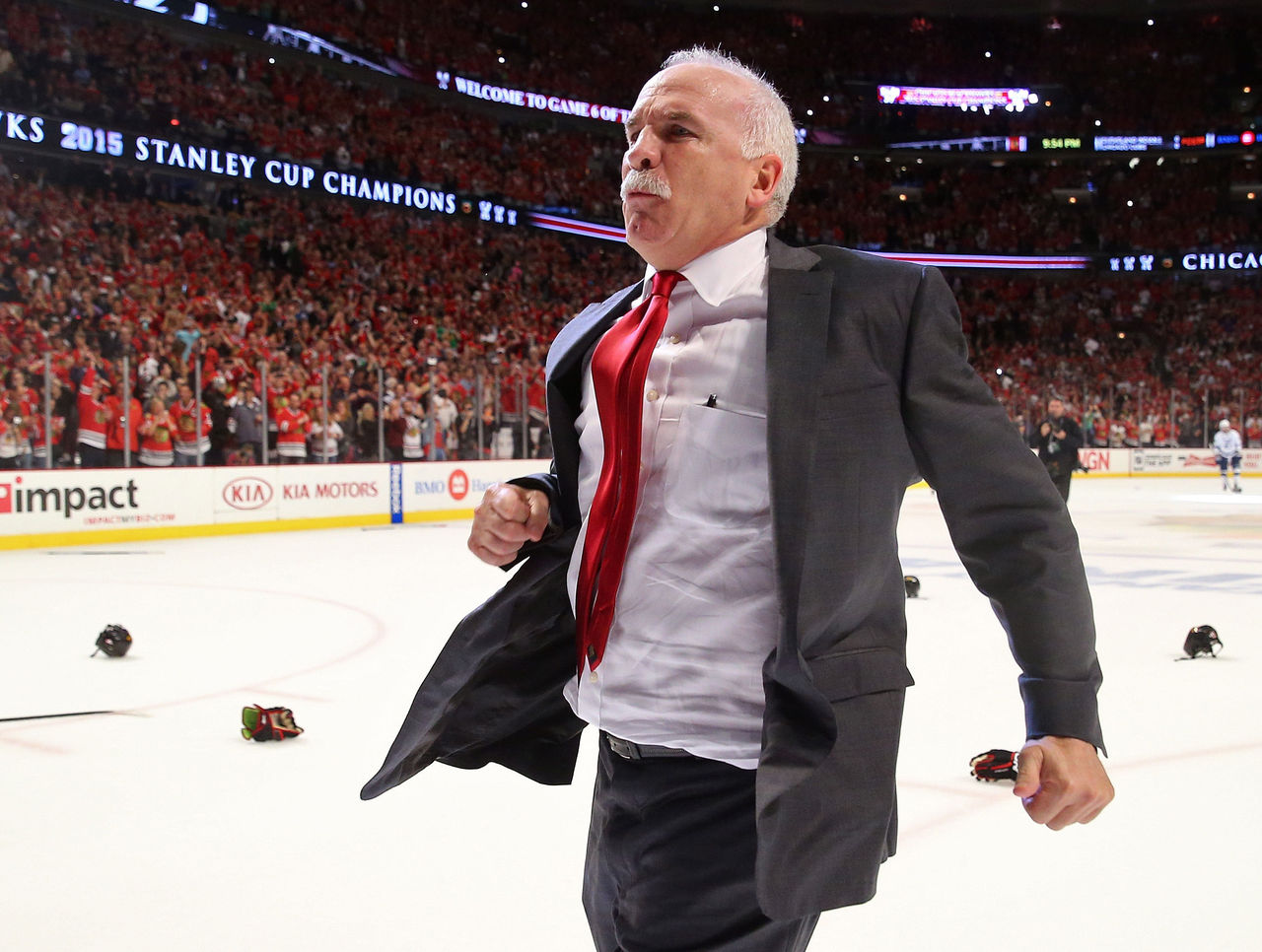 Ranking second all-time in wins and boasting three Stanley Cups in six seasons, Joel Quenneville runs away with the No. 1 spot. Chicago - though annually pillaged by salary cap restrictions - has built a dynasty and Coach Q is just as much apart of the Blackhawks' winning identity as the multitude of All-Stars at his disposal.