This week was about everything but the top four.
With LSU, Ohio State, Clemson, and Georgia all victorious over the weekend, the College Football Playoff committee didn't need to shift the top of its rankings through 12 weeks.
Instead, focus turned toward the rest of the top 25, and the teams waiting for a school at the top to drop off.
Here are three takeaways on the CFP rankings with three weeks left:
How does the committee see Alabama sans Tua? TBD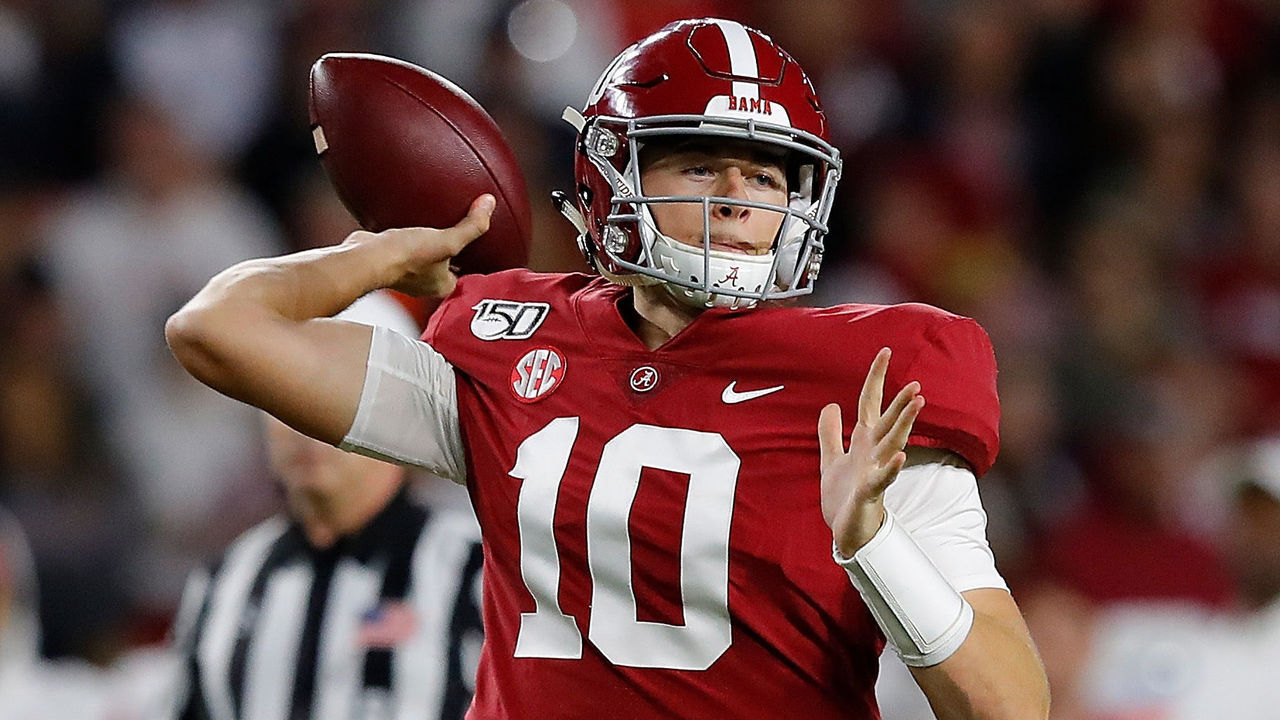 Anyone hoping for clarity on what quarterback Tua Tagovailoa's injury means for Alabama's position in the playoff race was disappointed on Tuesday.
Rob Mullens, the CFP committee chair and Oregon athletic director, said the committee takes major injuries into consideration. But it didn't move Alabama from No. 5 in its ranking after Tagovailoa dislocated his right hip and underwent surgery, ending his season.
"Obviously we spent considerable time talking about it and glad he's on his way to recovering," Mullens said during a conference call. "But Alabama had a convincing win at the end of the day. Understanding that he went out at the end of the second quarter but it was still a convincing win, so it didn't impact the rankings this week."
The Crimson Tide led Mississippi State 35-7 when Tagovailoa left the game because of his injury in the second quarter. They went on to win 38-7, with Mac Jones, who replaced Tagovailoa, going 7-of-11 passing for 85 yards.
In Jones' only start this season on Oct. 26 against Arkansas, he went 18-of-22 passing for 235 yards and three touchdowns in a 48-7 win.
Alabama plays an FCS opponent this week while set to square off against Western Carolina, so the only real barometer for a Jones-led Crimson Tide will come in the team's regular-season finale against No. 15 Auburn.
Mullens wouldn't entertain a question about how the committee plans to look at Alabama minus its star quarterback.
"We do not project, we do not look forward," Mullens said. "Our charge is to rank the teams based on their body of work through Week 12 and that's what we did."
Oklahoma (and the Big 12) is in trouble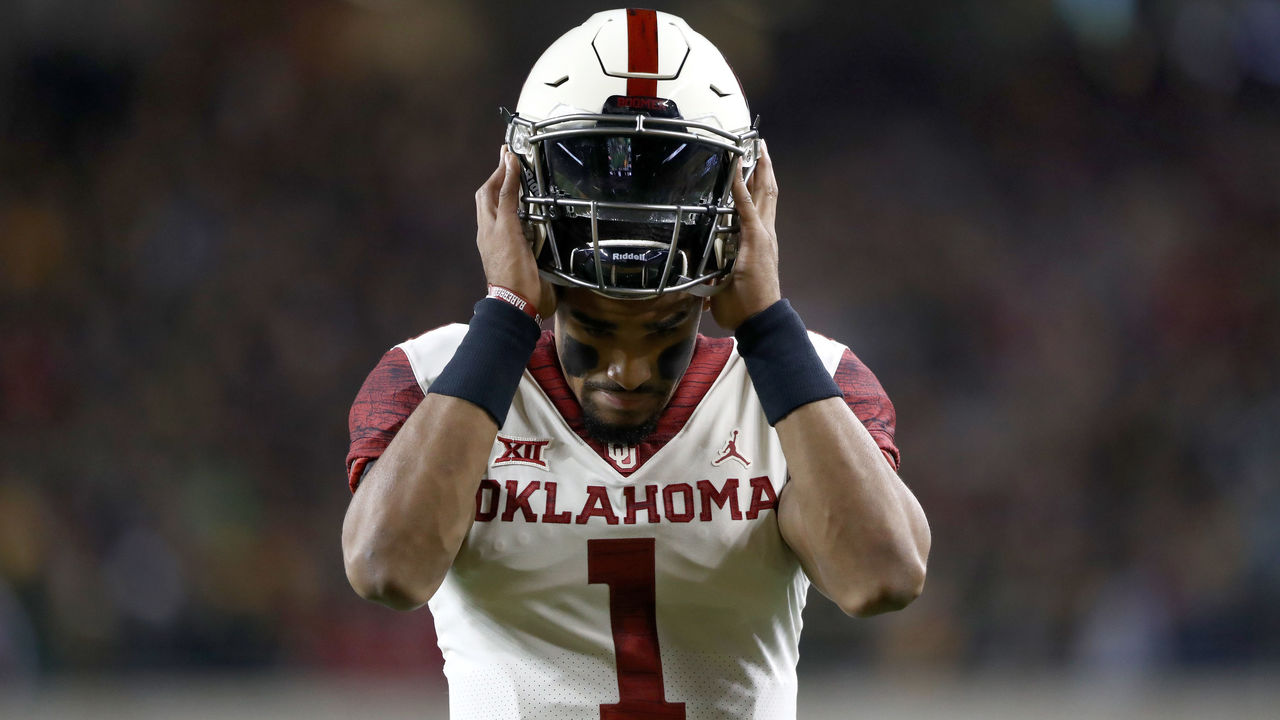 The largest comeback in Oklahoma football history resulted in the Sooners rising just one spot on Tuesday, from No. 10 to 9.
Oklahoma moved ahead of Minnesota, which lost at Iowa. But the Sooners' road victory over a previously undefeated No. 14 Baylor squad didn't give Oklahoma the push it needed.
Oklahoma remains behind five one-loss teams: Georgia, Alabama, Oregon, Utah, and Penn State. The Nittany Lions play No. 2 Ohio State this week, but the real issue for OU is its placement in relation to the top two teams in the Pac-12.
To climb all the way into the top four, the Sooners now might need both Oregon and Utah to lose another game.
When comparing the Sooners, Ducks, and Utes, Oklahoma holds the best win with its victory over Baylor. But OU's lone loss came against an unranked Kansas State team. That doesn't compare well to Oregon's loss (No. 15 Auburn) or Utah's defeat (No. 23 USC).
"We're looking at every win, every loss, and how those games played out and unfolded," Mullens said.
Only one team has risen from lower than No. 7 to reach the playoff with three weeks to go in the CFP era. Michigan State climbed from No. 9 to No. 3 in 2015.
Memphis jumps Cincy, but Group of 5 spot wide open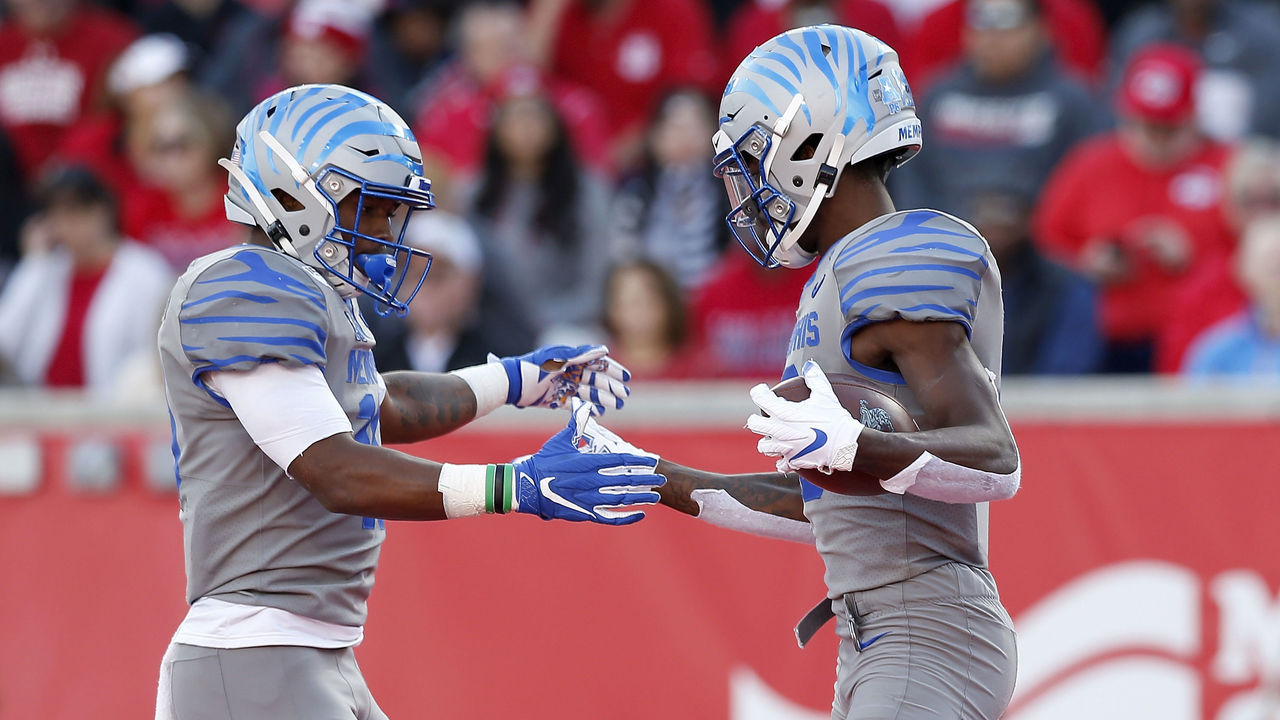 The final three weeks will determine which Group of 5 program earns a Cotton Bowl berth.
Right now, Memphis is the new team in the lead while ranking 18th. The Tigers are one spot ahead of Cincinnati and two ahead of Boise State.
Cincinnati fell two spots following a 20-17 win over South Florida, yet another close call on the road. The Bearcats avoided disaster for the second time in three games after holding off East Carolina 46-43 two weeks ago.
Memphis and Cincinnati play each other in Memphis on Nov. 29. Depending on what happens in the rest of the AAC, those two teams could meet again in the conference championship game a week later.
If the Tigers and Bearcats split two meetings, the door would open for Boise State to stake a claim as the top Group of 5 team.
Appalachian State (No. 24) and SMU (No. 25) are the only other Group of 5 squads in this week's ranking.