3 Sweet 16 X-factors to watch
The opening weekend of the NCAA Tournament was one for the ages. Fans were treated to an all-time great upset courtesy of Fairleigh Dickinson, a miraculous last-second shot by Furman, and several other shocking results.
The Sweet 16 is when the dream of winning an NCAA championship starts to transform into a reality. Teams need certain players to step up in a big way if they want to move on. Here are three players who will be X-factors in the third round of the NCAA Tournament.
Sir'Jabari Rice, Texas
The man with the best pump fake in basketball has had an up-and-down tourney so far. Rice lit up Colgate in the Longhorns' opening game, knocking down 7-of-10 3-pointers. However, Penn State was able to hold him to 1-of-6 from behind the arc and forced him into a number of awkward 2-point shots.
Texas takes on Xavier and its high-flying offense in the Sweet 16. The Musketeers have five double-digit scorers and boast a number of long, athletic defenders that will likely take turns trying to contain star Texas guard Marcus Carr. That will put pressure on Rice to keep the Longhorns on the right track.
Xavier's conservative scheme makes it a below-average 3-point defense, ranking 270th in opponents' 3-point percentage. Texas will need Rice, its best 3-point shooter at 36%, to punish Xavier's scrambling defense in order to outlast the Musketeers in Kansas City.
Ryan Kalkbrenner, Creighton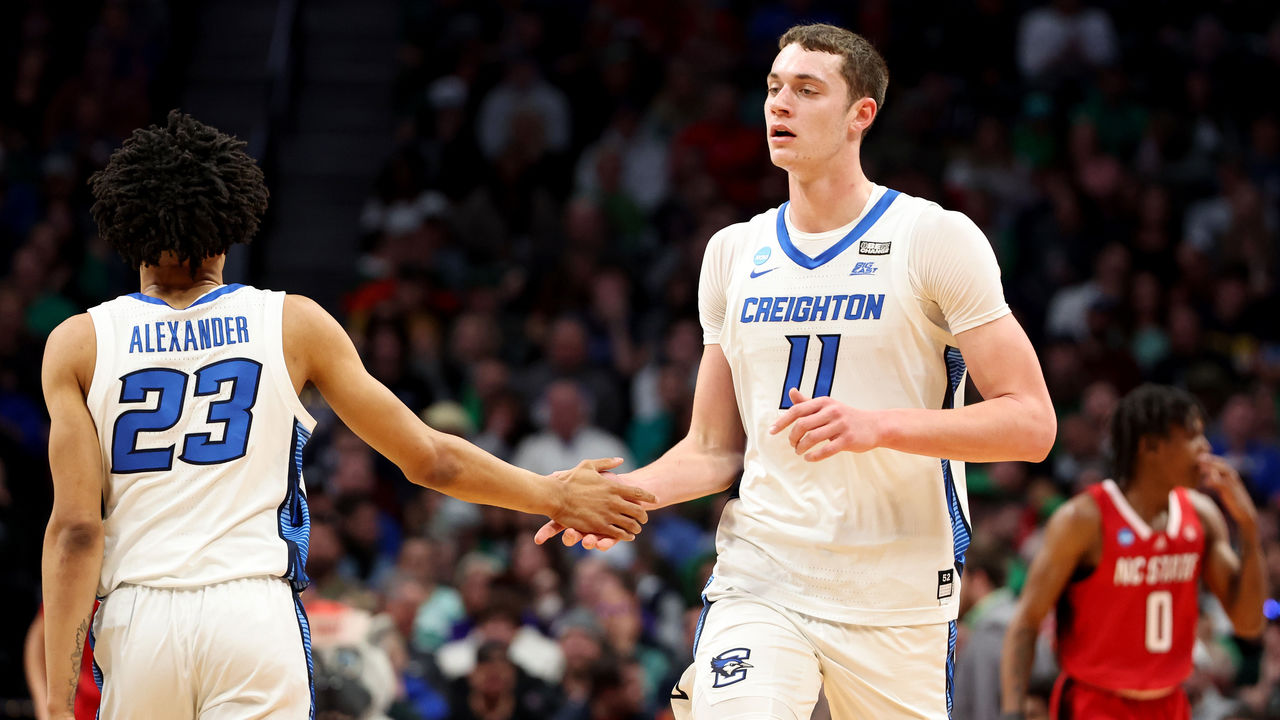 As Princeton continues its Cinderella run, Creighton needs Kalkbrenner to put on a defensive clinic if the Bluejays want to avoid the upset against the Ivy League champions.
Everything Princeton runs on offense goes through versatile big man Tosan Evbuomwan, who leads the Tigers in points, rebounds, and assists. Kalkbrenner is the anchor of Creighton's defense and might be the best interior defender left in the tournament. It'll be his responsibility to track Princeton's motion offense while also keeping Evbuomwan in check.
While Princeton was able to neutralize Missouri's Kobe Brown and Arizona's Oumar Ballo and Azuolas Tubelis, the Tigers have not had to face a pick-and-roll partnership like the one between Kalkbrenner and sophomore point guard Ryan Nembhard. Kalkbrenner is an elite roll-man and will be able to collapse the defense with his 5-inch height advantage over Evbuomwan. His presence should open up opportunities for Creighton's elite shooters on the wing.
Nick Smith Jr., Arkansas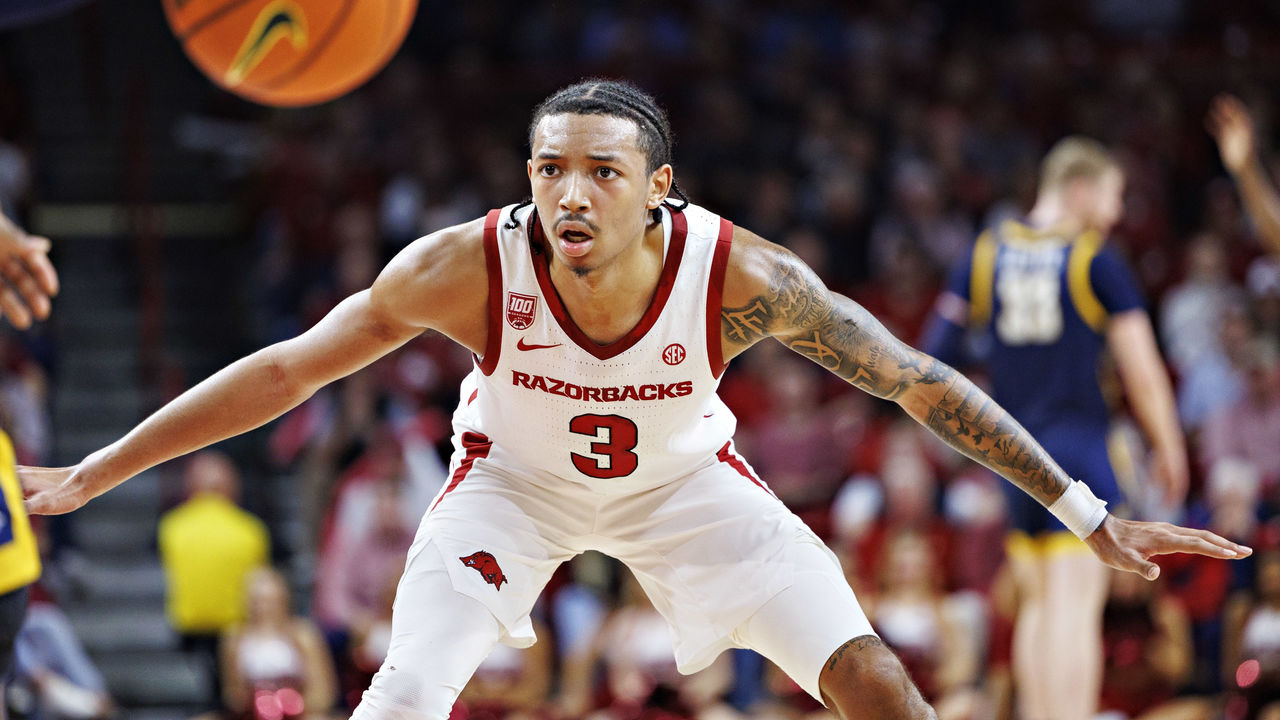 Arkansas had a stunning upset of No. 1 Kansas in the second round despite a terrible game from Smith. The consensus five-star recruit was held scoreless and even got benched at the end of the game. The Razorbacks won't be able to afford another dismal outing by Smith when they take on UConn.
While Arkansas has a great defense, the Razorbacks don't exactly light the world on fire on offense. They're 327th in the country in 3-point percentage, which is going to be a problem against a top-15 UConn defense anchored by Adama Sanogo and 7-foot-2 Donovan Clingan. The Huskies are also one of the few teams that can match Arkansas' size on the perimeter.
Smith was one of the best scorers in high school last season and has shown flashes of elite shot-making. Unfortunately, his season has been derailed by injuries and inconsistent shooting. He has an electric first step and can use his high release point to get a shot off even with a defender glued to him. If Arkansas has a prayer of beating UConn, it'll need Smith to show why NBA scouts projected him as a lottery pick at the beginning of the season.