5 electric performances from the opening week of March Madness
While upsets and disappointing teams are emphasized throughout the first two rounds of March Madness, some of the sport's greatest individual performances happen while the lights are the brightest.
Behind every squad that advances through the bracket is a player putting on a career-best performance to get them there. With that in mind, let's look at the five most electric players through the opening week of the Big Dance.
Adama Sanogo, UConn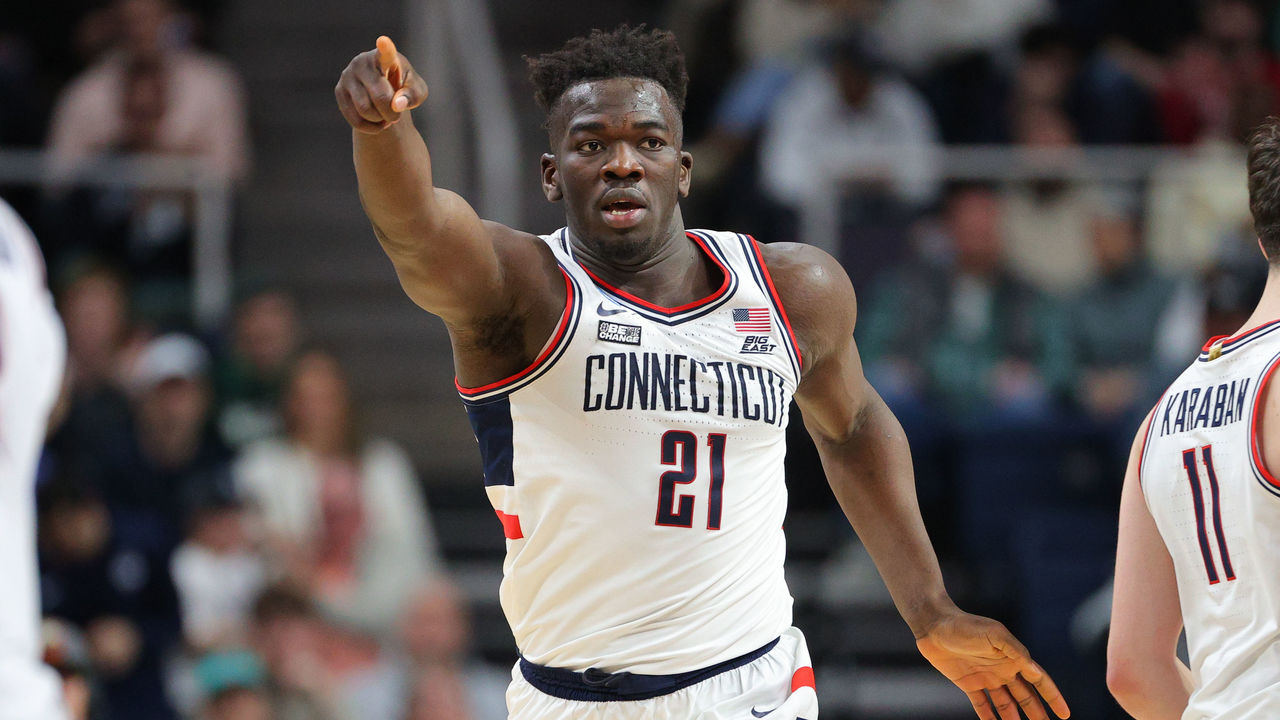 Sanogo has almost single-handedly pushed UConn past the NCAA Tournament's first weekend for the first time since the Huskies won the whole thing in 2014. The bulky big man from Mali is averaging 26 points and 10.5 rebounds in the Huskies' two emphatic wins while shooting a remarkable 73% from the field. His ability to back down his defender near the basket gives his team a bailout scoring option late in possessions.
Sanogo's dominance leading to UConn victories is nothing new this season. The Huskies are 11-0 when he scores at least 20 points versus just 16-8 when he doesn't. Things are about to get significantly more challenging for Sanogo, with a jumbo-sized Arkansas team awaiting him in the Sweet 16. But if the two-time All-Big East member keeps up his current form, UConn has a great chance the rest of the way.
Dylan Disu, Texas
Texas' leading scorer through two games hasn't been All-Big 12 guard Marcus Carr, but rather forward Disu, who averaged just 9.2 points per game this season. Disu put up a solid 17 points on 7-of-11 shooting against Colgate in Round 1 before dominating Penn State in the Round of 32 with 28 points while making 14 of his 20 field goals. Disu was so dominant that he reminded Texas alum Kevin Durant of another high-scoring Longhorns forward.
Disu consistently took advantage of a Nittany Lions squad that trotted out a small-ball lineup. Posting up on players multiple inches shorter than him, Disu showed off an entire repertoire of mid-range and back-to-the-basket moves inside. The Longhorns have a significantly larger team in Xavier awaiting them in the Sweet 16, so another strong performance from the Vanderbilt transfer would be all the more impressive.
Tramon Mark, Houston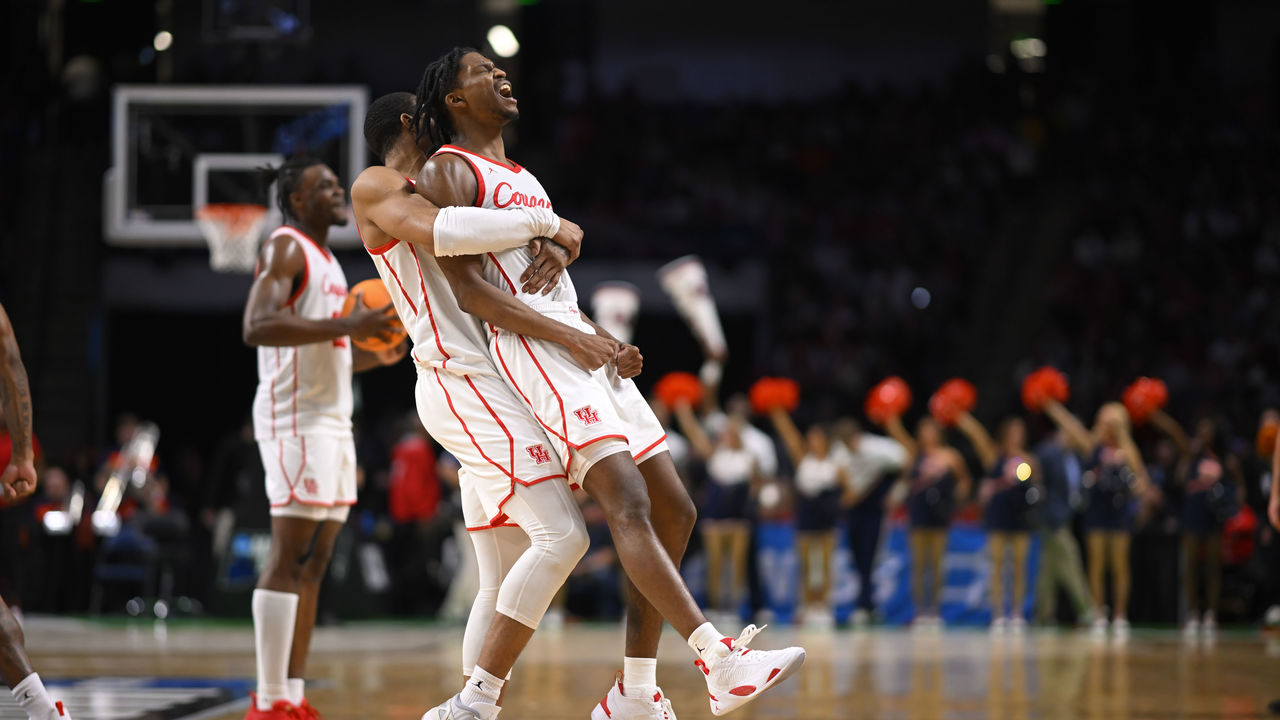 With top-seeded Houston down 10 points to Auburn at halftime in the Round of 32 and its top-two scoring options dealing with foul trouble, things were looking bleak for one of the tournament's championship favorites. And then, Mark, the team's fifth-leading scorer at 10 points per game, took over. All told, Mark put up a career-high 26 points to go along with nine rebounds.
Mark was a maestro in the mid-range, dominating the Tigers off the drive. The Texas native is only shooting 39% from the field this season but went for an ultra-efficient 9-of-13 from 2-point range on Saturday. With teams keying in on star guards Marcus Sasser and Jamal Shead as the Big Dance continues to unfold, having Mark as a consistent scoring option goes a long way toward a deep run for the Cougars.
Markquis Nowell, Kansas State
One of the country's smallest players has been one of the most electric performers on the biggest stage. Five-foot-8 point guard Nowell has been the driving force behind Kansas State's run to the Sweet 16. After dropping a casual 17 points and 14 assists in the Wildcats' first-round win over Montana State, he went off down the stretch against Kentucky. Nowell finished with a game-high 27 points and nine assists, making three clutch 3-pointers to close out the win.
Beyond the numbers, the New York native plays with poise and swagger on the floor. Behind-the-back passes, no-look dimes, and endless celebration maneuvers are all part of the Nowell experience. Back at home at Madison Square Garden for the Sweet 16, there may not be a player that constitutes appointment television next weekend quite as much as Nowell.
Drew Timme, Gonzaga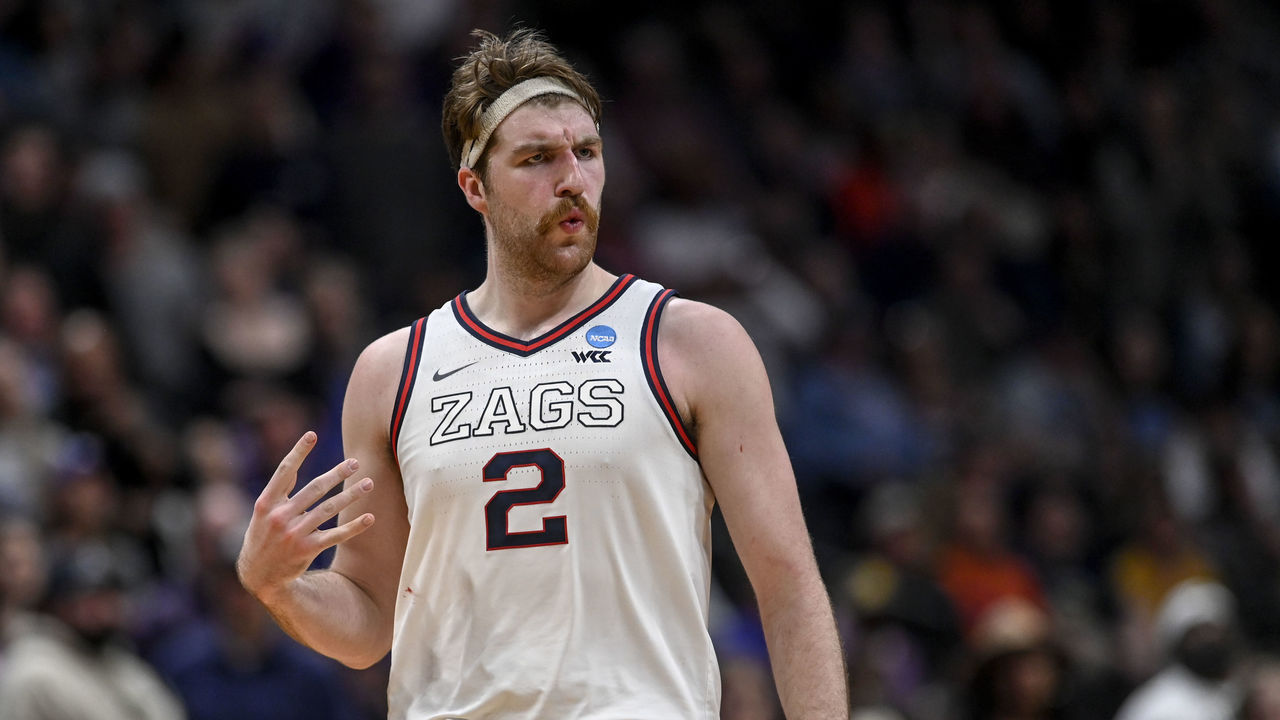 While many of the NCAA Tournament's greatest individual performances this year have come from players making their marks for the first time, Gonzaga's Timme is just cementing his already-established legacy in college hoops. The three-time All-American has been on fire thus far, averaging 24.5 points, seven rebounds, three assists, and two blocks in the Bulldogs' two wins.
Timme is the sport's ultimate safety valve. When Gonzaga is in need of points, simply throwing it down low to the Texan is as sure a thing as you could find. He's 20-of-34 from the field in the Big Dance, consistently beating double-teams and heavy pressure with his impeccable footwork and patience with the ball in his hands. Having already won nine March Madness games in his illustrious career, there may not be a more valuable player remaining in the field.
Comments
✕
5 electric performances from the opening week of March Madness
  Got something to say? Leave a comment below!