The NBA is about to take another evolutionary step forward
David Sherman, Romain Biard / Getty Images
The game of basketball and its premier league have evolved over the years. The NBA of today would be almost unrecognizable just a few decades ago.
The 3-point line and rules to limit the physicality of defenses, which freed up offensive movement and space, have led to a perimeter-dominated game where on-ball skills and shooting reign supreme. Just ask Steph Curry and the Warriors, or any rival who's come up short against Golden State over the last eight years.
As the league changed, what its best players look like changed as well.
It was once dominated by behemoths manning the middle, as 23 of the first 28 NBA MVP awards went to centers: Bill Russell, Wilt Chamberlain, Wes Unseld, Willis Reed, Kareem Abdul-Jabbar, Dave Cowens, Bob McAdoo, Bill Walton, and Moses Malone. Then as the sport evolved, the NBA's most impactful stars started skewing smaller. The game these days is played in an increasingly positionless fashion, although the concept of smaller is all relative in a league where the average height is in the 6-foot-6 range.
Whether it's the positionless nature of modern lineups, the rise of small ball, or the elimination of centers as a designated position on All-Star ballots, evidence continued to mount that perhaps true giants - think 7-footers - were becoming obsolete in a game that once practically guaranteed their success.
Nikola Jokic and Joel Embiid helped buck this trend in recent years, finishing in the top two of MVP voting in each of the last two seasons. But we also just witnessed an NBA Finals with the smallest lineups ever to conclude a postseason that saw teams continue to succeed by going smaller.
Don't get used to it.
Though the game may have changed what's required of basketball's biggest bodies, the importance of sheer size and length will never be completely eradicated. Just as life evolves in the natural world to increase the likelihood of survival, so too does size on the basketball court. "Life finds a way," Jeff Goldblum's character, Dr. Ian Malcolm, famously reminded us in "Jurassic Park." Well, in the NBA, size finds a way.
A new generation of young bigs, and the coaches that guided them, absorbed what was happening at the game's highest level and applied those lessons at its purest level, in grassroots basketball.
There have been plenty of successful, traditional 7-footers who expanded and altered their games later in life to prolong their pro careers. Think Marc Gasol and Brook Lopez becoming stretch-fives, for example. The next wave of giants is coming to the Association having already spent their formative years honing and developing skills once deemed unconventional for big men.
To this incoming generation of 7-footers, a world where on-ball skills, shooting, and defensive versatility are prioritized is all they know.
The vast and versatile skill set of modern stars all but reduced the last few generations of bigs to role players. The next generation asks, "What if we can do all the things required of modern superstars while also being 7-feet tall in a game where the basket remains 10 feet high?"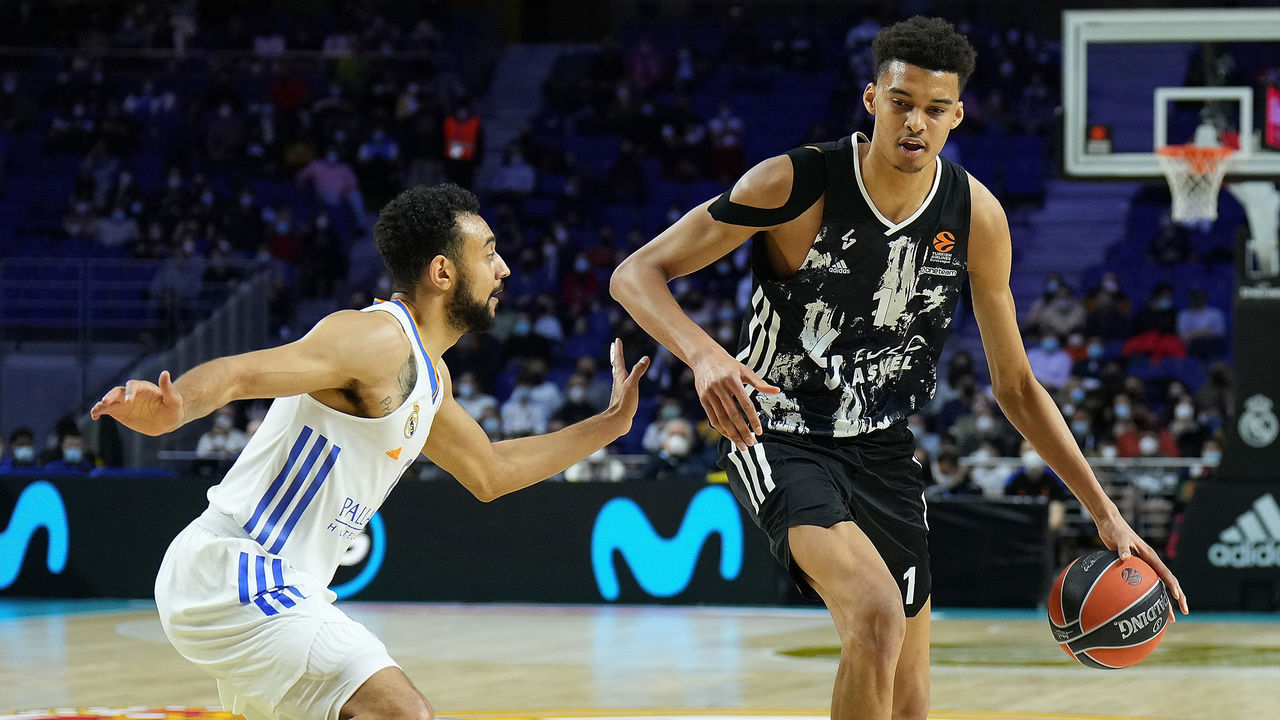 Two of these futuristic stars are about to headline the next two NBA drafts. Seven-foot Gonzaga product Chet Holmgren is expected to be a top-two pick in Thursday's draft, while France's 7-foot-2 Victor Wembanyama is already the consensus No. 1 pick for 2023.
As a freshman at Gonzaga, Holmgren averaged 14.1 points, 9.9 rebounds, 3.7 blocks, and 1.9 assists while shooting better than 73% inside the arc and 39% from deep. His all-around game popped off the screen, but it shouldn't have surprised anyone who had been following the youngster that once did this to Curry as a 17-year-old.
Wembanyama is somehow even better, with scouts and pundits alike pegging him as one of the greatest prospects since LeBron James. A U.S.-France matchup at the 2021 FIBA Under-19 World Cup featuring Holmgren and Wembanyama going head to head may as well have been a window to the future.
Tim Martin is a basketball trainer who, since 2007, has worked with an A-list clientele that includes Trae Young and Tyrese Maxey. He also serves as director of basketball relations for Dwyane Wade's sneaker company. Martin has recently worked with Wembanyama, and those sessions did nothing to quell the expectations surrounding the international star.
"I know he gets compared a lot to different players, the (Kristaps) Porzingis types in the NBA and stuff like that, but I've never seen anyone like him," Martin told theScore over the phone from his 11-year-old son's fifth-grade practice.
"Victor's beyond special. Even just his ability to retain information, process it, and apply it is something else. And then his skills, he's got the whole package. He can handle the ball, score in the low post. He can hit the left or right hook, work the mid-post game, pick-and-pop. … He can create for others, run the fast break. … It's very impressive, to say the least."
Whether in gyms all over America, or thousands of miles away in France, Martin believes the Holmgrens and Wembanyamas of the world are the product of a grassroots reaction to the NBA's evolution.
"These kids are no longer getting boxed in," Martin said. "It's not just, 'Hey, let's put the big kid on the block' anymore. Even parents at the youth level, they'll move their kids to a different team that allows them to play with the ball more and on the perimeter. That starts with where the (NBA) has transitioned to and evolved into.
"It's forced a lot of bigs to work on not just ball-handling, but also playmaking ability; becoming better passers in addition to becoming better shooters, obviously. It's revolutionized the game, and it's starting at younger levels now, from the grassroots all the way up."
The concept of players being boxed in by their height wasn't just an issue at the youth level. Putative 7-footer Kevin Durant continued to lie about his height even as a pro to avoid being typecast as a big man. Now a generation of lengthy, ball-dominant stars and "point-centers" can proudly admit to their freakish measurements without fear of how it might stunt their skill development.
Holmgren's high school coach credited AAU coach Larry Suggs (father of Magic guard Jalen Suggs) for not seeing height when it came to Holmgren's development. As Lance Johnson told theScore in March, Suggs emphasized positionless basketball to his third-graders, allowing Holmgren to run the offense at times because the young big could see over the defense.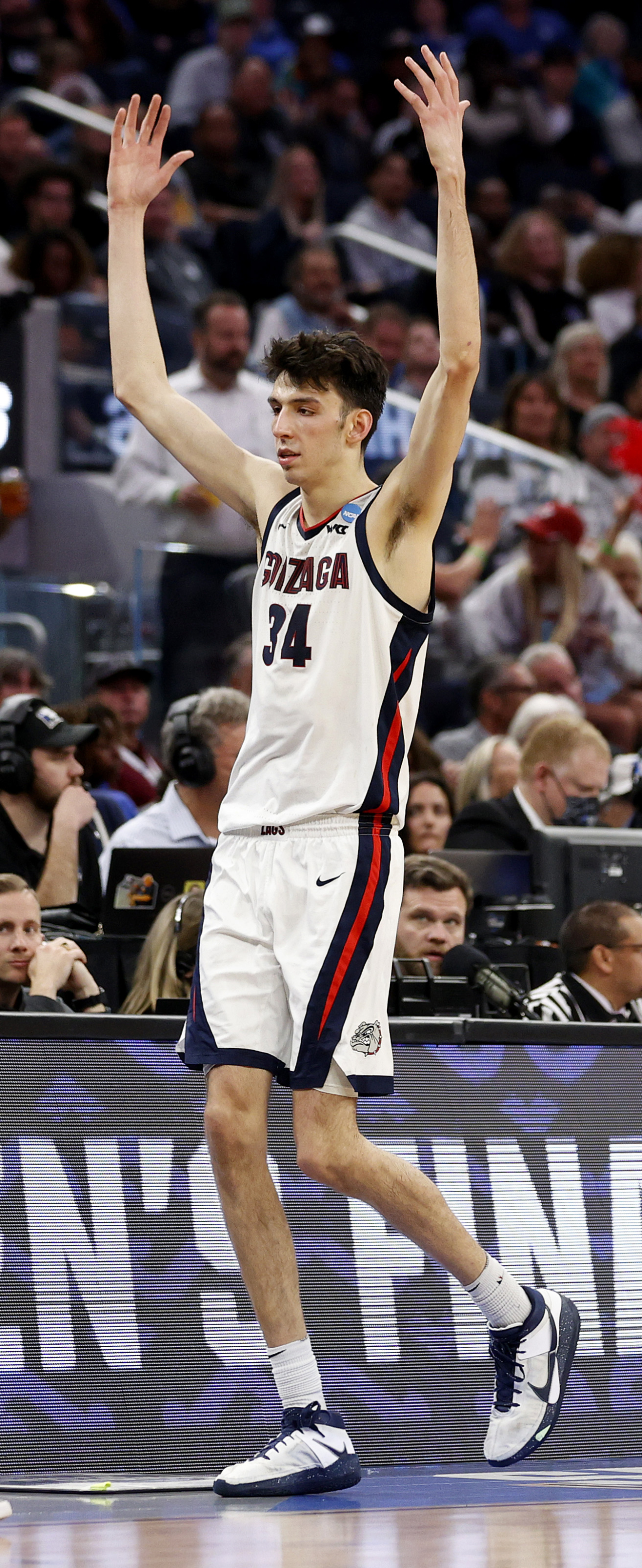 Holmgren and Wembanyama are obviously special cases. Not every one of these future do-it-all giants will hear their names called at NBA drafts, and they surely won't all ascend to stardom. Just like every other player type, some will succeed, and some will flame out. Each player and case will be different, but the point is that a new type now exists.
Players such as Porzingis, Karl-Anthony Towns, and even Jokic and Embiid have been labeled unicorns over the years, but even those stars don't handle the ball and move with the fluidity of youngsters like Holmgren and Wembanyama. That's not to say the pair will be anywhere near as successful as those NBA stars, but they are different.
If Porzingis, Towns, Jokic, Embiid, and two-time MVP Giannis Antetokounmpo represent phases of the big-man evolution spawned by players like Durant, Dirk Nowitzki, and the myriad of rule changes, then Holmgren, Wembanyama, and those who follow arrive as something close to the finished products of that evolution. You'd be hard-pressed to come up with a single 7-footer in NBA draft history who played or moved like them.
The closest comparison might be the Oklahoma City Thunder's Aleksej Pokusevski. Drafted 17th overall in 2020, the Serbian has yet to truly make his mark stateside, but the improving big man does offer a glimpse of this new player type at the NBA level. A 7-footer who's most at home on the perimeter and running the break, Pokusevski still logged 95% of his playing time at either center or power forward last season, according to Cleaning The Glass.
Following a G-League stint midway through his sophomore season, Pokusevski began to show signs of life when he returned to the NBA. Over his last 25 games, Pokusevski averaged 12 points, 6.9 rebounds, and 3.6 assists in less than 28 minutes per contest, shooting better than 52% from 2-point range, nearly 34% from 3-point range (on more than four attempts per game), and 78% from the free-throw line. During that stretch, Pokusevski assisted on more than 19% of his teammates' made field goals.
To illustrate the uniqueness of Poku and this new player type that he, Holmgren, and Wembanyama represent, consider the true 7-footers who've posted an assist rate above 19% in an NBA season. Ask yourself, how many of Chamberlain, Tom Boerwinkle, Rich Kelley, David Robinson, Shaquille O'Neal, Arvydas Sabonis, Vlade Divac, Pau Gasol, Embiid, or Isaiah Hartenstein run pick-and-rolls as the ball-handler, as Pokusevski did on 12.9% of his possessions in 2021-22?
With OKC holding the No. 2 pick in this year's draft, we could see Holmgren and Pokusevski running pick-and-rolls together next season, with either 7-footer interchangeable as the handler, roller, or popper.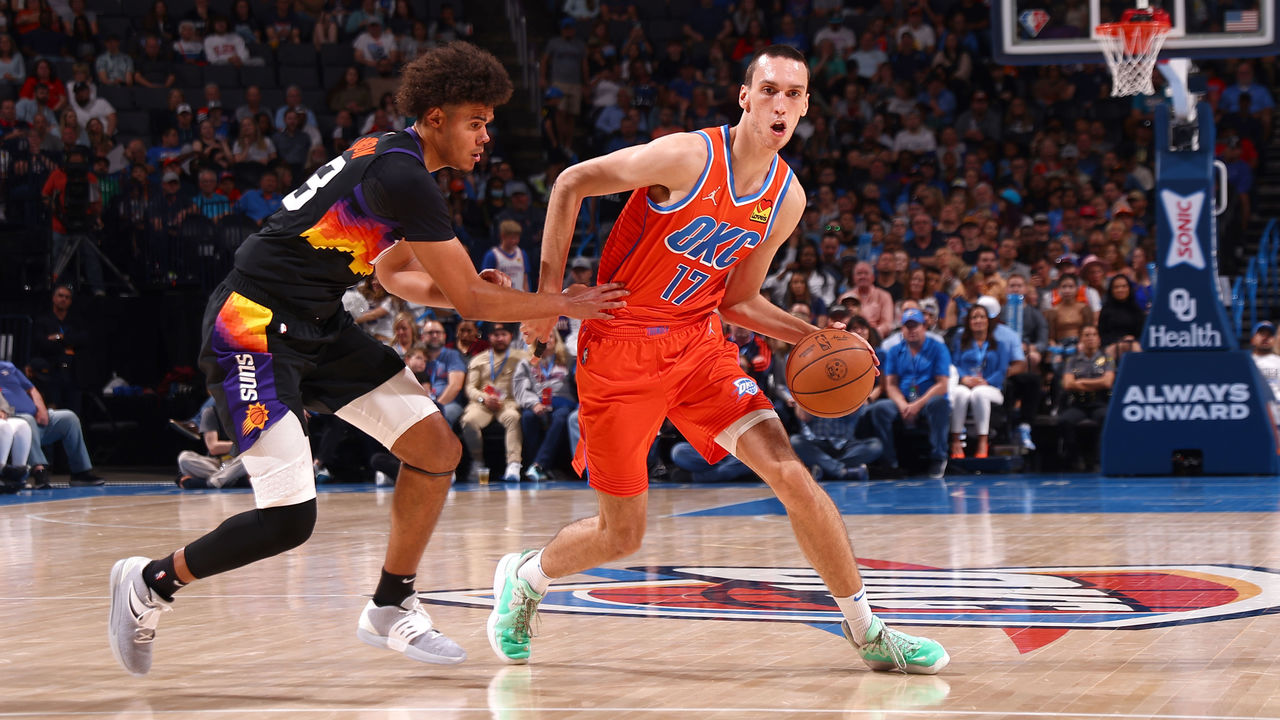 This versatility isn't limited to the offensive end, either, as evidenced by Pokusevski's comfort defending star guards in space, Holmgren's gaudy block rate, or Wembanyama's otherworldly fusion of Durant and Rudy Gobert on defense.
Martin believes the development of these players' offensive skills and their experience with the ball in their hands has manifested itself on the defensive end.
"If you remember bigs like Rik Smits, Greg Ostertag, Bill Wennington - that era of old-school 7-footers - they were heavy-footed guys that would be standing in drop coverage a lot," Martin said. "The thing I notice is the footwork of young bigs today. Because they're more superior in their offensive skills now, I think they're more coordinated and can move their feet better on the defensive end. The offensive experience also helps with their instincts, reaction, and overall connection on the defensive end.
"Shaq wouldn't instinctively know how to defend a guard because he didn't have to work on his own guard skills. A guy like (Wembanyama), defensively, it's a lot easier for him because he knows what his own mindset is when he's running pick-and-rolls, catch-and-shoot, stuff like that."
In a pre-draft media session this week, Holmgren, who's officially designated as a center, discussed his own defensive malleability. "My lateral movement and moving my feet is definitely something I put a lot of emphasis on. I can hold my own playing defense away from the rim as well as next to it," the 20-year-old told reporters, though he did add one important note.
"I've been blessed with certain tools you can't really work on or teach."
Chief among those tools, of course, is simply being 7-feet tall. Holmgren, Wembanyama, Pokusevski, and a bevy of other youngsters out there have fused the natural gift of size, which has been basketball's great unteachable talent since its invention 130 years ago, with the man-made skills that guards used to change the game in the 21st century.
This is what the NBA's 7-footers of the future will look like, and the future is now.
Joseph Casciaro is a senior writer for theScore.
Comments
✕
The NBA is about to take another evolutionary step forward
  Got something to say? Leave a comment below!