5 hoops documentaries we'd love to see
James Devaney / WireImage / Getty
With ESPN's "The Last Dance" whetting the appetite of folks desperate for any sort of sports content, theScore editors joined forces to look back at some of the most captivating narratives that deserve similar treatment to Michael Jordan and the Chicago Bulls dynasty.
We already pitched our best hockey and golf docs in Part 1 and Part 2 of this series. Today, we're looking at five hoops documentaries we'd love to see:
Inside look at Dolan's Knicks
The New York Knicks have been one of the NBA's biggest laughingstocks during James Dolan's ownership tenure spanning over two decades, both on and off the court. From constant front-office turnover - Leon Rose marks the Knicks' 11th different leading basketball executive since 1999 - to alienating free agents and fans with a consistently inferior product, the organization has trended farther away from respectability with every passing year.
In just the last few seasons, we've witnessed Dolan have public feuds with Knicks' alumni Charles Oakley and the team's most high-profile diehard fan, Spike Lee. Dolan's even been known to meddle in basketball affairs, most notably giving the green light on a trade for former No. 1 overall pick Andrea Bargnani that saw the Knicks give up a king's ransom in return.
Given all the dysfunction surrounding the franchise, have you ever wondered what some of the people who've directly worked for Dolan have to say about what the mercurial owner is like? Thankfully, this documentary would gather personal accounts from multiple former players and front-office executives who've had personal interactions with the 64-year-old over the years.
Who was Shaq really?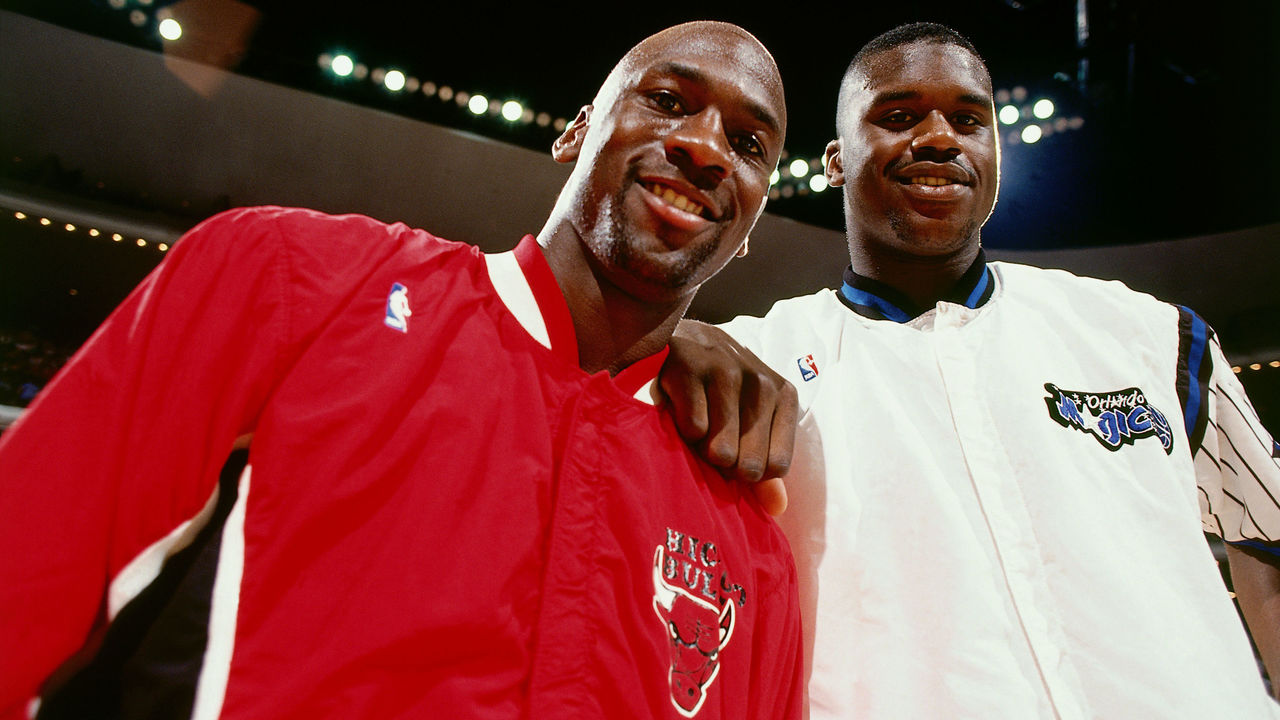 Jordan and LeBron both have legitimate claims to being the greatest player to ever pick up a basketball. However, Shaquille O'Neal is arguably the biggest star the game has ever produced. Even today, nearly a decade removed from his playing days, Shaq may be the most recognizable celebrity on the planet.
"Blue Chips." "Shaq Diesel." "Kazaam." "Shaq-Fu." A million commercial pitches. And, oh, yeah, a two-decade NBA career playing alongside some of the biggest names of his generation, followed by a decade as a studio analyst. The man has essentially been the subject of his own docuseries since entering our lives as an impossibly gifted center at LSU. There is no shortage of footage at the ready.
Ironically, despite being ever present in our lives to this day, the big fella remains unknowable. The man has mastered being a TV character, and everything he does seems to wink toward the audience in recognition of this fact. Look, I'm a police officer! Now I'm a DJ! Isn't it funny to see someone this gigantic somewhere other than a basketball court? The tallest task with a Shaq documentary is going deeper than the surface of his public persona.
TNT's current ongoing series "Shaq Life" is fun, but it still feels like we're watching Superman. One of these days, it would be interesting to reexamine Shaq's incredibly public life as if he were Clark Kent.
The Method to Geno Auriemma's madness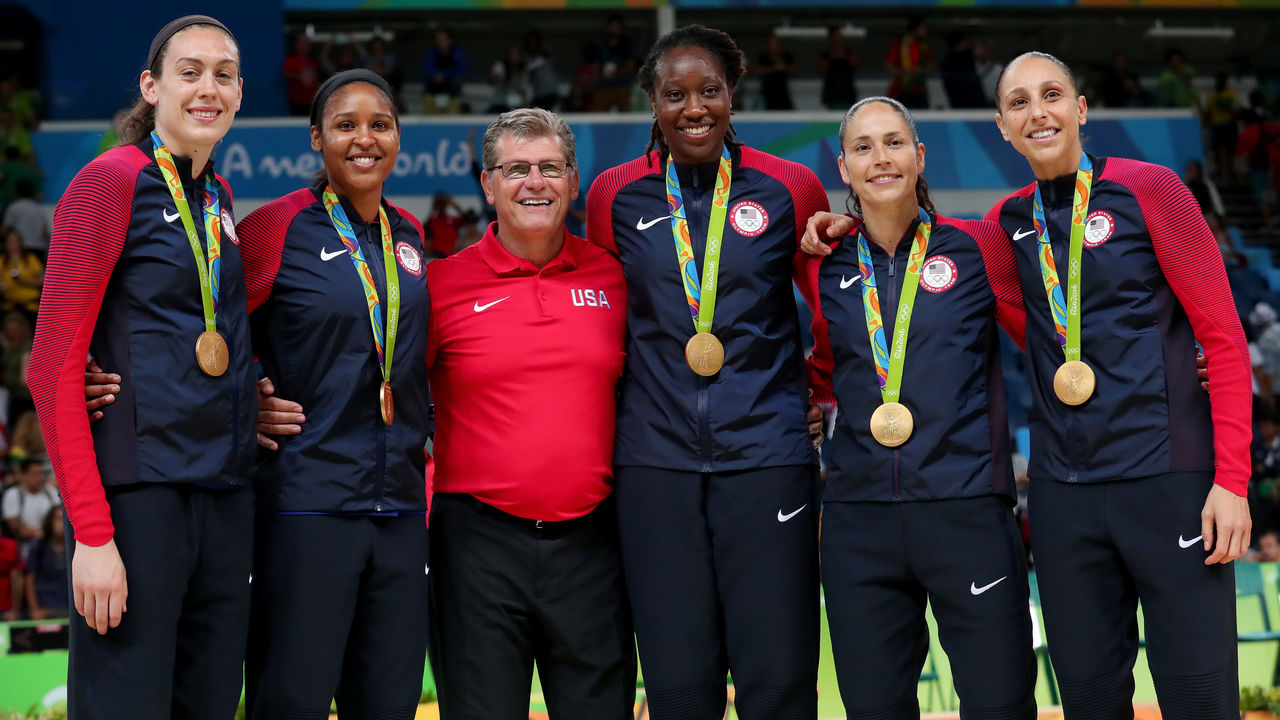 Geno Auriemma is the architect of arguably the most dominant collegiate program of all time. UConn's women's basketball team has gone 1091-142 during his 35-year tenure as head coach, which includes an NCAA Division I record 11 national championships and an 111-game win streak. Auriemma is the fastest coach in college hoops history to reach 1000 wins and has guided the Huskies to six perfect seasons.
The 66-year-old has fought off challenges from some of the game's greatest bench bosses along the way, posting a 14-9 head-to-head record against the legendary Pat Summitt and 38-13 mark versus the recently retired Muffet McGraw. Auriemma's success has extended beyond himself, with 26 of his players moving on to become WNBA first-round picks and a fair share later contributing to USA Basketball's reign atop the world rankings.
But playing for Auriemma and the school's storied program is no easy task. Championship banners hang above the court of the practice facility, reminding each player daily of the expectations at UConn. The Hall of Famer isn't afraid to push anyone's buttons and continually finds ways to challenge every recruit that comes through the pipeline. There's a method to Auriemma's madness, and it's simply not for everyone.
"Playing for UConn was the hardest four years of my life," WNBA MVP Maya Moore told ESPN's Elizabeth Merrill. "I'm weird, though. I loved it."
Behind the scenes of Kawhi's free agency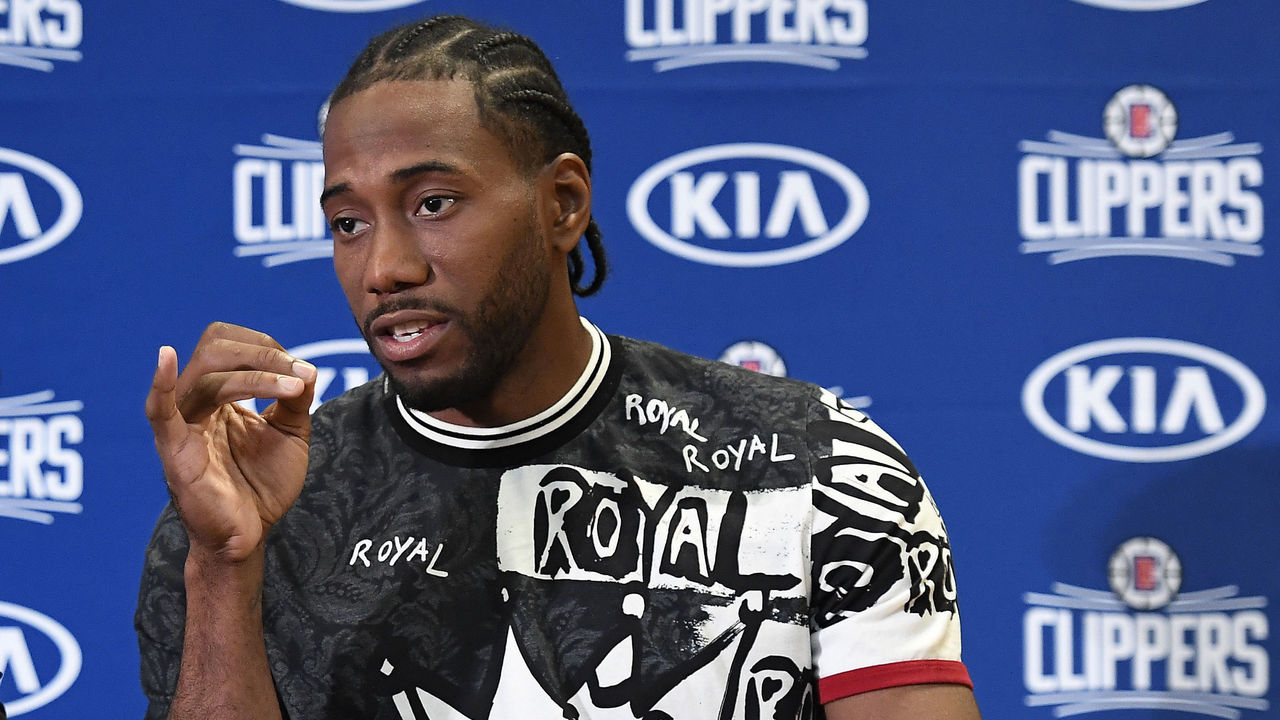 Rarely does a free-agency saga elicit as many questions as Kawhi Leonard's did in the summer of 2019. Fresh off helping the Toronto Raptors capture their first title, Leonard was choosing his next team for the first time in his professional career; what followed was a coast-to-coast chain of chaotic events.
On one particularly hectic day, fans everywhere suddenly learned to track flight maps in hopes of deciphering where Leonard was headed amid reports the Los Angeles Lakers and Raptors were the presumed favorites. Then, a local Toronto news helicopter chased Leonard - or who they strongly assumed was Leonard - on his entire voyage from the airport to the downtown core. Meanwhile, Leonard's uncle was apparently asking for franchise ownership stakes in negotiations.
At some point in a timeline that's still incredibly hazy, Leonard then switched focus to Paul George and convinced him to request a trade so they could team up on the Clippers. The entire journey was unprecedented and a 10-part docuseries, much like "The Last Dance," could shed light on so many unanswered questions.
Behind the scenes of the 1994 NBA Finals
ESPN's 30 for 30 series covered one game of these Finals in Brett Morgen's epic "June 17, 1994," and it was referenced in "Winning Time," which was about Reggie Miller's '90s exploits against the Knicks.
However, the 1994 Finals remain notable on their own. In the first year of Michael Jordan's initial retirement, Patrick Ewing and the Knicks were able to get past the Chicago Bulls and then Miller's Indiana Pacers, advancing to the championship round for the first time in 21 years. On the other side, Hakeem Olajuwon was at the peak of his powers for the Houston Rockets.
In a league that was still dominated by big men, the matchup between Ewing and Olajuwon also came on the 10th anniversary of their first major battle in the NCAA championship game - in which Ewing's Georgetown squad prevailed over Olajuwon's Houston Cougars.
Still, in a series many put an asterisk next to - thanks to Jordan's temporary retirement to play baseball - both teams fought it out over seven games. Beyond the two superstars, characters such as Charles Oakley, Kenny Smith, and Vernon "Mad Max" Maxwell also played a part in the series.
The battle on the court took a surreal backseat in Game 5 due to the O.J. Simpson police chase, with players and fans at Madison Square Garden realizing what was happening on the freeways of Los Angeles - and NBC cutting away from the game. The Knicks won that contest, taking a 3-2 lead back to Houston. As time expired in Game 6, John Starks - who was a beloved figure among New York fans - missed what would have been a series-winning 3-pointer.
Three nights later, Starks shot 2-for-18 as the Rockets won their first title.
Comments
✕
5 hoops documentaries we'd love to see
  Got something to say? Leave a comment below!