Ranking the best one-and-done players ever
Ronald Martinez / Getty Images Sport / Getty
When the NBA changed its draft rules in 2005, it ushered in the era of one-and-done players. The result has been numerous blink-of-an-eye college basketball sensations, with some continuing to star in the pros.
The period between 2006-08 was really something else, with three of the standouts on the ensuing list in this glorious picture:
Here are the best-ever one-and-done college players:
Derrick Rose, Memphis 2007-08
Rose went from Chicago's famed Simeon Career Academy to Memphis. There, he led the Tigers to the national championship game. However, none of that happened according to the NCAA, with the season vacated after Rose was ruled academically ineligible.
John Wall and DeMarcus Cousins, Kentucky, 2009-10
The following year after Rose left, head coach John Calipari departed Memphis for Kentucky, beginning his time there with two top-five recruits: Wall and Cousins. The thunder-and-lightning duo ran roughshod over the SEC, but the Wildcats fell to West Virginia in the NCAA Regionals.
Michael Beasley, Kansas State, 2007-08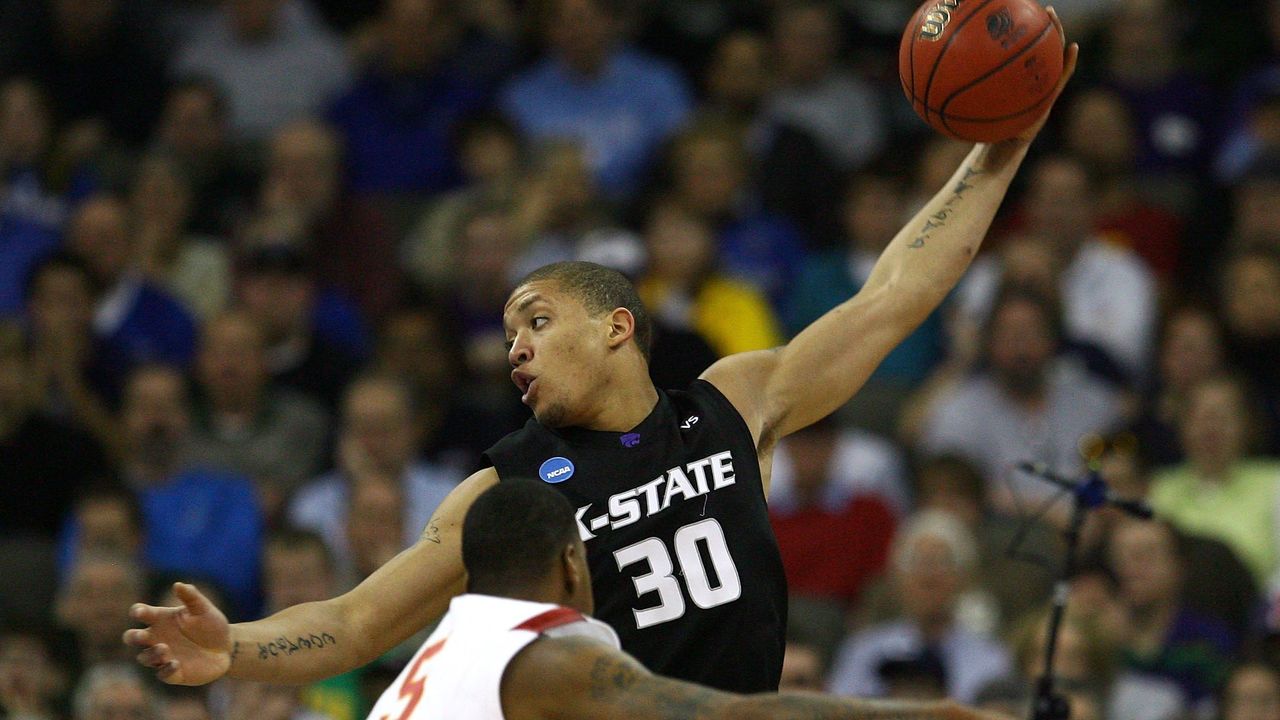 It's easy to forget about Beasley's college dominance, and how highly touted he was going into the NBA. He averaged 26.2 points in 2007-08, leading Division I with 12.4 rebounds per game.
Greg Oden and Mike Conley, Ohio State, 2006-07
The second packaged deal on this list features the pair of freshmen who led the Buckeyes to the 2007 national championship game. While Oden's superb play that season - and subsequent NBA flameout - has been well-documented, Conley was also a crucial part of a 35-4 team.
Trae Young, Oklahoma, 2017-18
Young was lights out during his lone Sooners season. The freshman led the nation in scoring at 27.4 points per game, drilling deep trey after deep trey. Unfortunately, Oklahoma didn't get past the first round of March Madness.
Kevin Love, UCLA, 2007-08
In 2007-08, Love joined forces with sophomore guard Russell Westbrook, leading UCLA to its third straight Final Four. Love's elite performance that season on a veteran squad was noteworthy from a freshman. He posted 22 double-doubles while pacing Division I in total rebounds.
Kevin Durant, Texas, 2006-07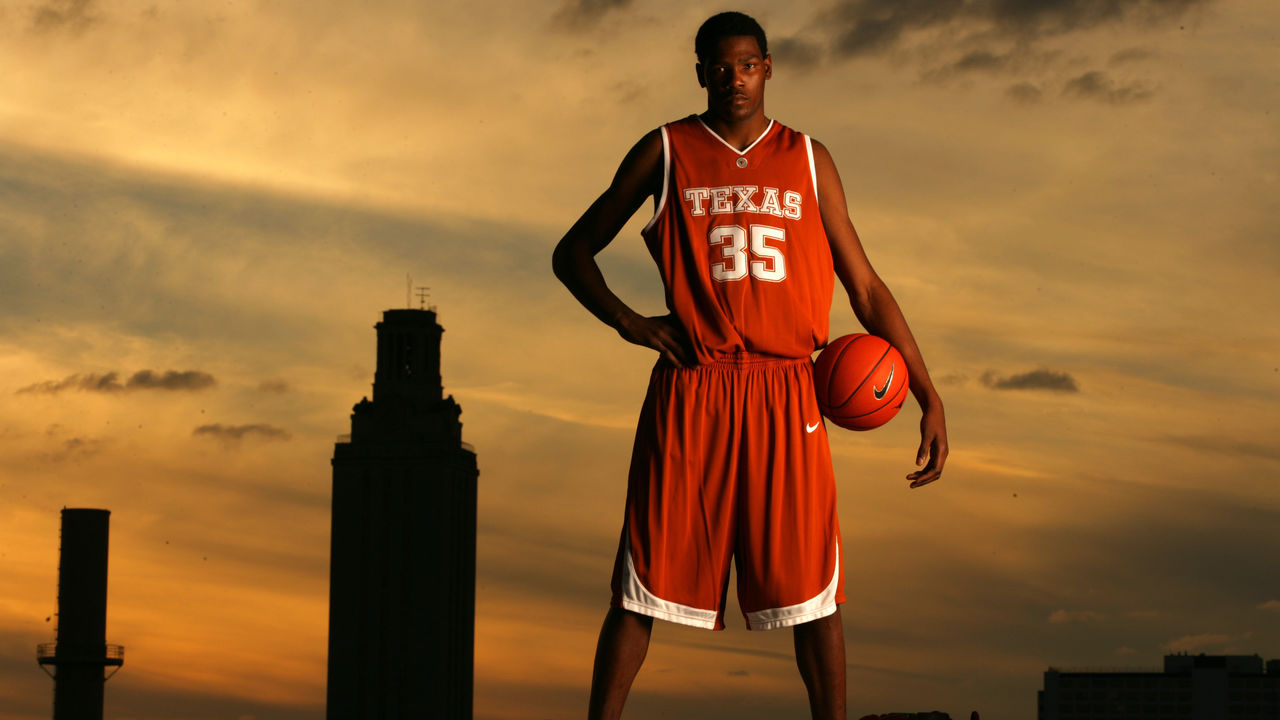 The Portland Trail Blazers selecting Oden over Durant with the No. 1 pick stands out most now. But KD was almost painfully skinny as a college freshman, and he struggled to bench press 185 pounds at that year's combine. However, he was still a top-level talent. He led the Big 12 in scoring and rebounds, logging 11 games with 30-plus points.
Zion Williamson, Duke, 2018-19
Williamson was a force of nature during his lone season at Duke. The Blue Devils failed to convert one of the top recruiting classes ever into a Final Four appearance, but Zion was possibly college basketball's biggest transcendent star since Shaquille O'Neal. He swept all three major awards in 2018-19, taking The Naismith Trophy, the Wooden Award, and AP Player of the Year.
Anthony Davis, Kentucky, 2011-12
In the 2012 national championship game against Kansas, Davis scored six points on 1-of-10 shooting - yet he was the best player on the floor in Kentucky's win. While showcasing himself as a defensive powerhouse, he also grabbed 16 rebounds and blocked six shots. Davis was an analytics dream at a time when that approach was blossoming, leading Division I that season in win shares, PER, and box plus/minus.
Carmelo Anthony, Syracuse, 2002-03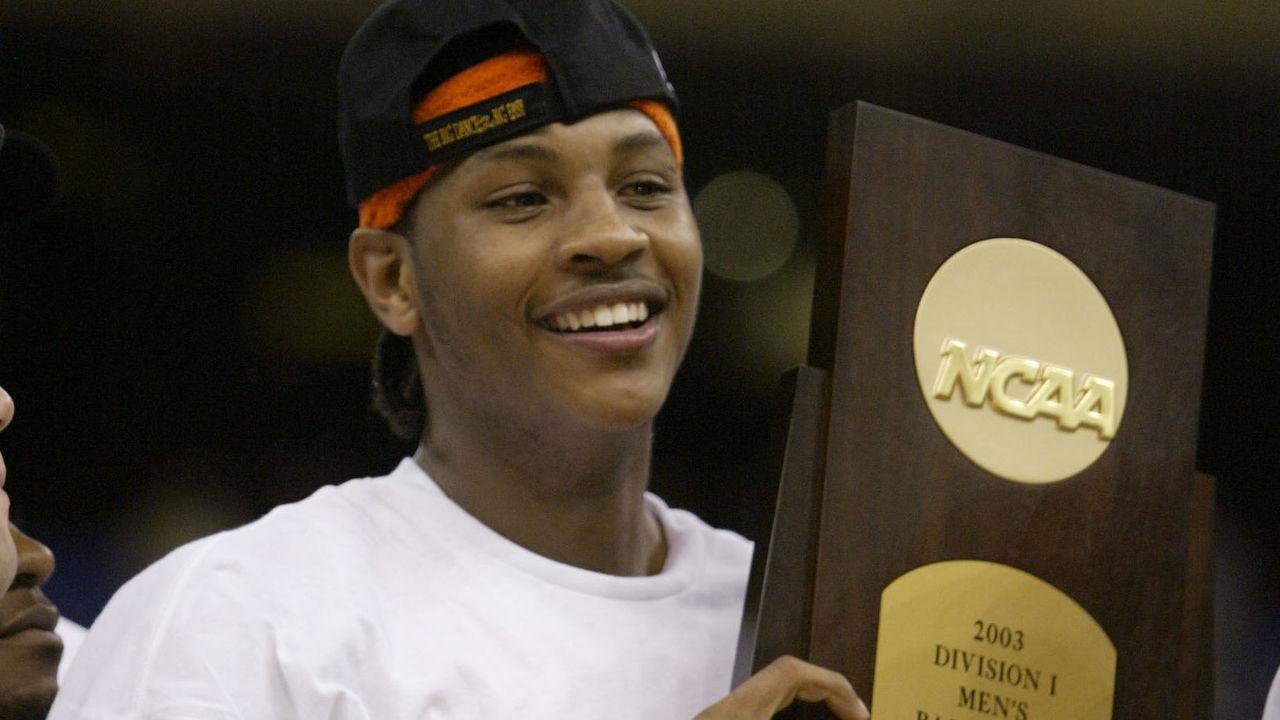 Three years before the NBA outlawed making the jump straight from high school, Anthony could've gone straight to the pros. Instead, he signed with Syracuse and a fairy-tale season commenced.
Melo averaged 22 points and 10 rebounds in 35 games, with his Herculean 33-point, 14-rebound performance in the national semifinal against Texas securing his NCAA Tournament Most Outstanding Player award. Two nights later, he delivered the Orange's only national championship - a moment that remains, hardware-wise, the peak of his basketball career.
Honorable mentions: O.J. Mayo, Shareef Abdur-Rahim, Stephon Marbury
Comments
✕
Ranking the best one-and-done players ever
  Got something to say? Leave a comment below!