For the first time since 1938, there will not be an NCAA Tournament. Without a postseason, we're asking some of the biggest questions that will forever go unanswered.
One year ago this week, Dayton's season ended in Boulder, Colorado, in the first round of the NIT. The Flyers had a solid, if unremarkable, 2018-19 campaign, winning 21 games and finishing third in the Atlantic 10 Conference. In October, when the preseason A-10 poll came out, they were picked to finish third again, receiving just one first-place vote from the 28 head coaches and media members who participated.
The Flyers' best player, sophomore Obi Toppin, was a lightly recruited 6-foot-9 forward out of New York. Their second-best player, junior Jalen Crutcher, was a point guard from Memphis who was passed over by his hometown school. Dayton's coach, Anthony Grant, was highly successful at VCU a decade ago but made only one NCAA Tournament in his last eight seasons as a bench boss at Alabama and Dayton.
Five months after the preseason A-10 poll's release, those pieces evolved into the key elements of a bona fide national championship contender.
When the NCAA announced the cancelation of its tournament last Thursday, few teams lost more than Dayton. The Flyers were in line to earn their first No. 1 seed. We'll never know what that might have meant. Would Dayton's historically great offense have shredded opposing defenses en route to the Flyers' first Final Four appearance since 1967? Would Toppin, who led the nation in dunks and averaged 20 points and 7.5 rebounds per game, have been the face of March? Would Grant, who recorded his only NCAA Tournament win as a head coach in 2007 after VCU upset Duke, have provided the steady leadership necessary to win six games over three weekends?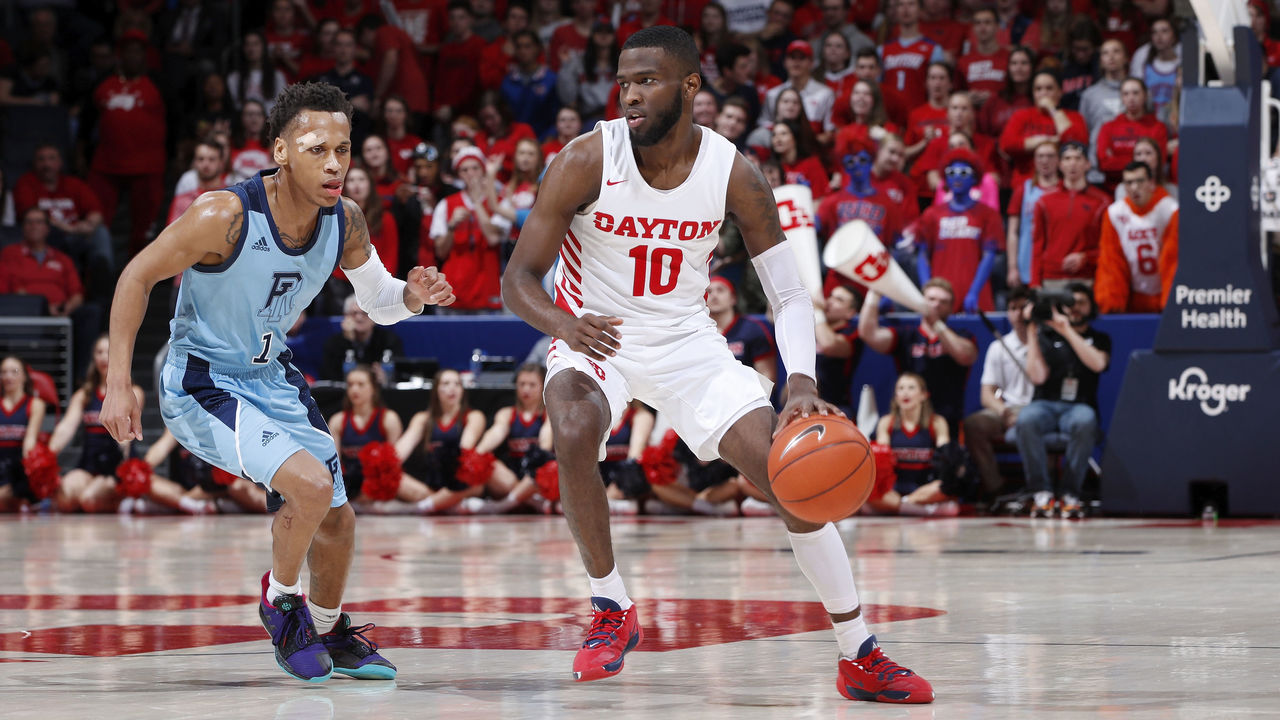 With the season over and no chance at closure, all we can do is appreciate what Dayton was able to do in the regular season.
The Flyers were the only team in the country that did not lose a game in regulation this season. At 29-2, Dayton's only losses came in overtime at neutral sites: to Kansas in the Maui Invitational, and to Colorado at the Chicago Legends event.
In the A-10, the ninth-best conference in the country (per KenPom), Dayton went 18-0, winning 11 of those games by double digits. The last team to go undefeated in the A-10 regular season was George Washington in 2006. The conference schedule was only 16 games that season.
The Flyers were one of only two teams to go undefeated in conference play this year. The other, New Mexico State, played in the 24th-toughest conference.
As for Dayton's historically great offense, the team posted some numbers we might not see again soon. After ranking second in 2-point field-goal percentage in Grant's first two seasons, the Flyers led the country in that category this year by making 62.3% of their 2-point attempts. Four players - Toppin, Trey Landers, Ryan Mikesell, and Ibi Watson - attempted more than 100 shots inside the arc and made more than 60% of them. It's a strong reminder that there was more to this team than a soon-to-be NBA lottery pick.
In the KenPom era (2002-present), only one team - 2015-16 Belmont - made a higher percentage of its 2-point attempts. But Belmont didn't have the defense Dayton began to show late this season.
Highest team 2-point field-goal percentages in a season since 2001-02
(Source: KenPom.com)
| Team | Year | 2P% |
| --- | --- | --- |
| Belmont | 2015-16 | 62.6% |
| Dayton | 2019-20 | 62.3% |
| Belmont | 2017-18 | 61.7% |
| Gonzaga | 2018-19 | 61.4% |
| Belmont | 2016-17 | 60.9% |
| Samford | 2001-02 | 60.3% |
| Air Force | 2003-04 | 59.8% |
| Air Force | 2002-03 | 59.7% |
| Dayton | 2017-18 | 59.5% |
| Dayton | 2018-19 | 59.5% |
The Flyers finished the year 38th in adjusted defensive efficiency but were starting to play at a championship level on that end of the floor. They held six of their final eight opponents below one point per possession. In its last game against a team close to the NCAA Tournament bubble, Dayton thrashed Rhode Island 84-57 on the Rams' home court.
And then, of course, there was Toppin.
There was an aura about Toppin every time he took the court. He didn't run like anyone else - he glided and bounced, moving side to side and down the floor in a fluid rhythm. His pregame warmup routines would include dunks no one else would even attempt. Game after game, he found ways to crack the defense, catching the ball in positions where opponents had no choice but to watch him dunk. (Grant deserves credit for this as well, designing an offense that was as hard to stop as any in the country this season.)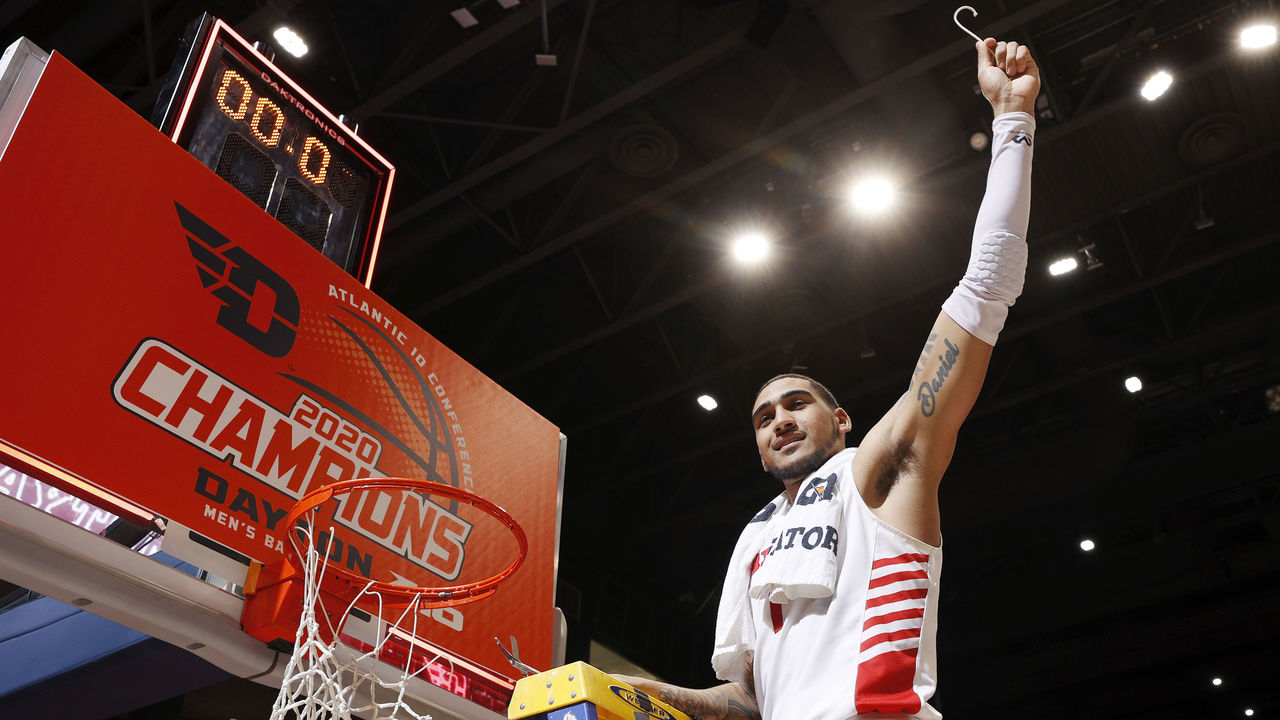 Toppin's final five games were memorable for their dominance. He averaged 23.4 points and 6.6 rebounds. He made 37-of-52 (71.2%) of his 2-point attempts, and 7-of-13 of his threes. According to barttorvik.com, which keeps data on dunks, he fired down 24 slams in a span of five games. (For the season, Toppin dunked 107 times.)
The Flyers would have had to win three games in Brooklyn last week to claim the A-10 crown, the first of which would have taken place last Friday against Massachusetts or VCU. Three wins there would have almost guaranteed a No. 1 seed, first- and second-round games in Cleveland, and likely a Sweet 16 appearance back in New York. There, had Dayton made the Elite Eight, Toppin would have had a chance to punch his ticket to the Final Four not far from where he grew up.
All of that is now fodder for the imagination.
Mark Cooper is theScore's NCAA writer.