In a college basketball season largely defined by parity, the top five teams in the country have dominated the month of February.
Kansas, Baylor, Gonzaga, San Diego State, and Dayton have gone a combined 33-3 this month, boosting their resumes as the NCAA Tournament approaches.
That's why, one month after theScore's first bracket projection, our top seeds remain the same. Kansas, Baylor, Gonzaga, and San Diego State are still holding their No. 1 spots - for now.
At 27-1, the Aztecs have a narrow edge over Dayton for the fourth No. 1 seed with two weeks until Selection Sunday. Maryland and Florida State are also in contention for a 1-seed if SDSU slips up again. The Aztecs will end their regular season on Saturday at Nevada.
Barring a surprise slide, Kansas, Baylor, and Gonzaga are in good shape to retain their spots.
Here are some other notes before we get to the full projections:
• One month ago, the last four teams in were Virginia, Oklahoma, Minnesota, and Memphis. Since then, the Cavaliers have strengthened their resume. The Sooners remain very much on the bubble, moving out of a play-in game with their win over Texas Tech this week. The Golden Gophers and Tigers have fallen off. Both of those teams will have no room for error down the stretch.
• Automatic bids were decided by conference standings at the end of Thursday's games. The teams in bold were given automatic bids in these projections.
• With conference tournaments starting next week, it's bid-stealing season. A bid-stealer is a team that wouldn't be projected to earn its at-large bid but wins an automatic bid by virtue of its conference tournament. Potential bid-stealing conferences: The Southern Conference (if any team except East Tennessee State wins), the AAC (if any school except Houston, Wichita State, or Cincinnati wins), the Missouri Valley Conference (if any side except Northern Iowa wins), and the Atlantic 10 (if any squad except Dayton or Rhode Island wins).
• The hardest team to evaluate? UCLA. The Bruins (18-11) have lost to Cal State Fullerton, Washington State, and Hofstra, and at one point were just 12-11 overall. But they won their sixth consecutive game on Thursday and are now tied for first in the Pac-12 standings. Their NET rating of 76 makes it hard to include them in the field, but if Mick Cronin's team can close out the schedule strong against Arizona and USC, it could complete one of the more remarkable in-season turnarounds in recent memory.
• Here's a look at the bubble entering the weekend. USC and Mississippi State are hanging onto the last two spots in our field over Arkansas and Providence. With two SEC teams straddling the cut line, the Bulldogs' head-to-head sweep of the Razorbacks in the regular season makes the difference.
| Last four byes | Last four in | First four out | Next four out |
| --- | --- | --- | --- |
| Oklahoma | Rutgers | Arkansas | Purdue |
| Utah State | Stanford | Providence | Richmond |
| Arizona State | USC | NC State | Alabama |
| Rhode Island | Mississippi State | UCLA | Texas |
Now, let's get to the matchup projections.
Midwest Region - Indianapolis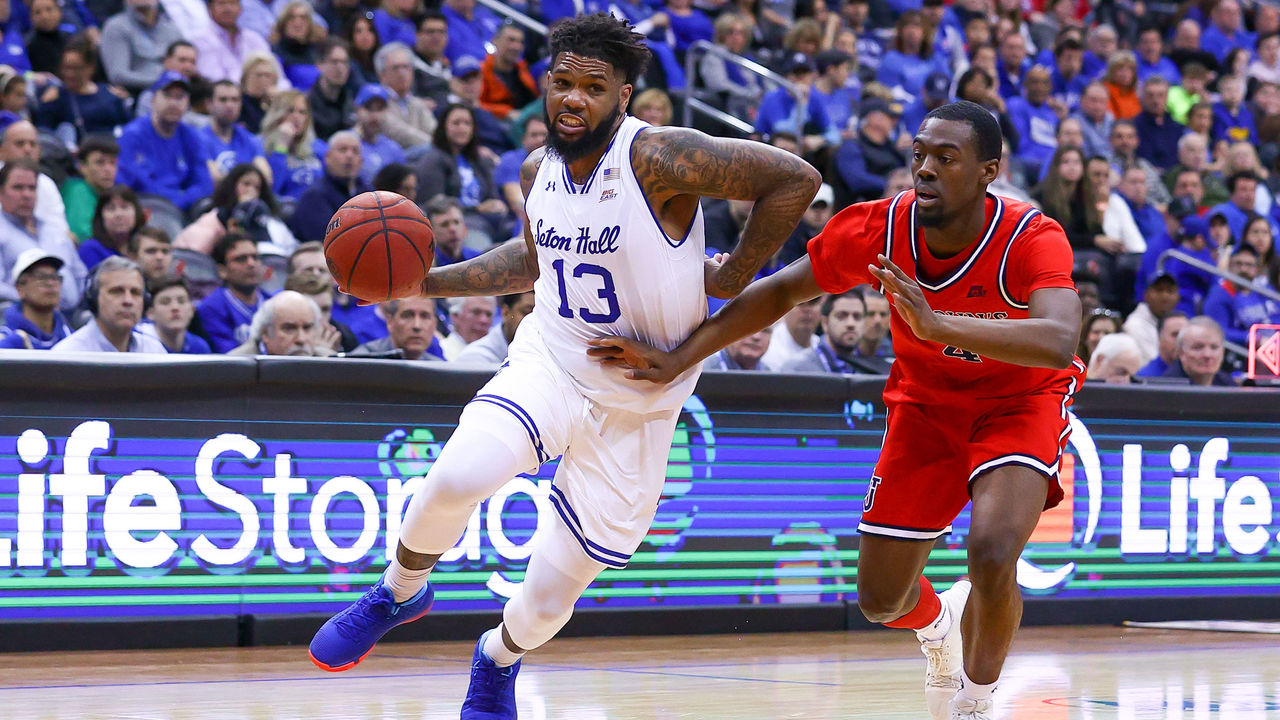 (In Omaha)
1. Kansas (25-3)
16. Prairie View A&M (16-11) / North Carolina A&T (15-14)
8. Saint Mary's (24-6)
9. Illinois (19-9)
(In Omaha)
5. Ohio State (19-9)
12. Yale (20-6)
4. Louisville (23-6)
13. North Texas (19-10)
(In Albany)
6. Arizona (19-9)
11. East Tennessee State (26-4)
3. Seton Hall (20-7)
14. Colgate (22-8)
(In Greensboro)
7. Butler (19-9)
10. Wichita State (21-7)
2. Maryland (23-5)
15. Hofstra (22-8)
East Region - New York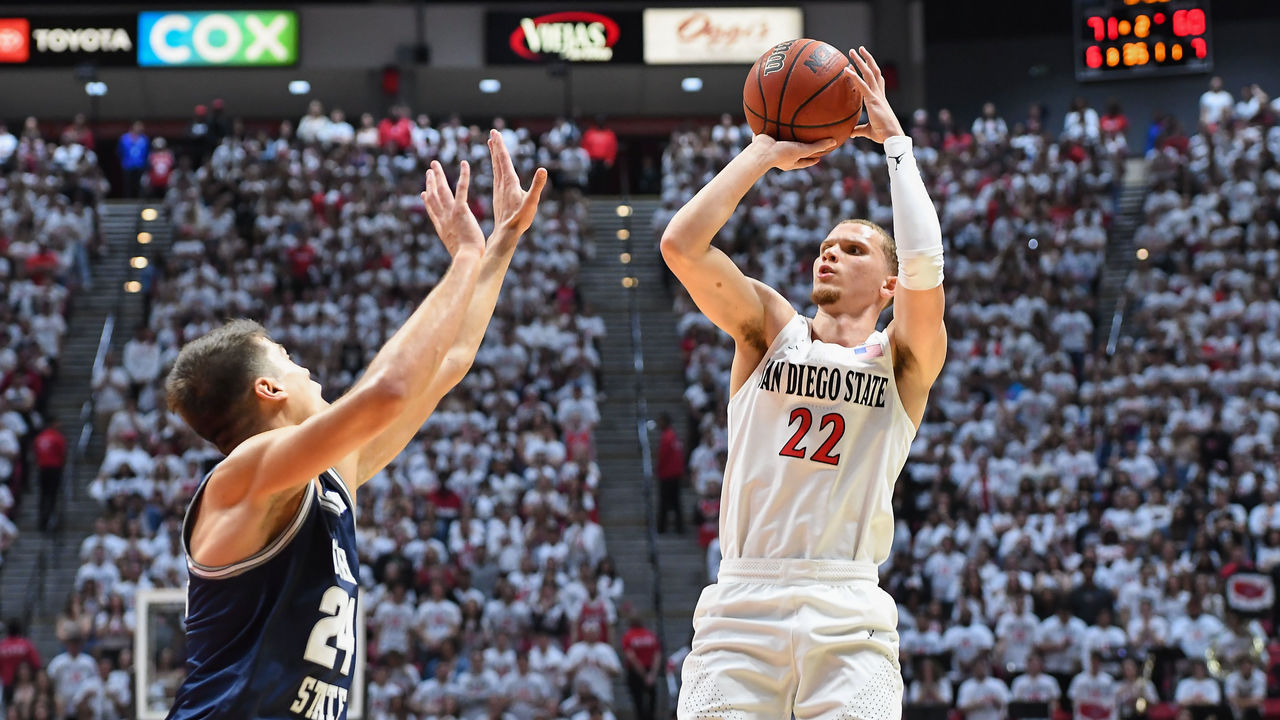 (In Sacramento)
1. San Diego State (27-1)
16. Radford (20-9)
8. Florida (18-10)
9. Virginia (20-7)
(In Tampa)
5. BYU (23-7)
12. USC (20-9) / Mississippi State (18-10)
4. Penn State (21-7)
13. Vermont (22-7)
(In Albany)
6. Michigan (18-10)
11. Cincinnati (18-9)
3. Villanova (22-6)
14. Wright State (24-6)
(In Cleveland)
7. Iowa (19-9)
10. Oklahoma (17-11)
2. Dayton (26-2)
15. South Dakota State (22-9)
South Region - Houston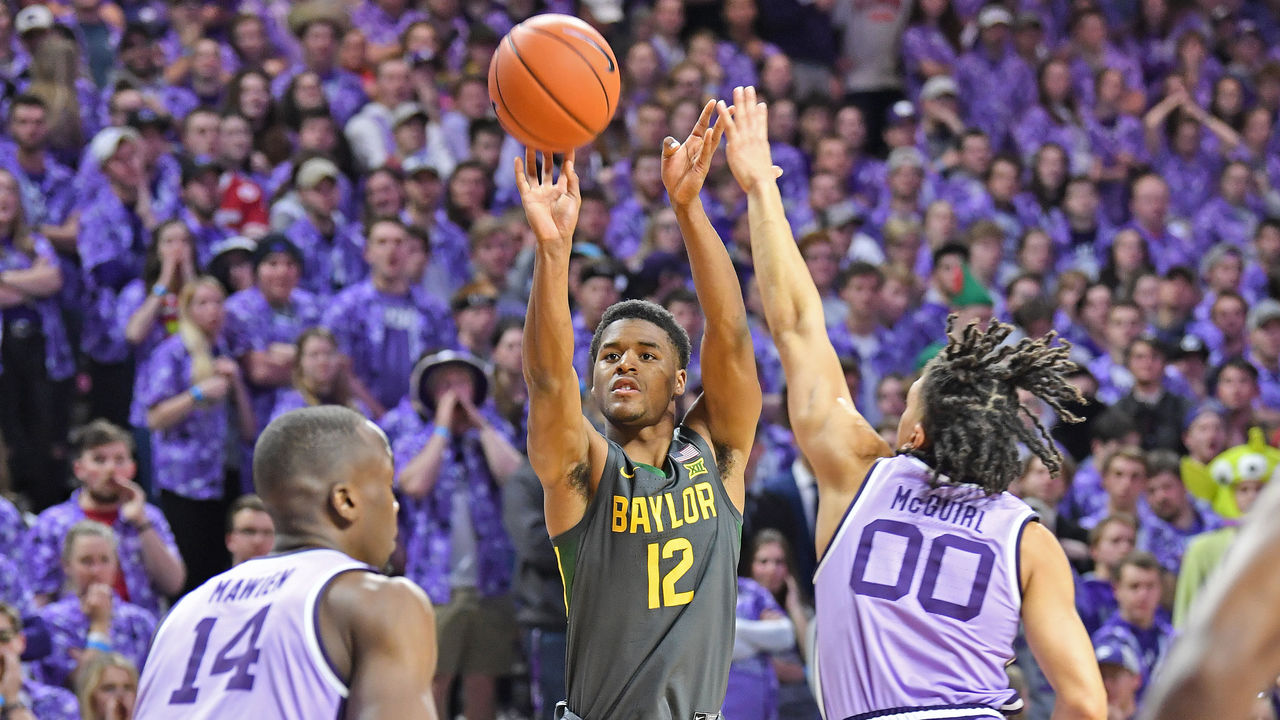 (In St. Louis)
1. Baylor (25-2)
16. St. Francis (Pa.) (20-8) / Siena (16-10)
8. LSU (19-9)
9. Xavier (18-10)
(In Sacramento)
5. West Virginia (19-9)
12. Liberty (27-3)
4. Michigan State (19-9)
13. Stephen F. Austin (25-3)
(In St. Louis)
6. Wisconsin (18-10)
11. Rhode Island (20-7)
3. Creighton (22-6)
14. Bowling Green (21-7)
(In Tampa)
7. Marquette (18-9)
10. Arizona State (19-9)
2. Florida State (24-4)
15. Little Rock (20-9)
West Region - Los Angeles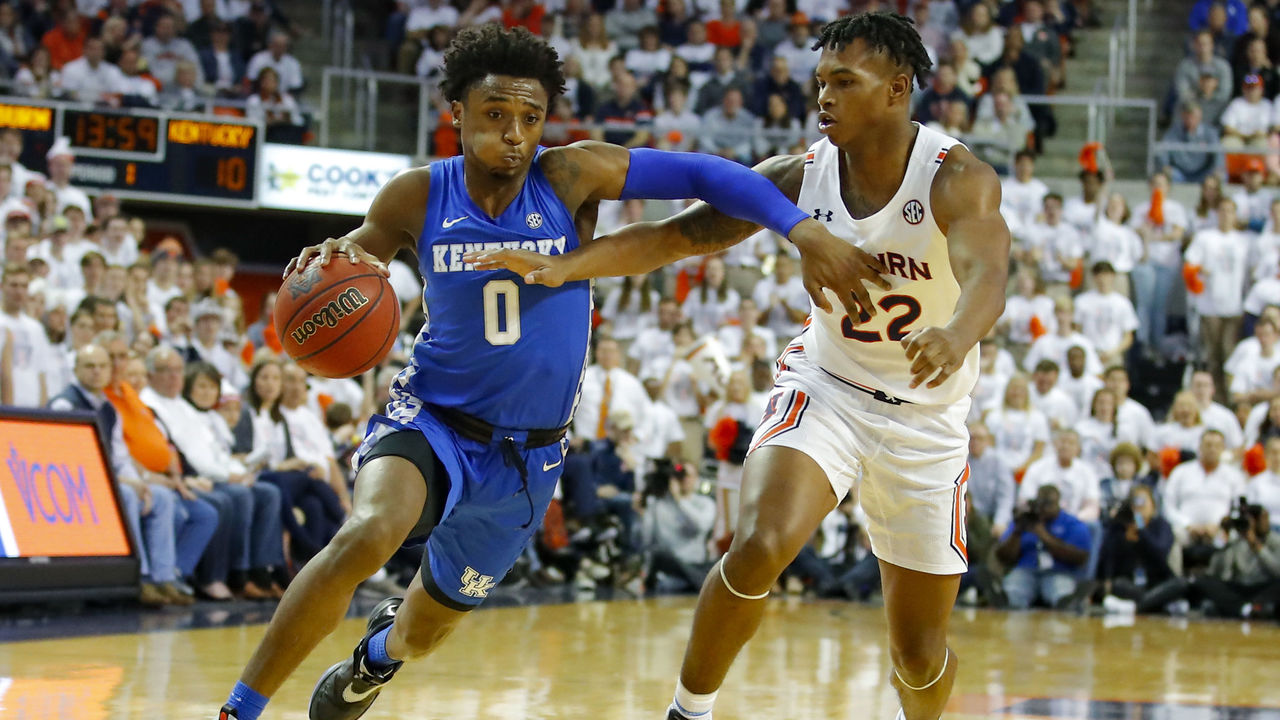 (In Spokane)
1. Gonzaga (28-2)
16. Austin Peay (20-10)
8. Texas Tech (18-10)
9. Indiana (18-10)
(In Spokane)
5. Auburn (24-4)
12. Northern Iowa (24-5)
4. Oregon (22-7)
13. New Mexico State (23-6)
(In Cleveland)
6. Houston (21-7)
11. Rutgers (18-11) / Stanford (19-9)
3. Kentucky (23-5)
14. UC Irvine (20-10)
(In Greensboro)
7. Colorado (21-8)
10. Utah State (23-7)