The number of quality programs in the SEC has increased dramatically in the last couple of seasons, which has unsurprisingly coincided with many schools making strong head coaching hires.
From 2009 to 2017, no more than five SEC teams made the NCAA Tournament in a single season. In 2009, 2013, 2014, and 2016, it was a three-bid league.
But 12 of the 14 programs have changed head coaches during the last five years - Tennessee (Rick Barnes), Auburn (Bruce Pearl), and LSU (Will Wade) are among a few who have benefited - and the conference put eight teams in the NCAA Tournament in 2018 before following with seven this past season.
Now, four schools - Arkansas (Eric Musselman), Alabama (Nate Oats), Vanderbilt (Jerry Stackhouse), and Texas A&M (Buzz Williams) - have first-year head coaches in 2019-20.
Here's your SEC preview as conference play approaches:
theScore's projected order of finish (last year in parentheses)
1. Kentucky (T2)
2. Florida (8)
3. Auburn (T4)
4. Tennessee (T2)
5. LSU (1)
6. Arkansas (T9)
7. Georgia (13)
8. Mississippi (T6)
9. Mississippi State (T6)
10. Missouri (12)
11. Alabama (T9)
12. Vanderbilt (14)
13. South Carolina (T4)
14. Texas A&M (11)
5 key questions
Will Kentucky have the shooting to play deep into March?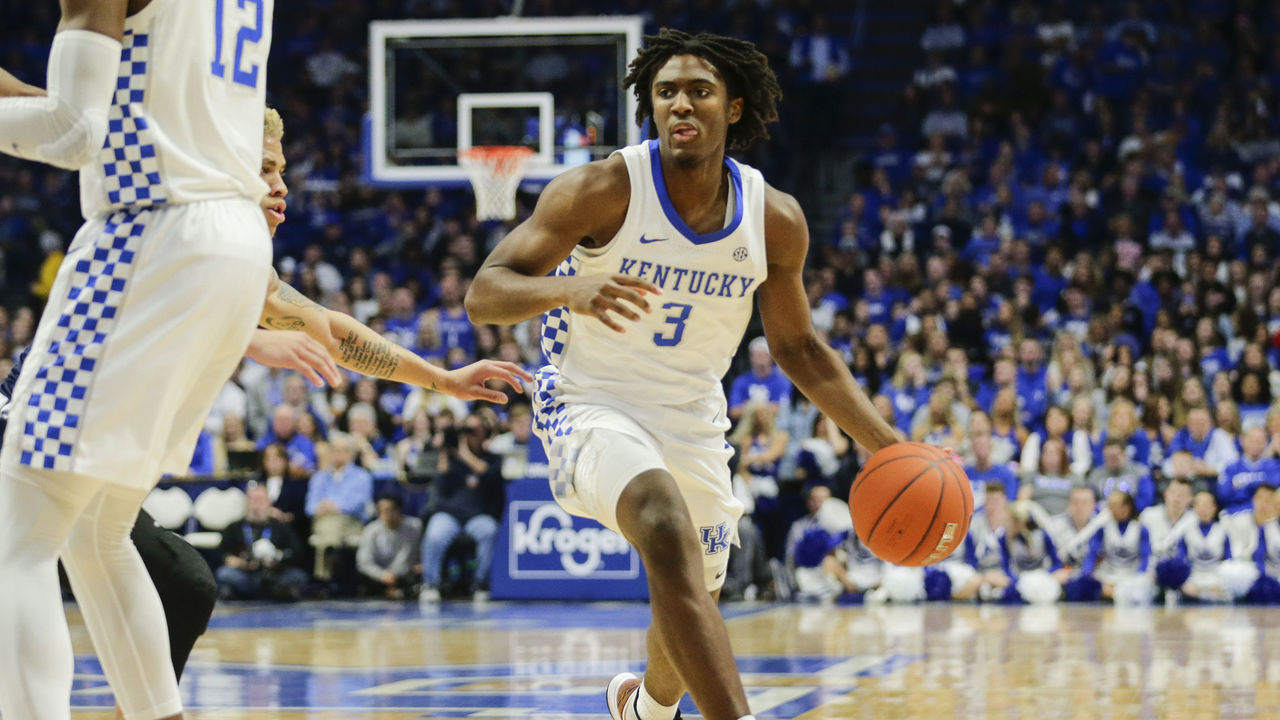 When Kentucky lost to Evansville by a score of 67-64 on Nov. 12, the Wildcats were outscored 27-12 from behind the 3-point line. No Kentucky player made more than one trey. It wasn't the only reason UK was stunned at home - it was also outrebounded - but it was a factor.
Kentucky hasn't lost since that game, though it won't face another major test until it plays Ohio State on Dec. 21. The Wildcats have been solid defensively against mid-major foes, and excellent at getting to the free-throw line.
But as we look ahead to conference play and March, one of the pressing questions about this team is its ability to shoot.
Kentucky has made just 29% of its threes this season, which ranks 292nd in the country, according to KenPom. Through eight games, freshman Tyrese Maxey is the only player on the roster with 10 made 3-pointers; he has 11, but on a 31.4% shooting clip. Sophomore Immanuel Quickley (37.5%) is the only player shooting better than 35% from deep.
The Wildcats have gotten just 17.4% of their points from beyond the arc, which ranks 350th of 353 Division-I teams.
Florida has the pieces, but does it have the offense?
The addition of 6-foot-10 transfer Kerry Blackshear from Virginia Tech was supposed to turn Florida into a legitimate Final Four contender. Blackshear, sophomores Andrew Nembhard and Keyontae Johnson, and the No. 8 incoming recruiting class (according to 247Sports) looked like a top-10 team on paper.
Three early-season losses have tempered expectations, as the Gators' offense appears to be a work in progress.
Florida was held below a point per possession in those defeats to Florida State, UConn, and Butler. Like Kentucky, Florida hasn't shot the ball well. Nembhard, UF's leading returner in minutes, has a 43.2 effective field-goal percentage through nine games.
In Mike White's first four seasons in Gainesville, his teams had a top-40 offense in terms of efficiency just once. That squad reached the Elite Eight. This one has a ways to go to get there.
How will Tennessee and Auburn handle roster turnover after historic seasons?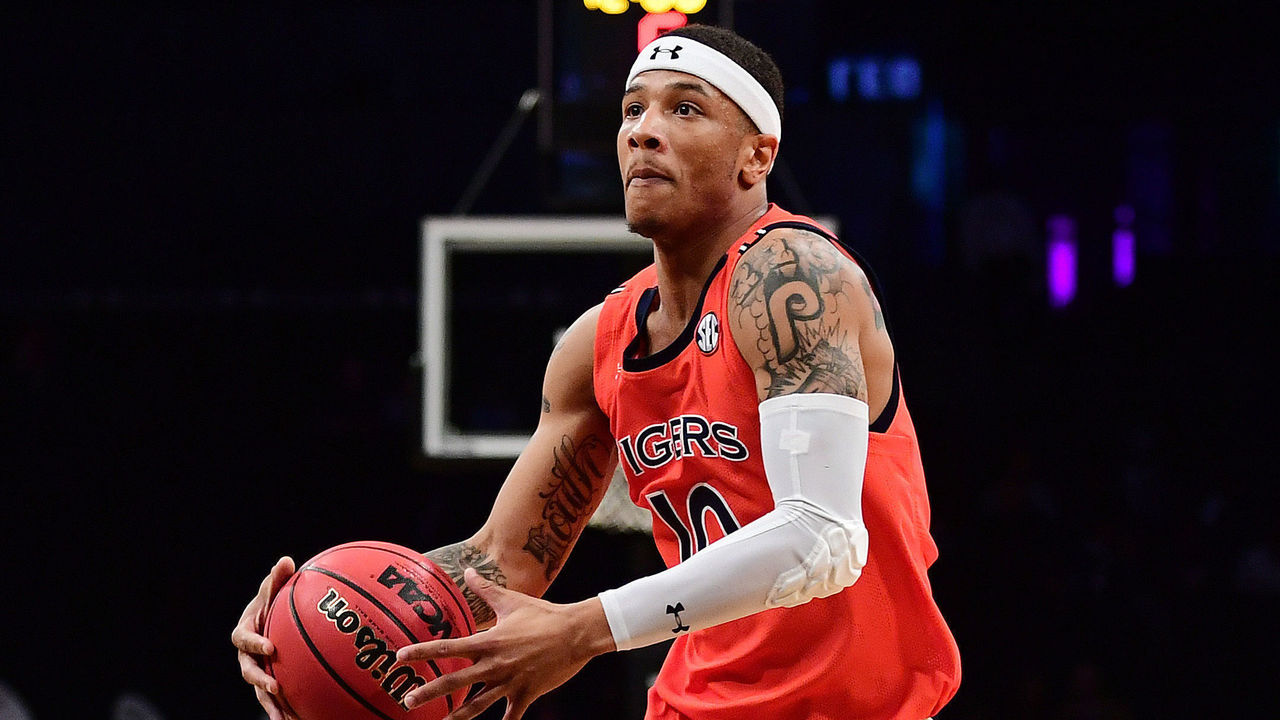 Auburn won a program-record 30 games last season and reached its first Final Four. Tennessee matched a program record with 31 victories and hit No. 1 in the AP Top 25 for the second time in its history.
The rise of the Tigers and Volunteers elevated the SEC's basketball profile, but both schools had to deal with roster turnover this offseason.
Auburn's top three players - Jared Harper, Bryce Brown, and Chuma Okeke - moved on, and Tennessee's top trio of Grant Williams, Admiral Schofield, and Jordan Bone did the same.
So far, so good. The Tigers are one of five undefeated teams remaining in Division-I. Samir Doughty, who started 27 games a year ago, has emerged as a lead option, averaging 18.5 points and 4.4 rebounds per game.
Tennessee already owns impressive wins over Washington and VCU. Last year, the Volunteers were one of the nation's best offensive teams, but they're doing it with defense this season, limiting opponents to a 41.1 effective field-goal percentage. The cupboard wasn't bare, either, as seniors Lamonte Turner and Jordan Bowden played major minutes for last year's Sweet 16 team.
Will Isaiah Joe break all of Arkansas' 3-point records?
Whether Arkansas' 8-1 start to the season is legitimate or not, the Razorbacks are worth monitoring because of Joe.
The 6-foot-5 sophomore set a school record last season by attempting 273 shots from beyond the arc for an average of more than eight per game. He also tied an SEC freshman record by making 113 of them.
With a year's experience and a new coach, Joe has somehow increased his volume. He attempted 90 threes in Arkansas' first nine games for a clean 10 per contest. That number leads all players in power conferences. (It helps that Musselman doesn't take Joe out very much - his 38 minutes per game rank fifth in Division-I.)
Can Anthony Edwards take Georgia to the postseason?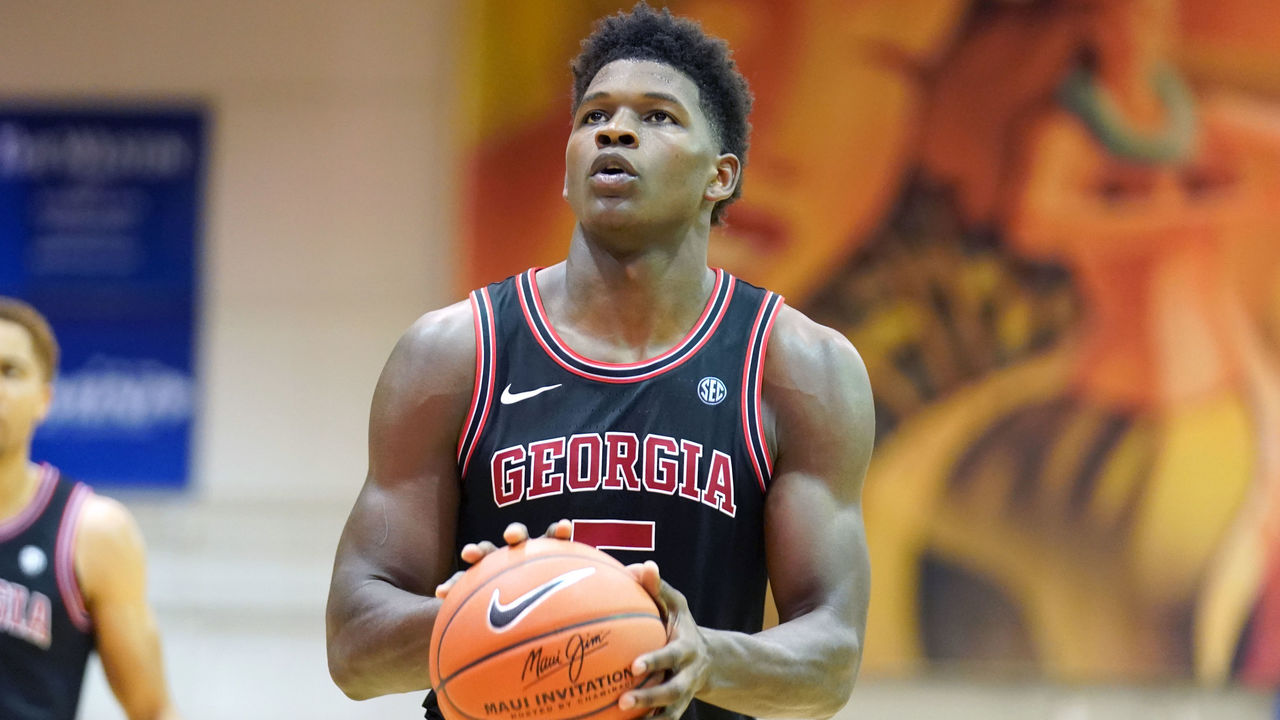 In Edwards' sixth college game, he scored 37 points (on 26 shots) against Michigan State. Georgia lost, but Edwards' talents were obvious.
The Bulldogs have to hope that doesn't turn out to be the story of their season.
Edwards, a five-star recruit and the centerpiece of the No. 10 freshman class, is averaging 20.6 points and 5.4 rebounds per game. Georgia's offense as a whole has been solid, too. The Bulldogs play fast but also score efficiently. They are shooting 57% from inside the arc and are a top-25 offensive-rebounding team.
But they haven't done much to build an NCAA Tournament resume in nonconference play. Georgia is 0-2 against likely tournament teams Dayton and Michigan State, and 6-0 against the rest. It has one more nonconference game against a top-50 KenPom team (Memphis), but the Bulldogs are leaving most of their work for SEC play.
That could end well, though. With four freshmen among the top eight players in minutes, Georgia should get better over the course of the season. But this is also a program that went 2-16 in conference play in Tom Crean's first year. If the Bulldogs don't beat Memphis, one has to wonder if the nonconference schedule will work against them come March.
More in this series
ACC preview (Friday, Dec. 13)
Big East preview (Monday, Dec. 16)