Last season was a disaster for the Pac-12.
For much of the year, there was a question of whether the conference would have even two teams in the NCAA Tournament. Washington was the only sure bet, while the conference's top hoops programs, Arizona and UCLA, went a combined 34-31. KenPom's conference ratings had the Pac-12 ranked seventh, behind the other five "power" conferences and the AAC.
Three Pac-12 teams eventually made the field of 68, but they were seeded No. 9 (Washington), 11 (Arizona State), and 12 (Oregon).
Oregon, which got hot late in the season and won the conference tournament, saved some face for the Pac-12 by reaching the Sweet 16, in which it lost to eventual champion Virginia by only four.
It's safe to say that things can only get better in 2019-20. And they should.
Arizona is back in the top 25, Oregon has a strong squad, and Colorado is a team on the rise. Here's your Pac-12 preview with conference play just a few weeks away:
theScore's projected order of finish (last year in parentheses)
1. Oregon (T4)
2. Arizona (T8)
3. Colorado (T4)
4. Washington (1)
5. Stanford (T8)
6. Arizona State (2)
7. Oregon State (T4)
8. USC (T8)
9. Utah (3)
10. UCLA (7)
11. Washington State (11)
12. California (12)
5 key questions
Between Oregon and Arizona, does a legitimate national contender emerge?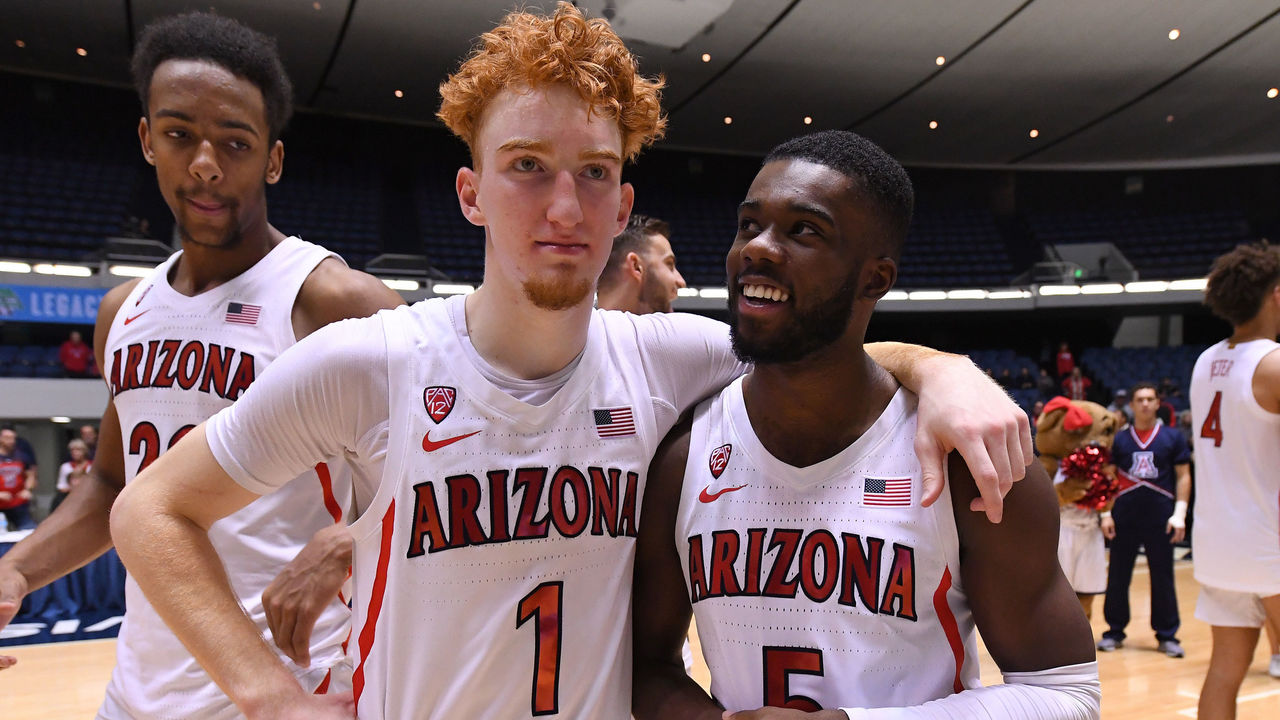 Oregon lost five of its top seven contributors in terms of minutes played but brought in a solid recruiting class and a couple of transfers, and it returned arguably its most important piece in senior guard Payton Pritchard.
Pritchard, who was on Oregon's Final Four team as a freshman, has elevated his role in the Ducks' offense from being a significant piece to the major contributor. In Oregon's first nine games, he has averaged 18.8 points, 6.1 assists, and 4.2 rebounds.
Head coach Dana Altman has surrounded Pritchard with quality shooters, none who fit that bill more so than New Mexico transfer Anthony Mathis, who is shooting 51.1% from 3-point range so far. While last year's team had to rely on defense and played more zone than any of Altman's previous Oregon squads, this iteration ranks eighth in the country in adjusted offensive efficiency, according to KenPom.
Meanwhile, Arizona appears to be back after enduring its first losing season in Pac-12 play since 2007-08. The Wildcats, 9-1 entering this week, scored an impressive win over Illinois and have lost only a road tilt with Baylor, a top-20 team. Two freshmen, in particular, have injected offense into Sean Miller's lineup: Nico Mannion and Zeke Nnaji.
Mannion, a potential top-10 pick next June, is averaging 15.3 points and 5.7 assists per game. Nnaji, a 6-foot-11 post, is one of the most efficient finishers in the country. He's shooting 74.4% (61-of-82) on 2-pointers.
If the Pac-12 has a Final Four team, it'll likely be one of these two programs. The conference hasn't produced a national champion since Arizona in 1997.
How far can Tyler Bey take Colorado?
There has been no better defensive rebounder this season than Bey. The 6-foot-7 junior has a defensive rebounding rate of 36.7% when on the floor, the best among those who have played at least 40% of their team's minutes.
Between Bey and point guard McKinley Wright, Colorado has two of the better, more experienced players in the Pac-12. It's why head coach Tad Boyle's team is ranked for the first time since 2014, and why it's a sneaky choice for the conference title.
The Buffaloes suffered their first loss at Kansas on Saturday, 72-58, but had been one of the better defensive teams in the country prior to that defeat. Colorado has forced a turnover on 25.4% of its opponents' possessions, good for the 14th-best mark in the nation. Bey, whose steals per game average has risen from 0.8 last season to 2.4 this campaign, is at the center of the chaos.
This is only the fourth season in the last 50 years that Colorado has been ranked in the AP Top 25. Bey and Wright will determine whether the team also records its first NCAA Tournament win since 2012.
Will Mike Hopkins' program take the next step?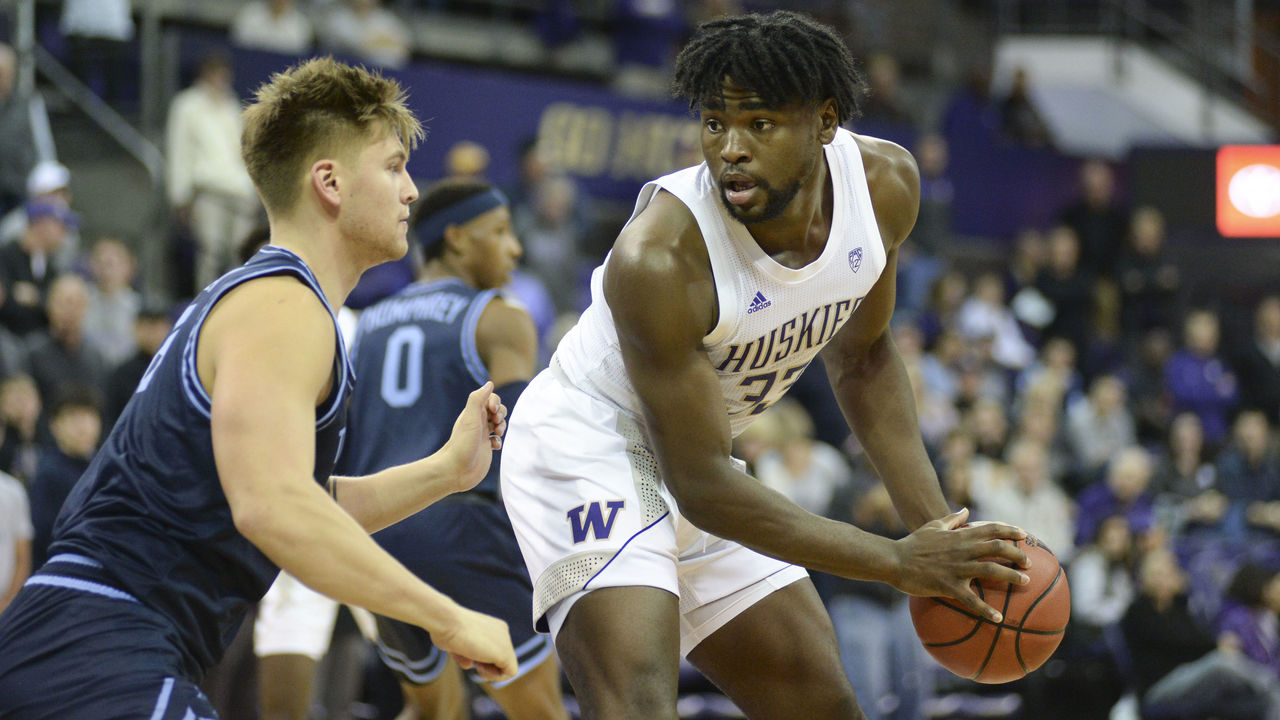 Washington hosted Gonzaga on Sunday in a game that showcased the Huskies' potential - and how far they still have to go. Freshmen Isaiah Stewart and Jaden McDaniels combined for 36 points, and junior Nahziah Carter displayed a knack for hitting big shots late. But UW also turned the ball over 16 times, including eight by Kentucky transfer Quade Green. Gonzaga pulled away to an 83-76 win.
The Huskies won 27 games and the conference last season in Hopkins' second year. They also reached the NCAA Tournament for the first time in eight campaigns to snap a somewhat unfathomable cold streak.
Aided by the No. 11 recruiting class, according to the 247Sports Composite, and the addition of Green, the natural next step for Hopkins' program would be to reach the second weekend of the NCAA Tournament.
Washington plays its 2-3 zone defense well enough to get there, but it will eventually need to develop a more efficient offense. The Huskies rank 242nd in turnover percentage and shoot just 31.9% from 3-point range.
Is this the year Jerod Haase and Stanford turn the corner?
Five seasons ago, Haase led 14th-seeded UAB to a stunning upset over Iowa State in the first round of the NCAA Tournament. That win raised Haase's profile, and he replaced Johnny Dawkins as the head coach at Stanford a year later.
Haase is now entering his fourth campaign with the Cardinal and is still looking for a return to the NCAA Tournament. His Stanford teams went just 25-29 in Pac-12 play during his first three seasons.
But could this be the year?
In one of the more under-the-radar results of nonconference play, Stanford blew past a good Oklahoma team by 19 points at a neutral site. A day later, the Cardinal lost to Butler - which is 9-0 and one of the surprise stories of the season so far - by just one.
Two players are worth following as Stanford tries to reach the tournament for the first time in six years. Six-foot-9 junior Oscar da Silva is the main reason Stanford has been great at scoring inside, as the German is averaging 16.6 points and 5.3 rebounds per game. Freshman Tyrell Terry is the Cardinal's diminutive backcourt threat. He's scoring 15.7 per game and shooting 41.5% from three.
How fast does UCLA improve?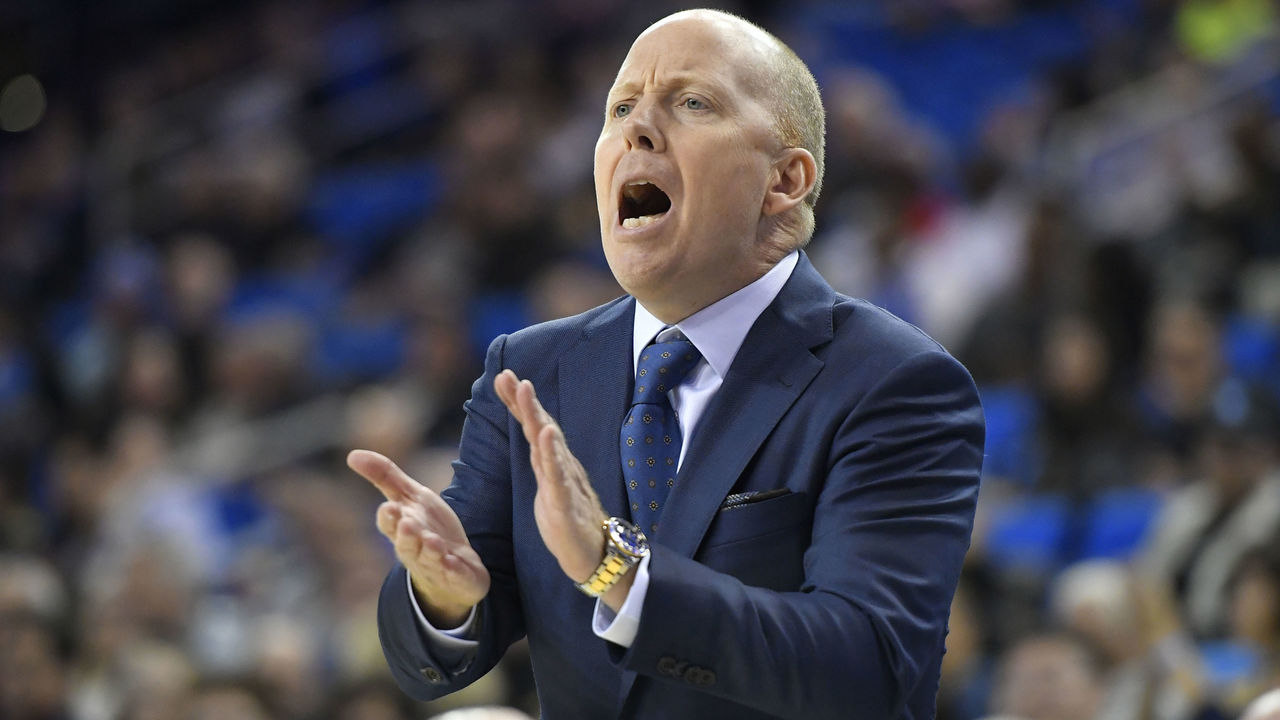 Mick Cronin stalking the UCLA sideline was a disorienting visual on its own. Now, for the first time since 2010, it appears Cronin is coaching a team that is unlikely to qualify for the NCAA Tournament.
After nine consecutive tournament bids with what became an extremely stable Cincinnati program, Cronin is facing a challenge in taking the Bruins back to the Big Dance. UCLA already suffered a home loss to Hofstra, and KenPom has the Bruins rated 112th nationally behind a number of mid-majors, including UNC Greensboro, San Francisco, and Bowling Green.
Each of Cronin's last nine Bearcat teams ranked in the top 30 in adjusted defensive efficiency, but UCLA is 173rd.
So, how quickly can this team show improvement? The belief here is the UCLA we see in February and March is better than the one that has started 0-3 against top-150 teams.
The Bruins are inexperienced, as, despite playing two seniors and one junior, they are led by a pair of sophomores in Jalen Hill and Cody Riley. At 6-foot-10 and 6-foot-9, respectively, Hill and Riley make UCLA one of the better rebounding teams in the country. However, the Bruins haven't been great at much else. They get only 20.6% of their points from threes, which ranks 341st of 353 Division-I teams.
More in this series
SEC preview (Thursday, Dec. 12)
ACC preview (Friday, Dec. 13)
Big East preview (Monday, Dec. 16)