With the NBA season all but wrapped up, it's a good time to consider the teams that will be looking ahead to the ping-pong balls. theScore predicts the first 14 selections in June's draft, offering an in-depth look at the most realistic option for each lottery-bound team.
1. Knicks - Zion Williamson, F, Duke
A match made in heaven.
The Knicks are longing for a legitimate superstar and Zion Williamson has already stepped into the spotlight as arguably the most hyped prospect since LeBron James. There's no single position of need in the Big Apple - the organization is the most talent-depleted in the Association; winning the lottery is a much bigger deal to New York than any other franchise.
Williamson's dominance is a product of surreal athleticism for someone listed at 6-foot-7, 285 lbs. His high-flying style has been well received already, but it's his potential dominance as a versatile defender that impacts the Knicks the most.
2. Suns - Ja Morant, G, Murray State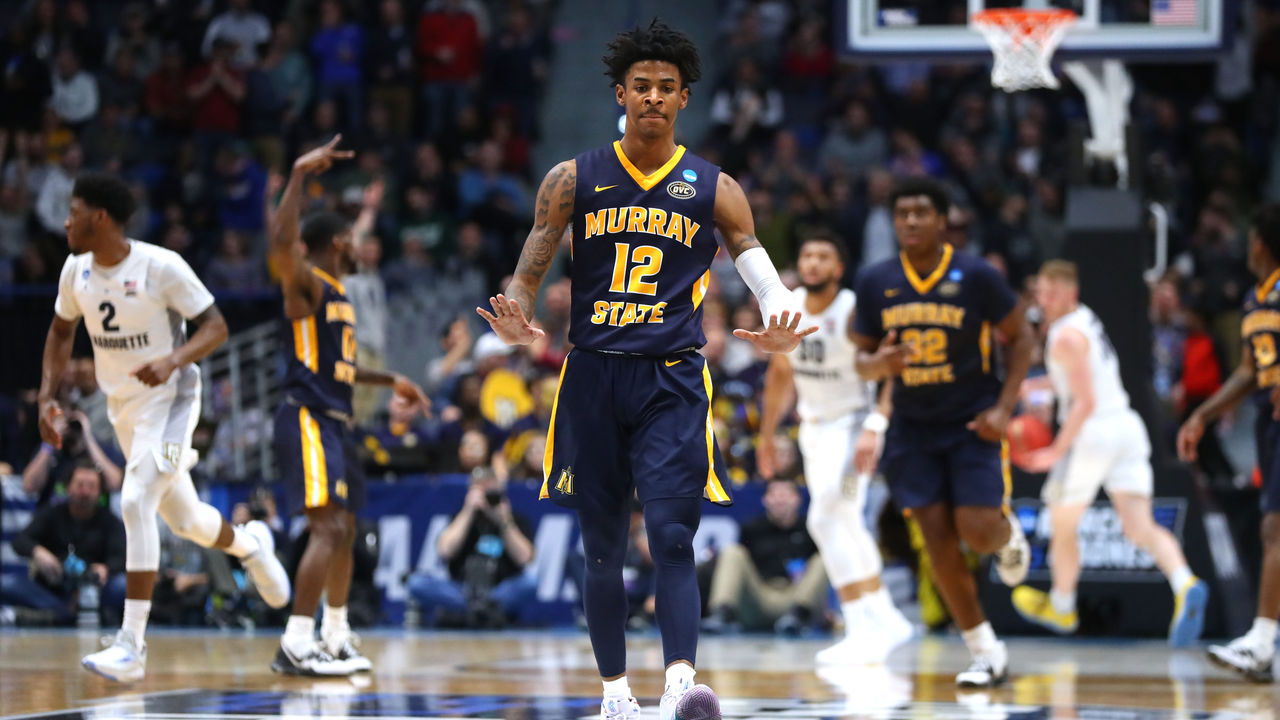 The Suns are desperate for a star point guard to place beside Devin Booker and Deandre Ayton, and Ja Morant fits the mold of a prototypical modern playmaker. The 6-foot-3 lightning rod had one of the most impressive seasons in college basketball history, becoming just the second player in Division I to average a double-double with assists.
Despite the incompetence of Phoenix's front office, the Suns have a respectable young core and an underrated developmental coach in Igor Kokoskov. Giving the roster an electric difference-maker to control the tempo is essentially foolproof.
3. Cavaliers - RJ Barrett, G/F, Duke
Although the Cavaliers are back at the bottom of the league, rookie Collin Sexton proved to be a bright spot after struggling in his first few months as a pro. If Cleveland secures a top-three pick, it'll have an opportunity to pair the fiery guard with a high-ceiling star.
Adding RJ Barrett gives the Cavaliers a legitimate point-scoring wing with playmaking ability, a nice fit beside a lead guard who struggles to create offense for teammates. If the Canadian swingman can resolve the inefficiencies that plagued him in his lone season at Duke, he could become the best player from this class and develop into an All-NBA talent.
4. Bulls - Darius Garland, G, Vanderbilt
The star potential takes a massive hit after the top three picks, which makes things difficult for the Bulls. The organization is already invested in Lauri Markkanen and Wendell Carter Jr. and will be paying Zach LaVine and Otto Porter Jr. a combined $46.75 million next season.
Chicago's situation at point guard remains unclear as Kris Dunn continually fails to produce like a top-five pick. Taking a chance on Darius Garland is a reasonable bet, even if the sharpshooter missed all but five games in his freshman season.
5. Hawks - Jarrett Culver, G, Texas Tech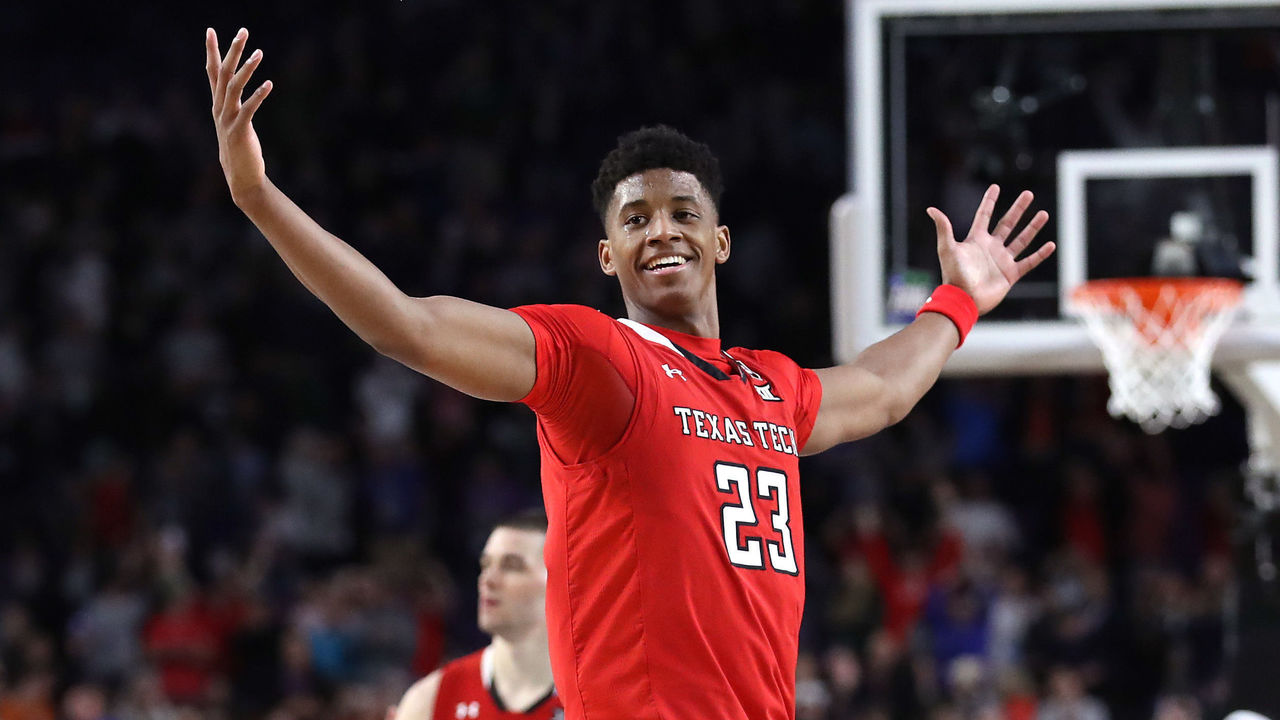 The Hawks are fortunate to have Trae Young, Kevin Huerter, and John Collins to build around. Adding two top-10 picks to a treasure chest of young assets will be a glorious victory for one of the NBA's most impressive rebuilding teams.
A low-ranked recruit before joining the Red Raiders, Jarrett Culver developed into one of the year's most impressive college athletes and is arguably the fourth-best player in the draft. The 6-foot-5 guard is fresh off a national championship loss with Texas Tech and led the program in points (18.5), rebounds (6.4), and assists (3.7) over 38 games.
6. Hawks (via Mavericks) - De'Andre Hunter, G/F, Virginia
Hawks receive Mavericks' top-five protected pick
De'Andre Hunter will immediately become an impact defender for a team that struggled to get stops. His 7-foot-2 wingspan and elite instincts have helped him shoot up draft boards and his 43.8 shooting percentage from beyond the arc this season has earned him consideration among the best draftees.
7. Grizzlies - Cam Reddish, F, Duke
The Grizzlies can't risk messing up this pick. Cam Reddish, however, is a risky selection after a confusing freshman season.
Reddish was relegated to a spot-up shooter on a top-heavy Duke squad with Williamson and Barrett dominating the ball. He was unable to showcase his potential in the Blue Devils' poorly spaced offense, but pairing the forward with Jaren Jackson Jr. should give Memphis a high-ceiling frontcourt to look forward to.
8. Wizards - Jaxson Hayes, C, Texas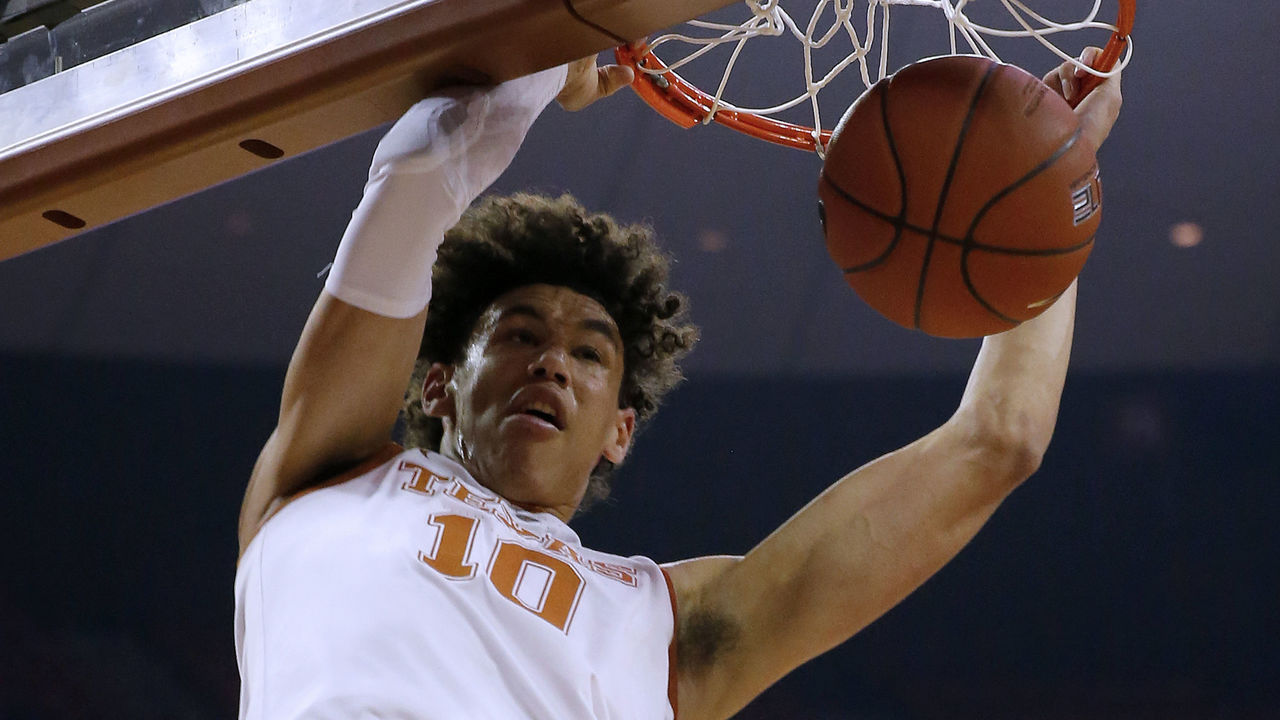 The Wizards are in a difficult situation as John Wall will likely miss the majority of next season with a ruptured Achilles. Considering Washington's low expectations without its most expensive player and the fact that Bradley Beal is locked in for another two seasons, the focus should shift to resolving the hole in the frontcourt with a raw talent.
At 6-foot-11 with a 7-foot-4 wingspan, Jaxson Hayes has the build of an impressive future star. The Texas center's statistics didn't stand out in his freshman season, but his difference-making potential on defense has helped him play his way into lottery consideration.
9. Pelicans - Coby White, G, North Carolina
The Pelicans haven't had a home-run pick since drafting Anthony Davis first overall in 2012. Going with Coby White gives New Orleans a budding star to begin its post-Brow life. The 6-foot-5 combo guard is fully capable of playing with or without the ball and was often the go-to scorer on a veteran Tar Heels team.
If Alvin Gentry remains the franchise's head coach during the rebuilding process, White's experience under Roy Williams' transition-heavy tempo should help him fit right into the Pelicans' ultrafast offense.
10. Timberwolves - Brandon Clarke, F, Gonzaga
Karl-Anthony Towns' greatest flaw to date is on the defensive side; he struggles to threaten the opposition as a rim-protector and is incapable of switching on smaller players. Brandon Clarke is the perfect player to take over as the Timberwolves' shot-blocker and gives Minnesota an athletic rim-runner to effectively impact both ends of the floor.
Clarke's 36-point, eight-rebound, five-block performance against Baylor in the Round of 32 effectively turned him into a likely lottery pick.
11. Lakers - Romeo Langford, G, Indiana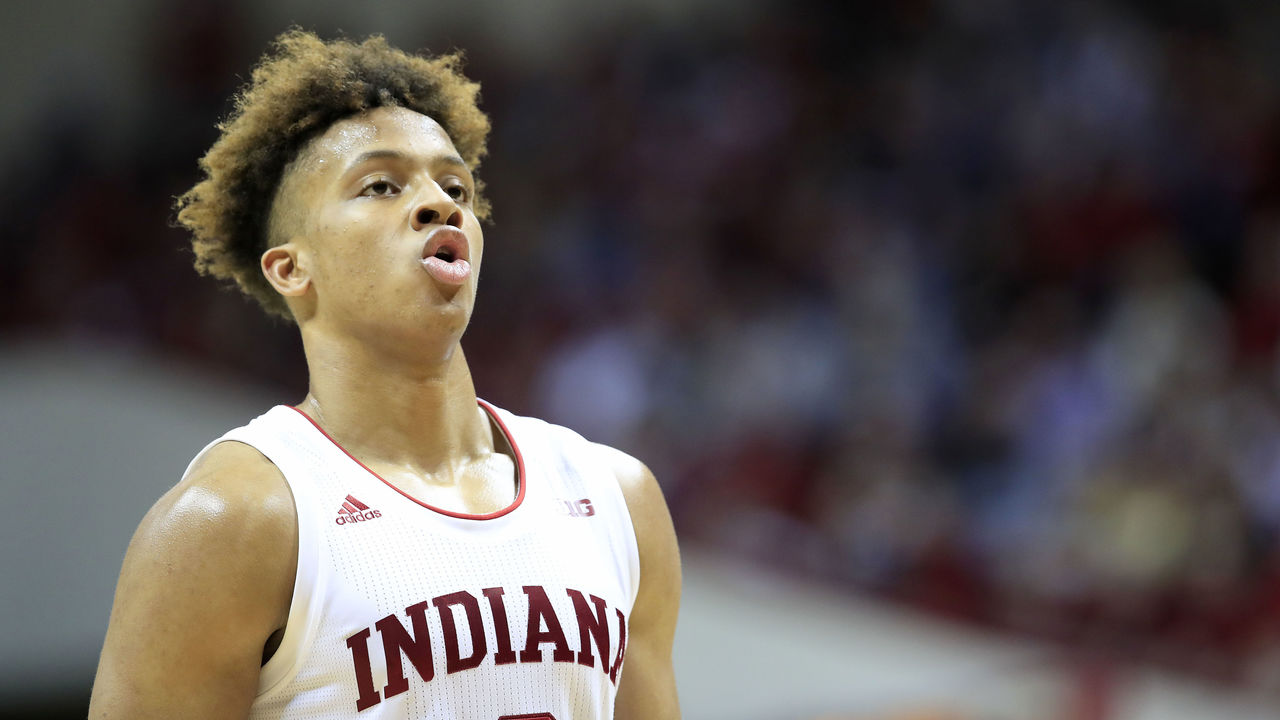 It's hard to believe the Lakers ended up in the lottery after adding LeBron James last summer. As the franchise shifts its focus from a quick turnaround to championship contention, it's fair to assume the draftee at this pick might not be in Los Angeles for long if Magic Johnson decides to move him for an additional superstar.
For now, let's assume the Lakers are drafting a potential rotation player for James and Co. Romeo Langford has the physicality and scoring ability in isolation to flourish off the bench early in his career. With the Lakers entering the offseason depleted on the wing, the Hoosiers star should be able to grow into an effective addition to their young core.
12. Heat - Bol Bol, C, Oregon
The Heat narrowly missed the postseason for the third time in five years. As they prepare to officially move on from the Dwyane Wade era, they'll have an opportunity to add another young talent to their developing core of Bam Adebayo, Josh Richardson, and Justise Winslow.
Selecting Bol Bol gives Miami a prospect with superstar potential who can dominate on both ends. The 7-foot-2 center suffered a foot injury just nine games into his freshman season, though, which could make him a candidate to sit out his rookie campaign a la Joel Embiid or Michael Porter Jr.
For a Heat team desperate to return to prominence, it's a worthwhile risk for someone as talented and versatile as Manute Bol's son.
13. Hornets - Rui Hachimura, F, Gonzaga
Michael Jordan has a history of selecting players with notable strengths from storied programs over prospects with high ceilings. Rui Hachimura represents the direction the Hornets have often taken but should be a far more comfortable fit than past selections Noah Vonleh and Frank Kaminsky.
The Japanese forward is a safe bet to have a long career as a versatile big man. If the Hornets lose Kemba Walker in free agency, Hachimura would still join Jeremy Lamb and Miles Bridges in a decent young core, albeit one that lacks the star potential to become a postseason threat.
14. Celtics (via Kings) - PJ Washington, F, Kentucky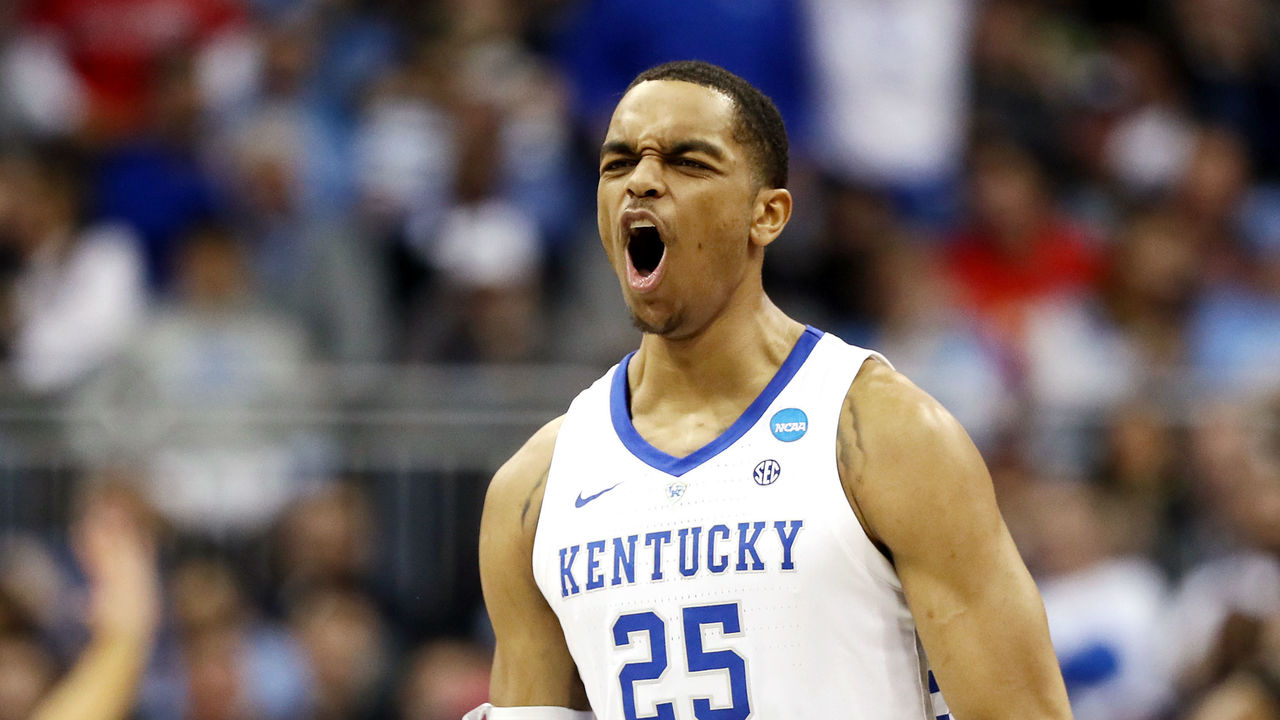 Boston's offseason is all about Kyrie Irving's decision and the potential acquisition of Anthony Davis. If the Celtics strike out on both, they are still well positioned to succeed behind the development of Jayson Tatum and Jaylen Brown.
PJ Washington closed out his sophomore season in impressive fashion, averaging 18.3 points and 7.2 rebounds over his last 18 games. With the league's present focus small-ball dominance, the 6-foot-8 forward can slide in beside Tatum and Brown to help space the floor and provide excellent rebounding.