Welcome to the third and final edition of theScore's NCAA player power rankings, where we take another look at the top talent heading into March Madness.

This list will only feature players participating in the NCAA tournament. Who will claim top spot heading into the Big Dance?
20) Miles Bridges, F (So.), Michigan State
Last month: 17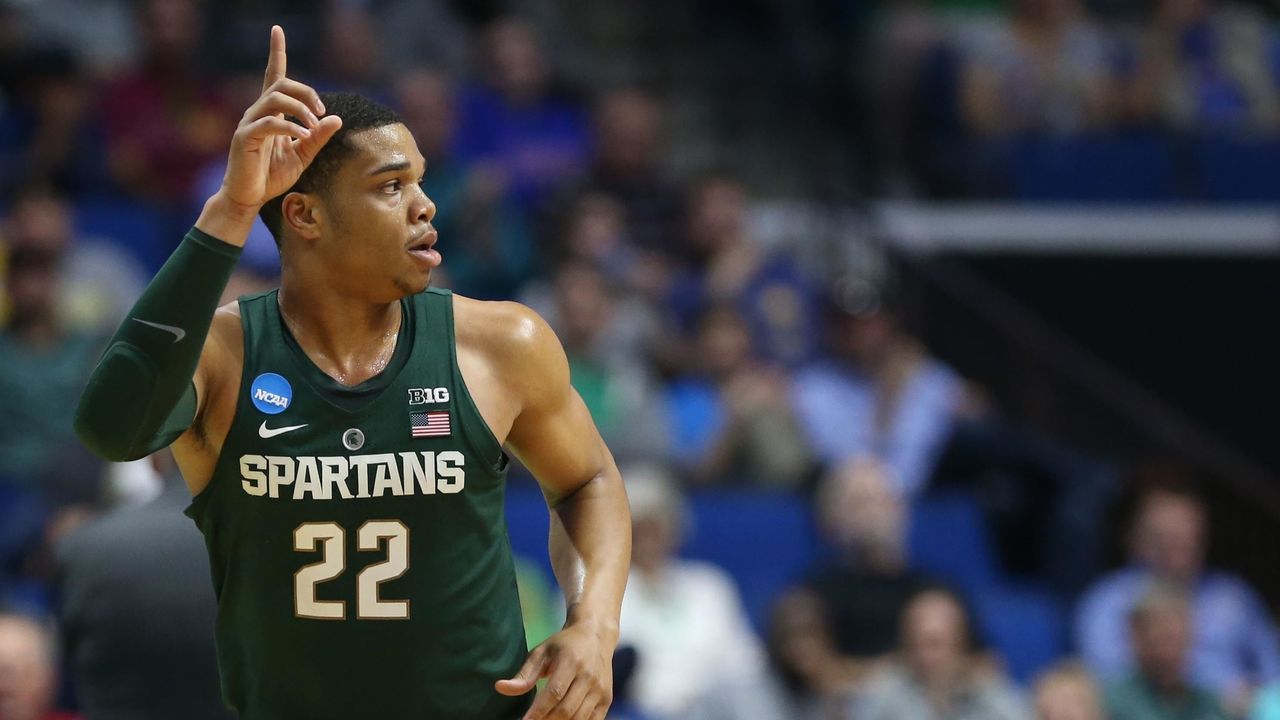 Bridges has been a consistent presence on our rankings due in large part to leading one of the nation's top teams. The sophomore wrapped up the 2017-18 season averaging 16.5 points, 7.3 rebounds, and 2.3 assists over his last four games. Michigan State was ousted in the Big Ten semi-finals last week, but Bridges had a solid tournament, scoring 20 points against Wisconsin and 17 against rival Michigan. The guard also had an efficient showing against Purdue in February, scoring 20 points on 9-of-14 shooting.
19) Kelan Martin, F (Sr.), Butler
Last month: N/R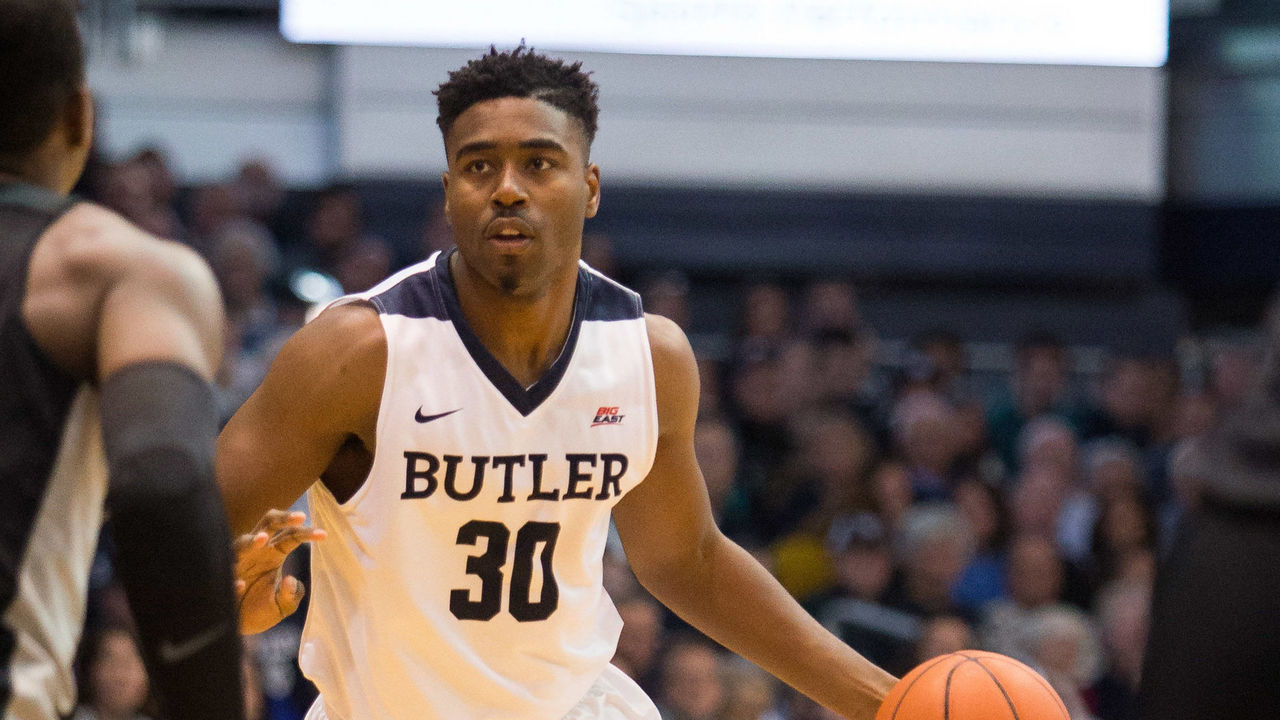 The senior's debut on our list couldn't come at a better time for a Butler team with the potential to make a push in the tournament. We've already seen Martin single-handedly steal games this season against strong tournament teams, including a 26-pointer against Creighton and 24 points against Villanova, making him a threat on any given night. The Louisville native finished second in Big East scoring and ninth in rebounding while averaging 23.7 points on 42 percent shooting from 3-point range to go along with 5.6 rebounds over his last nine games.
18) Marcus Foster, G (Sr.), Creighton
Last month: N/R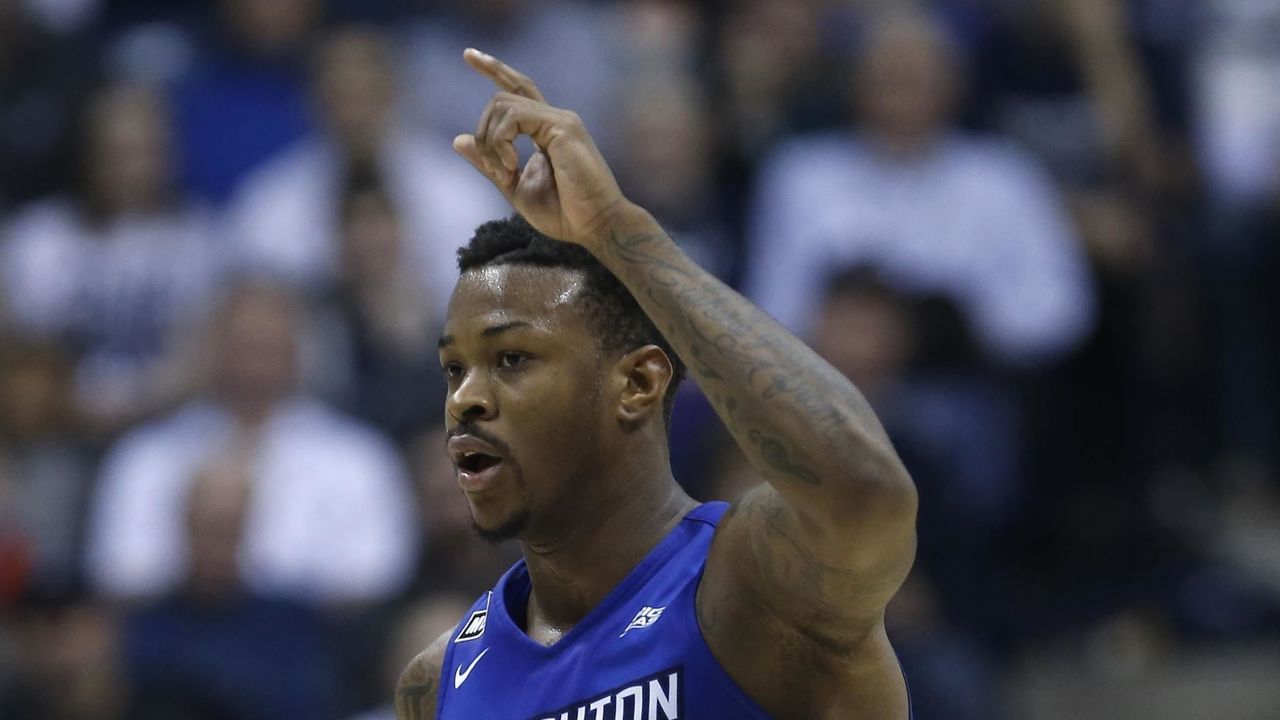 Foster has been the most consistent scorer for a stingy Bluejays team. His signature game came against Villanova just a few weeks ago, when he dropped 28 points and grabbed eight rebounds en route to knocking off one of college basketball's juggernauts. The senior finished fourth in Big East scoring (20.3) and was held to single digits in just one game all season. With Foster and running mate Khyrie Thomas manning the backcourt for Creighton, there is serious upset potential and a chance at a deep run in the tournament.
17) Aaron Holiday, G (Jr.), UCLA
Last month: N/R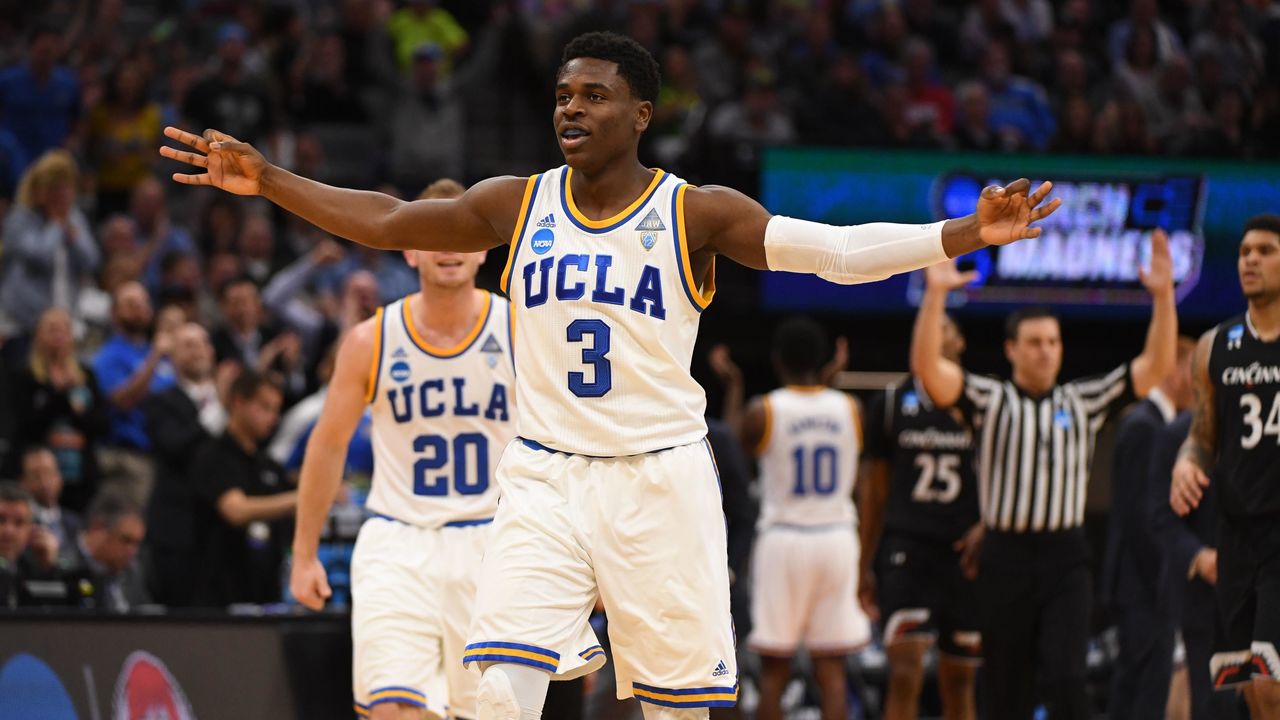 Holiday is the spark that keeps UCLA alive, turning in an incredibly productive offensive season in 2017-18. Over his last six games, Holiday is averaging a ridiculous 26 points, 6.2 assists, and 4.7 rebounds, shooting just over 47 percent from 3-point range, while recording almost 38 minutes per game. Holiday was recently named to the All-Pac-12 first-team and Pac-12 All-Defensive team, proving his value on both ends of the floor.
16) Keenan Evans, G (Sr.), Texas Tech
Last month: N/R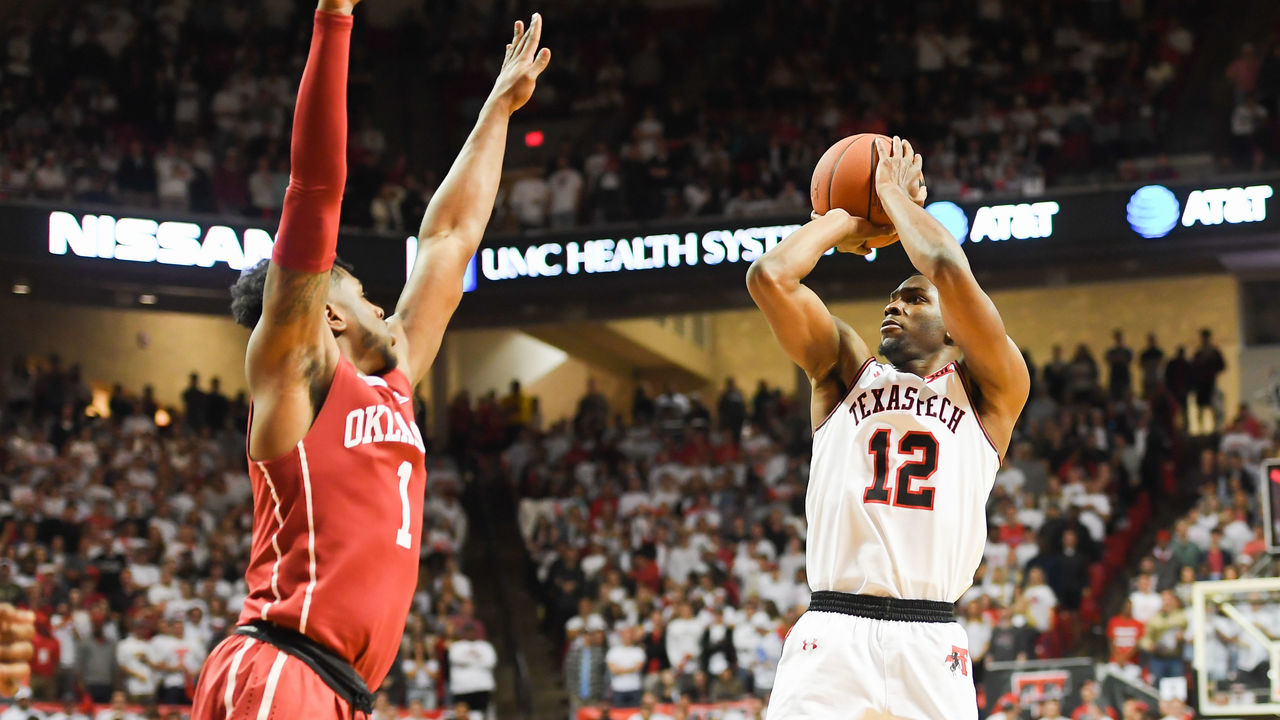 When it comes to one player truly being the most valuable to his team, few can compare to Evans. Late-season injuries may have halted the Texas native's charge, but make no mistake: Evans is a serious threat to any team in the tournament, especially while being anchored by a top-20-ranked defense. Since returning from injury at the beginning of the month, the senior is averaging 20 points on 51 percent shooting and was named a first-team Big-12 guard for the 2018 season.
15) Luke Maye, F (Jr.), North Carolina
Last month: 12
Maye is averaging 14.8 points and nearly 10 rebounds over his last 10 games, stepping up when his No. 2 seed team needed him most. Though a two-point, 1-of-15 showing against Miami in the ACC tournament impacted his ranking, the junior shot 7-of-13 from the field against the top-ranked Virginia Cavaliers on his way to 20 points. Maye ranks inside the top 20 nationally in offensive rebounds, defensive rebounds, and field goals.
14) Shai Gilgeous-Alexander, G (Fr.), Kentucky
Last month: N/R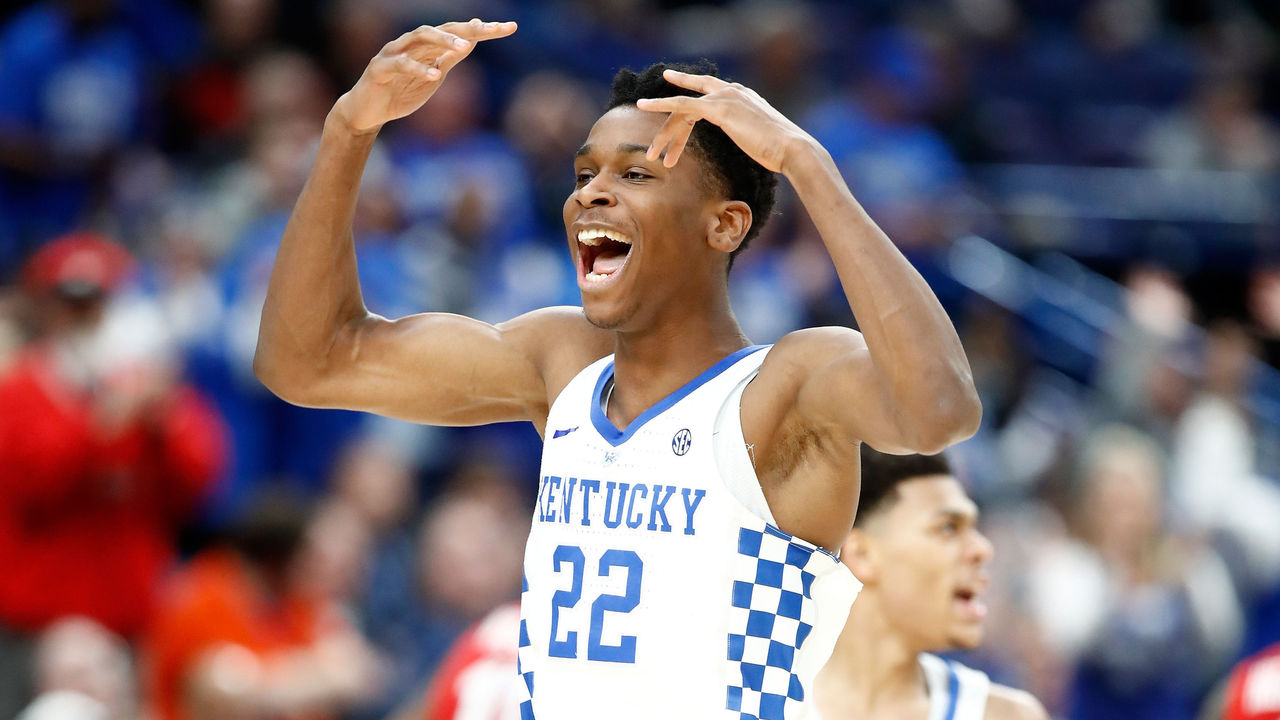 On a squad with many talented freshmen, a star has emerged: Gilgeous-Alexander is averaging 18.4 points (on 53 percent shooting), seven assists, and five rebounds per game in his last seven contests, culminating in a 29-point party against Tennessee in the SEC championship game, where he shot 10-of-16. The freshman point guard sparked the Wildcats to a conference title and No. 5 seed in the NCAA tournament. Though a mouthful, Gilgeous-Alexander is a name to keep an eye on this March.
13) Keita Bates-Diop, F (Jr.), Ohio State
Last month: 7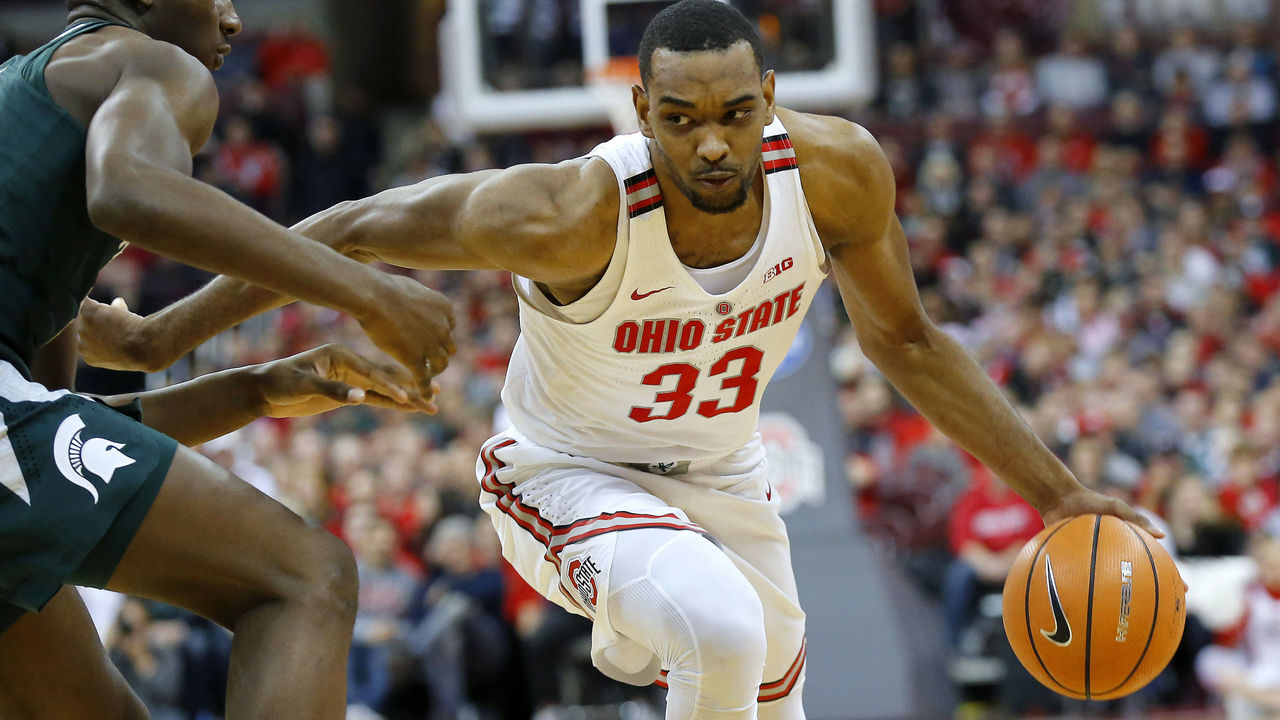 Bates-Diop continues to impress in what could be his final year at Ohio State should he declare for the NBA draft. Sports Illustrated picked the Buckeyes to finish 11th in their conference, but the emergence of KBD quickly outgrew this position and has lifted them to a No. 5 seed in the tournament. The Big Ten Player of the Year leads all conference players to qualify for the tournament in both scoring (19.4 points) and rebounding (8.8), and is third in blocks (1.7) per game.
12) Gary Clark, F (Sr.), Cincinnati
Last month: 13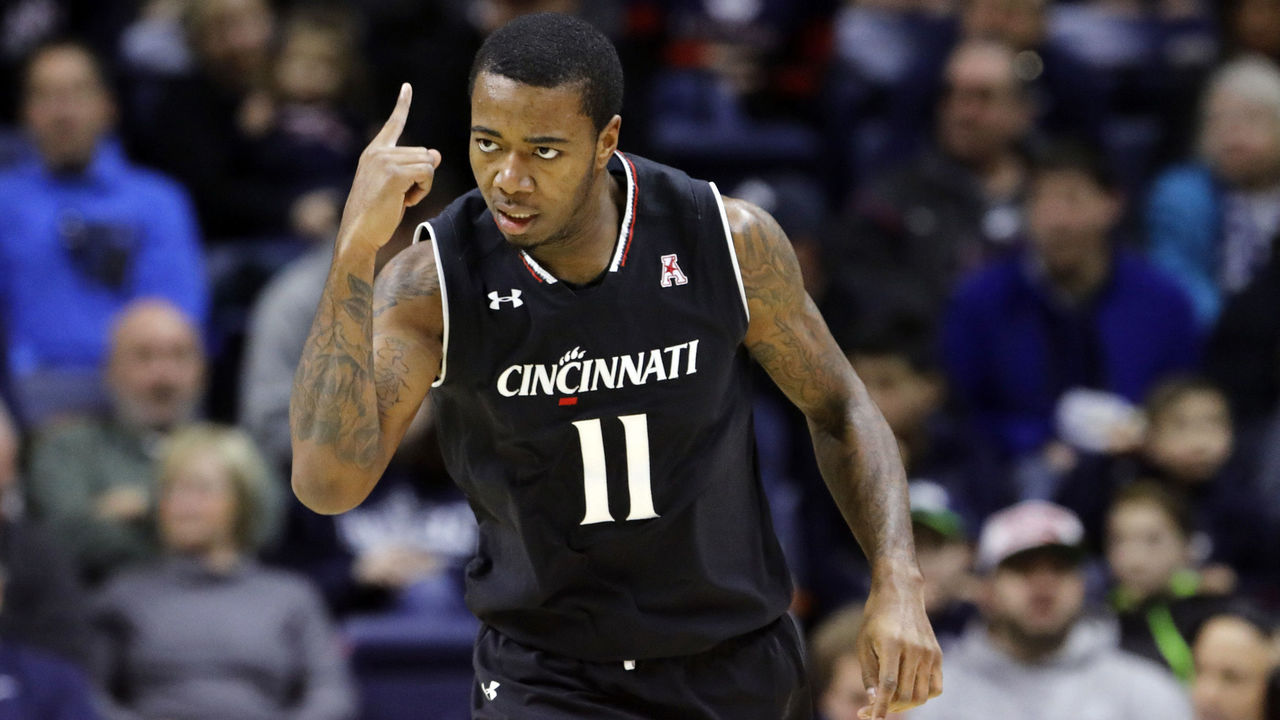 Clark does not light up the box score like others on our list, but we're hard-pressed to find a better two-way forward in college basketball. Clark picked up his offensive game over his final seven games of 2018, averaging 14 points and eight rebounds on 56 percent shooting, but the senior shines on the defensive end of the floor. His 80.6 defensive rating and 3.3 defensive win shares rank first in the NCAA, while his 15.8 box plus/minus ranks second. The flustering forward was the only AAC player to earn unanimous first-team honors from the league's coaches.
11) Landry Shamet, G (So.), Wichita State
Last month: 8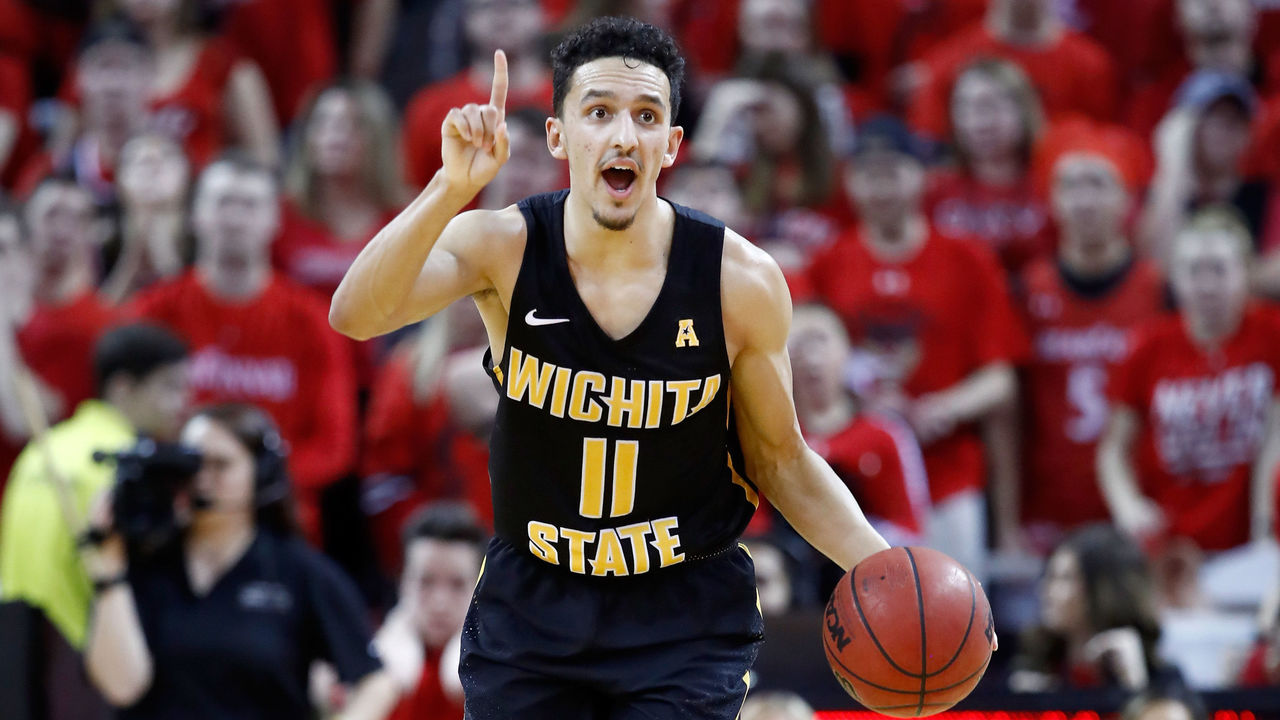 Standing 6-foot-4 with a wingspan hovering around seven feet, Shamet's sheer size and skill set make him a nightmare for any backcourt in the tournament. He has been the leader of an unselfish Wichita State team, providing five of the team's 18.5 assists per game, which ranks third in the nation. Shamet's efficiency from the field is lethal as the junior enters the tournament with the second-highest 3-point percentage among all players at 46 percent, and a ridiculously effective field-goal percentage of 64, the highest among any guard in the country.
10) Collin Sexton, G (Fr.), Alabama
Last month: N/R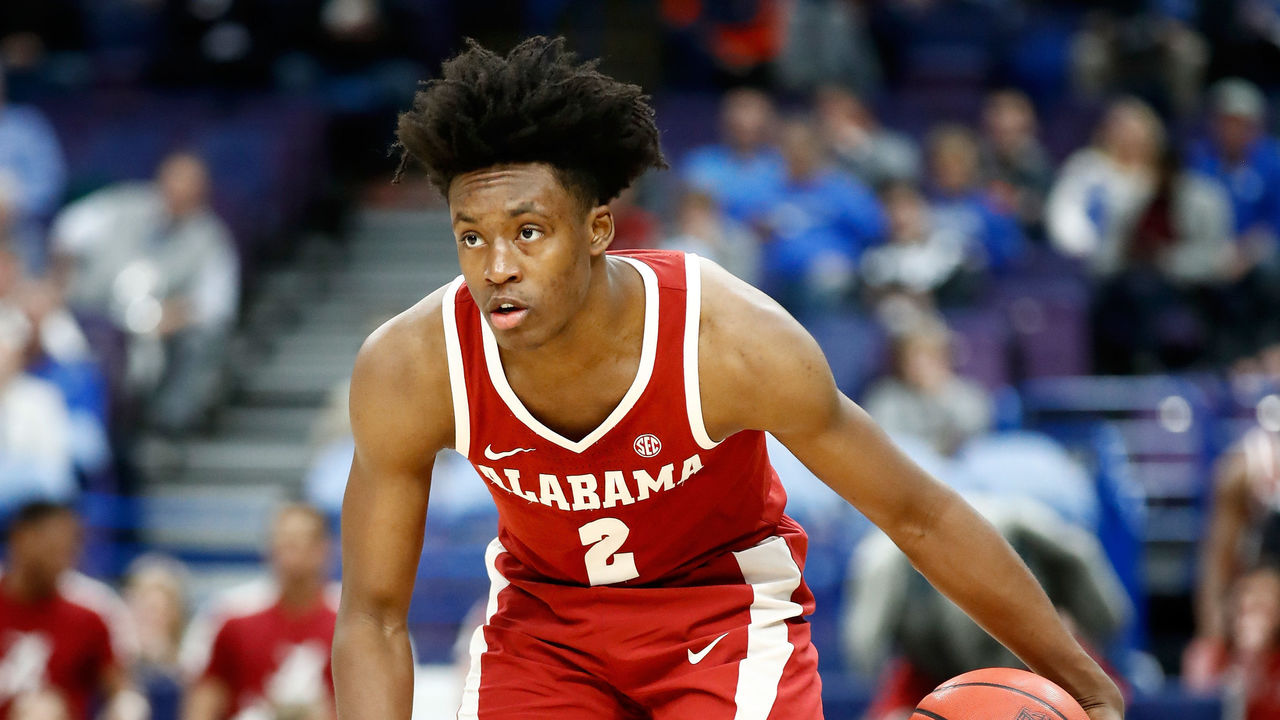 After being omitted from our last list while mired in a mid-season slump, everything that made Sexton special over the first six weeks of his college career has bubbled back to the surface. Despite his team's struggles down the stretch, Sexton willed the Crimson Tide to the SEC semifinals, scoring 27 and 31 in tournament games against Texas A&M and 16th-ranked Auburn, respectively. The freshman is a joy to watch at both ends of the floor as his athletic ability and maniacally competitive drive makes him a must-see player in the tournament.
9) Jevon Carter, G (Sr.), West Virginia
Last month: 6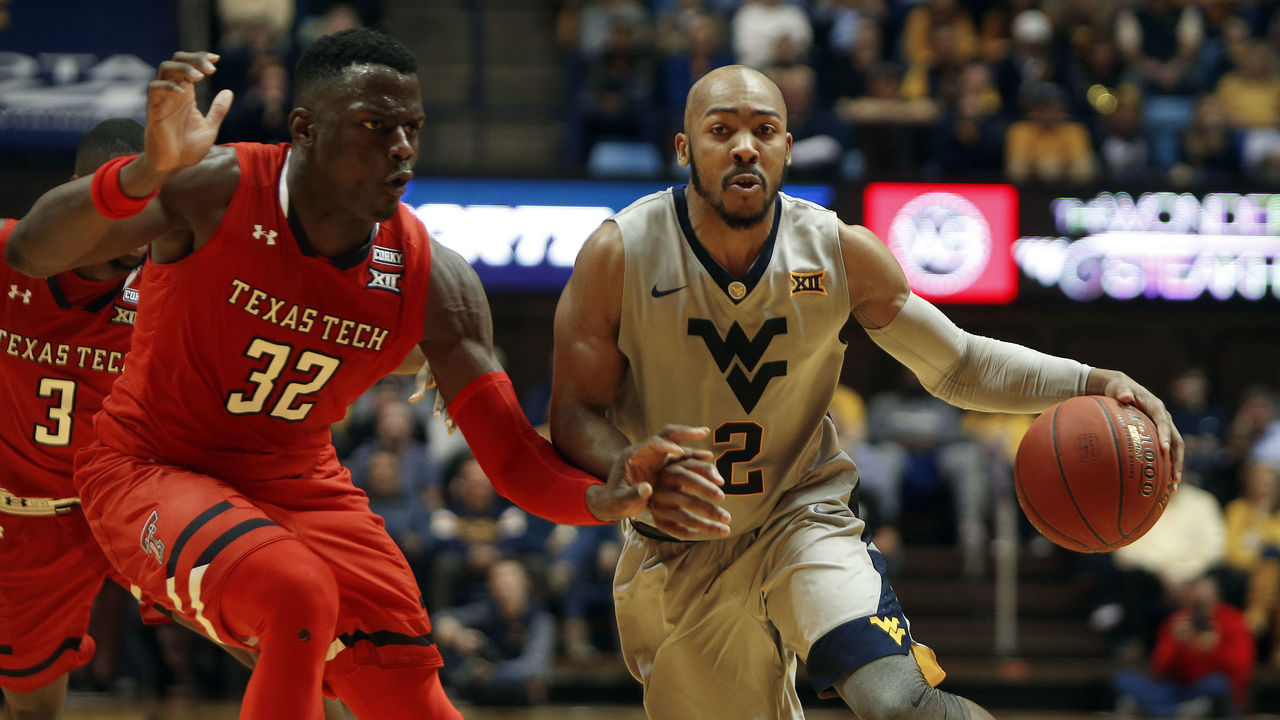 Carter's pure stats may have dipped somewhat in the second half of the season, but he's still one of the country's top point guards. The Bob Cousy Award finalist is averaging 18.2 points, 6.5 assists, and two steals over his last six games, leading the Mountaineers to the Big 12 finals. Carter's 97 steals leads the nation and causes numerous headaches for opponents, while his 6.3 win shares and 12.5 box plus/minus both rank inside the top 10. Running a team's offense and defensive strategy is a handful for most guards, but not Carter.
8) Trevon Bluiett, G (Sr.), Xavier
Last month: 14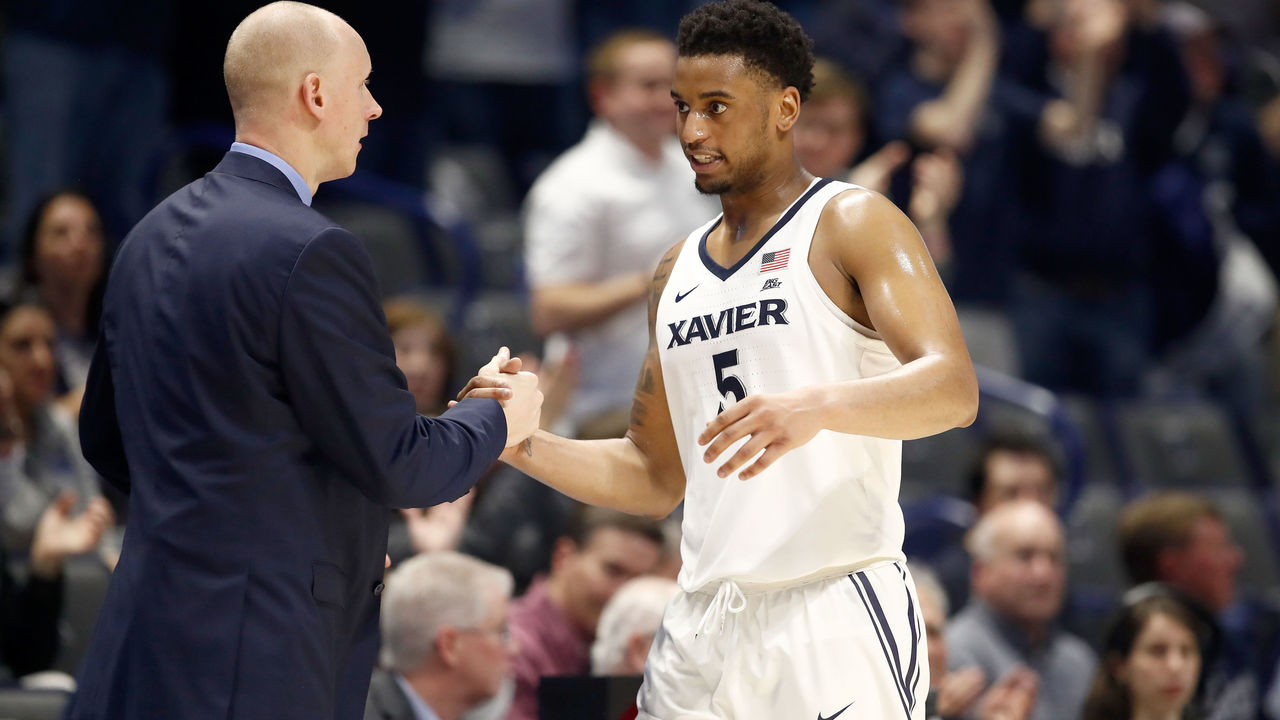 There are few hotter guards in college basketball at the moment than Bluiett. The senior paced Xavier to a regular-season conference championship and No. 1 seed, averaging 21.4 points and six assists per game over his last seven. A 37-point effort against Seton Hall and a 26-point showing against Villanova are some of his recent highlights. Bluiett was named an All-Big East first-teamer in unanimous fashion, leading the conference with a +2.9 assist/turnover ratio.
7) Trae Young, G (Fr.), Oklahoma
Last month: 1
Despite an inspiring start to his freshman campaign, the latter half has been rather polarizing, much like the general outlook on Young himself. The first-team Big-12 selection struggled immensely in February and March, shooting 36 and 30 percent from the field (including 25 percent from 3-point range) respectively. However, regardless of opinion, the hometown kid put up one of the most memorable freshman seasons in college basketball history: Young led all players in the country in both scoring (27.4) and assists (8.8) per game and became the first player in Big 12 history to record 800 points in one season.
6) Carsen Edwards, G (So.), Purdue
Last month: 16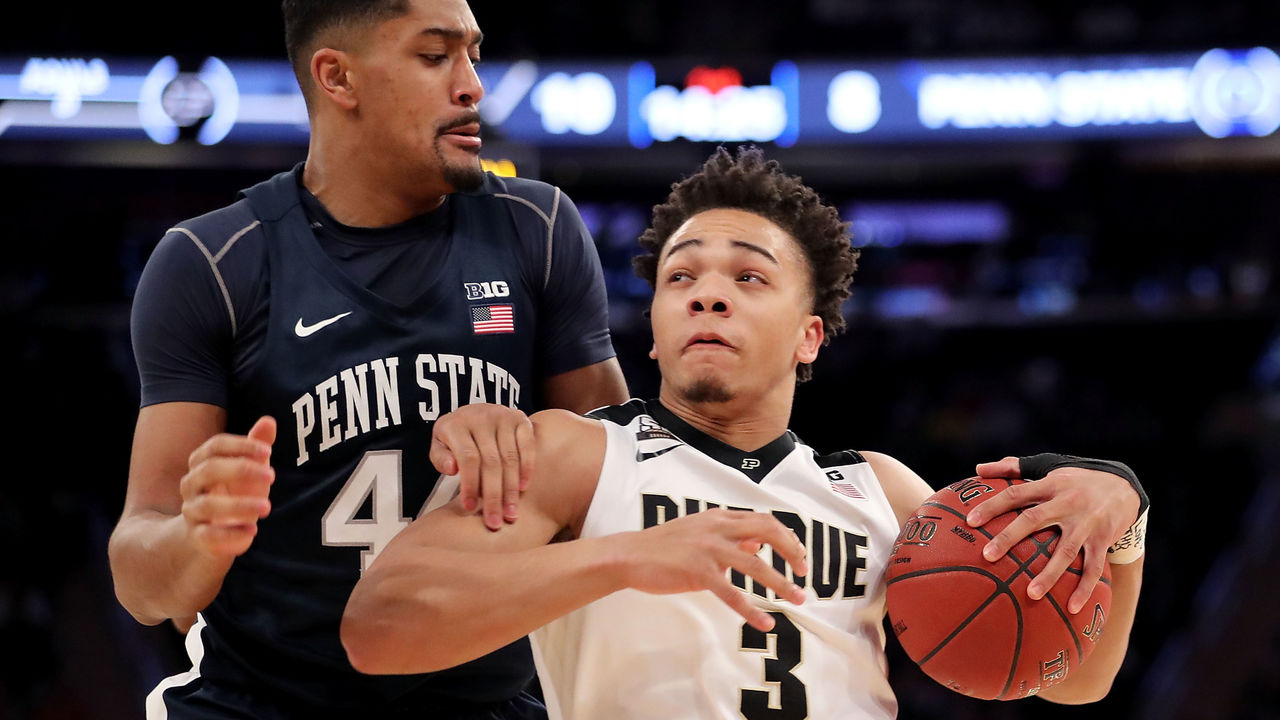 On a deep and talented Purdue squad, Edwards is the name to watch this March. In his last seven contests, Edwards is averaging 24.6 points, 4.6 rebounds, and 3.4 assists. The sophomore is not your typical high-volume scorer, either; he's efficient as well. Edwards is shooting nearly 46 percent from the field in these games, including 45 percent from beyond the arc. Although the Boilermakers came up short in the Big Ten tournament, Edwards makes Matt Painter's team an incredibly dangerous opponent.
5) Mikal Bridges, G (Jr.), Villanova
Last month: 9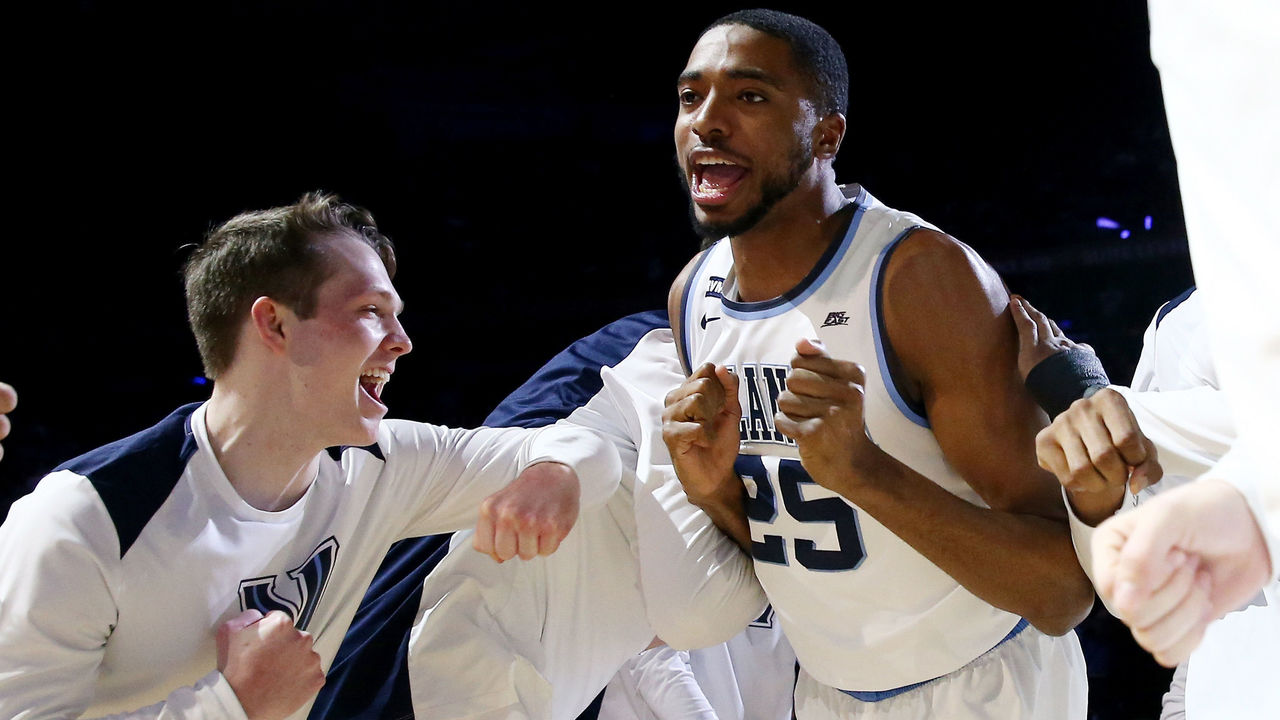 Bridges is the basketball gift that just keeps giving for Jay Wright and the No. 1 seed Villanova Wildcats. The junior has only gotten better with each passing game and is averaging 23 points on 60 percent shooting from the floor and 50 percent from 3-point range on a ridiculous 7.4 attempts over his last eight outings. Tack on five rebounds, 1.5 steals, and a block in those contests and the well-rounded game of Bridges is on fine display. Watch for this Wooden Award finalist to take the tournament by storm in what is likely his last run at another national title.
4) Marvin Bagley III, F (Fr.), Duke
Last month: 2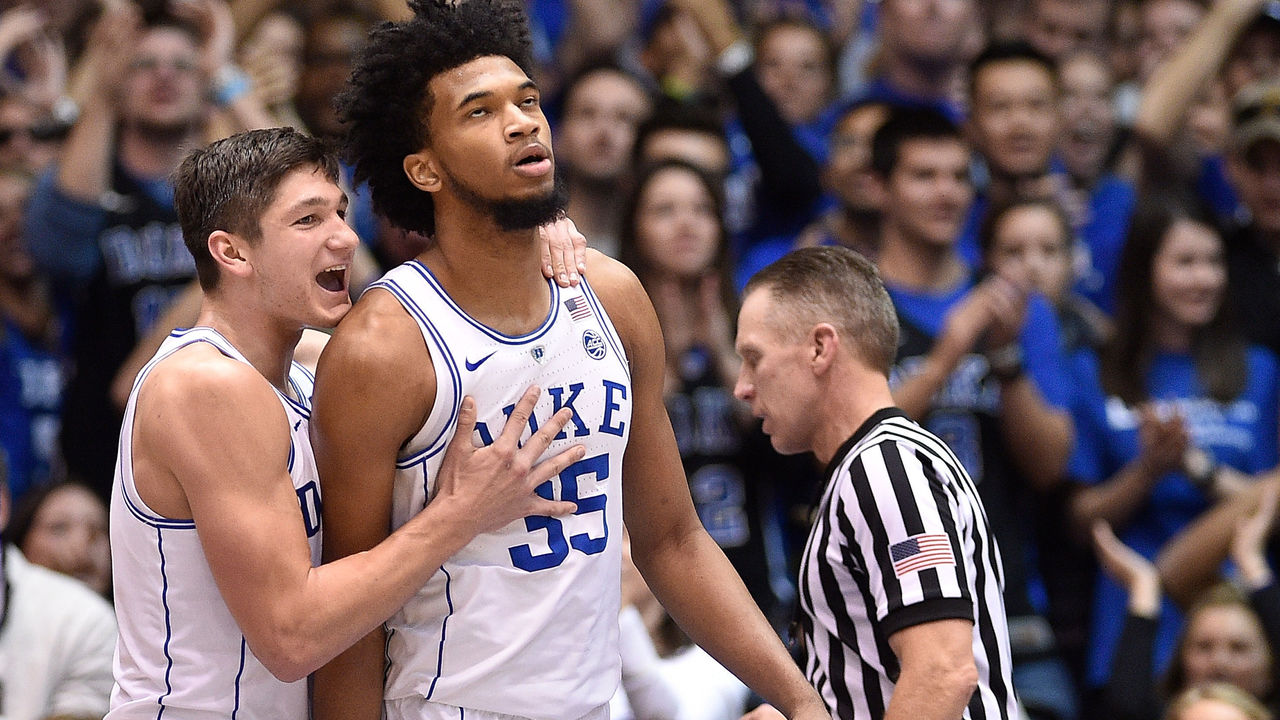 After missing two weeks with a sprained right knee, the ACC Player of the Year looks to be back in fine form just in time for the tournament. The freshman is one of the most dominant players at the college level in recent memory with a strong build and skill set that could see him suit up for an NBA game tomorrow. Since returning from injury, Bagley has averaged 20.8 points on 64 percent shooting to go along with 12 rebounds per game. The Wooden Award finalist led the ACC in scoring and rebounding, was second in field-goal percentage, and registered the fourth most double-doubles (21) in the entire country.
3) Jalen Brunson, G (Jr.), Villanova
Last month: 3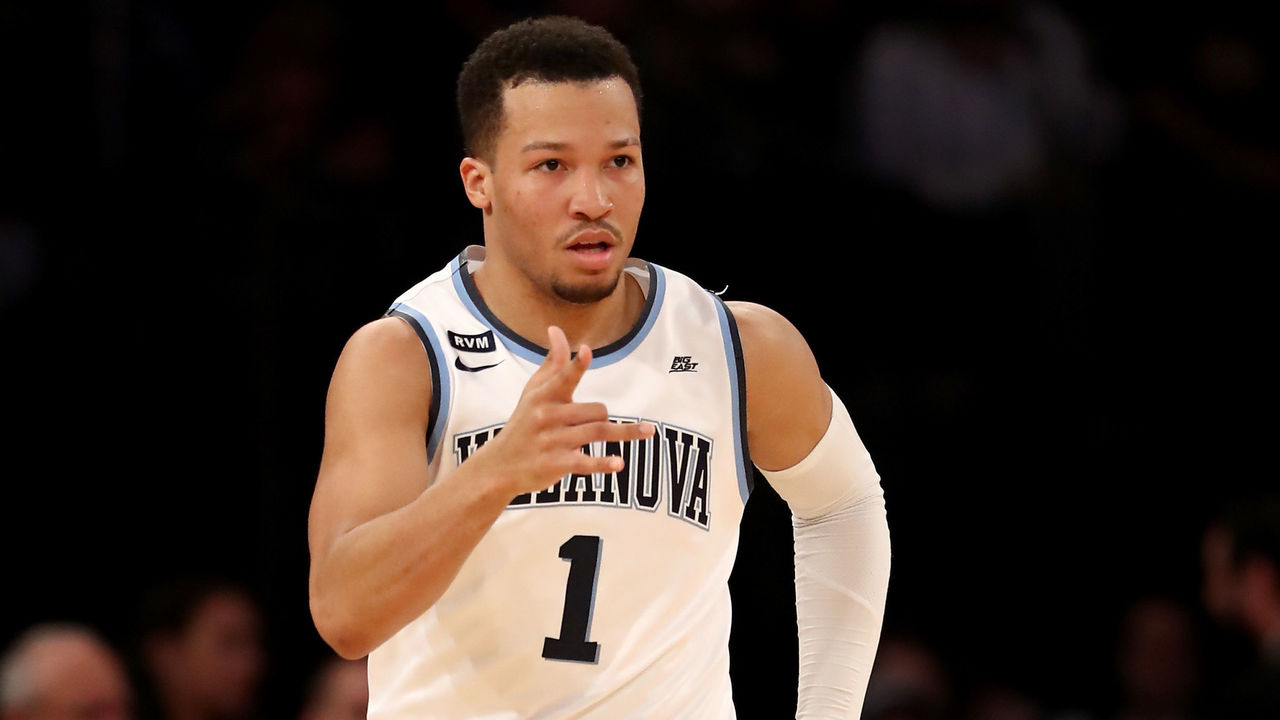 Fresh off an All-Big East first-team selection and conference championship, Brunson retains his spot in our top three. Over his last seven games, he is averaging 20.2 points and 3.7 assists on nearly 51 percent shooting. In the Big East title game, the junior dominated, scoring 31 points while adding six rebounds and four assists against Providence. Brunson's 5.4 offensive win shares rank second nationally, while his 8.9 offensive plus/minus sits third. Simply put, he is the heartbeat of Wright's 1-seed squad.
2) Devonte' Graham, G (Sr.), Kansas
Last month: 5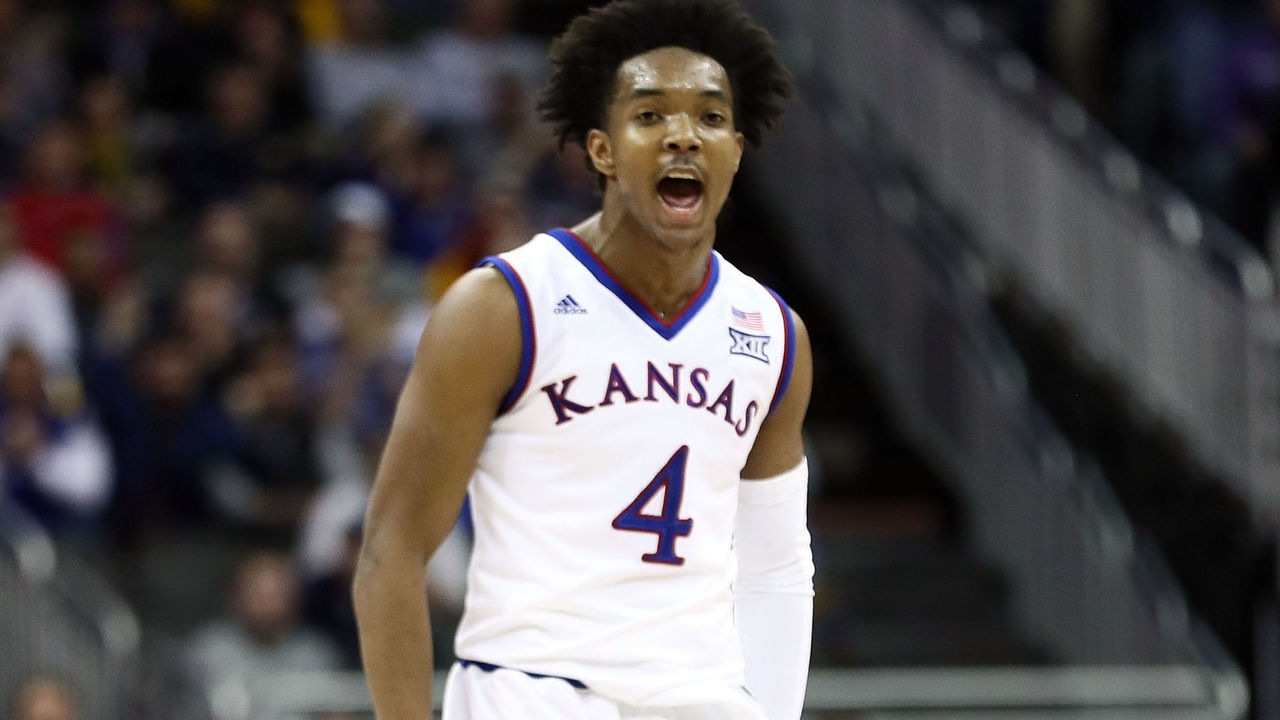 Perhaps no player has sparked his team's success over the last two months more than Graham. The point guard shines at both ends of the floor, leading Kansas to yet another Big 12 regular-season and tournament championship. The senior owns a 16.7-point, 8.6-assist line in his last seven contests, and dominated West Virginia in the conference title game. Possibly the best overall player in the tournament, no player dominates the offensive, defensive, and passing game quite like Graham. His 7.5 assists per game ranks third in the country while his 674 points produced is the second-best mark among power-conference teams.
1) Deandre Ayton, F (Fr.), Arizona
Last month: 4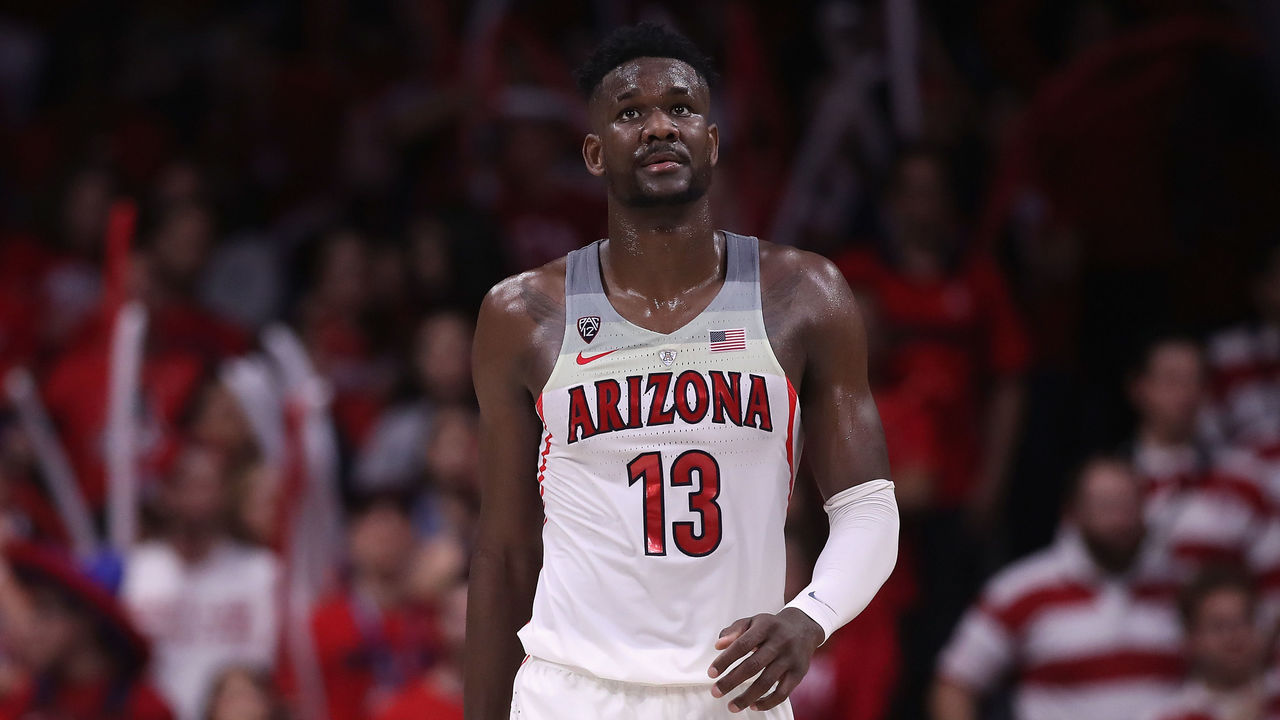 With a 7-foot-1 frame carved out of stone, the towering Bahamian displays a physique basketball hasn't seen since David Robinson. Heading into the NCAA tournament, it's clear Ayton is the alpha dog of college hoops. En route to a Pac-12 championship for the Wildcats, the freshman destroyed the competition, tallying 32 points and 14 rebounds in the semi-final against UCLA and 32 more points to go along with 18 rebounds in the final game over USC. With Wooden Award watch, Pac-12 Player of the Year, and first-team Pac-12 honors already under his belt, college basketball's top talent will be hungry to lead Arizona to its first national title since 1997.
(Photos courtesy: Getty Images & USA Today)