5 best NBA Draft suits ever
REUTERS/Shannon Stapleton / Action Images
The NBA draft is one of the most hyped dates on basketball's calendar. Months of anticipation and speculation lead up to the one-night affair where the future of the league is on display.
For many young players, this is the most important night of their lives thus far. And for that reason, making a good first (or lasting) impression is important.
Here are your five best draft day outfits, scored out of a possible five Joakim Noahs.
Drew Gooden, 2002
Kansas standout Drew Gooden shook hands with commissioner David Stern after he was the fourth pick by the Memphis Grizzlies in the 2002 NBA Draft.
There are probably at least eight buttons on this suit, but we can't confirm. There may be no buttons. Heck, there could be velcro.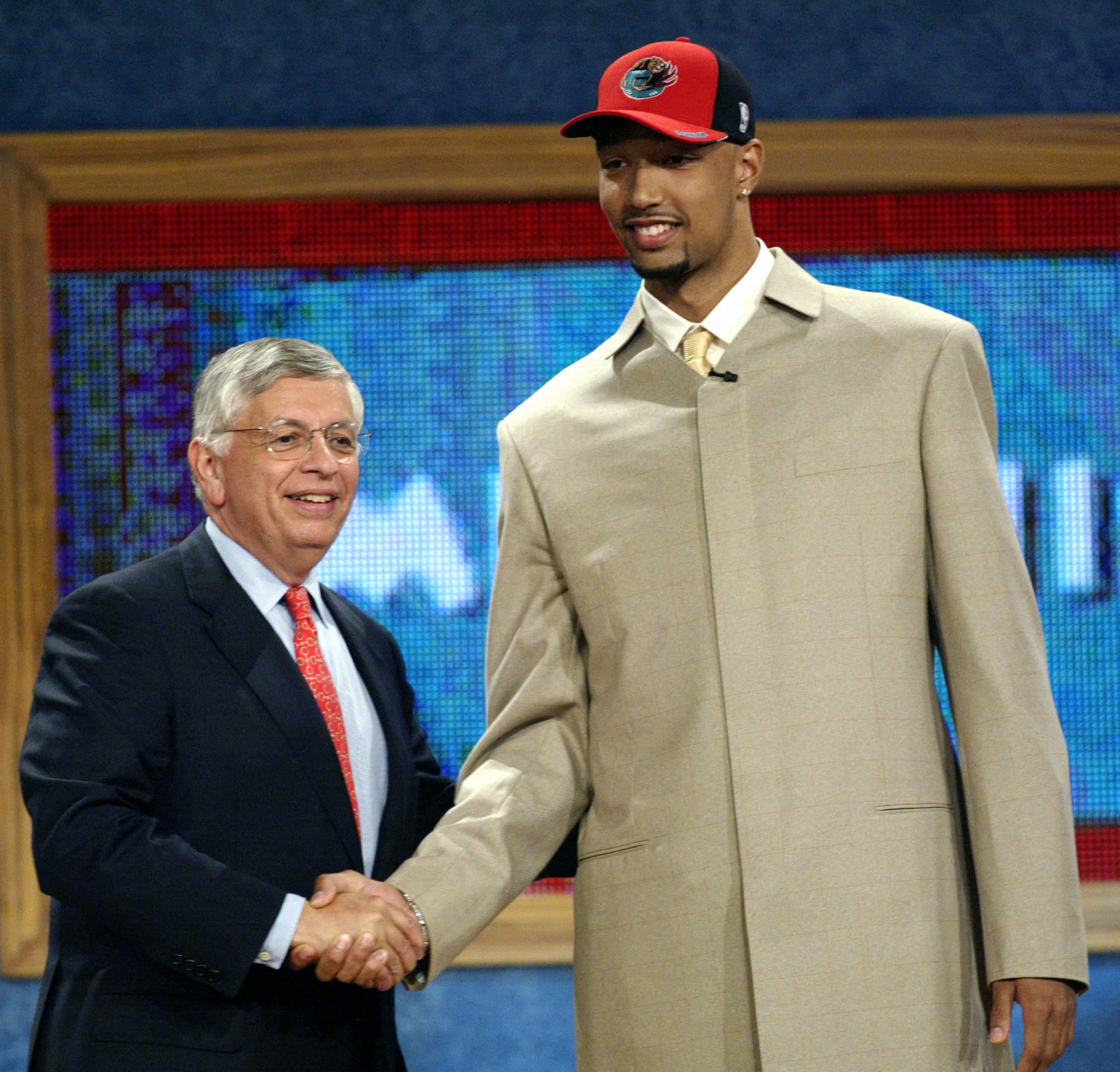 Score: 

Tim Thomas, 1997
Villanova's Tim Thomas was selected seventh overall by the New Jersey Nets in a suit that did not end up swallowing David Stern.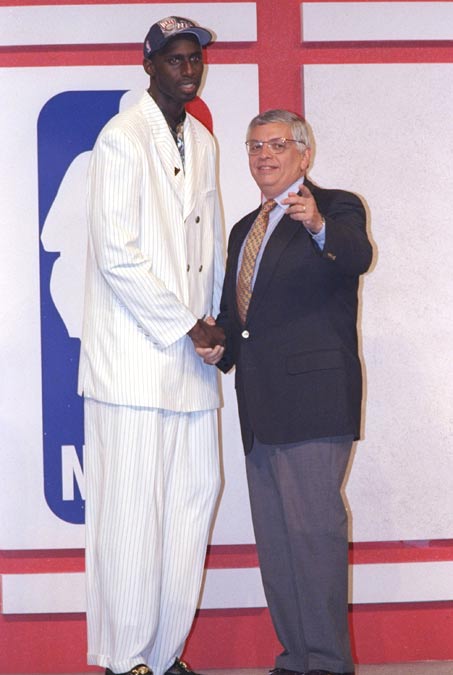 Score:

Wesley Johnson, 2010
Wesley Johnson's pants were inspired by a trip to the Ralph Lauren store in Chicago. He had them custom made for the big day, when he was selected No. 4 by Minnesota out of Syracuse.
These can be worn over and over again - to croquet matches, to Harry Potter's school, to a local rendition of the Highland Games - so Johnson scores big points for versatility.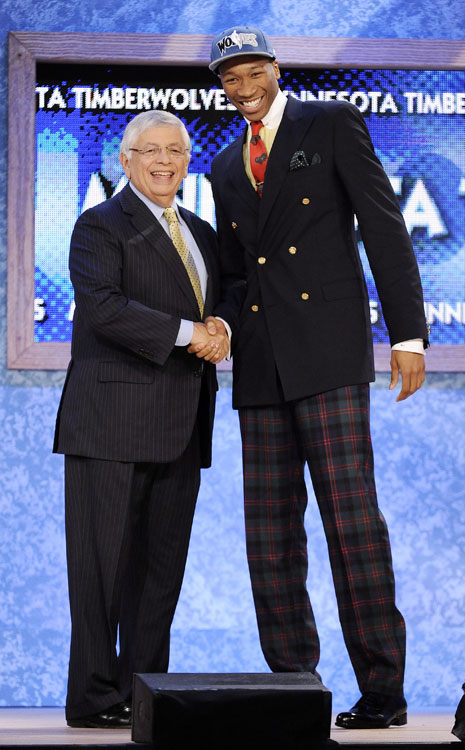 Score:

Jalen Rose, 1994
Sure, you can look back at Jalen Rose's red pinstriped suit as one of the most disastrous things of all time, or you can look back at Jalen Rose's red pinstriped suit as one of the most important statements in 1994.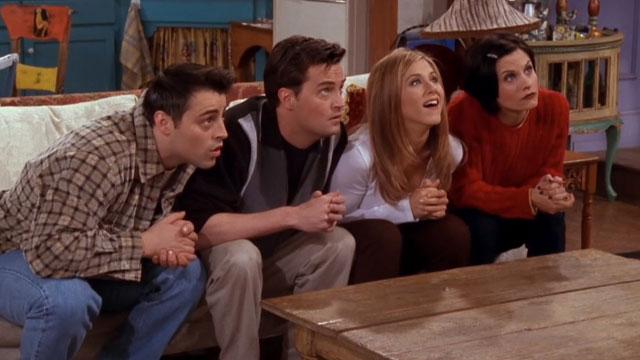 The No. 13 overall pick by the Denver Nuggets out of Michigan gambled his way into draft talk for the next two decades.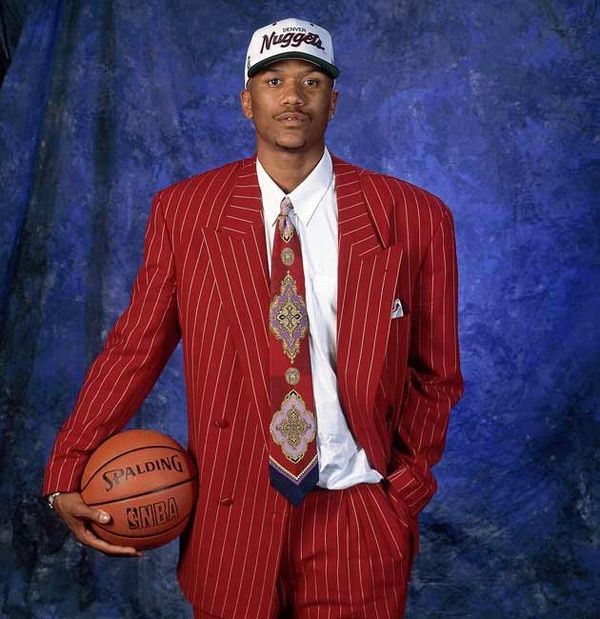 Score:

Glenn Robinson, 1994
First overall pick Glenn Robinson might have been the main storyline of timeless suits had Jalen Rose not walked into the place looking like a fancy tomato.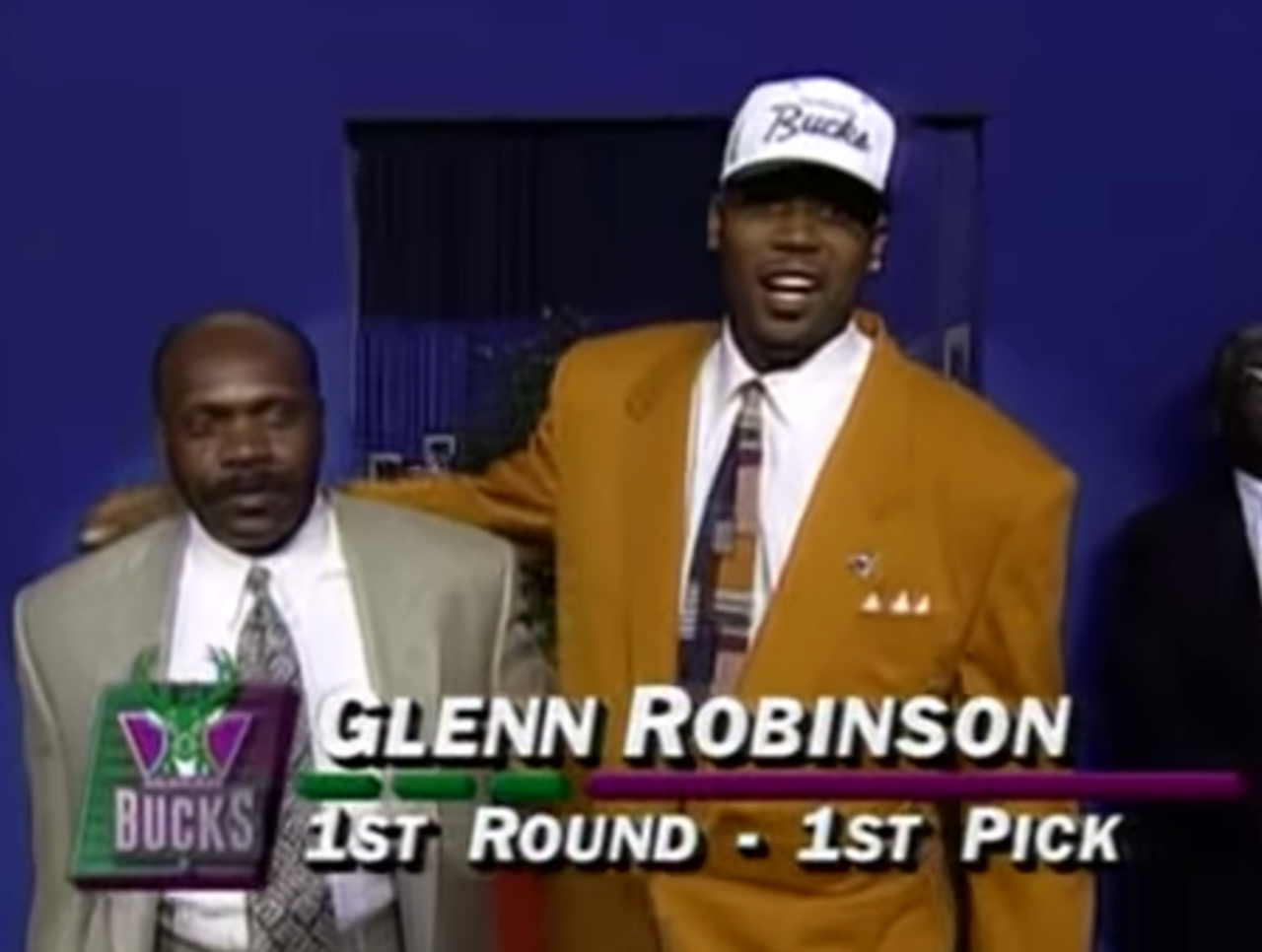 For his selection to the Milwaukee Bucks, Purdue's Robinson took the stage in a mosaic patterned tie and wore three pocket squares.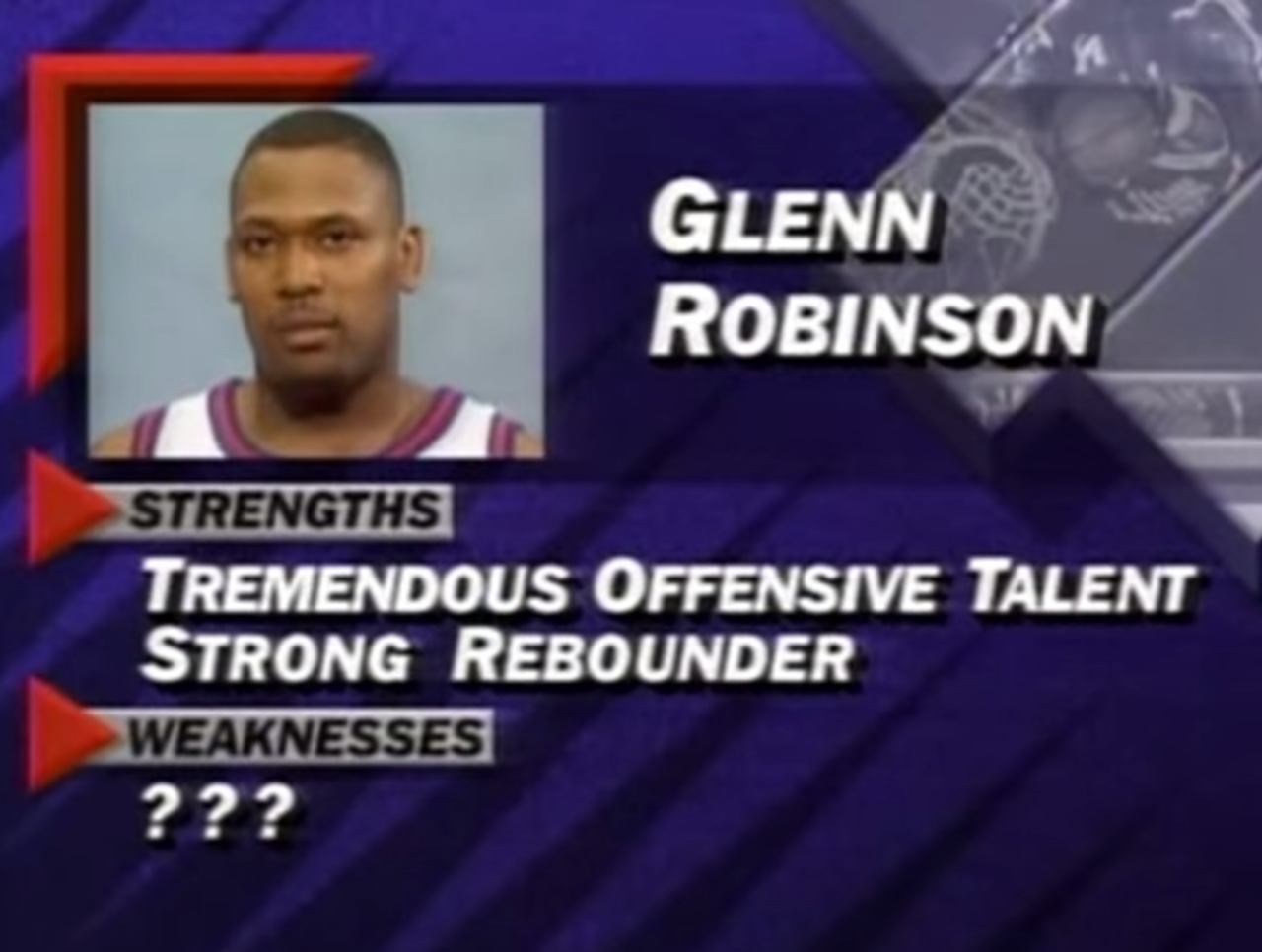 Weaknesses? Mustard, likely.
Score:

Comments
✕
5 best NBA Draft suits ever
  Got something to say? Leave a comment below!