Buyout bets: Can Westbrook, Love, and Beverley help their new teams?
Every year after the trade deadline, a slew of former NBA All-Stars and aging veterans find new homes via the buyout market. But despite the name recognition, the players involved rarely provide their new teams with a significant boost.
There are still plenty of recognizable names on the board for contenders and playoff hopefuls to add before the end of the regular season, but the three biggest buyout additions of the year have already taken place. Let's examine whether Russell Westbrook, Kevin Love, and Patrick Beverley can help the Los Angeles Clippers, Miami Heat, and Chicago Bulls.
Westbrook, Clippers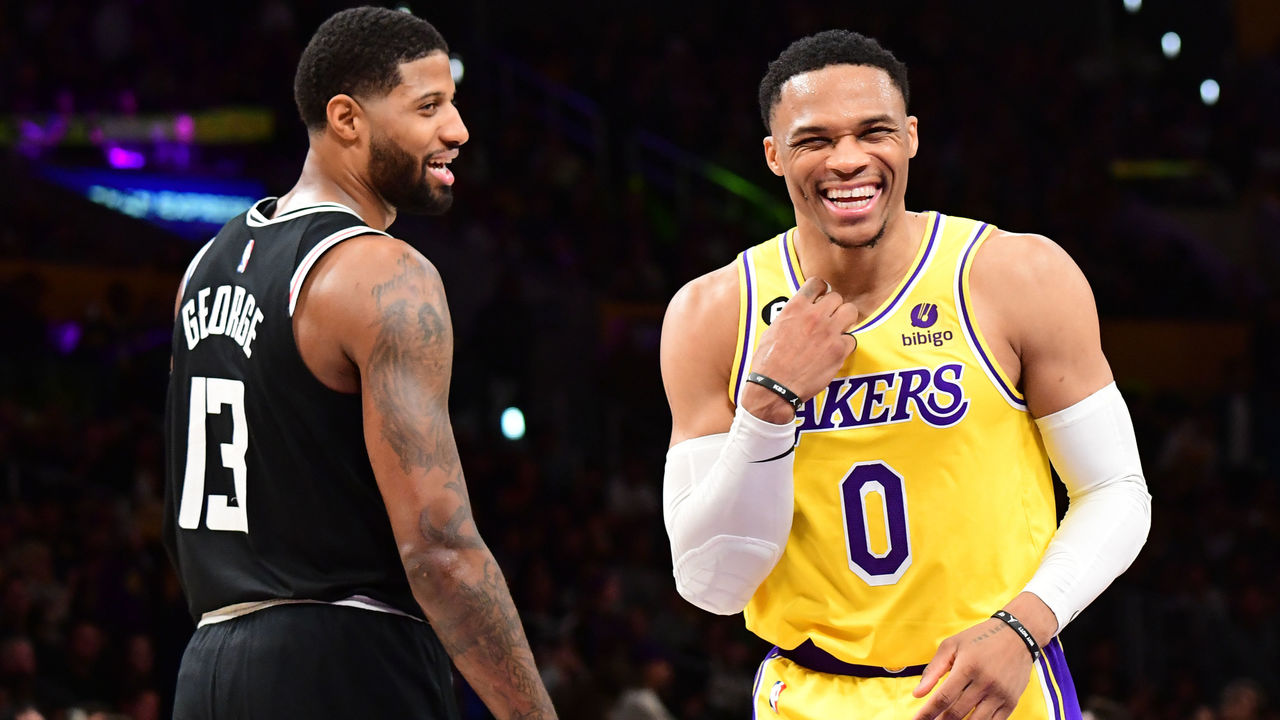 Westbrook has become the league's most polarizing player on the court. While the former MVP is still averaging 15.9 points, 7.5 assists, 6.2 rebounds, and a steal in slightly under 30 minutes per game in his 15th season, the 34-year-old's inefficiency, lackluster defense, and poor decision-making make for a toxic mix for teams trying to win at the highest level. Among 51 players this season who've attempted at least 700 field-goal attempts and 200 3-point attempts, Westbrook ranks 50th in true shooting percentage.
The Clippers are one of the NBA's most all-in teams, and could find some utility for Westbrook, in theory. But barring the nine-time All-Star adapting his game in ways he's never shown before, this partnership is unlikely to bear any meaningful fruit.
Westbrook can still push the pace, thrive in transition, and put pressure on opposing defenses. That combination - and his playmaking - would make him well suited to a bench role where he's surrounded by shooters. But reports indicate Westbrook will eventually start for the Clippers, which means it's only a matter of time before he runs into the same issues.
Though the Clippers could still use an organizing guard, they're at their best when the ball is in the hands of either Kawhi Leonard or Paul George. But having Westbrook on the court with Leonard and George provides negative offensive value since Westbrook's a non-shooter who refuses to move much without the ball or work as a screener. The Clippers' 21st-ranked offense will be further cramped when Westbrook shares the court with one of the team's non-shooting big men, Ivica Zubac or Mason Plumlee. Further, any minutes Westbrook takes from a more valuable player - whether that's Terance Mann or Norman Powell - is a detriment to the Clippers.
Westbrook will still fill the stat sheet, and he'll have some big games occasionally, but those nights will be few and far between. In most games, his overall contributions will fall far short of his box-score stats.
Kevin Love, Heat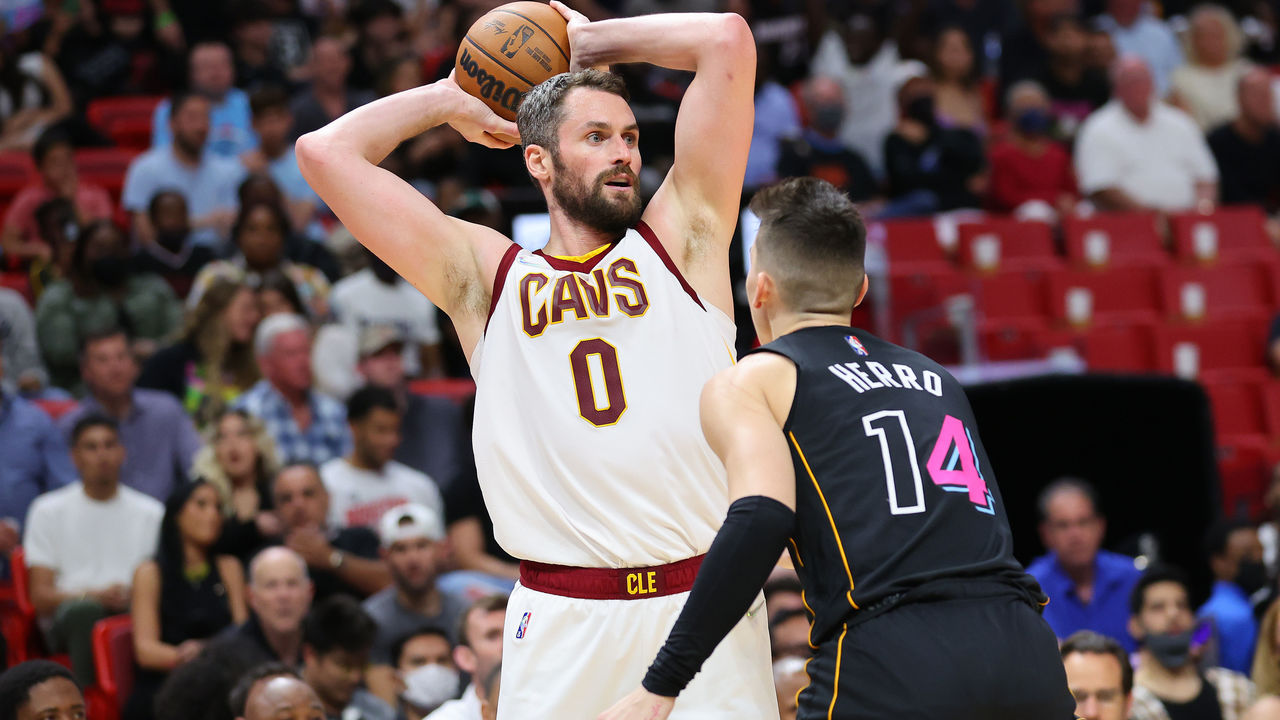 An aging Love slowly fell out of the Cavaliers' rotation this season, but of the three players on this list is the most likely to make a positive impact on his new team. That says more about Miami's dearth of functional power forwards than it does about Love's current abilities, though.
The Heat have often played small with Caleb Martin or Jimmy Butler at the four beside starting center Bam Adebayo. They've even resorted to spot minutes with Duncan Robinson or guard Max Strus there. When Miami has gone big, it has used Haywood Highsmith or 19-year-old Nikola Jovic. Love can surely be an upgrade in at least some of those minutes.
Martin still provides the Heat more defensive upside, but Love's shooting ability should provide Adebayo and Butler more space to operate. Though Martin has improved as a shooter and owns a higher 3-point percentage than Love this season, Love has made four more 3-pointers in 664 fewer minutes. He remains a more credible threat from behind the arc, and that impacts how opponents defend him. Further, Love's playmaking ability should help Miami's cutters get easy baskets, which could grease the wheels of an offense currently ranked 26th in efficiency.
Defensively, it's possible head coach Erik Spoelstra's zone-heavy schemes will help protect against Love's liabilities. If nothing else, his defensive rebounding provides some value on that end of the court.
Love is unlikely to make the Heat championship contenders again, but in terms of roster fit and a player finding a team who can maximize his strengths while hiding his weaknesses, it's not often a buyout-market acquisition makes this much sense.
Patrick Beverley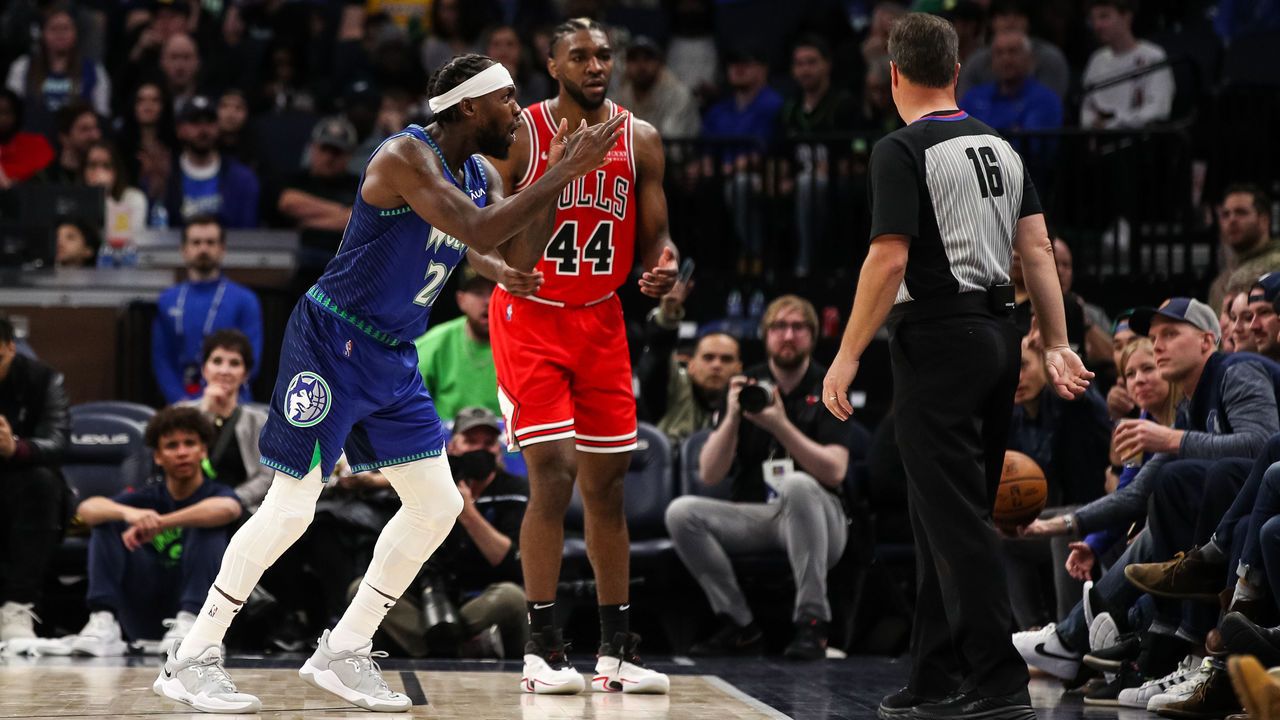 This one makes less sense.
Beverley signing with his hometown Bulls at this stage of his career is a genuinely nice story for the 11-year veteran, but that's about it.
With Lonzo Ball once again sidelined for the season, Beverley's perimeter defense would appear to be a welcome addition next to backcourt hound Alex Caruso. Even at 34 years old, Beverley's defensive impact remains in the top 10 among the 51 guards who've played the most minutes this season, according to BBall Index.
But even without Ball, the Bulls' defense hasn't been an issue this season. Between Caruso, Patrick Williams, Derrick Jones Jr., Andre Drummond, and the injured Javonte Green, head coach Billy Donovan has found enough defensive know-how to construct a seventh-ranked D around Chicago's offense-first trio of DeMar DeRozan, Zach LaVine, and Nikola Vucevic. Surprisingly, it's been the other end of the floor where the Bulls have struggled. Their mid-range-heavy attack, the league's second-lowest 3-point attempt rate, and limited offensive rebounding have led to a bottom-seven offense.
Unless Beverley, a 34.5% shooter on 3.9 3-point attempts per game over the last two seasons, suddenly erupts from beyond the arc, it's tough to see how the defensive guard will help the 11th-place Bulls climb back into the Eastern Conference playoff picture.
Joseph Casciaro is theScore's senior content producer.
Comments
✕
Buyout bets: Can Westbrook, Love, and Beverley help their new teams?
  Got something to say? Leave a comment below!