Stock Watch: What's trending in the NBA
Welcome to the latest installment of Stock Watch, a look at what's been trending up and down in the NBA.
⬆️ LeBron's MVP candidacy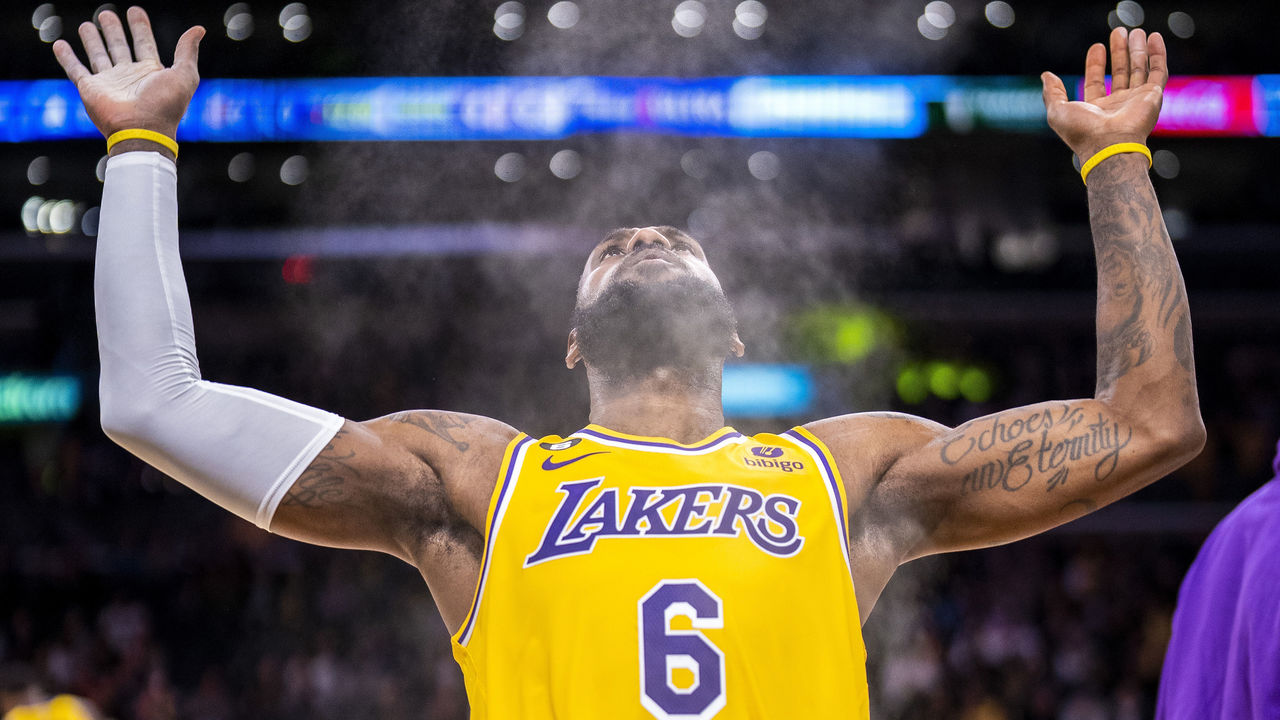 Anthony Davis' injury could've been the dagger to the Los Angeles Lakers' playoff hopes. Instead, the club sits just two games back of the West's sixth seed thanks to an absurd stretch of play from LeBron James. The four-time Finals MVP continues to defy Father Time, averaging 33.9 points, 8.3 boards, and 7.7 assists during Davis' absence. He has dropped 40 points or more on three occasions and has scored no lower than 23 points during that span.
Since Davis was sidelined on Dec. 18, the Lakers are a team-best plus-99 with James on the floor and a team-worst minus-114 when the superstar sits. James has carried the load for the past month and deserves some consideration for MVP if the Lakers manage to secure a postseason berth.
⬇️ T-Wolves' trade for Gobert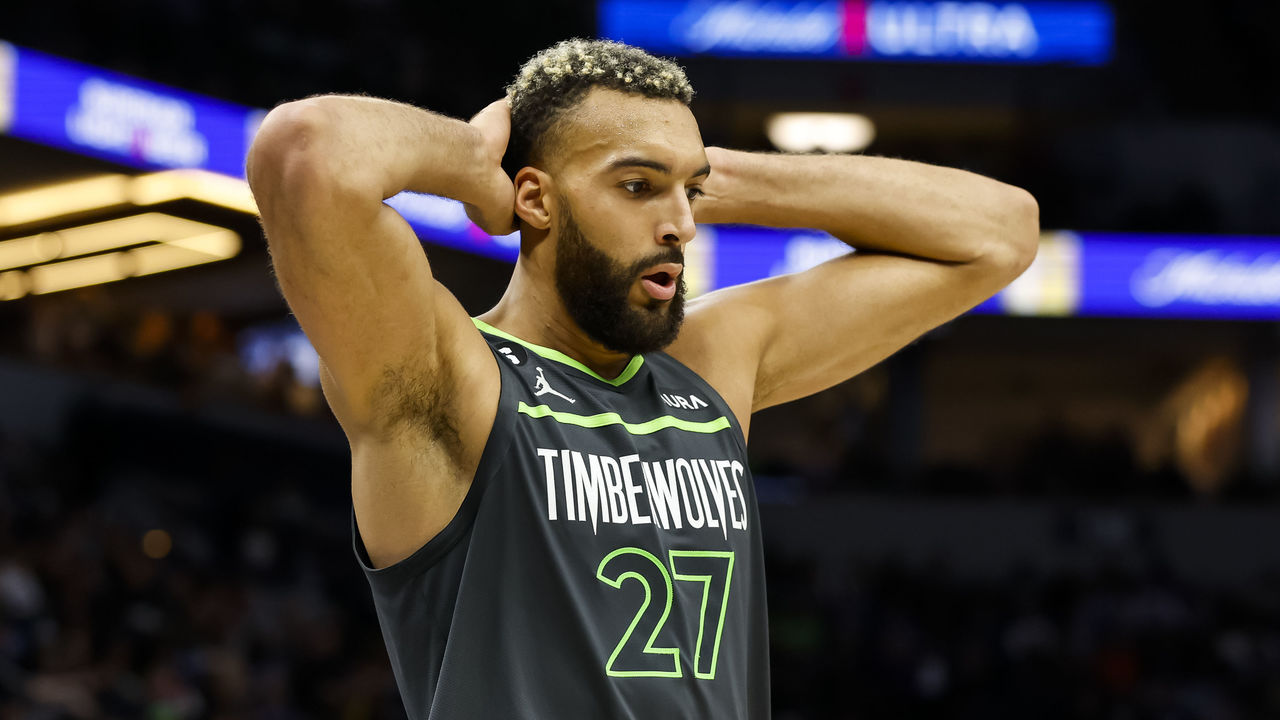 It was immediately evident that the Minnesota Timberwolves were taking a risk by trading five first-round picks and four players for three-time Defensive Player of the Year Rudy Gobert this summer, and unfortunately, it's gone nearly as badly as possible. The team is at exactly .500, Gobert is averaging his fewest points since the 2015-16 season, and despite his giant presence guarding the rim, Minnesota is only 14th in defensive rating.
However, things have taken a further turn for the worse with Walker Kessler - the Timberwolves' 2022 first-rounder who was included in the Gobert deal - looking like a perennial starter at the center position Gobert left behind with the Utah Jazz. The 21-year-old is among the NBA's best in block percentage, he's shooting 70.6% from the field, and he put on a career-best performance against the team that traded him, scoring 20 points and adding 21 rebounds in a victory for the supposedly rebuilding Jazz.
⬆️ Raps rumors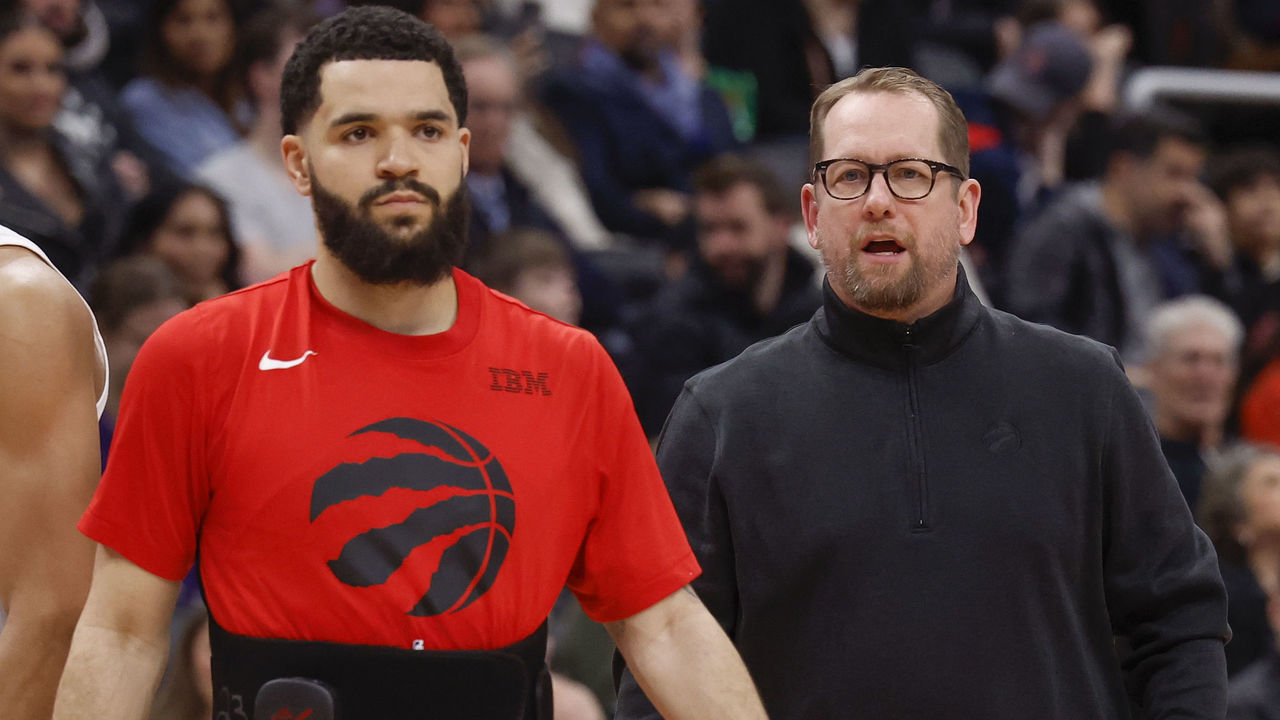 Sitting in the Eastern Conference's No. 11 seed and only three games back of a bottom-five record in the league, the Toronto Raptors' challenging decisions that loom ahead of the trade deadline may become easier. Rumors continue to swirl about a number of key starters, including this summer's likely free agents Fred VanVleet and Gary Trent Jr.
Perhaps no game sums up the Raptors' reality more than a Jan. 17 contest against the Milwaukee Bucks where VanVleet and Trent combined for 67 of the team's 122 points and 10 of their 13 3-pointers, but the team still lost. With both either looking to skip town or receive major pay raises, it seems more and more likely that Toronto tears down the bulk of its core in hopes of retooling and getting lucky with a top pick in June's draft.
⬇️ Pacers w/o Hali
The Indiana Pacers have been a pleasant surprise for much of this season, in large part due to the play of Tyrese Haliburton. The likely first-time All-Star is averaging career highs of 20.2 points and 10.2 assists per game, trailing only James Harden in the latter category. He guided the Pacers to a 23-18 start.
But since Haliburton suffered elbow and knee injuries on Jan. 11 against the Knicks, Indiana has quickly fallen off a cliff. The Pacers lost that contest in New York - which Haliburton exited early - and haven't won since. During its current seven-game losing streak, Indiana has a net rating of minus-12.7, ahead of only the dreadful Rockets in that time. The Pacers are also dead last in offensive rating in that span, looking aimless without their leader. This team desperately needs Haliburton back soon or it could fall straight out of the play-in tournament. Making the East's top six seems like a pipe dream at this point.
⬆️ Memphis' balanced attack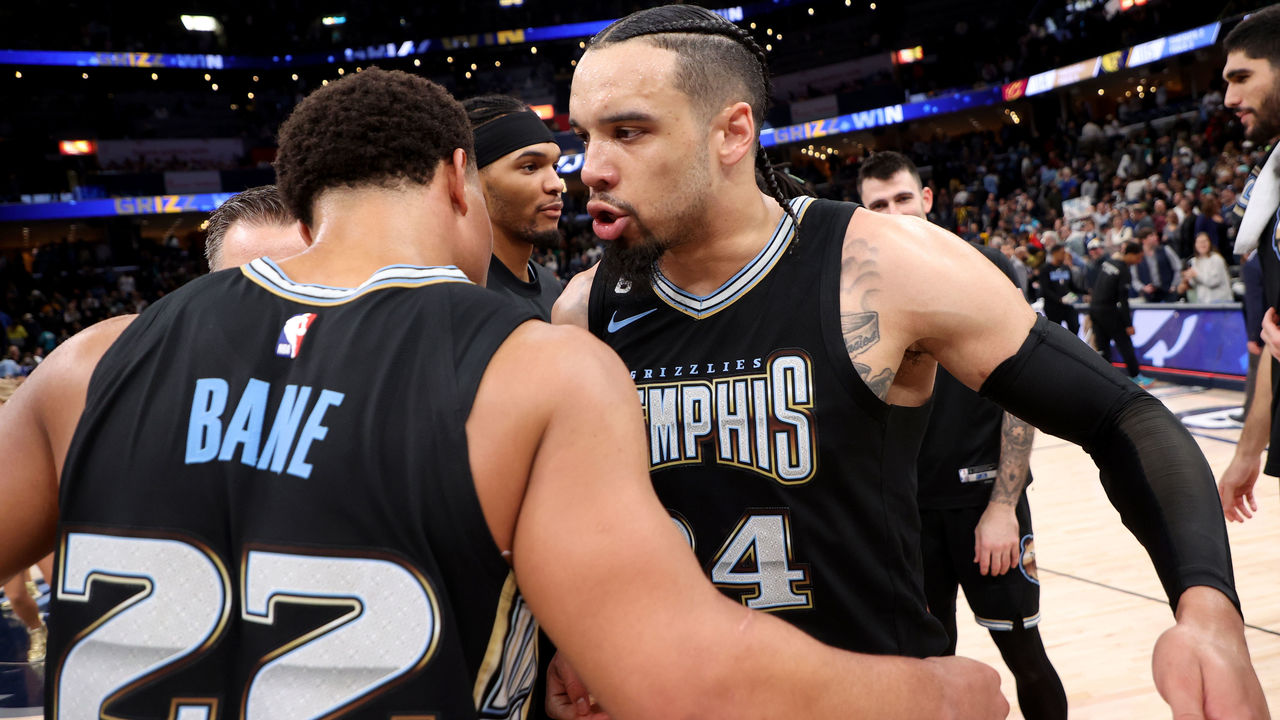 The Grizzlies have caught fire at the right time. Winner of 11 of its last 13, Memphis is playing like a championship contender on both sides of the ball. Over the franchise's recent 11-game winning streak, the team ranked fifth in offense and boasted the Association's second-best defense, leading to the league's best net rating at 12.3. With one of the deepest benches in the league, the Grizzlies have had at least 13 players appear in seven or more games since Dec. 29, with seven players scoring in double figures.
Ja Morant is leading the charge, averaging 27.2 points and 7.9 assists. Memphis also has two players in consideration for All-Defensive nods with Jaren Jackson Jr. and Dillon Brooks patrolling the paint and perimeter, respectively. With the Grizzlies 1.5 games back of the Denver Nuggets for the top seed in the Western Conference, keeping up the strong play will maintain a cushion above the rest of the competition.
⬇️ Suns in freefall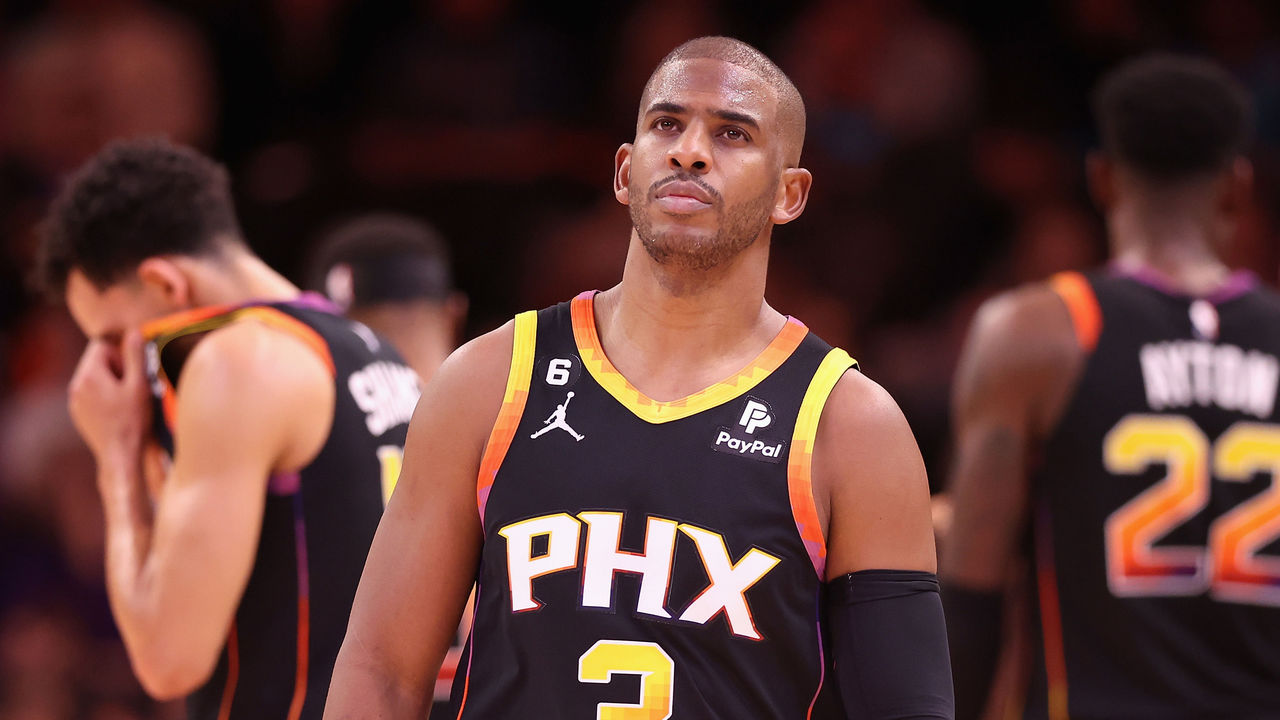 Only 18-and-a-half months removed from their Finals run, the Suns are failing to keep pace in a Western Conference that is quickly leaving them behind. Injuries have played a sizable part in their downturn; not only has starting point guard Chris Paul been out for recent stretches, but backup Cameron Payne has played just two games in the last month. However, Devin Booker's ongoing absence looms largest, with the 26-year-old potentially out until February as Phoenix bounces in and out of the play-in picture.
With that kind of roster crunch, the Suns' slide since December is better understood, but the numbers are still ghastly. From Dec. 1 onward, they're 9-18, own the league's second-worst offense and its 12th-worst defense, and generate the fewest fast-break points per game. Their current three-game winning streak may be an early sign of welcome change, especially with Paul finally returning in Sunday's narrow win over Memphis, but if Monty Williams' team can't get completely healthy in time to fully remedy its issues, Phoenix may need to make a splash by the Feb. 9 trade deadline.
Comments
✕
Stock Watch: What's trending in the NBA
  Got something to say? Leave a comment below!