NBA Power Rankings: A reason for optimism for every team
The NBA Power Rankings are selected by a panel of theScore's basketball editors.
On the cusp of the 2022-23 campaign, we're looking at reasons for every team to be hopeful as the season kicks off.
1. Milwaukee Bucks
The Bucks are running with the same core that brought them a title in 2021. The wing depth they added this offseason with MarJon Beauchamp and Joe Ingles could help bring them another ring.
2. Boston Celtics
After struggling to find complementary scoring in their Finals loss, the Celtics nabbed former Rookie of the Year Malcolm Brogdon in the offseason. He could bring an offensive boost off the bench that could pay off big time.
3. Golden State Warriors
Even after the Draymond Green-Jordan Poole debacle, the champs are still the champs. The Warriors should be even better this year, entering the season with a healthy Klay Thompson for the first time since 2018.
4. Los Angeles Clippers
There are surely reasons for optimism anytime you can integrate a two-time Finals MVP to a roster that made the playoffs last campaign. Kawhi Leonard should be back to his winning ways for the Clippers.
5. Philadelphia 76ers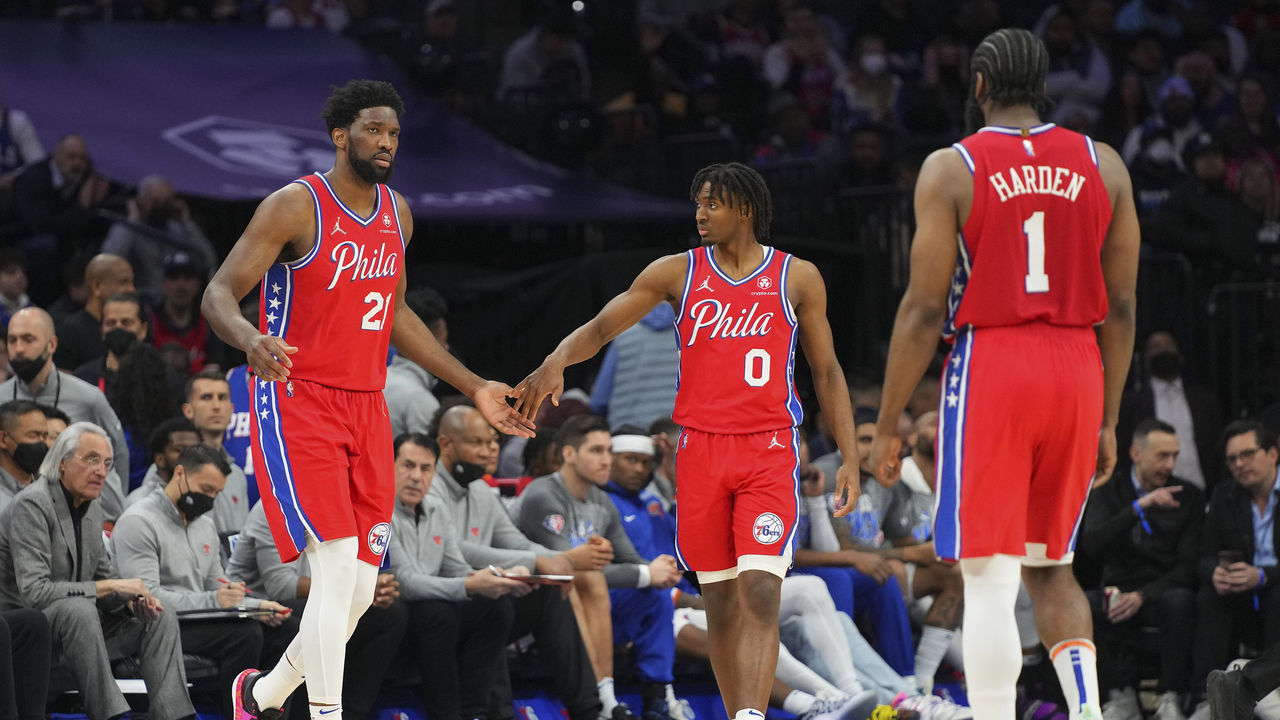 Coming off his sophomore campaign, Tyrese Maxey made strides as an individual scorer and increased his three-point shooting percentage to an elite mark in 2021-22. Another season of development will increase the Sixers' title chances.
6. Denver Nuggets
Jamal Murray makes his long-awaited return for a Nuggets team that boasted the seventh-best offensive rating last season without him. Offseason additions Bruce Brown and Kentavious Caldwell-Pope should fit perfectly with Nikola Jokic and Co.
7. Phoenix Suns
Despite the Deandre Ayton drama, Phoenix is a 64-win team bringing back most of its rotation players. The vibes may not be great now, but that could change when the victories start piling up again.
8. Brooklyn Nets
Following a tumultuous offseason in which star Kevin Durant requested a trade and threw his head coach under the bus, the Nets should just be fortunate that they have their full roster intact.
9. Memphis Grizzlies
Desmond Bane exploded in his sophomore season with the Grizzlies, almost doubling his scoring average while increasing his three-point shooting percentage. With Jaren Jackson out for the beginning of the campaign, Bane could take another step offensively.
10. Miami Heat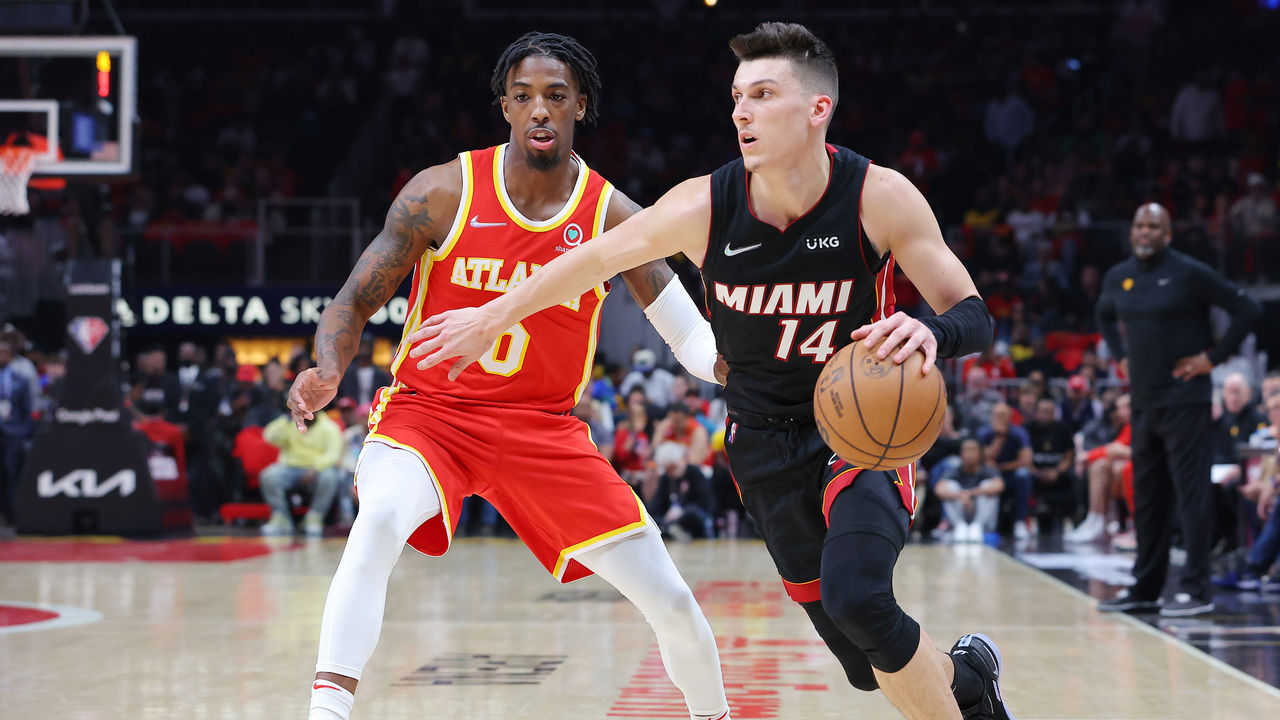 Tyler Herro inked a five-year, $130-million extension with the Heat in the offseason. Averaging career highs in points and assists last campaign, Herro's spacing and scoring are key to Miami's championship ambitions.
11. Cleveland Cavaliers
What isn't there to be optimistic about for the Cavaliers? Their two best returnees are 22 or younger, and newly-acquired Donovan Mitchell brings an established star presence. The future is bright in Cleveland.
12. Dallas Mavericks
Christian Wood has his faults, but he'll make for a dangerous pick-and-roll partner with Luka Doncic. Head coach Jason Kidd proved last season that he could get his players to buy in on defense.
13. Atlanta Hawks
The brand new Trae Young-Dejounte Murray backcourt has the potential to be one of the league's best. Plus, a wing exodus in the offseason sets the stage for a De'Andre Hunter breakout campaign.
14. Minnesota Timberwolves
The Timberwolves swung for the fences, trading five players and four picks for former Defensive Player of the Year Rudy Gobert. His rim protection can help the team become a regular-season powerhouse and potential playoff contender.
15. New Orleans Pelicans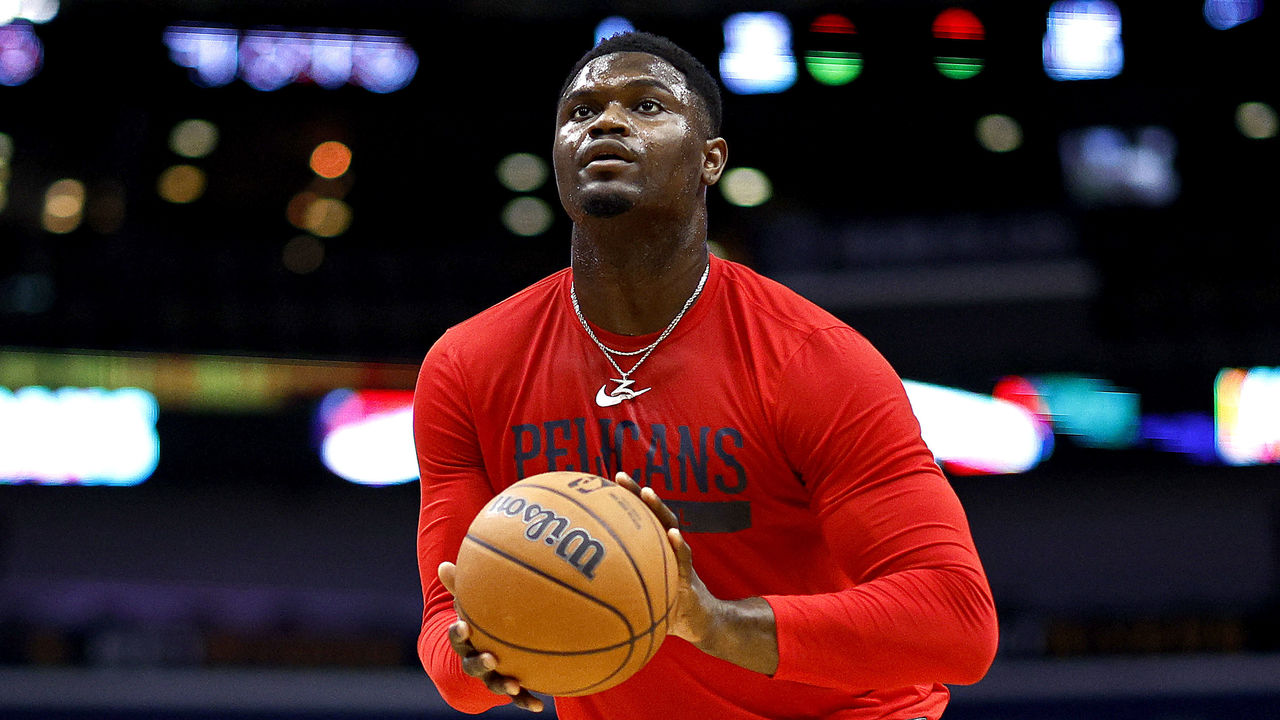 Zion Williamson is poised for a big year for the Pelicans after missing all last season with a foot injury. The team finished the second half strong, scraping into the playoffs.
16. Toronto Raptors
Second-year forward Scottie Barnes looks to build on his Rookie of the Year campaign. He'll be a major swing factor for the Raptors, who didn't make any significant offseason acquisitions.
17. Chicago Bulls
In the wake of Lonzo Ball's knee injury, sophomore Ayo Dosunmu is taking the reins at point guard for the Bulls. He has the opportunity to build off his All-Rookie selection.
18. Los Angeles Lakers
The Lakers still have nearly unrivaled star power in LeBron James and Anthony Davis. New head coach Darvin Ham could instill the defensive identity and discipline that this team needs.
19. Portland Trail Blazers
The Blazers stumbled last season to their worst record since 2006 but having superstar Damian Lillard back in the fold guarantees significant improvement this campaign. Lillard missed 53 games in 2021-22.
20. New York Knicks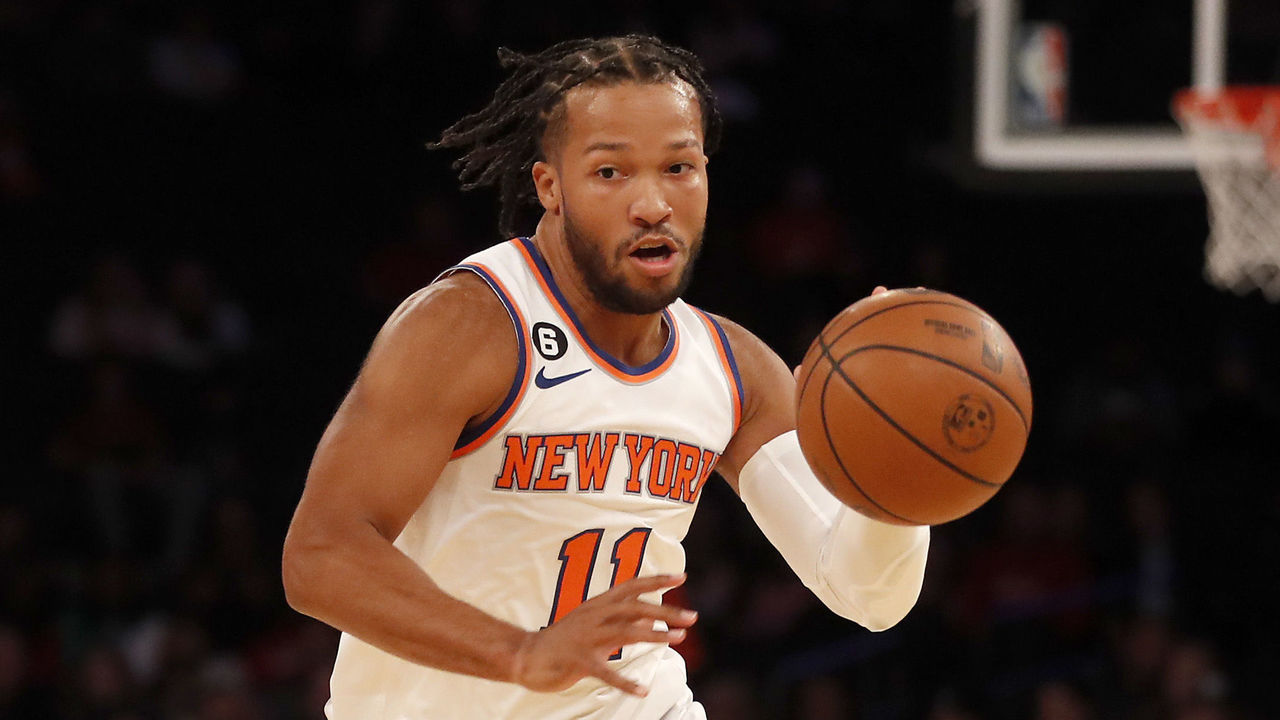 Hyped offseason acquisition Jalen Brunson may not become an All-Star, but his playmaking for himself and others should be the main reason the Knicks improve after finishing 26th in points last season.
21. Sacramento Kings
The bar is low in Sacramento. But the fact the Kings have two potential All-Stars, a possible Rookie of the Year candidate, and a shot at the play-in tournament should be a reason to celebrate.
22. Washington Wizards
Kristaps Porzingis was terrific after coming over from the Mavericks at the trade deadline. If he can stay healthy - granted, a big if - the Wizards have a foundational piece to anchor their defense.
23. Detroit Pistons
The Pistons added two lottery picks into the fold, selecting Purdue's Jaden Ivey and Memphis big man Jalen Duren. Getting Cade Cunningham more talent on his timeline bodes well for the future.
24. Houston Rockets
The Rockets have amassed some offensive firepower heading into the third season of their rebuild. No. 3 pick Jabari Smith joins Jalen Green, Kevin Porter, and the rest of Houston's young, scoring-heavy core.
25. Charlotte Hornets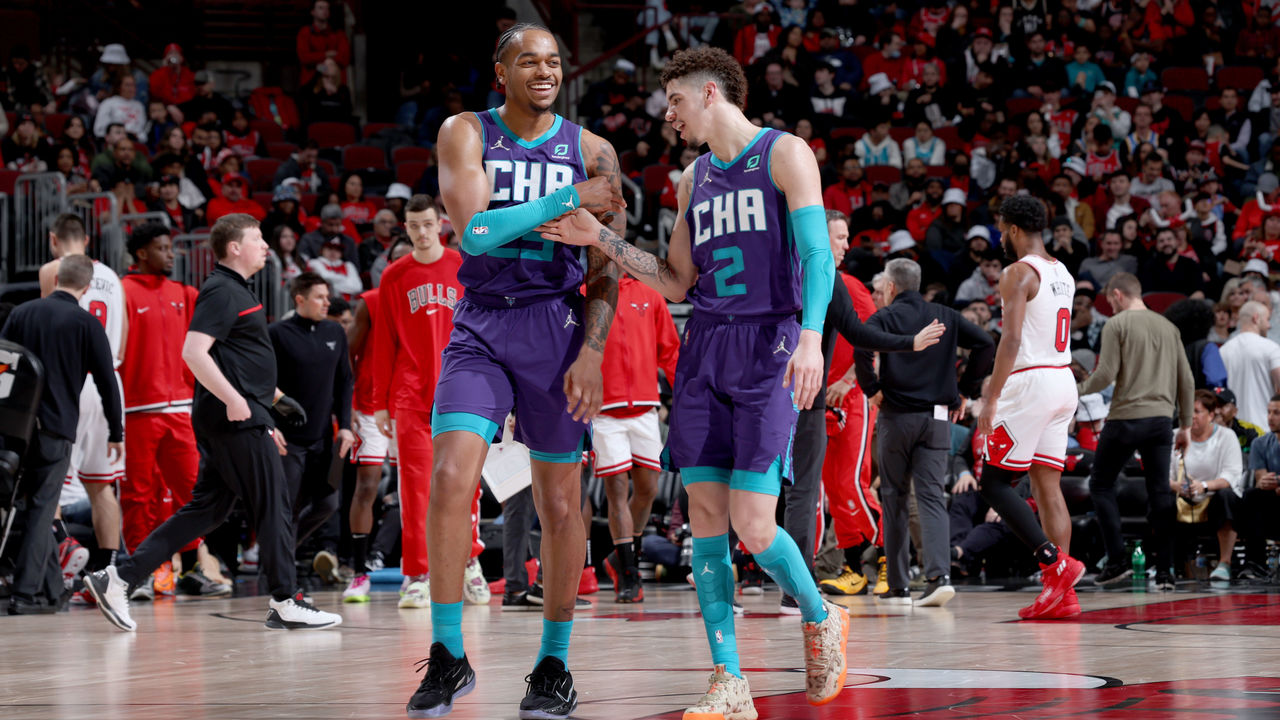 It's hard to be optimistic about the Hornets following a rough offseason and LaMelo Ball's ankle injury. Perhaps they'll be bad enough to draft a co-star for Ball instead of losing in the play-in again.
26. Indiana Pacers
No. 6 selection Bennedict Mathurin showed the promise of being a perennial 20-point-per-game scorer throughout his Summer League and preseason appearances. Pairing him with Tyrese Haliburton could lead to a fun offense.
27. Orlando Magic
No. 1 pick Paolo Banchero looks the part and is the odds-on favorite to win Rookie of the Year. Key young players Franz Wagner and Wendell Carter Jr. also had a strong preseason.
28. Oklahoma City Thunder
Taking multiple versatile wings in the draft gives the Thunder a new look, despite losing No. 2 pick Chet Holmgren for the season with a Lisfranc injury. An injection of talent moves the rebuild along.
29. Utah Jazz
Watching Victor Wembanyama highlights should give Jazz fans hope during an ugly season. Utah's best chance at title contention is building through the draft, and Danny Ainge chose the right time to begin the rebuild.
30. San Antonio Spurs
It might be a rough campaign in San Antonio. At least the Spurs are finally committed to a proper rebuild after treading water for multiple years following the Kawhi Leonard trade.
Comments
✕
NBA Power Rankings: A reason for optimism for every team
  Got something to say? Leave a comment below!