Can the disappointing Hawks turn it around?
Kevin C. Cox / Getty Images
The Atlanta Hawks entered the season with as much promise - both in the present and future - as any NBA team. After a shocking run to the Eastern Conference final last campaign, many people believed the Hawks had the goods to build on that momentum this year.
Instead, Atlanta has been the East's most disappointing team over the season's first half, and the ramifications have already been felt. Last week, the Hawks traded 2019 No. 10 pick Cam Reddish to the Knicks for an underwhelming package consisting of Kevin Knox and a protected 2022 first-rounder.
With approximately three weeks between now and the trade deadline and three months until the playoffs tip off, Atlanta needs to figure out whether it was last spring or this winter that was the aberration.
Defensive slide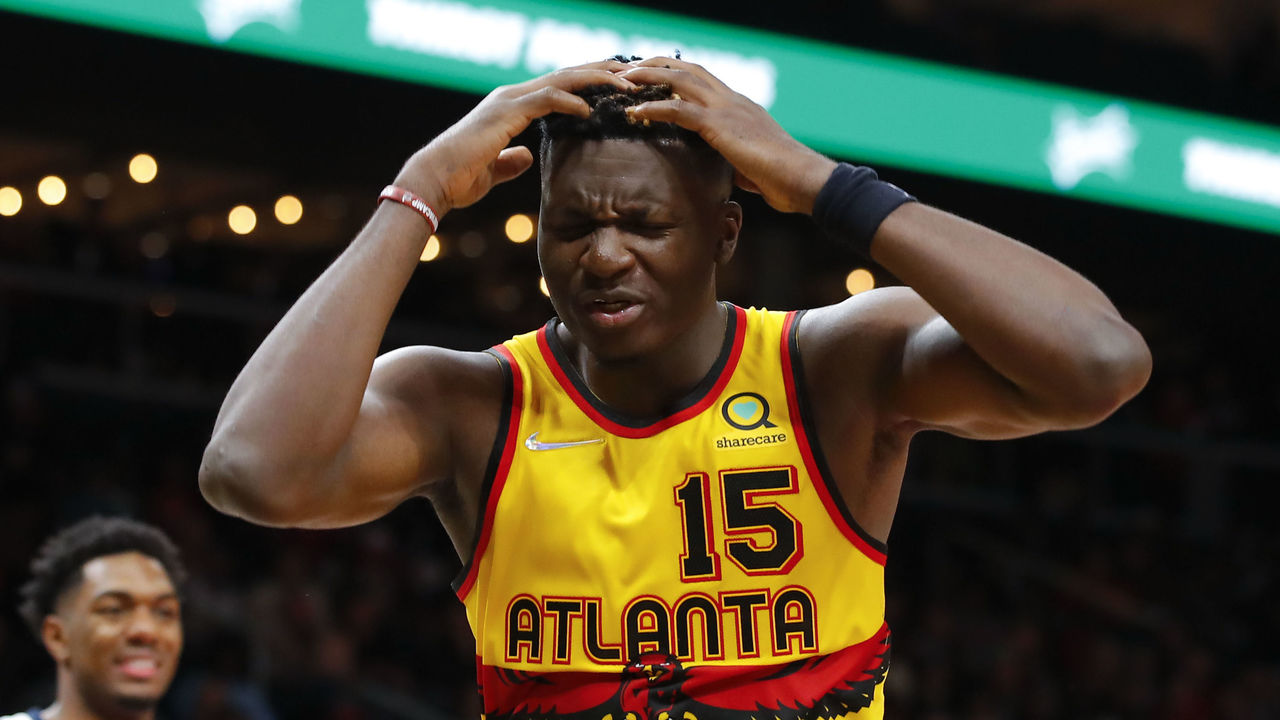 Though they finished a slightly below average 18th in defensive efficiency last season, the Hawks' defensive improvement was the breakthrough many believed could be the catalyst for a present and future spent contending.
The fact Atlanta constructed a competent defense with franchise cornerstone Trae Young on the court was a massive development. Through his first two seasons as a pro, Young might've been the worst defensive player in the Association.
Center Clint Capela's play marked the biggest reason for the team's defensive improvement last year. His combination of rim protection, mobility, and defensive rebounding steadied the ship while providing a layer of protection for the Hawks' defensive liabilities.
Capela, currently nursing an ankle injury, has remained been a solid defensive presence this campaign. Still, he hasn't been quite the same player who earned a top-six finish in Defensive Player of the Year voting last season.
Opponents are shooting 56.2% at the rim against Capela - a fine figure for the big man - but he limited opponents to 52.8% at the rim in 2020-21. Meanwhile, his block rate has plummeted more than 24% from the previous campaign, and his foul rate is up nearly 30%.
However, this is a chicken-or-egg conundrum.
Has the Hawks' defense cratered because Capela hasn't been as dominant, or has the big man's play fallen off because the weak defenders in front of him are asking too much of him?
Players like John Collins and the recently traded Reddish made significant strides on the defensive end last year, with their effort and attention to detail noticeably improved. Even Young put forth a more honest and acceptable defensive effort, considering the offensive burden on the diminutive point guard's shoulders.
Across the board, that effort has waned this season. Young is back to completely surrendering when presented with a screen. Collins, who's reportedly unhappy with his role and might be on the trade block after signing a $125-million contract, has noticeably sulked at times on the defensive end. Whether it's a pitiful defensive effort or discouraging body language, the same can be said for Kevin Huerter's defense this campaign after a more admirable effort last year.
The Hawks' defensive game plan doesn't look much different from the previous season. They're giving up slightly fewer attempts at the rim and marginally more 3-point looks, while opponents are converting more of those long-range attempts (36.2% versus 34.9% last year). But those subtle changes and Capela's defensive drop-off don't explain Atlanta's slide from 18th to 28th. The effort of the less capable defensive players in front of Capela completes the picture.
Continuity … or lack thereof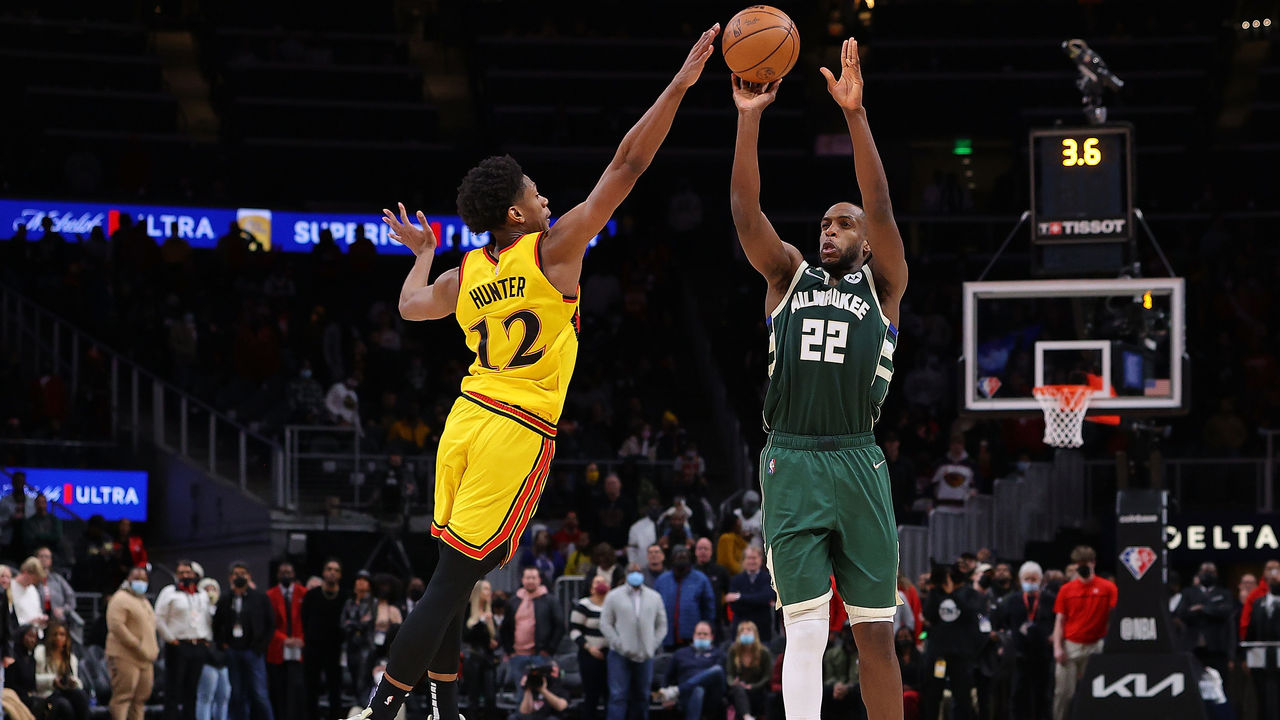 An injury sidelined De'Andre Hunter for most of Atlanta's second-half surge last season, but that shouldn't distract from the fact that the two-way stud is one of the Hawks' two most important defensive players (along with Capela).
So it doesn't help the team's defensive cause that Hunter once again missed significant time this season. A wrist injury that required surgery kept him out for two months until his recent return to the lineup.
If even a portion of last year's team improvement were smoke and mirrors, having a healthy Hunter in the fold would've helped protect the Hawks from such a significant defensive regression. Hunter's ability to guard the opposing team's biggest and best perimeter threats and wing scorers eases the burden on Young and Huerter while minimizing the damage Capela is often forced to clean up behind them.
But Hunter has missed 28 games, and sophomore big man Onyeka Okongwu - a special defensive talent who can transform Atlanta's two-way upside - has appeared in only 11 of 43 contests. Bogdan Bogdanovic may not help much on the defensive end, but his presence in the starting lineup goes a long way in helping solidify Nate McMillan's rotation and pecking order. However, the Serbian gunner has missed 15 games.
In another season radically impacted by the ongoing COVID-19 pandemic, other teams have been more affected by injuries and absences than the Hawks. But it's also fair to say that through half the season, Atlanta hasn't fielded its optimal lineups often enough for us to conclude that its best isn't good enough.
Improved East working against them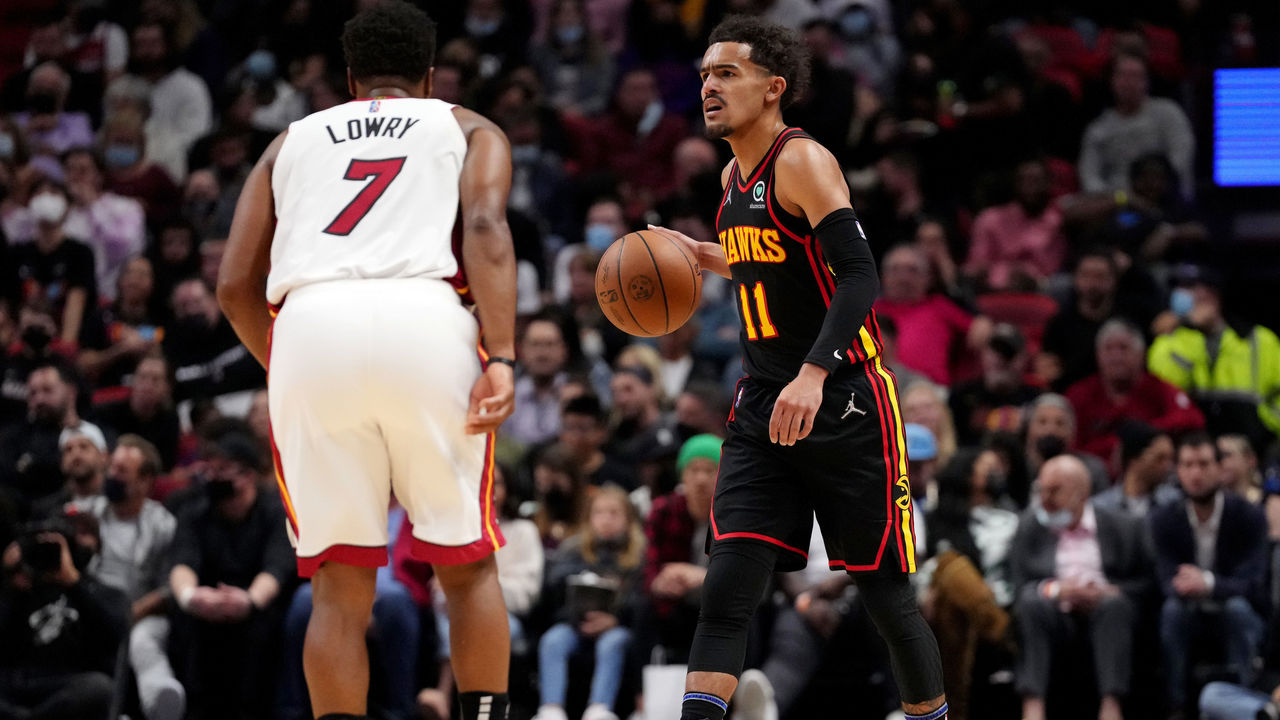 Many have quickly pointed out that the Hawks got off to a similarly rough start last year before surging down the stretch and into the playoffs. Perhaps a healthier Atlanta team in the season's second half can pull another rabbit out of the hat. After all, the Hawks just rallied past the defending champion Bucks on Monday.
But that line of thinking ignores the many factors working against the team this year.
Before an eight-game winning streak that kick-started a 27-11 finish to the regular season and the No. 5 seed in 2021, the 14-20 Hawks sat 11th in the Eastern Conference standings with 38 games remaining in the pandemic-shortened campaign. At the time, they trailed the final play-in seed by only two contests and were three games back of the sixth and final guaranteed playoff spot.
The 2021-22 Hawks are sitting 12th with an 18-25 record and 39 games remaining. But this season's Eastern Conference is much improved and deeper than last year's. Atlanta has already fallen four games behind 10th-place Boston for the final play-in spot and seven contests back of sixth-place Philly for a direct pass to the postseason.
Every reputable projection system indicates that a team will need at least 45 wins to crack the East's top six, with roughly 43 victories required to finish top eight (which gives play-in teams two chances to secure a playoff berth rather than just one). They also predict that a minimum of 40 wins will be necessary to squeak into the top 10.
Using those projections, it's fair to say the Hawks would have to go at least 22-17 the rest of the way to even have a chance at a road play-in game and at least 27-12 to avoid the play-in altogether. It's an uphill battle, made even more daunting by the fact nine of Atlanta's next 10 games come against teams currently .500 or better.
Not to mention, there will be no midseason coaching change to provide a jolt of life this time around.
Ice Trae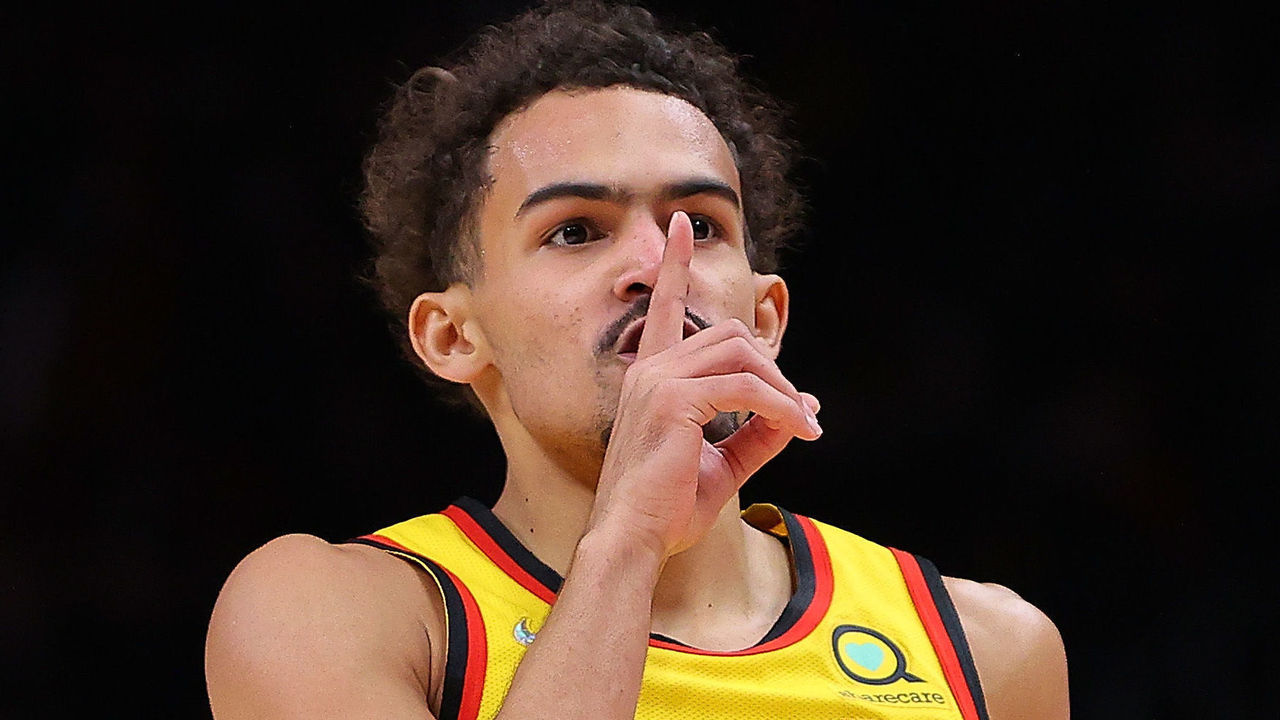 Young's ball-dominant style, the audacity of his shot profile, and the general heliocentricity of Atlanta's offense have led to questions about how enjoyable playing with Young really is for teammates and how trying to find yourself in that system might impact the development of an offensively talented player like Reddish.
Nonsense.
Young is a transcendent offensive talent whose mere presence gives the Hawks a floor many teams would kill for. Though his defensive effort and effectiveness deserve criticism, it's worth noting the Hawks own the league's second-most efficient offense because of how outstanding Young has been this season.
Young is averaging better than 27 points and nine assists on 58% true shooting, numbers only LeBron James and James Harden have ever matched in the 3-point era. For all the complaints about Young's decision-making regarding his shooting range, less than 36% of his field-goal attempts this season have come from deep. His floater and his work in the mid-range - where he's an 88th percentile shooter, according to Cleaning The Glass - can decimate opposing defenses.
Whether he's scoring the ball or getting his screeners good looks, Young also remains one of the league's most devastating pick-and-roll maestros.
Add it all up, and the 23-year-old owns the second-highest usage rate while also assisting on more than 47% of his teammates' field goals when he's on the court - a league-leading mark. Young's on track to become the fourth player ever to post a usage rate of at least 35% and an assist percentage of at least 45% in the same season.
The Hawks' offensive reliance on their superstar shows in the numbers. When Young's on the court, Atlanta scores like one of the 10 most efficient offenses in NBA history (115.8 points per 100 possessions). When Young's on the bench, the Hawks are more anemic (101.2 offensive rating) than this year's 30th-ranked offense (Detroit).
As long as they have Young, Atlanta merely needs to cobble together a semi-respectable defense to contend. Young's presence makes that a more challenging endeavor, but it's doable in the long term if the Hawks can keep Hunter and Okongwu healthy while getting Collins to buy in again.
However, this season appears too far gone.
Joseph Casciaro is theScore's senior basketball writer.
Comments
✕
Can the disappointing Hawks turn it around?
  Got something to say? Leave a comment below!