NBA Power Rankings: Every team's most improved player this season
The NBA Power Rankings are selected by a panel of theScore's basketball editors.
This week, we are highlighting the player on each team who has improved the most over 2021-22.
1. Phoenix Suns (62-16)
Previous: 1
Phoenix ranks fourth in the NBA in three-point percentage, but only one qualified Suns player shoots over 40%: Cam Johnson. He's second in the league at almost 44% from deep.
2. Memphis Grizzlies (55-23)
Previous: 2
Desmond Bane might be the biggest steal of the 2020 draft. The second-year wing has been a dependable secondary scoring option, nearly doubling his production (18.2 points per game) from a year ago.
3. Milwaukee Bucks (48-30)
Previous: 5
Though his scoring efficiency has taken a slight hit, Bobby Portis is putting up career highs of 14.7 points and 9.1 rebounds per game, all while forced to play a bigger role in Brook Lopez's early-season absence.
4. Miami Heat (51-28)
Previous: 3
Max Strus went from the fringe of Miami's rotation last campaign to a key reserve this season. The Heat score the league's most bench points thanks largely to Strus' 10.6 points per game and 40.6% 3-point shooting.
5. Boston Celtics (49-30)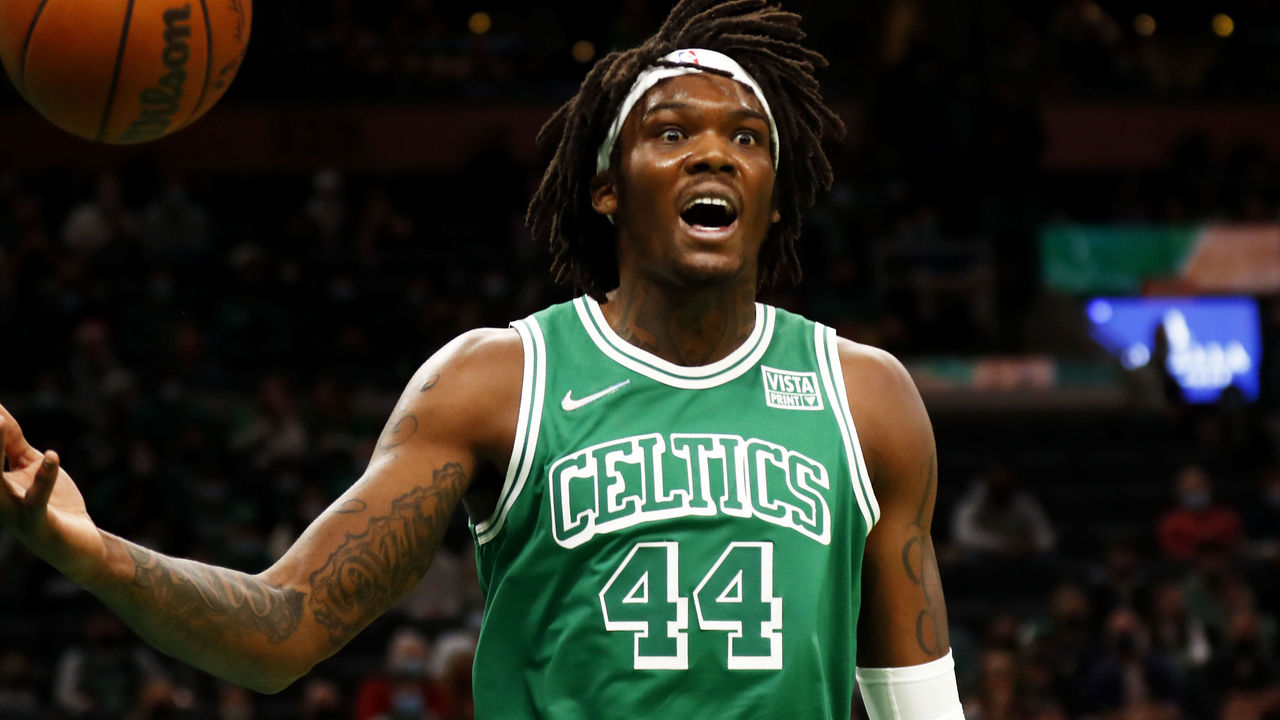 Previous: 8
Although currently injured, Robert Williams has been the Celtics' secret sauce. His fouls dropped from 3.8 per 36 minutes last season to 2.7 this campaign, allowing his All-Defensive quality to stay on the floor for nearly 30 minutes a night.
6. Philadelphia 76ers (48-30)
Previous: 4
Tyrese Maxey emerged as a reliable third option behind Joel Embiid and James Harden. Maxey more than doubled his scoring average from eight to 17.2 points per game after becoming a starter in Year 2.
7. Golden State Warriors (50-29)
Previous: 6
Jordan Poole is now the Warriors' third Splash Brother, averaging 2.8 treys on 36.8% efficiency. He's played even better with Stephen Curry sidelined, averaging 27.8 points over his last eight contests.
8. Dallas Mavericks (49-30)
Previous: 9
Jalen Brunson has grown into a high-quality starter on a sneaky good Mavs team. His eFG% is down from last year, but 16.2 points, 4.8 dimes, and 3.9 boards a night are all career highs.
9. Denver Nuggets (47-32)
Previous: 10
Reigning MVP Nikola Jokic took his game to another level this season. He ranks top 10 in points (26.8), rebounds (13.7), and assists (8.0). Jokic's 32.8 PER is also on pace to be the highest ever.
10. Toronto Raptors (45-33)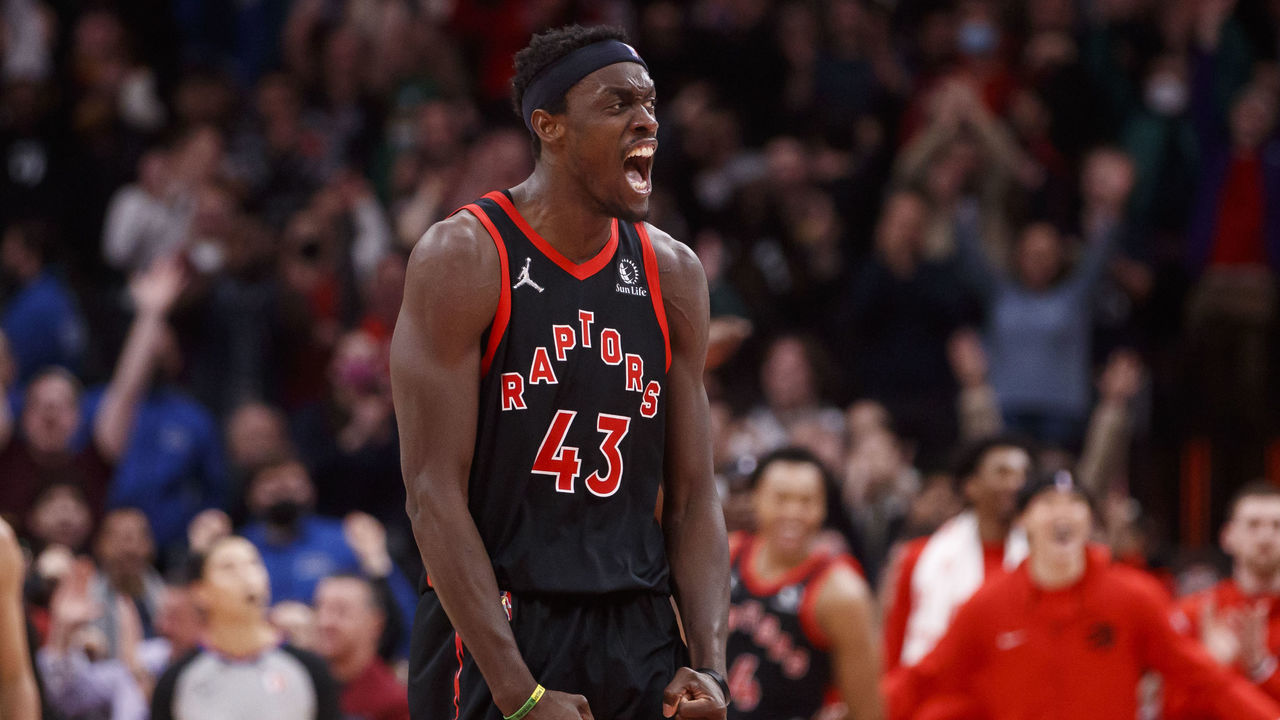 Previous: 14
Pascal Siakam leads Toronto in scoring for the third straight season, but his efficiency is well above his previous campaigns as the lead man. He's producing his highest advanced shooting numbers since Kawhi Leonard donned a Raptors jersey.
11. Minnesota Timberwolves (45-34)
Previous: 11
Jarred Vanderbilt deservedly earned a permanent starting gig in Minnesota, most notably due to his hustle. He leads the Timberwolves with a 35.3% rebounding percentage, and his 28.5% steal percentage ranks second (min. 100 minutes played).
12. Utah Jazz (46-32)
Previous: 7
Udoka Azubuike had shown promise before sustaining a season-ending ankle injury last month. The big man averaged 9.7 points, 8.3 boards, and 1.2 blocks in 20.3 minutes over a six-game stretch in February.
13. Brooklyn Nets (40-38)
Previous: 13
Bruce Brown emerged as a reliable option for Brooklyn to deploy this campaign. Since entering the starting lineup on Feb. 12, he's averaging 14.3 points, 5.6 rebounds, 3.4 assists, and 1.4 steals in 14 contests.
14. Chicago Bulls (45-33)
Previous: 12
Ayo Dosunmu is a staple in the Bulls' starting five after beginning the season as the club's third-string point guard. The rookie's three-point shooting and solid defensive play earned coach Billy Donovan's trust.
15. Atlanta Hawks (41-37)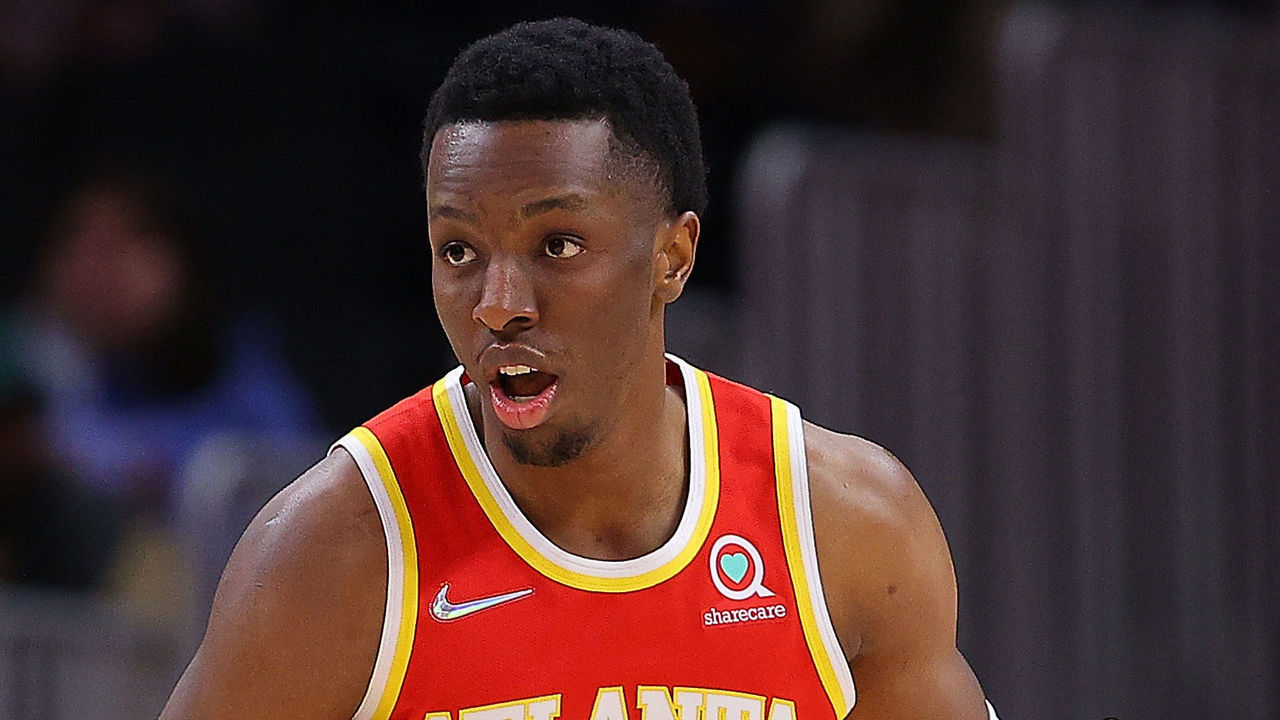 Previous: 18
Sophomore center Onyeka Okongwu has made the most of additional opportunities this season as Clint Capela's backup. The USC product's 1.2 blocks per game rank second among all full-time reserve players behind only Hassan Whiteside.
16. Cleveland Cavaliers (43-36)
Previous: 15
Darius Garland is on pace to become the ninth player in NBA history to average at least 21 points and eight assists in their age-22 campaign or earlier, per HoopsHype's Frank Urbina.
17. Charlotte Hornets (40-38)
Previous: 16
Miles Bridges apparently rejected a four-year, $60-million contract extension before the season. That decision could pay off as the pending restricted free agent is averaging career highs in points (20.3), rebounds (7.1), and assists (3.8).
18. Los Angeles Clippers (39-40)
Previous: 17
Reggie Jackson has taken a bigger role offensively, but Luke Kennard gets the nod here for leading the league in three-point percentage (45%) on six attempts per game.
19. New Orleans Pelicans (34-44)
Previous: 19
CJ McCollum has played only 22 contests with the Pelicans, but he's putting together a career season with them. The guard is averaging personal bests in points, field-goal percentage, and assists with his new club.
20. San Antonio Spurs (33-45)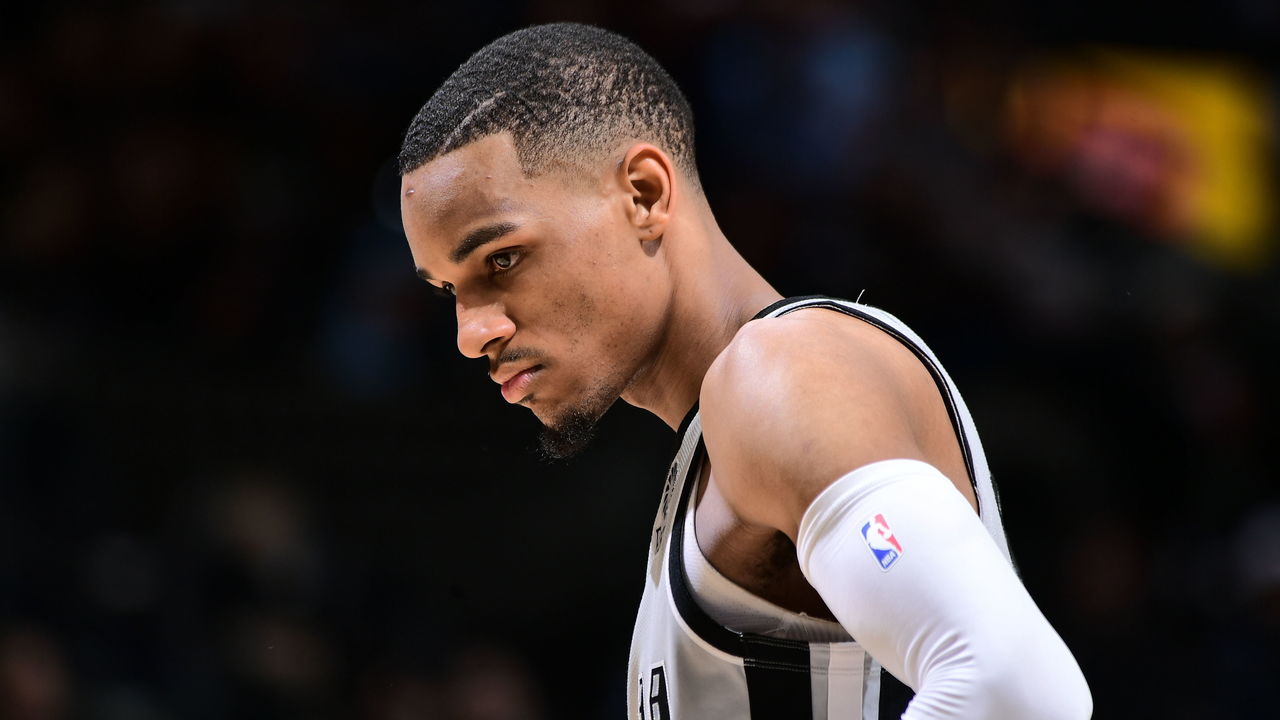 Previous: 23
The Spurs are on the cusp of the final play-in spot thanks to Dejounte Murray's remarkable rise. The first-time All-Star is a nightly 20-point, triple-double threat and currently tops the NBA at two steals per game.
21. New York Knicks (35-44)
Previous: 21
You can sometimes forget RJ Barrett is only 21 years old because he relishes his star role in one of the biggest markets. The Knicks need to retool, but Barrett should be nearly untouchable.
22. Washington Wizards (34-44)
Previous: 22
No longer forced to match up with smaller, faster wings, Kyle Kuzma has proven to be an effective big man. He's pulling down more rebounds than ever and has also tightened up his interior defense.
23. Los Angeles Lakers (31-47)
Previous: 20
Malik Monk's usage rate has dropped, but he's made the most of his touches. He entered the campaign with a career 49.1 eFG%, but he's up to 57.8% with the Lakers.
24. Sacramento Kings (29-50)
Previous: 26
Sacramento dealt its MIP in Tyrese Haliburton at the trade deadline for established veterans and blocked younger players' growth. The only player remotely close to improved is Chimezie Metu, who has started 20 games.
25. Detroit Pistons (23-56)
Previous: 27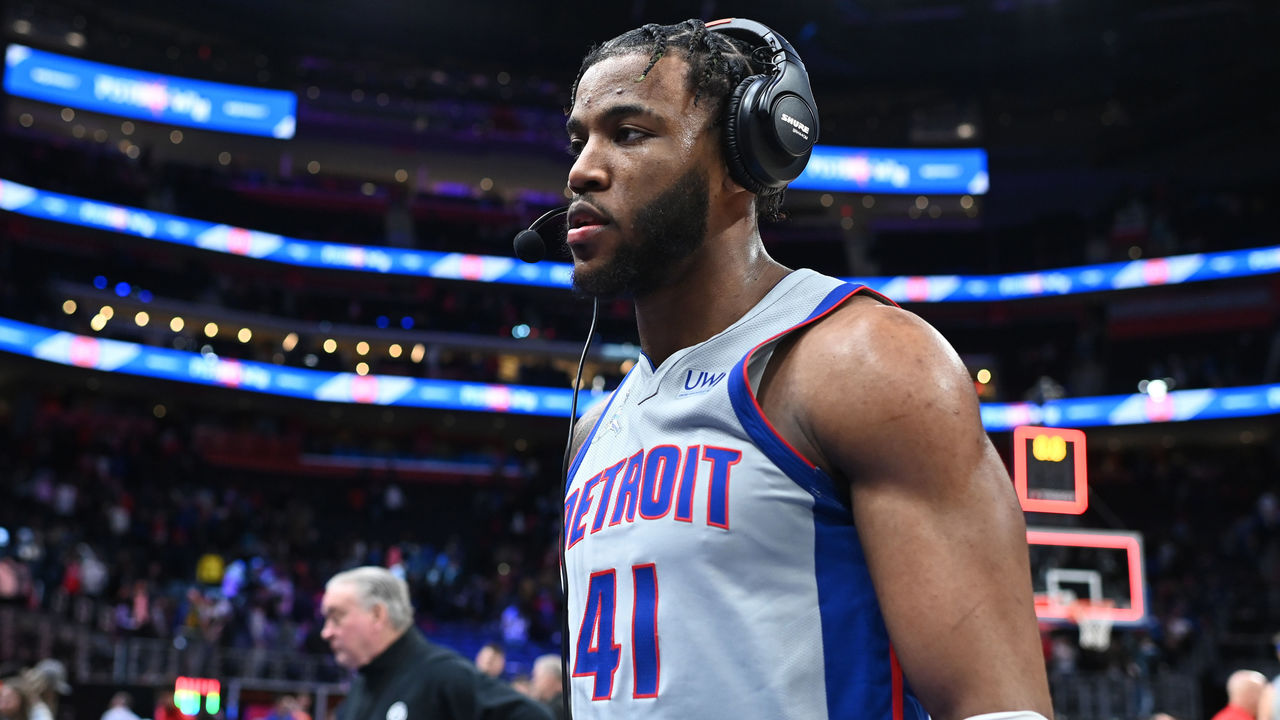 Saddiq Bey became just the fifth player in league history to hit at least 200 3-pointers in a season at age 22 or younger. He's now third in the 2020 draft class in points.
26. Indiana Pacers (25-54)
Previous: 24
The Pacers were gifted the future of their franchise when they acquired Haliburton. In 20 games with Indiana, his averages have jumped to 17 points and almost 10 assists per game.
27. Orlando Magic (20-59)
Previous: 28
Wendell Carter Jr. is 15th in the league in double-doubles with 33, nearly as many as he collected over his first three seasons combined. He's easily been the Magic's best player in advanced metrics.
28. Houston Rockets (20-59)
Previous: 30
Garrison Mathews has turned into a serviceable role player for Houston and nearly doubled his scoring average. That threshold is enough to warrant Most Improved on a rebuilding team filled with rookies.
29. Oklahoma City Thunder (23-55)
Previous: 29
Luguentz Dort kicked it up offensively without losing a step on defense for the Thunder this season. He averaged 17 points per game in 51 contests before having shoulder surgery in March.
30. Portland Trail Blazers (27-51)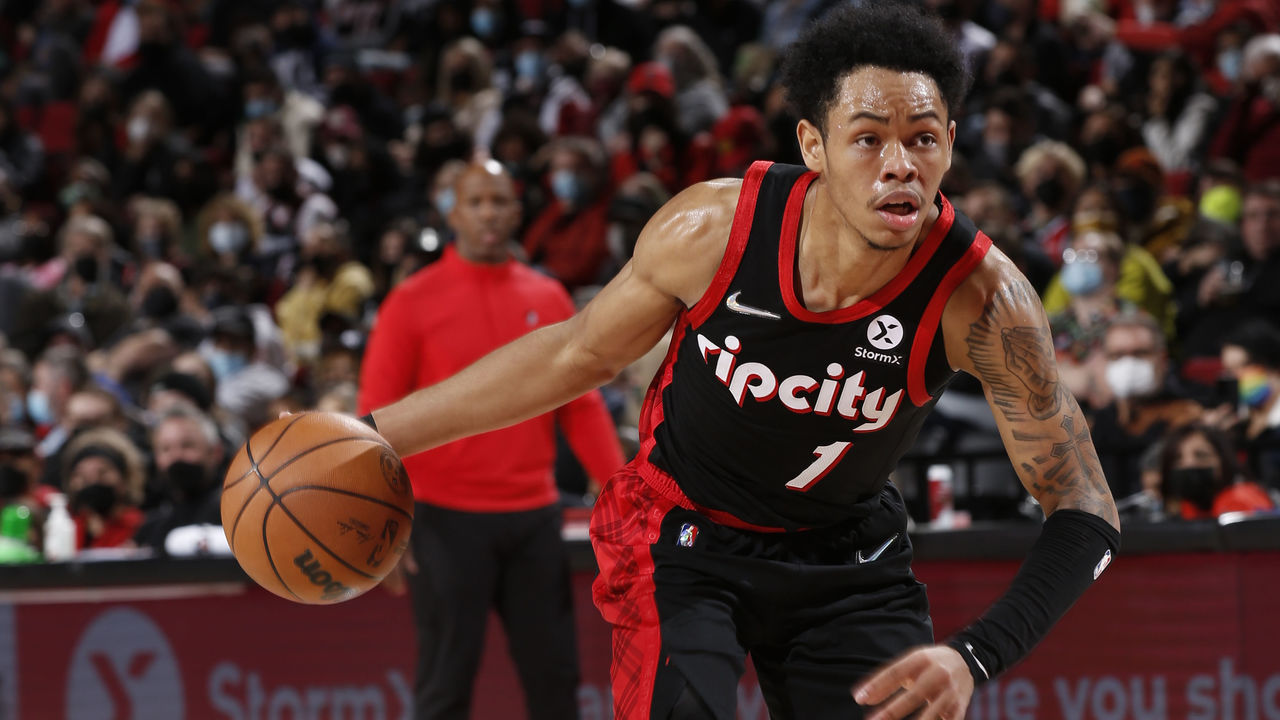 Previous: 25
Stepping out of Damian Lillard's shadow has been huge for Anfernee Simons. His season's already over, but Simons improved immensely since becoming a full-time starter in January, averaging 23.4 points and 5.8 assists.
Comments
✕
NBA Power Rankings: Every team's most improved player this season
  Got something to say? Leave a comment below!