Why the Knicks have come crashing back to earth this season
Nathaniel S. Butler / NBA / Getty Images
After wandering the NBA wilderness for the majority of the past two decades, the New York Knicks finally looked like a team on the rise last season.
Though the Knicks were outclassed by Trae Young's Atlanta Hawks in the first round of the playoffs, a surprising run to a top-four seed felt like a stepping stone for a franchise that desperately needed one.
More than a third of the way through the 2021-22 season, however, the Knicks find themselves in an all-too-familiar position as one of the NBA's most disappointing teams.
So was last year's 41-31 campaign a fluke, or are this season's 14-17 Knicks still a good team that is merely underperforming?
Here's how New York has come crashing back to earth.
Defensive drop-off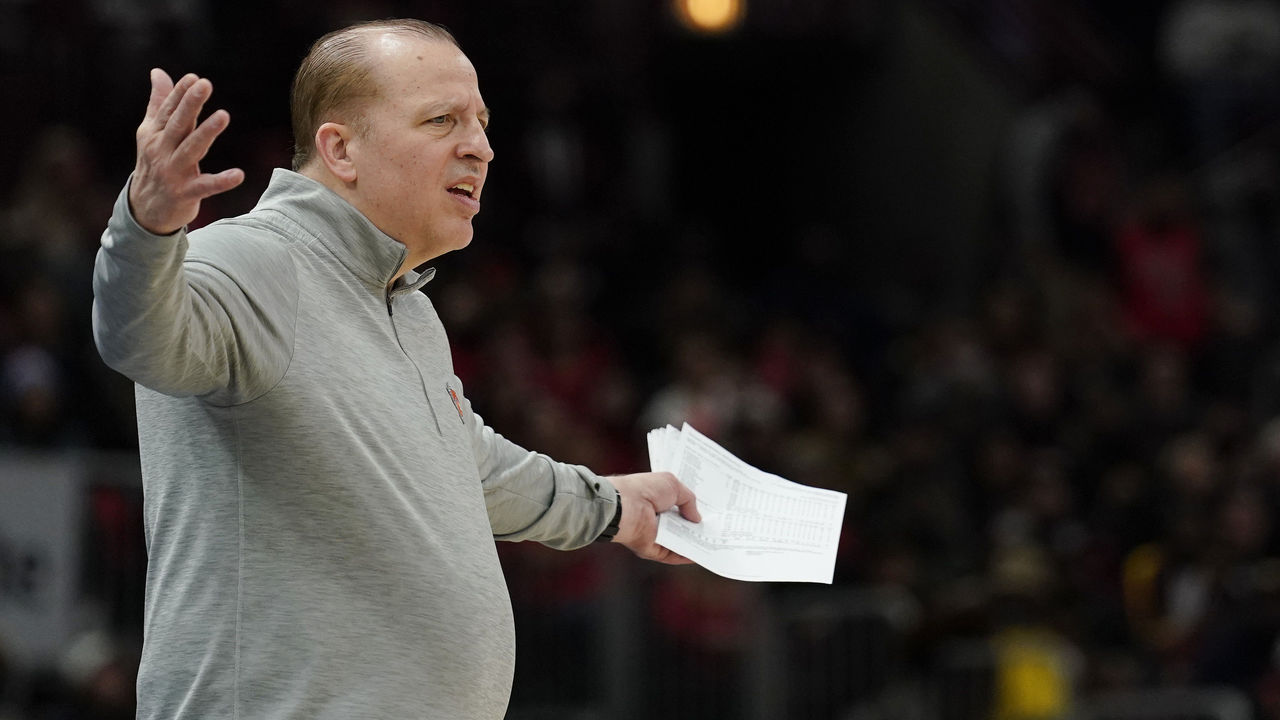 The key culprit in the Knicks' undoing has been their rapid decline on defense after Tom Thibodeau's side surprised many on that end last season.
Buoyed by a top-four defense but sunk by a lackluster offense that dried up in the playoffs, the Knicks essentially sacrificed guards Reggie Bullock and Elfrid Payton for the more offensively capable Kemba Walker and Evan Fournier in the offseason.
Though adding Fournier and Walker did up the team's overall talent level, in theory, the Knicks miscalculated in assuming last season's results meant they could afford to sacrifice on the defensive end.
The truth is that their mirage of a fourth-ranked defense last season was aided by good fortune.
New York gave up a ton of shots at the rim and plenty of open threes last year, but opponents missed a lot of those easier looks at unsustainable rates. The team's defensive shot profile hasn't changed much this season, but opponents have made the Knicks pay as those rates have corrected themselves.
When it comes to the percentage of opponents' field-goal attempts by zone, the Knicks have given up the fourth-highest frequency of shots within three feet of the rim, the seventh-highest frequency of 3-point attempts, and have forced the third-least number of shots from the mid-range area. New York has also given up the fourth-most 3-point attempts that are considered wide open - no defender within six feet of the shooter - according to NBA.com's tracking data.
The irony of all this is that the Knicks are still getting somewhat lucky, just not as lucky as last year.
Despite all of the reasons opponents should be shooting the lights out against them, the Knicks still allow the ninth-lowest effective field-goal percentage (51.4 eFG%). With a similarly discouraging defensive shot profile last season, New York somehow finished second in opponents' effective field-goal percentage (50.9%).
At least some of that could be chalked up to an incredible overall defensive effort in the team's first year under Thibodeau, but as their defensive luck has begun to run out this year, so too has that effort.
No Knick embodies this regression like Julius Randle, whose pitiful defensive effort this season has dipped below even his early-career standards after he played his tail off on that end last year.
Unsurprisingly, the Knicks enter Thursday's game against the Washington Wizards boasting the league's 23rd-ranked defense. But we know by looking at the data that it could - and probably should - get even worse than that.
For what it's worth, the Knicks also rank 25th in turning teams over and 24th in defensive rebounding.
Randle's shooting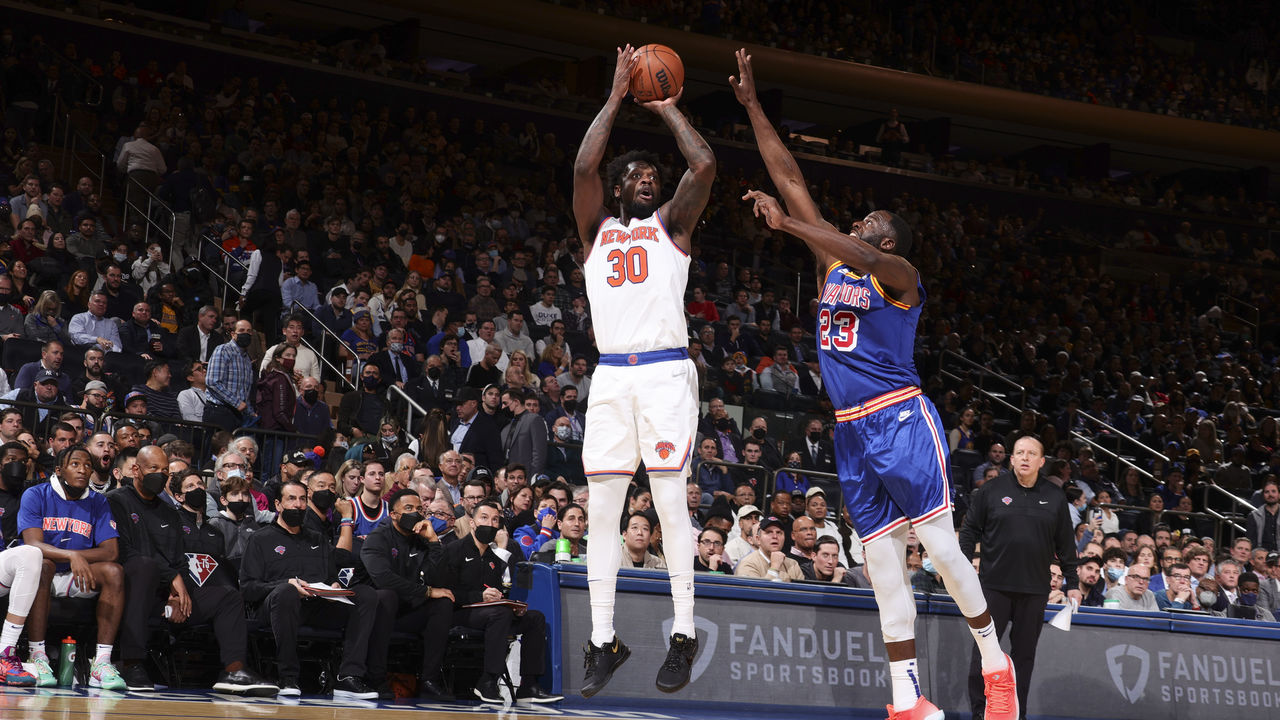 Unfortunately for Randle and the Knicks - who gave the big man a contract that includes a $29.4-million player option four years from now - it's not just his defensive effort that has proven unsustainable.
Randle was a worthy All-Star and All-NBA selection last season as he rounded out his overall game (particularly his playmaking and defensive work) in ways that transcended just his scoring averages or shooting percentages. But a major uptick in his jump shooting made Randle a superstar-level, high-usage player capable of carrying a team's offense and dragging said team to the playoffs.
It's clear last season was a blip, not the norm. But the Knicks desperately need the Randle that caught fire last year if they're going to be a playoff team again, let alone the type of team capable of building on last year's first-round exit.
Though Walker has played well since rejoining the rotation this week, the veteran guard has largely been ineffective as a Knick. Without him in the rotation, however, the Knicks don't employ a starter-level offensive initiator or lead guard, which was only exacerbated by Alec Burks getting the first crack at a starting spot over sophomore guard Immanuel Quickley.
That, in turn, has added to the offensive load on Randle's shoulders, a burden he's simply not equipped to handle on a regular basis.
Through the first six years of Randle's career, 47.7% of his two-point field goals were assisted by a teammate. Over the last two seasons, only 34.6% of his two-pointers have been assisted, which speaks to the shot creation required of the big man, given the roster New York has surrounded him with.
Randle can certainly put forth a more inspiring effort on the defensive end, but expecting him to be the fulcrum and playmaking engine of a good NBA offense isn't reasonable, even with the improvements to his game over the last couple of years.
RJ Barrett's regression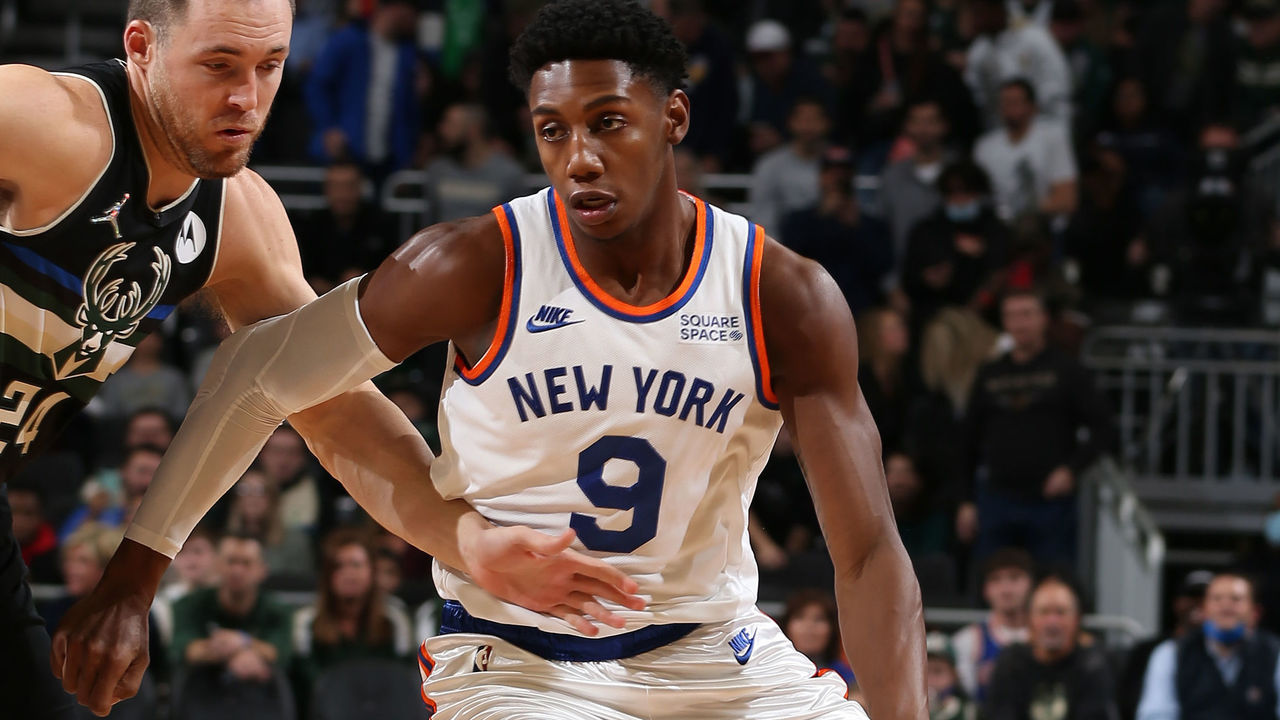 The Knicks certainly expected more from Randle and hoped last season's shooting was the new normal when they handed him a four-year extension worth roughly $117 million. But New York also believed RJ Barrett would continue to grow into a star alongside him, which would've helped both the team and its overworked big man.
Barrett, the third overall selection in the 2019 draft, improved across the board as a sophomore and looked capable of being a dependable, secondary scoring option behind Randle. Unfortunately, the 21-year-old's consistency and efficiency have once again dipped in Year 3.
Barrett's getting to the rim less frequently than ever, his assist rates are down, he's creating for himself less despite the aforementioned dearth of playmaking around him, and he's increasingly relying on his 3-point shot to bail him and the Knicks out.
Nearly 40% of Barrett's field-goal attempts now come from long range, but after converting more than 40% of his three-point attempts last season, the Canadian's efficiency behind the arc (35.3%) has fallen back toward league average this year.
Barrett's defense has been solid for much of the season - though even that has waned after a strong start on that end - but his offensive output remains uninspiring given his skill set, size, and athleticism.
It's a bit of a chicken and egg scenario. It would be great to see the Knicks hand over the keys more to Barrett on the offensive end, but it would also be easier to do that if the youngster diversified his offense a bit more, showed more consistency with his shooting, and proved more capable as a playmaker.
Lineup combinations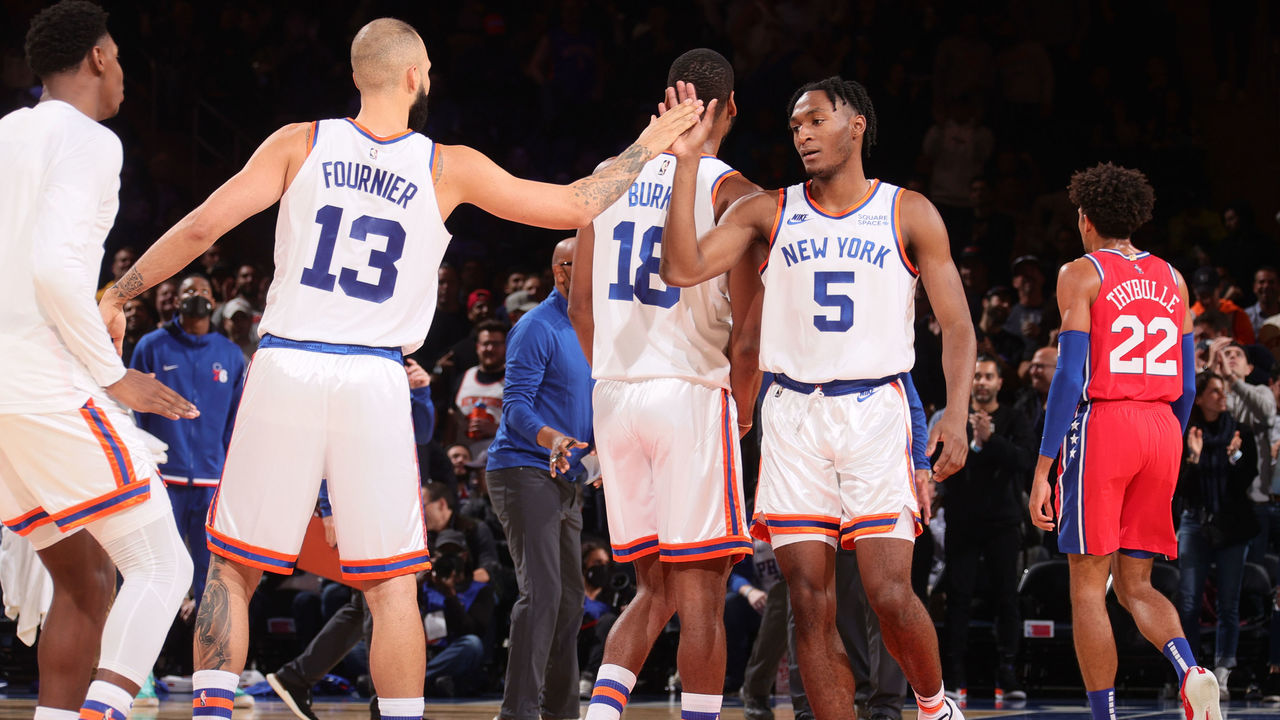 Banishing Walker to the bench for three weeks did little to fix the bundle of issues facing Thibodeau's Knicks, but there are still adjustments the veteran head coach should tinker with before the season completely gets away from New York.
For example, despite being the youngest and most promising of the team's guards going forward, Quickley hasn't been given a chance with the starting quartet of Randle, Barrett, Fournier, and Mitchell Robinson. Meanwhile, fellow guards Walker, Burks, and Derrick Rose have each had their shot playing with the starters.
Quickley, meanwhile, has played less than a minute with Randle, Barrett, Fournier, and Robinson.
The only thing propping the Knicks up at all is the fact that while their starters have been as bad as any big-minute lineup combinations in the league this season, their bench units have dominated. Still, every effort should be made to find larger-minute lineup combinations that work.
It's one thing to avoid going young when you're commandeering a successful veteran team. But the 2021-22 Knicks are largely woeful, so what's the harm in going younger? Why not give Quickley a shot as a starter? Why not play Quickley and Obi Toppin more with Randle, Barrett, and Robinson?
Perhaps Rose's absence, while detrimental to the team's reserve units, will be the opening Quickley needs to find more playing time. Something's got to give.
Comments
✕
Why the Knicks have come crashing back to earth this season
  Got something to say? Leave a comment below!