What's driving the decline in NBA and NHL attendance?
These days, any number of deterrents could explain why a fan would decline to buy sports tickets. Having to sit in a crowd for three hours; potentially exposing their kids to COVID-19; paying top dollar to incur the risk while watching a bad team, a buzzkill in plenty of pro markets.
Everyone has their reasons to stay home, and those decisions add up. NBA and NHL attendance are way down from 2018-19, the last season in either league that COVID-19 didn't shorten. Through Thursday, 23 NBA and 23 NHL franchises were experiencing spectatorship decreases. Of those 46 teams, 27 have seen attendance dip by more than 10%. Eight clubs are down more than 20%.
These teams are spread across the United States and Canada, but all are playing indoors during a pandemic that won't relent.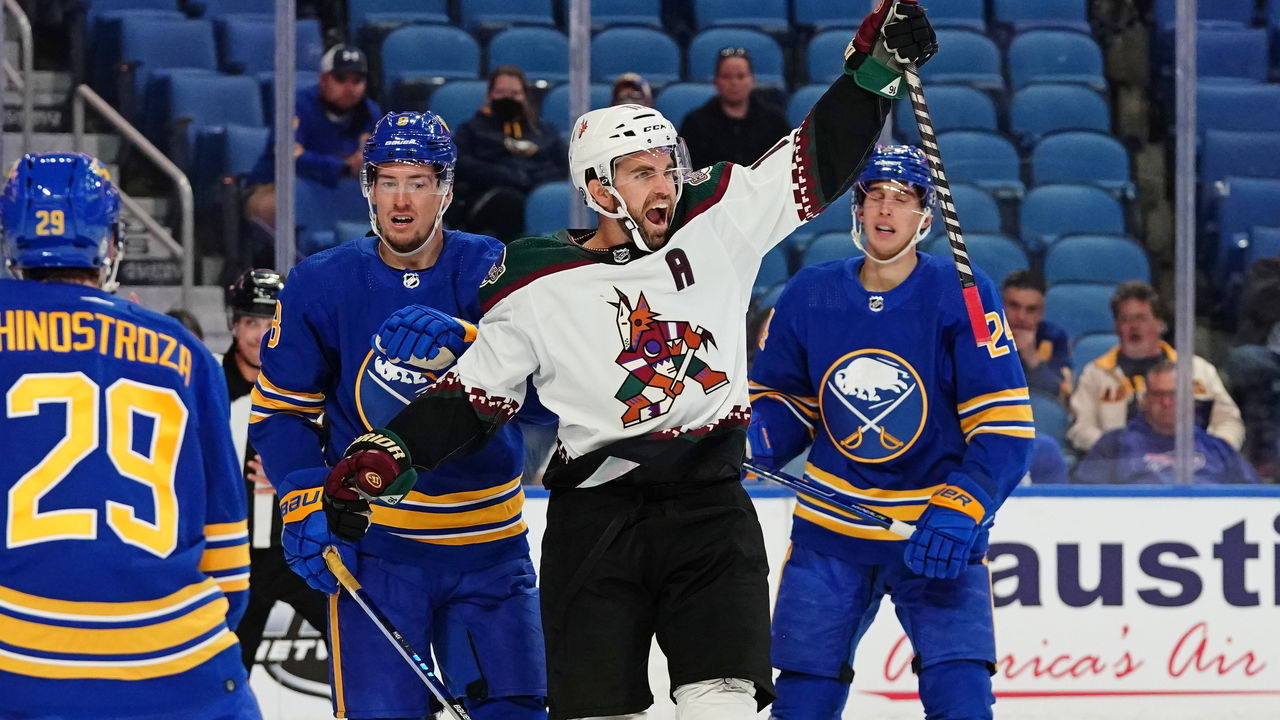 The proportion of U.S. sports fans who said they'd be comfortable going to games indoors doubled between March and July to peak at 53%, according to survey data from intelligence company Morning Consult. But the trend cooled and that figure has stalled below 50% throughout the fall.
Outdoor attendance didn't boom in 2021; MLB's full-season total slumped to a 37-year low, partly because of capacity restrictions. Yet people seem warier about congregating under one arena roof.
"I watch NHL games every night," said Rodney Paul, a Syracuse University sports economist. "When they put the wide, pan-out camera on, it's like: Wow. There's a lot of empty seats. It's something that you don't remember seeing (before)."
What other variables are curbing crowd size? What can the leagues do to try to reverse the drop? To assess, theScore spoke to three authorities on the subject: Paul; Victor Matheson, a sports economist at Holy Cross; and Alex Silverman, who analyzes Morning Consult's sports survey data.
Their thoughts, which they shared in separate interviews this week, have been condensed and edited for clarity.
theScore: In your opinion, to what degree is indoor hesitancy - people not wanting to be in crowds inside - depressing NBA and NHL attendance?
Matheson: It certainly has to be a factor. The (infection) numbers are not great in the U.S. As much as the vaccines are extremely useful, they still don't completely prevent people from getting COVID. In a world where there are lots of unvaccinated people and lots of COVID out there in the general public, it's not a completely safe bet going to a (crowded setting).
A bunch of places have vax mandates to be able to go inside buildings. If you don't have a vax mandate, people are going to be more reluctant to go. If you do have a vax mandate, you're cutting out about 30% of the potential clientele at this point.
Silverman: Our surveys show that there's significantly less comfort attending indoor sporting events right now than outdoor sporting events. The share of sports fans that said they'd be comfortable attending an indoor sporting event is below 50%. That's a number that you can look at for perspective on how many people this might be impacting.
Paul: I've traveled a bit since (the U.S.) opened up and I've gone to different sporting events. I think there are areas of the country where you can still see hesitancy. Even if it's not mandated, you see people in masks at different events. Whereas other areas of the country, it looks like it did years ago.
According to Morning Consult's survey data, more and more Americans said they'd be comfortable attending games as spring turned to summer, but that trend has plateaued since July. Why do you think that's the case?
Silverman: Ever since the Delta variant came into the picture, that put a damper on people's initial hope that things were going to go back to normal.
Matheson: Here in the United States, we got down to about 10,000 cases per day on average by late June. That was all driven by huge increases in vaccination between December and June. I live in a county with about a million people, and we were down to less than 10 new cases a day. What's the chance you're going to run into one of those 10 people out of a million out in public when you go to a movie or concert or sporting event?
But thanks to anti-vaxxers who held out, as well as the surge in Delta, by today, we've got roughly eight times the number of cases a day. I went to my first movie in 15 months in June. I have not been back since because what was looking pretty safe in June is looking much less safe here in November.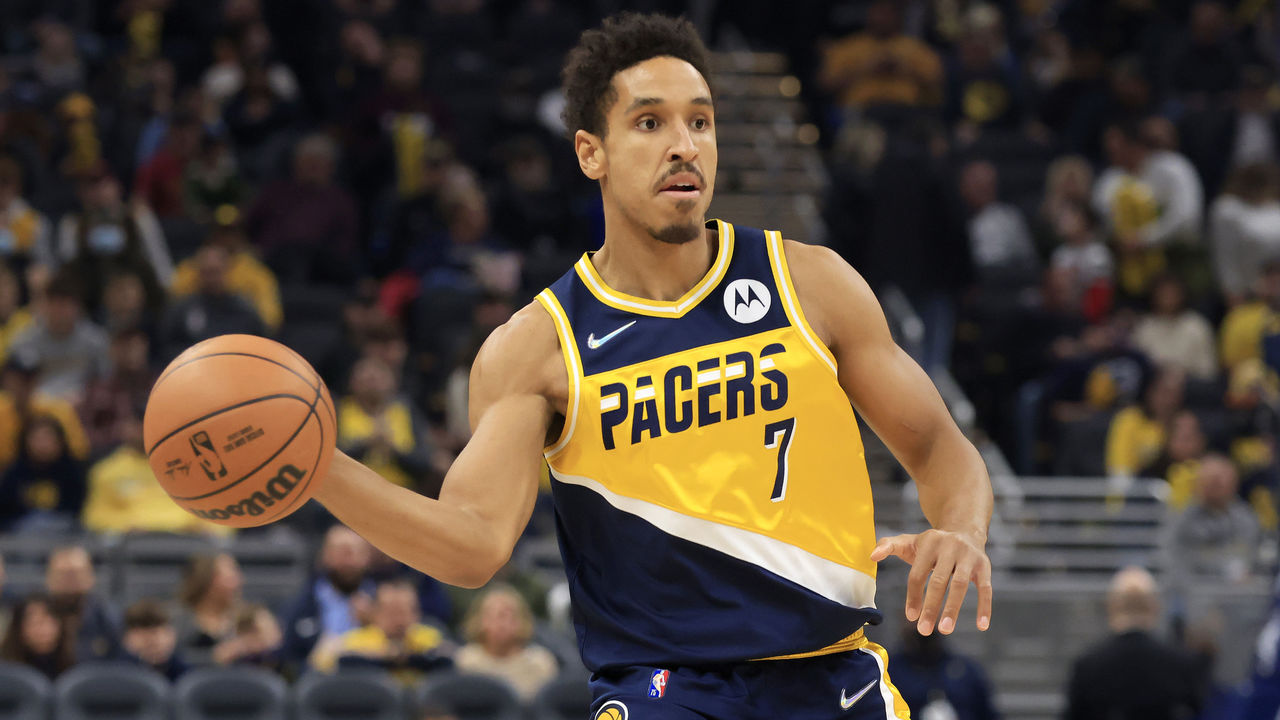 How do you think the pandemic has changed people's habits and the way fans consume sports?
Matheson: The pandemic probably accelerated the long-run trend of people improving the ability to watch at home. I'm old, right? I remember my family getting its first color TV. You couldn't even see a puck on the ice. But nowadays, everyone has a 60-inch flat screen that's high-def and you can get every possible game from every possible league around the world live with a touch of a button - while being able to sit on your couch and not have to drink $13.75 beer, pay $25 for parking, and share a bathroom with 1,000 other people.
People had a whole year to sit at home and upgrade their experience. They needed to upgrade their internet anyway so they could work from home. We've just accelerated that natural trend to watch sports at home rather than live.
Paul: You get into these habits of being able to watch sports. You follow the home team, you look at their schedule, and that tends to set how you spend your Tuesday night at 7 p.m. But now, you might start to look (elsewhere) because there (were) no games on and realize, 'I like this action-adventure. I like this comedy show.'
There are so many entertainment options to choose from now. The world changed and the game was not going on, so (fans) looked for something different. Maybe they settle into that habit. The younger group, they might enjoy playing video games more than they enjoy watching the games. How do you deal with that as those fans get older?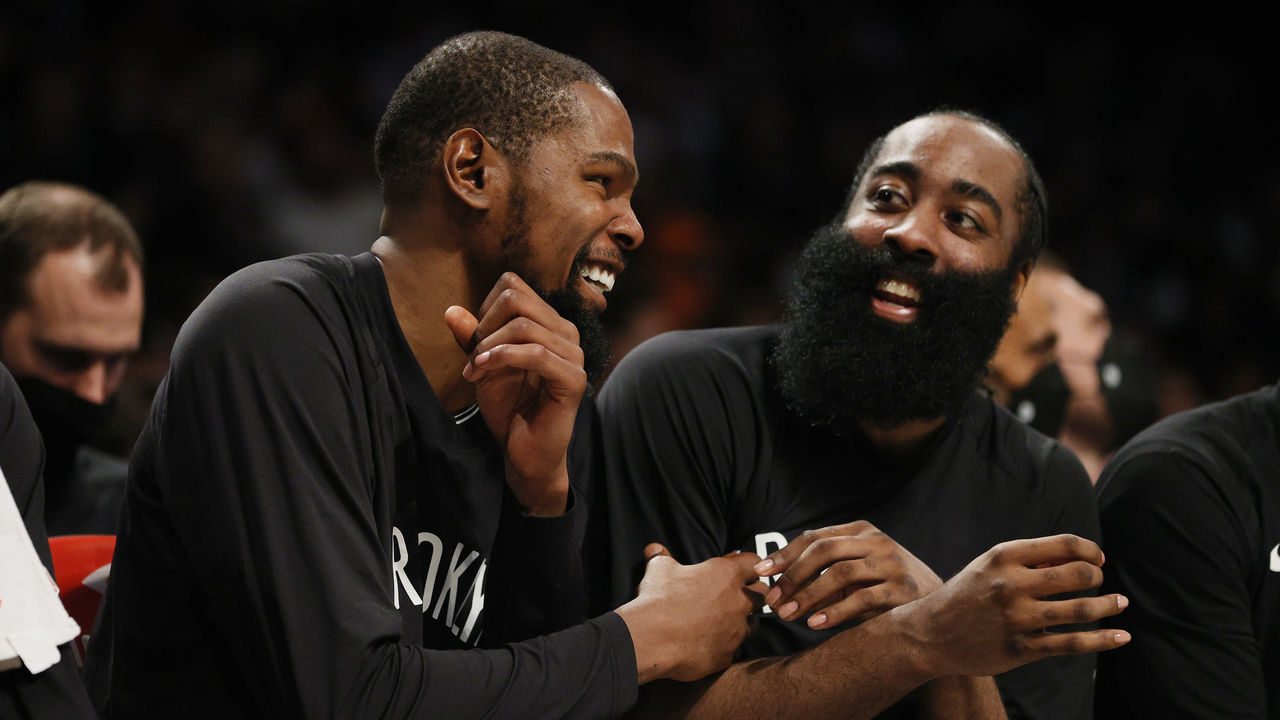 The Carolina Hurricanes are a rare NHL team that's experiencing major attendance growth from 2018-19. The same goes for the Brooklyn Nets in the NBA. Both franchises drew small crowds a few years ago and now are at the top of the standings. Is that the most sensible explanation for why they're outliers?
Matheson: The Brooklyn Nets have added several of the best players, maybe in the history of the game. A team that improves itself on the ice or on the court may do enough to overcome the natural headwinds that all the teams in the league are going through.
That's obviously the Nets' explanation. It also could be that in some places, people are more comfortable going to games because of high vaccination rates or vaccine mandates at the stadium. A place like New York, where you've got a lot of excess demand usually, that's the sort of thing that you might benefit from. Even if you lose 20% or 30% of the population because they refuse to go get vaccinated, the remaining 70% of the New York City population is still plenty to be able to fill up that arena.
The biggest attendance losers aren't exclusively teams that are having poor seasons, but many of them are. In the COVID-19 era, how does seeing your team lose games reduce the incentive to go watch live?
Silverman: Elliotte Friedman, from Sportsnet in Canada, said something to the effect of: "This is a really bad year to be bad." Attendance is soft generally. The potential for a bad team to have attendance drop off is more significant. It'll be really interesting to see, in terms of renewals, how much season tickets are impacted heading into next season for some of those teams that are struggling.
Matheson: Maybe in the COVID world, having a bad team is even worse than in a non-COVID world. You might say, 'Well, look. I'm willing to put up with the risk of COVID to see LeBron James or Kevin Durant. But I'm not willing to do that to see a lineup of NBA second-stringers.' In a pre-COVID world, you'd be like, 'Ehh. It's a fun night out on the town regardless.'
Paul: The economics play a role there, too. The cost to be able to take your family to a game, or for two people to be able to go to a game, is pretty expensive. When you're having to cut back elsewhere, you may not go to as many games. If people don't have as much money and they're more hesitant to go out, (plus) the team's not very good, why would you risk it?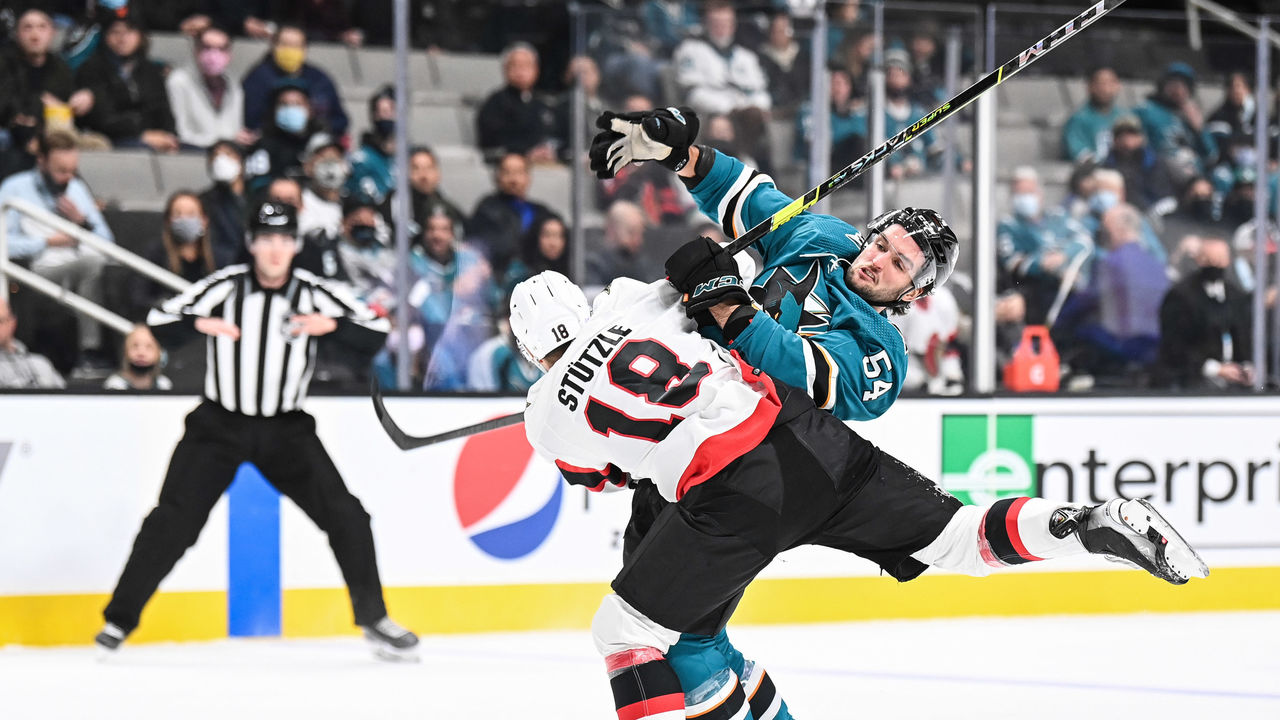 What could the NBA and NHL and their teams do to draw fans back?
Matheson: Support widespread vaccination. Spectator sports were among the industries that were most hard-hit by COVID. It's definitely in their best interest to make sure everyone gets vaccinated. Because that's how we all get back. I think vaccine mandates are probably a very positive thing for them. It makes people more confident to go to the games. It gives one more carrot to anti-vaxxers to go out and get that shot.
The more people who get the shot, the more COVID gets beaten back, and as soon as COVID is a minor annoyance in the background, the more people are going to be willing to go to these games.
Silverman: In baseball, you've seen things in recent years like subscription-style ticketing, where you can sign up (for a fixed fee) and go to however many games you want to on a monthly basis.
Some of these things aren't as easy as flipping a switch. But (teams are) trying to make the in-person experience more compelling when they build these new facilities. I was just at UBS Arena, the (New York) Islanders' new building. They're trying to incorporate more social spaces into the buildings to make it a more social experience; give you something that you can't get watching the game at home.
Paul: If you go out, you really want to be entertained. (The Nashville Predators have) musical acts in between periods. The first (NHL) game I went to in Vegas, it blew me away. It's that and focusing on having the proper customer service. Some minor-league stadiums that I went to right after they started letting people in misjudged numbers, so they ran out of different beverages and food items. I think that turns people away.
If many people drive to your games, you could potentially reduce parking prices in response to higher gas prices. It's different ways to get some attention and bring people back in.
I think it also is a feedback loop. If you go to a game and there aren't that many fans there and your team is losing and the atmosphere is not very fun, you're unlikely to go back.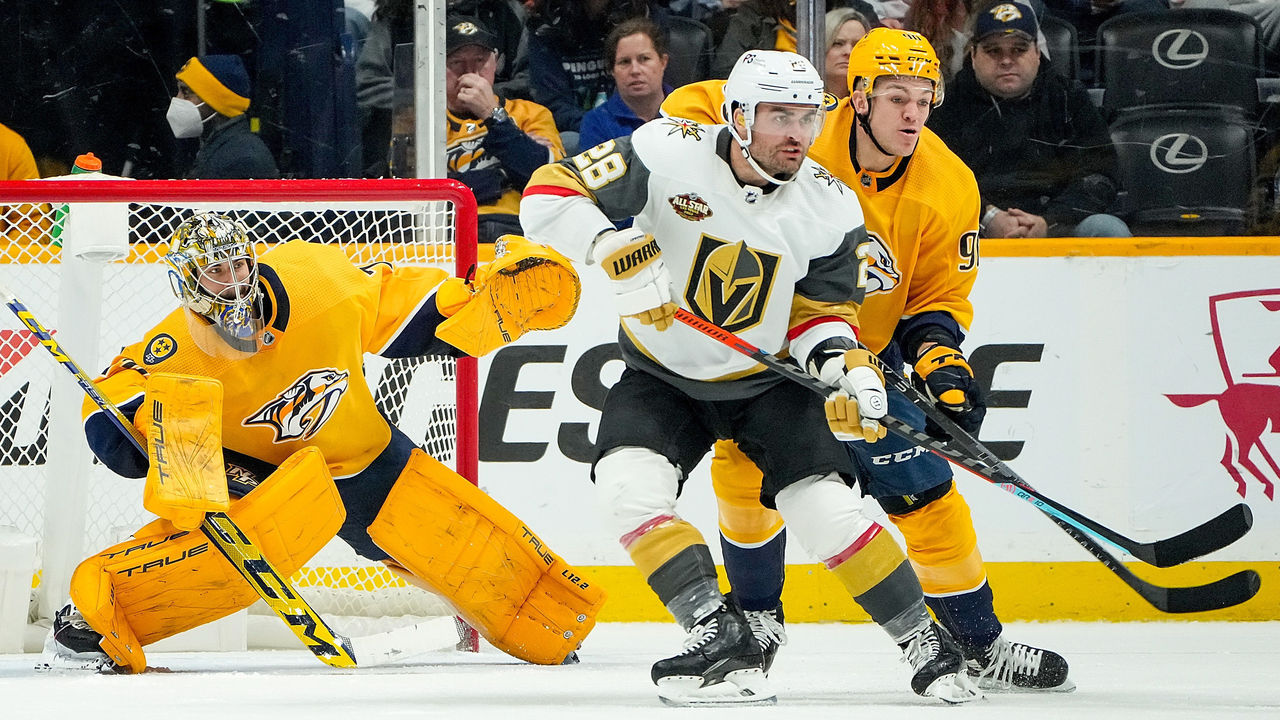 Why should leagues be concerned if this trend persists? What's the significance of such a big, comprehensive downswing in attendance?
Matheson: Even in a world where we all have these giant TVs in our living rooms, even in a world that's dominated by television and media rights, teams in a league like the NBA and NHL still make around half, or maybe a little less, of their money from people going into the arena. A 10% or 20% drop in attendance means a 10% or 20% drop in that portion of their revenue stream. That basically means a 5% or 10% drop in (net) revenue. That's a big deal.
Silverman: The NHL is the big one in that regard. Maybe not quite as much now that they have these new television rights deals in the U.S. But it's definitely important for these leagues to have consistent, stable revenue from attendance.
We saw last year that people aren't as inclined to watch at home when there aren't people in the stands. You don't want to have a half-empty building on TV, either. I'd say those are the reasons it's important for them to right the ship.
Paul: With smaller sports and minor-league sports, it would kill that. You have to have people come into the arena to have minor-league sports be viable. Whether it's something like minor-league baseball spread across the U.S. or junior hockey in places across Canada, those are some of the most fun experiences I've had (at) games. But being able to get the junior hockey (TV) package, I watch those games, as well. It's the same thing: Tons of empty seats.
Beyond sports, spending in general, especially on travel and entertainment outside the home, remains down in the U.S. from before the pandemic. So sports aren't unique - they aren't the only thing people are spending less on. Should sports businesspeople be encouraged or discouraged by that?
Matheson: One of the real hard things in economics is that you can have an economy that's just as big as before, but if what we're spending on is different, this can cause massive disruption and dislocation and hardship for some people.
That all the ports are backed up and there are all these container ships waiting, that's actually a good thing because people are buying so much stuff. (But) we're buying different things. That's a hard world for people who run movie theatres and run live concert venues and run live spectator sports. Those certainly haven't recovered, and, in the case of movie theatres, for example, may never recover.
Silverman: There are some things that are unique to sports that the industry was grappling with even before the pandemic. This next generation expresses their fandom differently. (Gen Z watches) less sports in general than other generations. I would also say that the industry has never been more lucrative in terms of the amount of the money that the leagues are getting for media rights.
Overall, I think the sports industry is healthy. But I don't think you can write off everything to a general downturn in consumer spending.
Paul: Sports had a huge opportunity (when spectators returned) because it's something that came out of this that people were able to latch onto. We haven't necessarily seen that as a complete driving force.
Maybe it's not as bad as we think it is because (the problems exist) across the board. But there's probably still concern because you want to be back at where you were before, in terms of the number of people coming out to watch your games, if not more than before. You've lost that upward momentum.
Nick Faris is a features writer at theScore.
Comments
✕
What's driving the decline in NBA and NHL attendance?
  Got something to say? Leave a comment below!