Boston's slow start could be beginning of the end for these Celtics
Boston Globe / Getty Images
The first few weeks of an NBA season can reveal plenty of fool's gold: small sample sizes that'd be viewed as mere blips on the radar at any other point in the season but are overvalued when they stand alone early in the schedule.
That doesn't mean observations from the first few weeks of the season are irrelevant. While it's important to separate and sift through early season noise, it's also imperative to remember a November loss is worth no less than a similar outcome in March.
But there are instances when even a casual observer can sense early in the season that a disappointing team just isn't right. Enter the Boston Celtics, who are anything but right through 10 games of the 2021-22 campaign.
The Celtics opened the campaign looking like a mess on both sides of the ball, but the team's defense has mostly corrected itself. Marcus Smart's stout perimeter work and the combined length of Jayson Tatum, Jaylen Brown, and the improving Robert Williams provide encouraging defensive upside.
But the biggest reason Boston's D should hold up is Al Horford's return. Defensively, he's looked as good as ever; his positioning and timing remain brilliant, as only Myles Turner has averaged more than Horford's 2.6 blocks per game.
Boston - with two young stars at the top of its roster - should be a perennial playoff contender. But it so far has to reconcile its 4-6 record (0-3 at home) with the fact that its most consistent two-way player through three weeks is the 35-year-old Horford.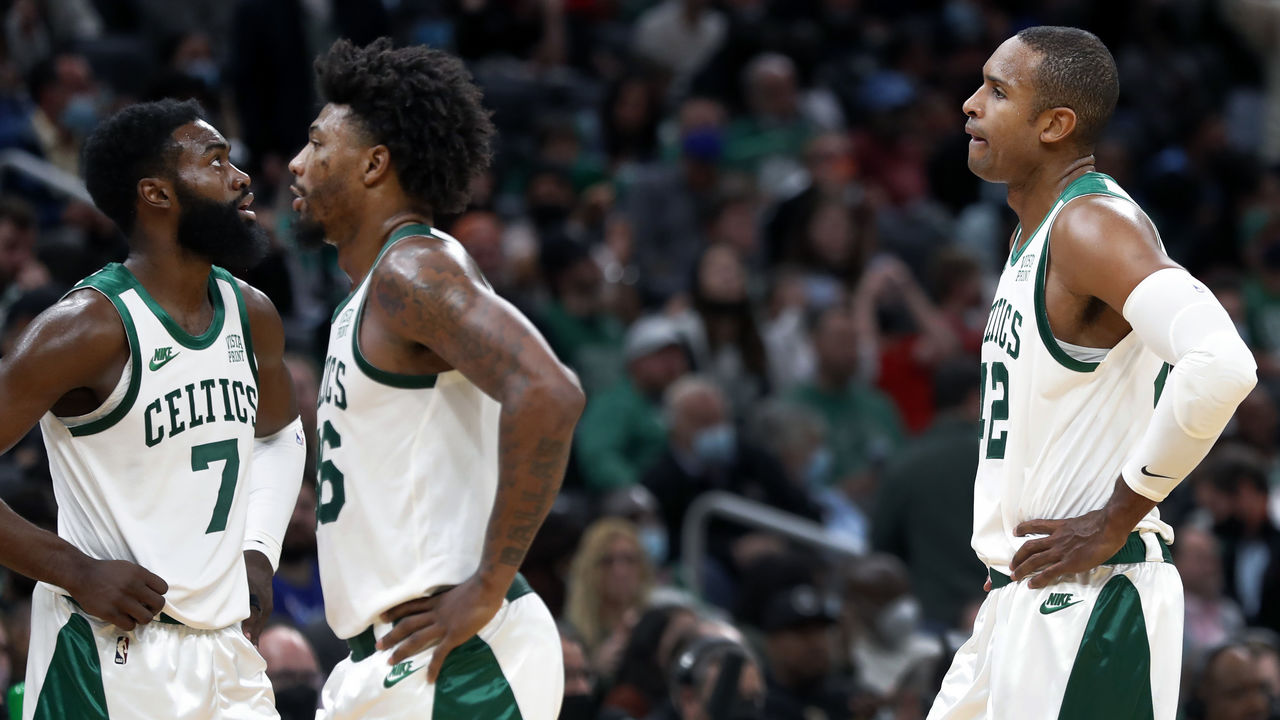 After three straight seasons of boasting a top-10 offense, the Celtics have been one of the 10 least efficient teams this year.
On whom the blame should fall - the front office, rookie head coach Ime Udoka, or the players themselves - remains up for debate. But the team's offensive game plan looks clunky.
Most possessions go nowhere, without the Celtics creating the types of advantages that tilt the floor or force defenses to scramble. That helps explain why Boston is in the top 10 in shot attempts that come in the last four seconds of the shot clock.
It could also help explain why Tatum, Brown, and new Celtics point guard Dennis Schroder feel the need to burn so many possessions in isolation.
Tatum (23.3%) and Schroder (16.6%) both rank in the top 15 league-wide when it comes to iso frequency, and Boston as a team ends possessions in isolation more than any squad outside of the Brooklyn Nets - the difference is Kevin Durant and James Harden score incredibly efficiently in isolation, and the Celtics do not.
Brown (9.3%) has actually been pretty efficient going one-on-one this year (1.28 points per iso possession), but it's unlikely a player who historically produces around 0.8 points per iso possession can keep this up.
Schroeder (0.59) and Tatum (0.79) are scoring at efficiency levels nowhere near good enough to justify the persistence. The pair rank 53rd and 68th, respectively, in iso efficiency among the 73 players who qualify in NBA.com's iso-tracking database.
Brown and Tatum's up-and-down play has been an early-season cause for concern. Things came to a boiling point following a nasty, fourth-quarter collapse against Chicago, in which the Bulls outscored Boston 39-11 in the fourth quarter to overcome a 14-point deficit. The Celtics failed to grab a single defensive rebound in the span.
Though Smart did acknowledge that Boston's two highest-profile stars are improving as playmakers, the Celtics' spiritual leader also publicly stated that Tatum and Brown need to pass more. The collapse in Chicago and Smart's comments led to a players-only meeting. Tatum later said he has things to work on but also that he "knows how to play basketball."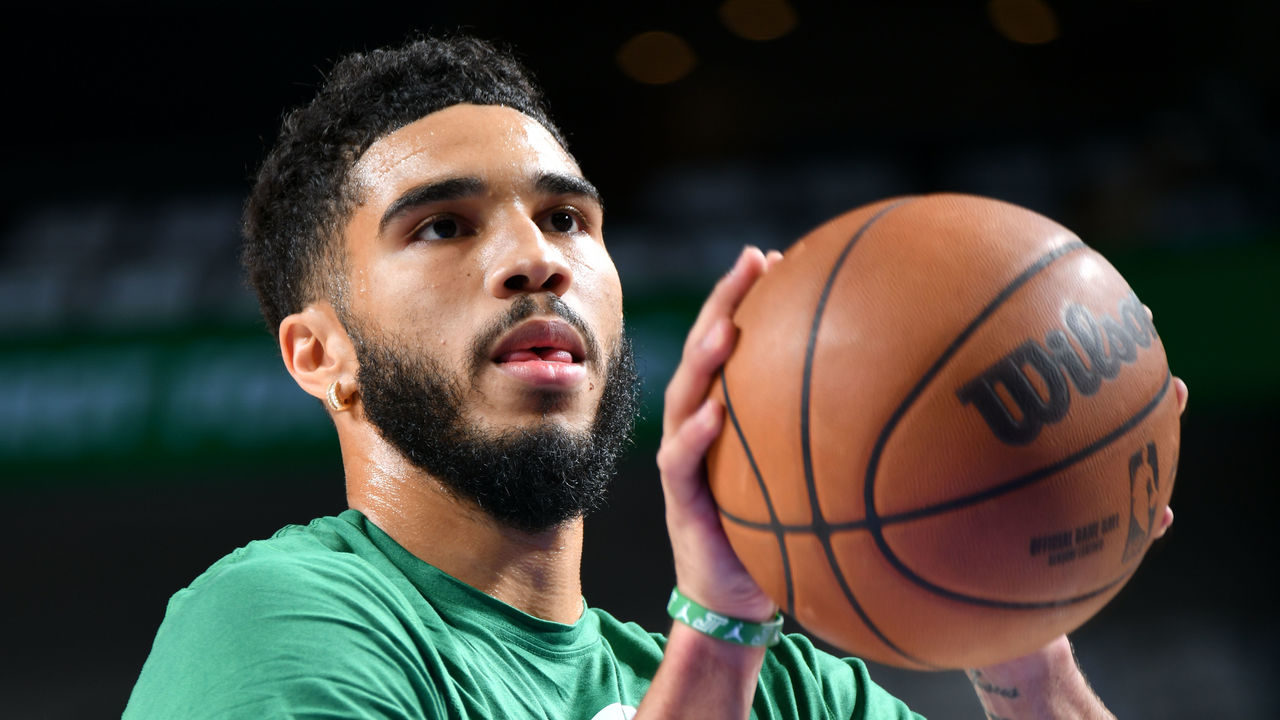 The back-and-forth between Tatum and Smart is far from the only drama. After Brown followed up 46- and 30-point performances with nine- and 13-point outings during the opening week, Udoka called the contrast "mind-boggling."
Brown's also now sidelined by a hamstring injury, and the Celtics' upcoming schedule is daunting. Their next six games include matchups against the rising Toronto Raptors and Cleveland Cavaliers, as well as dates with the defending champion Milwaukee Bucks, the conference finalist Atlanta Hawks, and the Los Angeles Lakers.
It's early, but the fact we're less than a month into the season doesn't mean there aren't clear signs of dysfunction here, or that the campaign isn't already in peril of going off the rails.
That type of team vulnerability often leads to vultures circling overhead, which helps explain rumors earlier this week that the Celtics could be in the mix for Ben Simmons in a blockbuster deal that would have to include Brown.
That might sound like the aforementioned unnecessary, early season panic, but Boston has to start seriously considering how to reshape this team.
Employing both Tatum and Brown is a starting point most franchises would envy. And no one's saying you can't win with them together, but you need another star to pair them with, preferably a game-changing point guard who would keep Tatum from having to initiate the offense as often as he does.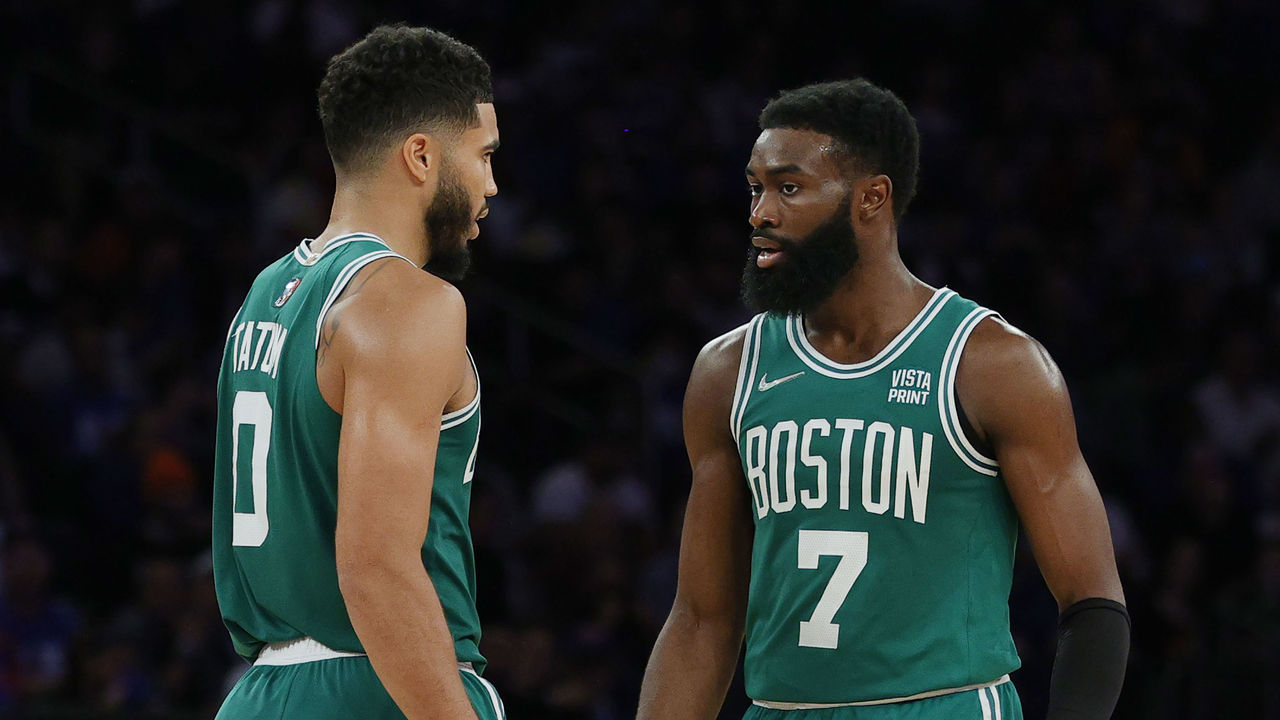 The problem is there's no longer a realistic path for Boston to land another star without one of Tatum or Brown going the other way.
Former Celtics general manager Danny Ainge's penchant for coming up just short when going all-in for superstars left the Celtics here. The new front office, led by former head coach Brad Stevens, still has all of its own first-rounders to play with, but the Celtics no longer have any extra firsts.
When it comes to young talent, Williams, Payton Pritchard, Grant Williams, and Aaron Nesmith have value, but you're not constructing a blockbuster trade using only those guys, a mediocre veteran, and some picks.
Between Tatum, Brown, Smart, and Robert Williams, the team also already has more than $91 million committed as far ahead as the 2023-24 season, so free agency isn't going to be the path back to the promised land, either.
The question then becomes how do you trade one of Tatum or Brown and get better?
It starts with picking one of the two to keep, and the easy answer should be Tatum despite Brown getting off to a better start this year.
Tatum is two years younger, he can carry a heavier load and do more offensively, he's longer, and he has the higher defensive upside. He's also under team control for an extra year, with a player option that can make it two.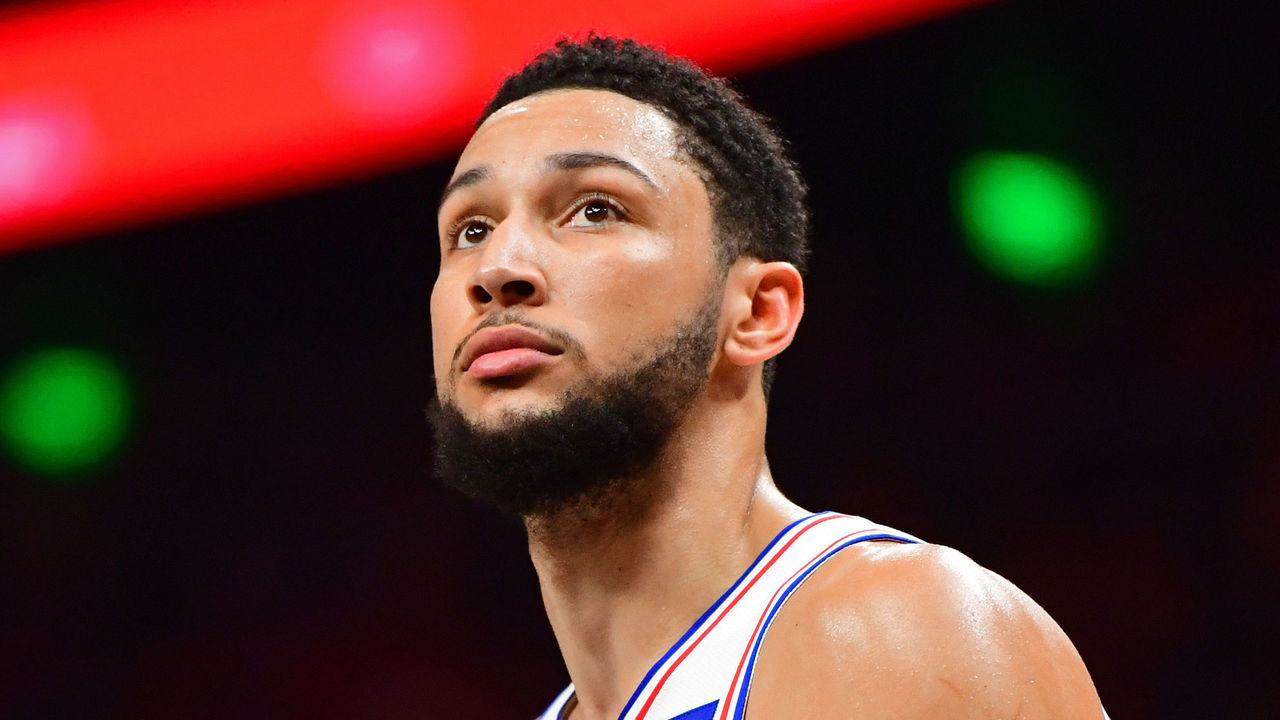 Brown still possesses mammoth trade value. He's a 25-year-old All-Star who plays both ends of the court, is locked up through 2024, and makes the type of money that can help the Celtics match salary in a trade for an even bigger star.
Put Brown on the table with one of those aforementioned youngsters and multiple picks, and now you're in the conversation to land the next available superstar.
Whether Simmons is even a better player than Brown at this point is debatable, but his playmaking, size, defense, and ability to get the Celtics out and running would help.
Of course, Simmons' individual offensive struggles carry their own challenges, especially for a Celtics team already feeling the effects of diminished shot creation.
It was one thing when the Celtics had an abundance of shot-creators with Tatum, Brown, Gordon Hayward, and either Kemba Walker or Kyrie Irving in the fold. That plethora of creators could simply overwhelm most teams, and both Tatum and Brown were able to find their points more seamlessly within the flow of the offense. They also had talented and trustworthy teammates to defer to when necessary.
With Irving, Hayward, and Walker gone, and nothing to show for those departures save for Horford's return and some middling draft picks, the long-term viability of an offense carried by Tatum and Brown is less clear.
If a Simmons trade ultimately doesn't make sense, the Celtics should be banging the doors down in Portland and Washington to pursue Damian Lillard or Bradley Beal.
Lillard continues to proclaim he has 10 toes in Rip City, but if another Blazers season goes off the rails, would he really be against forming a contending-level partnership with Tatum in Boston?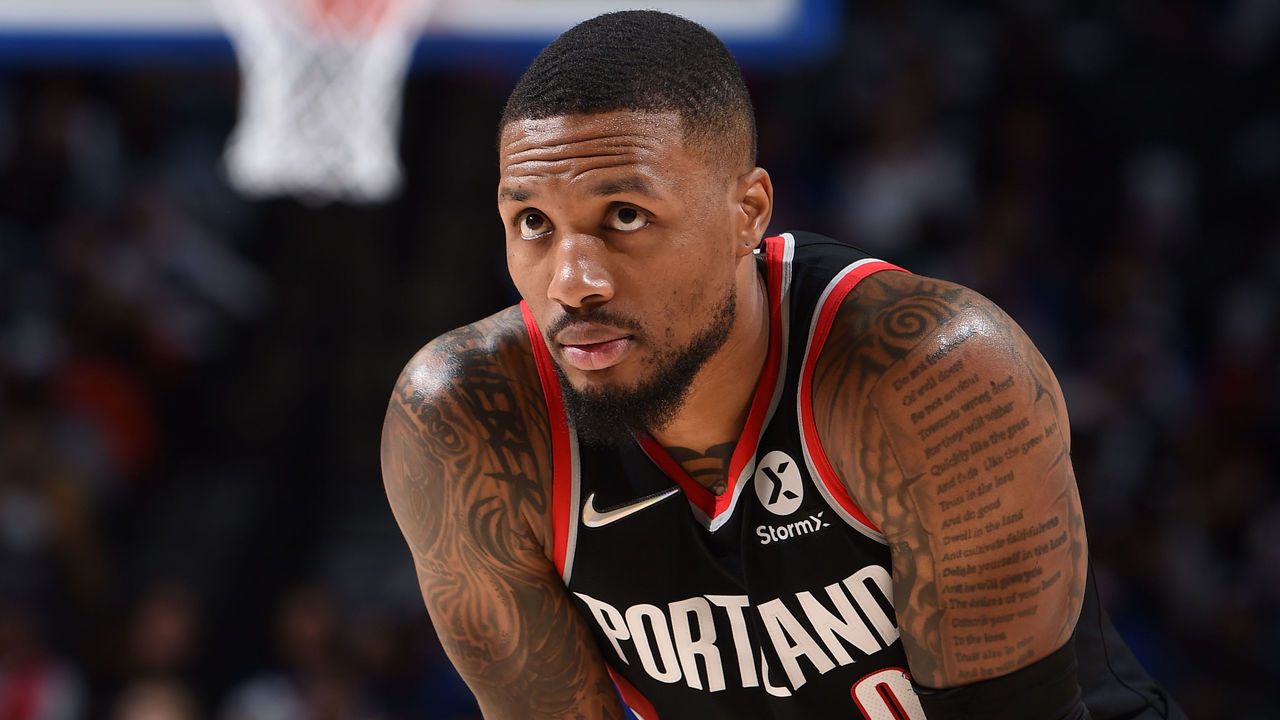 Beal's not a true point guard, and the surprising Washington Wizards are off to a better start than the Celtics, but he's a more natural initiator than Brown. The Celtics would at least inch closer to contention with Beal in the fold, and Brown could help spearhead a true rebuild in D.C.
There may not be a perfect solution here. But standing pat as a middling team with no clear path to significant improvement while Brown and Tatum play out the remainder of their contracts isn't a great option.
That might sound like a doomsday prediction for a team only 14 months removed from a third conference finals appearance in four years, but life comes at you at warp speed in the NBA.
Seeing the writing on the wall now and doing something about it is better than denying the obvious and slowly watching that wall come crumbling down.
Joseph Casciaro is theScore's senior basketball writer
Comments
✕
Boston's slow start could be beginning of the end for these Celtics
  Got something to say? Leave a comment below!