6 biggest snubs from the NBA's 75th Anniversary Team
Fernando Medina / National Basketball Association / Getty
The NBA finished its multi-day unveiling of the 75th Anniversary Team on Thursday - and even with a super-sized field of 76 players, the league still couldn't find room to recognize some of its all-time greats.
Here are the six biggest snubs:
Dwight Howard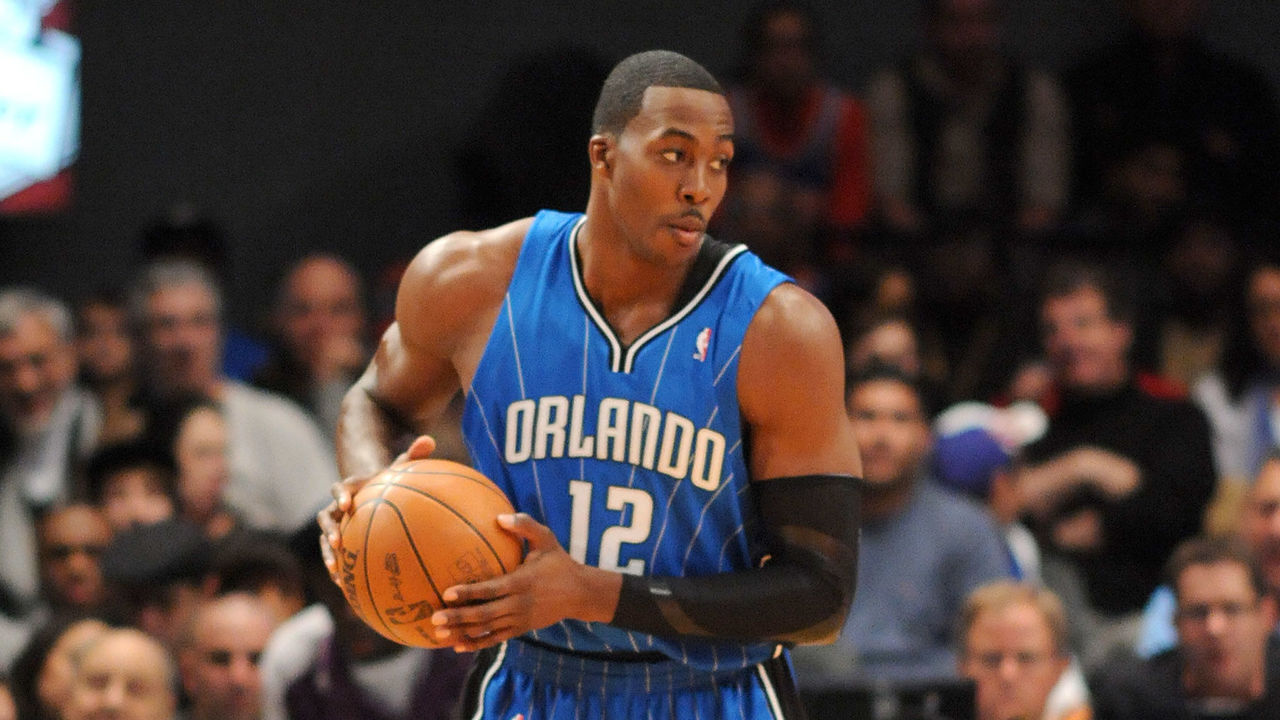 Howard is a three-time Defensive Player of the Year with eight All-NBA selections - including five first-team nods - to his credit; the 33 other players with at least eight All-NBA selections each made the cut.
It's not like Howard was merely a good player in a soft era, either. While starring with the Orlando Magic from 2004-12, he routinely went up against some of the most talented bigs in NBA history - Tim Duncan, Kevin Garnett, (post-prime) Shaquille O'Neal, Dirk Nowitzki, Yao Ming, Amar'e Stoudemire, and Chris Bosh. He propelled a modest Magic squad to the 2009 Finals with Jameer Nelson and Rashard Lewis as his chief running mates.
While Howard's prodigious athleticism has certainly eroded, the main thing blocking the generational center from his place in NBA immortality is his proclivity for toxicity - most locker rooms in recent years haven't been disappointed to see him go.
Vince Carter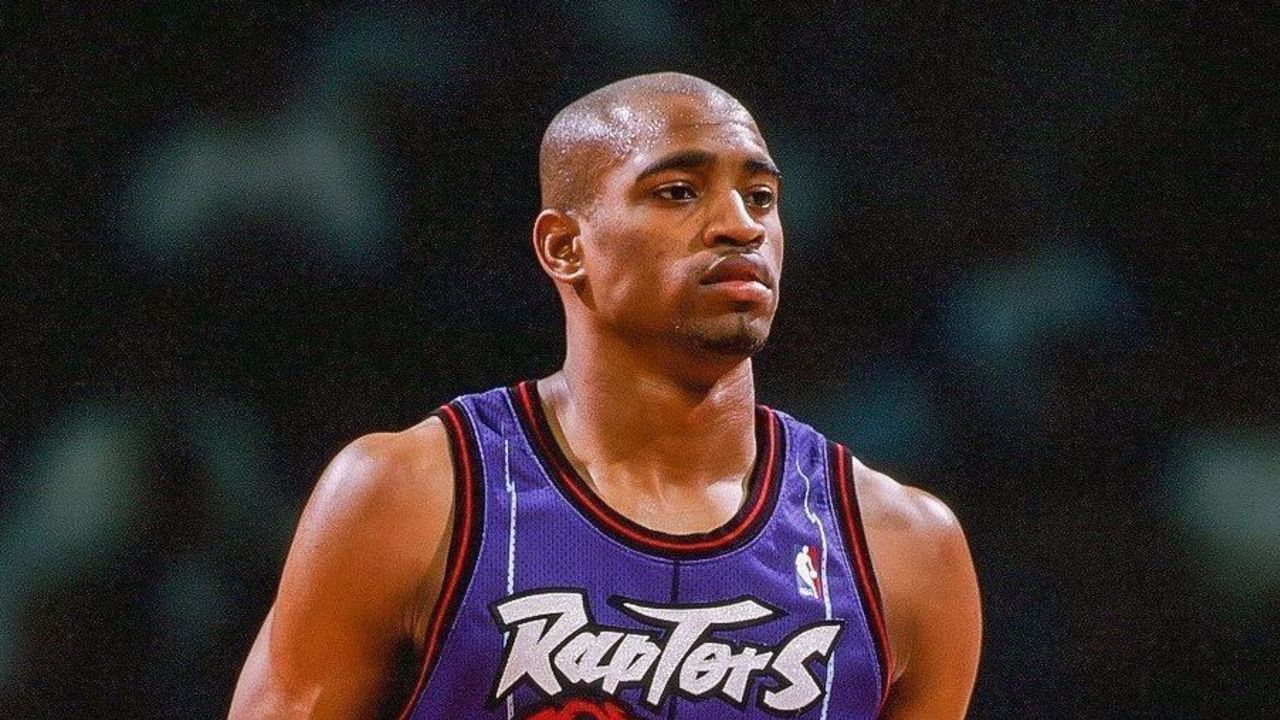 Carter is among the league's most impactful players of the last 20 years. He raised the ceiling for what the basketball world thought was possible above the rim while helping popularize the game north of the border. Carter's aerial supremacy and star power put the expansion Toronto Raptors on the map, most notably through the unforgettable 2000 Slam Dunk contest. It's no surprise a generation of Canadian NBAers cite Vinsanity as their biggest role model.
Carter's productivity and longevity also deserve recognition. The 1998-99 Rookie of the Year and eight-time All-Star became the only NBA player to play in four different decades - the 1990s, 2000s, 2010s, and 2020s. Carter's statistics during his prime were impressive, too, as he averaged 23.5 points, 5.5 rebounds, 4.3 assists, and 1.2 steals in 11 seasons with the Raptors and then-New Jersey Nets.
Tracy McGrady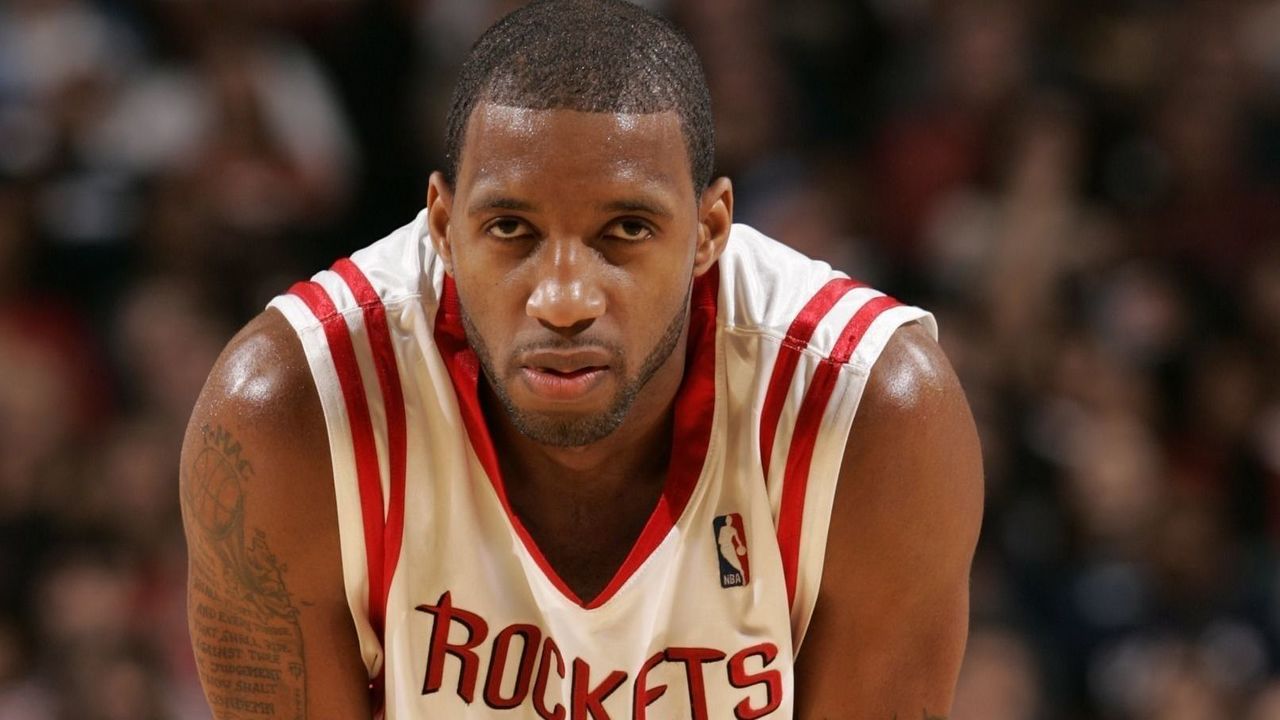 Trailing only Howard, T-Mac's seven All-NBA team selections are the second-most among players omitted from the final list. Being considered among the 15 or so best players in the league for the better part of a decade matters.
McGrady's case has two strikes against it, though: his noted postseason struggles and his inability to stay healthy. In eight seasons from 2000-08, he averaged 26.3 points, 6.4 rebounds, 5.5 assists, and 1.4 steals per game. From McGrady's age-29 season onward, he put up just 8.7 points, 3.5 rebounds, and 3.4 assists in 23.2 minutes per game during unmemorable stops with the Knicks, Pistons, and Hawks, plus an end-of-the-line Finals cameo with the Spurs.
But the enduring image of McGrady remains with the Magic and Rockets, where he routinely flummoxed opposing defenses as one of the decade's truly exceptional scorers.
Dikembe Mutombo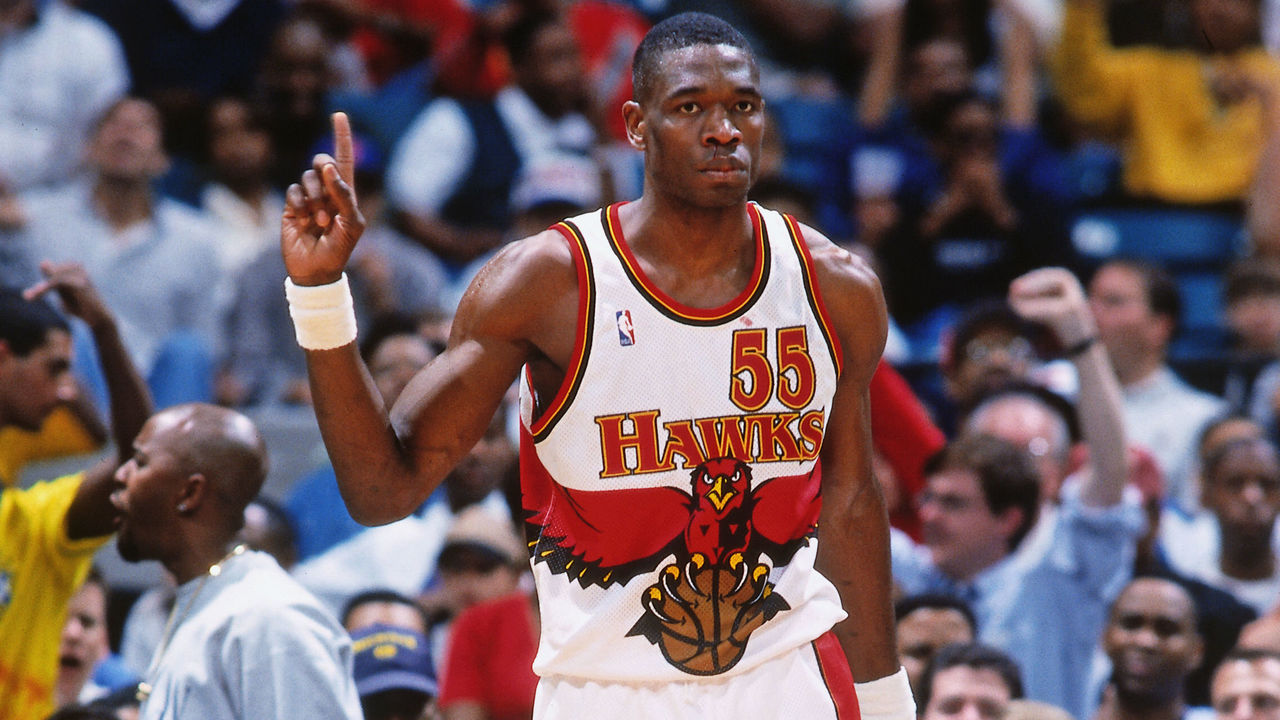 Mutombo's omission raises some eyebrows considering the profound impact he made on the defensive end of the floor throughout his Hall of Fame career. The 7-foot-2 center was a prolific shot-blocker and rebounder, especially during the first decade of his career. He led the league in blocks for three straight seasons from 1993-96 and averaged over 11 rebounds per game in each of his first nine campaigns.
Mutumbo suffered a career-ending knee injury at the age of 42 as a member of the Houston Rockets but managed to stay relatively healthy up to that point. The Congolese-American ranks second all time with 3,289 blocks and is one of only two players in league history to win four Defensive Player of the Year awards.
Alex English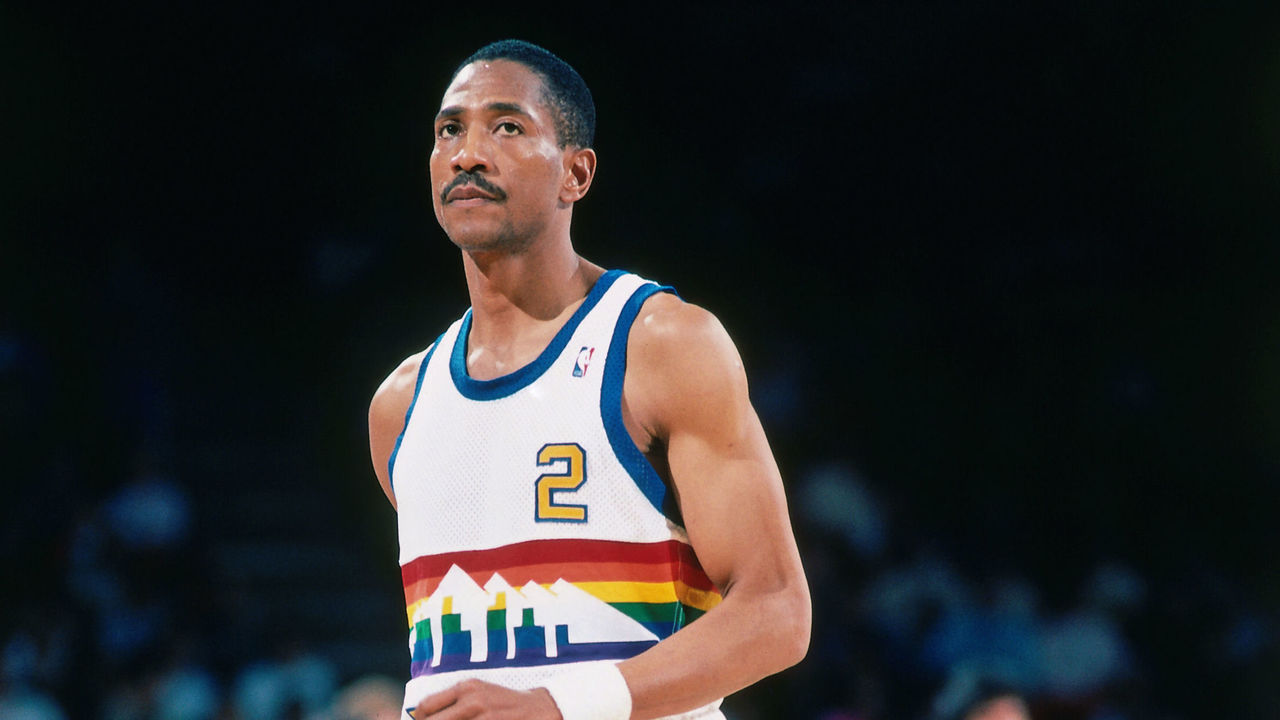 Alex English didn't make the cut when the 50th Anniversary Team was announced in 1996 - and the voters failed to rectify their mistake. The standout small forward, who called the Denver Nuggets home for the bulk of his Hall of Fame career, was one of the most prolific scorers of his time. In fact, no player scored more total points in the 1980s than English.
While English only led the NBA in scoring once (28.4 per game in 1982-83), he finished among the top 10 in points per game in nine straight seasons, including six straight top-five finishes from 1981-82 through 1986-87. He was also the picture of good health, playing at least 78 regular-season games in each year following his rookie season. The eight-time All-Star deserves better.
Pau Gasol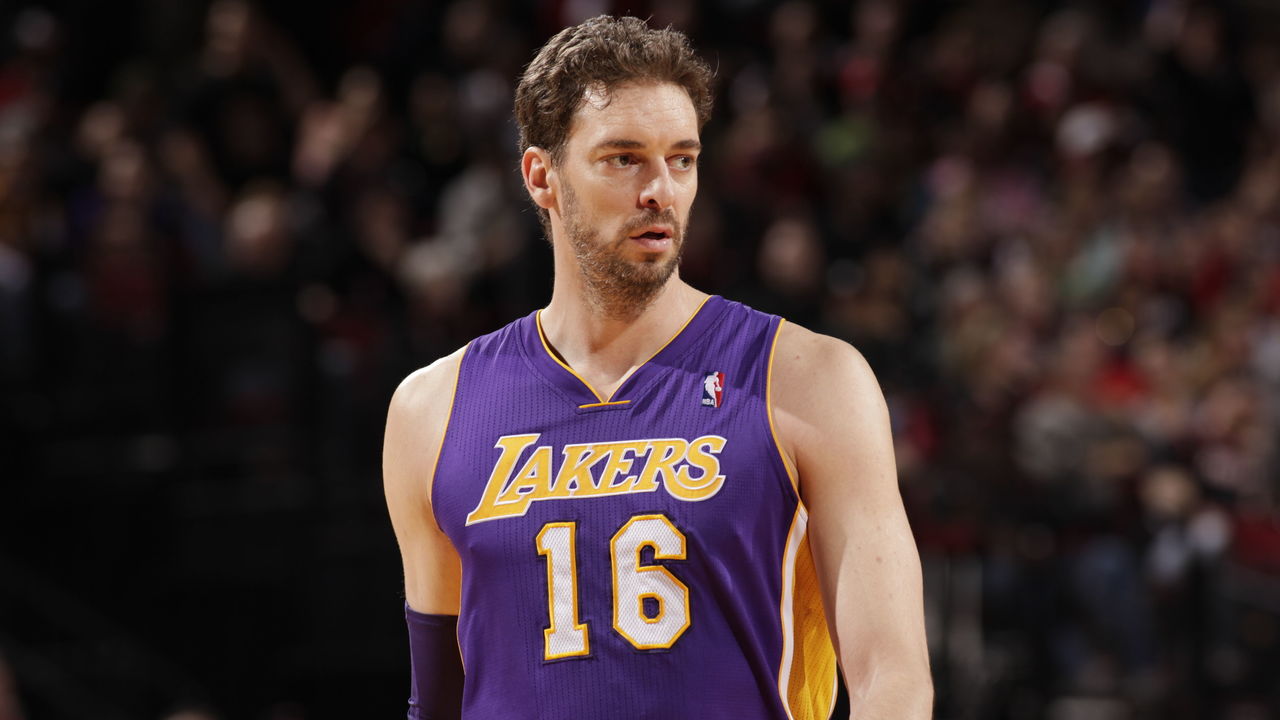 Gasol is one of the more glaring snubs from the 75th Anniversary Team considering how elite of a player he was for both the Memphis Grizzlies and Los Angeles Lakers during his peak. The Spaniard's illustrious resume includes two NBA championships, four All-NBA selections, and six All-Star nods. He also ranks 39th all time in scoring with 20,894 points, 21st all time with 1,941 blocks, and 28th all time with 11,305 rebounds.
The twilight years of Gasol's career were unfortunately plagued by injuries. However, the consistency he displayed over his first 15 seasons is remarkable with averages of 18.1 points, 9.4 rebounds, and 1.6 blocks.
Disagree with our picks? Think we snubbed some worthy snubs? Sound off in the comments.
Comments
✕
6 biggest snubs from the NBA's 75th Anniversary Team
  Got something to say? Leave a comment below!