NBA MVP rankings: Season begins with wide-open race
Mitchell Leff / Getty Images Sport / Getty
The 2021-22 NBA season is nearly upon us. With a surprising amount of parity among the league's top title contenders, the race to the 2022 MVP Award is wide open. Here's the preseason ranking of the top 10 MVP prospects.
10. Donovan Mitchell, Jazz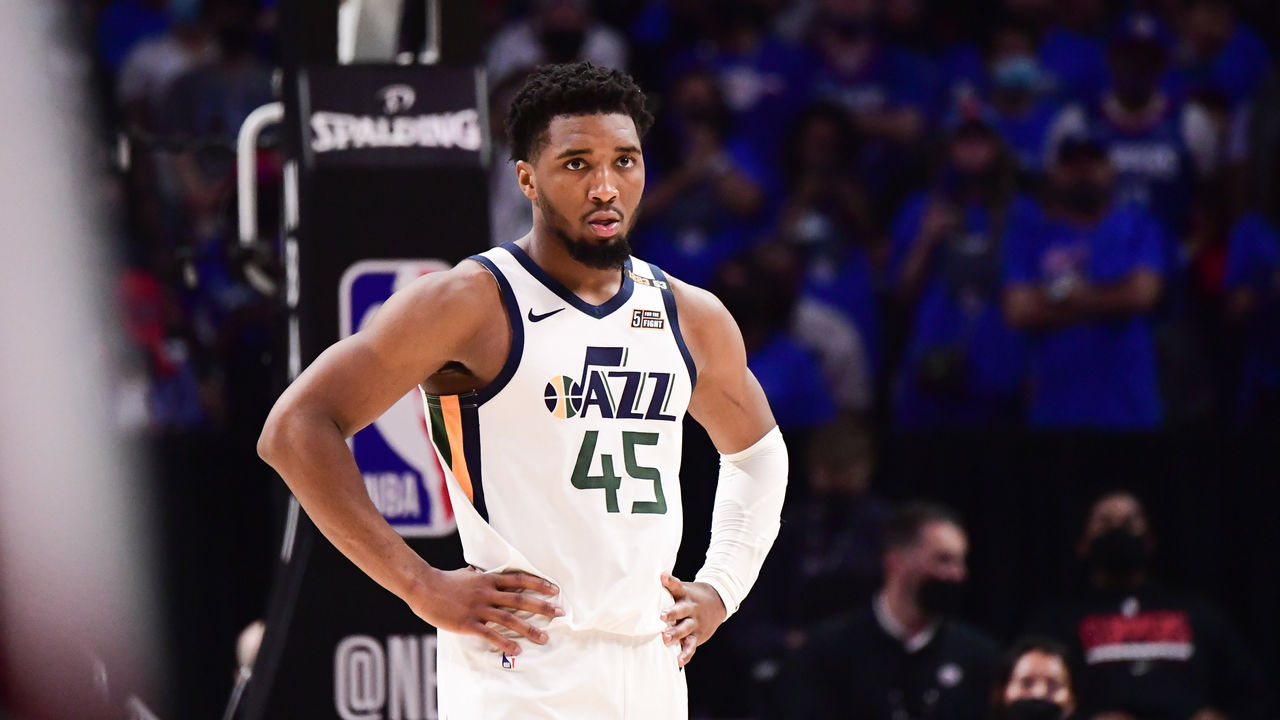 The Utah Jazz had the league's best record last season, and Mitchell was their leading scorer. He just turned 25 in September, suggesting there's room to build upon last year's production - 26.4 points, 5.2 assists, 4.4 rebounds, and a steal per game with 38.6% shooting on threes.
There is a bit of a 2004 Pistons vibe to this Utah team. Mitchell clearly runs the offense, but Rudy Gobert's defense forms the squad's identity. Joe Ingles, Jordan Clarkson, and Bojan Bogdanovic are integral pieces, too, proving how hard it can be to stand out as a singular force on such a balanced roster.
9. LeBron James, Lakers
While many of James' (often younger) superstar contemporaries have had their workloads meticulously managed, the Los Angeles Lakers star led the NBA in minutes as recently as 2017-18 - appearing in all 82 games at that. Because of that sort of no-days-off mentality, James boasts six top-five finishes, including three runner-up placings, since winning MVP No. 4 in 2012-13.
Age isn't on James' side, of course. Karl Malone was 35 when he set the new record for oldest MVP winner - LeBron turns 37 in just over two months. Throw in that he's coming off his most injury-plagued campaign to date, and it's not clear whether the four-time champ can (or should) be that sort of high-usage hero for an entire season - especially with Anthony Davis and Russell Westbrook there to share the burden.
But there's still a scenario where LeBron's chances are undeniable: If he stays healthy and productive for the whole campaign, he could lead the Lakers to a top-four seed despite many of his younger teammates dropping like flies.
8. Damian Lillard, Trail Blazers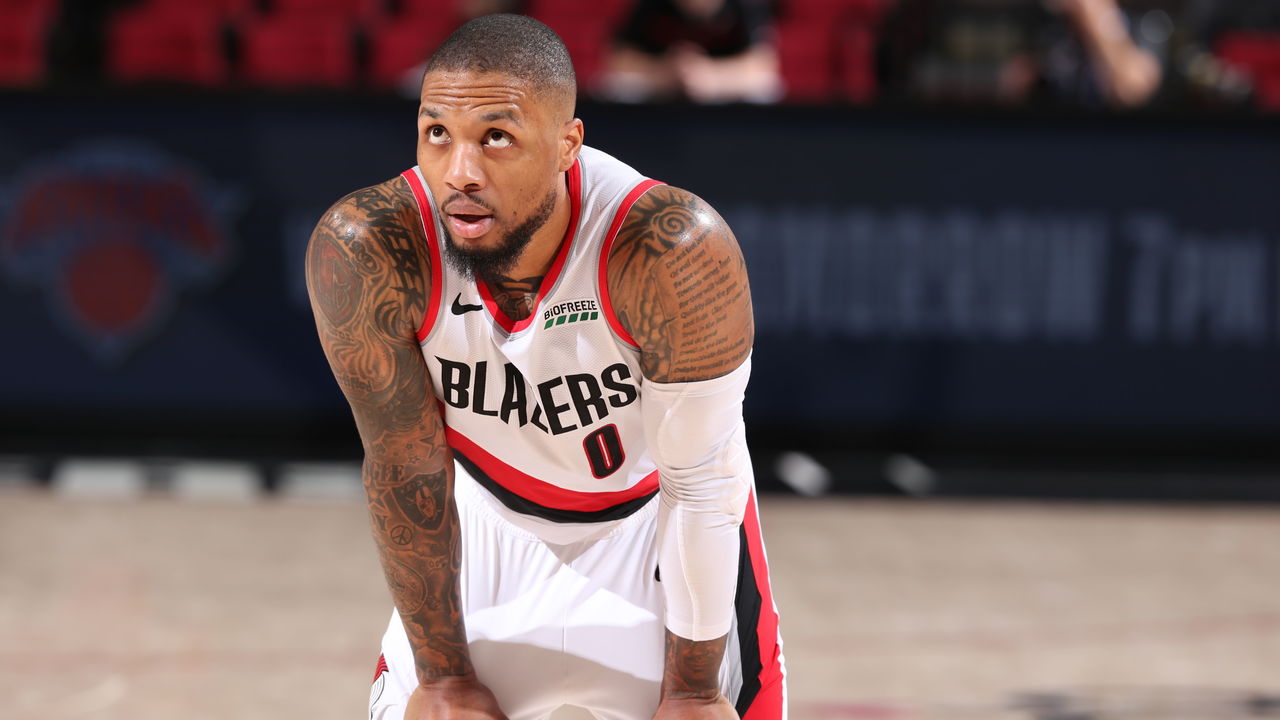 Here's where Lillard has finished in the MVP voting dating back to his age 25 season:
2015-16: 8th
2016-17: N/A
2017-18: 4th
2018-19: 6th
2019-20: 8th
2020-21: 7th
Given Dame's 29.4 points, 7.8 assists, 4.3 rebounds, and a steal per game over the past two seasons - and dragging unhealthy teams to the playoffs in both years - the fact that he's still barely gathering any support from the MVP voters does not bode well for his chances this campaign.
The Portland Trail Blazers had a modest offseason and now employ a first-time head coach in Chauncey Billups, so expecting anything beyond Lillard's typically fantastic standard is unrealistic.
7. James Harden/Kevin Durant, Nets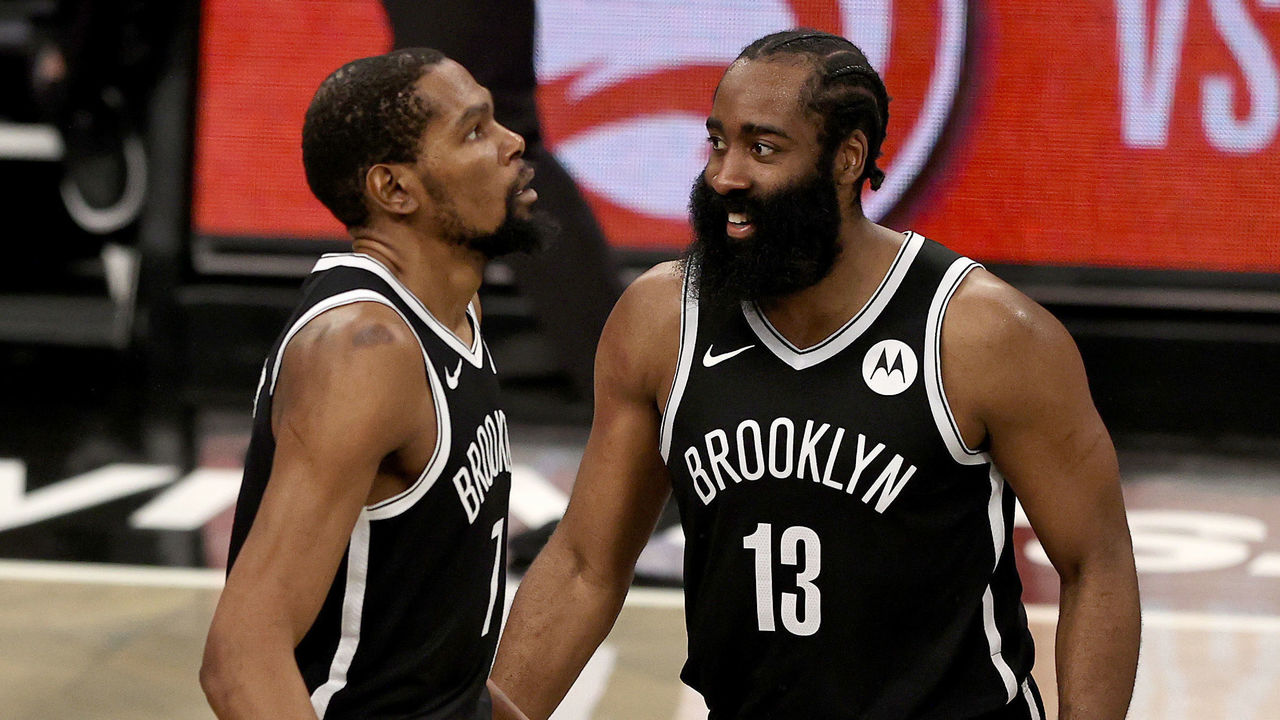 This is a sliding door pick - neither Harden nor Durant can break through for a second career MVP trophy while the other is consistently in the Brooklyn Nets' lineup. Actually, the pair wouldn't even have a reasonable shot if not for Kyrie Irving's high-profile exile.
But if Irving remains unvaccinated and either Harden or Durant misses a considerable length of time, the remaining healthy star will have an opportunity to pad his stats as the focal point of the talent-rich title contender. Considering Harden missed 28 games last season and Durant missed 37, it's not out of the question.
6. Stephen Curry, Warriors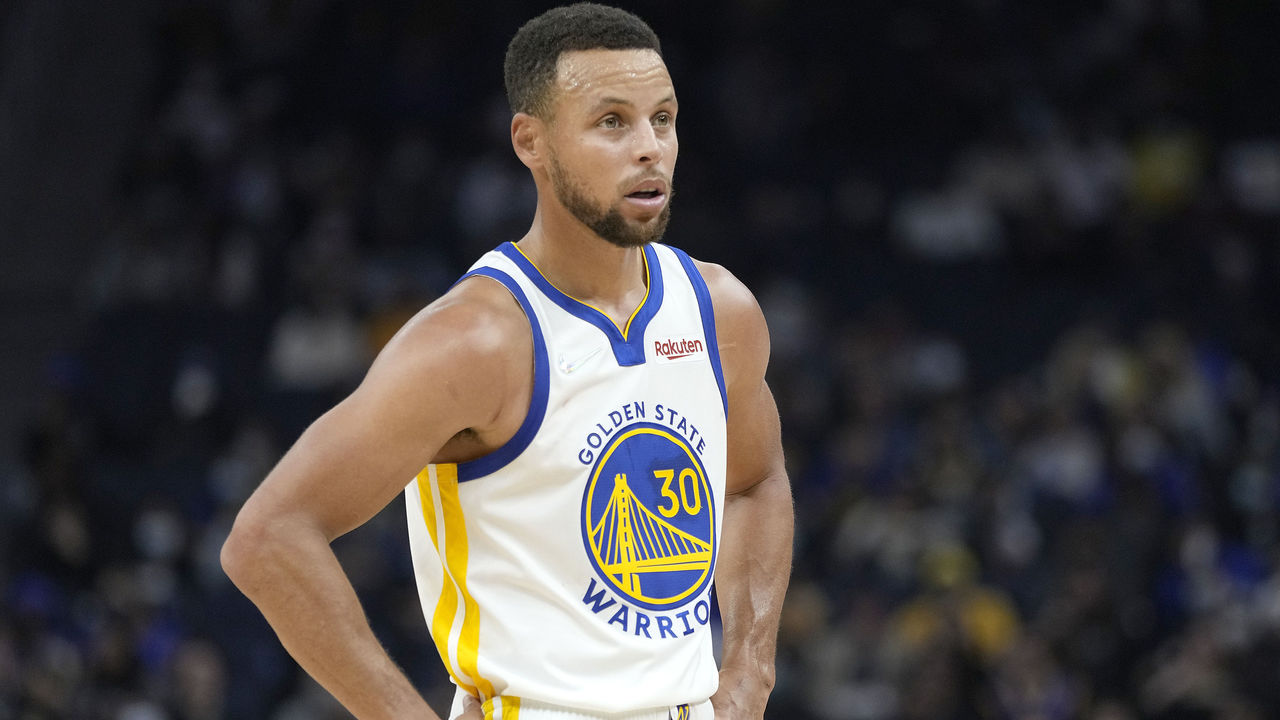 Curry came off making just five appearances in the 2019-20 campaign to lead the league with 32 points per game last year, keeping the eighth-seeded Golden State Warriors afloat until the play-in games. For his efforts, he came third in MVP voting last season.
Curry will have to once again carry the Dubs' offense in 2021-22, but at least the roster around him appears to be improving. Draymond Green and Andrew Wiggins now have more than a year of playing together. Jordan Poole appears primed for a breakout. Whatever they get from the recently returned Andre Iguodala and Klay Thompson is gravy. If everyone does their part, Curry will find himself in a position to again contend for the top prize.
5. Paul George, Clippers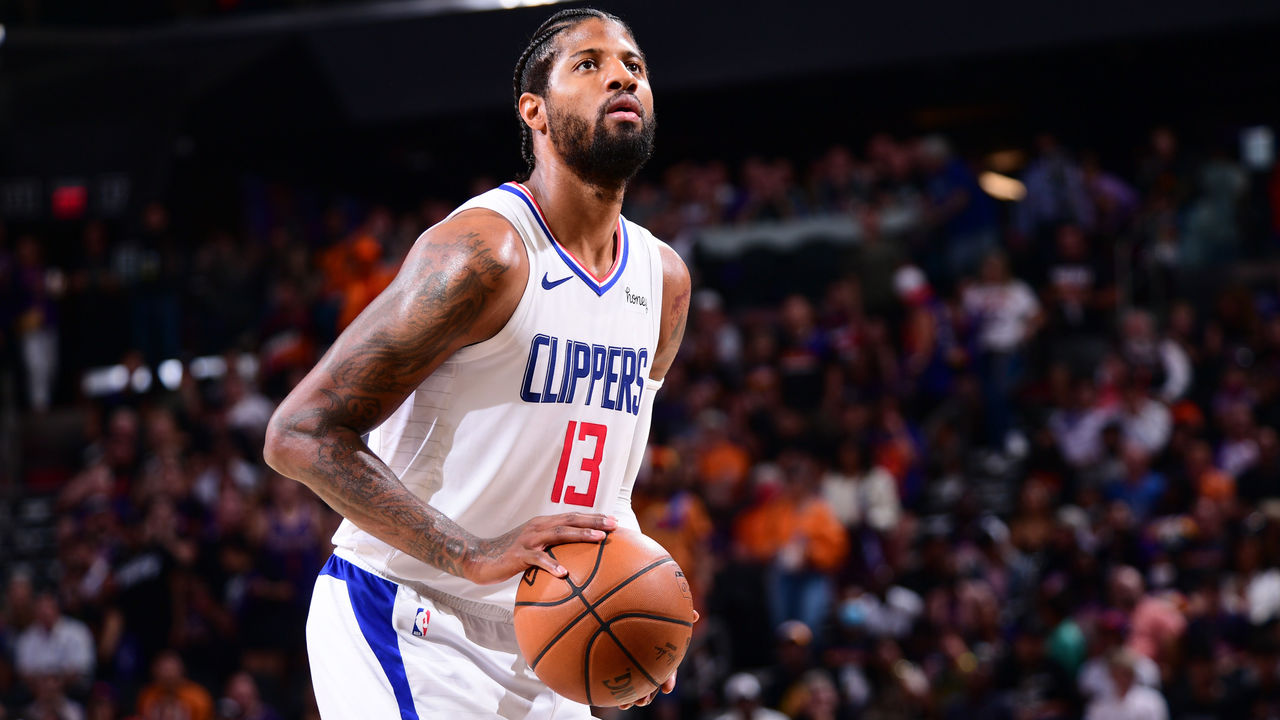 An injury has sidelined Kawhi Leonard for the foreseeable future, but the Los Angeles Clippers are still built to win - meaning George has a previously unanticipated opportunity to play hero ball for nearly a full campaign with an expected playoff contender.
Remember: We're only two years removed from George finishing third in MVP voting. Even while playing alongside Westbrook, PG put up 28 points, 8.2 rebounds, 4.1 assists, and an NBA-leading 2.2 steals per game for a 49-win Oklahoma City Thunder club.
George has got the talent on both ends. He's got the team around him. If everything jells and the Clippers finish top two or three in the murky Western Conference, a surprise MVP season from George isn't out of the equation.
4. Giannis Antetokounmpo, Bucks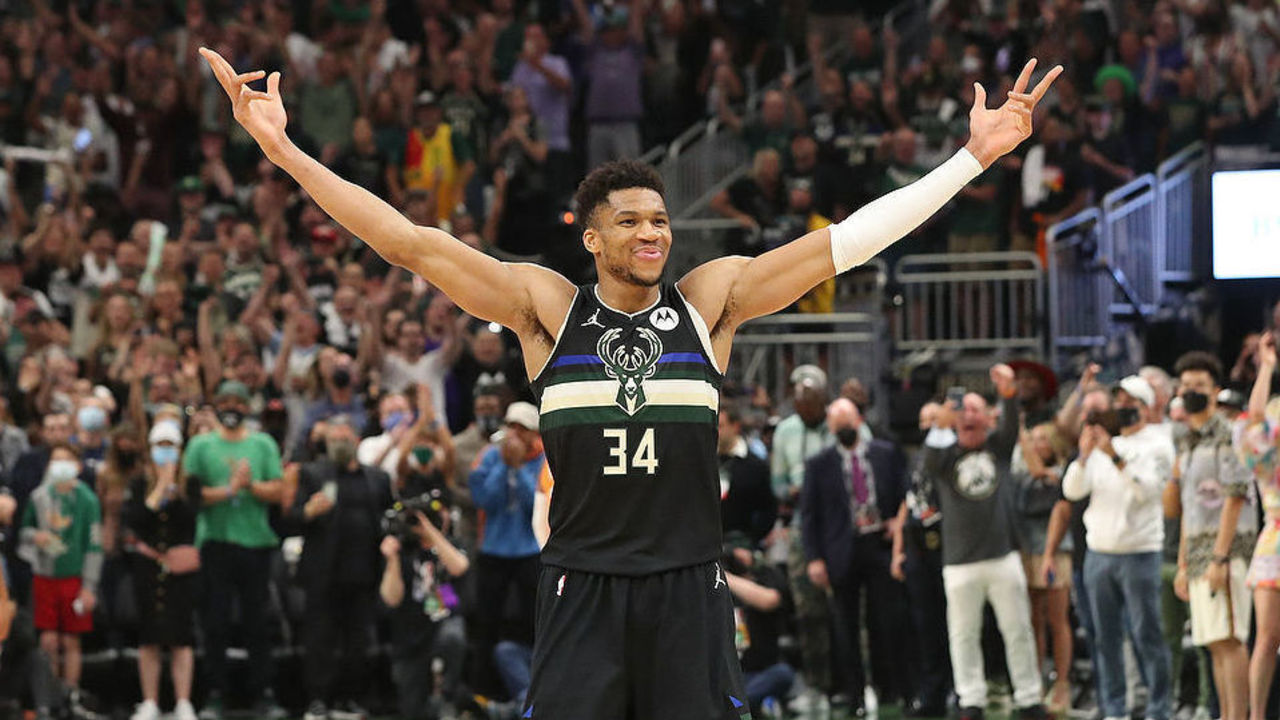 Clearly, Antetokounmpo is among the very best players in the Association today. Antetokounmpo already has two MVP victories (and a Defensive Player of the Year trophy) to his credit, plus the Finals MVP award after leading the Milwaukee Bucks to the promised land this summer.
Whether the Greek Freak has to take another step forward or can impress voters simply by maintaining his Hall of Fame-worthy standard - 28 points, 11.7 rebounds, 5.5 assists, 1.3 blocks, and 1.2 steals per game over the past four campaigns - remains to be seen. Even if he doesn't have the narrative benefits that accompany year-over-year improvement, Antetokounmpo will finish close to the top of MVP voting again if healthy.
3. Joel Embiid, 76ers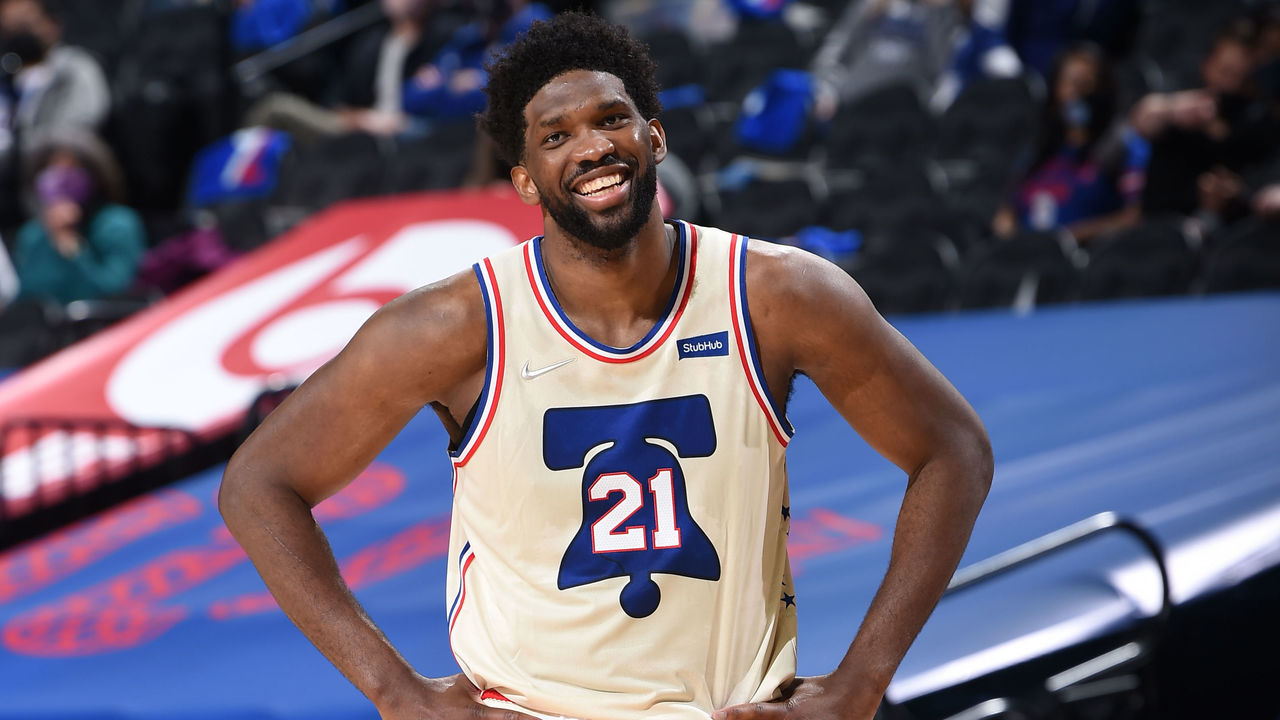 Up until he suffered a bone bruise on his left knee in mid-March, Embiid looked like the front-runner to win last year's MVP award. Through his first 31 appearances, the Cameroonian center averaged 29.9 points, 11.5 rebounds, 3.3 assists, 1.4 blocks, and 1.2 steals per game while also hitting 42.2% of his threes.
Even though the Philadelphia 76ers withstood the 27-year-old's short-term absence and ultimately secured the best record in the Eastern Conference (and third-best overall), the 21 games Embiid missed last season - including the 10 games from March 14 through April 1 - were enough to knock him down to a second-place finish.
If Embiid puts up numbers identical to last year's first-half stats while playing 80-85% of the 76ers' games - and helping keep the squad in contention as it seeks a long-term fix to the Ben Simmons saga - he'll be right back in the hunt.
2. Luka Doncic, Mavericks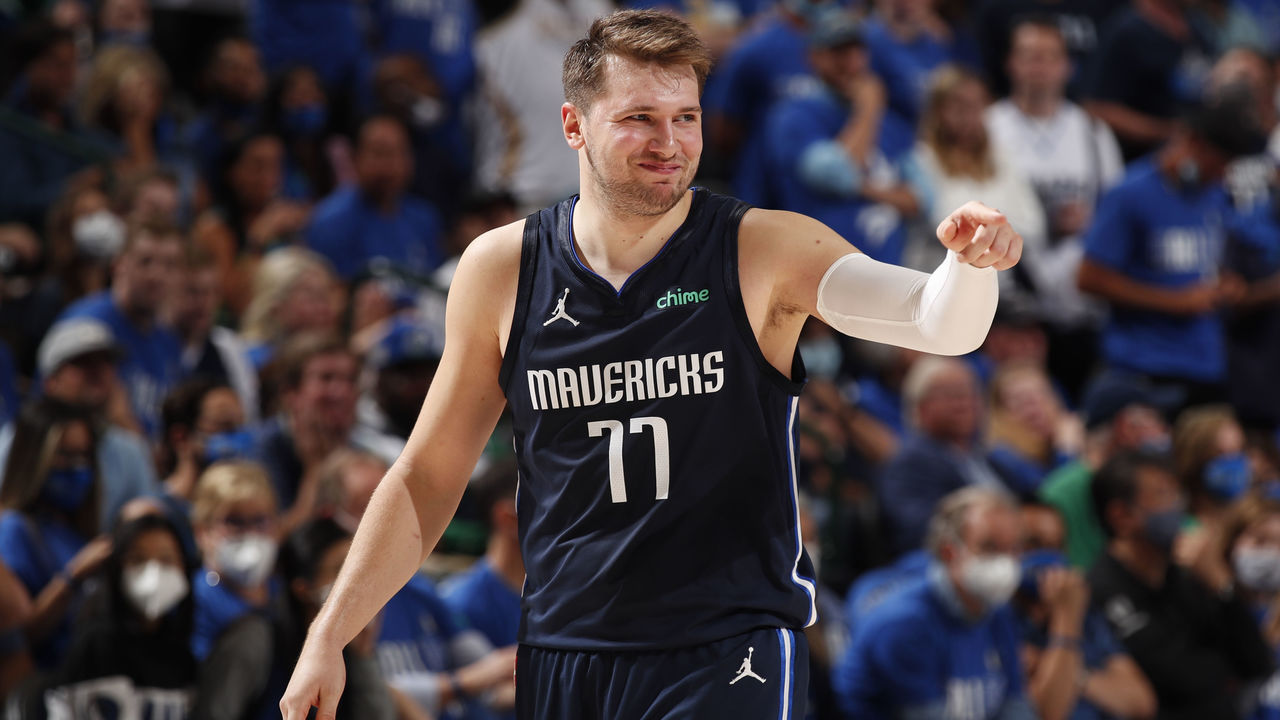 The Dallas Mavericks' situation bears a resemblance to the Kawhi-less Clippers or the Dame-centric Blazers. Sure, Kristaps Porzingis previously made an All-Star team, and Tim Hardaway Jr., Dwight Powell, Maxi Kleber, and Jalen Brunson are fine players, but Dallas is only going as far as Doncic carries them.
Doncic's back-to-back All-NBA first-team selections have a way of making you forget that he's only 22 and just entering his fourth NBA campaign. For comparison's sake, there are multiple incoming rookies - including a pair of lottery picks - who are older than the Mavs superstar. Like those young prospects, Doncic should be afforded the expectation of further growth.
It's scary to imagine the Slovenian point forward enhancing his third-year stats - 27.7 points, 8.6 assists, and eight rebounds per game. But there are a few obvious areas of improvement, including his shooting accuracy on threes (35%) and free throws (73%) and his weak turnover rate (13.5%). Shore up each of those areas, and Doncic will unlock an even higher level of NBA stardom.
1. Nikola Jokic, Nuggets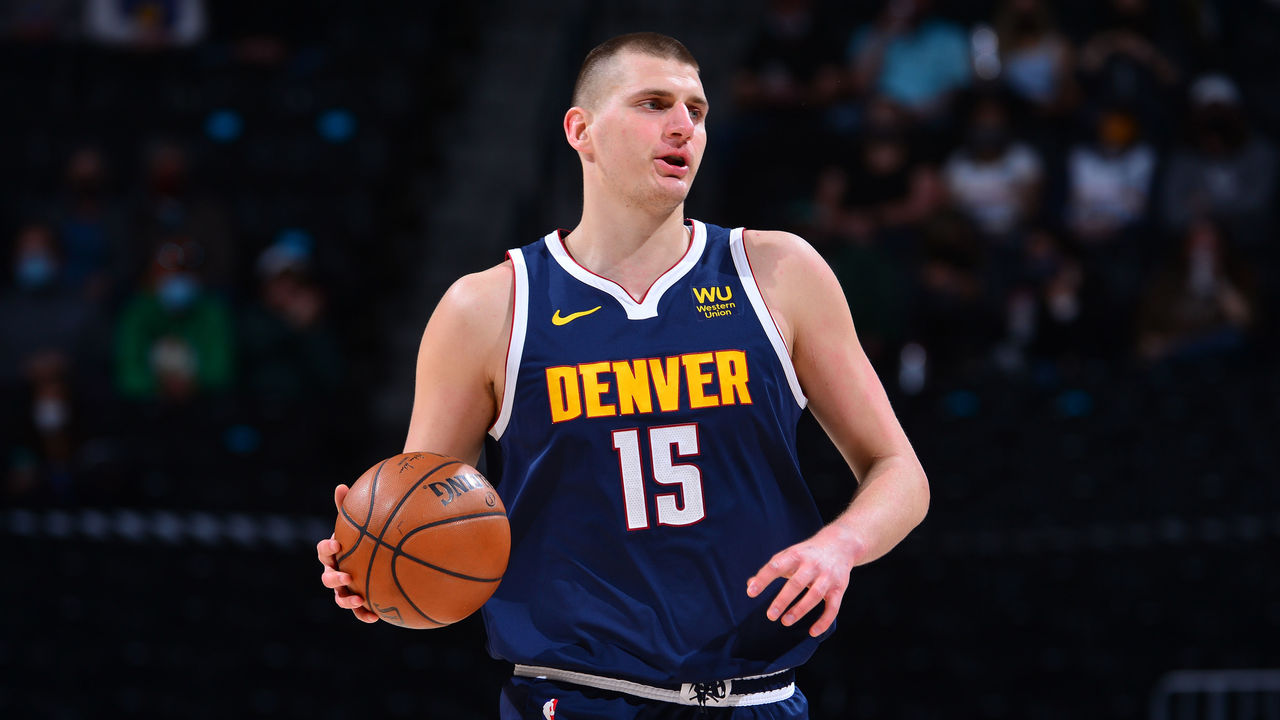 Let's not overthink this. Jokic averaged 26.4 points, 10.8 rebounds, 8.3 assists, and 1.3 steals per game, with an effective field-goal rate of 60.6%. Why shouldn't the reigning MVP be considered a front-runner to claim this year's prize?
It's not at all uncommon for players to win multiple MVP awards in a row. In the past 40 years, there have been 10 instances of back-to-back MVPs - including Jokic's predecessor:
Moses Malone (1981-83)
Larry Bird (1983-86)
Magic Johnson (1988-90)
Michael Jordan (1990-92)
Tim Duncan (2001-03)
Steve Nash (2004-06)
LeBron James (2008-10)
LeBron James (2011-13)
Stephen Curry (2014-16)
Giannis Antetokounmpo (2018-20)
In fact, during that four-decade span, there were only 12 one-time MVPs.
The fact the Denver Nuggets will struggle to repeat last year's success without another monster season from the Serbian point center aids Jokic's MVP narrative. After all, Jamal Murray, Denver's second-leading scorer last campaign, will miss most or all of 2021-22 recovering from a torn ACL. If Jokic builds on last year's success and the Nuggets maintain their top-three status in the busy West, there's no reason he can't join the other members of the back-to-back club.
Comments
✕
NBA MVP rankings: Season begins with wide-open race
  Got something to say? Leave a comment below!