True or False: Making the call on 6 early trends
The 2021-22 season is barely a week old - but that won't stop us from using small sample sizes to predict the future. Let's look at six early season trends to determine which ones are true indicators of what's to come.
The Bulls' blazing start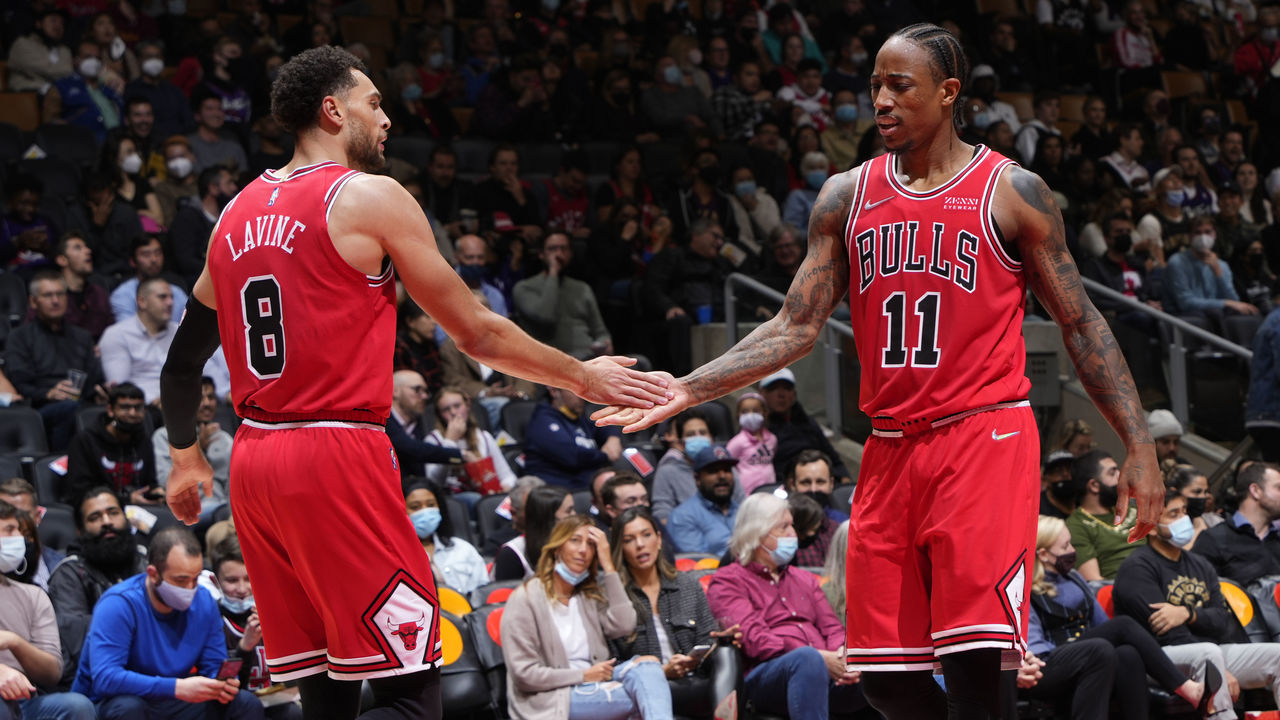 The Chicago Bulls are off to their first 4-0 start since Michael Jordan starred for the team 25 years ago. It's an encouraging sign for a club that hasn't been above .500 since March 2017, but skepticism is certainly warranted.
The Detroit Pistons, New Orleans Pelicans, and Toronto Raptors aren't exactly title contenders and each were missing marquee players when they faced Chicago. All three teams also rank in the league's bottom-third in offensive efficiency and have undoubtedly made the Bulls' defense look better than it actually is.
Zach LaVine, Nikola Vucevic, and DeMar DeRozan have been ineffective defenders throughout their careers and the team will likely use the trio to close out games. They are talented offensive players, but will the three be able to buckle down and consistently get stops down the stretch? The next few weeks will reveal a lot about Chicago.
Verdict: False.
Russ' leaky Lakers debut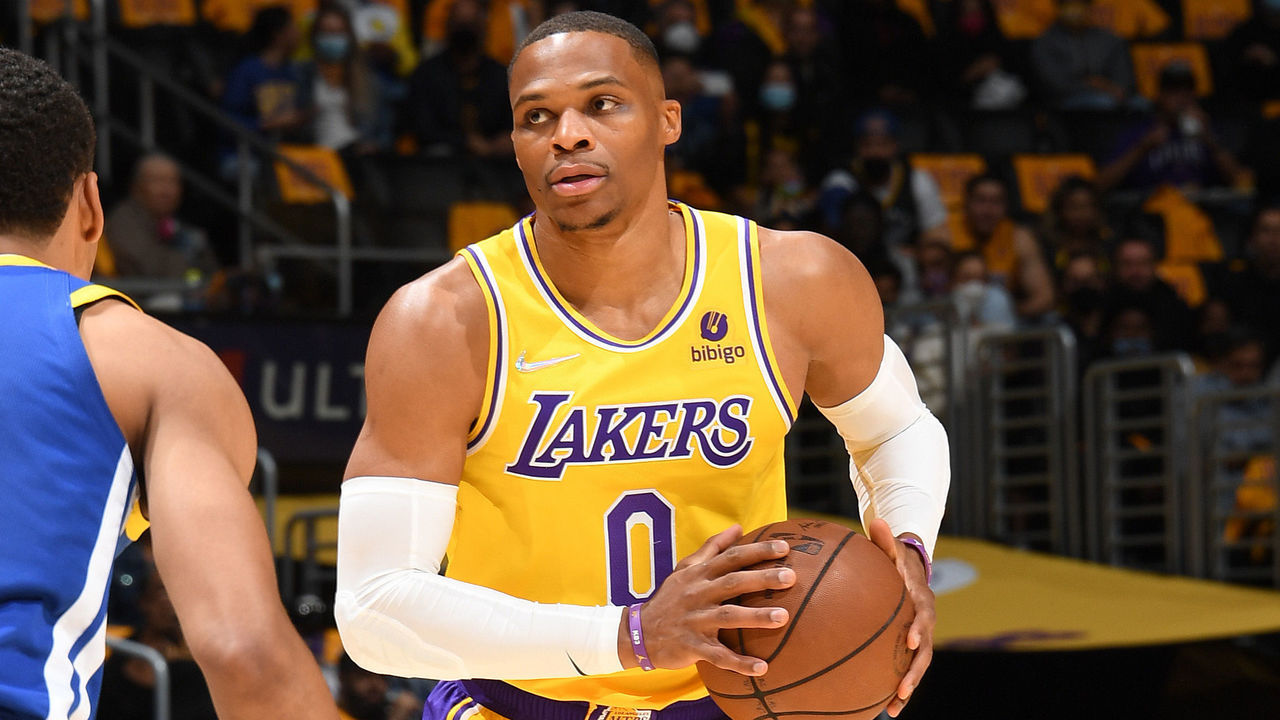 Russell Westbrook has shot just 14-of-32 on twos and 1-of-11 from three for an overall effective field-goal rate of 36%, placing him in the 12th percentile, per Cleaning the Glass. His assists have also fallen from a league-best 11.7 per game with the Wizards last season to 8.7 through three outings - which would still be a quality rate if he wasn't barfing up a pair of turnovers for every three dimes.
Westbrook's first three games have played right into the concerns many harbored about his fit on the Los Angeles Lakers - namely, that the former MVP doesn't have the outside shooting or defense needed to be a great supporting player next to LeBron James. Short of significantly reducing Westbrook's role to hide his deficiencies, it's hard to envision a major turnaround.
Verdict: True.
Ja Morant: MVP candidate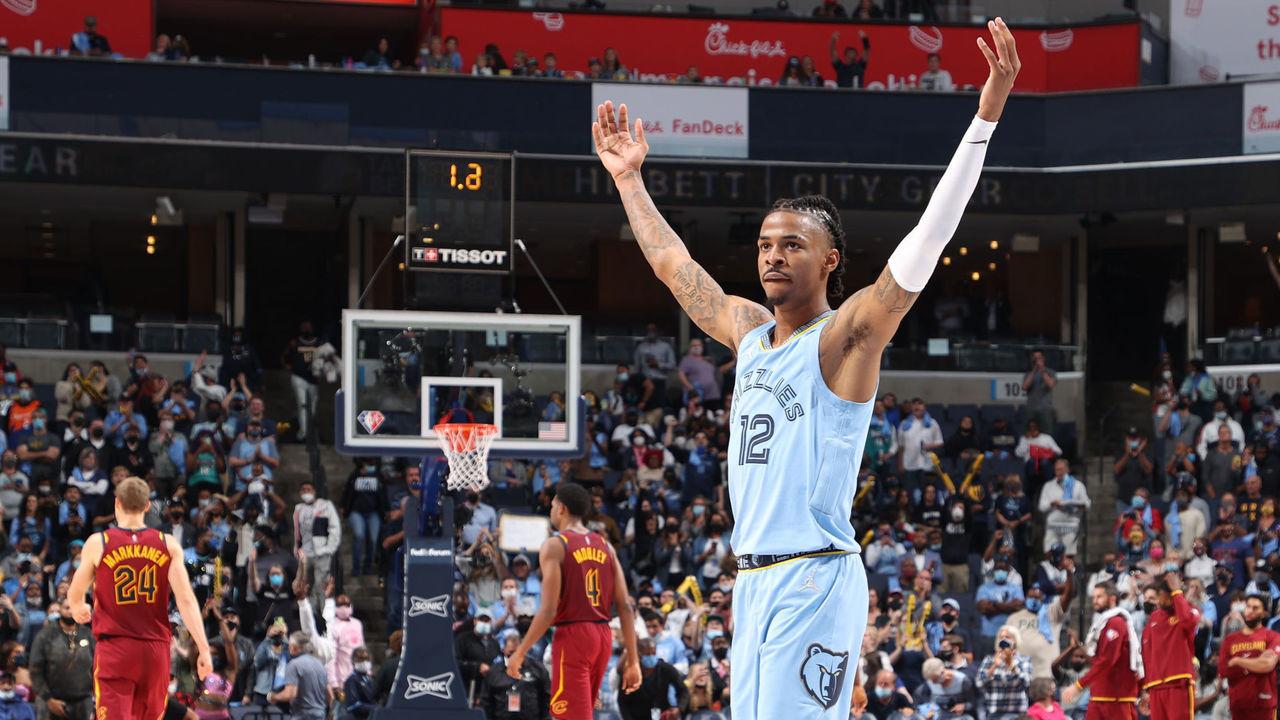 Ja Morant is off to a blistering start, averaging a league-leading 35 points, eight assists, and 1.3 steals through three contests this season. It's a small sample but there are reasons to believe Morant is taking the next step in his development.
The former No. 2 overall pick is shooting 44.4% from deep on six 3-point attempts per game. He made only 31.7% of his triples across his first two seasons while averaging 3.2 shots from distance. Morant is also driving to the rim at a higher rate than in the past and his continued aggression should result in more trips to the charity stripe.
Morant's evolution raises the Memphis Grizzlies' ceiling substantially. Don't be surprised if the electric guard finds himself in the MVP conversation by season's end.
Verdict: True.
The Hornets' hot start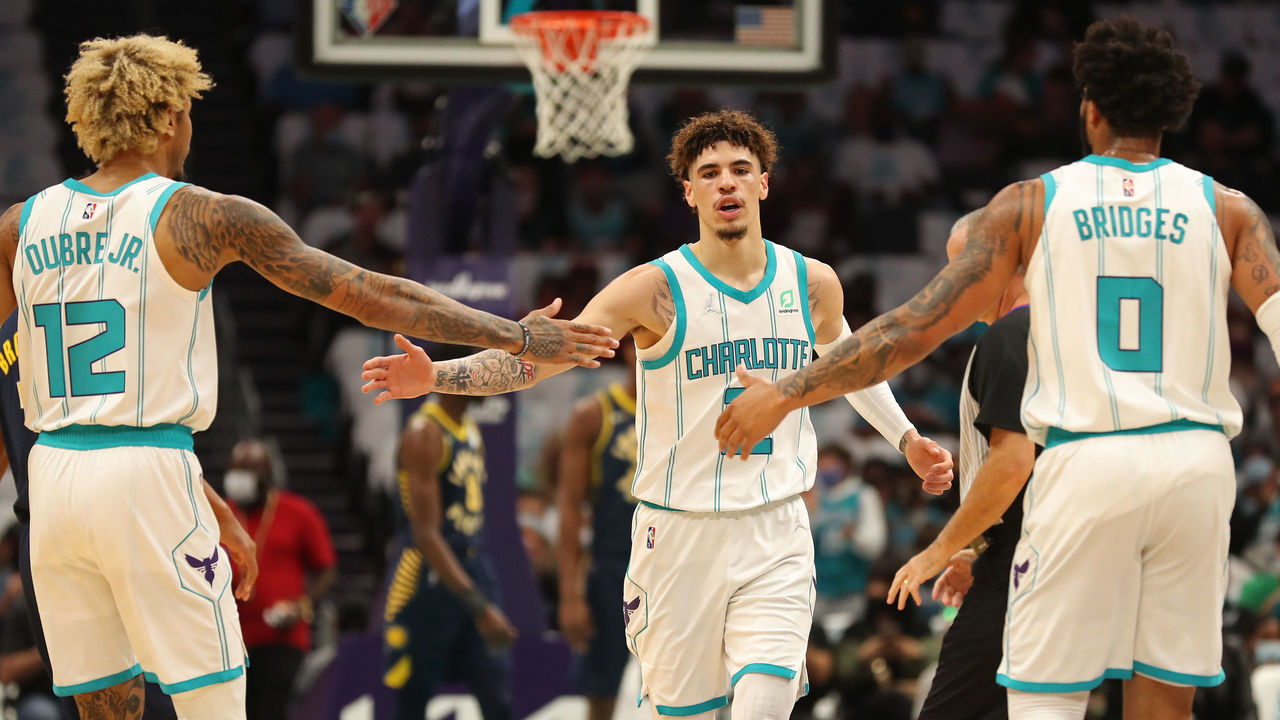 Charlotte has been one of the league's hottest teams thanks in large part to its exciting young core. LaMelo Ball is putting forth an encore performance to his Rookie of the Year campaign, averaging 22.8 points and 6.8 assists while shooting 50% from 3-point territory. Ball's knack for playmaking has rubbed off on his teammates, as the Hornets are currently tied for the league lead in assists per game (28.3), which has helped produce the league's third-best offensive rating (114.1).
Miles Bridges' leap is the team's most intriguing storyline, however. The reigning Eastern Conference Player of the Week is averaging a team-high 25 points and 8.5 rebounds in what's quickly becoming a breakout season for the fourth-year forward. We're looking at an East playoff contender budding before our very eyes.
Verdict: True.
Mobley takes early lead in ROY race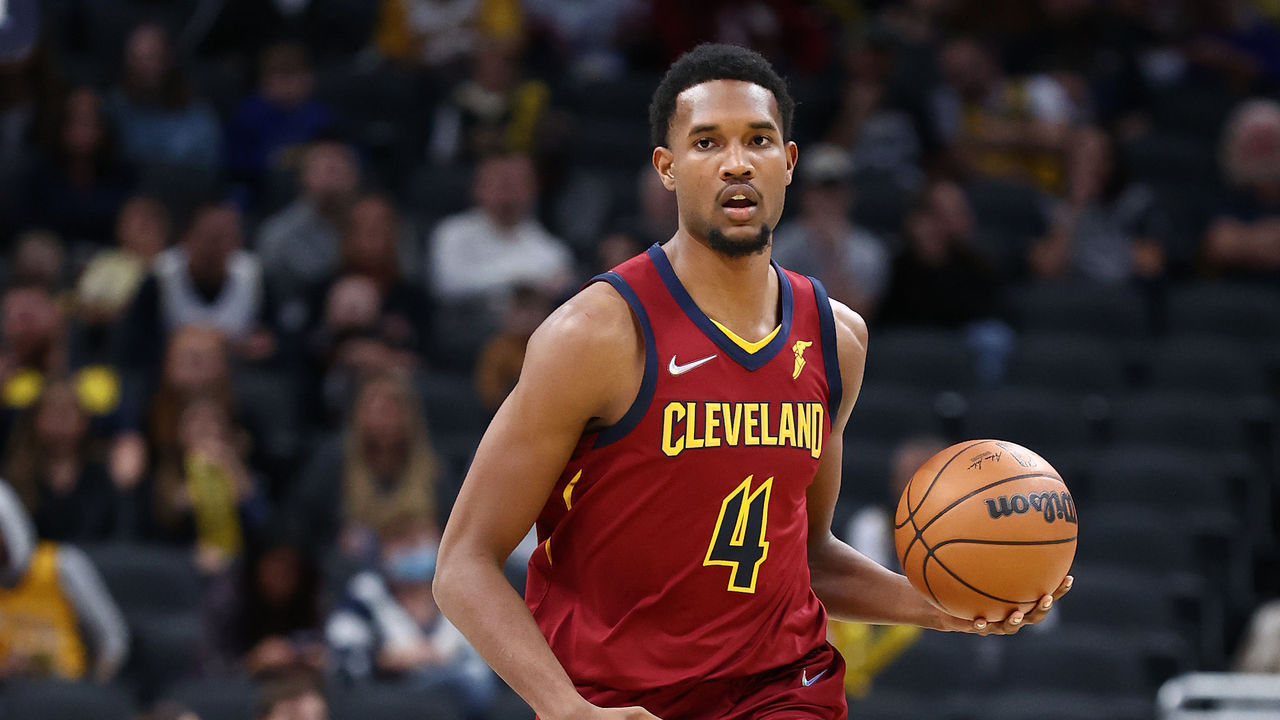 The Cavaliers' rookie big man has taken the league by storm through the first four games of his NBA career, showcasing the strong two-way game that helped him get selected third overall in the 2021 draft. Mobley's work on the defensive end has been especially impressive, as the USC product currently leads the league with 72 contested shots - 11 more than second-ranked Robert Williams.
Mobley also leads all rookies in blocks (11), ranks second in rebounds (33), third in points (57), and is tied for third in assists (11). The 20-year-old has also fit in well alongside Jarrett Allen and Lauri Markkanen in a jumbo-sized starting frontcourt, with the trio posting a 98.0 defensive rating in the 69 minutes they've shared together. In a stacked rookie class, Mobley has separated himself from the rest of the pack so far.
Verdict: True.
Was the Suns' 2021 Finals appearance a mirage?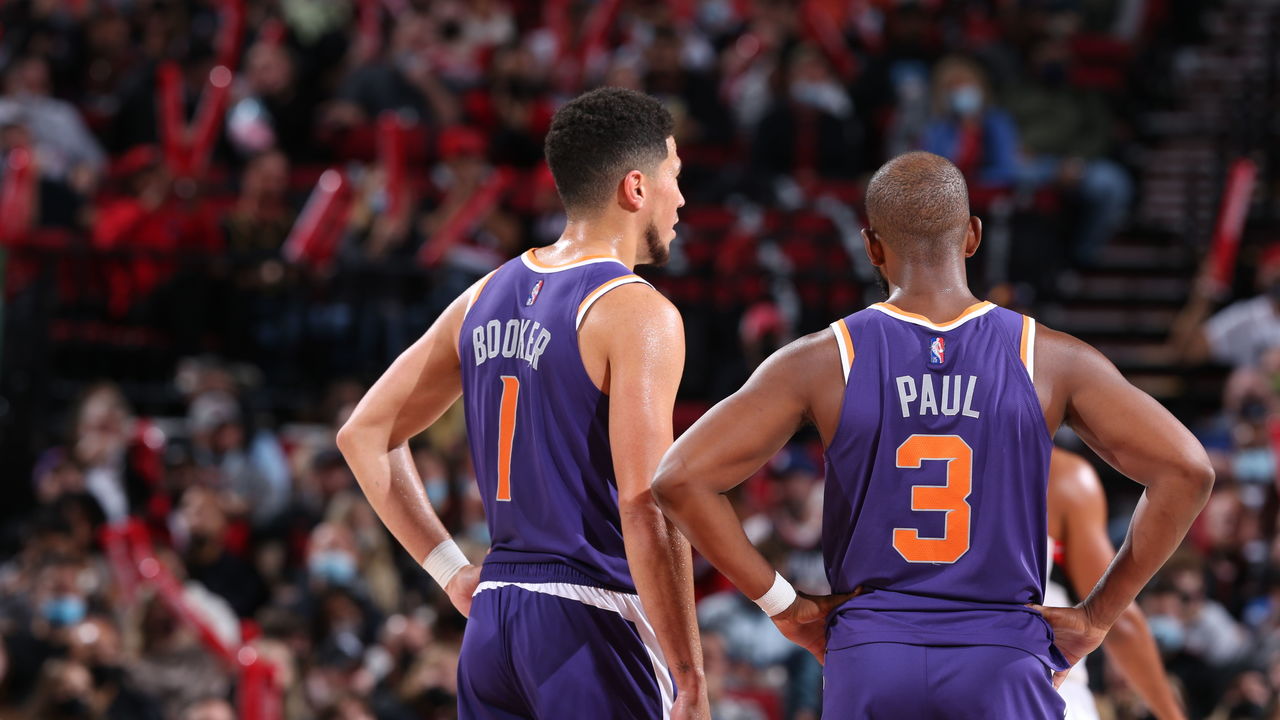 After three games, the Suns have not lived up to the pressure placed on them after last year's feel-good postseason run. They sport a 1-2 record and a disastrous minus-11.9 net rating after losses to the middle-of-the-pack Nuggets and Trail Blazers. Most troubling is that Phoenix has been crushed whenever Chris Paul's been in the game, getting outscored by 26.6 points per 100 possessions in 88 minutes.
But unless there are issues with CP3's surgically repaired wrist, there's simply too many quality players on the Suns to put a fork in them already. With matchups with the Kings, Cavs, Pels, and Rockets in the days ahead, the finalists have a chance to turn things around in a hurry.
Verdict: False.
What do you think about these early season trends? Sound off in the comments.
Comments
✕
True or False: Making the call on 6 early trends
  Got something to say? Leave a comment below!