NBA Power Rankings: Picking out every team's MVP
Christian Petersen / Getty Images Sport / Getty
The NBA Power Rankings are selected by a panel of theScore's basketball editors.
This week, we're putting the spotlight on each team's MVP as the 2020-21 regular season enters its final week.
1. Utah Jazz (50-18)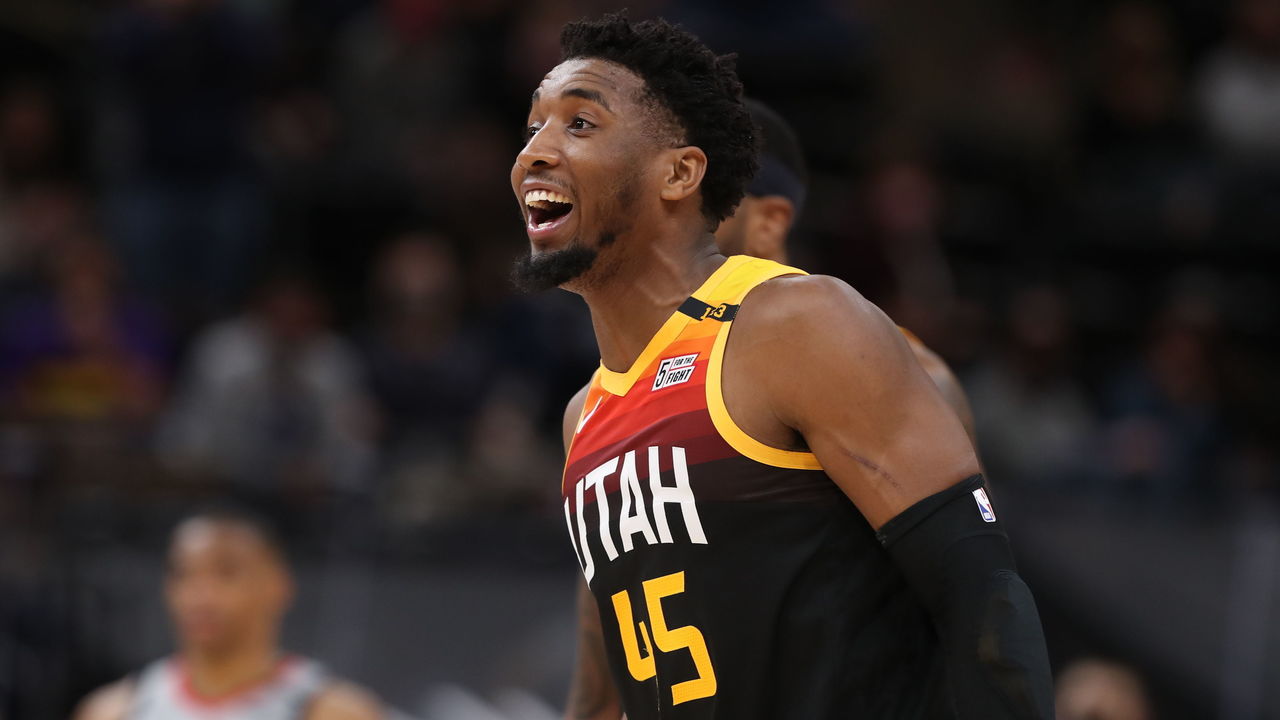 Previous rank: 1
Donovan Mitchell: Mitchell built upon his impressive first-round playoff performance in the bubble, establishing new career highs in scoring (26.4 per game), assists (5.2), and 3-point shooting (38.6%) over 53 appearances with the Jazz in 2020-21.
2. Phoenix Suns (48-20)
Previous rank: 2
Chris Paul: Much like he did with the Thunder last year, Paul has almost singlehandedly taken a good Suns team and made them great. The 36-year-old likely won't win MVP, but the consideration he's getting is warranted.
3. Philadelphia 76ers (47-21)
Previous rank: 3
Joel Embiid: No club has spent more time in the bonus than the 76ers, and Embiid's league-leading 11 free-throw attempts per game play a big part. It's just one of an abundance of stats illustrating his influence this season.
4. Milwaukee Bucks (43-24)
Previous rank: 7
Giannis Antetokounmpo: The Bucks have arguably been the league's best team since mid-February, largely due to Antetokounmpo's play. In any other year, a third-successive MVP honor would be a definite possibility.
5. Los Angeles Clippers (45-23)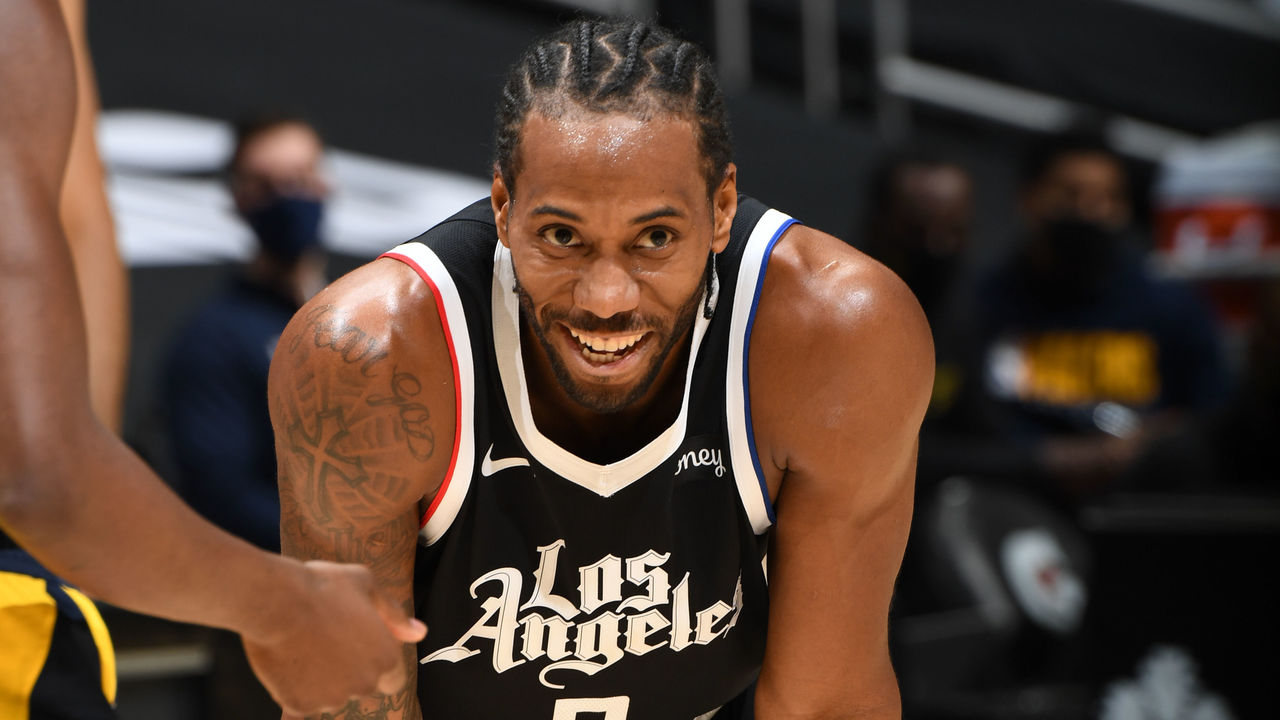 Previous rank: 4
Kawhi Leonard: Leonard has accomplished a lot in his career, but the Clippers forward has yet to post a 50-40-90 campaign. The two-time Finals MVP is just below the shooting threshold needed to join the exclusive club.
6. Denver Nuggets (44-24)
Previous rank: 6
Nikola Jokic: Since an ACL tear ended Jamal Murray's season on April 12, the Nuggets have unexpectedly gone 10-4, furthering strengthening Jokic's claim to the NBA's most coveted individual award.
7. Brooklyn Nets (44-24)
Previous rank: 5
Kyrie Irving: The polarizing point guard gets the nod, having appeared in the most games out of the Nets' star trio. Irving has taken over James Harden's playmaking duties and shouldered the scoring load at various times throughout the campaign.
8. Dallas Mavericks (40-28)
Previous rank: 9
Luka Doncic: Doncic's perimeter game has improved greatly this season. The Mavericks star is shooting a career-high 35.4% from deep and 19% better than the year before on long mid-range attempts, according to Cleaning the Glass.
9. New York Knicks (38-30
)
Previous rank: 11
Julius Randle: The Knicks have swung and missed on marquee free agents in recent years, but they've captured lightning in a bottle with Randle. The forward's strong play helped New York clinch its first winning campaign since 2013.
10. Los Angeles Lakers (38-30)
Previous rank: 8
LeBron James: The Lakers' sudden downturn during James' absence tells you all you need to know about his importance to the franchise despite being in Year 18. Counting L.A. out once James is healthy would be a laughable mistake.
11. Portland Trail Blazers (39-29
)
Previous rank: 13
Damian Lillard: Lillard remains one of the league's best closers despite suffering a knee injury setback in late March, averaging 6.9 points in the fourth quarter for a Blazers team very familiar with nail-biting finishes.
12. Atlanta Hawks (37-31)
Previous rank: 12
Clint Capela: Capela is posting a career-best 15.3 points per game for a Hawks club besieged by injuries, leading the NBA in rebounding (both offensive and defensive rebounding rate) and ranking fourth in blocks.
13. Miami Heat (37-31)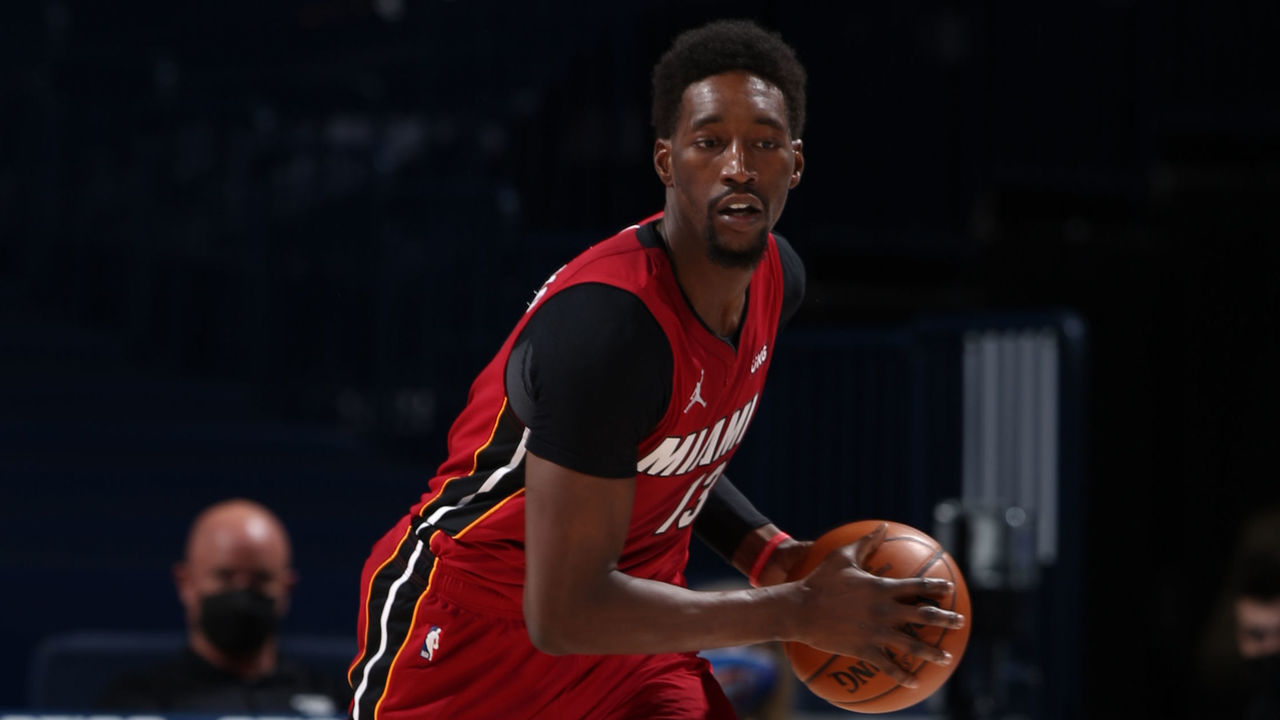 Previous rank: 14
Bam Adebayo: The 23-year-old plays a vital role in the Heat's offense as one of their primary facilitators. Adebayo has also established himself among the Association's top defenders with his ability to contain guards and bigs.
14. Boston Celtics (35-33)
Previous rank: 10
Jayson Tatum: Tatum's willingness to shoot more threes and fewer long twos has increased his production over the past two seasons. The 23-year-old recently tied Larry Bird's single-game Celtics record with a 60-point performance against the San Antonio Spurs.
15. Golden State Warriors (35-33)
Previous rank: 16
Stephen Curry: The Warriors star has delivered in co-star Klay Thompson's absence. Curry, who's averaging a career-high 31.9 points per game, is in the running for his second NBA scoring title.
16. Memphis Grizzlies (34-33)
Previous rank: 15
Jonas Valanciunas: Valanciunas is quietly having a stellar campaign highlighted by career-best averages in points (16.7) and rebounds (12.5), and the Grizzlies concede 3.8 fewer points per 100 possessions when he's on the court.
17. Charlotte Hornets (33-35)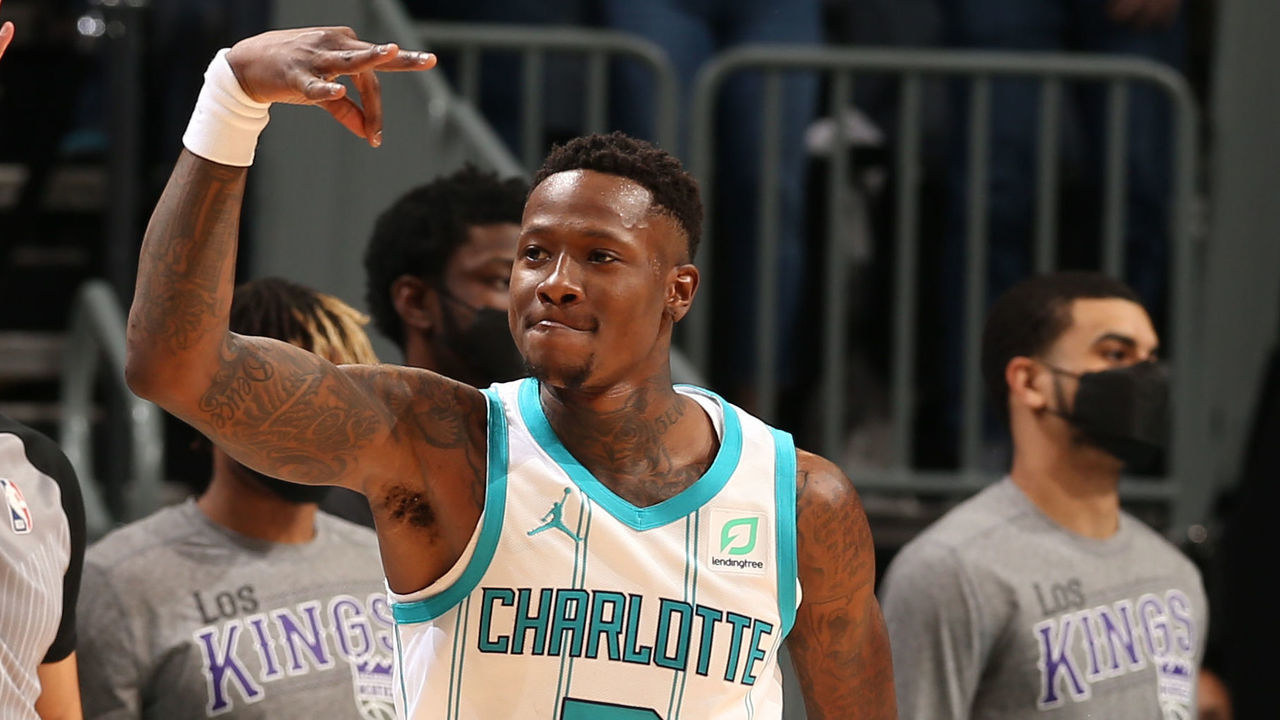 Previous rank: 17
Terry Rozier: LaMelo Ball expectedly dominated headlines in Charlotte, but failing to acknowledge what Rozier's been doing would be unjust. The 27-year-old seamlessly transitioned to more of an off-ball role this season and has been the Hornets' leader with Gordon Hayward out.
18. San Antonio Spurs (32-35)
Previous rank: 18
DeMar DeRozan: DeRozan entered this year with a career average of 3.6 assists. Now the 12th-year vet is averaging 7.3 dimes this campaign with the Spurs - the eighth-best mark in the league - which indicates how much his game has evolved.
19. Washington Wizards (32-36)
Previous rank: 19
Russell Westbrook: Harsh on Bradley Beal, but Westbrook's impressive play has been the catalyst for the Wizards' playoff push. The star guard is posting a career-best in assists (11.5) alongside averages of 22 points and 11.6 rebounds. Absurd numbers.
20. Indiana Pacers (31-36)
Previous rank: 20
Domantas Sabonis: Sabonis' two-way play is one of a scant number of positives for the Pacers. The two-time All-Star has career highs in points (20.5) and assists (6.4) while also ranking fourth in the league in boards (11.8).
21. New Orleans Pelicans (31-37)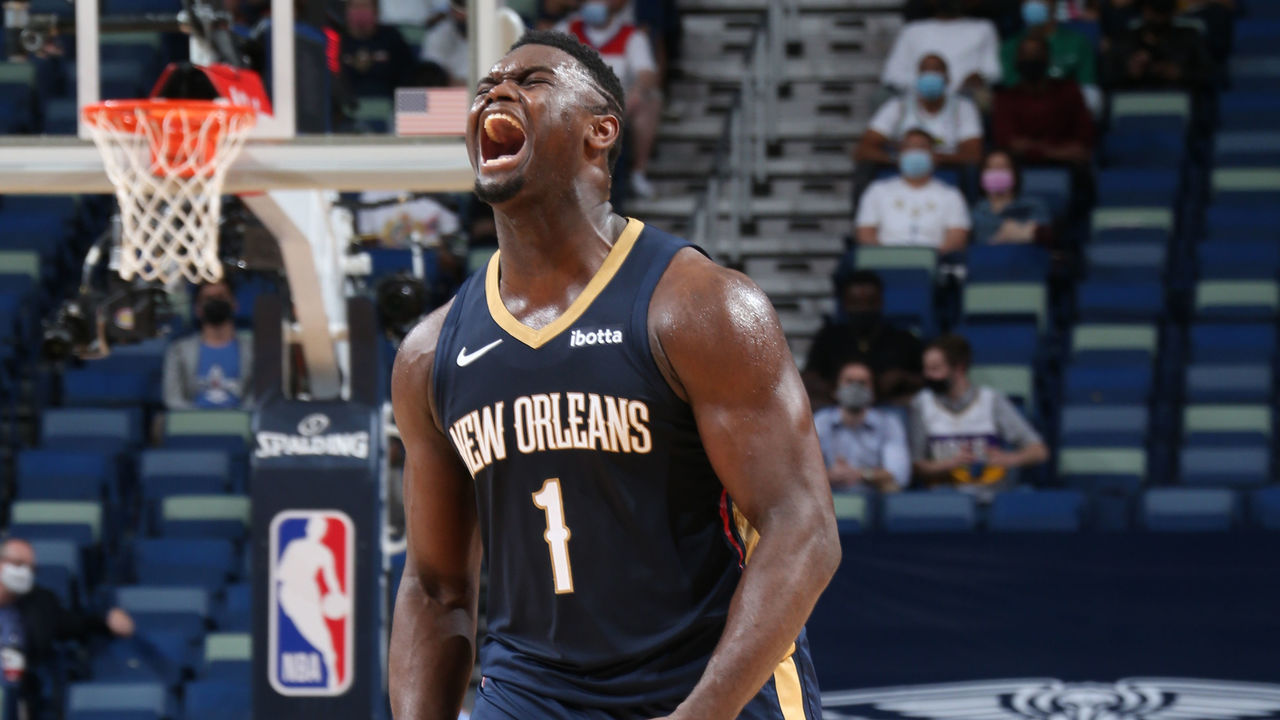 Previous rank: 23
Zion Williamson: Before being sidelined indefinitely with a fractured finger, Williamson had taken a monstrous leap this season. The Pelicans may fall short of the play-in tournament, but their future will be bright regardless.
22. Chicago Bulls (28-39)
Previous rank: 22
Zach LaVine: LaVine has dramatically upped his game to the point where he's now making a case for All-NBA status. The Bulls are still a ways off, but LaVine's only now entering his prime anyway.
23. Sacramento Kings (30-38)
Previous rank: 25
De'Aaron Fox: Still only 23, Fox probably doesn't get enough recognition as one of the league's best point guards. It's hard to stand out with the Kings, but he's averaging a career-best 25.2 points with 7.2 assists - both team highs.
24. Toronto Raptors (27-41)
Previous rank: 22
Pascal Siakam: Absences have ravaged the Raptors throughout a wasted campaign. As a result, only Siakam has started more than 80% of Toronto's games, and he leads the team in scoring. That should count for something, right?
25. Minnesota Timberwolves (21-47)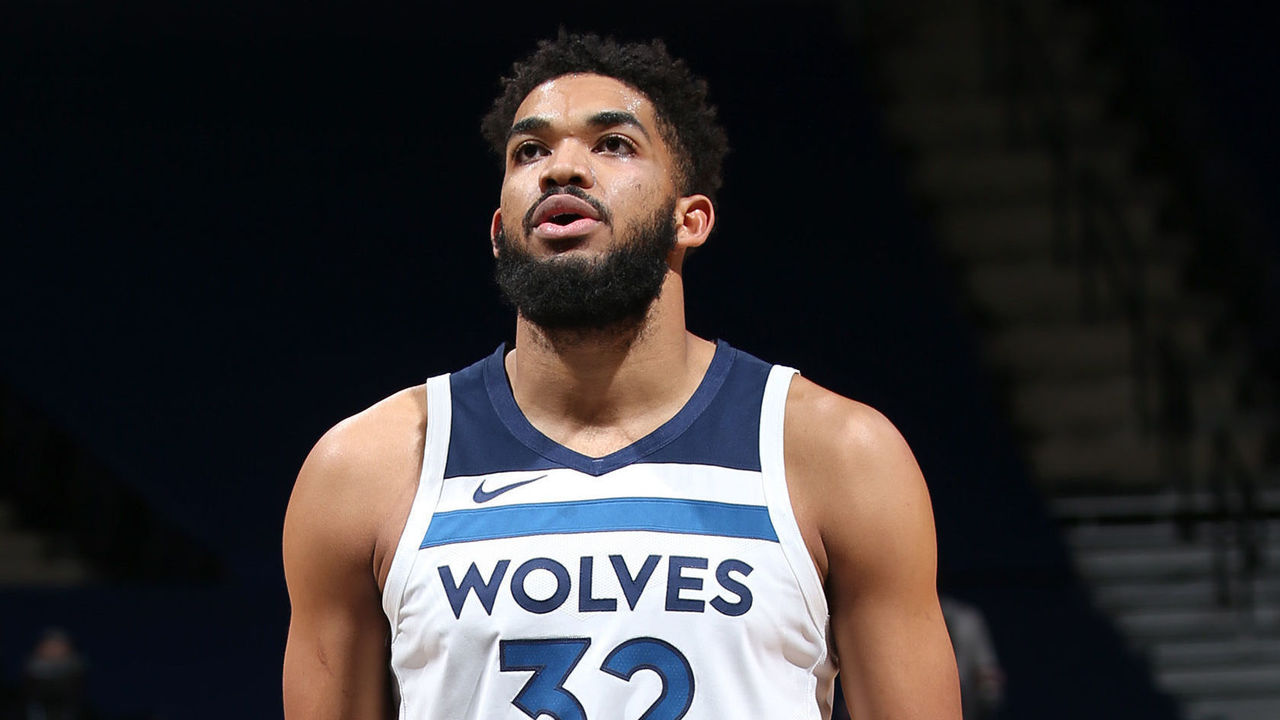 Previous rank: 26
Karl-Anthony Towns: Another awful Timberwolves season has overshadowed how great Towns has been when healthy. He's just one of three players this year to average over 20 points, 10 rebounds, and four assists while shooting better than 39% from deep.
26. Detroit Pistons (20-48)
Previous rank: 27
Jerami Grant: Grant sought a bigger role when he signed with the Pistons, and he's absolutely proven himself worthy of one. The 27-year-old leads the team by far in scoring and has given Detroit a core piece to build around.
27. Orlando Magic (21-47)
Previous rank: 29
Terrence Ross: Let's go with Ross here, who's the only top-four Magic scorer from this campaign still on the team. Really, though, Orlando's MVPs should be its fans, who put up with another disappointing year.
28. Cleveland Cavaliers (21-47)
Previous rank: 24
Darius Garland: Garland is the playmaking guard the Cavaliers have lacked since trading Irving. The 21-year-old's ability to facilitate the offense balances well with backcourt partner Collin Sexton's score-first mentality.
29. Oklahoma City Thunder (21-47)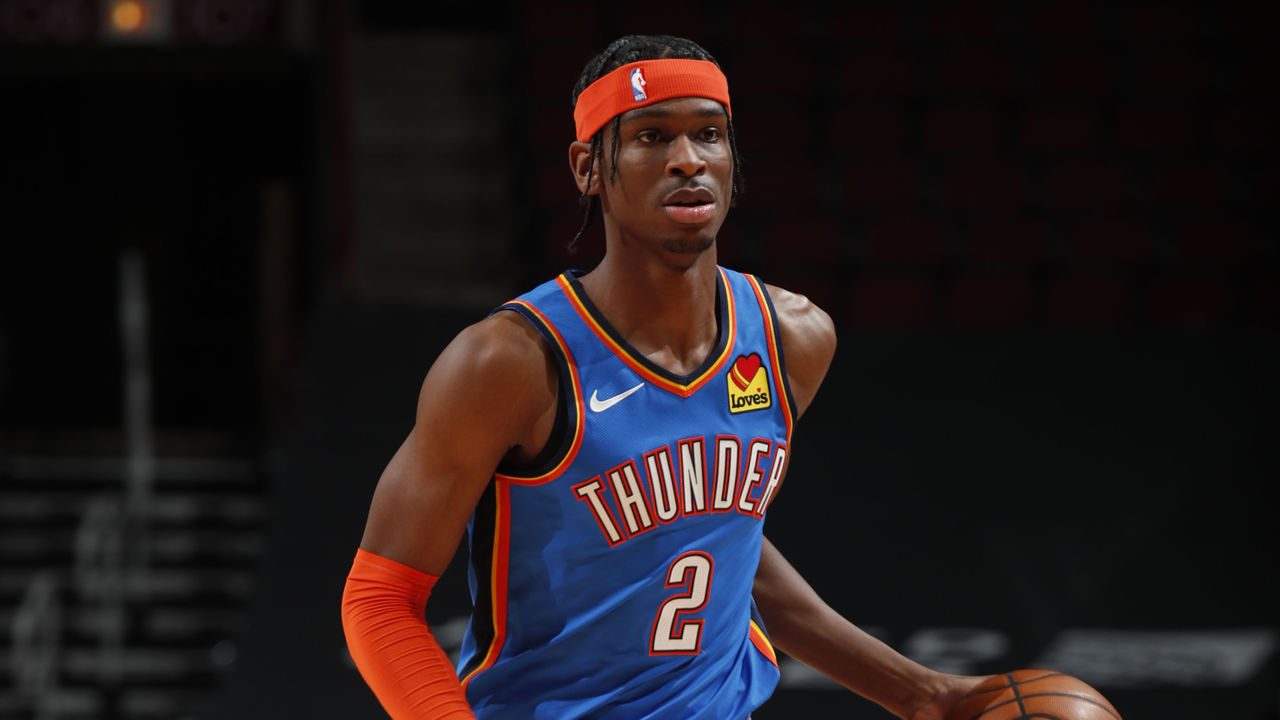 Previous rank: 28
Shai Gilgeous-Alexander: Winning was never the Thunder's main goal this season, so Gilgeous-Alexander's ongoing evolution has been a welcome sight. The only concern now is whether that plantar fascia tear will be a long-term issue.
30. Houston Rockets (16-52)
Previous rank: 30
Christian Wood: The fifth-year big man has validated the Rockets' investment in him. Wood has excelled as one of Houston's lead offensive options this campaign, and he's also shown tremendous versatility on the defensive end.
Comments
✕
NBA Power Rankings: Picking out every team's MVP
  Got something to say? Leave a comment below!