We're halfway through the 2020-21 NBA season, and some teams have already emerged from the pack as clear values. The Jazz produced one of the best runs against the spread that we've ever seen while the Pelicans shattered seemingly every total oddsmakers set for them.
Before we bet on the NBA's second half, it helps to know which teams excelled in the first half - and when. Here are some of the best and worst values in various spots from the first half of the season.
Against the spread (overall)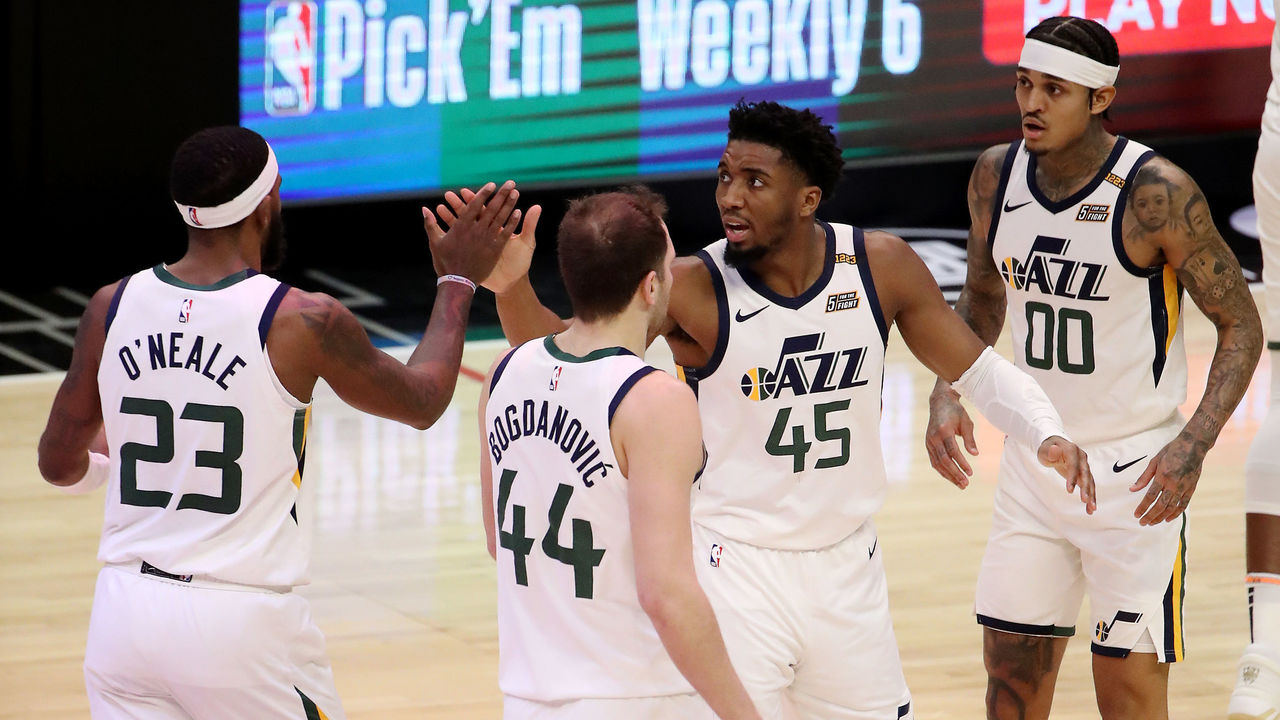 Best: If you've followed the NBA over the last two months, it's no surprise to see the Jazz (25-11) atop the ATS leaderboard through the first half of the season. Utah went 19-2 ATS with 18 double-digit victories from Jan. 8 to Feb. 17, bolstering the best ATS record by any team before the All-Star break in at least 25 years.
2) Phoenix Suns (23-12)
3) Chicago Bulls (20-13-1)
4) Charlotte Hornets (20-15)
5) New York Knicks (21-16)
Worst: The Rockets (11-23) weren't always this bad. The team opened the season with a 10-11 ATS record before star center Christian Wood injured his ankle in a Feb. 4 win over the Grizzlies. Houston hasn't won a game since, sporting a 1-11 ATS / 0-12 straight-up record with the league's worst net rating (-16.7) in that span.
T-2) Indiana Pacers (14-21)
T-2) Minnesota Timberwolves (14-21-1)
4) Sacramento Kings (15-21)
5) New Orleans Pelicans (15-20-1)
ATS at home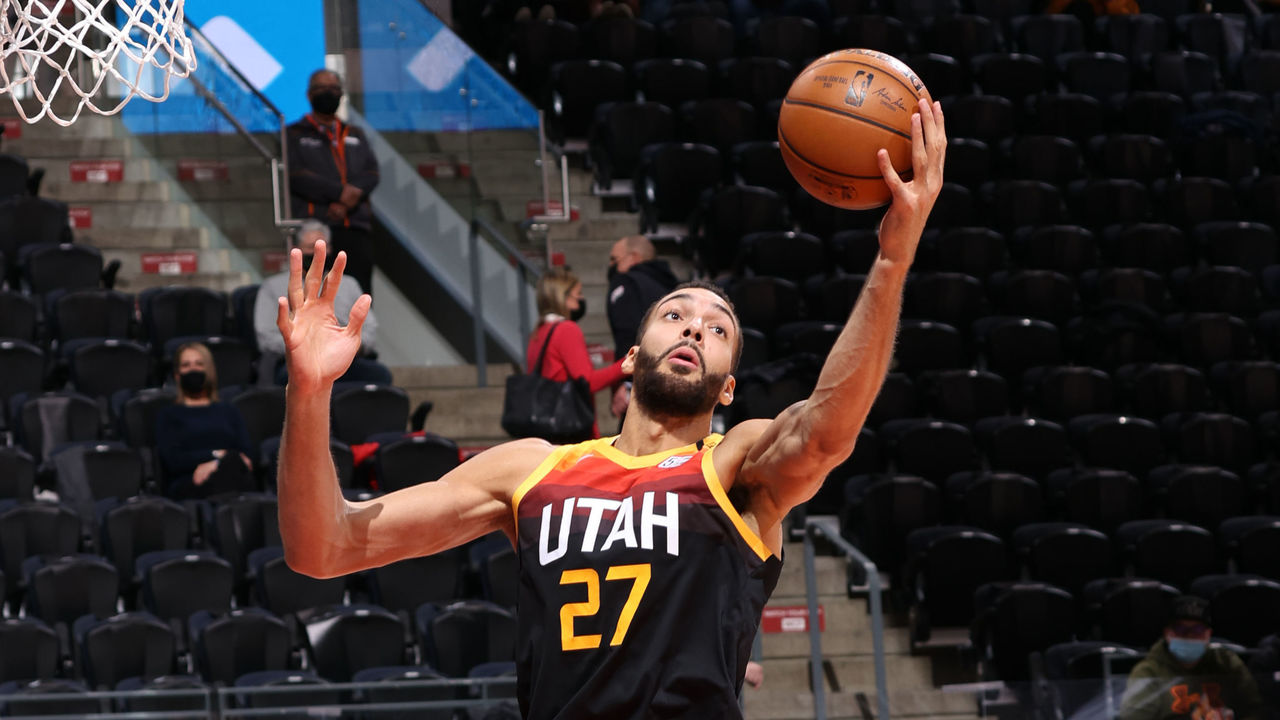 Best: The Jazz (14-3) had to win all of those games somewhere, right? After a pair of outright losses to start the campaign, Utah has won 15 straight at home, outscoring opponents by 13 points per game with 14 double-digit wins. The club's first game out of the break is at home against Houston.
2) Boston Celtics (11-6)
T-3) Golden State Warriors (11-7)
T-3) New York Knicks (11-7)
T-3) Philadelphia 76ers (11-7-1)
T-3) Phoenix Suns (11-7)
Worst: Once again, the worst bet overall is also the worst bet at home. The Rockets (3-12) have covered just once in nine home games since trading away James Harden, who led the Nets to an 18-point win in his return to Houston on Wednesday.
2) Sacramento Kings (6-14)
3) Indiana Pacers (6-12)
4) Dallas Mavericks (6-11)
T-5) Denver Nuggets (6-10)
T-5) Toronto Raptors (6-10)
ATS on the road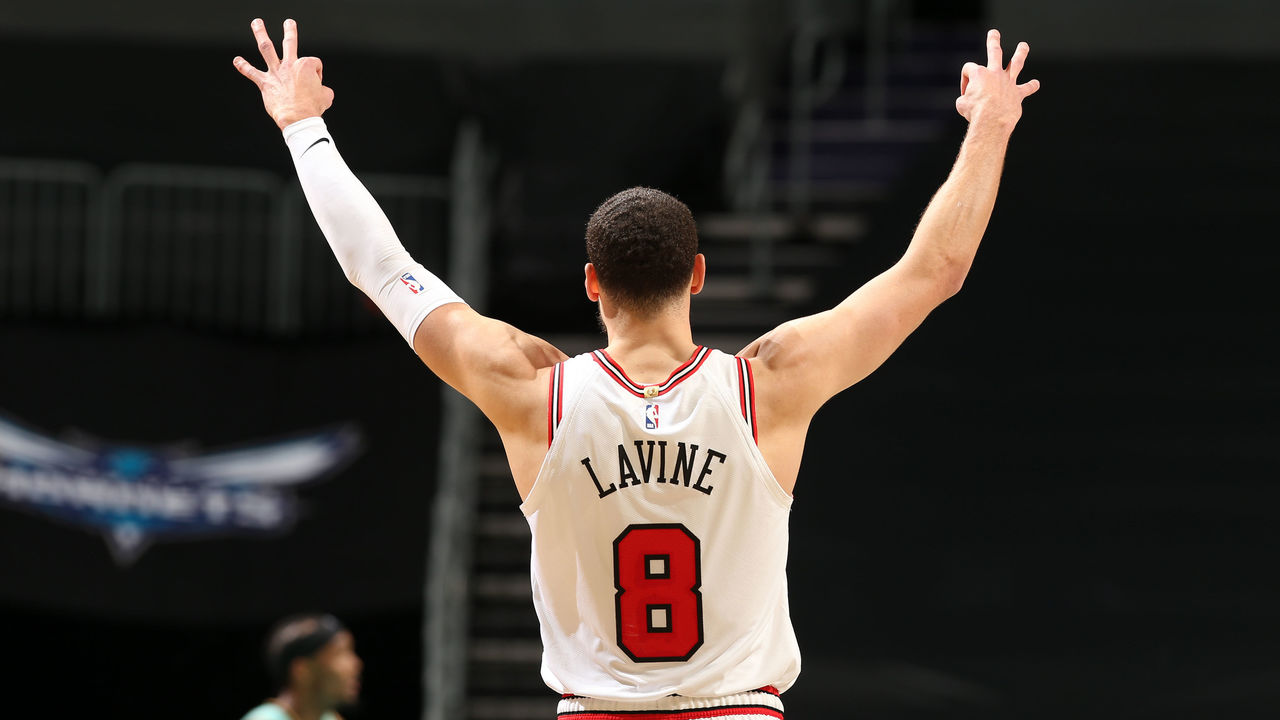 Best: There's no place like the road for the Bulls (13-3), who have covered five straight away from home and have beat the number by an average of 9.6 points in their last 13 road games. Chicago opens the second half with a five-game homestand before traveling to face the Nuggets on March 19.
2) Phoenix Suns (12-5)
3) San Antonio Spurs (9-4)
4) Oklahoma City Thunder (13-6)
5) Portland Trail Blazers (12-6)
Worst: A year after boasting the league's best ATS road record, the Celtics (6-13) have been a mess away from home this season, losing 12 of 19 outright and entering the All-Star break on a six-game skid. Only six teams have a worse SU record in road games than Boston, which heads to Brooklyn in its first game out of the break.
T-2) Milwaukee Bucks (6-11)
T-2) Philadelphia 76ers (6-11)
T-4) Golden State Warriors (7-12)
T-4) Minnesota Timberwolves (7-12)
ATS as a favorite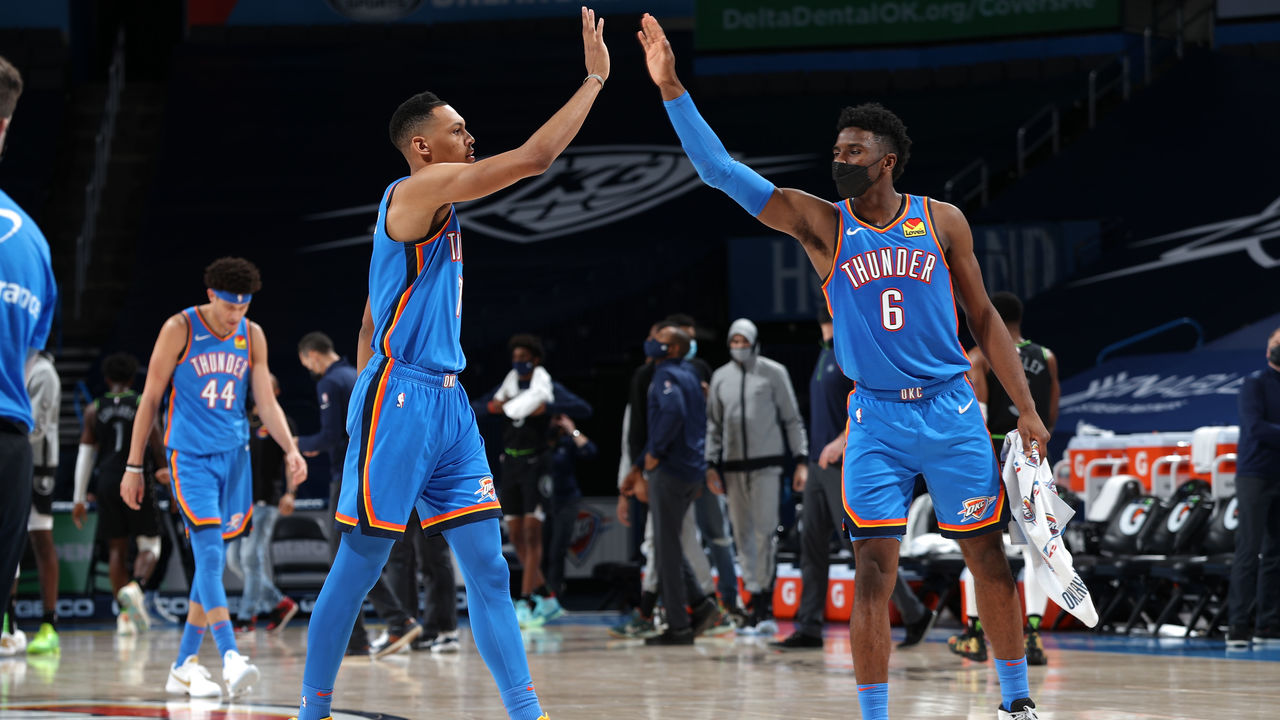 Best: Even though it's only happened three times this year, the Thunder (3-0) take care of business when they are favored. Oklahoma City has won its three chalk spots by a combined 21 points - all of them coming within the last month - while owning a .500 record as an underdog. It pays to know your spots.
2) Memphis Grizzlies (10-3)
3) Utah Jazz (23-8)
4) New York Knicks (6-3)
5) Phoenix Suns (17-10)
Worst: The Pistons (0-2) have played spoiler as a live underdog, but they aren't worth backing as favorites. Detroit has lost eight of its last nine games ATS when giving points, dropping seven of them outright with a -2.2 scoring margin in that stretch.
T-2) Sacramento Kings (2-6)
T-2) Cleveland Cavaliers (1-3)
4) Washington Wizards (2-5)
5) New Orleans Pelicans (6-11-1)
ATS as an underdog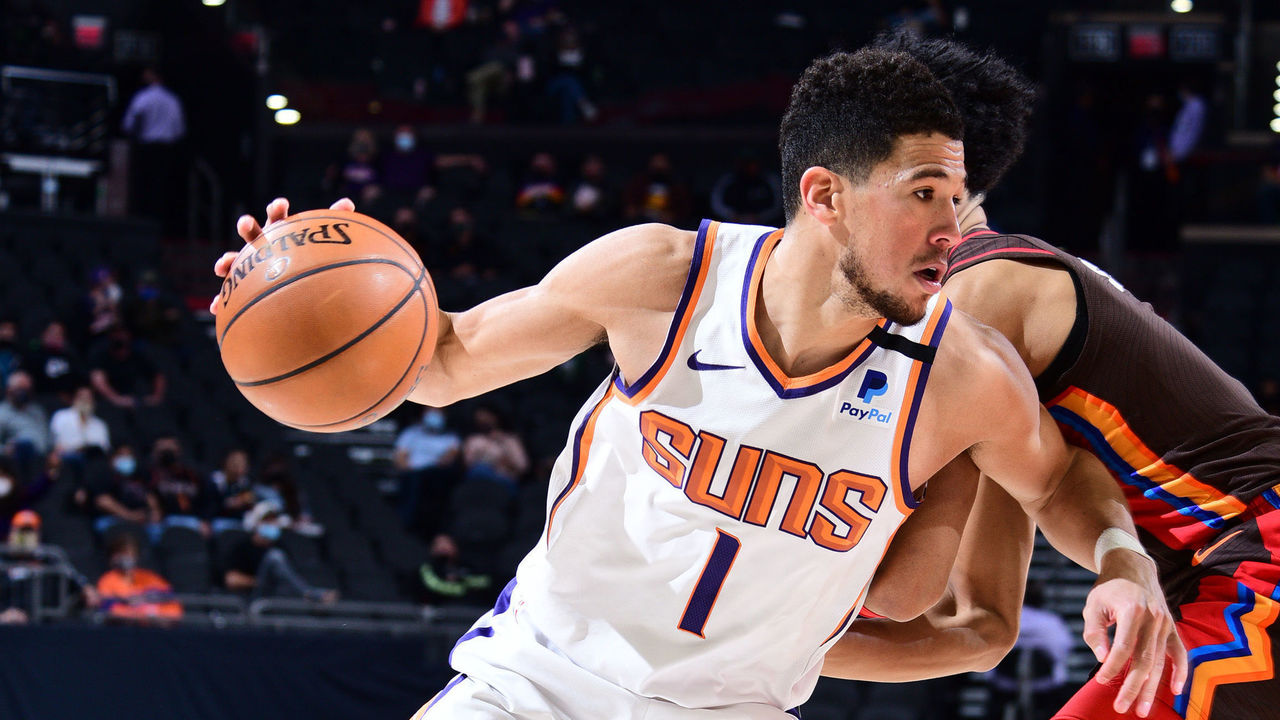 Best: Good luck grabbing the Suns (6-2) as underdogs in the second half after how well they performed in that spot over the first half. Tuesday's 10-point win over the Lakers (-1.5) was the first time Phoenix was a 'dog since Feb. 10 and only the fourth time since early January.
T-2) Chicago Bulls (16-8)
T-2) Los Angeles Lakers (2-1)
4) Portland Trail Blazers (10-6)
5) Washington Wizards (16-11)
Worst: Technically, the Bucks (0-1) are the NBA's "worst" team as an underdog, but the Pacers (4-10) have been simply dreadful when catching points. Indiana has lost nine straight as an underdog since Jan. 17, punctuated by Thursday's 10-point loss to the short-handed Nuggets.
2) Los Angeles Clippers (1-4)
3) Indiana Pacers (4-10)
4) Houston Rockets (6-13)
T-5) Denver Nuggets (3-6)
T-5) Philadelphia 76ers (2-4-1)
ATS on zero days' rest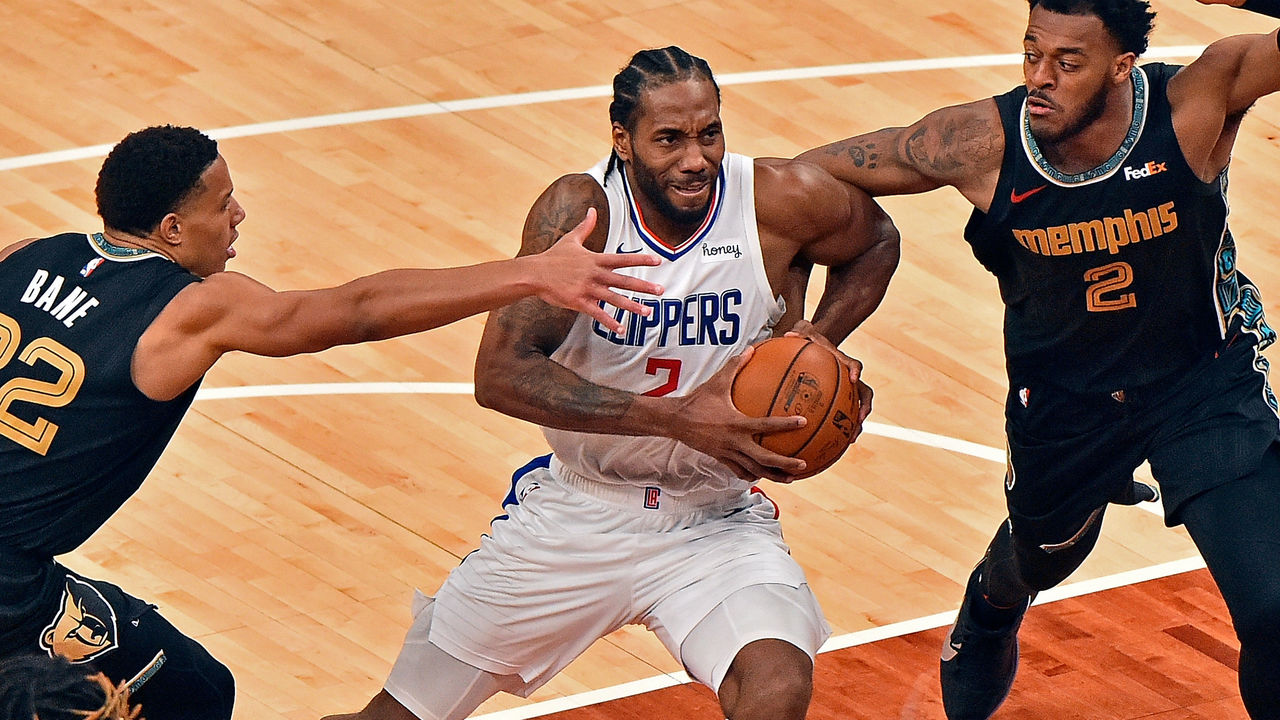 Best: Who saw this one coming? The Clippers - who are easily the team most associated with "load management" - have been automatic on short rest, boasting a 6-0 record and outscoring opponents by 17.5 points in those six wins. Having Kawhi Leonard and Paul George play in five of those victories helps, which may not be the case in the second half.
2) Utah Jazz (5-1)
T-3) Phoenix Suns (6-2)
T-3) Miami Heat (3-1)
T-5) Chicago Bulls (5-2)
T-5) Detroit Pistons (5-2-1)
Worst: The 76ers (0-5) can't seem to find their footing on the second night of a back-to-back. Philadelphia has lost three of those five games outright despite being favored in all five, and the club is scheduled for nine more back-to-backs this season - including one immediately after the break.
2) Atlanta Hawks (2-5)
T-3) Dallas Mavericks (2-4)
T-3) New Orleans Pelicans (2-4)
T-5) Minnesota Timberwolves (3-5)
T-5) Oklahoma City Thunder (3-5)
Over/under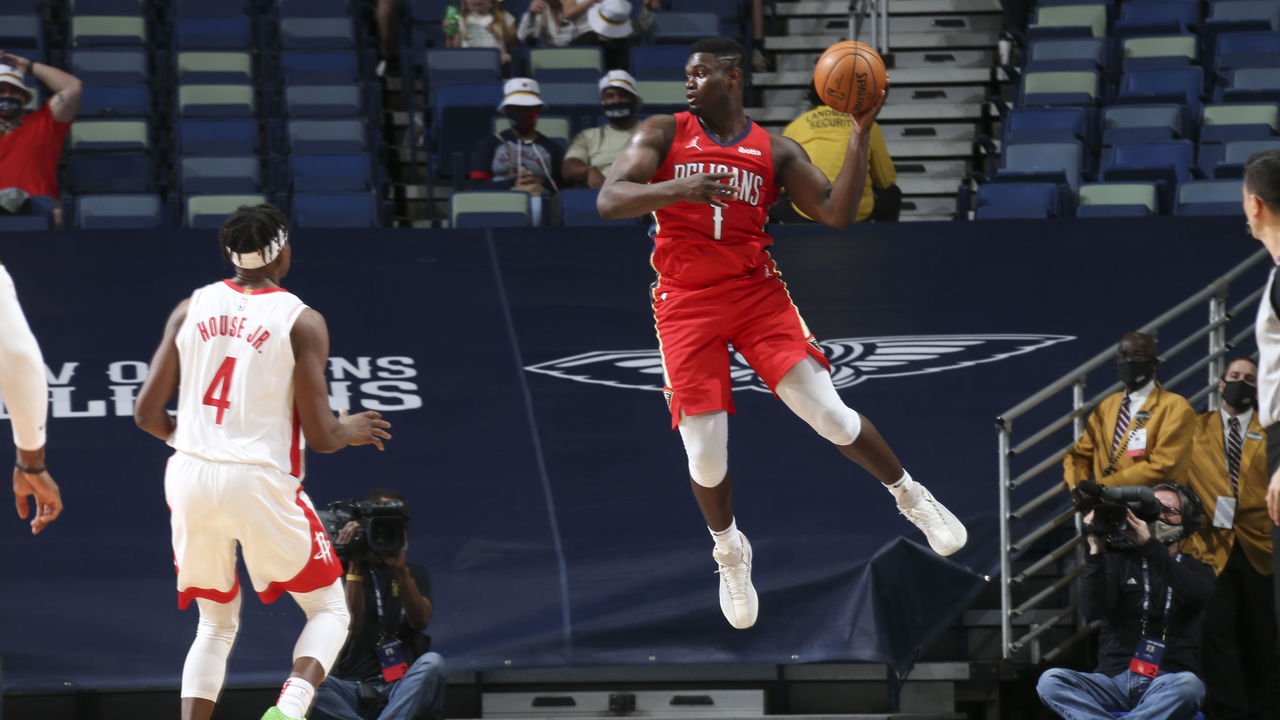 Over: Lost in the frenzy of the Jazz's ATS run is the Pelicans' (25-9-2) ridiculous scoring stretch, and they are on pace for the best over record by any team in at least 25 years. New Orleans had gone 16 straight games without an under until Thursday, fueled by the NBA's best offense and second-worst defense over that stretch.
2) Sacramento Kings (25-11)
3) Brooklyn Nets (24-12-1)
4) Indiana Pacers (20-13-2)
5) Milwaukee Bucks (21-14-1)
Under: The Knicks (25-12) are also on pace for a record-setting season thanks to a defensive revival in Tom Thibodeau's first year at the helm. New York has gone under in six of its last eight games and enters the break with the NBA's second-best defensive rating (108.1).
2) Los Angeles Lakers (22-13-1)
3) Oklahoma City Thunder (21-13-2)
4) Houston Rockets (20-14)
5) Golden State Warriors (21-16)
C Jackson Cowart is a betting writer for theScore. He's an award-winning journalist with stops at The Charlotte Observer, The San Diego Union-Tribune, The Times Herald-Record, and BetChicago. He's also a proud graduate of UNC-Chapel Hill, and his love of sweet tea is rivaled only by that of a juicy prop bet. Find him on Twitter @CJacksonCowart.