NBA Power Rankings: Jazz reach summit as Lakers slide
Katelyn Mulcahy / Getty Images Sport / Getty
The NBA Power Rankings are selected by a panel of theScore's basketball editors.
This week, we're assessing where things stand heading into the All-Star weekend.
1. Utah Jazz (27-7)
Previous rank: 2
The Jazz have far and away been the best team in basketball this season. They rank third in both offensive and defensive ratings and have lost just three times in their last 26 games.
2. Brooklyn Nets (22-13)
Previous rank: 6
Don't look now, but the Nets are 8-2 in their last 10 outings. Almost all of that came with Kevin Durant sidelined due to a wonky hamstring.
3. Los Angeles Clippers (24-12)
Previous rank: 5
Midway through the season and with no premium point guard on the roster, Kawhi Leonard and Paul George are hitting career highs in assists for a Clippers team boasting the league's fourth-best offensive rating (116.7).
4. Los Angeles Lakers (24-11)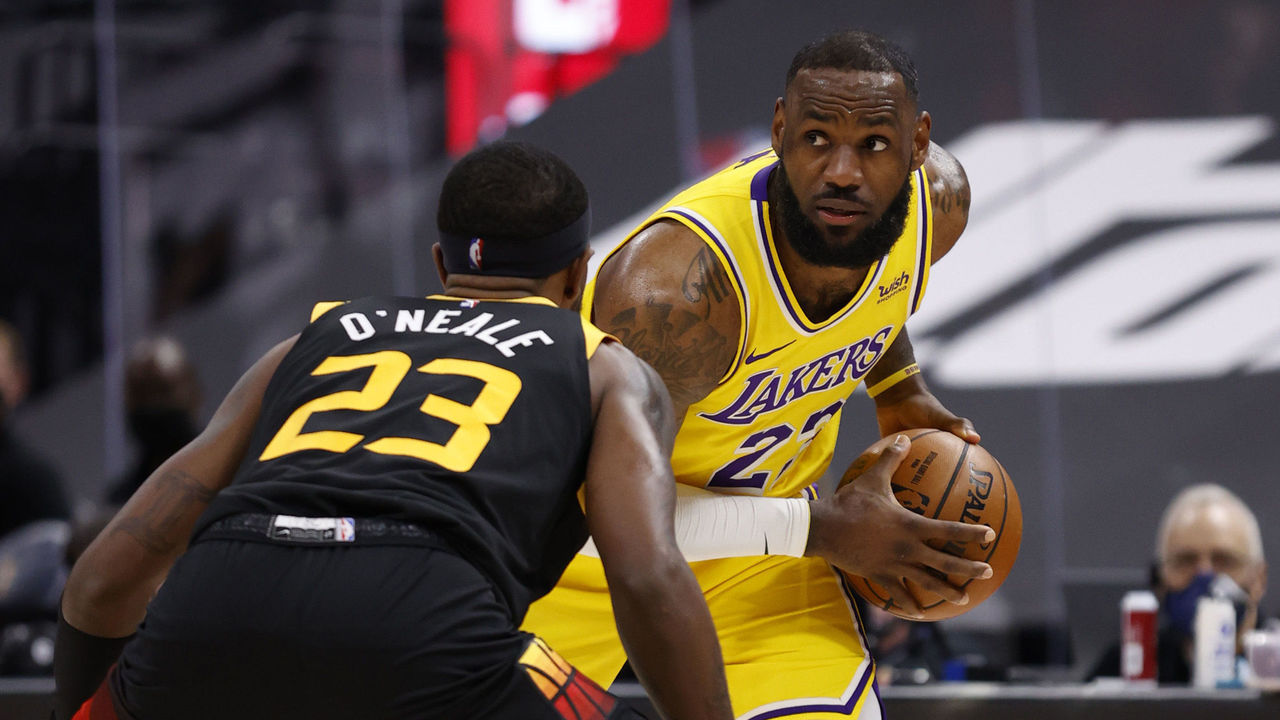 Previous rank: 1
The Lakers have gone 3-4 during Anthony Davis' prolonged absence, and a typically solid defense has fallen off without the big man anchoring the paint.
5. Milwaukee Bucks (21-13)
Previous rank: 3
The Bucks needed Jrue Holiday back. Going into Sunday, the squad was 6.2 points per 100 possessions better with the two-time All-Defensive team member on the floor.
6. Philadelphia 76ers (22-12)
Previous rank: 4
Joel Embiid can't be stopped on the offensive end this season. The MVP candidate is producing an eye-popping 51/41/85 shooting line while averaging a career-best 30 points per game for the Sixers.
7. Phoenix Suns (22-11)
Previous rank: 7
The offseason addition of Chris Paul undoubtedly lifted the Suns to another level, but their improved defense has also been a key component in the club's rise up the standings.
8. Denver Nuggets (18-15)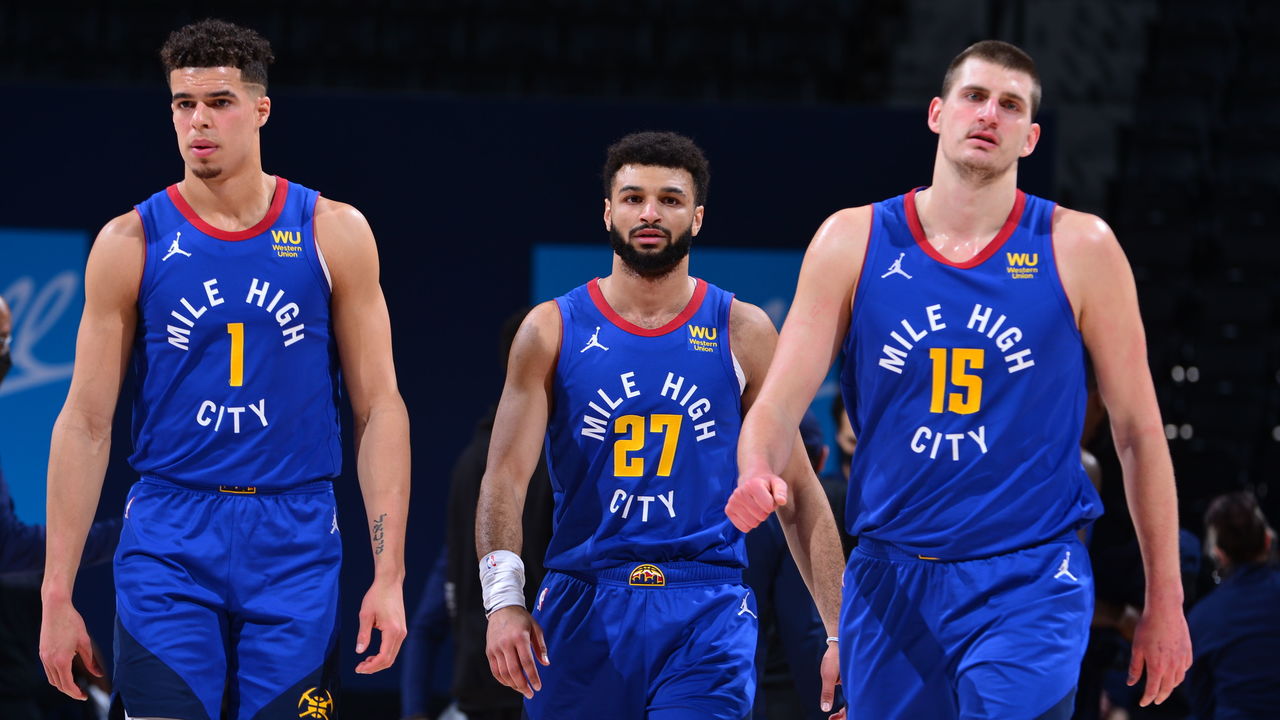 Previous rank: 8
The Nuggets' record would put them fourth in the Eastern Conference. Instead, they're hanging onto the West's eighth seed by a thread. Since Feb. 7, they own the league's fourth-best net rating.
9. Golden State Warriors (19-16)
Previous rank: 10
When not getting ejected - be it rightfully or wrongfully - Draymond Green has been an elite facilitator for the Warriors. Green averaged 10.6 assists per contest in February, including a career-high 19 dimes against the Hornets last Friday.
10. Toronto Raptors (17-17)
Previous rank: 13
Despite a worrisome 2-8 start, the Raptors now find themselves back at .500 and tied for fifth in the East. Fred VanVleet has played at an All-Star level, averaging a career-high 20.1 points per game.
11. Portland Trail Blazers (18-14)
Previous rank: 12
Even without CJ McCollum, Jusuf Nurkic, and Zach Collins available, Damian Lillard kept the Trail Blazers in playoff contention. He's once again putting together an MVP-caliber campaign, averaging 29.8 points and eight assists.
12. San Antonio Spurs (17-12)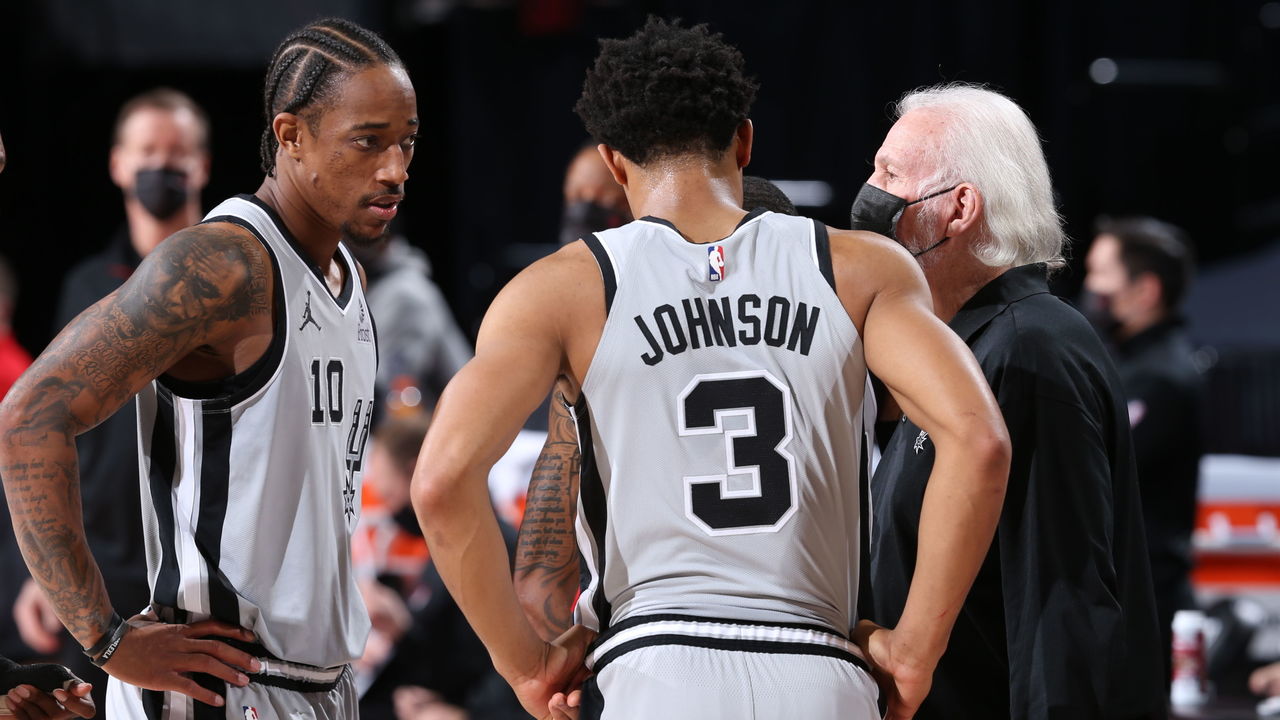 Previous rank: 11
Keldon Johnson - the often forgotten piece from the Kawhi Leonard trade - has developed into a solid starter, ranking third on the Spurs in scoring and rebounding.
13. Boston Celtics (17-17)
Previous rank: 9
The Celtics' individual scoring talent belies a very clogged offense. Their 54.4% assist percentage is tied for second to last in the NBA, while their measly two secondary dimes per game are tied for dead last. Time to get the ball moving.
14. Miami Heat (17-17)
Previous rank: 17
The Heat overturned a dreadful start to the campaign with a six-game winning streak that included an impressive result against the Jazz. A frontcourt upgrade to play alongside Bam Adebayo remains a glaring need.
15. Indiana Pacers (15-17)
Previous rank: 14
Domantas Sabonis deserves more recognition for his all-around game. The Pacers big man is one of only four players averaging at least 20 points, 10 rebounds, and five assists this season.
16. Dallas Mavericks (16-16)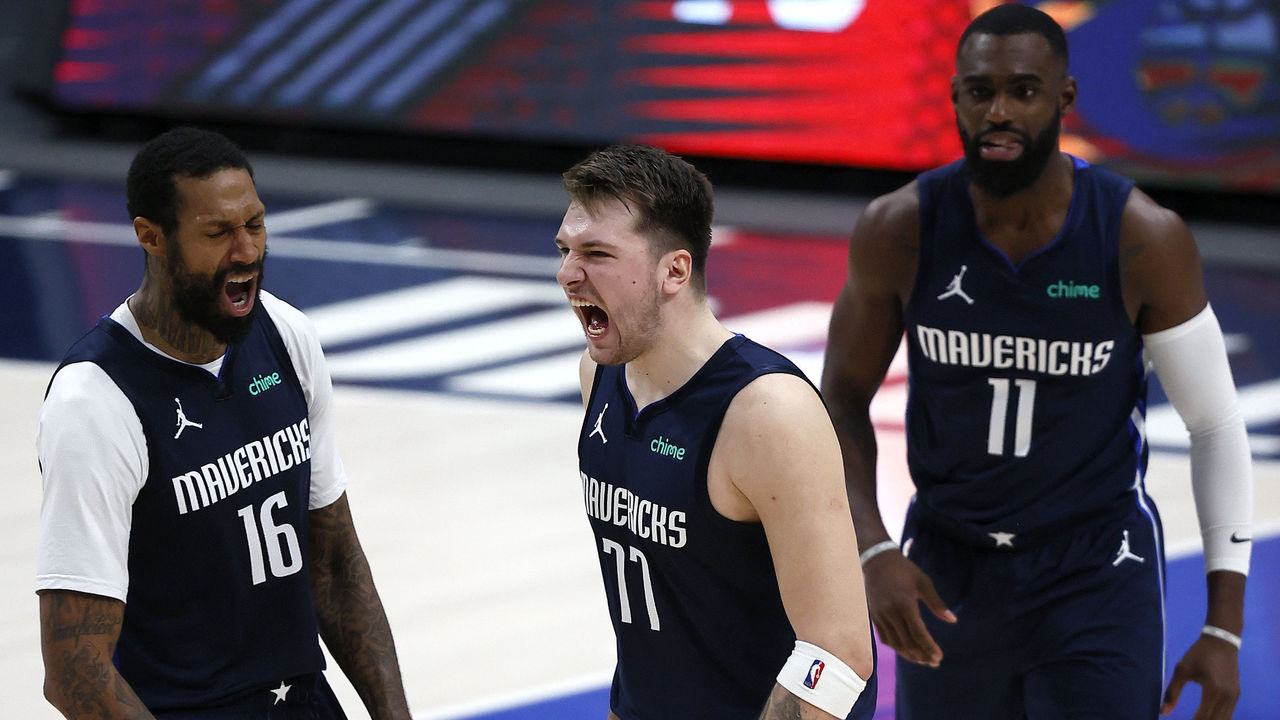 Previous rank: 15
The Mavs looked a bit more like last year's squad in February, ranking fifth in offensive rating for the month. Defensive lapses remain, though Saturday's disciplined road win over the Nets showed glimmers of hope.
17. New York Knicks (18-17)
Previous rank: 23
The Knicks don't have many wins over great opponents, but beating up on the East's cellar-dwellers is what good teams are supposed to do. Tom Thibodeau and Julius Randle and Co. have earned respect for their solid first half.
18. Memphis Grizzlies (15-15)
Previous rank: 16
The Grizzlies continue to excel in two departments under coach Taylor Jenkins: disruption and distribution. Led by Ja Morant, Memphis tops the league in steals per game (9.9) and is second in assists (27.2).
19. Chicago Bulls (15-17)
Previous rank: 24
The Bulls have gone 11-9 since a rough 4-8 start. It's been a high-wire act. The team plays fast and loose with the ball, but that's somehow translated to the fifth-best effective field goal rate in the league.
20. Charlotte Hornets (15-17)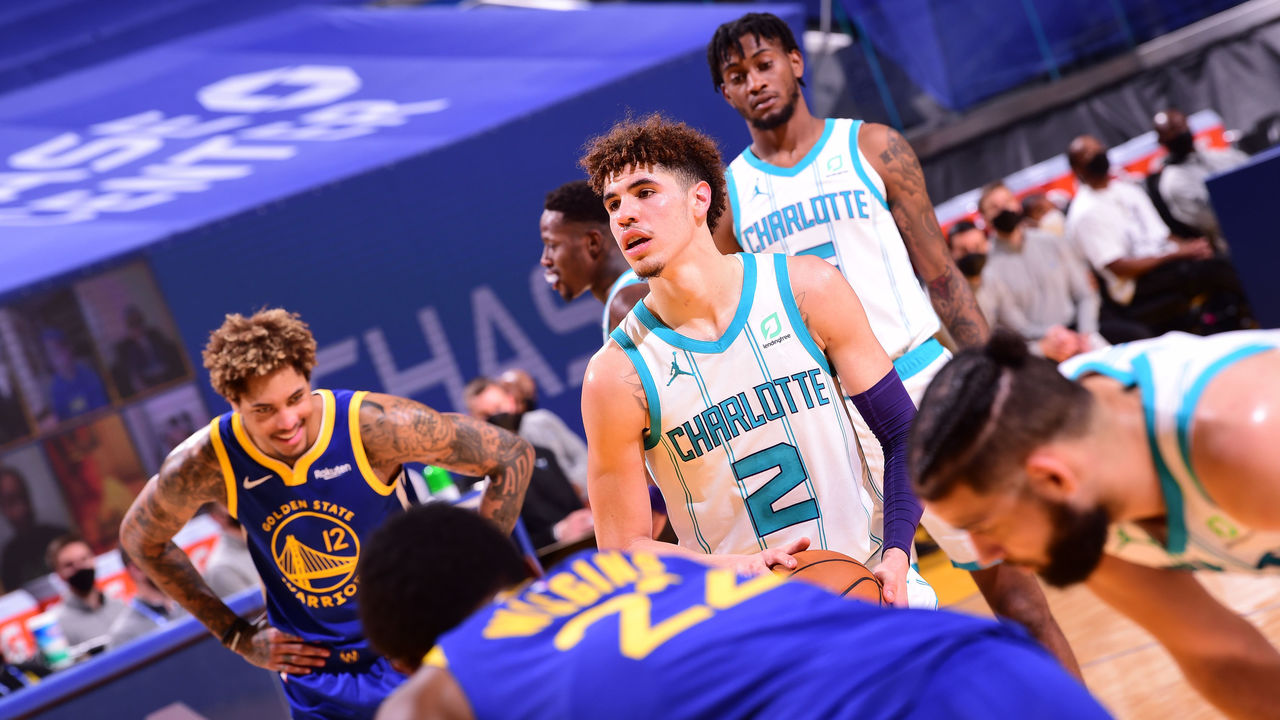 Previous rank: 21
LaMelo Ball's strong play has put Charlotte in the hunt for a playoff spot. The budding Hornets star surprised many with his efficient outside stroke and hustle on the defensive end.
21. Atlanta Hawks (14-20)
Previous rank: 18
The Hawks are trending in the wrong direction heading into the All-Star break. Sunday's defeat to the Heat marks the eighth loss in 11 outings, and the team's net rating finally dipped below zero.
22. New Orleans Pelicans (14-19)
Previous rank: 22
Zion Williamson came alive after a bit of a slow start. The second-year forward has been unstoppable in the paint for the Pelicans and is developing into a weapon as the ball-handler in pick-and-rolls.
23. Washington Wizards (13-19)
Previous rank: 29
A month removed from their COVID-19 shutdown, the Wizards are showing plenty of positive signs. Bradley Beal gives them a puncher's chance versus any team - hence recent wins over the Lakers, Celtics, and Nuggets.
24. Oklahoma City Thunder (14-20)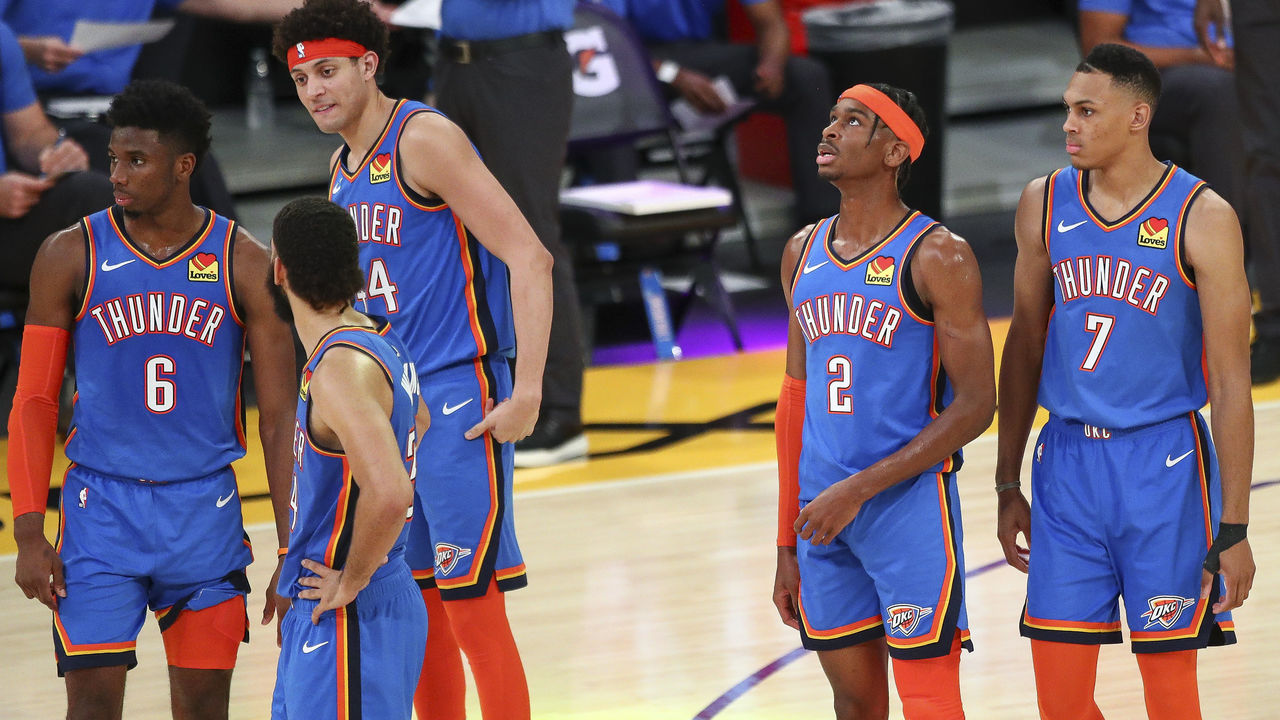 Previous rank: 26
The Thunder remain likable: They rank near the basement in point differential and offensive rating but possess a top-15 defense. Chalk that up to endless reserves of effort and endeavor from a young core.
25. Orlando Magic (13-21)
Previous rank: 27
Bad news first: Injuries in the backcourt mean the Magic are one absentee away from starting a contest winner at point guard. Also, they have the hardest remaining schedule. Now, the good news: ...
26. Houston Rockets (11-21)
Previous rank: 19
Houston, we have several problems, not the least of which is Christian Wood's ankle injury. The Rockets are on a 0-11 slide without Wood, dropping seven of those decisions by double-digit margins.
27. Sacramento Kings (13-20)
Previous rank: 20
Sacramento's season is quickly spiraling after 10 losses in its past 11 games. Fortunately, rookie Tyrese Haliburton looks like he's the real deal as he continues to shoot the lights out.
28. Detroit Pistons (9-25)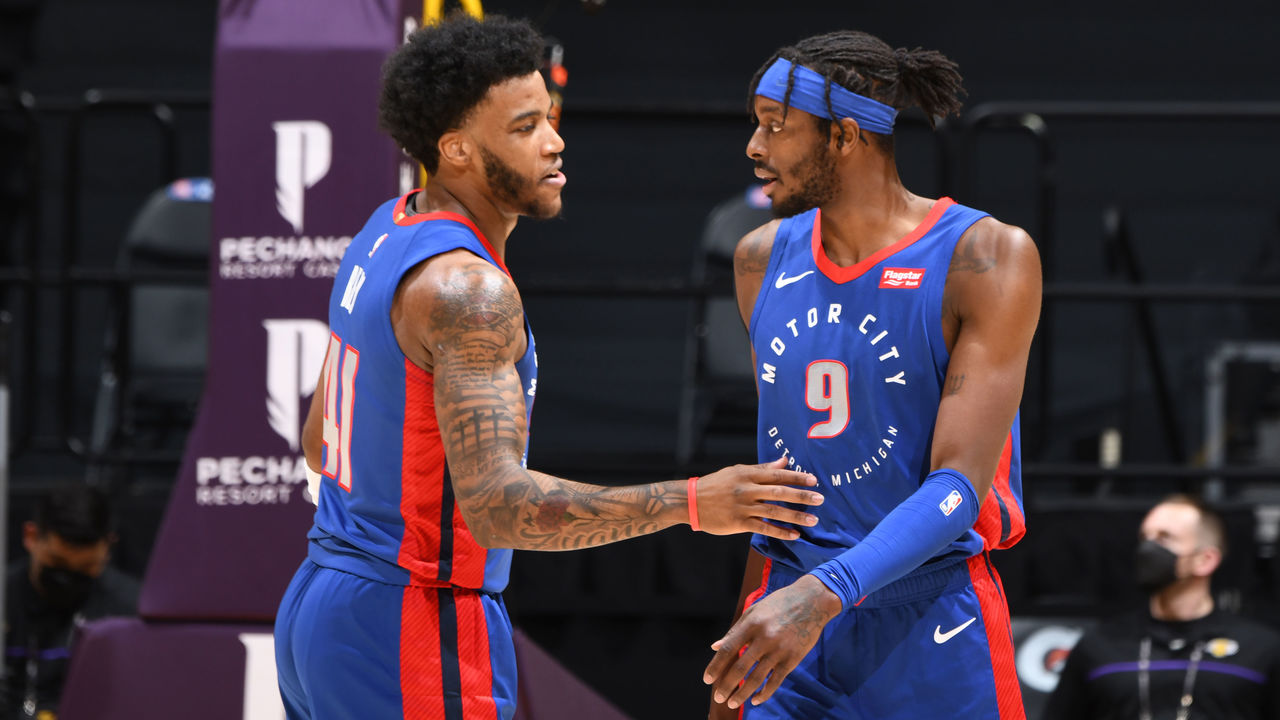 Previous rank: 28
The Pistons' East-worst record doesn't quite align with their 25th-ranked net rating. With several wins and overtime duels over quality teams, this might be the least dispiriting tank job the NBA has ever seen.
29. Cleveland Cavaliers (13-21)
Previous rank: 25
While the Cavs regressed after a hot start, Collin Sexton continues to hum along as a consistent No. 1 option. The Alabama product has scored at least 20 points in eight straight games.
30. Minnesota Timberwolves (7-28)
Previous rank: 30
Minnesota lacked an identity throughout Ryan Saunders' three-season tenure as head coach. Chris Finch will have his work cut out for him as he attempts to steer the league-worst T-Wolves in the right direction.