Every week, theScore offers a fantasy basketball column detailing a handful of moves you should make. This edition focuses on Week 11. Roster percentages and position eligibility are courtesy of Yahoo.
Add Robert Williams
Team: Celtics
Position: C
Rostered: 42%
Williams is quickly gaining traction as a hot pickup. The athletic center has been a per-minute gem thanks in large part to his defensive stats, as he's averaging 1.4 blocks and one steal in just 15.7 minutes per game. His per-36 numbers paint a clearer picture of how dominant Williams could be with more opportunity:
| PTS | REB | AST | STL | BLK |
| --- | --- | --- | --- | --- |
| 15.1 | 13.2 | 2.2 | 2.2 | 3.1 |
Celtics head coach Brad Stevens has indicated he'll ramp up Williams' minutes as the season progresses, which is encouraging for managers who can afford to exercise some patience. There will be some growing pains along the way, but Williams' upside will be significant as his playing time increases.
Sell high on Mason Plumlee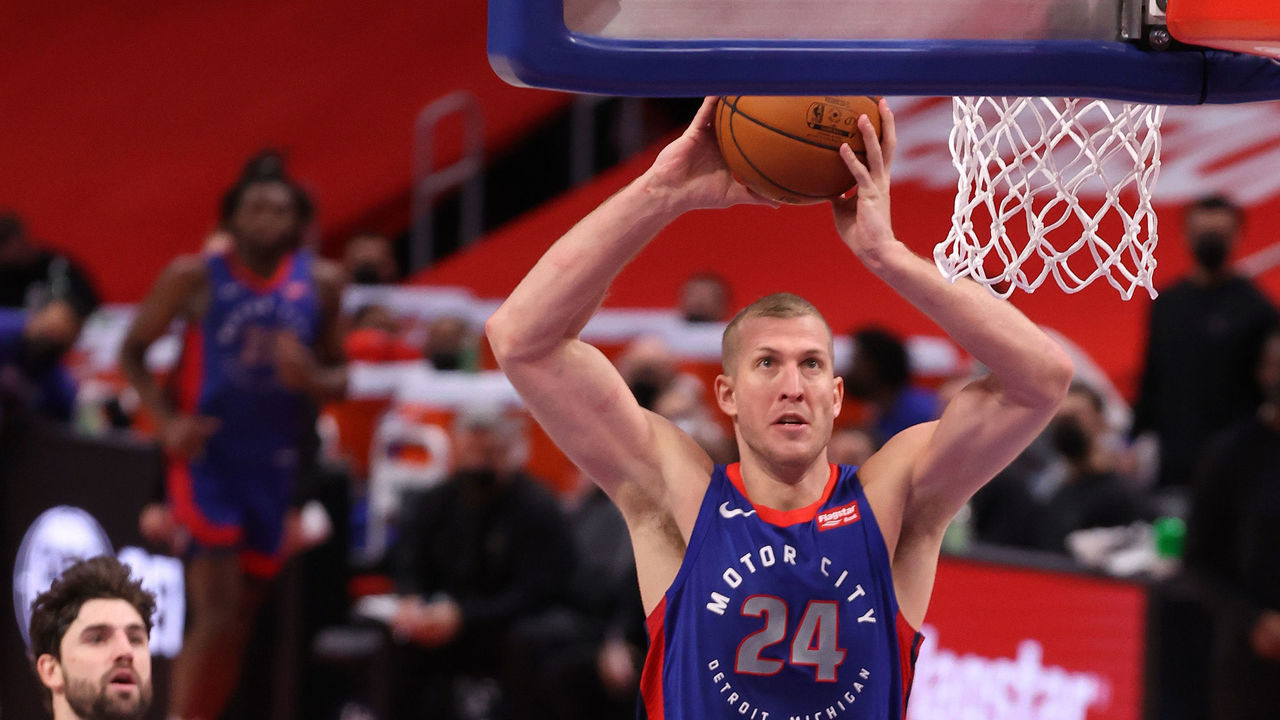 Team: Pistons
Position: PF/C
Rostered: 75%
After occupying a bench role for the majority of his three-plus seasons with the Nuggets, Plumlee has taken full advantage of a starting role with the Pistons. The 30-year-old has been a late-round steal for fantasy managers thus far, averaging 10.3 points, a career-high nine rebounds, 3.6 assists, 0.8 steals, and 0.8 blocks in 28.3 minutes per game. He's also shooting 61.4% from the field and knocking down a career-best 69% of his free-throw attempts.
Plumlee's hot start should help him garner significant trade interest from fantasy managers in need of center depth. But with Detroit in a rebuilding stage, the team will likely want to test out its younger players - including promising big man Isaiah Stewart - in the season's second half. That means Plumlee's minutes could be trending downward by the time fantasy playoffs roll around.
Drop Hassan Whiteside
Team: Kings
Position: C
Rostered: 60%
Whiteside dominated with per-game averages of 15.5 points, 13.5 rebounds, and a league-leading 2.9 blocks for the Trail Blazers last season. This year has been a different story, however, with the veteran center averaging 14.6 minutes per game with the Kings as part of a crowded frontcourt that also features Richaun Holmes and Marvin Bagley; Whiteside has arguably been the biggest fantasy letdown of the season due to Sacramento's reluctance to give him consistent playing time.
If you haven't moved on from the veteran center yet, now is the time - especially with him on the shelf due to health and safety protocols. Whiteside's fantasy impact could improve if the Kings buy him out and allow him to sign with a contender later this season. But until then, there's no reason he should remain rostered in 60% of leagues.
Add Derrick Jones Jr.
Team: Trail Blazers
Position: SG/SF
Rostered: 36%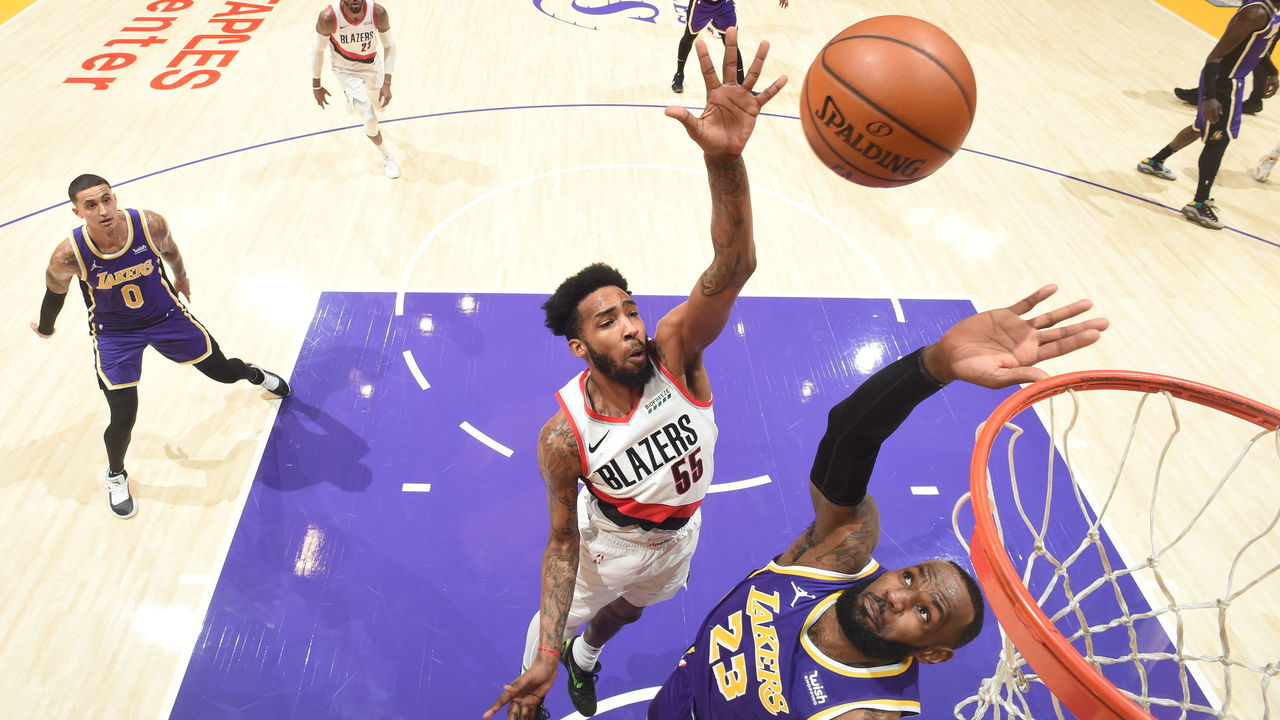 Jones is one of the most popular waiver-wire additions right now thanks to his well-rounded game that caters to both points and category leagues. The Trail Blazers wing has recorded at least two blocks in six of his last seven games, adding double-digit point totals in five of those contests.
With Portland shorthanded due to injuries until after the All-Star break, "Airplane Mode" makes sense as a short-term hold until his hot streak runs its course.
Monitor Jakob Poeltl
Team: Spurs
Position: C
Rostered: 49%
LaMarcus Aldridge's hip injury opened up more playing time for Poeltl in February, and the Spurs center took advantage. He averaged 8.9 points and 9.3 rebounds in 28.7 minutes per game across nine contests while providing solid defensive contributions. Poeltl blocked multiple shots in eight of his nine games last month and should provide similar value so long as he continues getting enough run in the rotation.
Considering the lack of center depth out there, Poeltl could be worth taking a flier on.