The Timberwolves need a lot more help than swapping head coaches
Jordan Johnson / NBA / Getty Images
When Chris Finch was named the Minnesota Timberwolves' new head coach Monday, the basketball journeyman became the third man to hold the position in under 26 months.
That type of coaching turnover is indicative of the overall turmoil and futility that have plagued the Timberwolves. Still, there are plenty of reasons for Minnesota fans to be excited about Finch's arrival.
Finch won't be coaching a team nearly as competent as the Raptors team he's leaving, and won't have the head start Nick Nurse had in his first season as an NBA head coach, but Finch should bring outside-the-box thinking to a Wolves franchise seeking an identity on both ends of the court, and in desperate need of a leader who can raise the franchise's floor and ceiling.
Finch's long coaching journey, and the reputation he's earned as one of the game's most creative offensive tacticians, is not unlike that of Nurse, the reigning NBA Coach of the Year.
The prospect of Finch getting to work with Karl-Anthony Towns, one of the most offensively gifted big men ever, should be fascinating, as Finch's work in Denver with a young Nikola Jokic is lauded in NBA circles.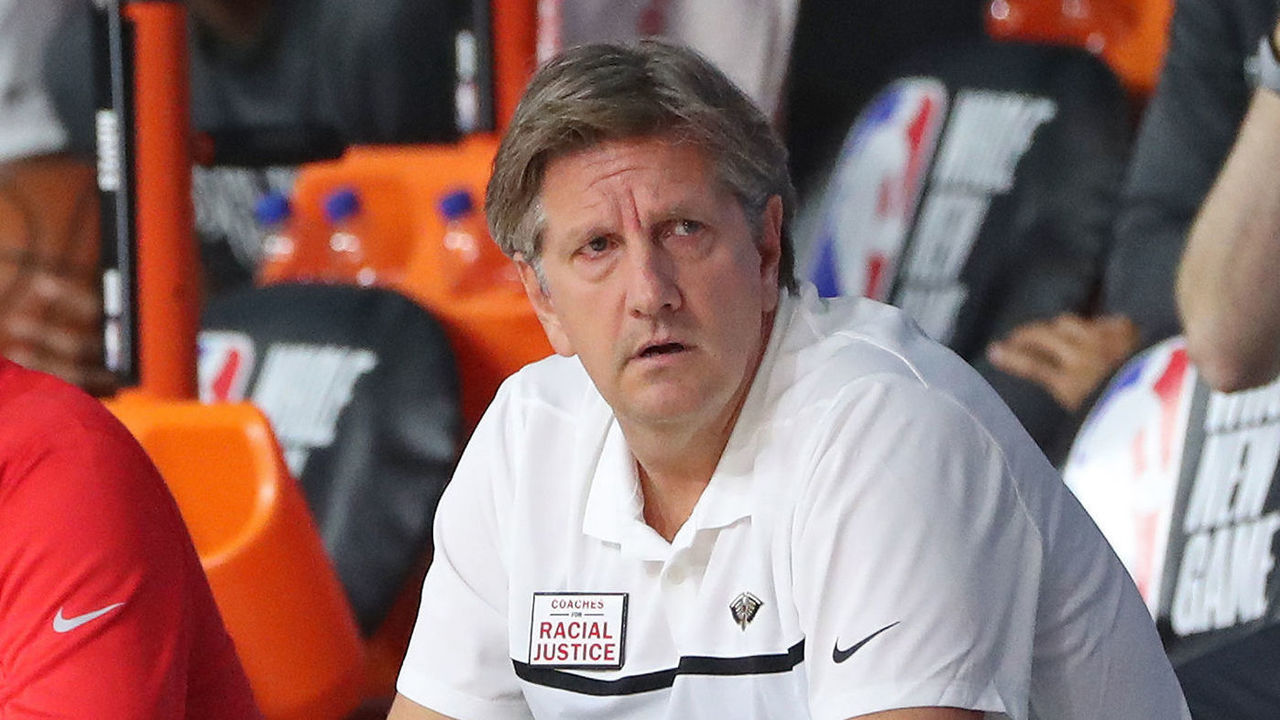 But there remain myriad reasons to be concerned about the Timberwolves.
Ryan Saunders was in over his head as an NBA head coach, but coaching is far from the lone issue in Minnesota. On paper, the Wolves profiled as a talented offensive team with almost no defensive capabilities, and they were always destined to be one of this season's worst squads. Throw in lengthy absences for both Towns and D'Angelo Russell, and it's hard to imagine any coach squeezing much more than seven wins in 31 games out of this team. If Saunders was fired due to the team's overall performance and record, it means the front office and ownership are out of touch with reality.
If general manager Gersson Rosas and owner Glen Taylor fired Saunders because of the team's process regardless of results, fair enough. Despite an abundance of offensive talent, Minnesota ranks 28th in offensive efficiency, and even with Towns on the court, the team's offensive rating (111.3) would rank 17th. But it still wouldn't explain the general shadiness of this move.
In a media scrum Monday, Nurse admitted the Raptors "had a pretty good idea" Toronto's Sunday night victory over Philadelphia would be Finch's last game with the team, adding that the process (between Finch, Toronto, and Minnesota) unfolded over about 36 hours.
If Timberwolves management knew its patience with Saunders had reached its limit, why not relieve him of his duties after Friday night's home loss to Nurse's Raptors, when Minnesota mustered only 81 points and was outscored 11-0 over the final 3:40? Why did Saunders travel with the team to start a four-game road trip, only to be fired on a Sunday night in New York?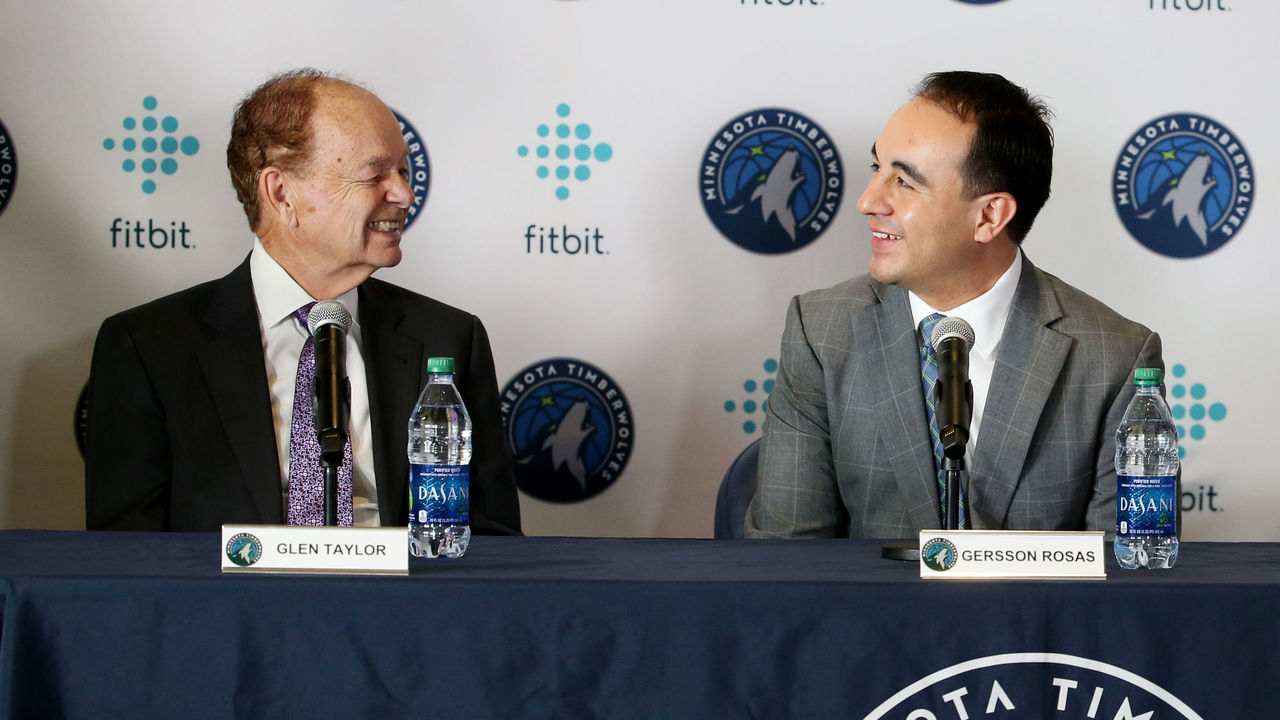 The decision to hire Finch also hints at a potential disconnect between Rosas and Taylor. Rosas has a history with Finch dating back to their time together in Houston, and Finch interviewed for Minnesota's top coaching job in 2019, after Saunders completed his interim duties replacing Tom Thibodeau for the second half of the 2018-19 season.
Given their history and how quickly Rosas moved to install Finch this weekend, it's likely that Finch was Rosas' top choice all along, and that it was Taylor who preferred giving Saunders a chance at the full-time gig. Otherwise, does it really make sense to replace Saunders with a coach deemed to be less qualified than Saunders a year and a half ago?
This theory also makes sense when you consider that Timberwolves assistant coach David Vanterpool didn't get a crack at the top job, at least on an interim basis. If Rosas truly chose Saunders over Finch in 2019, wouldn't it make more sense to move Vanterpool up the bench now, and undergo a more extensive search in the offseason? The last time a team named an assistant from another team its new head coach midseason was 2009 (Grizzlies, Lionel Hollins).
Minnesota's apparent lack of consideration for Vanterpool's candidacy rubbed some in the NBA the wrong way, given that he's a rising Black assistant who many see as a future head coach in the league.
If Rosas chose Saunders over Finch 21 months ago, then the way Minnesota's gone about the last 48 hours is shameful. If Rosas preferred Finch all along and was overruled by ownership, wasting nearly two years of precious development time for a young team, then I'm concerned whether Taylor will ever truly let Rosas and Finch build and mold the team the way they see fit.
In any event: Rosas, Finch, and the Wolves absolutely need to nail this.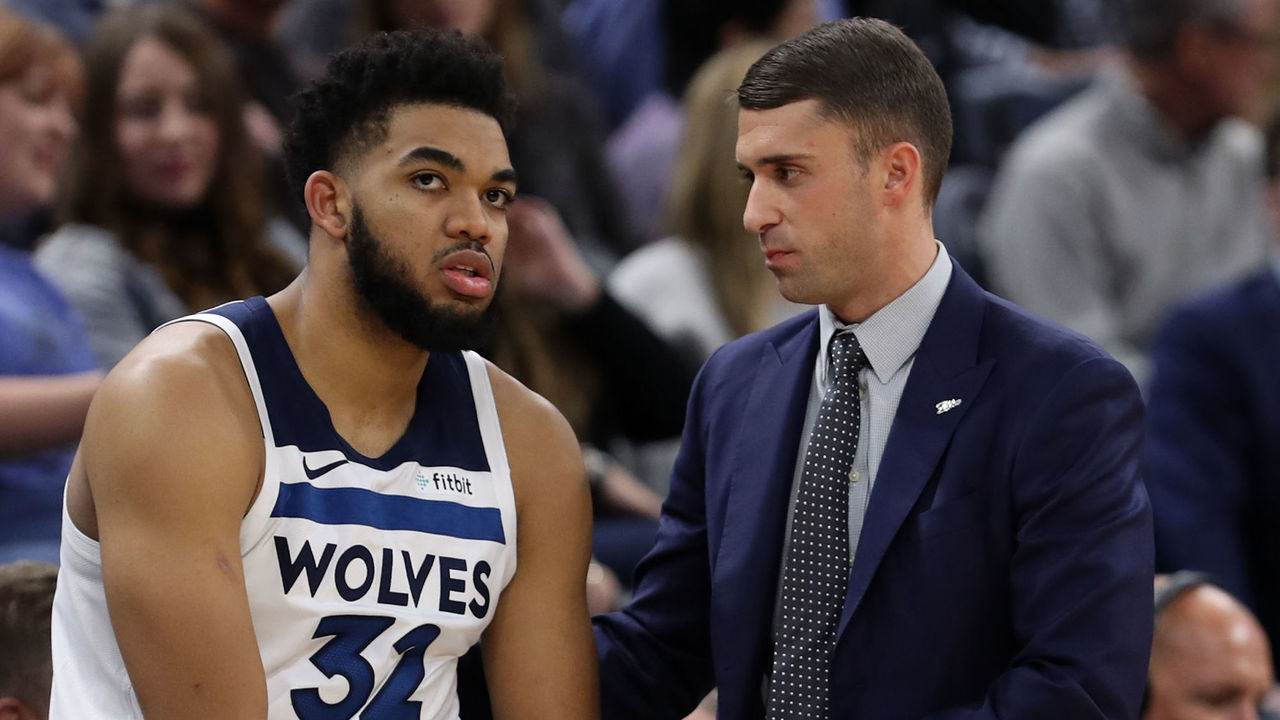 Minnesota's on track to miss the playoffs for the 16th time in 17 seasons, and owe Golden State a top-three protected pick this summer. And if the Wolves do manage to land a top-three pick, they'll then owe the Warriors an unprotected first-rounder next year. An already terrible team's margin for error to avoid outright catastrophe is razor thin.
The club's past seems daunting. The one time Minnesota made the postseason in the last 17 years was largely because of Jimmy Butler's on-court excellence and Thibodeau's coaching obsessiveness.
Butler was later traded after exposing some cold truths about the competitive spirit - or rather lack thereof - he saw in Towns and Andrew Wiggins. Wiggins was eventually dealt for Russell, but in order to dump Wiggins' bloated contract on the Warriors, Minnesota had to surrender that 2021 pick. Thibodeau was dismissed and replaced by Saunders, who two years later was fired after losing to an overachieving Knicks team coached by Thibodeau.
As presently constructed, the Timberwolves employ a ton of young talent, particularly on the offensive end. Towns, Russell, Malik Beasley, 2020 No. 1 pick Anthony Edwards, 2019 No. 6 pick Jarrett Culver, and Naz Reid are all under team control through at least 2023. Jaden McDaniels (another 2020 first-round pick) and perhaps even Josh Okogie provide the defensive upside Minnesota needs to start maximizing in order to balance its roster.
As talented as the Timberwolves are, they're also directionless, which is where the promise of Finch's ability could steady the ship.
After a short professional playing career in England, Finch earned plenty of head coaching experience through stops in the U.K., Germany, and Belgium, before returning to the U.S. to lead Rio Grande to a D-League championship in 2010. He's spent the last 10 years as an NBA assistant in Houston, Denver, New Orleans, and Toronto, often serving as associate head coach.
As Nurse's NBA success has shown, a unique, globetrotting coaching journey lends itself to a diverse, worldly playbook, and it makes sense that offensive creativity translates to defensive experimentation.
But just as coaching alone didn't get Minnesota into this mess, coaching alone won't steer the franchise out of it.
Taylor, or whoever owns the team in the future, will need to avoid meddling. Rosas needs to find more players who acknowledge the defensive end of the court exists. Towns himself needs to be held to a higher standard. Given the personal tragedy Towns has faced over the last year, basketball is understandably not top of mind, but the team's need for its star big man to be a more committed two-way player and a more forceful offensive one has been a story for some time now.
It's not that Finch isn't the right guy for the job. It's that from top to bottom, the Timberwolves don't deserve the benefit of the doubt.
Joseph Casciaro is theScore's senior basketball writer
Comments
✕
The Timberwolves need a lot more help than swapping head coaches
  Got something to say? Leave a comment below!