L2M confirms Hayward had possession prior to Green ejection
Jared C. Tilton / Getty Images Sport / Getty
The NBA's last-two-minute report confirmed the Charlotte Hornets were correctly awarded a timeout with under 15 seconds left in Saturday's 102-100 win over the Golden State Warriors.
The report ruled Gordon Hayward had full possession following a jump ball as his teammates called timeout. It also confirmed a correct no-call when the Warriors' Draymond Green and Andrew Wiggins made "incidental contact" with Hayward as he fell to the floor.
Replays indicated PJ Washington signaling for a timeout while Hayward appeared to have possession.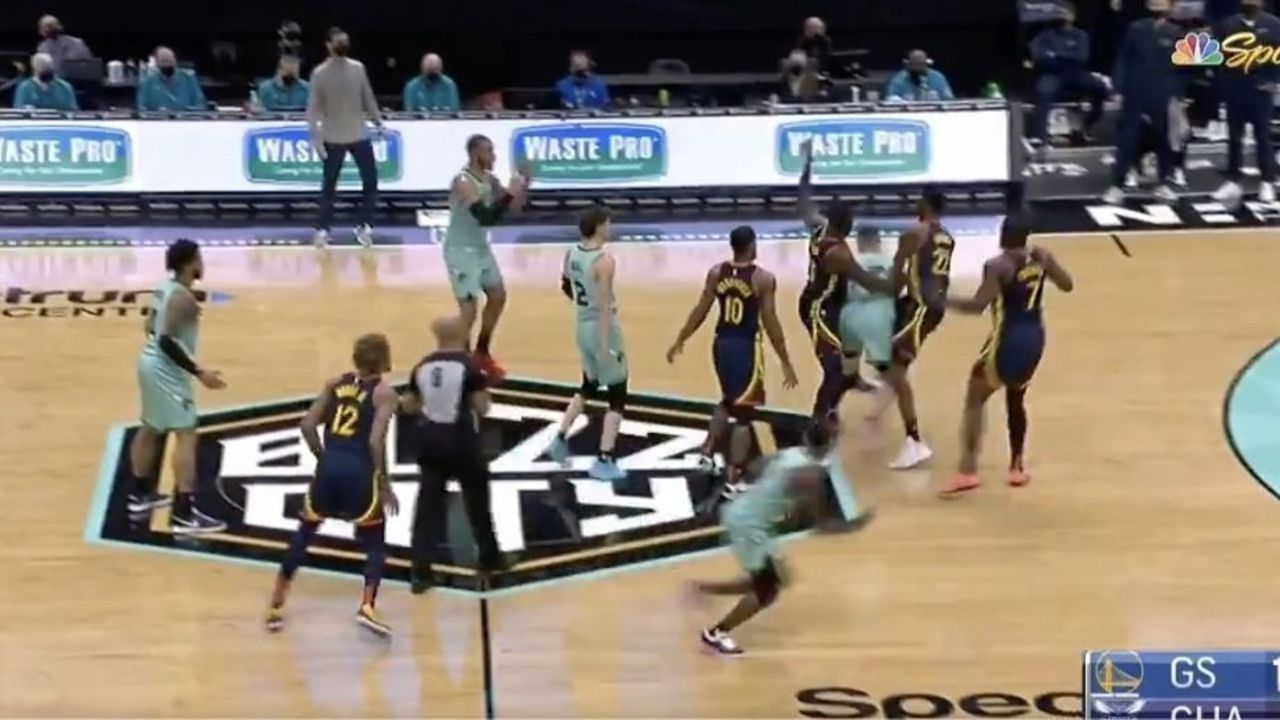 There would've been another jump ball had Hayward not established possession. Instead, Green earned two technical fouls after protesting the call, leading to game-tying free-throws and Terry Rozier's game-winning jumper.
While Warriors coach Steve Kerr didn't agree with the call postgame, he held Green responsible for his reaction.
"Draymond can't do that," Kerr said. "He knows that. He made a terrible mistake getting T'd up and giving them a chance to shoot two free throws and tie the game."
Comments
✕
L2M confirms Hayward had possession prior to Green ejection
  Got something to say? Leave a comment below!