The chances of actually seeing an in-person All-Star event during this pandemic-altered NBA season are slim to none, especially considering 2021 host Indianapolis will now host All-Star Weekend in 2024 instead.
Still, it's inevitable that players will still be selected. Did you think the NBA and its broadcast partners will pass up the opportunity to unveil the final rosters during a prime-time TV special?
Typically, fan voting determines 50% of the weighting toward All-Star starters, with balloting by players and media members comprising the other half. Starters include two guards and three frontcourt players per conference, with the benches featuring another pair of guards and trio of frontcourt players, plus two wild-card selections.
However, with guards crashing the boards and bigs dishing dimes, the traditional position designations have never been more blurred. Expect some wiggle room in terms of who qualifies for which spot.
With all of this in mind, let's project the 2021 All-Star rosters.
Eastern Conference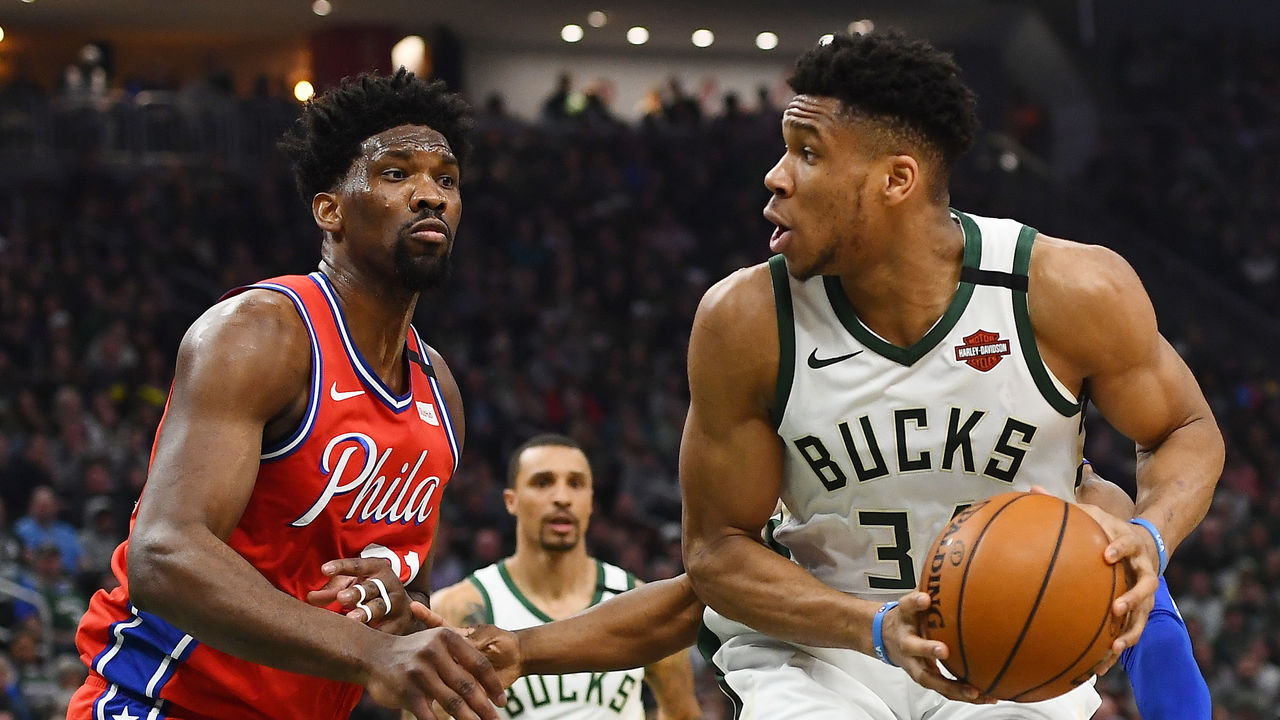 Starters
| POS | PLAYER | TEAM |
| --- | --- | --- |
| G | James Harden | Nets |
| G | Bradley Beal | Wizards |
| FC | Kevin Durant | Nets |
| FC | Giannis Antetokounmpo | Bucks |
| FC | Joel Embiid | 76ers |
James Harden's addition to the East means one of this year's borderline candidates - perhaps the Toronto Raptors' Kyle Lowry or a rising talent like the Cleveland Cavaliers' Collin Sexton - won't make the cut. The Beard leads the league with 11 assists per game to go along with 25.9 points.
Bradley Beal was right to be upset for being snubbed last year en route to a 31-4-6 season. His Washington Wizards are still bad, but his league-high 34.9 points per game can't be ignored this time around.
The frontcourt starters are close to locks. Giannis Antetokounmpo is the two-time reigning MVP, while Joel Embiid seems to be taking the leap from All-NBA talent to top-five MVP candidate. And how about that other guy?
It's scary to see how good Kevin Durant has been coming off an Achilles tear: 31.3 points, 7.5 rebounds, six assists, and 1.3 blocks per game with a career-best 60.7% effective field-goal rate. Wow. On name value alone, Durant would be an All-Star starter in either conference - but he remains entirely deserving of the distinction.
Reserves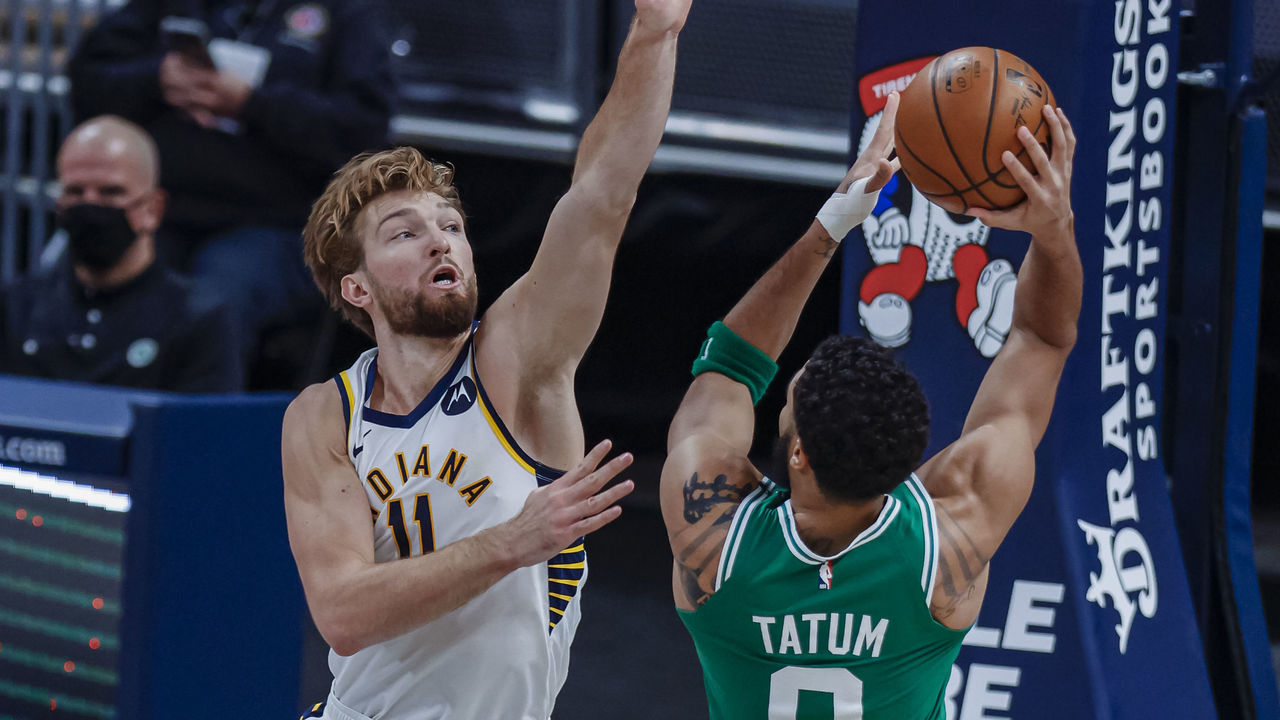 | POS | PLAYER | TEAM |
| --- | --- | --- |
| G | Kyrie Irving | Nets |
| G | Jaylen Brown | Celtics |
| FC | Jayson Tatum | Celtics |
| FC | Domantas Sabonis | Pacers |
| FC | Khris Middleton | Bucks |
| WC | Trae Young | Hawks |
| WC | Ben Simmons | 76ers |
As long as he avoids any other unscheduled absences, Kyrie Irving should complete the Nets' superstar triumvirate.
Jayson Tatum has the strongest claim to start among the likely reserves, but he faces a seemingly insurmountable glut of talent among his frontcourt contemporaries. In any case, he and Boston Celtics teammate Jaylen Brown will both be in the mix.
Domantas Sabonis and Malcolm Brogdon have strong cases, but the former's position makes him an easier inclusion - and it doesn't hurt that he's already been an All-Star.
Speaking of previous All-Stars, Trae Young and Ben Simmons are both having slightly down years. They're still prolific, and as of this writing, both play for teams sitting at .500 or better. It wouldn't take much for either to lose their slim lead over the equally deserving Bam Adebayo, whose lone blemish at this moment is playing for a 6-7 Miami Heat squad.
Notable omissions: Bam Adebayo (MIA), Malcolm Brogdon (IND), Jimmy Butler (MIA), Gordon Hayward (CHA), Kyle Lowry (TOR), Julius Randle (NYK), Pascal Siakam (TOR), Nikola Vucevic (ORL), Kemba Walker (BOS), Russell Westbrook (WAS)
Western Conference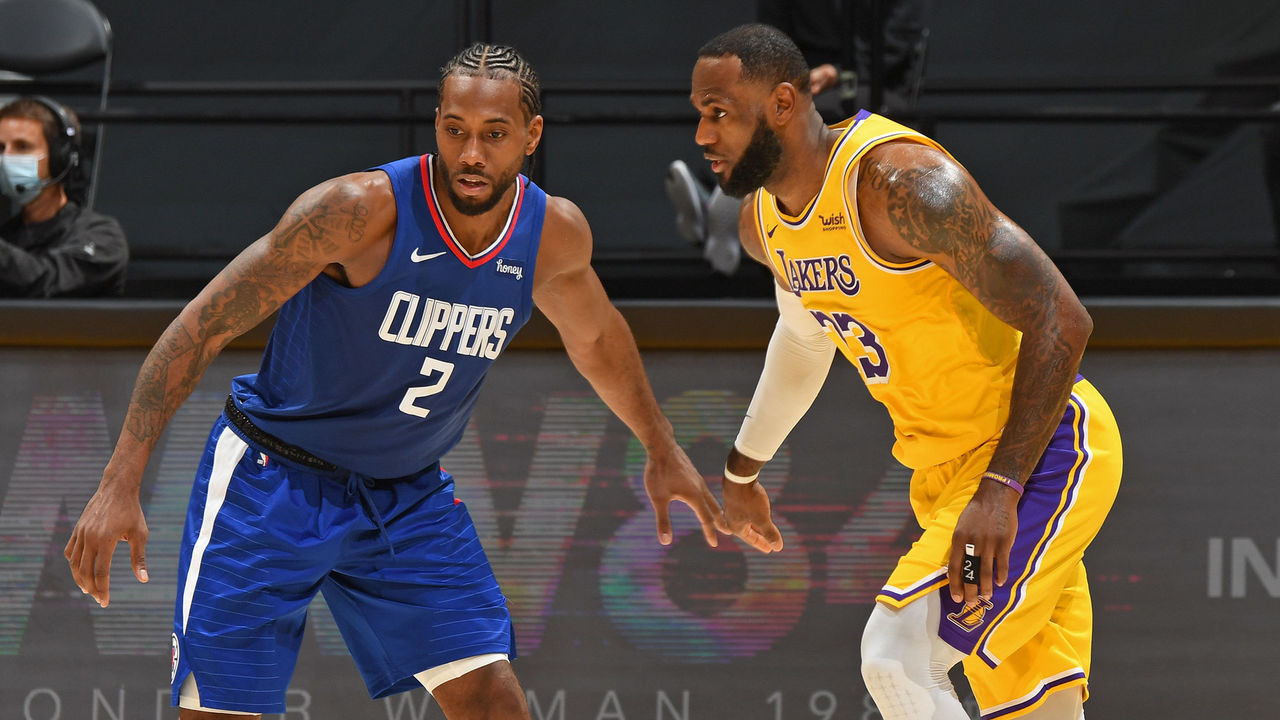 Starters
| POS | PLAYER | TEAM |
| --- | --- | --- |
| G | Stephen Curry | Warriors |
| G | LeBron James | Lakers |
| FC | Kawhi Leonard | Clippers |
| FC | Anthony Davis | Lakers |
| FC | Nikola Jokic | Nuggets |
LeBron James led the league in assists last year and once again paces the Los Angeles Lakers in dimes this season. Being flexible with the positions allows the five most deserving players to represent the West as starters (including the somehow slightly under-the-radar Anthony Davis). Therefore, we're listing LeBron as a guard. The NBA should as well.
Despite Klay Thompson's injury and a roster that has undergone major changes over the past 18 months, Stephen Curry has the Golden State Warriors on track to return to the postseason. Damian Lillard has a case for the second guard spot, but the narrative surrounding Curry's return from missing most of the 2019-20 campaign should tilt things in his favor.
Kawhi Leonard gets the slight edge over Los Angeles Clippers teammate Paul George, whose strong bounce-back start after an abominable postseason is certainly deserving of All-Star consideration as well.
Nikola Jokic is currently averaging a 25-point, 11-board, 10-dime triple-double and leads the league with a 31.8 PER. He's a cheat code, often in spite of his teammates' inconsistencies.
Reserves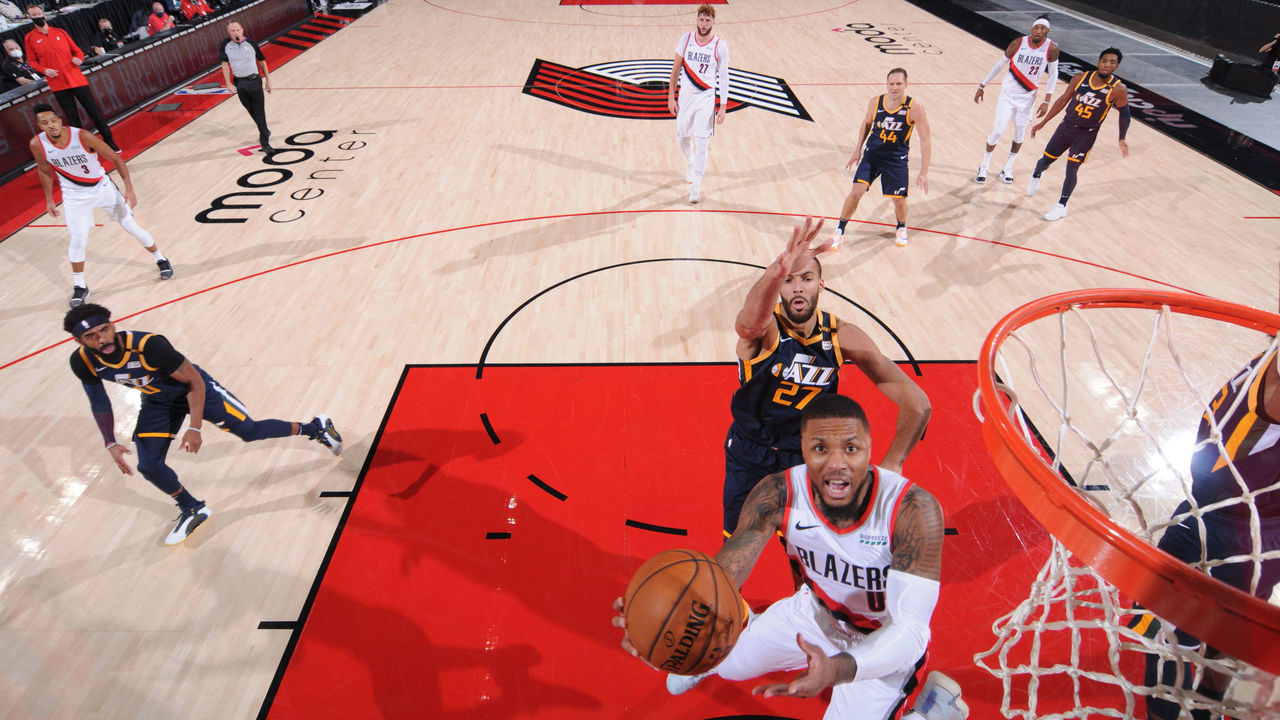 | POS | PLAYER | TEAM |
| --- | --- | --- |
| G | Damian Lillard | Trail Blazers |
| G | Luka Doncic | Mavericks |
| FC | Paul George | Clippers |
| FC | Rudy Gobert | Jazz |
| FC | Zion Williamson | Pelicans |
| WC | Donovan Mitchell | Jazz |
| WC | Devin Booker | Suns |
Luka Doncic, a preseason MVP favorite, will have a stronger case for being voted a starter if his Dallas Mavericks improve substantially from their 7-7 record to date.
In normal years, the All-Star Game is about spectacle. For that reason, Zion Williamson, who is presently putting up close to a 23-8-2 line with roughly 1.5 gobsmackingly violent dunks per night, gets some love over his New Orleans Pelicans teammate, 2020 All-Star Brandon Ingram.
With the Utah Jazz being the West's third seed, there's no reason that Donovan Mitchell and Rudy Gobert shouldn't once again make the All-Star team.
The Phoenix Suns have been one of the NBA's better stories this season. Even though it's largely been the bench that has carried the team to its 8-5 record, one of Devin Booker or Chris Paul should serve as the team's representative. With Paul already having a nice, round 10 All-Star appearances to his credit, Booker is on track for his second straight nod.
Notable omissions: Mike Conley (UTA), DeMar DeRozan (SAS), Brandon Ingram (NOP), CJ McCollum (POR), Ja Morant (MEM), Victor Oladipo (HOU), Chris Paul (PHO), Karl-Anthony Towns (MIN), John Wall (HOU)