Some NBA players are journeymen, others stick around for the better part of two decades.
Here are the longest-tenured active players for each of the 30 teams, ranked by seniority.
1. Udonis Haslem, Heat
Signed with Heat Aug. 6, 2003
Udonis Haslem's on-court contributions are extremely limited today, but the oldest active player in the league has still been with the team for all six of the Heat's Finals appearances, including wins in 2006, 2012, and 2013.
2. Stephen Curry, Warriors
Drafted June 25, 2009
It would take a monumental fissure for Stephen Curry to retire having played for any other franchise than the Warriors. Start building his statue now.
3. Patrick Mills, Spurs
Signed March 23, 2012
Patty Mills made 74 appearances for Portland over two seasons prior to signing with the Spurs toward the end of the 2011-12 season. Don't worry, I forgot about that, too. The understated guard has become one of Gregg Popovich's top on-court lieutenants.
4. Bradley Beal, Wizards
Drafted June 28, 2012
Now in Year 9, Bradley Beal is firmly entrenched in the league's class of stars who are in their prime. Thanks to the offseason departure of John Wall, the former No. 3 pick is also the Wizards' resident greybeard.
5. Damian Lillard, Trail Blazers
Drafted Jun 28, 2012
Selected three picks after Beal, and thus a rank lower, Damian Lillard has made his mark in Trail Blazers lore. With a four-year, $176.3-million extension beginning next season, Dame D.O.L.L.A should be calling the Pacific Northwest home for the foreseeable future.
(Think the then-Bobcats would take a do-over on their 2012 No. 2 pick, Michael Kidd-Gilchrist? Or the Cavaliers with Dion Waiters at No. 4? Or the Sacramento Kings with their fifth overall pick, Thomas Robinson? Oof.)
6. Kyle Lowry, Raptors
Acquired via trade July 11, 2012
The often mercurial Kyle Lowry has completely rewritten his legacy since arriving in Toronto. The face of the Raptors now has six All-Star selections and a championship ring to his name. Hall of Fame enshrinement isn't out of the question.
7. Nikola Vucevic, Magic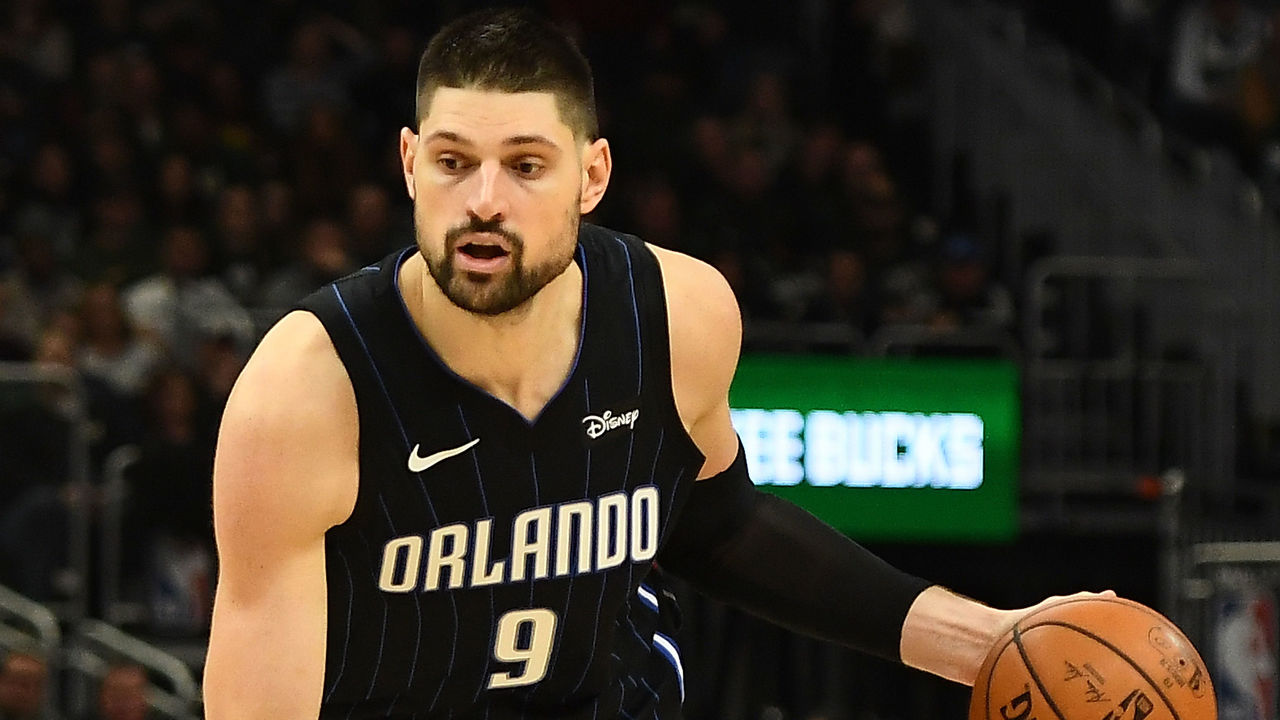 Acquired via trade Aug. 10, 2012
Nikola Vucevic was by no means the focus of the four-team trade that saw Dwight Howard go to the Lakers and Andre Iguodala sent to the Nuggets. Still, do you think the 76ers regret giving up the future one-time All-Star for 52 games of Jason Richardson and zero appearances from Andrew Bynum?
8. James Harden, Rockets
Acquired via trade Oct. 27, 2012
Just days before the start of the 2012-13 season, the Thunder and Rockets agreed on a deal that brought James Harden to Houston, changing the power balance in the Western Conference for the rest of the decade.
If the discontent superstar is indeed traded this season, Eric Gordon would become the Rockets' longest-tenured player.
9. Cody Zeller, Hornets
Drafted June 27, 2013
He hasn't lived up to the promise of being the No. 4 pick in 2013, but Cody Zeller has been a dependable presence up the middle for the Hornets.
10. Giannis Antetokounmpo, Bucks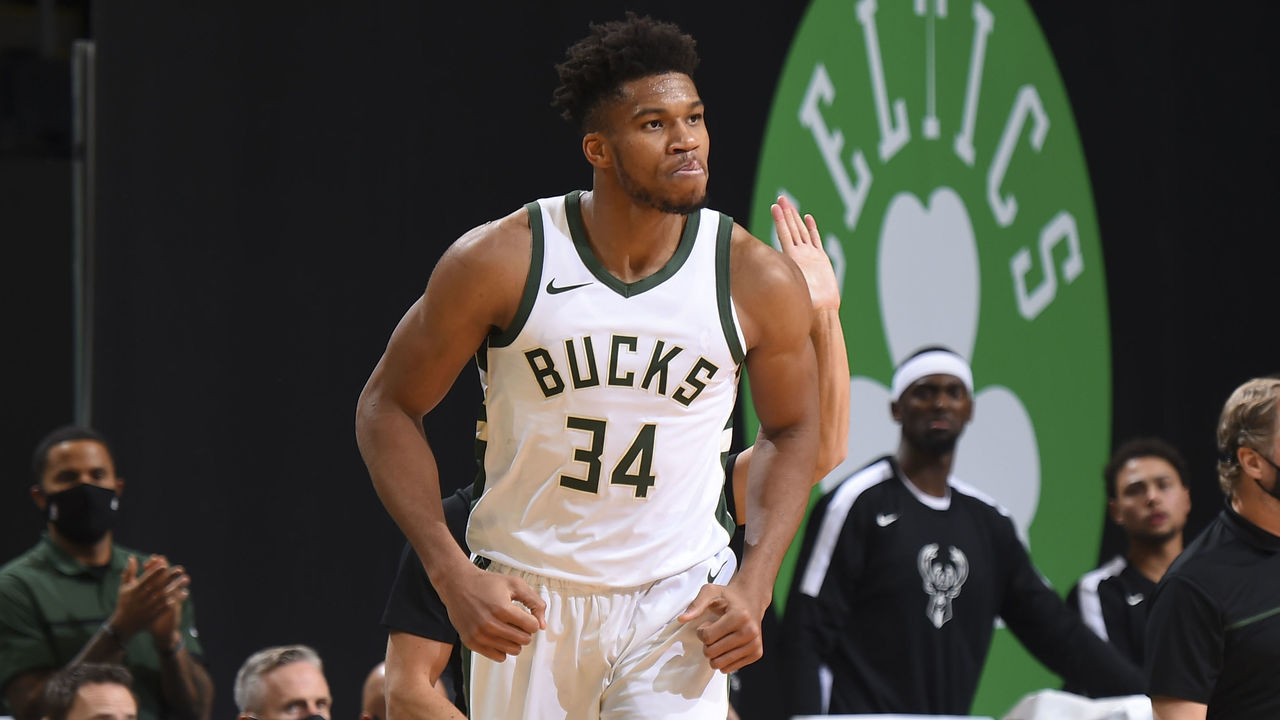 Drafted June 27, 2013
With his new $228.2-million extension in hand, Giannis Antetokounmpo figures to remain in a Bucks uniform for a long time. His contract now runs through summer 2026 - if he picks up a $51.9-million player option in 2025-26.
11. Rudy Gobert, Jazz
Drafted June 27, 2013
Rudy Gobert also received a rich contract extension this offseason. The two-time Defensive Player of the Year is an atypical superstar, anchoring one end of the floor for the Jazz while running mate Donovan Mitchell pilots the offense.
12. Joel Embiid, 76ers
Drafted June 26, 2014
Though injuries held Joel Embiid out for what would have been his first two seasons, the gregarious center was officially brought into the fold as the No. 3 pick in 2014.
13. Marcus Smart, Celtics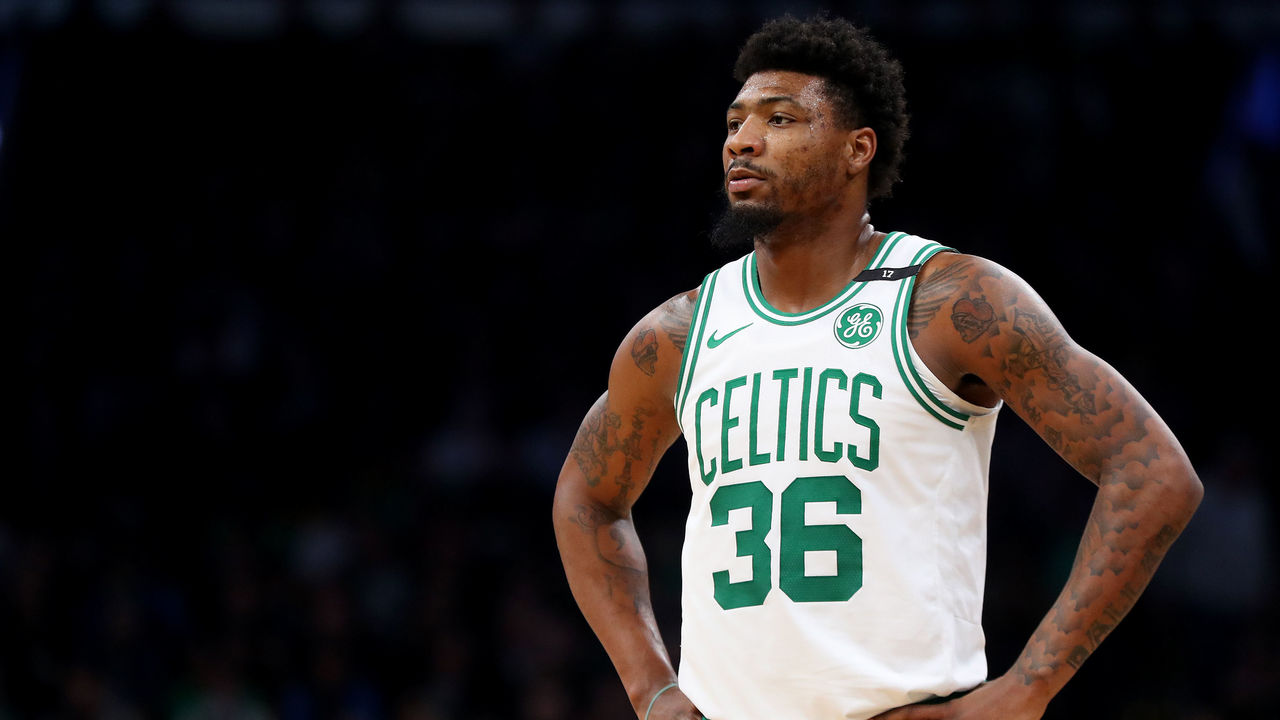 Drafted June 26, 2014
Taken No. 6 in 2014, Marcus Smart isn't the most talented member of the Celtics, but his tough, steady presence in the backcourt helped usher in the development of Jaylen Brown and Jayson Tatum.
14. Gary Harris, Nuggets
Drafted June 26, 2014
No. 19 pick Gary Harris barely edged out Nikola Jokic, who was selected 41st overall and didn't make his first NBA appearance until the 2015-16 season. Not a terrible draft class for the Nuggets.
15. Kevin Love, Cavaliers
Acquired via trade Aug. 23, 2014
The Cavaliers paid a steep price, trading No. 1 pick Andrew Wiggins (and 2013 first overall bust Anthony Bennett) to the Timberwolves in exchange for Kevin Love. While Kyrie Irving and LeBron James have since moved on to greener pastures, the former All-Star remains a reminder of the team's 2016 title run.
16. Dwight Powell, Mavericks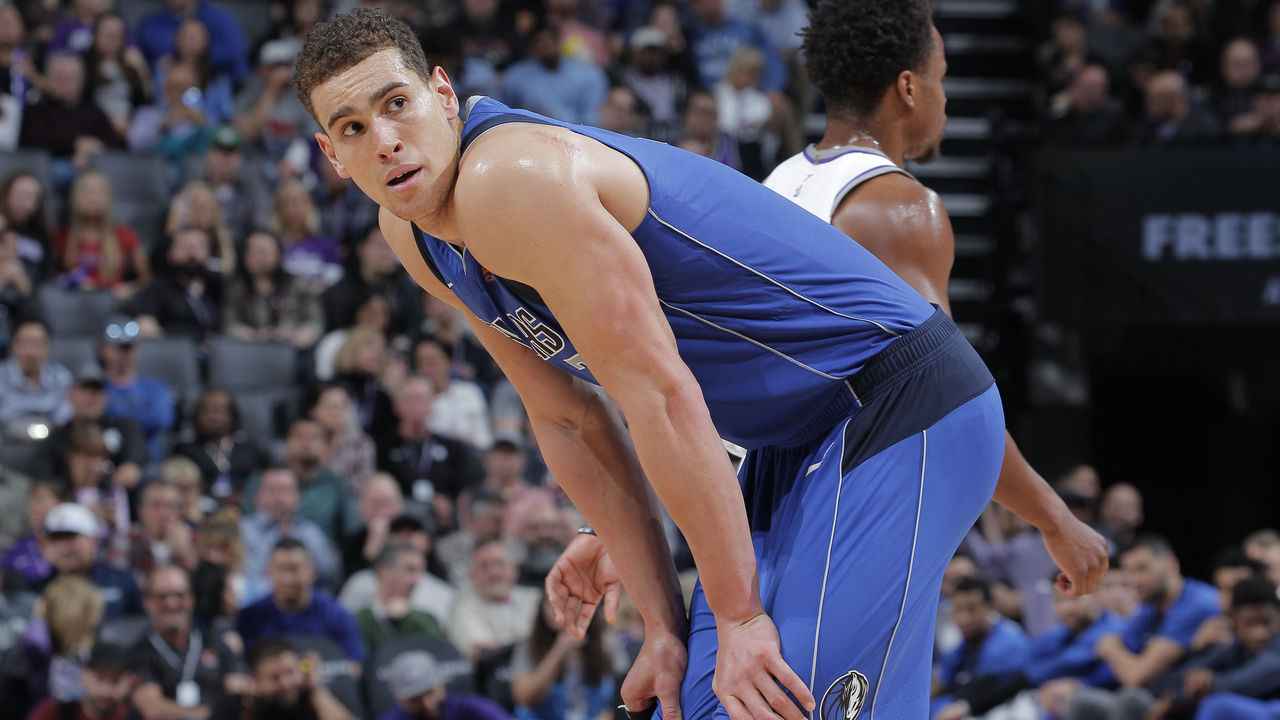 Acquired via trade Dec. 18, 2014
He's never going to match Dirk Nowitzki's 1,522 regular-season appearances, but Dwight Powell has been a solid contributor for the Mavericks. He's helped bridge the gap between the Dirk and Luka Doncic eras.
17. Karl-Anthony Towns, Timberwolves
Drafted June 25, 2015
Karl-Anthony Towns has had an up-and-down start to his career, receiving All-Star nods in 2018 and 2019. However, the top selection in the 2015 draft has only experienced one playoff series with the Timberwolves to date.
18. Myles Turner, Pacers
Drafted June 25, 2015
The Pacers reportedly dangled Myles Turner in a deal centered around then-Celtics forward Gordon Hayward. That obviously never came to fruition, so the sixth-year big man remains in Indianapolis for now.
19. Devin Booker, Suns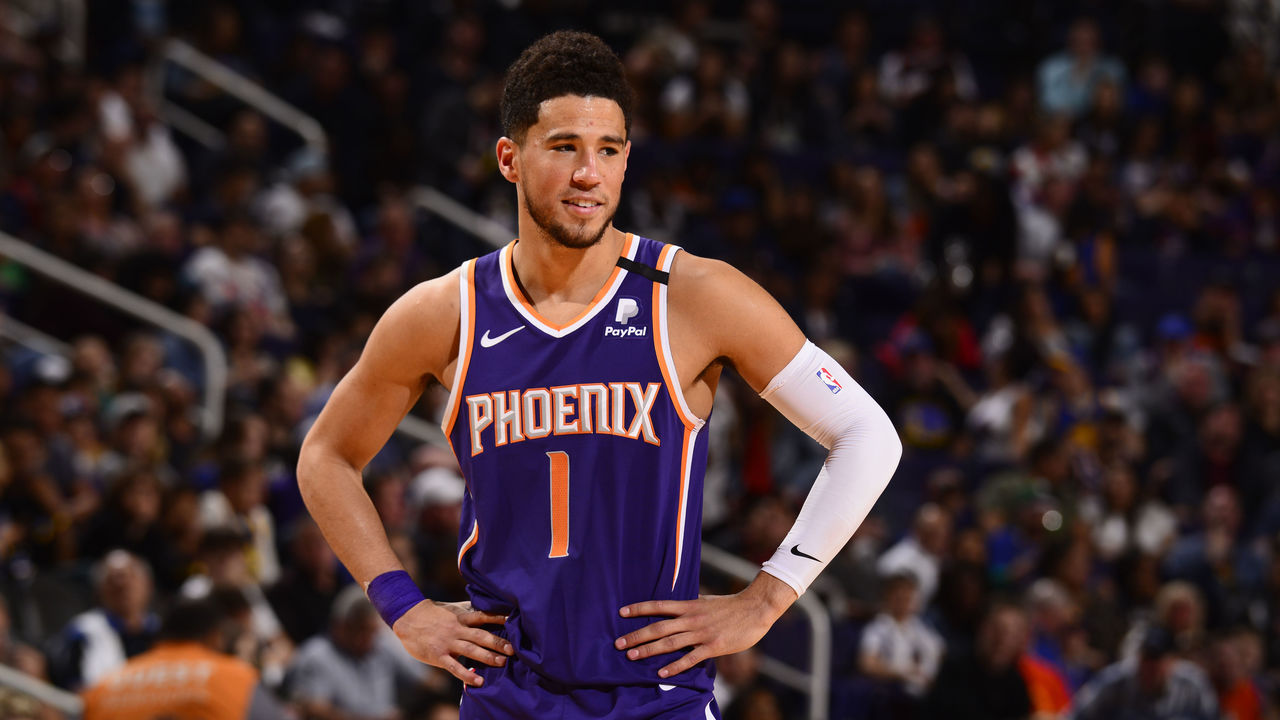 Drafted June 25, 2015
With veteran backcourt mate Chris Paul and recent No. 1 pick Deandre Ayton, Devin Booker now has a supporting cast befitting the Suns' up-and-coming franchise player.
20. Cristiano Felicio, Bulls
Signed July 12, 2015
What can anyone really say about the Bulls' reserve big man Cristiano Felicio? He's ... very persistent, I guess?
21. Caris LeVert, Nets
Drafted June 23, 2016
Caris LeVert would presumably be the central piece of an outgoing package to bring a third superstar to Brooklyn. Until then, the ball-dominant wing has settled in as the Nets' sixth man.
22. Buddy Hield, Kings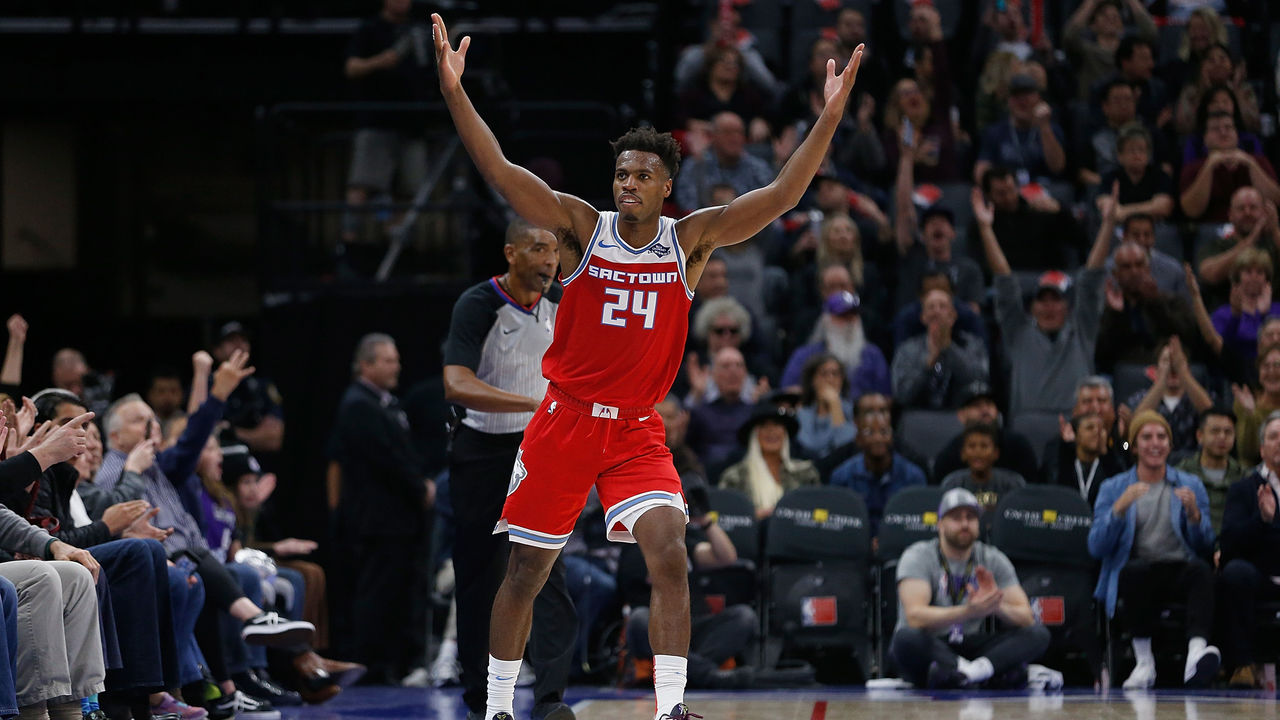 Acquired Feb. 20, 2017
It's not too often a lottery pick gets traded midway through his rookie season. Buddy Hield has scored in bunches since the Kings brought him in via the DeMarcus Cousins trade.
23. Frank Ntilikina, Knicks
Drafted June 22, 2017
Oh, the stories Frank Ntilikina could tell about his three-plus years with the Knicks. By virtue of being selected eighth overall in his class, Frankie Smokes has slightly more seniority than the next crop of 2017 draftees.
24. John Collins, Hawks
Drafted June 22, 2017
John Collins went 19th overall. After an encouraging rookie season, he averaged 20.3 points, 9.9 rebounds, 1.8 assists, and a block with strong 3-point shooting from 2018-20. Year 4 could be a breakout campaign for the skilled power forward.
25. Kyle Kuzma, Lakers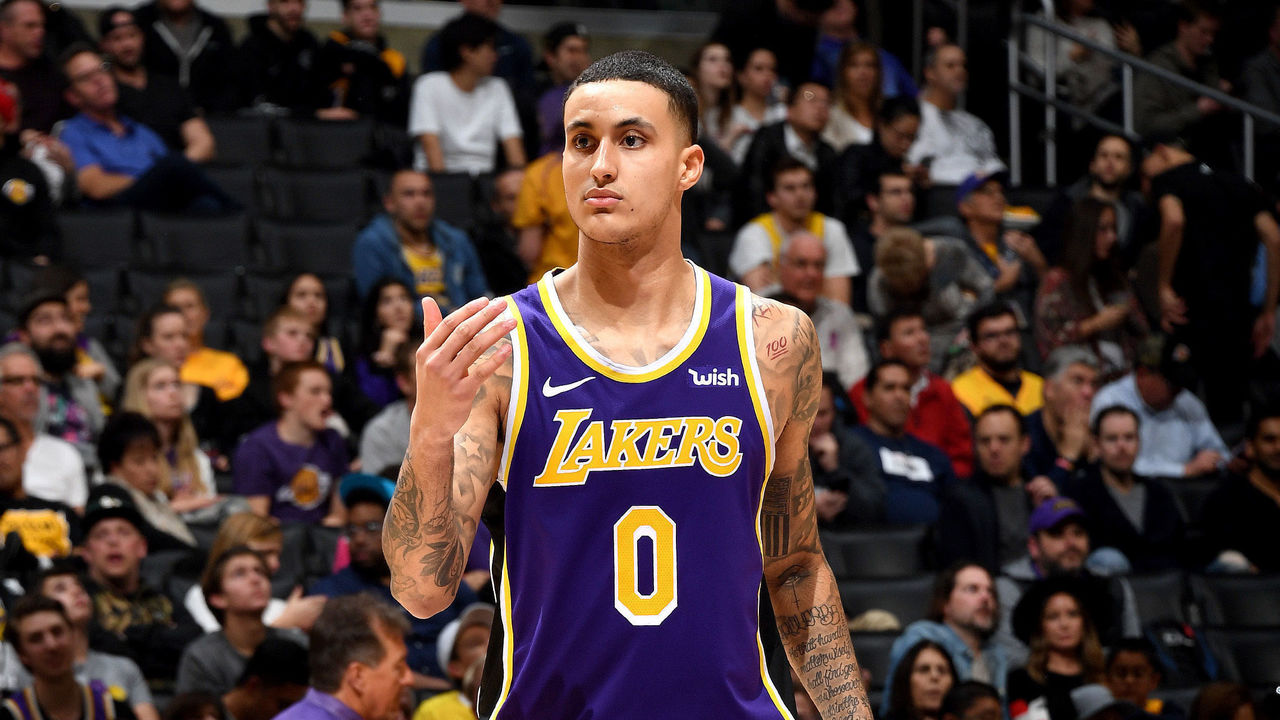 Drafted June 22, 2017
It's remarkable a Lakers team that has faced such dramatic overhaul in recent years won the 2020 title. Somehow, Kyle Kuzma is the active player with the most seniority.
26. Dillon Brooks, Grizzlies
Drafted June 22, 2017
It must be reassuring for Grizzlies youngsters Ja Morant and Jaren Jackson Jr. to look across the huddle and see a seasoned vet like fourth-year pro Dillon Brooks.
27. Lou Williams & Patrick Beverley, Clippers
Acquired via trade June 28, 2017
Lou Williams and Patrick Beverley both came to the Clippers as part of the Chris Paul blockbuster. The team's rise to title contender despite all that turnover is a testament to the front office.
28. Blake Griffin, Pistons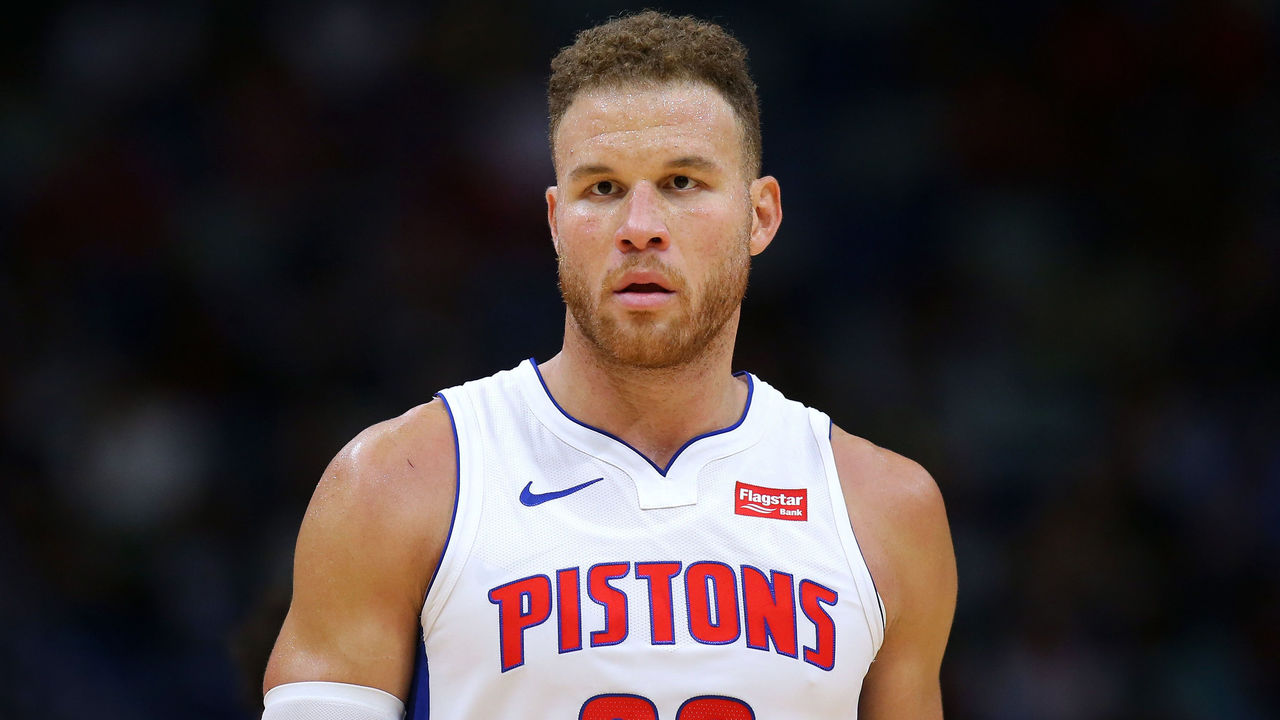 Acquired via trade Jan. 29, 2018
Speaking of the Clippers, their midseason trade of Blake Griffin to the Pistons played a big part in resetting the organization's seniority ranking. Griffin was an All-Star in his first full season in Detroit but has struggled with injuries since.
29. Hamidou Diallo, Thunder
Acquired via trade July 6, 2018
Longtime Thunder stalwarts Russell Westbrook, Steven Adams, and Andre Roberson all departed over the past 18 months. Now, reserve wing Hamidou Diallo is the king of Oklahoma City. Go figure.
30. Zion Williamson, Pelicans
Drafted June 20, 2019
With Zion Williamson's arrival as the top pick in the 2019 draft coming prior to the Anthony Davis blockbuster (and thus, the arrival of Brandon Ingram, Lonzo Ball, and Josh Hart), the stocky forward is officially the longest-tenured player on the Pelicans roster.
New Orleans faithful will surely hope the Duke phenom brings more sustained success than the team's last franchise superstar.