The Christmas Day hoops slate didn't quite live up to expectations, with each of the five games decided by at least 13 points.
In any case, one of the marquee days on the basketball calendar is now in the books. Here are the best moments and highlights from each contest.
Game 1: Robinson leads Heat over Pelicans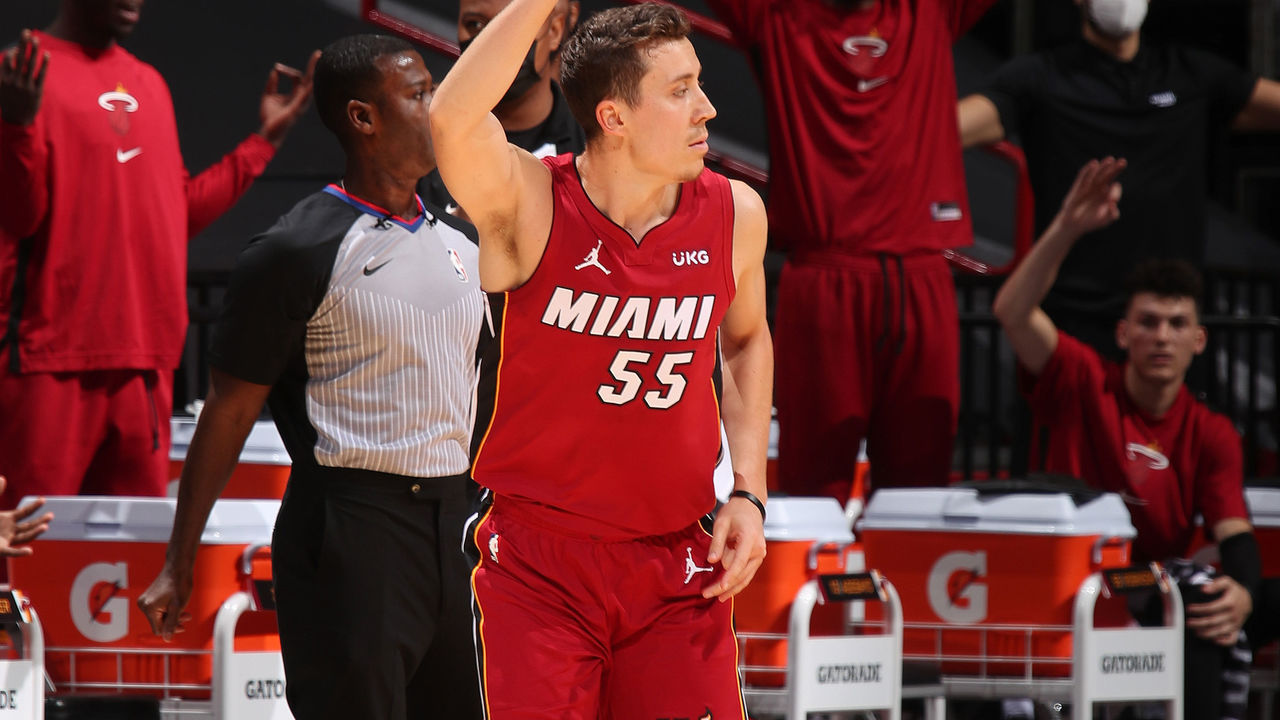 The Miami Heat put on a shooting clinic in the first half against the New Orleans Pelicans, connecting on 13-of-21 attempts from 3-point range in their 111-98 victory. Miami's 13 treys were tied for the most made by the team in any half over the last 25 seasons, according to the ESPN broadcast.
Sharpshooter Duncan Robinson was a central figure in the Heat's long-range attack, draining a Christmas Day record six 3-pointers in the first half on eight attempts. He finished the contest with 23 points and seven 3-pointers, which tied Brandon Ingram for the most ever made in a Christmas Day game. -- Josh Weinstein
Game 2: Wiseman lone bright spot in Warriors' blowout loss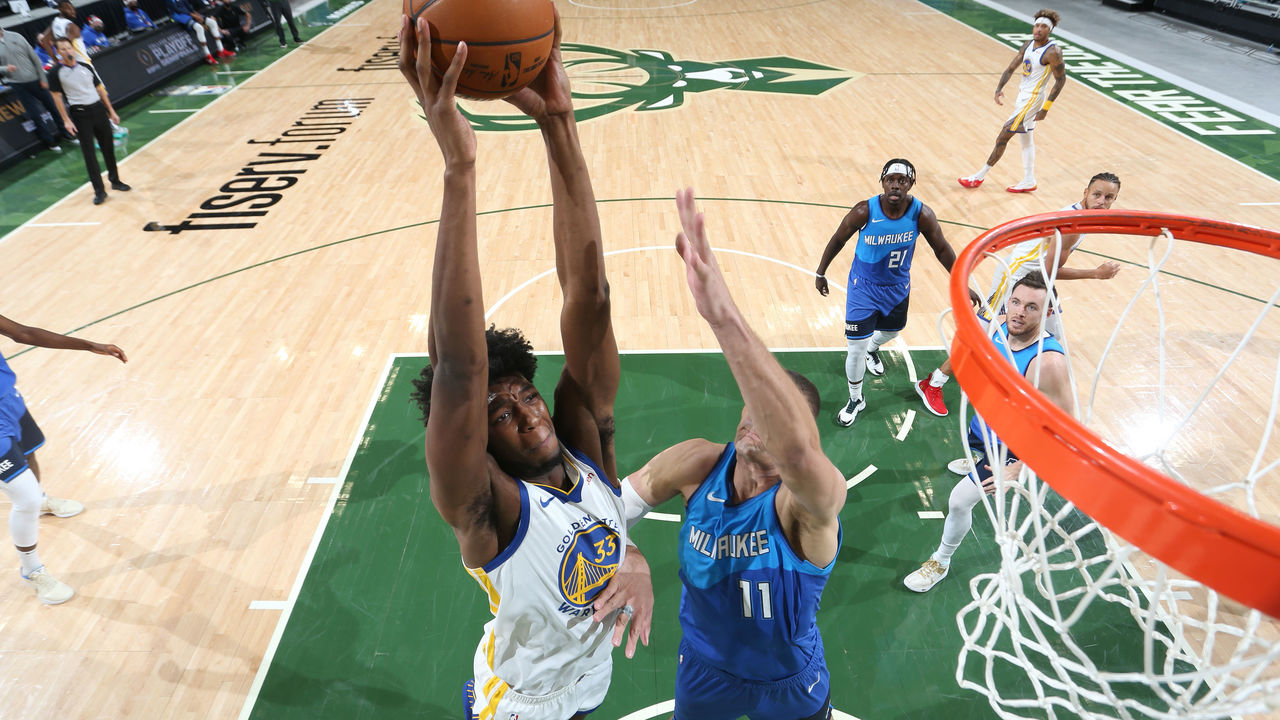 The Milwaukee Bucks' 138-99 demolition of the Golden State Warriors won't go down as one of the all-time great Christmas Day clashes, but it was a special moment for James Wiseman. The rookie center, who became the fourth-youngest player in NBA history to start in the league's holiday showcase, didn't disappoint in just his second professional contest.
Wiseman finished with 18 points, eight boards, and three blocks in 25 minutes. The No. 2 overall pick was a pick-and-roll threat, provided weakside rim-protection, showed off his 3-point range, and flashed his ball-handling potential by going coast-to-coast in the last minute of the game.
Wiseman's performance is even more impressive considering he was playing in just his second game professionally or collegiately since November 2019. -- Chicco Nacion
Game 3: KD's scorching 3rd quarter propels Nets past Celtics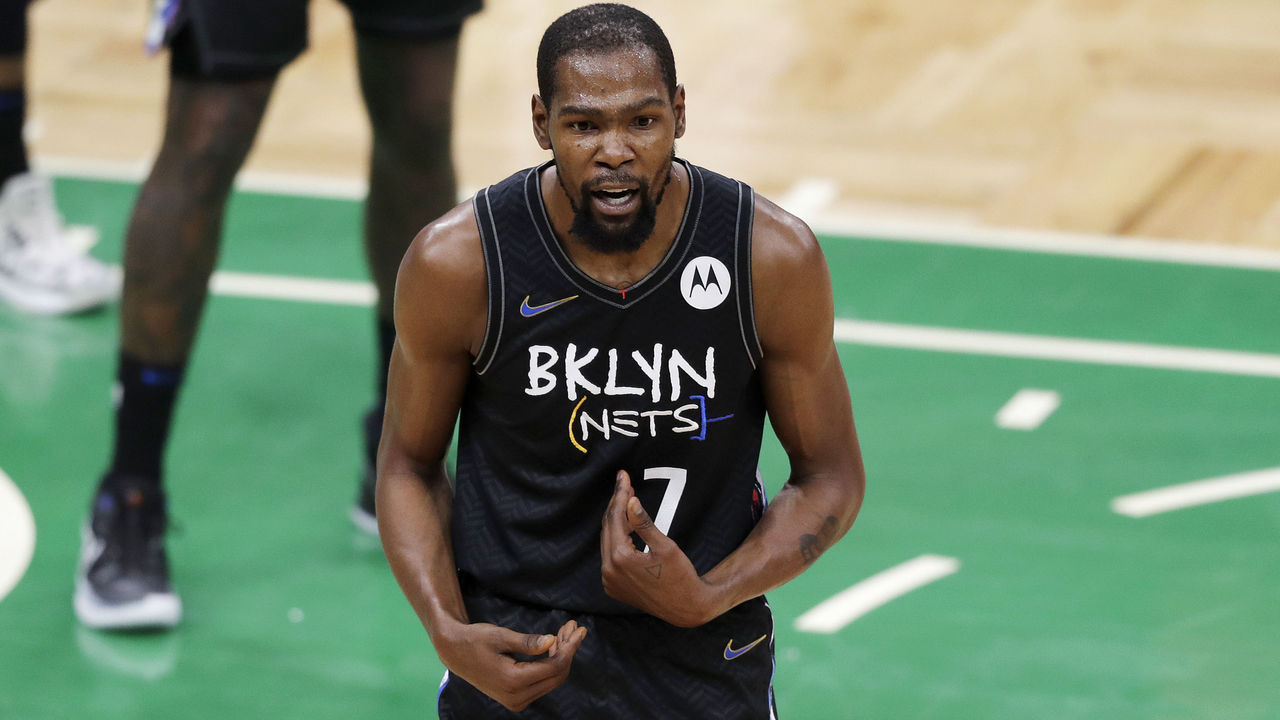 Brooklyn Nets superstar Kevin Durant reminded the basketball world why he remains one of the Association's most lethal weapons during a third-quarter scoring spree in Friday's 123-95 victory over the Boston Celtics. The two-time Finals MVP notched 16 points in the frame, including a perfect 5-of-5 shooting clinic in the quarter's first six minutes.
Durant's 29 points overall moved him past Hall of Famer Shaquille O'Neal for fifth on the NBA's all-time Christmas Day scoring list. He also leapfrogged Pelicans sharpshooter JJ Redick for the most triples made in league history on Dec. 25. -- Chicco Nacion
Game 4: Santa 'Bron gives joy to the world, lessons for Luka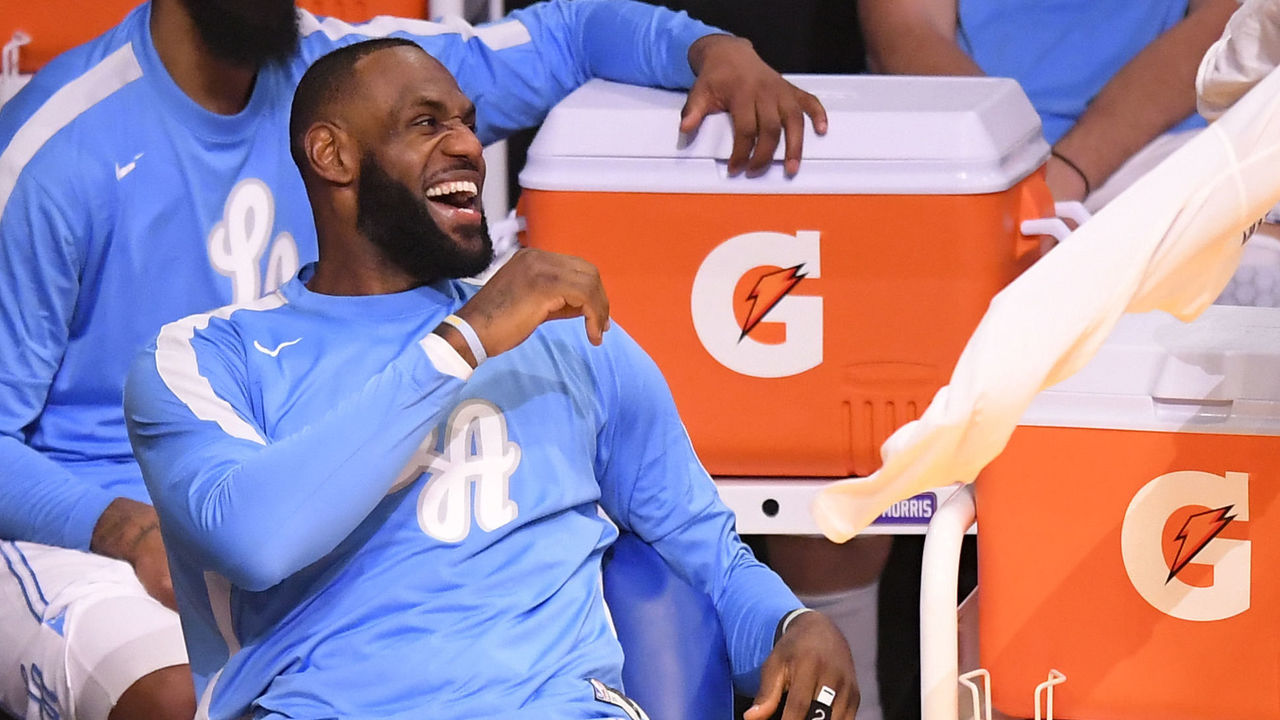 LeBron James' squad ran roughshod over the Dallas Mavericks for a 138-115 win in his 13th straight Christmas Day game, and 15th overall.
And, like Santa Claus shimmying down chimneys with a sack full of presents, James relished the role of gift-giver, offering a little something for everyone.
For his teammates, James gave a helping hand. Though his 22 points trailed both Anthony Davis (28) and Mavs phenom Luka Doncic (27), James' 10 assists led all players.
For Doncic, the soon-to-be 36-year-old offered tutelage to his potential heir. Watch as LeBron gives the outrageously skilled third-year player a lesson in power and grace:
Of course, working the mid-range is so 2003; today's superstars require range. Well, James obliged, bringing Doncic into space for another lesson in greatness:
Finally, for basketball fans and hoop historians alike, James moved up several Christmas Day leaderboards while making his age-defying highlights.
He edged past former Lakers teammate Dwight Howard with 115 total boards on Dec. 25. James also leapfrogged Oscar Robertson for second place on the all-time Christmas Day scoring leaderboard, 13 points behind Kobe Bryant (395).
The rest of the league better watch out next year; invariably, Santa 'Bron will be taking someone to town. -- Andrew Joe Potter
Game 5: Batum goes the dynamite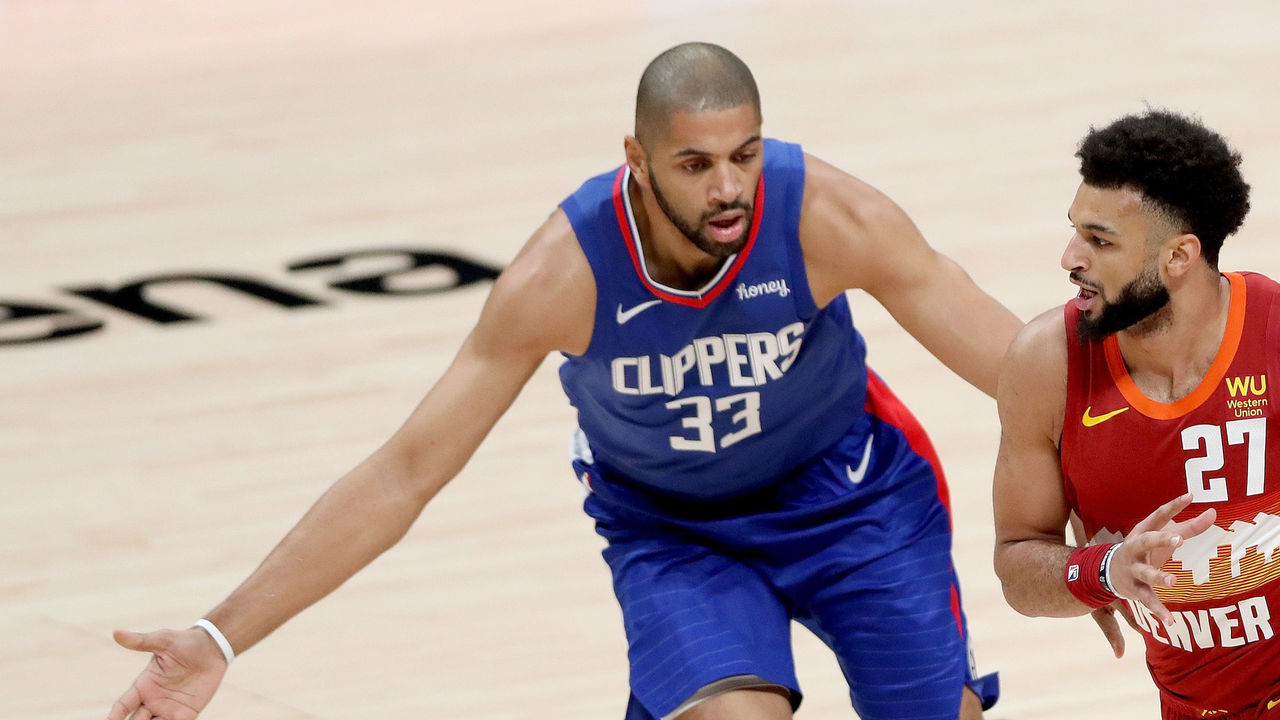 No image will stick in the minds of Los Angeles Clippers fans quite like seeing a blood-covered Kawhi Leonard walk off the court late in the team's 121-108 win over the Denver Nuggets. But this is a family program; we'd rather end the night on a brighter note.
So, how about the late-career resurgence of Nicolas Batum? No longer burdened by the expectations that accompanied his ill-fated five-year, $120-million deal with the Charlotte Hornets, the Frenchman played a central role in the victory, doing all the dirty work in the margins.
Batum finished with 13 points on 5-of-8 shooting (2-of-5 on threes), with 10 rebounds, four assists, a steal, and a block in 36 minutes. And if he's hitting shots like this as a tertiary scoring option, the Clippers are going to be a problem for the rest of the league:
It was Batum's first double-double - and arguably his most impactful outing - since March 15, 2018.
Hornets owner Michael Jordan might consider litigation if Batum's play Friday proves to be something more than a Christmas miracle. -- Andrew Joe Potter