All 17 players on the Boston Celtics' roster have spoken out against amendments to a police reform bill championed by Massachusetts Gov. Charlie Baker, which would in part cut proposed restrictions on the government's use of facial recognition technology in policing.
"Baker's rejection (of the regulations) is deeply troubling because this technology supercharges racial profiling by police and has resulted in the wrongful arrests of innocent people," the Celtics players wrote in a piece published by the Boston Globe on Wednesday.
Baker cited the role facial recognition technology has played in solving crimes in Massachusetts to date, according to Matt Stout of the Boston Globe.
Though the Celtics players acknowledged that facial recognition has positive applications "in rare situations," they noted cases such as that of Robert Julian-Borchak Williams, a Black man who was wrongfully arrested in Michigan earlier this year.
"By prohibiting government agencies from using face recognition technology to surveil people, it will prevent racially biased, discriminatory surveillance technology from being used to track us everywhere we go," the players wrote.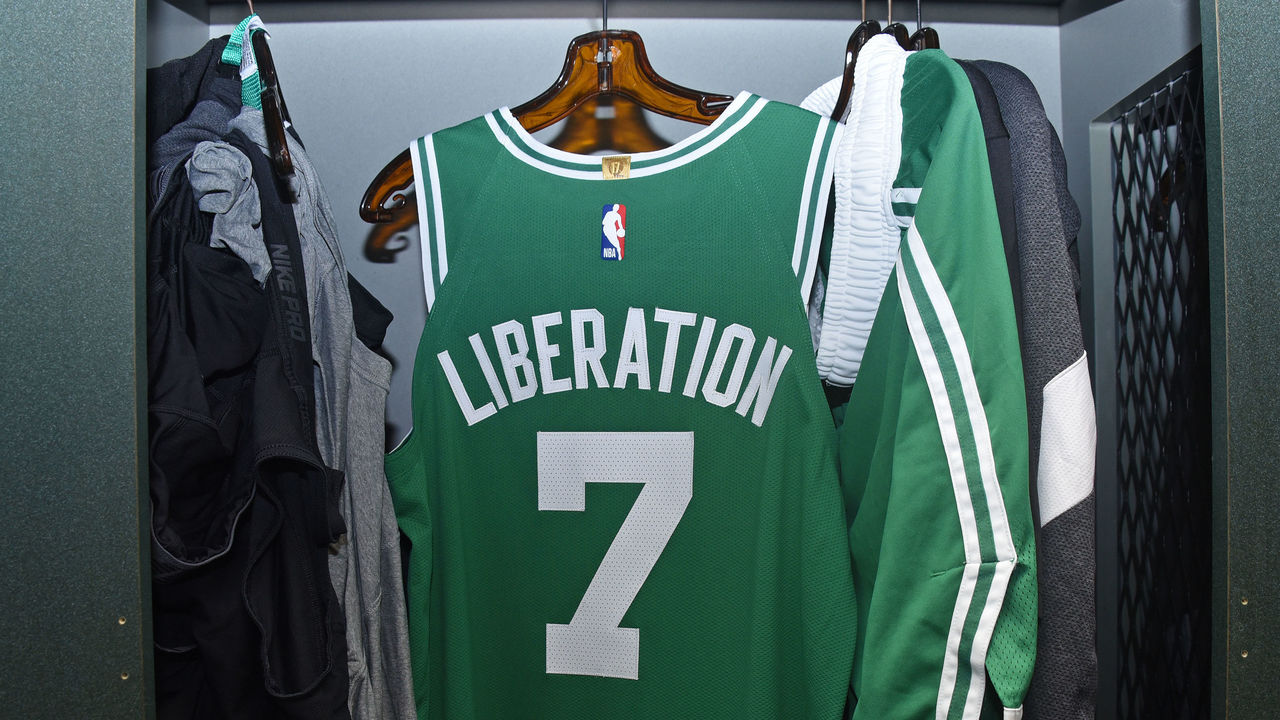 Several Celtics players publicly advocated for police reform in the wake of George Floyd's death in Minneapolis in May. For his part, Jaylen Brown has expressed skepticism that appropriate measures will be put in place.
"I think that promises are made year after year," Brown said in August. "We've heard a lot of these terms and these words before. We heard them in 2014 - 'reform' - and we're still hearing them now. A lot of these are just reshaping the same ideas and nothing is actually taking place."
As Brown and his teammates prepare for the upcoming NBA season, they continue to draw attention to the issues at hand.
"Despite our positions and profiles as professional athletes, we are not immune to racial profiling and discriminatory policing," the players wrote. "Police violence and racism are unfortunately all too familiar for many players of color."