NBA Power Rankings: A 🎁 for all 30 teams this holiday season
Gary Dineen / National Basketball Association / Getty
The NBA Power Rankings are selected by a panel of theScore's basketball editors.
With the holidays right around the corner, we're handing out gifts that each team around the Association would benefit from this holiday season.
1. Los Angeles Lakers
🎁 An arsenal. What to get someone who has everything? Buried on the Lakers' bench last season, guard Talen Horton-Tucker shone in preseason minutes with Danny Green and Avery Bradley now gone. L.A. will need a place to store all its weapons.
2. Milwaukee Bucks
🎁 A five-year extension for Giannis Antetokounmpo. The Bucks already received the gift of the year just prior to the holiday season, so they really can't complain if there's nothing exciting to unwrap over the next week.
3. Los Angeles Clippers
🎁 A chemistry set. Some players on last year's squad reportedly took umbrage with the star treatment for Kawhi Leonard and Paul George. The Clippers need to find the right balance of leeway and accountability to keep morale high and win it all in 2021.
4. Miami Heat
🎁 A beard-grooming kit. Going all out for James Harden, even with his off-court concerns, may be just what the Heat need to win the title a year after coming so close. Plus, imagine Big Face Coffee's rebranding possibilities.
5. Denver Nuggets
🎁 A rock tumbler. The Nuggets appear to have lived up to their name, unearthing a pair of potential gems in former EuroLeague MVP Facu Campazzo and intriguing rookie Zeke Nnaji. Now, they just need polish.
6. Boston Celtics
🎁 A new knee for Kemba Walker. The Celtics guard battled injuries throughout his first season in Beantown and clearly wasn't his All-Star self during the postseason.
7. Portland Trail Blazers
🎁 A utility knife. Like Milwaukee, the holidays came early for the Blazers when they landed Robert Covington in late November. The versatile forward can play wing or big and adds needed defensive chops to a squad that features one of the best backcourts in the NBA and, hopefully, a returning-to-form Jusuf Nurkic.
8. Brooklyn Nets
🎁 A chessboard. Kyrie Irving won't talk to pawns, but they can refine his strategy. He might even bond with Nets head coach Steve Nash as they binge-watch "The Queen's Gambit" together like everyone else.
9. Philadelphia 76ers
🎁 An air freshener. Not only does the addition of Dwight Howard figure to make the locker room more, uh, flatulent, the 76ers simply need to clear the air after things grew stale toward the end of Brett Brown's tenure.
10. Utah Jazz
🎁 A truckload of brie. This one might be cheesy, but Rudy Gobert will be living in Utah for the foreseeable future. Making the Frenchman feel at home alongside Donovan Mitchell is crucial to the Jazz's success.
11. Toronto Raptors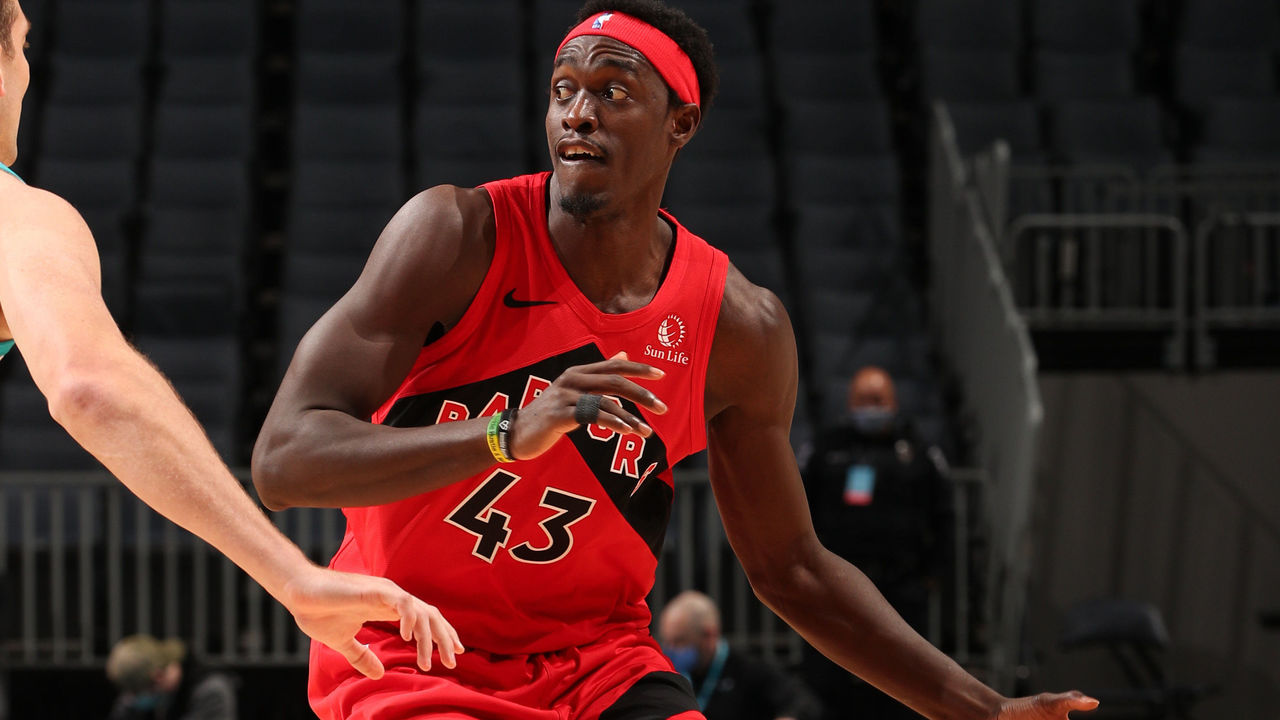 🎁 A pin. The Raptors will compete for one of the East's top four seeds - if they can burst the memories of All-Star forward Pascal Siakam's bubble struggles during the postseason.
12. Dallas Mavericks
🎁 A balance beam. Coming off a record-setting season offensively, the Mavericks added some serious defenders in Josh Richardson, James Johnson, and rookie Josh Green.
13. Golden State Warriors
🎁 The 1877 novel "Black Beauty." Klay Thompson's injury removes the Warriors from top-flight contender status, but there will still be opportunities for Stephen Curry and Co. to embrace the role of dark horse while spoiling others' hopes down the stretch.
14. Phoenix Suns
🎁 A bottle of Disney World's secret stuff. The Suns look entirely different from the team that went perfect in Orlando, but even Chris Paul would appreciate the ability to channel Phoenix's bubble form on demand.
15. Houston Rockets
🎁 A haul for Harden. Acquiring a young star along with a collection of draft picks would be the ideal way to usher in the Rockets' post-Beard era.
16. Indiana Pacers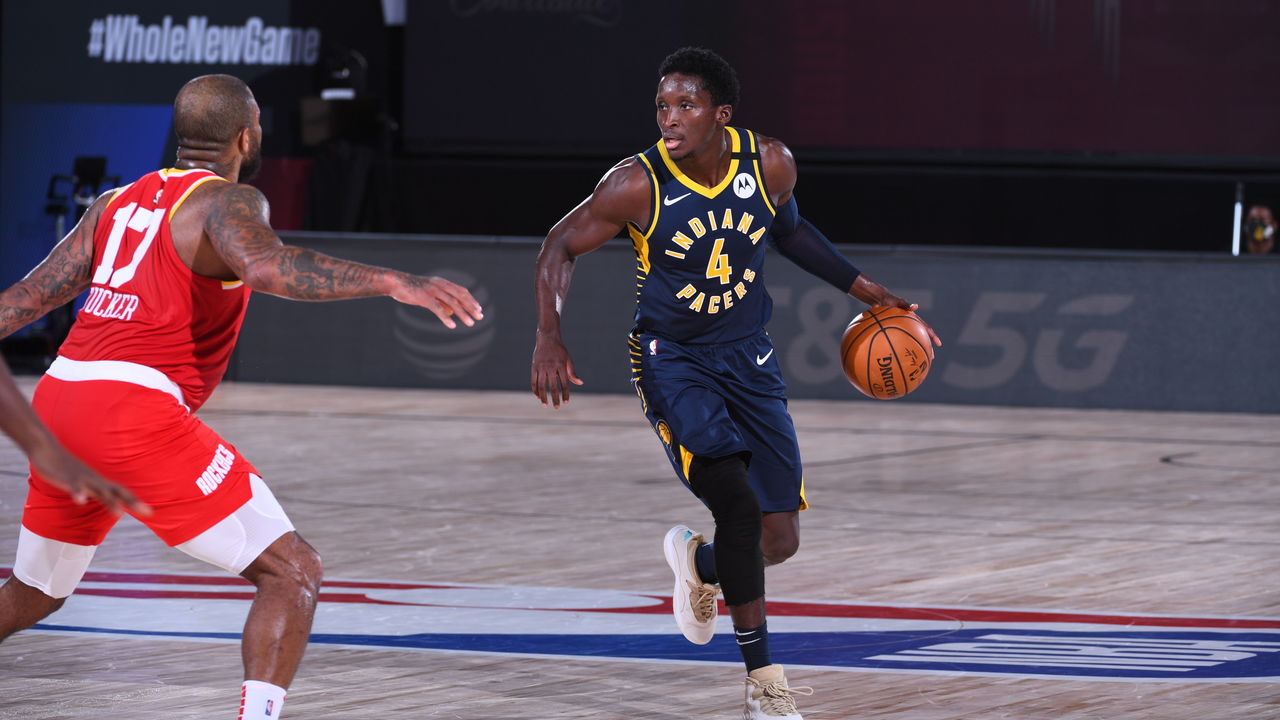 🎁 A time machine. Victor Oladipo is entering free agency next summer. Whether the Pacers keep or trade him before then, getting him back to his 2017-18 level would be ideal.
17. New Orleans Pelicans
🎁 A full season of Zion Williamson. The super-soph looked especially agile and athletic in extended minutes during the preseason. The phenom should gift the Pelicans with a huge leap.
18. Memphis Grizzlies
🎁 A first-aid kit for Justise Winslow. You might have forgotten, but Winslow was the key return in the Andre Iguodala deal, though he's yet to debut for the Grizzlies. They'll need his versatility to sneak into the playoffs.
19. Atlanta Hawks
🎁 A waiting-room bench. The Hawks made some of the splashiest moves this fall, but their long-term fortunes still hinge on Trae Young. Patience will be crucial this season.
20. San Antonio Spurs
🎁 A successor for Pop. Longtime Spurs coach Gregg Popovich is nearing the end of his legendary head coaching career, and it's time to start thinking of his replacement.
21. Orlando Magic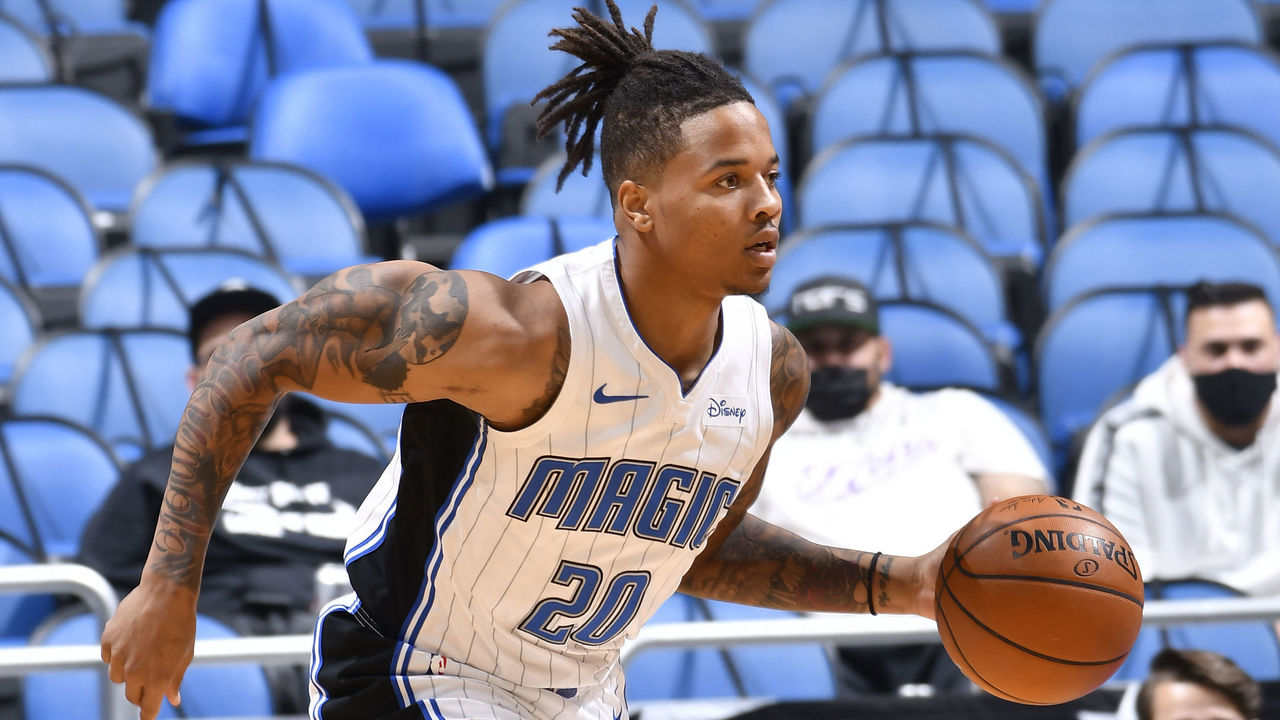 🎁 A step ladder. Markelle Fultz is closer to living up to his immense potential, and the early returns for Magic fans are encouraging. He simply needs to keep elevating his game, inch by inch.
22. Washington Wizards
🎁 A second ball. With John Wall's injury troubles, Bradley Beal has grown accustomed to being the centerpiece of the Wizards' offense. He'll now need to share with Russell Westbrook - or petition the NBA to add another basketball.
23. Minnesota Timberwolves
🎁 A fidget spinner. Timberwolves rookie Anthony Edwards has the athleticism to develop into an All-Star, but there's been plenty of discussion surrounding the No. 1 pick's engagement. He needs to stay focused in Year 1.
24. Chicago Bulls
🎁 A long-term point guard. The Bulls have struggled through a revolving door at the position over the years, but Coby White may finally be the floor general they've been seeking.
25. Sacramento Kings
🎁 Tax-filing software: The Kings watched Bogdan Bogdanovic leave for the Hawks because they were afraid of future salary-cap bills. That's a big loss for a team that topped out at 31-41 last season.
26. Charlotte Hornets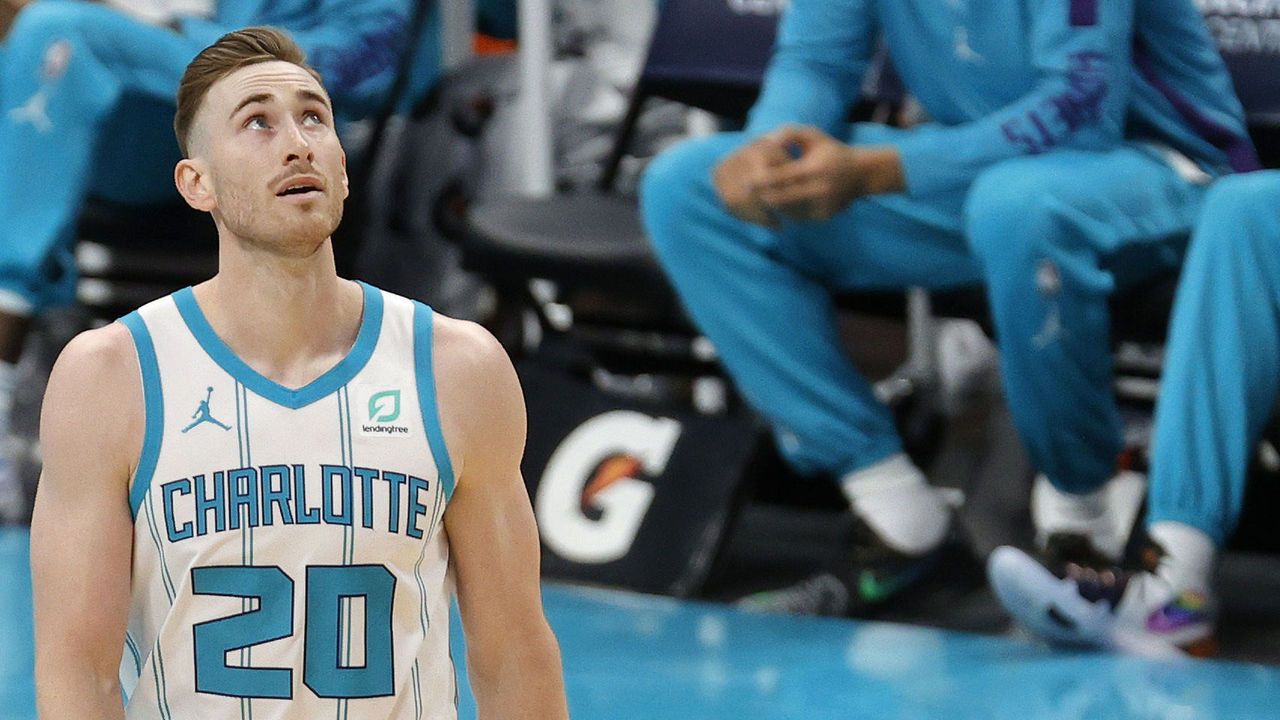 🎁 Some of Kyrie's sage. Gordon Hayward must stay healthy for the Hornets to find a way to win more than 25 games. Cleansing the energy around the oft-injured forward can't hurt.
27. Oklahoma City Thunder
🎁 A sun dial. The Thunder are entering what promises to be a fascinating rebuild - and it's Shai Gilgeous-Alexander's time to shine. His growth is the perfect gift for Thunder fans accustomed to star guards.
28. Detroit Pistons
🎁 A lucky rabbit's foot. In 2018-19, Blake Griffin, Reggie Jackson, and Andre Drummond each logged over 75 games - and went 41-41. Then the Pistons' health luck ran out. While unlucky for the rabbit, a good-luck charm would be wise for Detroit.
29. New York Knicks
🎁 A telescope. The Knicks need to find a young star; Obi Toppin was a breath of fresh air during the preseason, and second-year guard RJ Barrett still has promise in the Big Apple.
30. Cleveland Cavaliers
🎁 A classified ad. Teams looking for love should inquire about a certain big man. Somehow, Kevin Love and teammate Andre Drummond both stuck around this offseason despite the Cavaliers' rebuild. Both could find new homes in the near future.
Comments
✕
NBA Power Rankings: A 🎁 for all 30 teams this holiday season
  Got something to say? Leave a comment below!