Path to the draft: Jay Scrubb's leap of faith from JUCO to the NBA
Photo illustration by Nick Roy / theScore
"Appeared" was the key word last March 6. John A. Logan was playing Vincennes University, alma mater of Bob McAdoo and Shawn Marion, for an automatic berth in JUCO men's basketball's national tournament, which Vincennes had won the previous season. The Vols had yet to beat Vincennes in 2019-20. Surely it didn't bode well that Jay, their 6-foot-6 walking highlight reel, was seated with a towel pressed to his left ear, proof to Jason that a persistent infection was causing duress.
Michael Jordan had his Flu Game, and Jay Scrubb didn't care that his ear was runny. Drops later resolved the issue, but for the time being, he liked that it muted all the outside noise. Against Vincennes in this district final, he made some mid-range pullups, canned a couple of threes, and kept braving contact and skying above defenders to finish at the rim, working his vaunted opposition for 36 points.
"He totally took over," Jason Scrubb said. "It was epic, man, I'm telling you."
No JUCO prospect has been drafted into the NBA in 16 years, but Jay Scrubb (No. 1 in white in the above video) looks set to end that dry spell on Wednesday.
Though John A. Logan won that March 6 title game 78-67, the coronavirus pandemic soon canceled the Vols' trip to the nationals, and Scrubb made a momentous decision. Rather than transfer to Louisville to play a season or two in Division I, he judged himself ready to turn pro.
The 20-year-old has spent this prolonged offseason training in Atlanta with skills coach Rob Allen, sharpening the attributes - the elite athleticism and ability to score from everywhere - that have elevated him to the second round of some mock drafts.
The team that selects him is "going to get a dog," Allen said, not to mention a 40-inch leaper who can throw down on rim-protectors and dunk between his legs. Scrubb is quick, twitchy, springy, and left-handed, and Allen calls him a top-10 talent in the draft, and a creator who can get to spots on the floor others can't reach. He thinks Scrubb possesses the length to become an impact defender and the competitive zeal to cast aside doubts, such as criticisms that his JUCO competition was weak.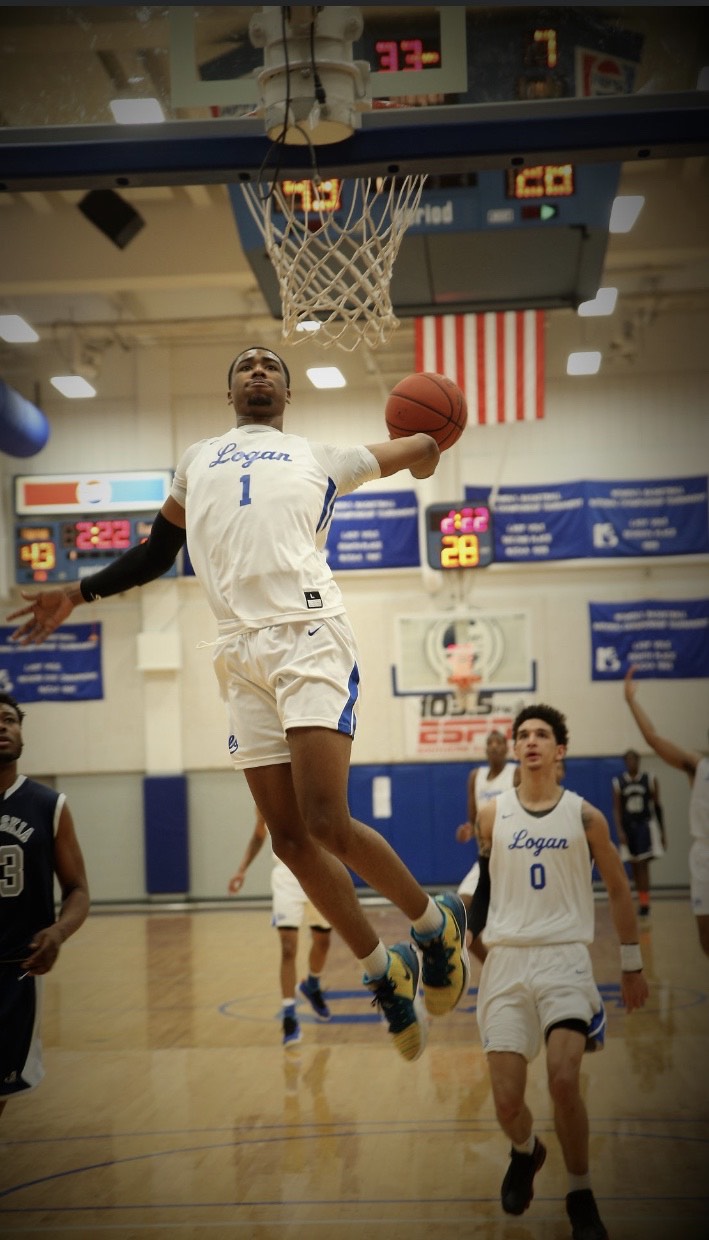 His dad vouches for him with boundless confidence. In a recent interview, Jason Scrubb dismissed the notion that Jay should go late in Round 2 - "There's not 50 better players than him out there. Are you crazy?" - and said he'd put him up against any of the top shooting guards coming out, including Tyrese Haliburton and Anthony Edwards.
A lot of prospects can shoot, Jason said. A lot can jump, and a lot defend well. Invariably, he said, Jay does those things and makes his teams better. He's versatile and tough, and the guard hasn't stopped vying for player-of-the-year honors since his junior year of high school.
"A lot of people haven't seen him play in real life. He's a leader. He rebounds well. He takes charges. He's fearless. And that feeds his teammates," Jason said. "That's why he's always been able to win, whether it's been in football, baseball, and now basketball. I think that mentality will translate."
Jay Scrubb was born and raised in Louisville, Kentucky, and football and baseball were his first favorite sports. Jason Scrubb remembers his son hitting bank shots when he was in daycare, but Scrubb could also stroke baseballs off a tee with proper form by age 3. He manned center field, and on the gridiron split time between wide receiver and quarterback, where his speed, shiftiness, hops, and powerful arm were best put to use.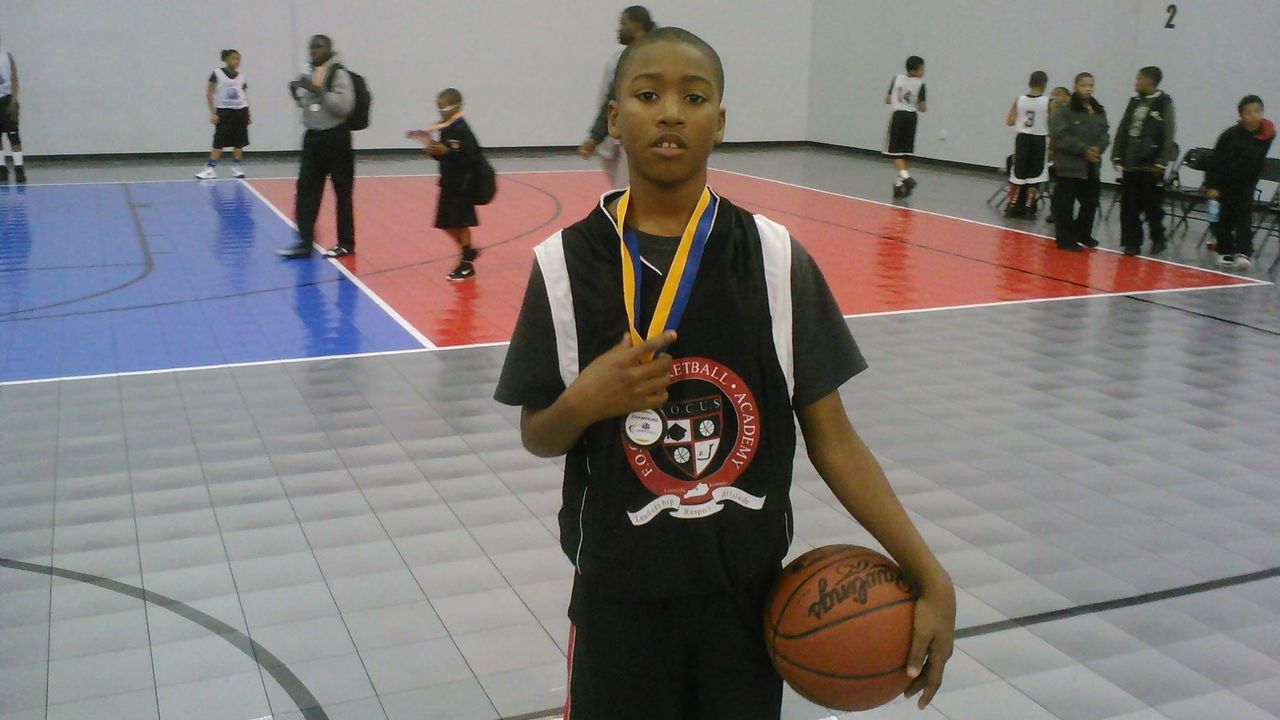 Basketball didn't seem like it would be fruitful for Scrubb until 2016. Academic struggles kept him from suiting up in high school as a freshman and sophomore, though he played on the AAU circuit and practiced with the Trinity High varsity team throughout that second year after transferring schools.
That summer, he grew several inches. As a junior and senior, he cycled through every position on an undersized team and won a slew of accolades - King of the Bluegrass tournament MVP, Louisville Invitational Tournament first team, two regional player-of-the-year nods - that Jason listed for him on a resume.
Scrubb was a finalist for Kentucky's 2018 Mr. Basketball award, but his low freshman grades precluded him from following the winner, Trevon Faulkner, to Division I. John A. Logan in Carterville, Illinois, about three-and-a-half hours west of Louisville, became his interim destination. Scrubb started every game as a JUCO rookie, authoring a transcendent debut season - he averaged 20.2 points and 8.9 rebounds and shot 46.4% from three - that earned him an invite to USA Basketball's Under-19 World Cup tryouts alongside the likes of Haliburton, Onyeka Okongwu, and R.J. Hampton.
"USA camp, he was literally just dunking on these guys left and right," Jason Scrubb said. "The footage is out there. That's just what he does."
Scrubb made an impression without making the team, and in September 2019 he committed to join the Louisville Cardinals - one of 19 Division I programs to offer him a scholarship, according to 247Sports - following his sophomore campaign at John A. Logan.
The NBA was even more intrigued. Starting with the Denver Nuggets, Logan head coach Kyle Smithpeters said all 30 clubs sent scouts to watch Scrubb play or practice last season, some dispatching representatives three or four times as the schedule progressed.
Early on, Scrubb's play didn't validate the newfound hype. He cleared 30 points in three of his first seven appearances, but shot 22.7% from 3-point range in that span, including a 1-for-8 split on 3-for-17 overall shooting in a close loss to Vincennes right before Thanksgiving. When he returned late to campus following the holiday break, Smithpeters suspended him for three games, a forced reset to urge him to lock-in.
"Jay went through some trials and tribulations last year with all the attention he was getting. His head got so big it couldn't fit through a room, and it got deflated," Smithpeters said. "The thing you've got to give Jay a lot of credit for is he went back to the drawing board. He just pulled his boots up, man. Went back to work, grinded it out, got himself where he needed to be mentally and physically, and stopped listening to all the noise."
Reinstated with two-thirds of the season left, Scrubb and the Vols embarked on a tear that ended with him nabbing the National JUCO Player of the Year Award. John A. Logan reeled off 13 straight wins before another loss to Vincennes, then won another 10 in a row prior to the NJCAA's Central District title game.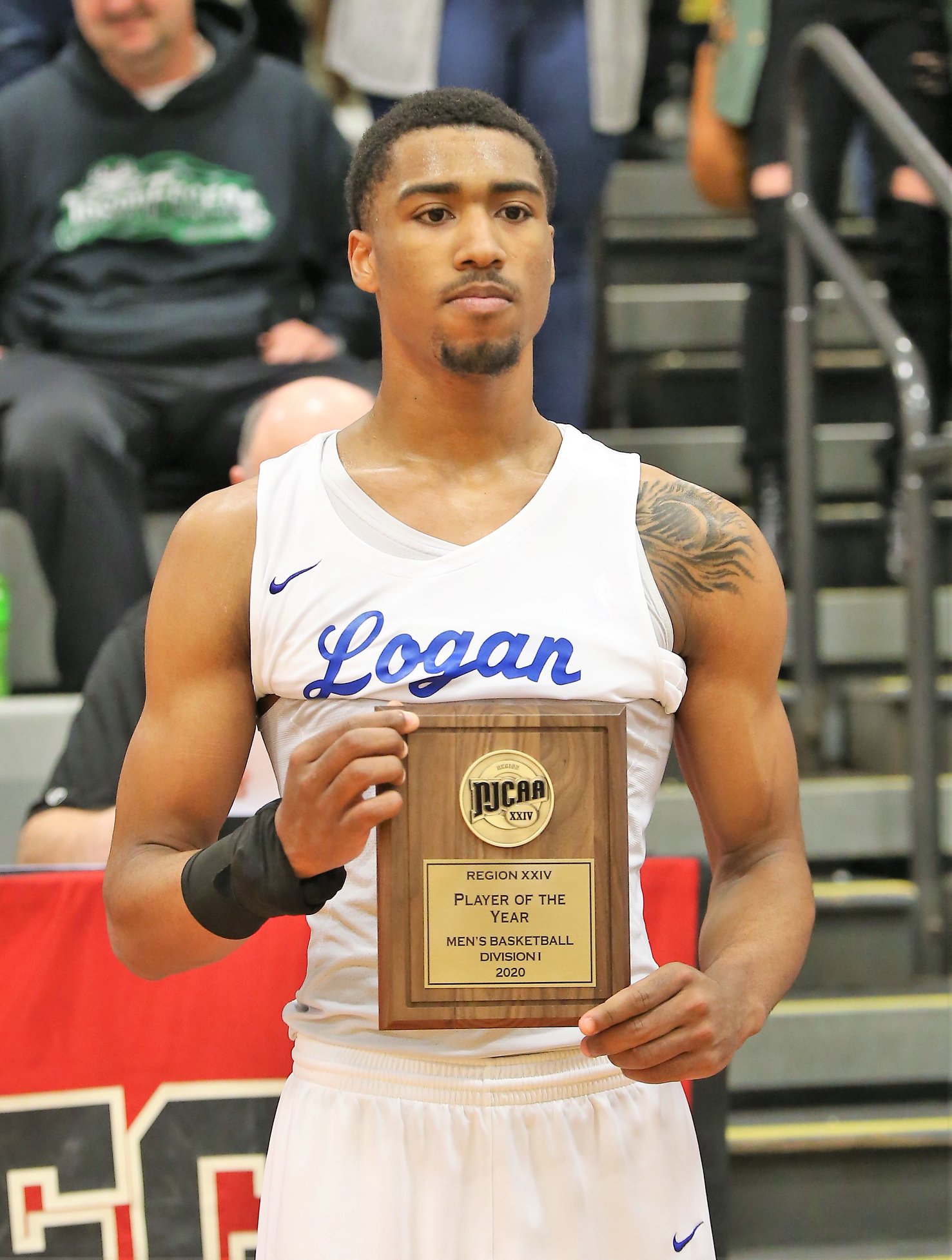 Scrubb became a more selective and accurate shooter, and he mostly couldn't be stopped offensively - not by Kaskaskia College on Jan. 25 (33 points on 13-for-15 shooting), not by the Wabash Valley Warriors a few weeks later (38 points, 13-for-18 from the field), nor by poor Kaskaskia again in late February, when the sum of his efforts (13 points, 11 assists, 16 rebounds) amounted to his first JUCO triple-double.
Kaskaskia and Wabash Valley aren't North Carolina and Duke, but former teammates and Scrubb's dad maintain that had he followed through with transferring to Louisville or been eligible to go that path immediately, Scrubb could have starred in Division I.
"Everybody can hoop in JUCO," said Eric Boone, Scrubb's backcourt mate at Logan last season who now plays for D-I Georgia Southern. "It's just people didn't have the grades, or they wanted to take another route. I feel like he would have done the same thing in college as he (did in) JUCO."
Scrubb instead was able to hone his patience and confidence while controlling the ball for Logan, and there were plenty of opportunities for him to astound.
His highlight tape is filled with dunks that electrified the Vols' bench: Jams in traffic against Kaskaskia and Three Rivers, breakaway windmills against Olney Central and Lincoln Trail, the slam he uncorked on a two-on-one against Shawnee Community College off a backboard pass from Boone. After making threes, he'd sling pretend arrows in Boone's direction, "to let me know he's catching fire."
He saved his best for the final rematch with Vincennes, assuring Boone before tipoff that Logan would win, then entering attack mode to make good on the guarantee.
"Would-not-lose mentality," Vols forward Sydney Curry said, characterizing Scrubb's sense of purpose that night. He scored nine points in the first four minutes before pouring in 20 in the second half, ably concealing his inability to hear.
"I played with that ear infection for the whole year," Scrubb told theScore recently. "It wasn't nothing that, in the game, I couldn't handle. It blocked out all the noise. Kept me focused."
In 2004, in the back half of a draft that Dwight Howard and Andre Iguodala headlined, Donta Smith became the NBA's most recent JUCO selection, going at No. 34 overall to the Atlanta Hawks. The 6-foot-7 swingman appeared in 61 games for Atlanta over the next two seasons before leaving the league and playing in nine far-flung countries.
Smith is now 36 years old and winding down his career in Israel, and the parallels between his story and Scrubb's are irresistible. Smith and Smithpeters were once JUCO teammates at Southeastern Illinois. Smith is not only from Louisville, like Scrubb, but he also renounced a commitment to the Cardinals to declare for the NBA. They first met when Scrubb was 15 and starting to play in offseason pro runs at gyms around their hometown.
"That's my big brother. He tells me he's proud of me to this day," Scrubb said. "He just wants guys to pay attention to my story, and make sure (that I know) guys are going out there and working at whatever level they're at - D-I, D-II, D-III."
Combined with the NBA interest he commanded as a sophomore, Scrubb's experience in those Louisville runs - when he's shared the court with DeAngelo Russell, Rajon Rondo, Darren Collison, and other veteran pros - convinced him he's ready to make the leap.
He signed with agent Corey Marcum a month after the win over Vincennes. In the summer, he was invited to participate in the NBA's belated virtual draft combine, ahead of which he spent months in the gym with Allen getting up shots, tightening his handle, and logging pick-and-roll reps.
Precedent isn't on his side. Plenty of JUCO alumni - from McAdoo and Marion to Jimmy Butler and Jae Crowder, the 2009-10 National JUCO Player of the Year - have stopped in at NCAA schools and gone on to prosper in the NBA. But Smith and a couple of direct-from-JUCO forerunners didn't attain those same heights.
Kedrick Brown, the No. 11 pick in 2001 out of Okaloosa-Walton Community College, spent only 143 games in the league over four seasons. Qyntel Woods, who went 21st overall in 2002 out of Northeast Mississippi Community College, played parts of four NBA seasons before heading overseas.
Of course, a fair share of unheralded prospects who were drafted in the second round or not at all have found a firm NBA foothold in recent years. Alex Caruso, Duncan Robinson, and Kendrick Nunn all featured in the 2020 NBA Finals, like Fred VanVleet a year earlier. Devonte' Graham was a Most Improved Player candidate this past season, and Lu Dort made James Harden sweat in the Disney bubble.
Maybe the lesson is this, as Allen suggests: It's on Scrubb to acclimate to NBA life when he arrives - to figure out, over the course of the 82-game grind, how to push and outwit bigger and shrewder guys than he faced at Logan.
"Once that light comes on, I'm for certain he could be a multi-year pro. He could be (in the league) 12, 15 years. Or, if he doesn't do what he's supposed to do, he could be out the league soon. I just think it's about him learning the game more," Allen said.
"I know once he gets that opportunity, he's going to listen," he added. "He's going to work. Later on down the road, when I might get to talk to you again, we might be talking about an All-Star."
To Allen, Kevin Porter - the long, rangy, lefty second-year Cavaliers guard - is a natural comparison for Scrubb. Lately, though, the prospect has taken spiritual cues from Michael Beasley. In June, around when the draft would usually be held, video emerged of the free-agent forward busting ankles in a one-on-one game and shouting "We the ones" into the camera. Scrubb and Tyree Crump, another draft-eligible Allen trainee, came across the clip on Instagram and adopted the phrase as their motto - an assertion of self-belief that Allen hears daily.
By going pro, Scrubb won't get to contend for player-of-the-year honors in the ACC - his dad's projection for what would have happened, naturally. But as Jason Scrubb is wont to point out, Jay's exploits are readily viewable around the internet. Jay shone in a run at Louisville during his recruiting visit there last fall, and he took down Vincennes despite that irksome ear. And so Jason doesn't dwell on another hypothetical that's been posed to him: If his son went D-I, he could have been drafted pretty high in 2021 or 2022.
"That'd be nice. But Jay, his journey's a lot different," he said. "I'm behind him 100%. I know he's good enough."
Nick Faris is a features writer at theScore.
Comments
✕
Path to the draft: Jay Scrubb's leap of faith from JUCO to the NBA
  Got something to say? Leave a comment below!