There are plenty of reasons why the basketball world was caught sleeping on a Miami Heat team that's now advanced to the NBA Finals.
For one, as the East's No. 5 seed, the 2020 Heat are the first team since the 1999 Knicks (No. 8) - and only the third team in the last 37 seasons - to make the Finals after being seeded fifth or lower.
And, in fact, long before playoff seeding was set, Miami's surprising 2019-20 campaign was often viewed through the lens of what it meant for the Heat's future rather than with an acknowledgement that this team was capable of doing damage in the present.
Yes, Jimmy Butler's arrival (after the Heat maneuvered themselves out from being a middling team in salary cap hell), Bam Adebayo's rise, 2021 cap space, and the lure of South Beach - all pitched by Pat Riley - makes Miami one of the obvious threats in a landscape-altering free-agent class next year. But in focusing on what some future projection of the Heat could be, many missed the forest from the trees, and failed to realize what the 2019-20 Heat already were.
The trade deadline was a perfect microcosm of this disconnect. Acquiring Andre Iguodala, Jae Crowder, and Solomon Hill was an obvious positive in the short term for a playoff-bound team, but given how far Miami was considered to be from true contention this season, the move was criticized as shortsighted, especially considering Justise Winslow was included in the deal that also sent Dion Waiters and James Johnson packing.
Title contenders that understand that championship windows don't stay open forever make those kinds of myopic moves, knowing the marginal gains will be worth it if the season ends with a trophy. Teams like the Heat - perceived to be a solid yet unspectacular fringe contender, at best - aren't supposed to.
Internally, though, Miami knew what so many in Boston, Milwaukee, Indiana, and elsewhere have come to understand during these playoffs: the Heat are built to win now.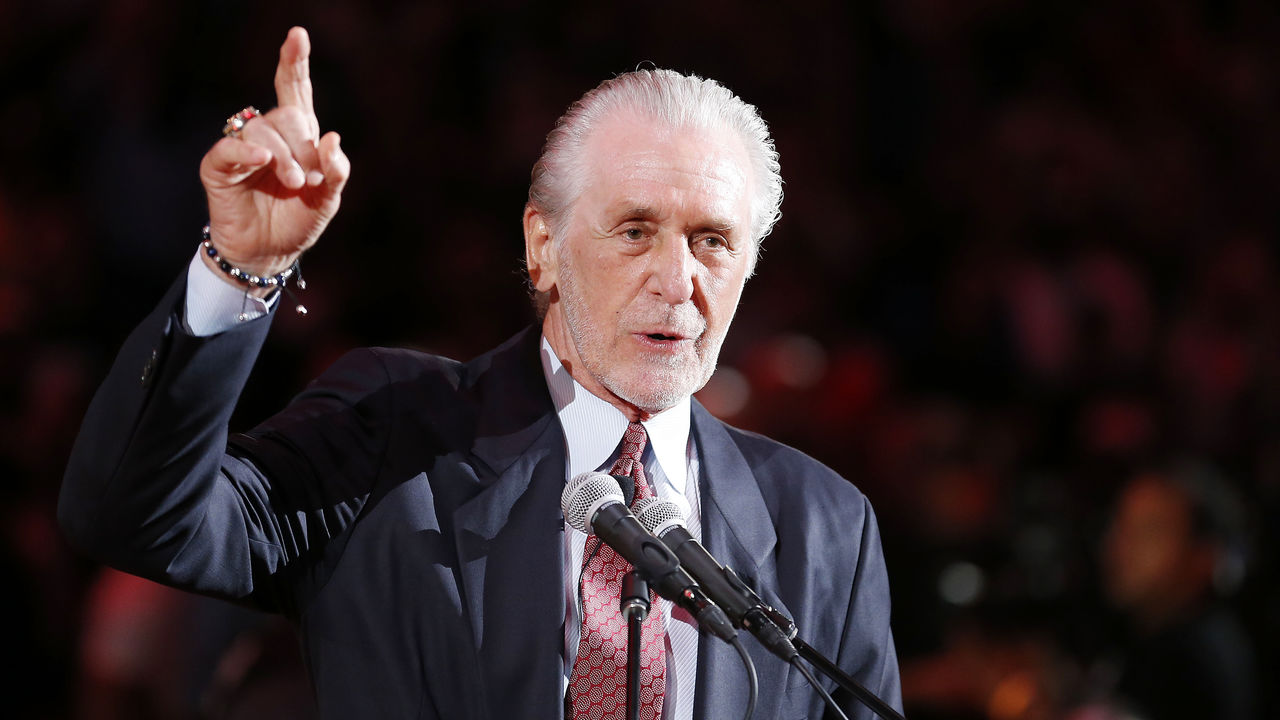 In Butler, the Heat have the kind of alpha star who's a prerequisite for championship teams. Butler's jumper may not always be there when called upon, but it's always on time. There are few better at creating their own shot and generally exerting their will - on both ends - in crunch time than Jimmy Buckets.
And yet: Butler didn't lead the Heat in scoring once during the team's six-game win over the Celtics, which speaks more to the fact Miami's supporting cast is superb, and one of the best in the game.
Adebayo's become the prototype for the modern star big man. He may not have a 3-point shot yet, but he excels in just about every other part of the game.
The 23-year-old feasted inside and on the glass against the smaller Celtics. He's capable of putting the ball on the floor and has improved his touch from the mid-range. He can also serve as a point-center, quarterbacking Miami's offense and taking advantage of the extra attention his dominance has earned:
On the defensive end, Adebayo has the strength to guard more traditional behemoths and the agility to stymie both quicker bigs and smaller wing scorers.
Goran Dragic's playing some of the best basketball of his 12-year career, and consistently creates advantages for Miami by beating his man at the point of attack.
Tyler Herro's a far more complete player than anyone thought the self-assured rookie could be. He's already a multi-level scorer, an impressive playmaker, and rebounds well above average for his position.
In Herro, Duncan Robinson, Dragic, and Crowder (among others!), the Heat have the bevy of shooters modern champions are made of. Remember: this group finished the regular season as the league's best 3-point shooting team.
The Heat have an optimal blend of young talent and veteran experience, and their deadline acquisitions made them more versatile, as evidenced by instances in the East finals when head coach Erik Spoelstra opted to go with one of Iguodala, Crowder, and even Hill at center rather than Kelly Olynyk in small-ball lineups while Adebayo rested.
In Butler, Iguodala, Crowder, and Adebayo, Miami also has a number of defensive options to guard the type of perimeter and wing scorers who define the postseason.
Spoelstra's one of the game's greatest tacticians, and he uses a variety of zone defenses to cover any of the assumed weak spots in his rotation. Consider that in a series many believed would be decided by whether the Celtics could play Robinson, Herro, and even Dragic off the floor, the player most exposed and mercilessly targeted on the defensive end was Kemba Walker.
If there's an advantage to exploit, Spoelstra will find it.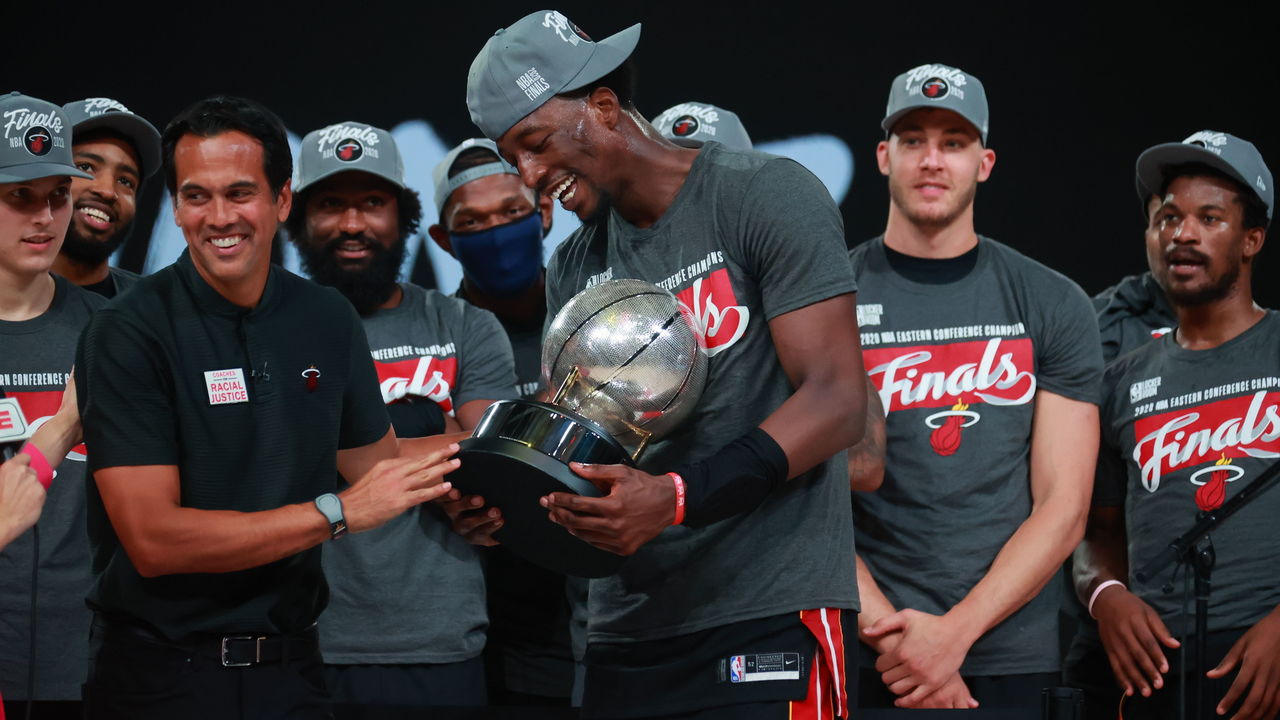 The oft-cited "Heat Culture" Riley and Spoelstra have crafted is usually described with words like grimy, physical, or workmanlike, which are all true of Miami's current roster. But in perhaps overthinking the physical toll a playoff series against the Heat would take on opponents, Miami's doubters overlooked how sharp of a basketball team this is - and always was.
Watching the Heat execute on offense is a thing of beauty. They pass, cut, and move with a dizzying yet methodical sense of purpose, and patiently keep at it until the shots they want reveal themselves.
Butler and the Heat can't match the LeBron-led Lakers when it comes to top-end talent, but no team can. Bottom line: Miami's a championship-level squad. You simply didn't realize it until now.
So forget their seeding. Forget that you may have viewed this season and next as a mere precursor to the main event in 2021, or that you thought of this team as a grimy bunch of overachievers.
The Heat are here now. And they have what it takes to win four more games.
Joseph Casciaro is theScore's senior basketball writer